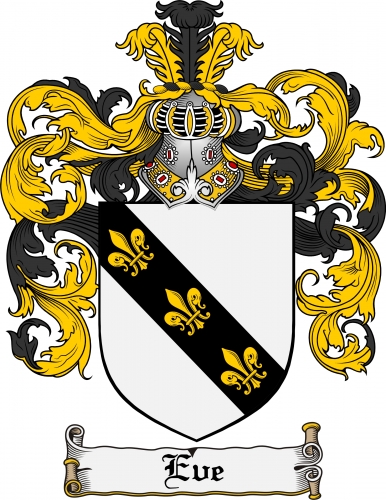 Adele Eve is the daughter of Flora, and Abraham Eve making her a member of House Eve. Adele Eve has one sibling in the form of Alice Eve of whom was a prominent member of the nobility of Westbridge but was overcome with grief over the death of Adele and became obsessed with finding out what happened to her leading to her becoming a vampire.
Alice Eve's death would cause a wide range of consequences with the first being a great amount of fear that it placed on Harry Labeouf and was the primary reason for his basic surrender to the vampires, but the secondary reaction was the obsession of her sister Alice in finding out the truth and eventually led to Alice becoming a vampire.
History
Early History
Vampires in Westbridge
Vampires in Westbridge
You think I'm happy your sister is dead? You think I like living this way? I dont.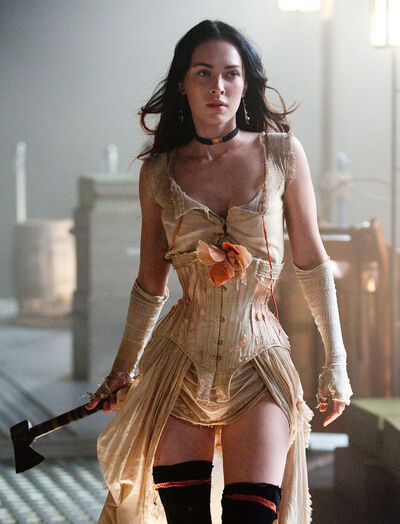 "

Meghanna your work in bringing us those slaves from France has been noted by the Council, and you are being rewarded with another task for us. I need you milady to go to the city of Westbridge and bring a message to a Lord Labouef. He is the moral center of the city, and he has resisted our dealings with the Malfoys. Let him know the price of resisting. Do not kill him though. Just make him understand.

"

—

Angelica Neferata
Since the moment her vampire brother's and sister's tricked her into getting her lover Jafrey Hemsworth killed, Meghanna was drifting into madness due to depression. Her master Queen Neferata had no idea that she was even upset, so she kept sending Meghanna on missions throughout Europe. One such mission sent her to Westbridge, in order to give a message to Harry Labeouf. Harry had been resisting the black market trade in Westbridge, and because of this Weerhousen was losing some money, so Queen Neferata sent Meghanna to make him understand.
"

You think I'm happy your sister is dead? You think I like living this way? I dont.

"

—

Meghanna
Following her arrival at Westbridge she commands her progeny to scout the town and find out the operations and vulnerabilities of House Labeouf and while they do this she is wandering the streets of Westbridge when she begins watching a young couple of whom share kisses and hold hands walking down the streets of Westbridge and she grows increasingly hateful of this overcome with memories of her time with a past lover named Jafrey Hemsworth. Following the couple to their home she watches them sleep together before as they hold eachother following this she creeps through the window and locking the door from the inside she enters their bedroom and this causes a fight to break out but she quickly murders the young man before she is stabbed by the women in the back but calmly removing the dagger she has a long conversation with the girl.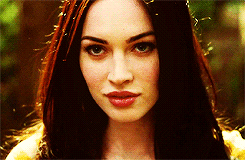 During this conversation she tells Adele how much she hates herself for being a vampire and opens up to her somewhat about the pain she feels over Jafrey Hemsworth, and Adele is uncontrollable in her tears nearly the entire time clinging to her lost husband. Her conversation with Adele Boulet ends with the arrival of Tormund, Sophia, and Sevana Fox and unwilling to look at the girl anymore she snaps her neck before letting her progeny feed on the couple. Following this she alongside her progeny travel into the night with the bodies and they leave the bodies outside the Labeouf Estates along with a note telling Harry Labeouf where to reach them with his response and he is clearly willing to surrender to them when he leaves a note for her in a tavern that they had left for him as the communication spot.
Climbing Windows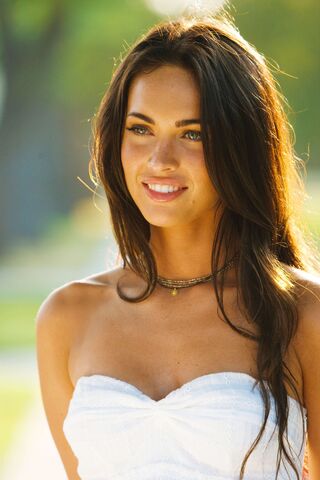 "

It all changed the moment I saw her. She was the most beautiful thing my eyes had ever beheld and I couldn't tear them away from her. Surely that kind of perfection could only be a dream. Surely the world would not allow that kind of perfection to enter my life while I was so unworthy.

"

—

Shia Labouef
Harry has with the message let the Vampires know that he will not be a threat to them, and that more then just that he will provide them with servants for their needs through the slave markets of Francia. She communicates with her masters back in Weerhousen and despite Harry completely surrendering his will to the Vampires she is sent word to warn him one last time in person, and she does this by sneaking into the Labouef estates where she finds his heir Shia Labouef and after she sees him she passes out, and when she does pass out she enters a sort of dream where she is confronted by Jafrey Hemsworth her former lover of whom we learn she has betrayed in the past. She runs away from him but finds that she has somehow become trapped in what she can only assume is some sort of purgotory. As she is fleeing from Jafrey she meets dozens of those she has betrayed and is forced to relive all the betrayals of her life and then eventually she finally reaches a wall of dead bodies and is unable to get away from Jafrey. As Jafrey reaches for her she wakes up screaming with Shia Labouef holding her. she is still in the arms of Shia Labouef where she has remained since she had in the eyes of him fainted in front of. After he is able to calm her down the two proceed to talk for some time with Shia believing her to be a poor peasent who was just perhaps trying to get some food, and thus despite breaking into his house, Shia begs her to return, and she sees something of her previous lover in him, and both wants to return and never to return. Meghanna would leave with a kiss on his cheek, and then for the next three days she sat on an overlooking tower watching his window, and each night he would look out his window in the hopes of seeing her. On the fourth night she is returning to the top of the building that gives her a good vantage when she is pushed off the side of the tower by Jafrey Hemsworth of which when she hits the water she finds herself within the Veil again and this time she is stuck in mud unable to escape and waits there for hours until finally Jafrey moves to the edge of the mud and begins to talk to her. On the fifth night and horrified over what had happened the previous night she ignores the call of Jafrey Hemsworth and went to the wall of his room, and found a ladder leading up to his window. Going up the ladder she is greeted by Shia of whom is waiting for her to enter and after so long of waiting to see eachother again neither of them know what to say and only when Shia begins to laugh is the silence broke, and his laughter causes her to laugh as well.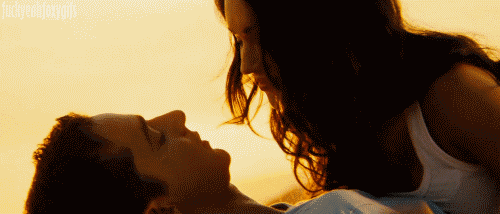 Spending hours with Shia getting to know him she finds herself ignoring her command to wound Shia, and then as she leaves she goes to kiss him on the cheek but he deepens the kiss leading to the two nearly becoming intimate but a knock at the door forces her to leave through the window but he makes her promice to return the next day. Leaving through the window she wanders the streets where she is joined by Sophia, and Sevana of whom want to know what shes thinking, and talking to her two daughters for all intensive purposes she reveals she will not harm Shia and it is this revalation that they enter the home of Adele Eve of whom lies abandoned since the murder of Adele and has become their nest.
Turning Alice
"

Tell me why you are in my sisters home? Tell me where she is!

"

—

Alice Eve
While resting in their nest of a former home to Adele Eve it is Meghana and Sophia that are interurpted from their conversation by the door flying open revealing a young girl holding a sword who they watch as she slowly enters the house, but with Tormund, and Sevena in their coffins asleep in the basement it is only Sophia and Meghanna that are on the main floor and the two confront the angry girl who reveals herself as Alice Eve and demands to know what happened to her sister.
Street Fight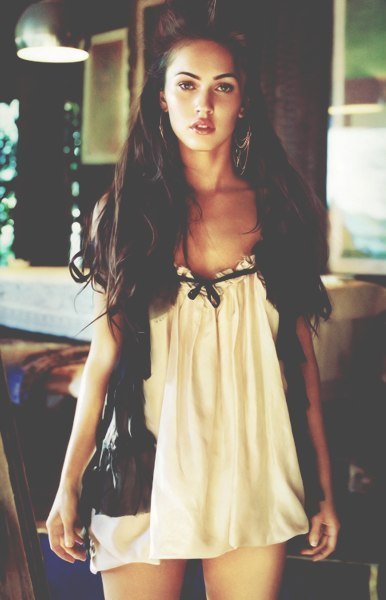 "

He wasn't so much beating the young women as he was killing her. His fist flew into her face with such force that afterwards I was suprised she was even alive. As he rained blow after blow into her the only sound I heard was the laughted of his friends, and the crack my fist connecting with his head made.

"

—

Shia Labouef
It was during this time that his rivalry with Gregory Malfoy would reach a different level as he would intervene as Gregory was brutally beating a women in the street, and in return he was attacked by several of Gregories cronies, and as he was beaten the beating was interupted by Meghanna of whom knocked one of the men through a nearbye wall, and then proceeded to unleash her sword and threaten everyone around. Shia at this point go to his feet, and in front of the now hundreds of people would engage in a duel with Gregory Malfoy of whom was also a skilled fighter. The two would fight for some time until finally Shia defeated him and prepared to kill him until he was pulled away by his brother Luke who understood the consequences if he killed Gregory.
Legacy
Alice Eve's death would cause a wide range of consequences with the first being a great amount of fear that it placed on Harry Labeouf and was the primary reason for his basic surrender to the vampires, but the secondary reaction was the obsession of her sister Alice in finding out the truth and eventually led to Alice becoming a vampire.
Family Members
Relationships
Meghanna
See Also : Meghanna
"

You don't have to do this...

"

—

Adele Eve
Following his murder of Adele Eve she felt very little remorse over the killing pushing it into another notch of her seemingly endless amount of murderous actions, but this would change dramatically as time went by.
Alice Eve
See Also : Alice Eve
Community content is available under
CC-BY-SA
unless otherwise noted.