Adolfa of Lovie




Story Role
POV Role
None
Appears In
Valley of Lucerne
Vital Statistics
Born
5104
Title
Official Titles

Former Titles

Alias
Placeholder
Religion
Dragonoph
Status
Dead
Allegiance
Family Loyalties
Racial Statistics
Maternal
Vandal German
Paternal
Vandal German
Family
Parents
Father
Placeholder
Mother
Placeholder
Siblings
Siblings
None
Internal Family
Spouse
None
Children
None
Adolfa of Lovie is the daughter of two unknown Vandal farmers who gave her away making her an orphan who eventually became a sworn member of House Lovie.
Characteristics
Personality
History
Early History
Summer at Bell Hold
I have loved you since the first day I saw you. I will never love another person in this world the way I love you.
Summer at Bell Hold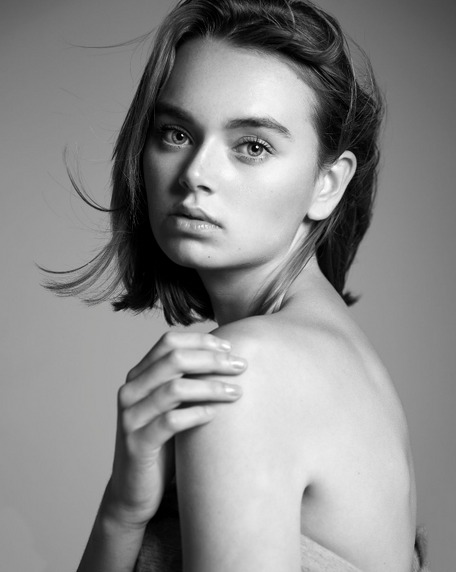 "

Your getting out of here Matilda. My sweet child there are simply no words to tell you how much I will miss you. You have a great purpose ahead of you though. We both know how important your mission is.

"

—

Catherine Bell
Tristan and Lauren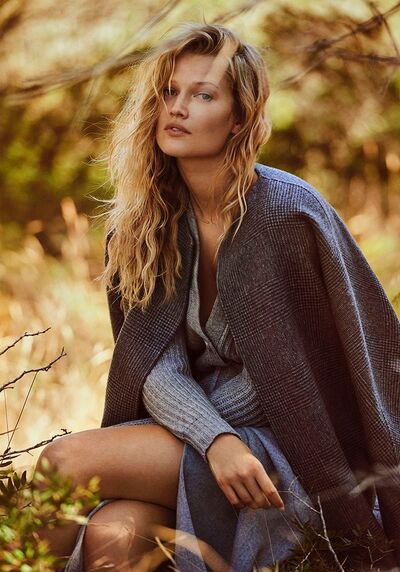 "

One part of me never wanted to leave my family. That part wanted to stay by my mothers side for the rest of my life. The other side. That side looked at the big city and thought. This is my future.

"

—

Lauren Garrn
Lauren arrives at Lucerne having travelled from Garrn and entering the city she is overcome by the sheer size of the city. As they enter the city her father takes them to the Garrn apartment in Lucerne which are in the District of James in the eastern part of Lucernian Proper. Traveling east off the main road of Lucerne they pass through the endless rows of houses in Lucernian Proper and seeing the number of beggars lining the streets causes a shock for Lauren who has only ever heard of how glorious and rich the capital is. Arriving at their apartment they get settled but don't stay long as her father says she is to go to meet with Tristan at his seat at the Fortress of Aelfris the Gentle. Arriving at the castle they find a young man and several other young men all waiting for them. One of the young men who she thinks is quite handsome steps forward and her father introduces her to the young man as Tristan, and Lauren internally is happy looking at him. Her father leaves her with Tristan which surprises Lauren who thought she would have him as a chaperone for some time, but Tristan smiles at her nervously and realizing that he is just as nervous as she is makes her feel better. Following Tristan, she is taken by him inside the castle where he gives her a tour of the castle showing her the walls and the towers but says very little during this but when he does speak, he speaks with a stutter. Lauren doesn't think the stutter is annoying and finds it cute leading her to have a good time with him.
The Road to Bell Hold
Nortburg Tournament of 5120
Main Article : Nortburg Tournament of 5120
The Nortburg Tournament of 5120
This tournament is for all of you. Its time you started building your own family now William.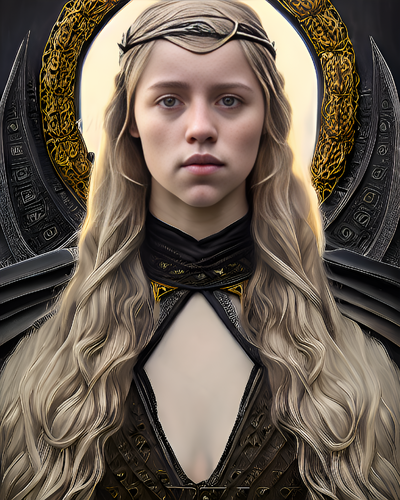 "

You are my son, and more then that you are the heir to this kingdom. That does not require me to keep you aware of everything that is going on at all times.

"

—

James Lovie II.
Its while sitting in the gardens outside the Skytower kissing Rosalie Hale when the two are interrupted by the arrival of Carlisle Cullen, and Kieth Schwartz. The two attempt to send Rosalie away but William resists this and she stays with him as they tell him about the coming Nortburg Tournament. It's revealed that following the wedding it was William that was shuttled back to Lucerne and has been locked away inside the Tower of Clouds estate with only his friends able to visit him inside. William demands to know where Alice is and as the group is arguing about this its James that comes out of the front gate. William looks to his father and is shocked at his appearance. The last time he saw his father was only a few weeks ago but seeing him again he looks like he's aged twenty years. The whole group is quiet as James is helped to get over to them with the assistance of two guards under each arm. Alongside the guards he is followed by Aelfwynn Turnidlon, Fabian Klauseburg, who all have an aura of nervousness as they reach William. Carlisle attempts to have James returned to the tower, but James ignores him and tells the guards to sit him down on the bench. After sitting down, he sends everyone away except for Kieth, and William. As Rosalie goes to leave, she gives him a kiss on the cheek, and it makes William feel a sense of safety. The discussion between the three of them does not go well as James reveals several hard truths for William. The first being the fact that Alice has indeed been betrothed to Paulus Yernese and nothing William does will change this fact. The next is that he would not be accompanying them to Nortburg and that Kieth would be his guardian while he was outside of Lucerne. Williams attempts to resist the words of his father lack any real aggression as he is thrown off by how sickly his father appears and having never seen his father looking so close to death, he is unable to quickly adjust. James discusses that at the tournament there will be many girls sent to the tournament as he has made it known that he wants to decide on William's future bridge and will decide at the tournament based on Kieth's negotiations. James begins coughing which again puts William in a state of panic as he watches his father break down. The coughing gets bad causing the return of Aelfwynn and Fabian who joined by several guards pick him up and bring him back to the Cloud Tower leaving a shaken William behind.
"

Your father is a good person. I have spent my whole life near him. My life's mission is to protect and serve him. There are moments when I think back to the boy he used to be, and I can barely recognize the man I see now. The truth is that's how life goes. People change. People have flaws and as the days go by these flaws become more apparent. Listen to me when I say this, William. Once you love someone. Once you have given someone your word. Loyalty doesn't have an exit door.

"

—

Kieth Schwartz
Following this its Kieth that stays behind and talks with William and the two show themselves to be close as despite everything happening William looks at him in a father like way. Kieth tells William to have the servants pack some things for the trip, and he does this following Kieth onto the lift of the Cloud Tower. Kieth commands two servants to accompany them up the lift to assist William and two girls quickly shuffle on to the lift in response. The two go up the lift but Kieth gets off on the fifth floor leaving William to travel further up with only two of his servants with him in the form of Adolfa and Helmgarda. Going up the next fifteen floors on the lift he looks on the two girls who keep their head bowed the entire time up the lift, and William begins to ponder who he is as a person. Thinking back to the peasants on the mountain he realizes that he has been detatched from the common man of Lucerne and decides to be better. William sparks a conversation with the two but only Adolfa pushes past her nerves to speak with William and the two share a laugh as the lift arrives at his floor. Going onto the floor they move past two guards towards his room where Adolfa follows him, while Helmgarda does the same but trails further behind. While discussing the trip to Nortburg its Adolfa that tells William that she overheard discussions to have his friends not accompany him on the trip to Nortburg and hearing this news he thanks her with a kiss and rushes to the lift. Leaving behind Helmgarda, and Adolfa to pack his things he goes back to the lift and prepares to find his friends to bring them back to the tower.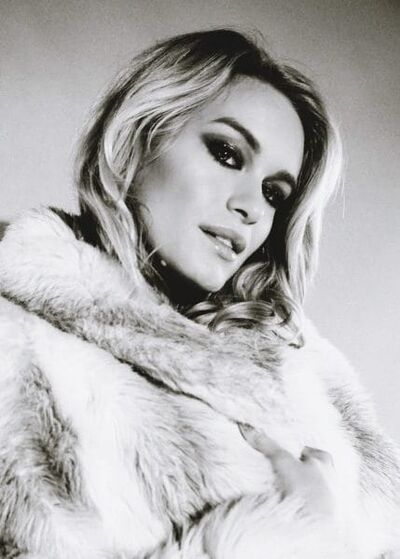 "

You didn't think you could get rid of me that easily did you?

"

—

Leven Martell
Lying to the guards that he is just going to the garden he can escape the tower and get into the garden. Inside the garden he hops the wall and sneaks onto the walls where he uses a rope to climb himself down thinking how this gets easier the taller, he gets. As he reaches the bottom, he pulls the rope with him and then sees Leven sitting down across from him smiling at him. Revealing that she knew he would escape sooner or later she had come here to meet him. Pulling her into a hug he explains what has happened and attempts to take her hand and go and gather the Shadow Council, but she stops him. Telling him that she had been with Aria when guards had come and commanded that she begin packing for the trip. She had then tried to see Jasper and Rosalie but saw guards there as well revealing her attempts to find the Shadow Council had all ended in failure leaving just her not taken away. At Leven's words he prepares to sneak her inside so that she is not sent away with the rest of his friends. Using the rope, he pulls himself back up and then helps Leven do the same. Going back to the tower he goes inside where he finds the servant clothing, he has hidden for events like this and brings them back outside. Taking them to Leven he gives them to her to change and while at first, he turns away to give her privacy he sees her reflection in a vase. Seeing her body exposed he feels the desire to turn around and touch her skin but controls himself and does not turn around. With Leven pretending to be a servant they go inside returning to the lift and go back to his floor. Arriving at the floor they find his things packed and by the entrance to the lift and no sight of Helmgarda and Adolfa. The guard on duty is Erik Fahnrich who recognized Leven but doesn't say anything just smiles and lets the two go past him. William wakes up in the morning and finds himself and Leven cuddling in bed together and feeling her skin against him he begins touching her this time unable to control himself. Leven wakes up to this and embarrassed at first to be caught she silences him with a kiss. The kiss becomes heated with the two touching each other but as it risks going somewhere further, he stops them as he becomes ashamed of betraying Rosalie. Leven looks disappointed but smiles at him, and the two get dressed as by this point they were both naked. Leaving Lucerne with only Leven, and his servants they travel by carriage towards Nortburg with Leven and William sharing the carriage together. During the ride they talk as they always have but things have changed between them as there is a chemistry now there that William resists due to his feelings for Rosalie. Leven does tell William briefly about her time on the road back to Lucerne and hints that she believes Wuldrik Toyne may be her real father.
Blood of Old Atlantis
"

You didn't think you could get rid of me that easily did you?

"

—

Leven Martell
As James and his council begin planning for different marriage options for the prince William Lovie III. it was James that became very interested in the idea of having a Numenorian brought. James understood that the blood of Atlantis was very rare in the valley and thus they would have to find this Numenorian girl from somewhere outside of the valley. As word was sent to loyalists throughout the surrounding kingdoms it was a trader in Lorderon that passed on the information that a princess in Arnor was not back on the market. It was thus James Lovie was sent information that the young Ar-Brentey Hemsworth was now free following the death of her proposed husband in battle. James sent letters to King Jonas Hemsworth asking him if her hand was open for his young son William Lovie III., and after a series of back and forth letters Jonas would take this option to his council, and their would little debate among them. It was decided that clearly this was a top tier marriage option, and thus was one of the two eventual Numenorian betrothal options that were brought in. The second Numenorian option was discovered much closer to home in the form of Seri-Relisia Terrick of whom was a member of the Dragonoph Temple that had become increasingly attached to the Shadow Council and thus an obvious option. With Relisia an obvious option it was Aldiel that appeared before the Circle council and was told of this plan, and would give permission for the betrothal discussions stating that she had the full authority of her husband. The truth of this was the Aldiel was long dead and this was actually in fact Septemax that was acting as Aldiel and thus it was Septemax that became perhaps the last true Dovah influence in the capital.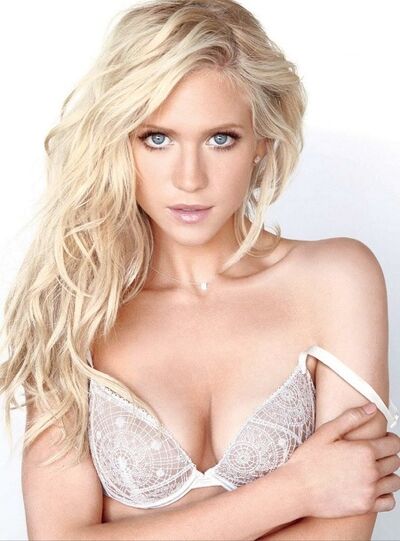 "

Noone told me the distance between the two places, and for that reason it was shocking not only the distance but the complete changes that you go through in travelling from Arnor to Lucerne. The ice tipped mountains of Arnor pass through the lush Riverlands, and the hardy lands east of Stormwind, and then finally you reach the prestine valley of Lucerne.

"

—

Brentey Hemsworth
Ar-Brentey was told about the plan, and having spent the better part of two decades in isolation at the Anchorite of Fornost she was overjoyed at the chance to leave the Anchorite. During the time before she left she was left a list of things that William liked that had been sent by James Lovie but unfortunately James did not know his son half as well as he thought so the vast majority of these things were inaccurate. As she was leaving she was forced to for the first time accept life without her family of whom had been her rock for most of her life, but she was sent with her handmaiden Ilana La-Phellion of House Phellion. So it would be nothing more then Ar-Brentey her handmaiden Ilana, and a small party of men at arms to protect them when they went for a trip to a completely foreign land. Also along with her learning she begin taking the name Britt the rough translation of what her Numenorian name became in common germanic. The Journey for Brentey was extremely long, but over the time she and her best friend Ilana La-Phellion would be reading up on the history of Lucerne through several books that they had been given by James Lovie during his time in Arnor. Through this they learned the history of the Kingdom of Lucerne, but more importantly they learned all there was to know about House Lovie in book learning. During this reading she came to greatly admire her betrothed's name sake in the form of William Lovie of whom she read all about, and the relationship that he had with the dragons. She tried her very best for the situation that awaited her, and for her part was desperate to have this work not wanting to return to the anchorite but also desperately wanting a partner.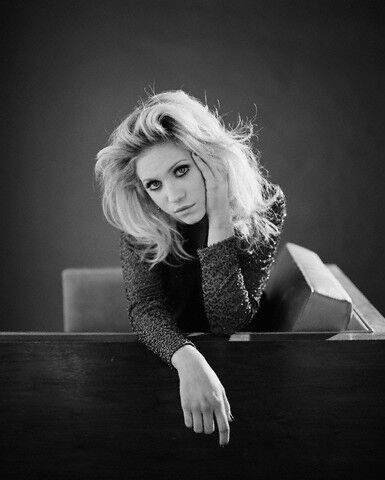 "

I did whatever I could to keep him interested. He was a maturing young man, but for all intesive purposes he was a child. I had to be the greatest of all the distractions he would be met by or else I would lose everything.

"

—

Brentey Hemsworth
When Brentey arrived in Lucerne James made sure to use all of his skill to manipulate the young girl into keeping her purpose their a secret. With the element of surprise still with him, he set Brentey out on a mission to seduce William, which based on his adoration at the time of Rosalie Hale made this difficult but James told her that she was not going to have a problem with Rosalie who he planned on removing from the equation.
The Tournament Starts
Royal Betrothals
"

Brentey Hemsworth came to the land of Lucerne with a purpose. At first I thought it was marriage, and it was for this reason that I dismissed her so quickly. It was only later that I realized she actually cared for me on a deep level.

"

—

William Lovie III.
The Joust
"

I did whatever I could to keep him interested. He was a maturing young man, but for all intesive purposes he was a child. I had to be the greatest of all the distractions he would be met by or else I would lose everything.

"

—

Brentey Hemsworth
The Yellow Dragons
Main Article : Meeting of Volker Yernese and the Yellow Dragons
Family Members
Relationships