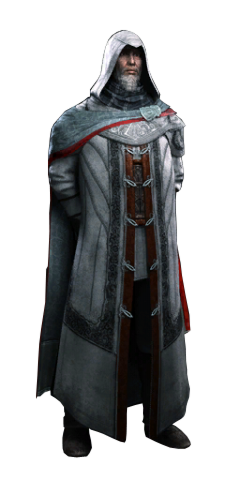 Alistair Bedregen is the brother of Bartolomu Bedregen and a advisor to the True Sons of Lucerne .
Since he came of age his obvious wisdom, and intelligent have been constantly used by the Kings of Lucerne to improve the Kingdom. It was only during the trailing days of Bill Lovie that Alistair began to step back and reconsider his position in life.
A very loyal servent of the Kingdom Alistair and his brother were tasked with assisting in the construction of Berne .
History
Early History
James Lovie
See Also : James Lovie Alistair was the Kings advisor for much of James Lovie's reign of power. During this period he was a main tool of Jame's push to make Dragon Worship the true religion of the Kingdom, and while once a soft supporter of the religion through James he became a devoted follower.
War in France
Main Article : War in France Alistair accompanied the Lucerne army to the battle of Lyons , and was to act as a general advisor of sorts. The battle plan changed so much from what was discussed that Alistair became extremely frustrated with the way he believed the battle was going to go.
Civil War
Present Day
Relationships
James Lovie
See Also : James Lovie
There was noone closer to James Lovie then his best friend Alistair. Alistair was the Kings Advisor for the entire period of James Lovie's reign as King. When James died, he turned down Bill Lovie's offer to be Kings Advisor, and assisted his brother at his mine in Lucerne.
"James was never gonna be the smartest or bravest man the Kingdom had ever seen. But the beautiful part about him was that he understood how to accept the assistence of others and not become obsessed with the glory."
-Alistair Bedregen
Community content is available under
CC-BY-SA
unless otherwise noted.