Amalia Page





Story Role
POV Role
Evil Mind
Appears In
Lucernian Series
Naming Conventions
Title
Official Titles

Lady of Lucerne
Aerelian Abbess

Former Titles

Nickname
{{{Nickname}}}
Vital statistics
Born
Placeholder
Religion
{{{Religion}}}
Status
Alive
Allegiance
Family Loyalties

Marriage Loyalties

Racial Statistics
Maternal
{{{Maternal race}}}
Paternal
{{{Paternal race}}}
Family
Parents
Father

Johan Page

Mother

Ellia Page

Siblings
Siblings
True Born
Internal Family
Spouse
Michael Cera
Children
True Born
"

Your madness can't weaken me. I'm strong in spite of you. I'll be strong long past you.

"

—

Amalia Page
Amalia Page is the daughter of two members of the lowly House Page making her a member of House Page. Amalia Page has two siblings in the form of Tallen, and Lucien Page of whom Tallen is the growing leader of the families business and at the same time is Ellean's most bitter opponent, while Lucien joined the Order of the Red Dragon where he was knighted following the Invasion of Westbridge and now is a titled member of the Order. Amalia Page became romantically linked with Michael Cera of the wealthy House Cera and the two are deeply in love after he helped her through all of the pain she felt and the two were married during the events of the Rise of Lucerne. With Michael Cera she has two children in the form of Alleria, and Willum Cera of which her son Willum was named after William Lovie III. and is a attending the Lucernian Academy with the crown family, while Alleria is still a baby around the time of Burning Dreams.
Amalia Page is a priest of the Order of the Dragon in Lucerne, which she joined following her devestating moments with Tristan Lovie. She is in a relationship with Order of the Red Dragon Michael Cera, which has caused her to become even more influencial. Amalia Page has always been very devoted to the Dragon , and this belief often clashed with her parents secular beliefs system. She harbors a lot of resentment towards her parents due to their secular way of life.
Amalia Page was born in Lucerne proper to two members of the poor House Page, and throughout her youth their family was troubled as seemingly no matter what the three seemed to try they never gained any real love for each other. Her two brothers were both unemotional as well due to the upbringing and of her immediate family basically only her brother Lucien did she have any sort of real emotional relationship. This unloving home life caused her to find solace in the book of the Dragon, which by the age of 7 she says she was able to recite from memory. She credits the Dragon, with allowing her to read, and allowing her to emotionally survive the depression she felt at home. Following her father seeing her as having failed at her task of becoming a whore at court she was forced to live on the streets of Lucerne Proper where she would live on an off again for several days before she returned to the apartment following her fathers departure. Returning to the apartment after her father left she and her brother Tallen grew close but this didn't change that when her father returned she was beaten again and thus returned to the streets again. This time she was caught up in the cities attempt to deal with the growing homeless situation in Lucerne when she was taken from the streets and brought to Lower Lucerne where she stayed for weeks watching the horrors of this slum until finally forced into action when she witnessed a brutal rape and murder by a knight. Her rape by Tristan Lovie, was a monumental moment in her life, and instead of destroying her sanity it instead caused her to believe more in the Dragon, and wanted more and more to find answers to what her failings were that caused this event. Amalia Page would become obsessed with revenge against Tristan Lovie and in this way she would plan an attack on his main holding in the form of the Tower of Solice alongside Michael Cera, and Amalia Page would join Taylor Swift in the mission to Lorderon where accompanied by Michael Cera she would be in the capital as the cultists turned against the Lucernians, and loyalist Lorderon forces.
History
Main Article : Timeline of Amalia Page
Early History
"I don't react to a tragic happening any more. I took so many bad things as a kid and some people think I don't care about anything. It's just too hard for me to get emotional. I can't cry no more."
-Amalia Page
Amalia Page was born in Lucerne proper, to two parents, who no matter what the three seemed to try never gained any real love for each other. Her two brothers were both unemotional as well due to the upbringing and of her immediate family basically only her brother Lucien did she have any sort of real emotional relationship. This unloving home life caused her to find solace in the book of the Dragon, which by the age of 7 she says she was able to recite from memory. She credits the Dragon, with allowing her to read, and allowing her to emotionally survive the depression she felt at home.
Summer at Bell Hold
I have loved you since the first day I saw you. I will never love another person in this world the way I love you.
Summer at Bell Hold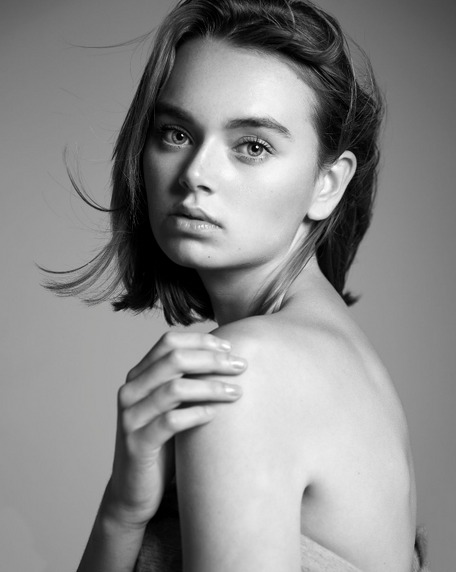 "

Your getting out of here Matilda. My sweet child there are simply no words to tell you how much I will miss you. You have a great purpose ahead of you though. We both know how important your mission is.

"

—

Catherine Bell
Tristan and Lauren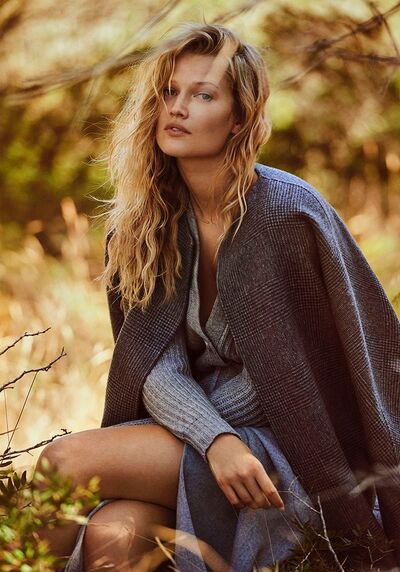 "

One part of me never wanted to leave my family. That part wanted to stay by my mothers side for the rest of my life. The other side. That side looked at the big city and thought. This is my future.

"

—

Lauren Garrn
Lauren arrives at Lucerne having travelled from Garrn and entering the city she is overcome by the sheer size of the city. As they enter the city her father takes them to the Garrn apartment in Lucerne which are in the District of James in the eastern part of Lucernian Proper. Traveling east off the main road of Lucerne they pass through the endless rows of houses in Lucernian Proper and seeing the number of beggars lining the streets causes a shock for Lauren who has only ever heard of how glorious and rich the capital is. Arriving at their apartment they get settled but don't stay long as her father says she is to go to meet with Tristan at his seat at the Fortress of Aelfris the Gentle. Arriving at the castle they find a young man and several other young men all waiting for them. One of the young men who she thinks is quite handsome steps forward and her father introduces her to the young man as Tristan, and Lauren internally is happy looking at him. Her father leaves her with Tristan which surprises Lauren who thought she would have him as a chaperone for some time, but Tristan smiles at her nervously and realizing that he is just as nervous as she is makes her feel better. Following Tristan, she is taken by him inside the castle where he gives her a tour of the castle showing her the walls and the towers but says very little during this but when he does speak, he speaks with a stutter. Lauren doesn't think the stutter is annoying and finds it cute leading her to have a good time with him.
The Road to Bell Hold
The Corruption of Tristan Lovie
Main Article : Duel on the Steps
The Duel on the Steps
He was a monster. He needed to be treated like a monster deserved to be treated.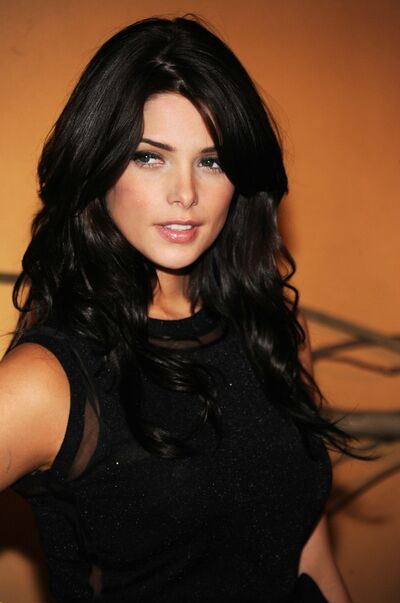 "

I watched him carefully after I fed him the poison. I had to make sure in his madness he didn't try and harm William. I wanted him to kill Alice, but in his madness he filled his days with raping whores. After he had killed three of them I decided to lower the dose a bit.

"

—

James Lovie
In the early days of his teenage years Tristan Lovie continued to feel rejected by the lack of relationship with his brother William, and his father James, but as his father became increasingly lost it was Tristan that found hope with his relationship with Lauren Garrn. Outside of this growing love with Lauren the only other relationship that seemed to have any balance for Tristan in his own mind was the one he shared with his sister Alice Lovie. This relationship would come to be the only true relationship that Tristan had in his family, and while he grew to love Alice in an entirely brotherly way, Alice was hiding a growing fear towards her brother due to the manner in which he begin to act. To the outside world and even to Tristan the two appeared close, but for Alice she was hiding the fear deep within herself and refusing to tell anyone about it including her beloved brother William as she feared what William would do to Tristan if he knew how lost Tristan was truly becoming. Unfortunately as they both aged, Tristan's desires for Alice only increased and as he was also becoming increasingly deranged due to a near constant abuse from his father he was very poor at hiding his desires and over the course of time many in the capital began whispering about Tristan having unnatural feelings towards Alice. In his loneliness Tristan made several attempts to befriend William but due his long isolation and the abuse from James he had little skill in social settings and embarrassed William each time leading to William and him become estranged even further. Seeing the growing issues between Tristan and William, and feeling his own resentment towards Alice, James began forming a plan to remove Alice of whom he begin to blame for everything wrong in his life. James would approach Tristan with his plans and demanded that Tristan take part in them, but to his surprise Tristan refused to harm Alice admitting his deep love for his sister. Following this refusal it was Tristan that was placed within the Tower of Solace by James and the rest of the city and family was told that Tristan had been sent to Castamere to squire for a few months. As Tristan toiled in the prison that was the Tower of Solace it was James and the Circle of Magi that begin work on a specialized spell that they would name Cruciamen or The Butcher's Nails. This spell would be designed by James and the Circle to increase the level of violence, and hate within the heart of Tristan and realizing that Alice was the person that Tristan thought the most of he believed it would lead to a violent encounter between Tristan and Alice. The main issue that James and the Circle had not take into account for was the fact that Tristan already harbored some very dark thought's and so while working by increasing his violent thoughts it also caused Tristan to become nearly completely unhinged sexually. At first it was just Lauren Garrn that was brought around him as he was fed darker and darker images through the Fade which haunted his dreams, and while there love did some to help him he was increasingly lost to the derangement eventually leading to him raping Lauren.
"

I watched him carefully after we conjured the spell. I had to make sure in his madness he didn't try and harm William. I wanted him to kill Alice, but in his madness he filled his days with raping whores. I did everything in my control to put him within range of Alice, but each time he just kept killing more whores. After he had killed five of them I decided to change my strategy.

"

—

James Lovie II.
James Lovie watched him the entire time that he basically lost himself in his madness, and during this time he used his power to make Tristan and Lauren be around each other as much as possible and in order to protect William he forced William on a trip to Nortburg which kept him away during the madness of Tristan. As per the spells effect Tristan felt a massive pull to kill, and eventually no matter how hard he tried to resist hurting the one thing he truly loved eventually the pull for violence became too much. Unwilling to kill Lauren he fled the Tower of Solice where the Circle would bring him to the side of Alice of whom was the real target all along. He stalked her for days each night he found it more and more difficult to resist the pull he felt to kill her, but each night he used the massive amount of love he had for Alice in order to not kill her. As the days went by and he continued to not kill Alice, it was James that would begin to pick fights with him and have other guards insulting him which would lead to Tristan having a breakdown which caused him to go to a local brothel, and followed in this movement by Carlisle Cullen, and Kieth Schwartz he would sit in the brothel stewing in violent thoughts but still unwilling to go across the moral line, and it was at this point that Kieth Schwartz would push him over when Kieth paid one of the whores at the brothel a large amount of gold to seduce Tristan and then be rough with him during the time together.
Kieth would on short notice set up the two to be able to come back to what she was forced to say was her place but in fact was nothing more then an abandoned home in Lucerne Proper, and everything was prepared in the house to have Tristan murder the whore and hopefully for Keith to push Tristan over the edge. The prostitute would seduce Tristan through the help of Carlisle Cullen of whom advised her to call herself Alice and upon this happening Tristan would follow her back to her home where he tried to be gentle with her but believing he wanted things rough due to the manipulation of Kieth Schwartz she would be rough which escalated the violence and Tristan would let out his pent up anger and murdered the girl brutally. Feeling that one kill would not be quite enough Kieth Schwartz would have his brother Fadril Schwartz bring a girl from the same brothel to the house where she too was paid a large sum of money and then was let into the house by Fadril directly after the murder of the first girl by Tristan and seeing what had happened the girl tried to run but found the door blocked by Fadril, and Tristan now completely unhinged would kill her too. Waking up the next morning to find the two girls dead and knowing exactly what he had done Tristan's moral compass was destroyed and over the next two days he would kill two other girls before becoming obsessed with having more violence and extending what he was enjoying.
Testing the Limits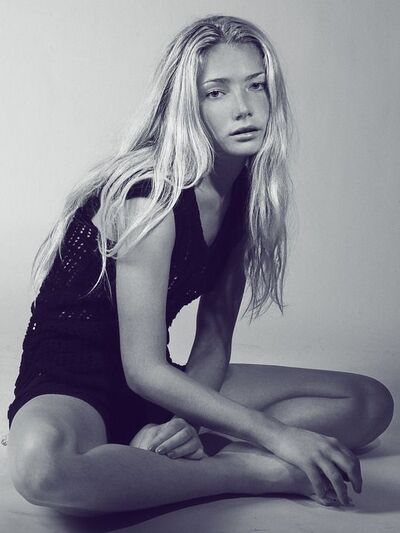 "

It was a dark path that Tristan had fallen down into, and unfortunately for Amalia Page she had walked into the path of a demon. Her only saving grace was the fact that she was a believer, and whatever was in Tristan had lost that a long time before that moment.

"

—

Unknown
As Tristan Lovie was escalating it would be his interaction with Amaliaa Page that would completely push him over the edge and lead to his first true demise. Amaliaa Page would join her family during an attempt by her father to meet the king and when she did she stepped right into the lions den when she was seen by Tristan Lovie as she walked with her parents and two brothers. Something about her called to Tristan and he begin stalking her for days after this chance meeting and he finally caught her when she went south of Lucerne to a vineyard with two guards of House Page. Watching them from afar Tristan was overcome with rage that she had been accompanied by guards and thus he moved ahead of the group and set traps for them as they passed the road. One of the guards stepped on a trap immobilizing him, and when the other guard went to help him Tristan was able to secure her after he went about killing the two guards. Stabbing them repeatedly to death would allow Amaliaa to briefly escape but he chased her down, and then knocked her out allowing him to kidnap her and take her to a forest cave he had turned into his home base, and there he prepared to torture her for hours.
"

The pain and degradation was one thing, but the main thing I felt was helpless. I didn't want any of this, but no matter how much I wanted it to stop the thing I realized most was the fact that I had no control over it.

"

—

Amaliaa Page
While being nearly continuously raped by the monster, she never allowed Tristan to see her fear, and throughout would recite the words of the Dragon of which caused Tristan immense rage. Most of this was unseen by Tristan though, and when it finally ended he was preparing to kill her when he found her eyes still without fear and her saying Dragonoph prayers and all of this made him hate her to the point that he he planned to break her. At first Tristan took this as a challenge and each time he returned to her he attempted to up the ante in the belief that he could simply frighten her into giving him what he wanted. As his attempts failed time after time, he found his control slipping more and more, and only the desire to defeat her resistance kept her alive. Believing he needed to make her suffer more emotionally he tried this by Showing her two other girls in the form of Roslin Reyne, and Sophia Faraday and then he forced her to watch as he broke the two girls emotionally, and physically. Over several days leaving the two girls with Amalia they grew close, and thus it was devastating when two days later he killed Roslin after she gave in, and then a day after this he killed Sophia when she did the same. With the two girls dead Tristan became overcome with hate for the girl and was prepared to kill her the next day but wanted to find the perfect weapon to destroy her with. Luckily for her that next day Tristan was overcome with rage over her resistance and would flee the cave he had built to return to Lucerne where he believed in his heart he needed to see Alice and everything would be alright again. Amalia uses the sword at her feet to escape the restraints placed on her, and following this she takes the badly mutilated bodies of Sophia, and Roslin out of the cave and hides them in the hills before she returns to Lucerne through the forest. Hiding herself in a robe she does not return home instead going to the Great Dragonoph Temple where she meets two Dragonoph Priests there in the form of Lena Weigl, and Sabina Edrenn of whom take her into their care and nurse her back to health over some time. Revealing to them what had happened without revealing the name knowing if they knew who it would just put them in danger the two priests deliver her to several Dragonoph Knights training in the courtyard and there they are commanded by the Priests to train her in the use of the sword to defend herself.
The Spark of Madness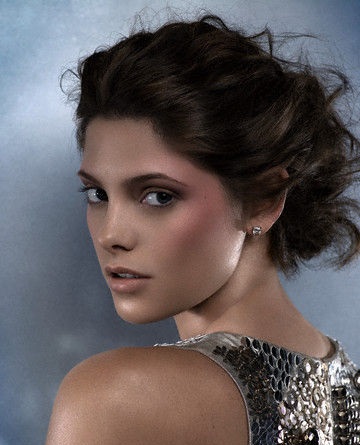 "

It was all so much in that moment. It didn't matter that I shouldn't kill him. It didn't matter that there would be some serious consequences in my life if I killed him. None of that mattered for even a second because each and every second my eyes were open I couldn't shake the image of Alice in pain.

"

—

William Lovie III.
It was late at night when Tristan returned from his failure with Amaliaa Page, and looking for his sister he saw Alice walking the balcony of her room in nothing but her nightgown, and seeing her in this sexualized position was too much for him and he charged through her door and attempted to rape her. The two scuffled for a time, and the noise they made during their fight woke William of whom Tristan hadn't even checked to see if he was home in his madness induced rage, and coming to the sounds William charged into the room. Seeing the situation and now no longer able to pretend his brother wasn't a monster William quickly beat Tristan, and unable to accept that he had hurt Alice, William started to kill Tristan by strangling him. As he was strangling Tristan it was Alice that put her hand on his shoulder and whispered for him to stop. Every ounce of his soul wanted to kill his brother in that moment but he looked to Alice and saw tears streaming down her face, and he couldn't bear to add more pain to her, and thus grudgingly William Lovie III. did stop and Tristan ran out of the room. William would hold Alice tight as by this point guards had entered the situation, and James came to room feigning confusion over what had happened but quickly in order to keep the support of William he commanded Draco Highmore to put Tristan in chains and lock him in the bottom of the tower of Solace. It was in this moment that James saw his daughter in a different light then he had ever seen her before, but the voices in his head would keep him from revealing anything real to his children and he would eventually leave without honesty.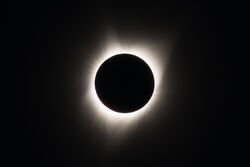 Look at the world father. You were born into this land. You grew up here. These people swore their lives to you. How could you have done all of this? Look at everything you have done. You destroyed a city. Killed hundreds of good men out of fear. Is this how you want to be remembered father. Is this the world you want to leave behind? I know you were a good person once. Don't end it all here. Don't do this. For me father. For everything I supposedly mean to you. Don't do this.

"Take him away. Lock away the monster, and I will see to his judgment.". I watched as my command was quickly heeded by Draco of whom assisted by two of the other guards grabbed Tristan and took him towards the elevator where he would be locked up on the bottom floor.
As I turned back though I saw her. Maybe this was the first time I had ever really seen her. I don't know what it was about her face when I looked back into that room. My mind was filled with the endless lies I had told myself to say to William to make him see my truth, but as I walked in and saw her for a split second I saw something. Hidden beneath her eyes was something I recognized. I almost fell down, and it was only the arm of Hayden holding me up that kept me from falling to the ground. My heart pounded, and I felt this sort of despair that I couldn't place. William looked at me with a confusion that made me feel worse because it was built on the fact that he couldn't understand why I was sad about Alice being hurt. My son had been so corrupted to who I was that he thought that little of me. 
"My king are you alright?" Hayden's words knocked me from my daydreams, and forced me to level my head at him.
"My brute of a son has made a mockery of this home." I stopped for a moment and looked at William while I struggled with all my power not to look at her. "He will pay for this my son. You have my word that boy will pay very dearly for this." I knew for the first time how pathetic it sounded to be trying to care for my son while my daughter...I think that was the first time I had instinctively called her my daughter. I guess I always knew she was my daughter, and when formally required I've said it before, but never in my own mind.
"Your daughter is lying here broken by your actions, and all you can think of is making me feel better." I felt worse by the fact that I wasn't more hurt by the hatred in his eyes then I was by the actual look he gave me.
"Son I had nothing to do with this. I was on a completely..."
"You did this to him. Whatever he was, or could have been you ruined with your hatred. At what point do you sit back and just admit to the world the damage you have caused."
"Son..."
"Just give me an answer for once in your life!" He got up and if her life would flow away without him holding her she got up alongside him still cradling him. "Just one time in your life just tell the truth!"
I could have said something. Looking at him with all that raw emotion I could have made things different for us in so many ways. But in the end it came down to the simplest of truths. If I told my truth then he might understand but he would hate me. For me I just couldn't live with the fact that if he knew the complete truth the monster he thought I was would pale in comparison to the monster I actually am. So I did what he probably knew I would do. As I turned my back to the situation and walked out of the room I could just make out the sobs of Alice, and yet again I felt the desire to help her. But yet again I did nothing.
William would stay with Alice the entire night letting her sleep in his bed for the night to keep her calm, and then in the morning his aunt Catherine Bell arrived at the tower at his request and watched over her as William needed to deal with Tristan. Leaving Alice crying with his aunt William told Hayden Percy to take him to Tristan, and Draco would tell him that this wasn't the time and that judging from what just happened James wouldn't want him to do that. William would upon his failure to convince Hayden attempt to convince Draco, but despite Draco wanting to do this he was hamstrung by his honor to the king of Lucerne. William would let it rest for a night because even in his hatred and anger towards his brother he knew that the beautiful sister that he loved so deeply needed him more then his vengeance. Returning to Alice she fell into his arms as soon as she saw him, and Catherine left them to go and find her brother and try to learn more, and the rest of the day the two would talk, and Alice would tell William yet again how much she wanted their father to just reach out and say something to her. Alice was very open to revealing that even indifference would be preferable to the way he treated her now, and this feeling only made William hate his father more.
The Duel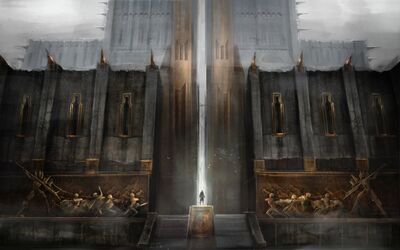 "

He was an embarrassment to our family, and I would make him see just how embarrassed of him we truly were.

"

—

William Lovie III.
William knew that Tristan would just try this again so he decided that he needed to so greatly shame Tristan that he would leave the city. Speaking to Jasper Hale, and Emmett McCarty about what had happened they would come up with idea of him challenging Tristan and following through on this William went to the town crier the next morning and sent out a decree for Tristan to duel him the next day. William never believed Tristan would show up considering how skilled with a blade that William was, and the fact that Tristan had little to no skill at the art of battle. But when the day did come he stood on the steps of Lucerne surrounded by a massive crowd, and saw Tristan walking down the road towards him wearing the armor that he remembered had been given to Tristan by Maron Scorpian as a gift on his twelfth birthday. As Tristan walked towards him with a look of pure fear in his eyes Alice begged William to not give Tristan the gratification that this fight would give him. She knew that for Tristan the hatred of William meant that he was probably willing to give up his life so that William would have to carry the title of kin slayer around with him for the rest of his life. William wanted to listen to his sister but when he saw the scarf on her neck he remembered the fear he had that his sister was dead or raped and could not. Tristan and William would argue for several minutes discussing all the things that had went wrong between the two, and after Tristan continued making sexual comments about Alice William exploded on him and the fight went basically as everyone had assumed it would as William and his vastly superior fighting skills brutalized Tristan throughout the fight eventually knocking him to the ground. Despite being beaten quite badly and bleeding from cuts on his face Tristan would charge forward grabbing a sword from a guard and threatening to kill William, but would be stopped when William got under his guard and knocked the sword away before Tristan would trip and fall down the steps hitting his head.
"

My dear daughter. You should have left well enough alone. Because trust me little girl, if you tell Andrew anything about this and I'll kill him.

"

—

James Lovie
In the aftermath of the fight between William and Tristan, Alice was visited by James Lovie, and in this meeting he set out exactly the future for Alice as by this point James Lovie came to understand that there was no relationship possible between himself and William as long as Alice was in the picture. After telling her father that she was sorry any of this happened he proceeded to charge her and beat her quite badly. After several minutes he stopped and realized the extent of what he'd done. Her father threatened to kill William if Alice told William about the beating by him - an obvious bluff since nothing was more important to James then the uplifting of his prized heir - and this threat shocked Alice to her core. In fear that James might kill William, Alice lied to him about how she was beaten up, and was forced to continue the lie two months later when he attacked her again. After the second time she threatened James that she was going to tell William, and that he would kill James. In that moment Alice's fate was sealed, and James went about creating the spell that would remove Alice from the memory of all who knew her.
Recovery
The Fall of the Tower of Solace
Inside each of us, there is the seed of both good and evil. It's a constant struggle as to which one will win. Allow one to grow too strong and it throws your entire life into chaos. Allow one to grow to weak and the same chaos grows. Always remember that one cannot exist without the other.
The Battle of the Tower of Solace
Main Article : The Battle of the Tower of Solace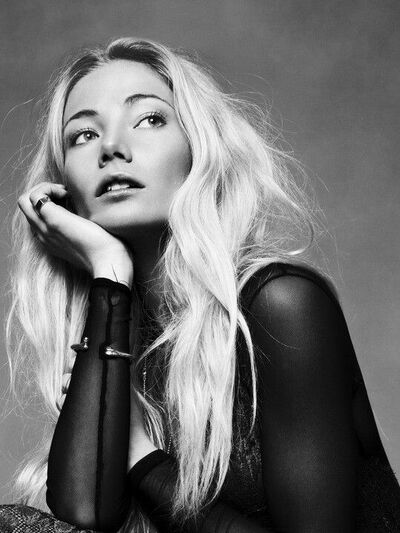 "

Your looking for Tristan, and I'm trying to tell you I can lead you to him. I'm also telling you that you should move on from this. This doesn't end with him facing justice.

"

—

Leopold Bierbaum
Amalia Page having become fanatical in her goal of killing Tristan Lovie would first need to discover where he was making his home as she knew from those she had questioned that he was no longer staying at the Cloud Tower. Watching him from afar she came to see that he would spend most of his time at the Tower of Solace one of the Sky Towers and from there she would target one of his men named Leopold Bierbaum the lord of a small house and watching him she would capture Leopold and interrogate him for information on the tower. From her interrogation of Leopold she discovered to her horror that Tristan was indeed holding up within the Tower of Solace where he was imprisoning women within and doing horrible things to them, and this was too much for Amalia Page who became obsessed with destroying the tower. Realizing that she needed help with a garrison in defence of the tower she would approach two men who she knew had people inside the tower in the form of Alwine Blount, and Robin Garrn and playing on their fears of harm coming to to their love ones she was able to convince them to join her in attacking the tower.
The Siege
Tristan Lovie would be given a reprieve when his man Tobin of Tristan would block the entrance to the top level of the tower and then set off the alarm horn which alerted the city to the attack and realizing that reinforcements would come to help Tristan's Men it was Amalia Page who made the decision to pull back leaving behind several girls on the top level and most importantly most of Tristan's leadership and Tristan himself to escape the battle.
Aftermath
It would be Lauren Garrn would be one of the girls that was unable to be rescued during the rescue attempt by rebels known as the Battle of the Tower of Solace, and kept a prisoner it became clear following this that Lucerne was coming under threat from the rebels and she would be shipped with the others still imprisoned to Berne.
Template:Hidden - Fall of Tristan's Mine
Family Members
Relationships
Main Article : Relationships of Amalia Page
POV Role