Ar-Erella Elessar





Story Role
POV Role
None
Appears In
Rise of House Eisenburg
Vital statistics
Born
-1777
Title
Official Titles
Alias
None
Race
White Numenorian
Religion
Flemethian
Status
Alive
Allegiance
Family Loyalties
Family
Parents
Father
† Tari-Arathorn Elessar II.
Mother
† Aw-Vellia Elessar
Siblings
Siblings
Full Siblings

---

† Tari-Arathorn Elessar III.
† Tur-Ilderion Elessar
† Tar-Teldrion Elessar

Internal Family
Spouse
None
Children
None
Ar-Erella Elessar is the daughter of Arathorn, and Vellia Elessar making her a member of House Elessar. Ar-Erella Elessar would have several siblings but the most noteably were three of her brothers of which two would perish during the Numenorian Invasion of Mordor, while the third would become the most important in the form of Tari-Arathorn Elessar III. of whom would become the King of Gondor and became the progentor of the current bloodline of House Elessar.
Ar-Erella Elessar is a Magi sensitive of which she is relatively low level as she is only level two, but her one main strength is control leaving her strong enough that she does only non-verbal, non-familiar spells. Her level two Magi is most specifically dominent in the Destruction School of Magi, and she has become increasingly fond of fire as the years have gone on and her madness has increased.
Ar-Erella would grow up in the Gondorian city of Osgiliath where she was extremely close with her two elder brothers and during this time she was increasinly happy with her life, but also constantly strove to do more then just eventually be married and live her life as a wife. Ar-Erella Elessar would accompany her brothers into the Numenorian/Elven Invasion of Mordor and dressed as a common soldier she would be captured by Flemeth during the fighting and sent to the Korcani Wilds. Her time in the Korcani Wilds during this early time was spent being tortured and this torture continued until finally after decades of this she broke emotionally and commited suicide becoming a Daughter of Flemeth. Fuh-Zhellia Theirin would be sent by Flemeth into the Frankish Crusade where alongside fellow daughter of Flemeth in the form of Ar-Erella Elessar she would work with the Dark Men to menipulate the Franks into turning against House Elessar but despite causing the death of the powerful Magi Lisiana Eisenburg and bringing her into the Daughters of Flemeth the two would fail to derail the Frankish Crusade and during the fighting Zhellia would be almost killed by Vampires who joined the forces of the Franks. Erella Elessar would join her mother Flemeth in the mission to murder the family of Khadgar and during this time she begin to grow to hate Lisiana of whom Ar-Erella Elessar, and Fuh-Zhellia Theirin would be sent to France at the command of Flemeth in order to join the fighting in the Frankish Crusade and most specifically the two would be sent in order to corupt House Eisenburg through one of the girls in the house.
Characteristics
Personality
Ar-Erella would grow up a kind, and free spirited girl of whom was driven by love for Numeron, and this kindness, and nobility was something that defined her life and the personality that she was known for. Following decades of torture by the agents of Flemeth this kindness was replaced by cruelty, and the honor she once had was replaced by blind loyalty to Flemeth turning her into a near horror opposite of what she once was.
Appearance
History
Early History
Ar-Erella would grow up in the Gondorian city of Osgiliath where she was extremely close with her two elder brothers and during this time she was increasinly happy with her life, but also constantly strove to do more then just eventually be married and live her life as a wife.
Rise of Sauron
Rise of the Dark Lord
He rose to promince amid the ruins of the Numenorians. Hiding in their rotten corpse noone noticed as he corupted everything around him.
"

I met him once. He was in jail for butchering some town in western Africanas. I remember thinking that I was looking at a dead mean with the evidence against him. I guess I was wrong.

"

—

Fingolfin Feanor
With the knowledge of what he was, he now lost all traces of Velkan, and became what his evil father wished him to become in a tool of Evil. Changing his name to Sauron he wandered the Earth for hundreds honing his abilities attempting to find a way to become greater then his father. Travelling to far away Cathay he would hone his abilities for almost a hundred years before finally Malekor became enraged by the delays of Sauron and when he couldn't convinse Sauron himself Malekor sent his champion Morgoth down to Europe where he made Sauron understand that he needed to become greater now and to stop waiting for things. Returning to Europe he traveled to his ancient homeland of Palias where he would instigate a religious revolt in the city rallying the people of Palias to his side before moving north where he he discovered the Mountains of Mordor. Finally Sauron discovered the place that would become his fortress in the form of the fire wracked mountains of Mordor, and begin to set down roots in the land of which was controlled in part by the Empire of Numeron, but the Emperor of Numeron saw little economic possibility in Mordor and left it mainly in the control of a client state in the form of the Kingdom of Mordor. Arriving from the east into Mordor with his army of Palias he was able to trick the King of Mordor into allowing him in as a vassal of the Kingdom of Mordor and would settle in the lands of northern Mordor wherein he made great efforts to appear to be a loyal vassal, and with the freedom this provided he secretly had his forces build himself a great gateway deep in the mountains of Mount Doom, and from there he planned to teleport to the continent of Africanas. Before he could do this Sauron would begin the construction of the devices that would be responsible for the corruption and destruction of untold lives, and lands in the form of the Rings of Power.
Rings of Power
Main Article : Rings of Power
Three Rings for the Elven-kings under the sky
Seven for the Dwarf-lords in their halls of stone
Nine for Mortal Men doomed to die
One for the Dark Lord on his dark throne
In the Land of Mordor where the Shadows lie
One ring to rule them all, one ring to find them
One ring to bring them all and in the darkness bind them
In the Land of Mordor where the Shadows lie.
-Song of the Rings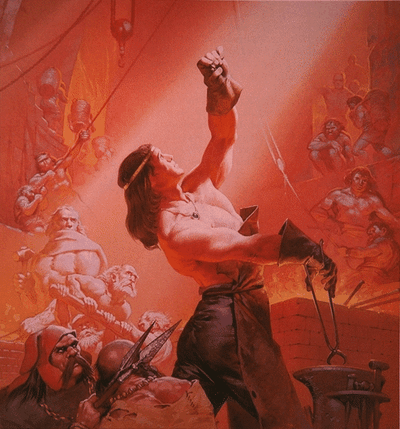 Sauron understood that he needed a way into the minds of the Numenorians and so he devised the plan of creating devises that would corrupt individuals within the Numenorians and others into following him into darkness. Sauron understood the crafting of the devices but needed someone else to create them so that the world would take them and not believe they were being corrupted, At first he approached the Sindar Elves of the forests of Europe and in High Forest he was turned away, as he was in Athel Loren. He attempted to get the Dwarves to craft them but they barred him entrance. Finally Sauron had better luck with the Elven-smiths of Eregion to whom he presented under the alias of Annatar, an emissary from the High Elves. The Gwaith-i-Mírdain of Eregion were mostly High Elves and wished to have the same joys in their Kingdom as the Elves who had returned to Ulthuan had received, and with this in mind the Elves of Eregion started to make the Rings with knowledge gained from Annatar. The Rings were of various kinds: the lesser rings were only essays in the craft before it was full-grown. The Greater 16 were created, and the Elves of Eregion begin to send them throughout the world just as Sauron had convinced them to do, with some going to Elves, some going to Dwarves, and the ones meant for the humans were given to Annatar as a gift to him so that he could give them to the humans himself. When Annatar departed from Eregion, Celebrimbor Mirdrain went on to forge the Three Rings of the Elves using the knowledge he had gained from him, but without his involvement, and finished them around the time that Sauron begin crafting his own personal ring.
The One Ring
Main Article : The One Ring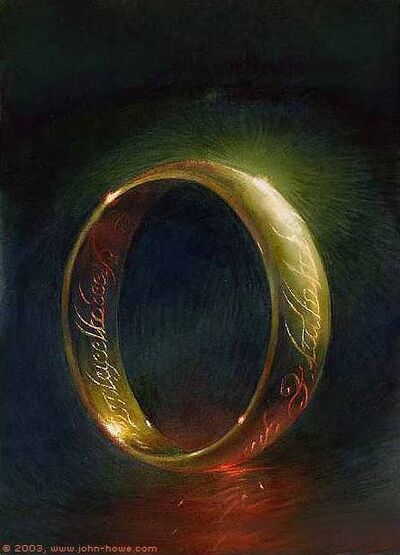 The One Ring was created by the Dark Lord Sauron following his departure from Eregion in order to enlarge his own might by combining it with the power of the Elven smiths, and thus to give him control over the other Rings of Power, which had been made by Celebrimbor and his people with Sauron's assistance. Sauron forged the One Ring secretly in the fires of Mount Doom. His will was then inside a Ring that could control the other Rings. Thus, he was more powerful than ever before when he wore the Ring, but became much weaker when he lost it. Though it appeared to be made of simple gold, the Ring was virtually impervious to damage, and could only be destroyed by throwing it into the pit of the volcanic Mount Doom in which it had originally been forged. This Ring also basically meant that unless you destroyed the ring you could never truly kill Sauron because a piece of him was inside of the Ring and would never leave the world while the Ring still lived. With his means of corupting the humans of Europe in place he would decide on his next stage when he left Mordor through his portal into the lands of Africanas. When he arrived in Africanas he saw much of what he saw in Europe, in that Africanas too had Growing Kingdom of Humans and small groupings of other races. It was in the southwest of Africanas that he would discover the Orcs and with them he would find his foot soldiers.
Controlling the Orcs
See Also : Orcs
"

The Orcs were a docile people. They had kept to themselves in the west of Africanas without real incident. Seeing them again in Mordor it was horrifying see the cost of dealing with Sauron.

"

—

Fingolfin Feanor
The Orcs at this point were not even close to becoming the massively powerful creatures they would one day become, and they were still all completely Ferel Orcs as the High Orcs had not yet risen and caused the expansion of the Orcish Race. In these mindless creatures Sauron saw something that he didn't think the humans would ever be able to show them in the Orcs lack of morals or ethics and their simple mindless ability to follow simple commands to the letter. So in this primitive state it was simple for Suaron to gain their loyalty through a series of kind acts and uplifting members of their tribes into positions of power and then causing these uplifted Orcs to become obsessed with him. As his control over these Orcs grew he begin moving many of these Sauron loyalist Orcs towards his great portal in Africanas and from here he told them of the greatness of his Empire and they fell in love with this idea. With their control now a done deal he was able to transport large numbers of these ancient Feral Orcs back to Mordor where he hid them in the eastern canyons of the mountain range and slowly built them into his own personal army. 
Building Mordor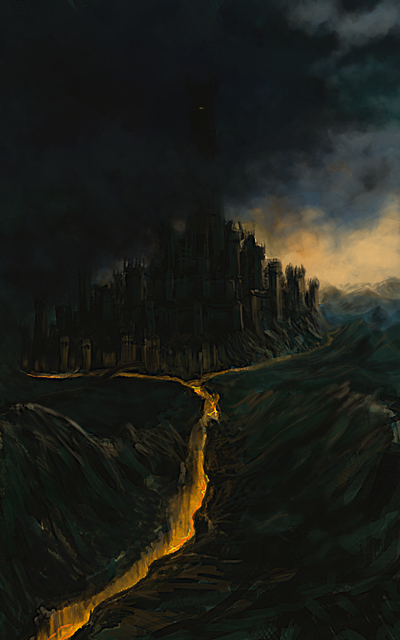 "

It wasn't always this bleak. There used to be light in Mordor.

"

—

Unknown Sribe
With his army expanding dramatically in number and organization Sauron would continue his corruption of the Numenorian client nation in the form of the Kingdom of Mordor of whom was ruled at the time by King Aedheld Nelya. Aedheld would reject Sauron's offering of a Ring of Power but dejected at first Sauron found a willing taker of the Ring of Power in the form of Aedheld's son Ulaire of whom took the Ring and was swiftly corrupted by Sauron. Using Ulaire he would take control of the Kingdom of Mordor causing a coup which wiped out the members of the Monarchy resistant to his rise, and with this in place he used Ulaire as a puppet on the throne of Mordor as he went about his real task which was to construct a capital from wherein he could conquer all of Mordor. With his holdings in eastern Mordor established Sauron begin setting them to work creating the massive fortress of Barad-Dur where he would create the centerpiece of the Empire he was building. The Mordor Orcs would grow quickly into a large army mainly in the canyons of the eastern parts of Mordor, and it was here that they begin to be noticed by the Empire of Numeron. Being noticed was exactly what Sauron wanted as he wanted to create a reason for the Numenorian expansion to stop moving eastward as he wanted time to grow, and at the same time he wanted to take control over Harad which would be difficult if they kept moving eastward. He used his massive powers and the untold thousands of Orcs now populating the Mordor region to quickly finish Barad-Dur and then with its creation he also created numerous fortresses, and towns throughout eastern Mordor which allowed for the creation of even more Mordor Orcs to the point that he knew he was ready for the Numenorians. He would begin by assaulting the Numenorian fortress of Tol-Durthang of which would be known by the Orcs as Durthang of which was the massive Numenorian fortress that was once meant to control the entire Mordor range but now simply blocked Sauron's advance westward. These attacks were shocking to the defenders of Tol-Durthang as until this point Sauron was still deemed to be a small player that controlled the Kingdom of Mordor but his control of the Orcs was something that none within the Numenorian government had come to fathom. Despite being outnumbered by a massive margin the Numenorian defenders were able to hold against the forces of Mordor but were weakened and thus called for assistance from the mainland.
Defence of Fingon Feanor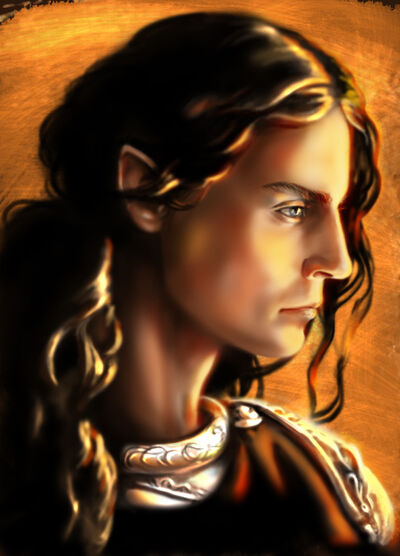 Following this call for assistance the Empire of Numeron would arrive with a large army nearly two years after the completion of Barad-Dur and when they arrived it was the powerful High Elf Fingon Feanor that would be leading the army of Numeron alongside the Prince of Gondor in the form of Tur-Ilderion Elessar, and his younger brother Tar-Teldrion Elessar from House Elessar. Alongside the two princes of House Elessar would silently be the princess of Gondor in the form Ar-Erella Elessar of whom dawned the equipment of a regular man at arms and joined her beloved brothers in joining the fight, and her Magi control was something that she believed would be of great assistance. The arrival of Fingon, and Ilderion's army would lead to the end of the siege of Tol-Durthang with the Orcs, and forces of Mordor retreating back from Tol-Durthang out of sight of the fortress awaiting the movement of the Numenorian army. Fingon joined by all seven of his sons and the army of the Numenorians massed this force at the fortress of Tol-Durthang and from here he was able to spy the edges of the giant fortress of Barad-Dur of which the creation of was the main reason for the arrival of he and his army. Fingon was an ancient High Elf as he had been born on Ulthuan before the coming of Chaos so he was still a little arrogant about the power of the High Elves and thus he was prepared to quickly beat this pathetic race that resisted them and then take control of Mordor for the Empire of Numeron of whom he now swore loyalty too. As his army moved towards Barad-Dur they underwent nearly constant assaults from large groups of a strange green skinned race they knew to be denizens of Africanas, and these attacks caused large casualties to his army and the closer they got the more numerous these forces became. Fingon Feanor would never reach Barad-Dur as his army would be wiped out when Sauron himself came to the front of the Numenorian army and joined by his sister Flemeth, and thousands of Orcs surrounded his army and they proceeded to wipe them out. During the massacre three of the Nazgul in the form of Adunaphel the Wroth, Ulaire Nelya, and IsilmoTwo of Fingon's sons were killed during the Battle and only a few dozen Numenorian survived the Battle including Fingon, and his five remaining sons, but also among the dead were the two princes of Gondor which was a major blow to House Elessar.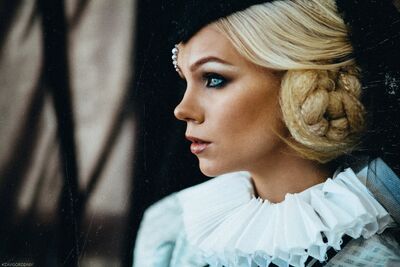 Also during the massacre Erella Elessar would be captured after her Magi abilities were discovered by Flemeth and captured by Flemeth she was brought back to the Korcani Wilds where she would be tortured for years on end. Eventually her torture would end with her suicide and turning into a "Daughter of Flemeth" of which she became one of the earliest members of the Daughters of Flemeth. Fingon Feanor would remain in Tol-Durthang but forced his sons to return to Ulthuan while he remained for many years holding the fortress against the forces of Mordor, and during this time he would become completely discouraged by the turn of events as he would watch as Sauron destroyed the Empire of Numeron through the use of puppets and then a century late he watched as the successor Kingdom of Gondor abandoned Tol-Durthang for the more easily defended city of Minus Telif. With the abandonment of Tol-Durthang he would leave the Kingdom of Gondor and travel north where he created a farmstead in Denmark that he has lived in ever since not wishing to see his family after his failure. Also among those affected was Tari-Aurelian Titus of whom was captured during the fighting and was brought before the Dark Lord Sauron himself and while his low status was too low to offer him a ring of power Aurelian would be corrupted by the words of Sauron and became a Black Numenorian before returning to the ranks of his family in Gondor where he lied stating he had escaped and his overjoyed family did little to question him trusting him wholly.
Rise of the Kingdom of Bretonia
Main Article : Frankish Crusade
The Rise of France
France was a battleground between more then just the Franks and Trolloc. The Dwarves instigated the whole thing wanting to help the humans. The Elves sent forces into the fray to support the humans. Even the Vampires of Weerhousen joined the fray on the side of the humans. Then there was the gods. Chaos sent forces under Flemeth's dark men to stop the humans. When that turned out to be not enough Chaos sent the Vampires leading to Vampire on Vampire fighting. As it spread out of control the only Noble Titan willing to do anything in Odin sent his daughters to help. It was called the Frankish Crusade, but in truth it was a world war.
"

France was this strange place. Humans and Trolloc in equal number, but they were both defined by one major weakeness. The Trolloc, and the humans were leaderless, and savage in comparison to the rest of the continent. I believed we could change that.

"

—

Karlun Goldbeard II.
The region of France had been the site of the major racial conflict in the form of the War of Vengeance and following this conflict the entire region of France had become dominated by the Trolloc and isolated elements of other order but the Trollocs were basically the dominant power. This changed when the Empire of Matron begin to attempt to uplift the Frankish of the region in an attempt to create a buffer between themselves and the ravaging tribes of Trolloc infesting the land. This experiment begin with the simple goal of expanding the human presence by giving equipment and in the proper places financing to Frankish tribes so that they would expand into regions dominated by the Trollocs. In this way the Dwarves sent caravans throughout the human controlled parts of France and found tribal leaders that they believed had competent leadership and a foundation of popularity that would allow them to expand quickly. The Dwarves would come to empower many houses but the following were the most important and in the end the only houses to matter much during the rise of the Frankish in France.
House Eisenburg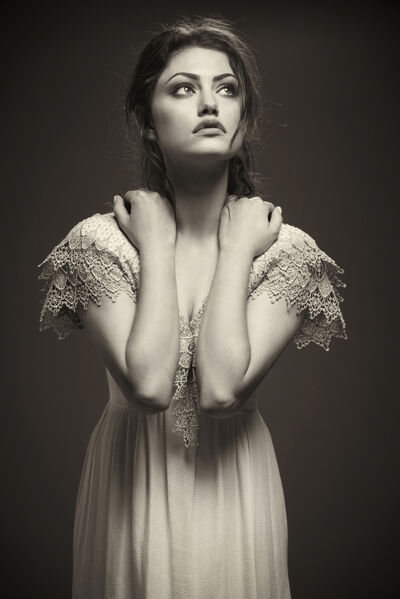 "

It was a peaceful life here. My world moved and swayed like the wind. I knew there were monsters in the forest, but something about the way my father led us made me feel safe. I could have lived forever in that forest with the monsters all around me if only my father could have known about the monsters in the closet.

"

—

Lisiana Eisenburg
The Dwarves would send out dozens of scouting parties into France which they had been isolated with for many years, and these groups looked for different powers among the Franks, and it would be House Eisenburg that would be one of the first of a series of tribes that was met by the Dwarves. In this case the Dwarves arrived at Paris with a force of some fifty Dwarves led by Johanan Craghand of whom was a relatively young Dwarf but believed in the Dwarven cause with everything he had and was also notably an extremely devout Christian joining the increasingly numerous Dwarven-Christian naming system. Arriving at Paris his lieutenants would believe that there was little chances of success as their proximity to the vast Orleans region which was a stronghold of the Trollocs and was causing serious problems for House Naeniss who was far larger. House Eisenburg though was controlled and led by a brilliant leader named Charlemagne of whom was perhaps the most intelligent of the leaders rising at this point, and it was this leadership that would be the one thing that gave the Dwarven commander hope for their victory. Johanan Craghand would knight many warriors of the Eisenburg region, and also the Dwarven Christian Priest Zachary of Mathias would preach the word of Jesus, and his words struck a cord with Charlemagne of whom would command his men to listen to these words and convert to Christianity. Alongside these knighting ceremonies and the mass conversion of the region to Christianity they would also would give them promises of resources and it was in this giving of resources that the brilliant Charlemagne would find his true hope equiping his most loyal soldiers in armor, and equipping them with the best weapons he could get Johanan to get for him. During the start of his rise Charlemagne would come to rely on his children to a great extent with all of his children taking heavy roles in the movement of House Eisenburg including most prominently Lisiana Eisenburg, and Pepin Eisenburg.
House Liolen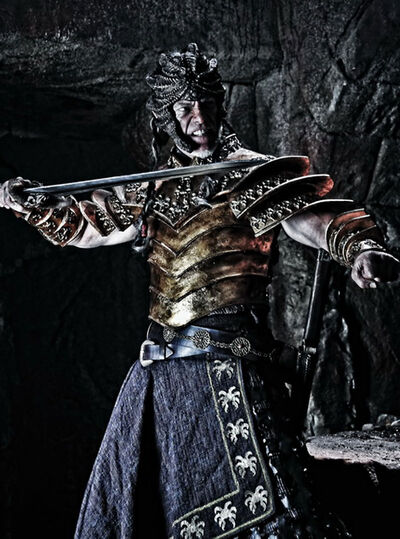 "

When we and the Elves were done fighting France was nothing but a ruin. A ruin that got filled in with the monsters of our nightmares. It was our duty to make right what we had done

"

—

Karlun Goldbeard II.
In this search the first and most prominent house was House Liolen of whom was located north of Karak Matron, and south of Corone Hold. Led by Jamten Liolen the house was already quite powerful in the region and they had a large force with which to expand themselves outwards. House Liolen expanded well in their region and they in turn begin asking for more and more equipment for their expansion to the point that they had to go to the Dwarf Hold of Corone which they were told about through a series of Dwarven scouts. This would be the site of the first betrayal the Dwarves of Karak Ankor would suffer when the Humans of Liolen decided that the power of Corone was too much for them to ignore and they decided to sack the Hold and take the land for themselves. They talked to the Dwarves of Corone and got them to agree to a massive supply run and said that they themselves would pick up the goods and when the Dwarves went out to meet with them the Dwarves were ambushed and killed to the last. With the Dwarves dead the humans put on their clothing and equipment and used these disguises to get inside the Dwarven defenses and as part of the humans infiltrated in this way the other part moved aggressively against the Dwarves who were shocked by this attack and put up little resistance. As the Dwarves begin to mount a defense they found their Thane slain and most of their commands killed as the infiltrating humans burned them from the inside. What few Dwarves managed to escape fled north to the small Dwarven port of Hekbrund where they boarded ships and fled westward towards Best where they would be safer.
House Aslan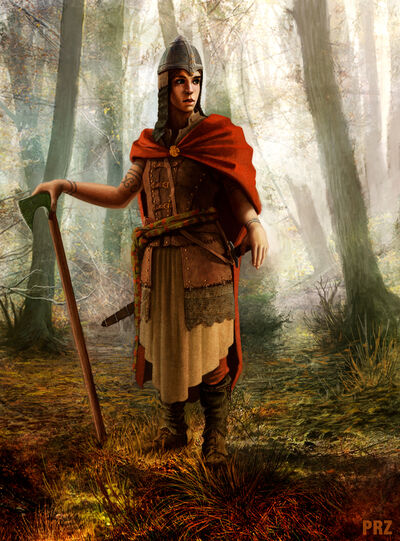 "

When we and the Elves were done fighting France was nothing but a ruin. A ruin that got filled in with the monsters of our nightmares. It was our duty to make right what we had done

"

—

Karlun Goldbeard II.
House Aslan controlled one of the few major towns of the human controlled region in Reims of which had nearly a fifty thousand people of which were all dominated by House Aslan. This alone meant that House Aslan was someone who was in great demand by the Dwarves and they were provided heavily with supplies and weapons which the Dwarves hoped would allow them to expand southward into the heart of the Trolloc controlled provinces. House Aslan would be noticed by Charlagamne when his scouts begin to expand into villages north of his territories and so he sent his oldest son on a dangerous mission to visit Reims in the hopes that his son could barter an agreement between the two growing nations. This trip would become famous as his son Pepin travelled with a few of his closest men through hundreds of miles of Trolloc dominated landscape and by the time they reached Reims there were only a handful of the numerous force that had left but he arrived to see the splender of Reims and knew that his father was right in sending him. He and his force were greeted on the doorsteps of the city by Marian Aslan the heir to House Aslan and a wise young man for his age. The two would discuss things and over the course of several weeks of talking became shockingly close to the point that Marian begin to listen to the words of Pepin when it came to the alliance he wanted between the two forces.
House Naeniss
House Naeniss was much in the same as House Aslan in that they too were a house that once the Dwarven scouts approached the region and asked for leaders they were all pushed towards the village controlled by House Naeniss. When they got close the forces of House Naeniss nearly attacked the Dwarves as they were extremely barbaric in comparison to much of the other tribes of the Franks that were nearby and the Dwarves quickly learned that House Naeniss was in fact Burgundian and the major Burgundian House in the region. House Naeniss attempted to expand but found their movement and attacks thwarted by a massive number of Trollocs in the region and thus they stalemated in their advance into the lands of the Trolloc. House Naeniss in this stalemate would be greeted by the second of Charlamagne's children in the form of Charlamagne III. or as he was called Charles the lesser as he was deemed by many to be the weakest of Charle's children, but during his time in the realm of Naeniss he would change this image completely. He would first arrive in Naeniss on the invite of Petter Naeniss the Lord of Naeniss and this had been after a series of offers has finally been accepted in order to facilitate the meeting. When he arrived he was laughed at by many in the higher rankings but his tenacity soon grew on Petter who took him with him when he led his force against a massive horde of Trollocs. During the battle Petter would lose two sons and his daughter would nearly die but she would be saved by the intervention of Chalie of whome after the battle was given to Petter's daughter as a reward and because she had fallen for him during this act. His marriage to Petria made him the heir to House Naeitriss a fact that didn't sit well with many in Naetriss but was perfect for House Eisenburg.
"It would be folly, I think, to write a word concerning Charles' birth and infancy, or even his boyhood, for nothing has ever been written on the subject, and there is no one alive now who can give information on it. Accordingly, I determined to pass that by as unknown, and to proceed at once to treat of his character, his deed, and such other facts of his life as are worth telling and setting forth, and shall first give an account of his deed at home and abroad, then of his character and pursuits, and lastly of his administration and death, omitting nothing worth knowing or necessary to know."
-Tanlian Eisenburg
Charlamagne would take the supplies and finances that had been given to him and use them to massively expand his personal army which he would then use to take control over the region around him to the point that he controlled a land and population similar to the other four houses. On top of this he would use his children to attempt to broker arrangements with the other leaders, of which was a plan that brought great rewards to his relationships in all regards except for with House Liolen of whome refused to even respond to his ravens. This became an even greater concern when news filtered to the humans through the Dwarves that the Kingdom of Liolen had sacked Corone and was brutally massacring entire villaged of humans as it expanded westward, and to make matters even worse they had ambushed and killed a force of the Kingdom of Aslan which was on gaurd in the rear of the lines. All of this was a huge distraction that could have been avoided as the Trollocs of the Orleans regions were attacking all along the human borders in an increasingly coordinated fashion that wasn't something anyone had seen them capable of before.
Vampires near Paris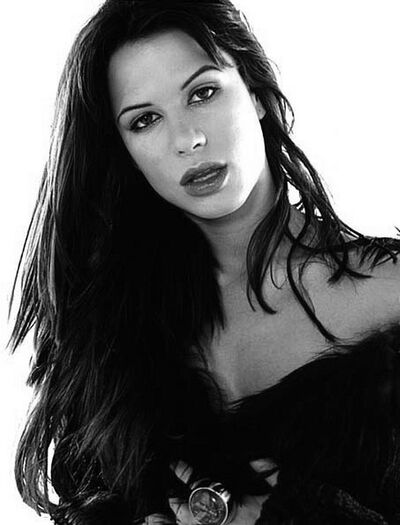 "

You were caught in the middle of this boy. You fought well here, and for that I honor you with a choice. Die here and now in the knowledge that you fought well and honored your family. Or. Live forever as a knight of my lord. Fight forever. Honor your family forever

"

—

Soren
It would be at this time as the Dwarves were sending out their forces that the Vampires of Weerhousen would become intertwined in the Frankish Crusade as the Dwarven involvmenet became discovered by elements of Chaos. These Chaos elements in the form of Flemeth, and Velevia Silivia would command their servents to move into the region of France in order to work against the forces of
Corruption of Lisiana Eisenburg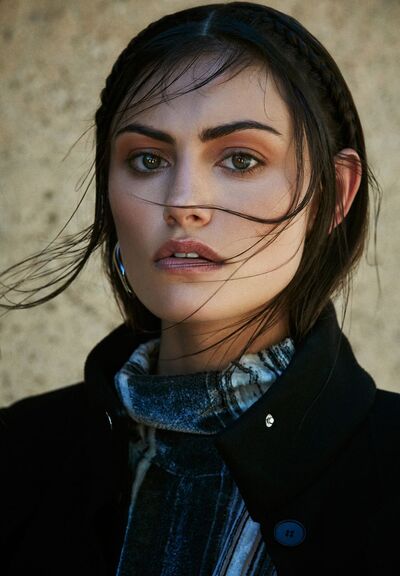 "

Nothing you do will ever change what they think of me father. You are the greatest man I know, and what you must do is far more important then losing everything protecting me from a truth we can no longer escape. Know that I love you father. Know that everything I have ever done has been to uplift this family. Know that in the place I go now I am in a far better place. I love you father. Long live House Eisenburg. Long live the Franks.

"

—

Lisiana Eisenburg
The Frankish Crusade was expanding and with the Trollocs continuing to lose ground Flemeth would intervene even further then just sending her daughters as foot soldiers, and in this increased role she sent the Dark Men to corupt the family that everyone believed would be responsible for the most damage against the Trollocs in the form of House Eisenburg. The major problem became that Odin had anticipated this and sent his daughters Helgi, and Durova Kirur in order to support Roswita of whom had been doing her best but would not be able to defend the inner family of House Eisenburg.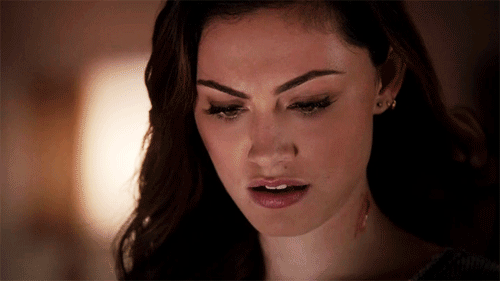 . Flemeth's agent in the form of Fuh-Theirin, and Elessar that she was in fact a witch who was using her powers to control the minds of the people in the region, and that this was the reason her House was gaining so much power. This sent shockwaves through the tribes of the region, and forced the House to go on the defensive against such attacks. But no matter what they did the rumors just got worse and worse until eventually their were people openely gossiping about her in her home town. There was now beggining to be talk about removing House Eisenburg and this was the final straw for Lisiana.
On the Hunt
Death of Heroes
You did good things in your life. Noone will ever remember what you did. Congratulations on spending your entire life fighting for gods who care so little about you that even now they wont intervene. Your lives were a complete waste.
"

I watched it all happen Morrigan, and I did nothing. You may say that we have no choice in what we do, but I say that there is always a choice. I'll find a way to avenge those two honorable people. I'll find a way to have a choice.

"

—

Lisiana
Lisiana would be only months into her new life as a "Daughter of Flemeth" when she begin to see less and less of Flemeth, as well as painfully for her less of the other "Daughters of Flemeth". As she waited the attention of the other daughters as well as Flemeth she became aware that the forces of Flemeth were required in Central Europe to combat a new threat that had arisen against them. Flemeth was at work inside the Korcani Wilds when Malekor contacted her and told her that a pair of very powerful Magi's were working there way through the secret network of spies that he had been building and that they needed to be stopped or they would eventually work their way to her and the Kocani Wilds. Malekor indicated that the two Magi had a rare ability to kill very powerful creatures using a long forgotten spell, and Flemeth was made painfully aware that this could very possibly include herself. The truth to this was that Methinsio Morgrave, and Inrillia Morgrave had been contacted by Odin of whom wanted to make a move against Flemeth and was prepared to use these two famous Numenorian Magi killers to get to her, and in order to assist them he had told the two of her location as well as teaching them a spell which he had crafted and would allow them to kill Flemeth. Also unknown to everyone outside of Methinsio, Inrillia, and Odin was the fact that the two had taught there young Magi son Khadgar Morgrave this spell and thus there would be three people who knew the spell which would allow the killing of a god of sorts. Flemeth immediately summoned all of her daughters including the newest in the form of Lisiana, and set hundred of her Korcani Visigoth forces under the command of the Dark Men to flow through the forest until they discovered the pair.  It was several months of work but eventually they were shocked to find the pair had already moved into the Great Croatian Forest and were clearly making their way towards the Korcani Wilds. Now knowing where they were she would send all of her Daughters to track the two Magi of whom were hunting down a spy in the large city of Galtrev, and while they all did this she ordered that Lisiana, and Ar-Erella Elessar go to the Magi's home and look for any traps.
"

I don't know why I watched him for as long as I did. I don't know why I fell in love with him in as short amount of time as I did. I don't understand any of it anymore then he probably does.

"

—

Lisiana
Arriving at the home she and Erella found several traps of which she watched Erella deactivate, but it was while Erella was at a distance from the cabin that she discovered a young man of whom was the spitting image of the two Magi of whom she had seen through Flemeth. Lisiana would trick Ar-Erella into returning to Flemeth, and at this point she felt an extremely strong pull towards the young man and reactivated several of the traps as well as placing wards around the cabin which would blind Erella to the location of the traps and the wards leaving Erella blind to the existence of the young man when she did discover the manipulation of Lisiana and returned to the cabin. Lisiana, and Erella would remain at the cabin awaiting further orders and during this time while Erella was unable to see anything she would watch the young man for weeks, and it was only when she felt the pull of Flemeth that she and Erella left the home and found Flemeth and the others. Erella would reveal that there were traps but as Flemeth had not asked Lisiana she would not reveal that she had re-activated them, and also because she wasn't asked about a son she didn't say anything about the boy, and thus she joined the Korcani forces as they surrounded the home of the family.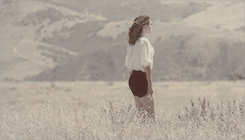 Following this Erella would comment to Flemeth that Lisiana was not loyal and had been basically useless during their time watching the house, but to the shock of Lisiana Flemeth ignored this instead in-sighting a fight between Lisiana and Erella in order to decide which of the two was right. Lisiana would fight Erella and despite the extremely long experiance of Erella it would be Lisiana that defeated her and thus Flemeth sent Erella back to the Korcani Wilds. The Korcani forces waited until the two had left for a brief walk in the forest, and when they did she entered before everyone else and found the young boy sleeping in the bed and knocked him unconscious before stuffing him in a crate. Despite her inner termoil she was unable to resist and was still in the cabin as the two Magi entered. As they entered their home laughing they found inside five of the daughters of Flemeth along with Flemeth herself. The two fought bravely for several minutes but Korcani Men crashed into the house as well and the two were completely overwhelmed and were both killed. Flemeth ordered Lisiana to remain behind while the rest returned home, and she was to make sure that the local villagers found their bodies and thus spread the news of their demise.
Saying Goodbye
"

I need you to remain calm. I know that you want to know where your parents are but we need to speak first. Calm down and I'll tell you everything you want to know.

"

—

Lisiana
Khadgar awoke in the crate hours after and when he did Lisiana was waiting at his bed and when he saw her he threatened her and demanded to know where his parents were but when she wouldn't tell him he forced her to flee. Khadgar waited inside the house torn with fear about what had happened to his parents, but when he saw the blood he forced himself up and outside where he was met by the sight of his fallen parents. When he first discovered their bodies nailed to posts outside the cabin with horrible cuts and torture showing all over their bodies he nearly broke, but managed to pull them down from the posts and cover their bodies with a bed sheet. As he laid by their bodies crying he was approached from behind by Lisiana who put her hand on his shoulder. She attempted to calm him down but he believed her responsible and they engaged in a fight. After exhausting all the knowledge he had trying to kill her she finally stunned him, and as he lay stunned and prepared to die, she approached him and simply laid beside him. She lay hugging Khadgar for hours until finally getting up and saying the following.
"

I'm sorry this happened to you. In a perfect word Flemeth would be dead, and your honorable parents would have come back to you, but trust me when I say that this world is not a kind or gentle world. Remember your parents well but do not spend your life wasting away trying to avenge them. She's too strong yet. If you wish to defeat her become the Magi that your parents believed you could be, and when that day comes search your heart for my location, and together you and I will avenge every life she's stolen from the world....I love you and I'm sorry.

"

—

Lisiana
When she was done talking she kissed him on the lips with everything she felt for him, and then disappeared into dust. She left behind nothing but a small pendent of which Khadgar threw into the forest, but after hours of just wandering around the destroyed ruins of his old life for reasons he didn't understand yet he went searching for the pendent and when he finally found it he put it into his pocket. Khadgar spent the next day still stunned, and as he did he thought of only what he had been told by Lisiana but on top of that he thought of the feel of her lips, and the touch of her skin.
Family Members
Relationships
Lisiana 
See Also : Lisiana
Community content is available under
CC-BY-SA
unless otherwise noted.