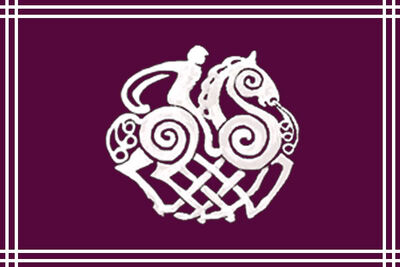 Archavon is a third generation titan created the child of the second generation titan Tyr, and his wife the second generation titan Tola and made a Minor God of the Mountains until his fathers rebellion left him a Minor God of Valhalla.
Archavon would be born at Archervon Hold and he would be named after the place that they had arrived at and during his youth at Archervon Hold he came to love the depths of the mountains and reading books on weapons and armor he begin crafting amazing suits of armor and weapons becoming known for his skill at this. Arcavon would be sent into Germania by his father Tyr during the attempt to form the Party of the pariah and doing this he would be drawn to the blank Visimar Boggison of whom he followed as he was already making his way north following Arthas but was forced to intervene when Visimar attempts to cross into Swedan at Fehmarn and is targeted by a Chaos Demon who are mobilizing in an attempt to stop the Party of the Pariah from forming. Now working with Visimar he takes him to a small Swedish farmstead where he tells Visimar this is the home of a group called the Cult of Astrid formed in worship to Astrid Skididottir a blank like Visimar and he can gain her loyalty and help in his quest moving north. After killing the demons holding Astrid Skididottir hostage it is Archavon who is forced to leave them as he is attracting the demons to Visimar and Astrid but directs them towards Archervon Hold where he will wait for them.
Characteristics
Personality
History
Early History
Archavon would be born at Archervon Hold and he would be named after the place that they had arrived at and during his youth at Archervon Hold he came to love the depths of the mountains and reading books on weapons and armor he begin crafting amazing suits of armor and weapons becoming known for his skill at this.
Archervon Hold
Main Article : Archervon Hold
Tyr during the years preceding the Great Migration was sent far to the north on the orders of his father and founded the Archervon Hold in Norway alongside the earliest of his children which would grow to become the Fire Giants. His arrival in Norway would become a beacon for the forces of Chaos who saw him and knew that he would be their greatest threat as they slowly moved their Andals into position to sack northern Europe.
Pre-Great Migration
In the years where the Andals were corrupted by the forces of Chaos Tyr was not aware that this massive of an assault was incoming and thus he simply went about following the path that his father had sent him to Norway with and protected the warp portals not truly intervening in the affairs of Norway, and Swedan.
Rise of the Sanguin Bloodline
Main Articles : Sanguin Bloodline, The Great Migration
A Son and Daughter
I never thought I would take a progeny. Never thought for one second that I would turn another person into this creature we are now. Looking at you and your sister so close to death I knew I had to save you. Even if by saving you I doomed you both.
"

I told her what she wanted to hear. It was the only way I was ever going to be able to leave the madness that set into the once honorable nobles of Lahmia.

"

—

Godrick
While the Vampire Court of Lahmia was staying in Greece planning their next moves it would be the anger that many felt over their defeat in Lahmia and being forced to live in a foreign land that would lead to much of the court including Angelica Neferata to start losing themselves in the blood lust they felt. As this violence escalated and Godrick and the other sensible Vampires of the Lahmia court saw no other options it would be Godrick that left the court in disgust for their behavior and traveled northward where he stayed for some time in Denmark. Living there for decades he was present as the flow of refugees started flowing in as a response to the Rise of the Andals and the exodus of the Vandal, and Goth people from Norway and Swedan. Seeing this and wanting to do something about what was going on he would travel into Swedan where following the flow of information in southern Swedan he eventually found his way into Northern Swedan where he would enter the court of the northern Vandal nation known as the Kingdom of Oland.
Fighting with the Vandals
Main Article : Fall of Oland
"

Northern Swedan during my time there was a patchwork of small kingdoms trying to resist individually an opponent who was unified behind their hatred of your people. Had your people fought together I suppose you may have resisted, but there were too many honorable men like your father leading nations in northern Swedan.

"

—

Godrick
Entering the Kingdom of Oland he would discover the truth behind the stories being told in southern Swedan as he discovered the lands were being assaulted by the forces of Chaos who had taken control of the Andals, and the Andal nation known as the Empire of Kvenland. In this position he would enter the court of Oland where he became a powerful adviser to King Ulfrik Oland of whom he was honest with about being a Vampire and in this manner Ulfrik would begin to reveal the truth behind the situation with Kvenland. Describing to Godrick how months priot to Godrick's arrival the Andals of Kvenland had sent priests to his city trying to convert them to the worship of Chaos Gods and when he rejected this the Andals begin to be openly hostile. Wanting to resist the forces of Chaos due to his memory of Nagash, and everything evil in his life having been caused by the Chaos worshiping Nagash he would swear himself to the service of Ulfrik. Growing to trust Godrick it would be Ulfrik that would give command of a small group of Oland knights and using these forces Godrick would deliver several victories which led to his promotion by Ulfrik to the command of a significant portion of the Oland army to Godrick of whom fought with immense skill against the Andals delivering them two major defeats during his command.
"

Sometimes I look at you and I see a glimpse of your father. Your father was the bravest man I've ever met. You could be his son if you just reached out your hand and took what he left for you.

"

—

Godrick
Following a third defeat of the Andals by the army of Godrick the leader of the Andals in the form of Jannok would travel to the front with two of her children in the form of Dannok, and Valenia at the head of a massive army nearly two hundred thousand strong. The Vandal forces were no more then thirty thousand and exhausted from the constant fighting there moral was destroyed by the coming of this massive army, but Godrick was able to maintain some semblance of order during this time keeping the front from completely collapsing. Following the arrival of this massive army three of the petty kingdoms south of Oland would send forces northward now seeing the threat to themselves augmenting the forces of Oland to nearly sixty thousand but their numbers were still nothing compared to the numbers of the Andals. Jannok would split her forces into two attacking Oland from two opposite sides of the country forcing Godrick to split his army into two with himself leading the smaller army of twenty thousand and King Ulfrik leading the larger army against Dannok.
A Son
Eric Oland would be within the capital of Oland when his father suffered a devastating defeat against the forces of the Andals in the north and with the Oland army crushed and no longer able to defend the capital the Andals overran the defenses sacking the city and the palace where Eric had lived his entire life. Despite finally fighting against the Andals leading the towns defense during its final hour he would be defeated by the overwhelming numbers of Andals and lay mortally wounded beside his murdered sister and mother, and it was in this position where he was discovered by Godrick of whom had promised Eric's father he woulds save his son, and did this by turning the mortally wounded Eric into a Vampire.
Hearts and Minds
While her family was gone Rowena was the regent of the Andals and she would become the target of both sides of the Titan conflict when Odin sent his daughter Siggi and on his command she would travel into the lands of the Andals where she would become the voice of reason for the "Daughter of Flemeth" Jannok's daughter Rowena of whom was also being targeted by a Chaos agent, but Siggi would win in this battle allowing Rowena to remain uncorrected. With Rowena uncorupted she would spend the time as regent silently sending resources and support to the Kingdom of
The End of Jannok
"

Tell me Siggi. I wish to help you. Just let me know what me and...just let me know what me and Eric may do to help you stop these monsters...They destroyed everything here, and they will only continue to spread southward unless we stop them here...Failing to stop them I would still atleast like to bloody there noses.

"

—

Godrick
Following the destruction of the Vandal Kingdom of Oland the lands of Swedan were basically open to the Invasion of the Andals, but for Jannok her role in the killings was too much and she was emotionally devastated by what she had caused including most painful of all being the complete moral loss of her son, and the increasingly declining morality of her daughter Valenia while they had been fighting. Returning to the capital of the Andals following the defeat of the Kingdom of Oland it was Jannok that would come to speak to her daughter Rowena of whom she sensed still retained her morality, and together after this discsussion it was Rowena that introduced her mother to Siggi. begin making plans to change the Andals back to their non-Chaos leaning religions. Supported by her two daughters Jannok would believe she had secretly put this plan in place, but shortly before it was to move forward she would be confronted in the Palace grounds of her kingdom by Flemeth and her son, and following a battle between the group it would Flemeth that took Jannok away leaving Dannok in command of the Andals, while Valenia, and Rowena would flee southward
Last Stand of Upsal
Main Article : Fall of Upsal
"

My son if we are not out here trying our best to make this world better...If were not...then we might as well go take our necklace off and stand in the light.

"

—

Godrick
The Kingdom of Upsal had been one of the three petty kingdoms which has sent aid to Oland during the invasion of the forces of the Andals, and thus the people of Upsal were aware of the consequences of the defeat of Oland, and in this way many in Upsal had begun fleeing southward including the Upsal royal family and most of the nobility leaving the army severly depleted, and thus allowing the Andals to move basically wherever they chose. The capital of the Kigndom of Upsal was the town of Upsal and it was here where Eric, and Godrick arrived and arriving there they discovered the town was preparing to fight in what amounted to a terrible last stand as they were horribly outnumbered by the coming Andals but Prince Leopold Dorginvin was unwilling to abandon the capital.
A Daughter
"

My son if we are not out here trying our best to make this world better...If were not...then we might as well go take our necklace off and stand in the light.

"

—

Godrick
Travelling southward following the meeting with Jannok it was Eric, and Godrick that would come upon the village of Nora Vonhesha and staying there for the night before making there way the final way to the capital of the larger southern petty Kingdom of Tonsul. Staying the night he and Eric would be within the village when it was assaulted by a vanguard force from the forces of the Andals of whom were still busy ransacking Oland but small groups were not moving southward. Filled with hatred over the deaths of his family Eric would refuse to retreat and Godrick was unwilling to leave him so the two would remain and fight alongside the Vandal defenders which led to them destroying the Andal force but following the battle Nora would be found dying and Godrick would take pity on her turning her into vampire and taking her with himself and Eric following this going southward.
Denmark Civil War
Main Article : Denmark Civil War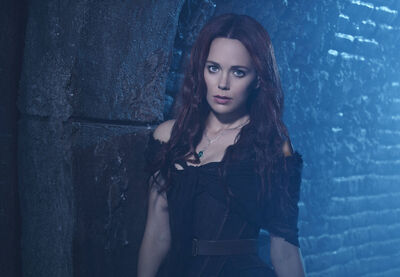 "

They talk about the disorganization of the Great Migration, but what I remember was the peace of it. My father led Denmark in assisting the Vandals in moving south, and for years the retreat went without question. Only my failure changed it to Chaos.

"

—

Isabel Glusburg
As the non-Chaos aligned Germans begin fleeing Norway, and Swedan the main route of their escape outside of those who could find boats was through Denmark where the Imperium of Germania put in place a directive that the province of Denmark was to assist in their retreat and assist in them moving south where the goal was to overwhelm Central Europe with large amounts of Germans. This flow of Germans southward would continue for some time unopposed as thousands upon thousands of Germans escaped the Chaos Proselytism and made their way through Denmark, but the flow would grind to a halt when Flemeth entered the region of Denmark and targeted House Glusburg the most powerful of the merchant families of Copenhagen for corruption. Entering Copenhagen Flemeth would find little moral problems with the family especially its lord in the form of Alf Glusburg of whom was a fanatic when it came to resisting Chaos and was closely supported by several Sigmar Priests of whom kept Flemeth from ever really being able to get close to Alf. Unable to corrupt the leadership of House Glusburg she prepared to move on when the return of Isabel Glusburg, and her brother Theis Glusburg led to Flemeth taking another road when she was able to get close to the two siblings. Playing on their weakenesses she would fully corrupt both of them leading to their secret "'suicides" of which following this Isabel became a "Daughter of Flemeth" while Theis became one of the Dark Men.
"

I didn't know what she was. I made a mistake, and now look at the price we have all paid for my mistakes.

"

—

Isabel Glusburg
Using Theis, and Isabel Flemeth was able to have them murder their father and without his presence she was able to have her agents commit atrocities throughout Copenhagen specifically targeting the Church of Sigmar of whom were devestated by these attacks. Now in control of Copenhagen Flemeth would begin charging massive fees to the Vandals to slow their progress, and when this didn't fully work she had Isabel deploy the forces of her family into south-western Swedan where they pushed back the retreating Germans. This was against the commands of the Emperor of whom at the time was Mandred Gausser and was much the same as Alf Glusburg in that he was a fanatical believer in Sigmar and for this reason when Mandred discovered what was happening in Denmark he hosted a Great Blot of the Imperium of Germania and despite agents of Flemeth going to the Blot they were unable to stop Mandred of whom instigated the Denmark Civil War. Leading a massive army of Sigmar fanatics and the state forces of Bavaria, Hannover, Prussia, and the Lowlands he would invade Denmark gaining the support of most of the population and putting Copenhagen under siege.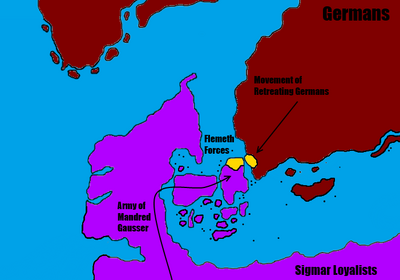 As Copenhagen remained under siege it was the forces of Odin who came to the city and led by Tyr and his lovers Tola, and Signy they would hunt for Flemeth who realizing they had arrived begin to plan for her retreat out of the city. Before Flemeth was able to flee it was Tyr who found Isabel and alongside Tola and Signy was able to defeat her in combat and before Flemeth could arrive with her forces to try and help Isabel it was Tyr who was able to remove some of the corruption on Isabel. Following this Tyr and his wives would leave the city and move to the army of Mandred Gausser planning to assist him in finishing the siege, but they left behind a changed Isabel who with a shred of free will would realize the plans of Flemeth were going to leave her family destroyed and would go to her youngest brother Christian Glusburg who was just a baby and take him north of Copenhagen where she used Magi to construct a hidden vault known as the Vault of Glusburg for him to stay in and then placing her brother in a Magi coma she returned to Copenhagen. Flemeth would flee the city with Isabel, but left Theis behind of whom tried defending the city but at this time the work of Godrik, and his children could not be resisted and they were able to rally the remaining Priests of Sigmar to their side, and confronted Theis in the Palace of Copenhagen where a large fight broke out. Theis fought valiently but was overwhelmed by the Vampire/Sigmar force and killed during the fighting, and as he was killed by Sigmar Priests this would be his permenent death. Following the death of Theis the Flemeth loyalists were a completely broken force and the before Mandred even reached the army of Flemeth in Swedan which was blocking the Germans the army had disbanded with its commanders either retreating northward to the Andals or been killed by the army that was never really interested in fighting in Swedan. Mandred would during this moment begin the construction of the Great Copenhagen Bridge of which was constructed with the abiltity to be raised and lowered through a series of flooding levies, and this work allowed for the greater fortification of the land route between Swedan, and Denmark, but also allowed for a much easier crossing for the Germans of whom Mandred would work extensively with making sure they moved into Central Europe south of the Imperium just as he desired.
First Archervon Warp Invasion
Main Article : First Archervon Warp Invasion
Tyr would be forced to defend Archervon Hold against an onslaught of demons attacking it from the Warp Portal during an event known as the First Archervon Warp Invasion and during this conflict he was forced to deactivate one of the portals after it became clear that they could not hold out against the endless armies of demons flowing through.
Second Archervon Warp Invasion
Main Article : Second Archervon Warp Invasion
Tyr would be betrayed from within by his grandson Gyrd of whom became corupted by Chaos while fighting in Norway and returned to Archervon and reactivated the Warp Portal to the fade initiating the Second Archervon Warp Invasion, and during the fighting they were able to once again close the warp portal but Gyrd escaped through it before it closed.
Vengeance of the Survivors
Main Article : The Burned Flower Campaign
The Burned Flower Campaign
You ruined our lives. Did you not think we would come for our vengeance?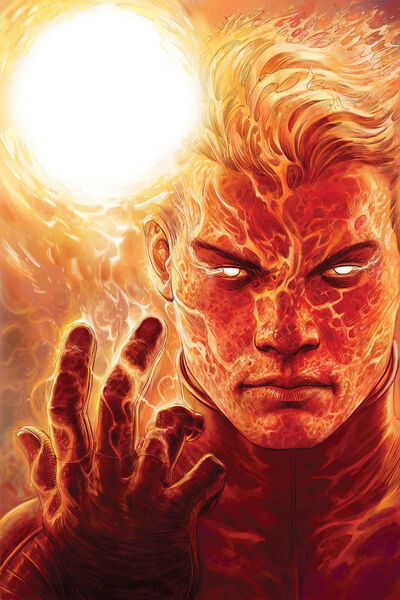 "

I sent my children to find you. Then I used your gifts to bring you here.

"

—

Tyr
Tyr would discover that Arthas Menathil was coming for the sword Frostmourne and realizing that if he got the sword he could become too powerful to stop he traveled to the Dutchy of Narke where he met with Ostgar Atlisdottir of whom he attempted to convinse to resist Arthas menathil when he did arrive but found to his horror that Ostgar was both extremely intelligent and also a sexual monster who held a harram of women as basically sexual slaves. With the change of resisting Arthas at Narke gone he traveled to the Dutchy of Messlingen where he met with Duke Beiner Hrutsson and was able to convinse the Duke to resist Arthas Menathil and thus protect the Vault that was within the Dutchy of Messlingen. Tyr would finally travel to the Dutchy of Daggson where he met with Duke Arnfinn Dagsson who he was also able to convince to resist Arthas menathil when he eventually made it into the area and following this he returned to Archervon Hold where he met with his sons in order to try and put together a plan to get into the Vault of Medizin. After long discussion they decided on putting into action a plot bringing a group of Magi Blanks from across Germania to Swedan where he planned to use the blanks to get inside the Vault of Medizin before Arthas could. The Vault of Medizin had been co created by Tyr generations previous and thus he knew it was defended by a clan of Dwarves who assisted by Magi resistance Stone Giants was meant to be unable to be defeated by Titans, or Demons and thus begin his plan to bring in the one thing the vault could not defend against in the form of Blanks.
Tyr would send several of his children to the lands of Germania where they were able to find many blanks using Pendants of Pariah, and using the criteria of working against Arthas they narrowed this down to eight blanks who were effected very negatively by the actions of Arthas Menathil's invasion of Germania.
Journey of Visimar
Main Article : Killing of Cenuz Clawkeeper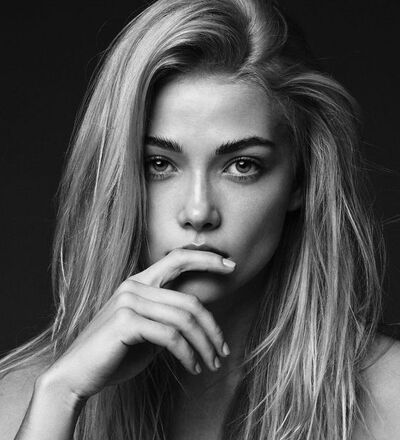 "

There is a monster in that cave Visimar. It prays on the weak, and we can stop it here and now. Will you help us?

"

—

Mathilde Sperber
It was Visimar Boggison that would in his vengeance towards Arthas and with nothing left at home following the Hannover Civil War travel northward in his own quest to destroy Arthas for destroying everything he had ever known and loved. Visimar travels down the road resisting the pull to reenter the fade and instead stops at a small village where he wants to pray at a Sigmar Temple and arriving at the village he is noticed immediately as he is heavily armed and before he is even able to get off his horse he is approached by several villagers who ask him whether he was sent by Lord Liebhard Kruspe who is the Magnate of the area, but Visimar tells that he is not. Speaking with the villagers stops when the priest of the temple comes outside and sends the villagers away, and then quickly takes Visimar inside the temple where he finds a group of warrior priests inside and also several female warriors he recognizes as priestess of Shallya. Trying to find out what is happening he is told by Priest Sieger Keilberth, Witch Hunter Dietger Bodeker, and Priestess of Shallya Mathilde Sperber that they are here to battle a monster that has made its home within the forests surrounding the village and killed several villagers. He learns that previous to their arrival they have learned that Lord Liebhard had entered the cave and against the advise of his men took them inside and tried to kill the creature but was killed and his men abandoned him returning to Castle Kruspe to alert Liebhard's son of his fathers death. Seeing his armor and the priestess senses a strange power from him they ask him to help them and he agrees believing this a deed he cannot ignore, and with the plan to attack the monster during the night before it can attack the village again he takes up their offer of sleep and goes to sleep resting before the fight to come.
"

What is real? What is a dream?

"

—

Visimar Boggison
Woken hours later when darkness has come he follows with the group as they make their way to the cave, and reaching the entrance they enter the cave system where they find it is far more expansive then they had been told by the villagers. Hearing noises coming from different areas in the cave the group spreads out with Visimar going with Mathilde, and Dietger alongside the one of the sigmarite warrior priests and as they travel down the cave they come to a large opening where they find the remnants of a ritual spot, which is littered with dead animals. As they search the ritual site they discover the body of Liebhard Kruspe and he has horrible claw marks all over his body and his legs apear to have been eaten, but before they can do anything they hear screaming and going towards the screaming they find one of the warrior priests dead with his head having been ripped from his body. More screaming brings them to another tunnel in the cave where they find the remaining two sigmarite warrior priests dead but find a badly wounded Sieger Keilberth who tells them that the creature was a wolf who walked on two feet but ran away when Sieger begin preaching of Sigmar. Following the trail of blood they reach a large cavern where they see the creature up on a ledge, and the group is almost killed by the entrance collapsing due to the creature destroying a pillar, but Visimar pushes Mathilde out of the cavern leaving him alone in the cavern.
Confronting the creature as it gets close he feels himself enter the dreamworld and the creature begins screaming and his wolf form disapears leaving him just a naked man, but despite attempting to communicate with the man he just continues screaming and eventually cuts begin forming all over his body and he bleeds out. Looking around him Visimar sees Mathilde, Dietger and the two Shallya Priests enter the cavern from a different entrance but they walk right past him and check the broken form of the creature on the ground. Realizing they cannot see him he watches as a second version of the man who had just died appears above the dead body, and realizes he is in some sort of heaven and wonders whether he is dead, but then he feels himself pulled back into the non-dream world which scares the group as he appears to them from seemingly no where. Before the group can discuss anything about what happened its the benefactor of Cenuz who arrives in the form of Dishlaash and enraged at the death of his agent it is Dishlaash who kills one of the Shallya Priests and then attempts to kill Mathilde but is resisted by the rest of the group including Visimar who engages the arrogant Dishlaash and with the entire group channeling worship in Sigmar Dishlaash becomes unhinged and is struck down by Mathilde. As the man dies it is Visimar that hears whispers in his mind telling him to dream, and without truly understanding what he is doing he enters the dream world where he finds the ghost of the wolf creature and the second man standing there talking. The two realize he is there but Otwin begins screaming in horror at him describing Visimar as a hole in the world, while the other man appears unafraid. Visimar once again hears whispers and the whispers tell him how to use his powers which he does and to the shock of Dishlaash he erases the two using his pariah powers, but as Dishlaash dies he lets out a scream for his father to help him thus summoning Ragoth.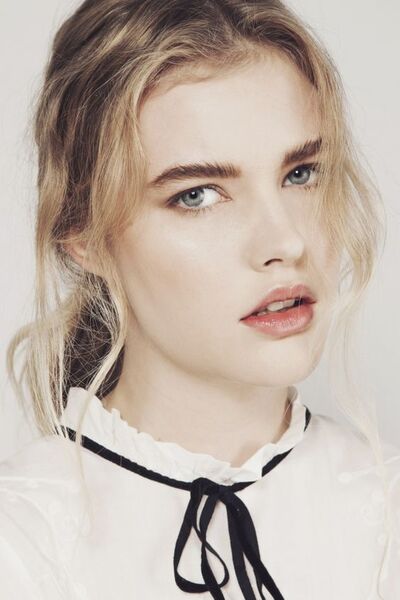 "

Your dreams were never dreams Visimar.

"

—

Archavon
Since remembering the death of Liam Odrell in his dream world it was Visimar who was consistently no longer able to control his dreaming and he found himself entering the fade and dreaming in the fade even while awake and it was while riding northward that Visimar was startled from his daydreaming by the sight of several armed horsemen in front of him. Visimar who has been startled from his daydreaming by the armed horsemen in front of him, and after brief conversation the men force him to pay them money to pass, and not wanting violence he pays them but unfortunately they see his purse of gold and try to get more money from him. After telling them what he is doing they laugh at his stupidity in trying to to kill Arthas and enraged by this he kills the leader instigating a fight from them and while he kills all the bandits during the fighting he takes a bad sword wound and falls unconscious in the middle of the road. Visimar would wake to find himself in a bed and hears a women singing quietly while she cradles a baby. Attempting to rise he finds himself tied to the bed, and grunting the women notices him, and quietly puts the baby in a bed before grabbing something from a table and coming over to him and whispering sleep before covering his mouth and nose causing him to sleep from the substance. Visimar once again waking and this time he does not hear the singing of the women instead is met by the stare of a heavily armored man of whom he engages in conversation discover the man is a hedge knight for a Bavarian lord and that he and his wife had found him on the road dying and had saved him but were unwilling to release him from his bonds due to the violence in the area as of late.
Skirmish at Onemsson Estate
Main Article : Skirmish at Onemsson Estate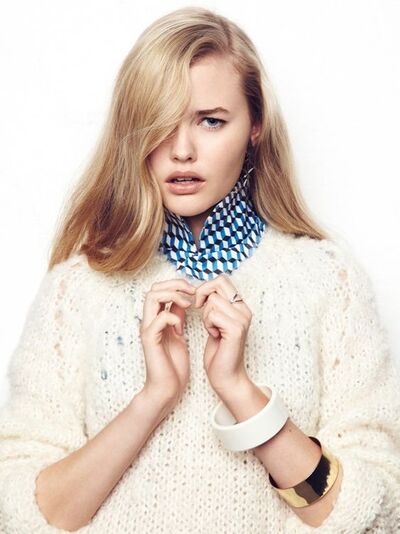 "

You have something beautiful here Adelheld. Promise me that you will cherish it everyday.

"

—

Visimar Boggison
Visimar continues to attempt to recover under the watchful guard of the man who has revealed himself as Starolf Onemsson and his wife Adelheid Onemsson and it is while recovering that he gets to know the two better, and they form a friendship over the days that follow but are still unwilling to let him go considering the state they found him in. After several days Visimar is able to get himself loose during the night but continues to rest in the bed and does not say anything as he rests for the entire next day. During Visimar's time at the Enemsson Estate it was Archavon that was still watching over Visimar but his proximity brought in Chaos influence who watched Archavon watching the family and the demon titan Ragoth would corrupt a local bandit and had the bandit gather a group to attack the estate. Waking up in the morning he is woken to the sounds of yelling as he finds the women on the ground with a man attacking her while the husband is wrestling with another man, and a third man enters the room making his way towards the children room. Having nearly fully recovered from his wounds he gets up and using the knife he had hidden in his bed he stabs the man attacking the wife through the neck before stabbing the man wrestling the husband, and then getting him to his feet before the two together kill the third man who attempted to get into the children's room. As the sounds of screaming from within alert the final man of the bandit group the final bandit launches a torch at the house igniting it in flames, but together Visimar, the husband and wife are able to get the children out of the house, and leaving the burning home Visimar engages the final man in a duel killing him as well. Visimar after this rushes to try and put out the fire, but is confused when the family does nothing to help, and after realizing he cannot stop the fire he turns back and sees the family laughing at him.
"

You were like a hole in the world. No matter what I tried to do I could not escape the pull of walking into that hole.

"

—

Adelheid Onemsson
Getting mad that they are laughing at him he understands when the women whistles and bird flies to her shoulder and after its arrival she begins chanting but at her chanting she begins crying out in pain. As she chants Visimar feels himself become something different and it becomes just himself and Adelheld in the clearing, and trying to understand what is happening they are joined in the clearing by another in the form of a man who calls himself Archavon and the man explains what Visimar is. After recovering she looks to Visimar and tells him that when she begin trying to use her Magi Visimar became like a dark hole that tried to suck her in and then she was sucked into that that dark version of reality where Archavon was waiting for them. Having discovered the location of her brother Adelheld plans to travel south and find her brother and Visimar is torn between going with them and getting his vengeance but the anger is too strong and he tearfully says goodbye to the family who has saved his life, but agrees that when he gets his vengeance he will find them again.
Finding Isabella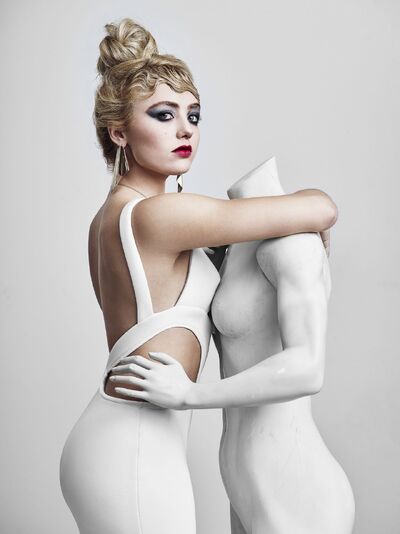 "

Go to the north of Denmark. In the town of Aalheld you will find a girl who has every reason to want to help you in your journey.

"

—

Archavon
Isabella Rasmussen had become hateful towards Arthas following her role in his escape from Denmark when she had used her Pariah gene to enter the Fade and pull Arthas in as well and believing her power was more then his she was tricked by Arthas into believing that his goals were true and thus she convinced her father to work for the escape of Arthas. Following this Arthas had in an act of malice returned to Denmark in the Fade through the help of Elu-Kael Thuzad and had taunted Isabella that his goals were violent in nature and that he would return to Denmark and kill her and everyone she loved as punishment for her stupidity and after she was beaten horribly when she tried to fight him she fled the fade returning to Denmark. Having experienced this and realizing she had caused something horrible through her actions she became obsessed with getting revenge on Arthas and it was in this obsession that she formed the Knights of Isabella of whom were sworn to her and of whom she had formed for her eventual goal of attacking and killing Arthas. Isabella Rasmussen would be drawn out of Aalheld and her family by the call of a nearbye Pariah in the form of Visimar Boggison of whom was able to convince Isabella to meet with him, and during this meeting she came to agree that she had to join him to stop Arthas. Leaving her husband in the night it was Isabella Rasmussen who followed the words of Visimar Boggison she would flee Aalheld and join with the force of Visimar as they made there way into Swedan to deal with Arthas and following Visimar she learned more about the true depths of her powers and what her potential could be.
Finding Astrid
Main Article : Rescue of Astrid
"

Astrid Skididottir is a blank like you and Isabella. She grew up knowing nothing but hatred from her family and she had built herself a life in this place. All that changed when demons tricked her into doing their bidding. Kill the demons and we get Astrid and her cult.

"

—

Archavon
With Archavon now working with Visimar he takes him and his expanding group to the outskirts of a small Swedish village inside the Dutchy of Vastervik where he tells Visimar this is the home of a group called the Cult of Astrid formed in worship to Astrid Skididottir a blank like Visimar and he can gain her loyalty and help in his quest moving north. Going into the village Visimar discovers that the villagers do in fact worship Astrid and have become driven to Chaos by a recent change in their lady Astrid and realizing that this is what the demons have been doing they are able to trick the cultists into giving away the location of the lady who is located in a ruined tower south of the village. After killing the demons holding Astrid Skididottir hostage it is Archavon who is forced to leave them as he is attracting the demons to Visimar and Astrid but directs them towards Archervon Hold where he will wait for them. Instead of going directly to Archervon Hold it is Visimar who agrees with Astrid that they can do more good while they are here by confronting her brother who is a major booster of Chaos in the area and by destroying him they can weaken the hold of chaos in the area. Having been released from her imprisonment she returned to her cult and alongside Visimar she and the group now joined by the Cultists returned to Vastervik where they confronted her brother Kodran at the Duel at Vastervik.
Journey of Janus
Janus would listen to the words of his sister Aristea of whom he was all but a fanatical supporter of at this point and followed her as she raised an army to follow after Arthas Menathil, and journeying with her they traveled north east and sail from Western Prussia and then enter Swedan and bring the fight to Arthas.
Leaving Gotska
Torovon would be sent by his father to locate a Pariah who was located at the island of Gotska having just recently invaded the island and took it from the control of the previous Chaos aligned forces, and meeting with the leadership of the now Germania controlled island he found Janus Frandsen the Pariah was the most trusted commander of the islands leader Aristea Frandsen.
Journey of Galindus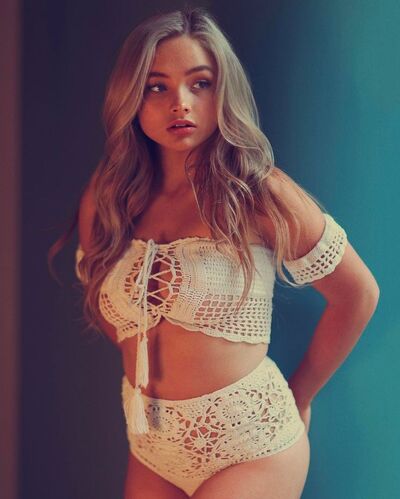 "

Your father took responsibility for his actions. He fought very hard for what he believed in. And I will not stop you from doing the same thing.

"

—

Natalie Vapnisson
Emalon would be sent into Germania in order to gain the service of blanks for the use of his father in forming the Party of the Pariah and Emalon was drawn towards a pariah in the province of Wissenland named Mads Busk. Mads would be approached by Emalon while he was living in his forest exile and Emalon was able to bring Mads to the idea of getting revenge on Arthas by revealing to him that Mads sister had perished during Arthas's assault northward, and with Mads agreeing he would show Mads the powers of his Pariah gene spending several weeks with him in the forests. Finishing his training it was Emalon who sent him north to wait for him in northern Slovakia while he went to meet with a noble in Slovakia named Galindus Vapnisson, of whom was the next Pariah he was trying to recruit. Following the birth of their son Volham Vapnisson II. Galindus's pariah inspired nightmares would become worse and alongside this he was visited by Emalon a child of Tyr who begin to whisper to Galindus to end his fathers prison of an existence and while at first he was able to use his abilities to stop Emalon from truly reaching him in the fade Emalon was too powerful and pushed past Galindus defenses and the two spoke inside the fade where Emalon did not reveal the truth of what was happening to him but was able to convince him that he needed to go north. Having been convinced and despite growing into love with Natalie he would leave her as regent of Kosice and travel northward with a troop of his men to find and give his father peace. As he traveled north it was Mads Busk who met him on the road and after discovering who he was he was shocked as Mads was believed dead years previous but as he questioned whether Mads was lying the two met in the Fade and realizing that the two shared the same abilities he would come to trust mads and agreed to let mads come with him.
Entering Hammarstrand
Galindus Vapnisson would enter the city of Hammarstrand where he infiltrated the city alongside his companions through the caverns and while traveling in the caverns he was seen by Ludwina of whom seeing him in his white armor became entranced by him following him after he became lost from his companions and she would be there when he was discovered by the House Atlisdottir palace guards and her words kept him from being imprisoned after she lied about why he was there. Following Ludwina conspiring with Galindus the two would arrange a complicated escape plan for Ludwina and several people who Ludwina had as friends, and also during this time of planning and conspiring they would begin to work on Galindus's goal of ending his father of whom was present within the walls of Hammarstrand. Assaulting the Vault
Assaulting the Vault
Family Members
Relationships
Community content is available under
CC-BY-SA
unless otherwise noted.