Jurassic World: Dominion Dominates Fandom Wikis - The Loop
Play Sound
Previous Conflict
Placeholder
Battle of Berne


Location
Berne
Start of Conflict
5121
End of Conflict
5122
Result
Lucernian Victory

Death of True Sons Leadership
End of the Second Lucerne Civil War

Combatants
Kingdom Of Lucerne

Allies

True Sons of Lucerne

Allies

Commanders
Kingdom of Lucerne
True Sons of Lucerne
† = Killed in action
(†) = Missing
  = Captured
  = Fled the Field
Strength
Kingdom of Lucerne
True Sons of Lucerne
Casualties
Light
Heavy
The Battle of Berne was a major battle fought between the Kingdom of Lucerne and the True Sons of Lucerne over the city of Berne during the Second Lucerne Civil War.
The Battle of Berne would effectively end the Second Lucerne Civil War as nearly the entire leadership of the True Sons of Lucerne were inside Berne when the city fell and were either imprisoned, executed, killed, or forgiven leaving the True Sons eliminated as a political order.
Background
Prelude
The War
Aftermath
The Battle of Berne was the climactic final battle of the Civil War in Lucerne, and was the eclipsing moment as well of the End of Darkness story. The Battle of Berne would last for several months as the besieging army of Lucerne could not enter the massive fortress, and it was only after Ezio Ederiz let them in that they were able to enter the fortress from within of which led to the capture of the city. The Battle of Berne became known for the significant number of main characters that were killed including POV Characters in Amber Heard, and Sean Lovie of which the death of Amber Heard would devestate all who knew of her.
Prelude
Civil War
Main Article : Lucerne Civil War
With the valley clear of Bill, and Sean Lovie Andrew went about attempting to gain control by eliminating those that were loyal to his father, but most of all he declared war on his father's supporters and very soon after doing this he came to understand that Sean Lovie had taken control of the city of Berne which he didn't even know existed. With this knowledge Andrew rallied the Order of the Red Dragon and sent a large force to besiege Berne. When his forces arrived there he they saw that Berne was a death trap, and that while they could feasably attack the city the casualties would be horendous and on top of that they might not even sucede. Knowing this Andrew ordered them to dig in, and make sure no assistence came from land. With the front door shut Andrew went about his plan to take control of Berne. Andrew devised a plan where they would complete the underway in its route to Berne and thus they would break in behind the defences and take the city from within. This unfortunatly would take some time, and so he needed to block the front of Berne without having his army sitting there for the four years the underway would take to complete.
Quel'Thalas
Main Article : Kingdom of Quel'Thalas
In order to do this Andrew sent emmisarries to meet with the Kingdom of Quel'Thalas whose forest extended to the bounderies of Berne and thus would be able to block them in if they so chose to do. When his emmisaries arrived they found that Quel'Thalas was willing to do this in return for an alliance with them which Andrew was quick to give them. So with the front door closed his forces returned to Lucerne while a small contingent remained along with a larger force of the Elves of Quel'Thalas.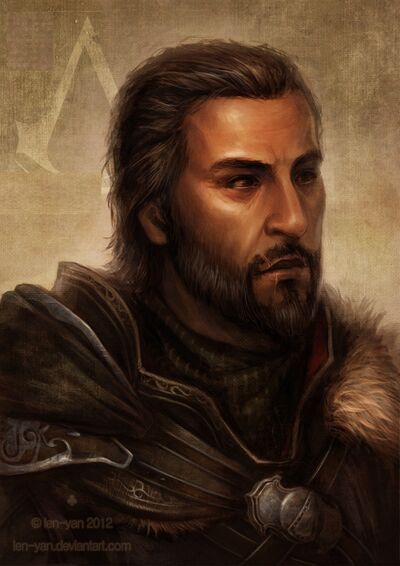 Ezio Ederiz
See Also : Ezio Ederiz
"There were two option when it came to Ezio Ederiz. Option one was that he was a trap. Sean had sent him to make us believe him and we would be caught in a trap of his making. Option two was that he was telling the truth. If this was correct then we couldn't just ignore him, but the real question was how would we ever know until it was too late to turn back."
-William Lovie III.
Ezio enclosed in the message the entirety that he knew about the defences of Berne, and a message that the city was ready to be joined with William. He had hoped that if he gave as much information that Andrew would still attack even if he didn't believe Ezio, but he also understood the distinct possiblity that William wouldn't believe him and would just continue to siege the city. Ezio waited at the tower for some time alongside the rebels that he had gained control of, and waited patiently for a response. He got his anwser when a Lucernian messenger approached the tower, and sent a letter up to Ezio. In the letter Andrew told Ezio that he needed to come down from the tower so that they could discuss this, and that no harm would come to him if he did this. For all Ezio knew Andrew was his fathers son and thus suffering from the same madness as his brother, but he knew he had to do something so he trusted the devil he didn't know over the mad man that he did. Ezio gave command of the tower over to his top man in the form of Martin Arryn of whom had snuck his way into the tower and convinsed the men to join the rebellion.
"I felt fear being pulled alongside those golden armored men. This whole thing just reminded me why I didn't get personally involved in these political matters. As I regretted my decision to put myself in this kind of danger I remembered the brave look in Amber's eyes as she surrendered herself to save her child. If she could have that kind of strength then I could, and would do everything in my power to save her."
-Ezio Ederiz
When Ezio got to the bottom of the tower he was grabbed by some five men all clad in golden armor, and these men escorted him to the Lucernians camp. One of the men idetified himself as James Junnsworth and told Ezio that if he planned to harm the king he would be doing it over all of their bodies. When he arrived at the camp he immediatly knew which one Andrew was when he saw the golden haired boy walking up to him in his magnificant armor. Restrained by the men around him he saw how little he was trusted by the arranged forces, but he wasn't bitter as he could understand their fear. He spoke as best he could and told Andrew of what was happening inside the fortress, and that every day they delayed the citizens inside were being killed in ever increasing numbers. As the conversation continued Ezio accompanied Andrew inside his tent with Jasper and then spoke openly of the murder of Allison, the rapes, and for Andrew the most horrifying news that Amber Heard was captured and now held in a cage beside Sean's throne.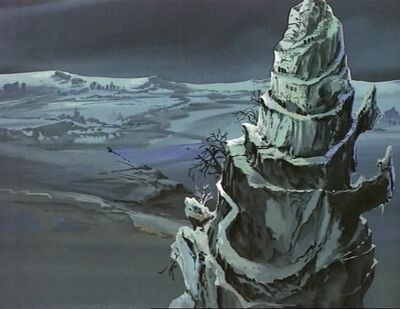 Infiltrating the tower
"For whatever it was worth I believed him. I looked in his eyes and it told me that he was being truthful. In this world you really have to trust your gut, and my gut was telling me to go all in on this."
-William Lovie III.
With Ezio done telling him what was happening William told him he needed some time to think and that while he trusted him, he needed to plan on the best way forward. Ezio told him that he had control of the first tower, and thus he could get some of Andrew's men inside that tower if that would make him feel better about the whole thing. Andrew liked this plan, and it was then that he asked whether or not Hanna Arryn, and her sister Aria were safe inside the city, and Ezio told him that House Arryn was now in hiding in the city outside of Byron Arryn who was being forced to sit and watch Allison's body be violated by Sean Lovie. Andrew was thankful that Hanna was fine, and because of this he told Ezio that he would have his anwser in an hour. With that Andrew called in his commanders and they discussed their options about how to move forward. After talking for some time it became clear that they needed to gather more troops, and especially Andrew wanted to have some of his up and coming leadership involved so that they would feel important to him. He planned to travel to Forks where he would meet with these leaders and make them aware of their involvement and then they would launch the attack. He got Ezio back in the tent, and he told him that he needed to allow his men to take control of the first tower, and that this would amount to his test of loyalty. Ezio agreed without hesitation and left with Jasper to make the arrangements.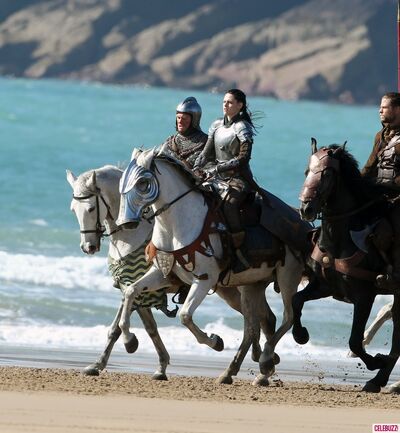 Meeting in Forks
"It took days to travel to Forks, and days to travel back to Berne, and thus it's hard for me not to wonder what might have been had we of just moved against the fortress with just House Lovie's forces. Atleast I got to see Bella, and it was in the comfort that she offered me that I knew exactly why she was the one for me."
-William Lovie III.
After talking to Ezio and having silently infiltrated the first tower with his help Andrew accepted that this was the only plan that had any quick hope of success. In order to do this he needed the most elite force he could get, so he begin calling his banner houses in, as well as commanding several houses travel to Forks to meet him. All the houses that had been called clearly had to send representitives but when they arrived this mission clearly could be seen as a silent attack that didn't require huge numbers. House Clegane, House Swan, House Scarlet, and House Lovie were the houses that would be leading the attack along with leadership from many other houses in Lucerne. As Andrew waited for Bella to arrive so that he could see her, he spent many hours talking with the leadership of the houses that were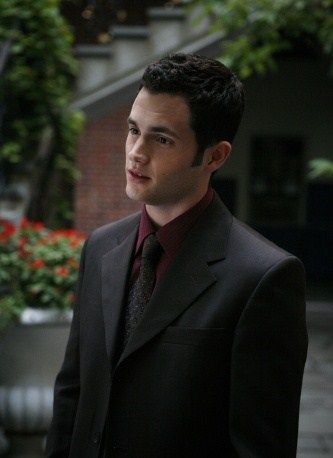 going to be involved of which included Hedrik Clegane of whom he wanted to one day be a very important figure in the Kingdom of Lucerne. In his talk with Hedrik Clegane he and Hedrik discussed how Andrew was trusting heavily in this traitor of the True Sons of Lucerne, and also discussed how his older lover Amber Heard had been captured likely as a last minute threat to William in order to make him turn back. It was late when Bella arrived in Forks, accompanied by Emmett and when they did he said his quick hellos to Emmett for he and Bella made their way to stay in room in the House Swan estate of which he was technically a member of House Swan. After being together romantically he talked openly about how scared he was of seeing Sean there, and also he feared that he was going to be made to make a choice in that final room between killing Sean and keeping his old friend Amber alive. Bella already knew of the old relationship between the two, as Alice had told her of this long ago, and because of this she undertood that he cared for this girl, but he loved her. Bella tried to make him feel better about it, but there really wasn't much you could say to that horrible of a situation so she just held him while he went through it all with her. The next day he had to leave, and he said his goodbye to Bella before travelling with the main force back to Berne where upon his arrival the Lucerne Civil War would end one way or another.
Sneaking Inside
When William Lovie arrived back at Berne flanked by the forces of House Swan, Scarlet, Clegane, and many of their vassals he entered the command tent and prepared alongside his commanders the method by which they would do this. Ezio told them that the only real way into the valley of Berne was to take control of the towers defending the passes, and this was possible since they controlled the first tower. From the first tower they would attack the second tower, and then the third, and fourth control towers which would allow them to bring the entire army into the Valley where the defenders would be unprepared for their entry. Once this was achieved they must take control of the fifth tower which was inside the City of Berne itself and was connected through a long tunnel which could be locked from the inside meaning if they failed to take it before they were noticed it would be shut and they would have to attack the main walls. With this plan in place William Lovie would send the forces of House Scarlet led by Darion, and Saiden Scarlet to enter the First Tower where they would push their full forces and they alone would be responsible for working alongside the rebels in order to take control of the towers. They would be assisted by the Order of the Golden Dragon of whom was forced to follow William Lovie of whom was going to assist here alongside Edward Cullen and several members of the Order of the Blue Dragon, as well Hedrik Clegane would convinse Andrew to let him join the forces attacking the towers.
The Battle
Battle of Berne
Main Article :Battle of Berne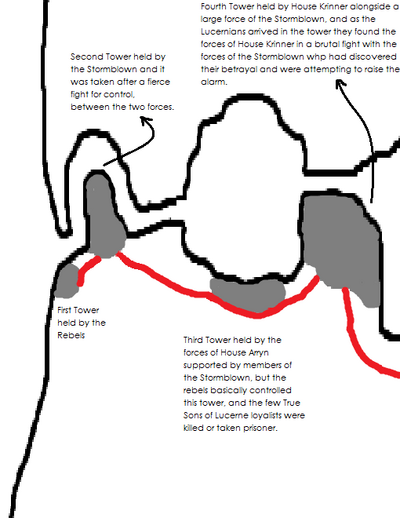 "The Towers all held so many moments where everything could have gone terribly wrong. It was by the shere luck of the dragon that we were able to sucede as easily as we did."
-Saiden Scarlet
With the main force now preparing to enter the first pass into Berne they only needed to see the responce from the second tower to know when to move in, and they would get that call the first night as they would be signaled by a flag hanging from the wall set out by the tower forces. The Tower forces would wait until night, and that night as they moved forward the few gaurds meant to make sure such infiltration of the towers were not possible were rebels and thus they allowed the tower forces to infiltrate the towers, and within they found the mercenary forces of Sean Lovie in the form of the Stormblown. The fight for the tower was swift as with most of their forces asleep the few on sentry duty found themselves being attacked by a huge number of troops flooding into the tower. As the Stormblown moved to raise the alarm they found the alarm room locked, and when they finally broke inside they found inside several rebels of whom killed the Stormblown that tried to enter the room. With the tower taken Hedrik Clegane III. would raise the flag thus giving the main force the safe call to enter the first pass. At the third tower they would basically be allowed in as the rebels had taken complete control over this tower, and the few members of the Stormblown that were present inside the tower were barely able to get out of their beds before they were killed by the vengeful rebels and the incoming Lucernians.
The fourth tower was the true test of the attack as while it was held by the forces of House Krinner who was a member of the rebellion the tower held the largest contingent of the Stormblown outside of the city itself. As the Lucernians made their way into the tunnels approaching the fourth tower they were spotted by a Stormblown soldier of whom alerted the rest of the force to a betrayal, and with this becoming clear the forces of House Krinner would assemble under the command of Danzal, and Benjamin Krinner of whom defended the tunnel route heading towards the fifth tower so that none of the Stormblown could warn their comrades, and inside the tower House Krinner under the command of Oskar Kinner the defenders would block the gate into the alarm room thus preventing for a time the forces of the Stormblown from gaining entry to the alarm. A fierce battle would commense between the defenders in House Krinner and the Stormblown. As the forces of Lucerne attempted to enter the fight they were forced to attack through defended barriers quickly set up by the forces of the Stormblown in order to resist the attackers. During the fighting here Davion Scarlet would become famous for defeating the Stormblown second in command in single combat after they entered the last room of the tower and it was held by the Stormblown second in command. With his death the rest of the Stormblown slowly surrendered, and with that the flag was raised and the main army understood that the way into the valley was clear.
The Fifth Tower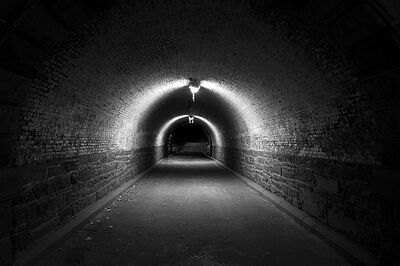 "The Sound of that horn going off could have meant the masacre of our entire force. It could have meant the deaths of thousands but the bravery of the three Arryn brothers. They could have stayed hidden and not risked death but instead they did what was right and resisted a tyrant and they saved thousands. History may say that I won that day but I know the truth of who was responsible for our victory."
-William Lovie III.
As the main army moved into the valley silently in the darkness of the night the tower forces moved into the tunnels approaching the fifth and final tower. Ezio had told them that they had to get to the other end without being stopped or elce the way would be blocked and there would be no way in except a truly visious fight for the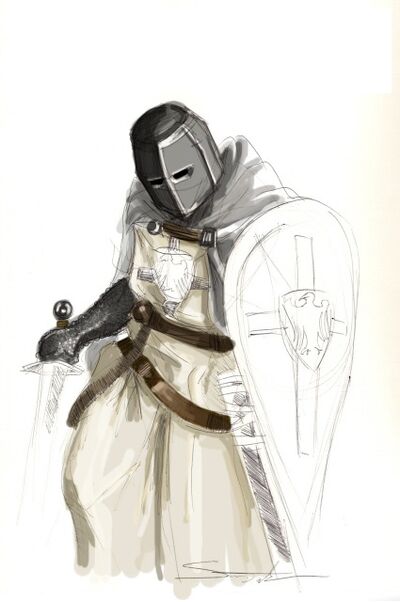 valley. As they entered the tunnel and were only two minutes away everyone including the main force heard a massive horn go off, and the rebels told William that someone had set off one of the alarms of the towers. With this all sence of stealth went out the window and the tower force charged into the tunnel in the hopes of reaching the gate controls before it was shut. As they ran down the tunnel they watched as the masive porticul gate was slowly shutting, and then suddenly as they were getting closer it slowed and then stopped and they could hear the cries of battle at the other side, and as they reached it they entered a brutal battle between members of House Arryn and the Stormblown who were trying to shut the gate. With the entry of the Lucernians the battle went away from them, but the Stormblown surivors were able to retreat in good form and make their way towards the Berne Keep where they would blow the alarm horn again and the Stormblown throughout Berne would retreat to the keep alongside those still loyal to Sean Lovie. With the stormblown in full retreat the defenders that were on the wall moved completely into the rebellion allowing the main force to enter through the front gate, as the rebels opened the gate letting them inside. The rebels, and the tower forces would move throughout the city, and kill or capture anyone still flying the colors of the Stormblown and as well as this making sure that everyone knew that the city was Lucernian again and they had nothing to fear.
Battle of the Keep
``What little resistence we found was snuffed out as our victory moved closer and closer.``
-Hedrik Clegane III.
The Keep itself was still heavily defended and deep inside the city they were running into a potential problem if they were not careful.  The loyalists would arrive in large numbers, and as the battle was clearly going as the Stormblown many of their rank were beggining to surrender as well leading to sizeable cracks in the defence. Led by Hedrik Clegane and his brother the forces of House Clegane were the first to break inside, and they lifted the gate which allowed in everyone else, and basically ended the siege of Berne.
Duel with Sean Lovie
"Forgiveness is never easy. Bitterness is easy. Hatred is easy. But forgiveness, that's a tough one. Sometimes, people say things they don't mean or do things they can't take back. Sometimes we do things we can't take back. So we feed ourselves to starve the pain. I have to believe that's what happened to Sean."
-William Lovie III.
With the civil war all but over the moment had come for the final confrontation with his brother. There wasn't really a doubt in anyone's mind who would win in a fight the difficult part of the coming fight was the fact that Sean had the emotional advantage through his capture and hostage taking of Amber Heard the first love of Andrew.  The room before the throne room was gaurded by James Nighting II. of whom laughed at them for not realizing that House Nighting was truly on the side of the True Sons of Lucerne. James and the three House Nighting men that were with him charged William and his group, and after a brief fight the four were killed by the far superior forces of William. Jasper held James down, and with a wave William commanded his death and Jasper ended his life. Surveying the rest of the room there were bodies stacked in the corner, of which not all were adults, and the the scope of the attrocities in this city were becoming clear. William before entering the throne room ordered Wilheim Martell to return to the camp at all speed and send word that House Nighting had betrayed them. They all knew that if House Nighting turned then who knew what sort of alliance might be present outside of Berne and with a large quantity of the loyalist forces besieging Lucerne they could be open for a betrayal.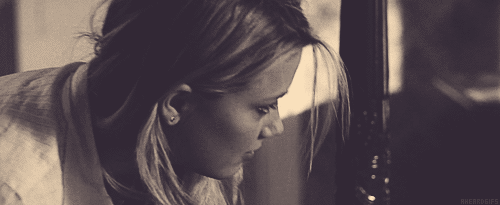 When Andrew entered the throne room of Berne flanked by Jasper, Edward, Emmett, and his elite gaurd they found Sean standing alone with nothing but the bound and strapped form of Amber Heard keeping him company.
``He sat the way you would expect any pyschopath to be sitting when they were idle. He just had nothing in his eyes, and I had to try to force my mind to even remember a moment that he didn`t look that way. My brother was gone. He was lost into madness, and no matter what he said he couldn`t leave this room alive. After all the years and the pain he was going to pay for everything he had ever done.``
-William Lovie III.
As he entered the room Sean remained silent but the look on his face told Andrew that Sean had a plan and whatever happened this plan was something he believed could work. Amber Heard never thought she was going to survive to see William again, and the sight of him caused her to leap up and this led to great pain as the chain around her neck kept her stationary. Laughing at what had happened to Amber through the fact that she was crying and holding her neck the situation turned as William charged forward only stopped by Sean holding his sword to Amber`s neck.
``Really brother. If I were you I would take a couple of steps backwards.`` Everyone stopped as he held the sword to Amber`s neck. I held my hands out to make sure he knew I was willing to atleast talk this out. As I did I noticed the windows in the corner of my eye which I noticed had archers in them. ``Thats right you listen to me now.`` Everyone just stood in place and I hated having him control even an ounce of anything in this world. ``Now that I have your attention tell everyone to leave. This is between me you and the bird.`` I looked behind me at Jasper and his eyes told me there was no way he was going to leave, but I knew he had to if I wanted to try and find a way into his mind and to somehow save Amber. Knowing about the windows I had to hope that there was some kind of back entrance into the throne room, and from there perhaps they could infiltrate the windows and gain the upper hand. Moving closer to the men I whispered to the group so lowly that poor Emmett with his poor hearing was forced to come nearly to kissing level.
``We need to do what he says.``Seeing the rejection in their eyes I stopped it immediatly. ``There are windows all along this room, and I need you to get in them so that we can get a handle on this. Emmett, and Edward I can`t tell you what to do. If you want to go with Jasper and the windows then so be it. I would prefer if you saved as many innocents as you could. The rest of you wait in the last room and give those poor souls a cleaner end....they deserve better then to be piled in the corner like garbage. If I should fall.``Edward stepped forward``If I should fall you all must make sure under no circumstances does he leave this room. He cannot be allowed to survive this no matter what happens. Now go. We have little time.``Relunctantly they begin filtering out of the room to the sound of laughter from Sean behind me. ``Yes Sean you have us exactly where you want us, now tell me what you want.`` His laughter was the first thing that happened before he grabbed a key from behind his back and undid the chain around Amber`s neck. Pulling her farther away it took everything in me to not move forward and attack him on the spot.
``I don`t want anything brother. You see that`s the trick. You had the same repository of books that I did, and let me tell you something about the villians in a story. Sometimes the villians want something. They want gold, or a women. It doesn`t matter what they want it just matters that they want something, and for these villians they can be bargained with. They can lose.`` Knowing where he was going I interupted him.
``And let me guess. Your the kind that wants nothing.`` Standing up taller before he spoke he pulled Amber closer to him, and I could see the tears flowing from her eyes. I tried my best to comfort her with my eyes, and her eyes followed suit with mine, and I could tell I had calmed her down. 
``I don`t mean to interupt your longing towards the Arryn whore, but I`m not the villian brother. That honor is for you.``
``In what twisted world do you live where your not the villian. You are the same man who sits on a throne covered in the innocents that hes killed. Your the same evil that tried to molest his own sister, and now dares to threaten such a innocent as Amber Heard.``
``What makes her innocent my brother. Is her innocene borne from the fact that she opened her legs for you whenever you pleased...``
``How dare you...``
``I dare because you forgot through your youth that unlike you the rest of us out here in the world have things happen to them. Your the villian along with this whore because of what you have allowed to happen. One does not blame the virus for infecting its victom. You blame the monster who created the virus, and you my brother are the reason I am the way that I am.``
``You want to find a way to escape the person that you are you need to find someone who cares for even a moment for whether or not you live or die.``
``There it is right there. Don`t you see. It was that uncaring neglect. Outright hatred at times that left me utterly alone.``
``You don`t get to blame becoming a monster on the fact that you and I weren`t best friends.``
``I have the sword. I have the damsel. Those mean I get to say and do whatever the fuck I want to do. Do you understand what I`ve done. Do you have any idea the scope of the things I`ve caused.``
...Continued
Death
-William Lovie III.
Watching his brother implode in front of him, and basically throw him infront of the bus for everything that had ever gone wrong for him in his life, wasn`t something that William was able to accept. William would begin badgering Sean and insulting him to the point that his brother begin to reveal to him certain darker acts then anything anyone had ever thought he was possibly involved in. Sean told him how he had become obsessed with seeing the death of this particulary noble girl of whom he refused to name but said she unimportant in the grand scheme of things, and that this obsession had followed him for years. Finally one night he had been invited to dinner for the first time in months and was told by Bill to not critisize anything throughout the meal or else he was never eating with them again. Tasting something horrible in the meal he ignored it and kept eating, and following this he said that a dark entity would offer him assistence and when he accepted he begin hearing terrifying voices in his mind. After going through all the terrible things he had done throughout this time he finally got to Berne where he told William that he just wanted to die. He just wanted to
escape all the pain that he was constantly bombarded with, but that as time went by nothing he seemed to do incited anyone to kill him, and this annoyed him even more.
``I watched the first archer fall and in that moment I saw Jasper nod at me from the window followed by Emmett standing in the window with his own bow prepared to launch an arrow at Sean, but foolishly I believed I could talk him down. I also knew that any attempt to fire at Sean would most surely end with Amber`s death as Sean was too much of a coward to go down like that. I did know one thing though, with the one window down, it was only a matter of moments until the other three went down as well, and when that happened their would be an opening.``
-William Lovie III.
William watched as Sean devolved and saw Jasper kill one of the archers in the window thus revealing to him that they had found a way into the windows. Seeing there were only three other windows he waved away Emmett`s offer to kill Sean from the window as he knew it would end with Amber`s death. Sean seeing the look on William`s face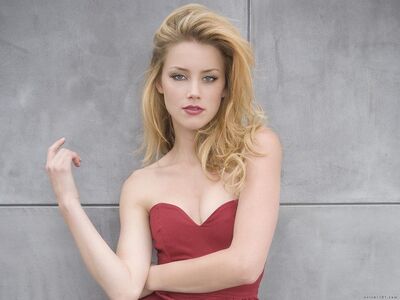 would demand to know what was so interesting that his brother was ignoring him, and when William couldn`t appease him enough Sean slashed Amber across the shoulder with a blade narrowly missing her head, but still causing serious damage. Seeing this Sean would pull a lever behind him which the moment after he did all the windows slammed shut with Stone porticulls, and the gate they had entered from also was barred with porticuls. Rushing to Amber he knocked Sean to the ground, and picked up Amber. Picking her up he realized instantly how bad the wound to her shoulder was, and he panicked knowing she was going to die. She held him tight, but he could feel her grasp on him loosening as her life left her. Closing her eyes he let out a cry as he believed she had died, and he held her tight crying into her shoulder before kissing her hard on the lips and then gently laying her down before moving towards Sean who was slumped against a post nearbye.
``As I walked to him, I knew this was the end. He would die in this moment. I didn`t expect him to be crying.``
-William Lovie III.
Grabbing Sean by the shoulders he found his brother crying, and Sean grasped onto Williams arms as if to try and hold onto him. There was no resistence, and as William held the sword to his chest he held a moment and looked into Sean`s eyes waiting for his last words. Sean in that moment would tell William that Bill still lived and had gone west to France, and would begin to start an apology when William stabbed him through the chest and covered his mouth with his hand. Looking behind him at the lifeless body of Amber he would proceede to be overcome with rage and strangle Sean as the last of his life left him. Getting up he walked back over to Amber, and ignored the sounds of crashing as his men attempted to break there way through the gate, and the windows. Kneeling beside Amber he ripped some cloth from his turnic and covered her wound not wanting her to be seen like this. As he wiped her wound her arm would move up and grasp onto his.
I felt her arms clasp themselves around mine and I looked into her face hoping beyond hope that she would live. I held her face with my hand and begged her to wake. My other hand held her wound with everything I could trying to somehow stop it. I pleaded with her, and I watched as her eyes flickered open. I hugged her tight knowing in my heart that I would want to always remember the feel of her life, as she was perfection, and it was a tradgedy that it had taken all of this for me to realize that. ``William...``
``It`s alright my love. Just rest my sweet, Edward will come and...he will...he`ll find a way...``I hadn`t realized that I was crying until I couldn`t see from my eyes anymore, and I felt her hand wipe across my cheek clearing me of the physical signs of my sadness.
``William I love you...Thomas is your son.`` I didn`t understand. She had left, and noone had ever said a word. How many lies had been told to keep this from me. ``It was my doing. Don`t blame anyone but me for keeping it from you.``
``Why would you Amber. I would have been there for you...I loved you with everything in myself. I would have protected you from everything.`` Her eyes closed as the pain must have overwhelmed her. Looking at her shoulder the blood was smeared all across my hand as it was too large a wound for me to keep from gushing.
``I thought I could protect you. He told me he would kill you...he held a knife to your throat and bid me to leave. I`m so sorry William. I`m so sorry you never got to see him grow. You must promise me that you will protect Thomas from everything. Protect him the way I never could.``
``He lives Amber. My brother would have killed everything to have killed any son of mine.``
``I tried my...`` Her eyes closed and her arm went slack for a moment before I shook her gently and she opened her eyes again. ``It doesn`t hurt anymore. You have to promise me William. Promise me.``
``I promise you Amber I shall protect him. I shall love him, and cherish him as the son that he is. He shall never know pain, or anguish, or sadness. I shall love him as I love you.``
``I`m so sorry...I`m so sor...``
Aftermath