Berethor Isilrim is the son of Nimelwyin, and Taldwuin Isilrim making him a member of House Isilrim.
Berethor Isilrim is a Captain of the White Tree Guard of which he was once the Captain General but resigned after his defeat during the Lost Fog Battle of Pelagir. In his position he is unquestionably loyal to Ildarion Elessar of whom he sees as the son he never had, and this has led to him remaining in the White Tree Guard despite the shame he feels.
History
Early History
Tears of Lyllenzil Creek
"

I had spent so many years winning I had no idea that it was possible to lose. It was the first taste I got, but it seemed once I got a taste it was all I could ever taste.

"

—

Ildarion Elessar
It was many years into the marriage of Ildarion Elessar, and Dianna Agron that Ildarion and the White Tree Guard would have a really serious situation to deal with it. The city of Pelagir was a constant sight of Trolloc attacks, but usually the Trollocs attacked and then retreated, and thus there attacks while devestating they were only static and never remained. This changed when a particularlly large Trolloc under the sway of a Myrddrall would mass themselves and overrun the rangers position in the north before besieging Pelagir. After a month of the siege not ending and more and more Trollocs flowing into the gap Aragorn ordered the army moved towards Pelagir and commanded that Osgiliath also send forces, alongside Dol Amroth and the south western lands as well. Ildarion would go east to join the army attempting to end the siege of Pelagir and now led over some one hundred men as a Captain in the White Tree Guard. Moving towards Pelagir there was little thought to safety as the Trollocs were deemed a foolish force incapable of overral strategy, and it was due to this mistake that during this time that they are caught on the banks of a creek by a large Trolloc force. and nearly destroyed before Ildarion rallies the army and defeats the Trolloc leader nearly on his own, but despite saving the army and winning the battle he watches one of his two best friends in Carahanir be killed by a Trolloc of whom runs off laughing.
Broken Borders
Main Article : Broken Borders
Broken Borders
I came here wanting to defend the land I had fled my home for. Seeing it burning when I arrived was the last sight I expected, but in the end my father also told me you have to fight for what you believe in. Even if my father has lost his way I have to constantly remember the person I want to be.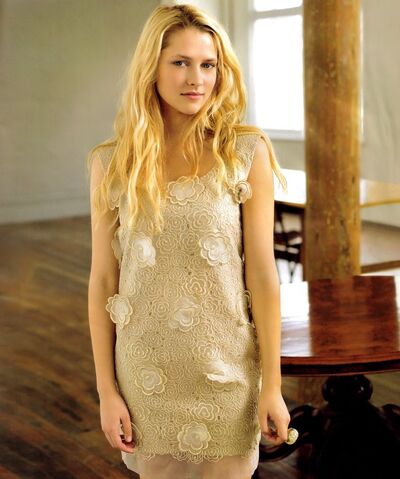 "

Something felt wrong the moment we went across the border. Back in Umbar they had told me to always trust my instincts even if that meant that they got me into trouble with those above me in power. Death wasn't a mistake you could come back from.

"

—

Larra Toran
Only three weeks after returning from Umbar though she found herself with Var Azunion on a mission across the Gondor border, and they would be led directly into a trap they didn't know was coming after Tur-Ildarion Elessar grew suspicious of the quiet of the border and had several Great Eagles called from the capital. Ildarion Elessar had become aware through many different sources that either Sarah Mason, or someone else in the leadership of Ethring was betraying the Gondorians to the enemy in Umbar, but he was unwilling to accept that it was Sarah Mason after they had their confrontation and he discovered that she was pregnant. So with the great eagles he had them watching the border east of Ethring, and that would be the spot that Larra Toran would be making a crossing with her husband and his force, of whom were crossing the border in order to join the growing Umbar force on the Gondor side of the border. At this point Ildarion's closest commanders in Berethor Isilrim, and Belernil Nimothan would come to him once more advising him that despite her pregnancy they needed to watch Sarah Mason as all the intelligence they were gathering from the nobles of Ethring was telling them the traitor was Sarah Mason, and for the first time Ildarion would tell them he would talk to her briefly and if he got the slightest sense of something he would order her watched. The Eagles after spotting the Umbar force would return to Ethring where Ildarion would quickly mass a force alongside recent arrivals in the form of a force of three thousand men from Tir Ethrod under the command of the twin brothers Galamir Browning II., and Talvirion Browning, and and moved with full speed to get in front of the Umbar force. With the great eagles able to watch them the entire time Ildarion was able to set up a perfect ambush spot in the middle of a clearing. When they arrived at the sight Ildarion was preparing his forces and didn't realize that Sarah Mason who at this point he believed in implicitly due to her pregnancy was secretly crafting a letter which she would send through one of her loyalists to the forces of Var-Azunion Lodius.
"

Did I hate what I was doing? Did I feel anything? I just didn't know who I was anymore. I wanted to hold him close to me, but I didn't feel like I had the right to. I couldn't reconsile my utter love for Ildarion with my belief in Umbar. And I once more allowed my confusion to risk everything with him.

"

—

Sarah Mason
When they arrived at the sight Ildarion was preparing his forces and didn't realize that Sarah Mason who at this point he believed in implicitly due to her pregnancy was secretly crafting a letter which she would send through one of her loyalists to the forces of Var Azunion. So trusting in her was he at this point that he invited her into the strategic meetings they had that night, and she would even add pieces of this into a second letter that she crafted for the Umbar troops incoming. That night as she waited and hoped that Var Azunion would get the letter she went to bed with Ildarion, and as he held her and rubbed her still flat belly she begin to cry. She tried to stop crying but she couldn't as for perhaps the first time she realized the true costs of what she was doing. Through her crying Ildarion held her close and whispered loving words to her, and despite how comforted and safe she felt the fact that this man that she loved so much was the target of so much of her deception left her feeling more broken and sad then she had felt in a long time. While this was happening her first messenger would fail to find the force of Var Azunion after he camped his forces in a position that was so tactically foolish that the messenger had bypassed the area in his search for them. The second messenger would find Var's forces but was shot by a sentry and his body quickly buried in the ground without the sentries reading anything he had on him. So despite Sarah Mason attempting to sabotage the ambush by getting word to Var Azunion the Umbar force continued to walk right into it.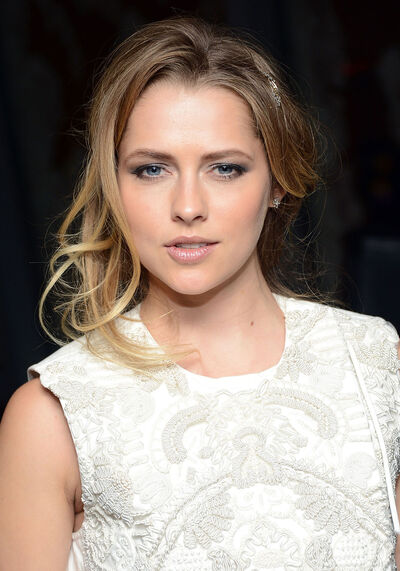 "

I moved myself over the side of the hill and looked down. The Umbar invaders were walking two by two in a line on the road itself. If I hadn't of been there and saw them walking without a care in the world for hiding I honestly wouldn't have believed it.

"

—

Sarah Mason
The next day Var Azunion would move the Umbar force northward, and as they walked through the ambush clearing Larra Toran felt a terrible chill up her spine and warned her husband that they should travel along the side of the ravine, and in return Var would slap her in the face and verbally attack her as she laid on the ground. As she got up from the slap he was still staring at her as an arrow struck him directly in the heart killing him basically instantly. She would be the only survivor of the ambush and she survived only after an arrow struck her in the head but deflected off her helmet and knocked her unconscious. With the force destroyed the Gondor force would move in with Ildarion taking the lead flanked by his friends of whom was devastated that the force had been destroyed despite the fact that she had tried desperately to alert them to the danger. As they searched the troops it would be Thomas Mason that would discover the still alive body of Larra Toran and as Ildarion walked to her he knelt in front of her as she opened her eyes, and he felt something inside him feel for this girl, and thus he ordered her taken prisoner and brought back to Ethring. As she woke briefly back and forth she would watch him moving, and she was captivated by the beauty this man appeared with, and despite the pain in her head she felt safe for the first time in a long time as she was pulled along by the carriage of her supposed enemy.
Eastern Fire

The Empire of Numeron was not the end for our people. Sauron will try his hardest to end us, but never forget that we make our own destiny..
I lifted my head finding myself away far earlier then my body told me I should be. I felt exhausted from the long walk, and it didn't help that Var used me as a sort of pillow so that he was more comfortable when he slept. Moving him aside I lifted myself and walked towards the edge of the camp where I hoped I could at least go to the bathroom without these monsters saying another word. I fell to the ground as a push knocked me over.
Picking myself up I turned around to see the laughing face of
It was as she was moved to the carriage that the site of the massacre was come across by the one remaining scout in Varizh Endrasti sent by Sarah Mason of whom seeing this would make his way by horse back to Ethring in order to warn Sarah that their attempt had failed. When he arrived in Ethring Sarah Mason would watch Varizh enter from her room in the Keep and immediately knew what had happened, and meeting him on the bottom floor the two would discuss what their next move was, and having him following her into the dungeons she took him into a room she had orchestrated to make it look like Varizh was the spy for Umbar and then she would stab him through the neck leavin him to bleed out on the ground, and then she shut the door behind her before crying over who she was becoming. She would go upstairs to find her father and Lord Gur-Teniun Oellenzi of whom she begged to follow her, and they would with several men at arms following her into the dungeons where they found the now dead Varizh Endrasti and the staged scene painting him as the traitor for Umbar.
Chained Friends, and Trusted Enemies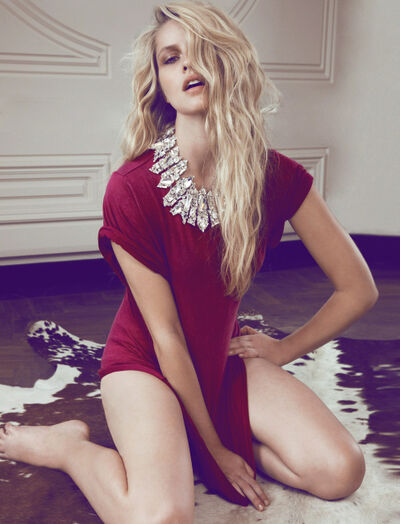 "

When Sarah walked in I expected her to tell me she was sorry for the misunderstanding and I would be released for my efforts. When she made it clear that she still followed Umbar I knew our paths had completed separated. What hope of reconciliation is there when sisters love opposing sides?

"

—

Larra Toran on Sarah Mason
Taking her alongside the other survivors of the ambush back to Ethring it would be Ildarion that stayed awake beside her for the hours she was passed out. Arriving back in Ethring hours later they would put her in a cell where she would remain asleep recovering from the concussion of the arrow hitting her helmet, but while she was asleep Ildarion slept on a chair outside the cell waiting for this mysterious girl to awaken. As he slept Sarah Mason came down looking to see this prisoner, as she had been told about her arrival since many of the nobles now had no doubts about her following the killing of Varizh. Coming down and seeing Ildarion asleep she was going to wake him up when she saw the face of the girl and knew it to be her old friend Larra Toran. Now that Sarah Mason had become painfully aware that Larra Toran was her old friend from Umbar, she feared being revealed early and thus having to kill Ildarion before she was emotionally ready. Waiting patiently for her to awaken she was forced to leave when her father commanded her to leave to tell some of the more skeptical nobles of her innocence and it was when this happened that Ildarion still asleep outside of the cell of Larra would be noticed by Larra of whom finally woke up. Getting herself up and moving towards him she was unable to completely reach him and so instead rested on her knees before him awaiting the promised prince to awake. Awakening he jumped back startled by having fallen asleep and giving his enemy the jump on him, but she would calm him with her kind voice. Discovering she had awoken gaurds arrived alongside Sarah Mason and he would command them away as he wanted more time with the prisoner despite the fact that he should have allowed in gaurds who knew of getting information but he didn't want to part from Larra.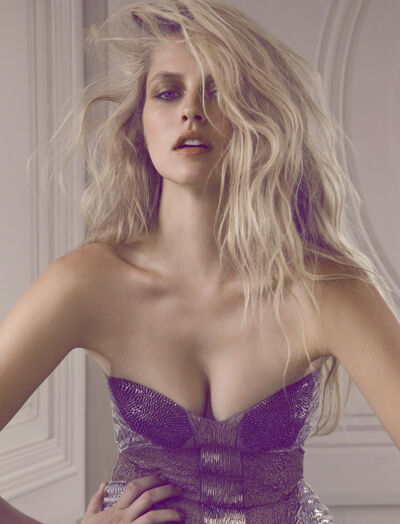 "

A day before she was a soldier in my enemies army. An hour before and I was planning my method of executing her. Now I was just trying to fight the unstoppable urge to kiss her.

"

—

Ildarion Elessar on Larra Toran
Having his alone time with her again she told him of her youth and was completely honest with him about everything except for the involvement of Sarah Mason of whom she wasn't sure what to say of yet. Revealing the size and plans of the Umbar forces in Gondor she gained a lot of clout with Ildarion as he trusted her despite who she was. As they continued to speak and their conversation became increasingly flirtatious it would be Sarah Mason that interupted it with a direct and forceful desire to speak with Larra alone. Larra would be able to convinse Ildarion to depart for a time so he could rest and return, and this further increased the anger of Sarah towards Larra as she was never able to persuade him that easily.  With the room cleared she attempted to understand what the next move of the Umbar army was now that the vangaurd had been destroyed, and when Larra declared that she had made the ambush took place, and had worked tirelessly to reach this moment where she could join Gondor the two two old friends quickly became severe rivals. Realizing she had unwittingly revealed herself to Larra she would rush from the cell to the shock of Larra and place two gaurds on the door who were commanded to let noone enter or speak to Larra.
Eastern Fire

The Empire of Numeron was not the end for our people. Sauron will try his hardest to end us, but never forget that we make our own destiny..

I was jarred awake by the sound of whispering in my ear, and I wanted to strangle whoever was waking me from the first good sleep I'd been able to have for days. I could hear a voice I recegnized and when I looked at her I knew it was Sarah. She had changed significantly since the days when we were younger, and the once calm carefree look to her was taken over by a stillness. She was talking to me, but all I could see was all the things that had changed with her. Had I changed in the same manner, that she was having trouble remembering who I was. She shook me more forcefully then I was prepared for, and I could finally hear her. 

"What news do you bring from home?"

"Nothing of any real change my lady. Everything remains as it was for the Castamir's."

"They continue to swarm across the border?"

"They do my lady." Her face changed from the passive non-emotional stare to a sort of excitement that I could tell was peeking through despite attempts from herself to resist them.

"This is good then." Immediately I was confused. What could possibly be good about that notion.

"Good my Lady?" I wondered if perhaps she had more of these ambushes in my. Perhaps she had thought on how Gondor had won the ancient Battle of Narvine and wanted to drain the strength of Umbar through ambushes. Something in the way she looked told me that wasn't the case though.

"Of course Larra."

"They send thousands across the border every month my lady. Soon they will have the numbers to defeat the armies of Gondor, and what then." The Castamir's had their plans right. Gondor we all knew could not afford a long term war with any sort of real casualties. They were pinned in by the Orcs and everyone they lost was basically someone they could not replace, and thus their ability to resist their enemies grew weaker each time they were forced to fight. The Castamir's knew this and were willing to throw the swamp men of north Umbar into the attacks for the simple purpose of draining the armies of Gondor so that the real army of Umbar could come in.

"Then we shall win."

"How can Gondor win in such a situation?"

"Gondor?" There was a long stare between the two of us, as it became painfully clear that we were on opposing sides now. "Umbar is the true inheritor of this world. Gondor will fall as it has been said." I tried to remain under control but I fell back into my chair as the friend that had defined so much of my youth appeared to me now as a fallen version of that once noble girl.

"Then you are lost." I could tell there was so much about what I had said that floored her, starting with my lack of calling her by her noble title.

"Have you wavered Larra?" I hadn't wavered. I had spent years thinking on what she had told me. Thought on everything she had said and realized that the world was as she had said back when we were children. The land of Umbar was rotten and couldn't be allowed to spread. Gondor was the beacon that would heal the land. I hadn't wavered in my beliefs. She had.

"No I have not wavered. I remain in the same belief as I have had since we first met. It seems that you have wavered in your beliefs Milady." A sadness briefly came to her eyes before she shook herself and stepped towards the door.

"Then it seems you must die my old friend." With that she walked out the door without another word to me.

Larra waited for what seemed like hours for her to return, but as the minutes ticked by it became clear that Sarah was not coming back and she fell back asleep in the corner. She was awoken again by the appearance of Ildarion into the room. Where the harshness of life in Umbar, and the obvious events in her life after had hardened Sarah and made her cold the opposite seemed to be true of the Gondorian prince in front of her. She had seen dozens of portraits of the young man when she had spent time in Dol Amroth, and thus the first time they met she didn't need him to tell her who he was. Where she had felt hopelessness from her conversation with Sarah she was rejuvenated by the conversation with Ildarion of whom barely asked her anything of consequence and simply wanted to know about her.
Finally after many minutes his face would contort into a level of duty and she knew he was preparing to ask her real questions. Before he could she begin talking of her entry into Gondor. Telling him the pathways the Umbar forces were using she told him that it was hopeless to try and close all the pathways as to do this would require vast manpower and even then the border was so long and treacherous that it would still probably remain open. Ildarion listened to her as she told him that the most important thing she could tell him was that Sarah Mason was someone she had known since she was a child, and that Sarah had become a turncoat for the Umbar forces. Ildarion due to the innate trust he had for Larra would believe her when she said it, but he was forced to reject what she said for fear of what came to pass if she was telling the truth. Thanking her for talking so openly, but telling her he needed to get to the bottom of what was going on he bid her goodbye, and went to find Sarah.
Confronting Sarah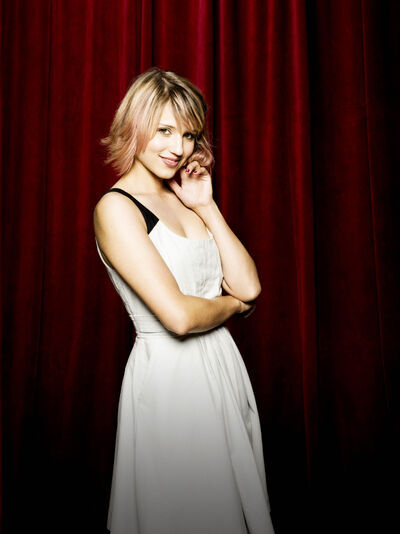 "

I sat praying in my room that he wouldn't come to find me. I prayed to all the gods, the new and the old for that simple request. Because the moment he came it meant he believed her and that meant he had to die.

"

—

Sarah Mason
Arriving at Sarah's room he stayed by the door for many moments as he feared how this conversation would go. What was happening to him that he believed this Umbar girl immediately and was now questioning the women that he loved? What had changed so quickly that Sarah had cast that kind of doubt about herself. He thought on the fact that everything he knew of her from the beginning, and all the things people said about her had led him to this moment and the lack of faith he had in her. Opening the door he found her praying in the corner by her cross, and he couldn' t help but bask in the soft kindness she just permeated out when she was praying, and only wished that kindness was seen by all and not just him when they were alone. Sarah would get up from praying and walked towards him kissing him on the cheek before fakely asking what he was there for so late, despite the fact that she knew exactly what he was there for. WIthout a word of anything else he would confront her on what Larra said, and inside she was dying as she knew now without question that he had to die as he had clearly formed enough trust in Larra that in no time at all any excuses that she gave to him would be found as lies. Realizing this killed her as she loved him beyond words, but in this moment she just couldn't escape the dream she had for Umbar, and Gondor back together again and she pushed her love for him down. Lying to him over and over again about all the accusations that had built up about her over the time he had been Ethring she believed that he had bought his story, and as he left he gave her a deep kiss that soon became more heated, and the two would make love for what Ildarion couldn't have known was the last time.
"

Please forgive me Ildarion. You are the love of my life. I swear to you that if there were some other way...if there was a way you could have lived through this. If there was anything...I just had to do this. I'm so sorry...

"

—

Sarah Mason
Eastern Fire

The Empire of Numeron was not the end for our people. Sauron will try his hardest to end us, but never forget that we make our own destiny..
I held the knife with such a grip that I could feel the pain in my hands. I was behind a door, but I felt like everyone in the entire world could see me as my heart and mind fought a horrifying tug of war. I heard his squire enter and told him he had a letter from his father. I opened the door seeing Eymer bowing to Ildarion before closing the door and leaving Ildarion to open the letter.
Family Members
Relationships