Blake Cullen




Story Role
POV Role
None
Appears In
Lucernian Series
Vital Statistics
Born
Placeholder
Title
Official Titles

Former Titles

Alias
Blake
Religion
Dragonoph
Status
Alive
Allegiance
Family Loyalties
Racial Statistics
Maternal
Vandal German
Paternal
Vandal German
Family
Parents
Father
Carlisle Cullen
Mother

Camillia Cullen

Siblings
Siblings
Edward Cullen
Internal Family
Spouse
Emmett McCarty
Children
True Born

With Emmett Mcarty
Blake Cullen is the daughter of Camilia, and Carlisle Cullen making her a member of House Cullen. Blake Cullen has one sibling in the form of Edward Cullen of whome is the best friend of William Lovie and through this has become immensly powerful inside the Kingdom of Lucerne. Blake Cullen would become involved in three main relationships in her life firstly with Jasper Hale, then Michael Faraday, and most recently Emmett McCarty. With Emmett McCarty she has one child in the form of Emmett McCarty II. of whom is still very young at the time of Westros but is causing a lot of problems.
Blake Cullen was the younger sister of Edward Cullen, and during her youth she spent a lot of time with her brother, and when he became friends with William Lovie III. she grew close to the Trachtenberg sisters and Alice Lovie as well. During this time Blake fell in love with the handsome member of House Hale in Jasper Hale, and in this romance she would feel truly alive, and would be deeply in love with him to the point that she had discussed numerous times with her father an eventual marriage between the two and the two families had openly discussed it. When his affairs came out she discovered his backstabbing ways, which has caused her to have a very negative view of love ever since. Alone in her ways for many years she grew close to Leven Martell of whom was the only one of the group other then William that she could even stand. Blake Cullen would become pregnant by William Lovie III. and shortly after discovering this pregnancy she miscarried and this would shatter whatever she and William had together romantically as well as was a contributing factor of Williams desire to undertake the Journey. Blake Cullen has become increasingly closer to Micheal Faraday of House Faraday, and in this relationship has become an extremely unhealthy relationship as the two have become bonded over their mutual desire to inflict pain on someone to bring them sexual satisfaction, and in this way they continue to torchure and murder young prostitutes in which allow them to gain the happiness that has melted away in their soul. As this continued Blake Cullen and Yelly Verun reached a point of no return and Blake would silently kill Yelly, but she made it appear as if it happened during the next time that Micheal was with her sexually and thus when she died, he blamed himself. After this they continued on, but she would watch him grow sloppy, and she knew he was going to get caught, so she removed the evidence of her being a part of him and then turned him into Emmett McCarty of whom raided his home and after discovering all the bodies he was executed. Blake now free from the world of violence became extremely enamored with Emmett McCarty and would begin to seduce him, and it wasn't difficult for her to use his desire for children, and Rosalie's inability to get pregnant to get him into bed. Not content to become a mistress to Emmett McCarty and realizing that her father was planning to betroth her following the death of her long time betrothal in the form of Jonas Crakehall she would use potions and medicine to make sure she got pregnant and this forced the hand of Emmett of whom embarrassed Rosalie and begin the destruction of their once true love. Despite being begged by Alice not to make a move against Blake it was Rosalie that would travel to Neuin to kill Blake Cullen in an attempt to regain her life and while traveling on the road she was caught by agents sent by Blake Cullen on the road, and taken to a secluded cabin where Blake Cullen would torture and kill her before her body was buried in an unmarked grave.
Characteristics
"

What was I once? Was I girl that loved flowers and butterflies? Was I someone that believed in a magical love that knows no pain? Whatever I was changed with the evil that I witnessed being capable in the heart of even the most gently amongst us. Whatever I was then is gone, and I hope that Jasper feels all those girls were worth the change he caused in me.

"

—

Blake Cullen
History
Early History
Blake Cullen was born the twin sister of Edward Cullen to Carlisle Cullen, and Camilia Cullen who unfortunatly died during childbirth leaving just Carlisle Cullen to raise the two children.
Moral Decline
When Jasper left for Hogwarts he took the center of the Shadow Council's morals with him.
Moral Decline
Brightwater
It was following the execution of Marius Scott that Alice would be moved from Gulltown to Brightwater by Catherine Lovie who wanted a chance at having Alice meet again with her brother William who was now escalating out of control. As a part of this Catherine would have her ally Lord Wendel Floren ask for assistance from the capital in dealing with a rebel force. Catherine would take this request to Carlisle and manipulated him into convincing James to send William and a small force to Brightwater to deal with the issue.
The Fall of Jasper
"

Blake Cullen started off as something I was going to hurt so that I could get back at Edward for leaving. That all changed the more I got to know her. I should have stayed loyal to her. I should have loved her the way she deserved to be loved, but I see now I wasn't capable of that back then. Our love was true at the time but it was always going to end badly.

"

—

Jasper Hale
When Edward left Jasper in his mind became rather obsessed with Blake Cullen and this obsession led him to manipulate his friend Emmett into getting them to meet each other. After their "Surprise" meeting he used all of his kindness and charm to get her to love him and in a relatively short amount of time she was hooked on to him. During this early time as Blake became the source of much attention for the group as it was actually William Lovie III. who first came to her seducing her and sleeping with her for the time in her life which was something that he never revealed to anyone, and Blake would keep this a secret as well as by this point she was beginning to want more with Jasper realizing it was not possible with William. Even as he spent every night with her, and whispered in her ear how much he loved her and was devoted to her he was falling deeper into his sexual deviation alongside his friend William. Despite his best intentions, and the best intentions of William the two during this time were lost without their best friend in Edward Cullen, and thus they continued to sleep around with as many women as they could get their hands on.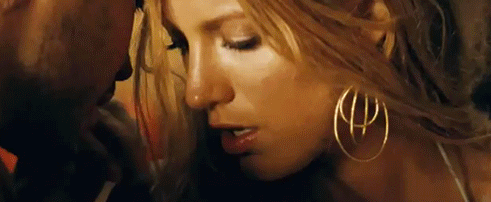 For Jasper this led him to become estranged emotionally from his love in Blake Cullen and from this departure he begin to become romantically involved with Kristen Trachtenburg, who fell in love with him, and was under the illusion that Jasper was going to end things with Blake so that he could be with her. As time went on and this didn't come to pass, and she watched as things between Jasper and Blake grew closer she begin to hate Blake with everything in her heart. Jasper continued down this dark path, and as time went on he became confused as to what to do as he truly loved the both of them, and didn't want to hurt either of them. At the same time William's relationship with Britney Hemsworth had left his relationship with his sister crumbling, and by this point Bill Lovie was only beginning to plan for Britney to leave as he still had slight hope for the two. William was falling as he was sexually destructive with Britney, and at the same time was stringing along Leven of whom loved him deeply, and while he loved her deeply it was as friends, and despite knowing her feelings he continued with her.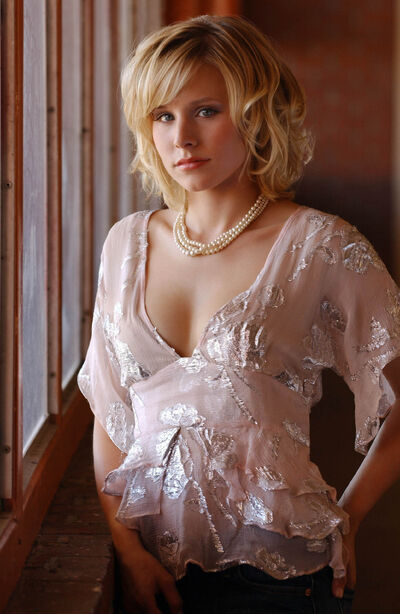 "

As the relationship with Britney fell apart it was William that begin to improve. But while my brother got better Jasper only fell into more trouble as he was finally discovered for all the things he had done.

"

—

Alice Lovie
For Jasper this behavior ended when his at the time girlfriend Kristen Trachtenburg became pregnant with his child, and the moment she came and told him was one of the worst moments of his life as he understood that he had finally been caught. He also knew that because it was Kristen Trachtenburg that was William's cousin and thus his best friend was going to be furious that he defiled a member of House Lovie in such a way. The first person that he told after he left Kristen was William, and as he arrived at the Sky Towers he was allowed in as all the guards knew who he was to William. When Jasper arrived on William's floor he was having sex with Levan Martell on the floor of his room, and in this moment as Jasper walked in on this kind of behavior he for the first time truly understood how far he and his friend has fallen. William laughed it off, and joked for Levan to get dressed, and when she did she left his room with nothing more then a sideways kiss. When Jasper moved to tell William about what happened with Kristen William stopped him and begin telling him how he was a great friend, and as William continued to talk Jasper realized that William was drunk. Seeing his friend like this he couldn't help but wonder what was happening that had him so emotionally troubled, and at the same time he wondered where Alice was. When Jasper asked him where Alice was he laughed and said that Alice was pissed at him for the way he was acting. Despite the hard way that he had said it you could tell without any effort at all that William was exceptionally emotionally damaged by the rift with his beloved sister, and so Jasper didn't have the heart to tell William about what he had done.
"

I left his room feeling more emotionally distraught then I had when I had arrived. When had we become this?

"

—

Jasper Hale
Jasper would leave shortly after when Leven Martell arrived back in the room, and as he left he was followed out by Leven while William went to the window to look out. Leven and Jasper would talk for a few minutes, and Jasper nearly told her, but knew that her loyalty to William wouldn't allow her to keep that kind of secret so instead he simply talked to her about what she was doing with William. She would tell him that she loved William, and that although she knew that William didn't feel on the same level as she did to him, she also knew that he cared for her, and she only hoped that she could make him feel differently with enough time. Jasper knew that William didn't see her that way, but seeing the hope in her eyes he didn't have the heart to break her so he simply agreed with her before saying goodbye and leaving. Following this attempt Jasper begin to watch William closer, and watched as he slept with several girls in the form of those who were well known in Britney Hemsworth, and Leven Martell, but Jasper also discovered that William was sleeping with others including Eura Clune, Faye Skane, and to the great shock of Jasper he learned William was intimate with Lanna Lannister.
Keeping Secrets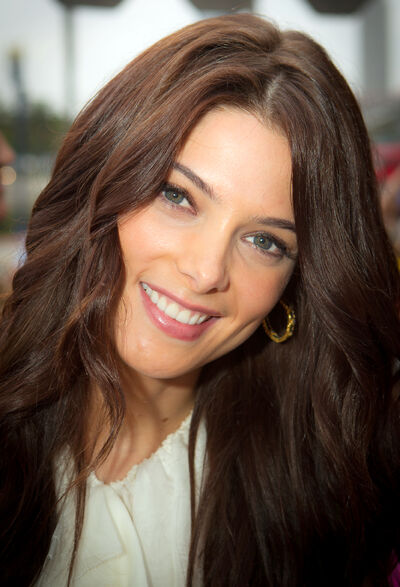 "

I lied. I lied to everyone for so long I got confused as to who I was anymore. Was this the person that I was now. Someone who skulked around hiding the truth from the only people who had ever meant anything to me? Was I the kind of man that tricked a girl into believing I loved her so that she would keep my dirty secrets? In the end it was always going to come out. Whether the world found out when she started showing, or someone slipped up the news was always going to get out. It was the hopelessness of the lie that made it all the more terrifying.

"

—

Jasper Hale
Following his discovery he wanted to go to Alice, or Emmett but once again was stopped from doing anything by William of whom came to him during the night and once again stumbling in drunk begin to cry about how he missed Alice and was going to do things differently so he could get her back. Believing William at his word Jasper wouldn't tell anyone anything so for nearly a month Jasper lied to almost everyone, and convinced Kristen Trachtenburg to lie to everyone as well about her pregnancy. With no one to talk to Jasper would go to his grandfather and revealed what had happened to Tarnide Hale of whom Jasper knew would advise him to do what was best for his future. Tarnide Hale would strongly advise him to make Kristen abort the child by basically any means necessary, and while Jasper didn't want to force Kristen into doing anything she didn't feel comfortable with Tarnide was able to convince him of the importance of this. Jasper went to Kristen and attempted to convince her to abort the child, but she was completely unwilling to agree to this, and walked out on him only making things worse, until he was able to find her and apologized saying he would never ask her to do that again. The lying continued as Jasper believed he needed to fix William and Alice before he could ever tell William, so with this in mind he went to Alice and attempted to convince her to talk to her beloved brother. Her words were laced with anger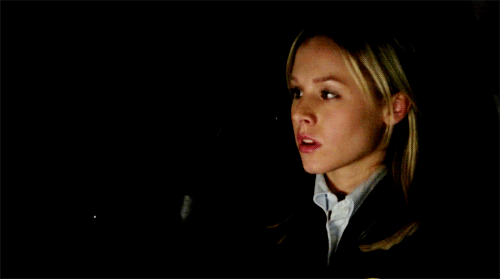 towards William, but also were very cruel to the way in which Jasper as well was living, and Alice openly called out Jasper for the way in which he was running around behind Blake's back with Kristen. As Jasper listened to Alice telling him about all the things he was doing wrong in his life, he became distraught realizing about how people were actually starting to feel about him. Jasper had always saw himself as a moral guy and while sometimes in the dark he had realized that he was falling, he also thought that people would still think him a good person, but hearing Alice he came to sadly understand that he was wrong in that belief. As Alice continued to talk about Jasper's affair with Kristen Tractenburg Jasper became irate as he couldn't undestand how Alice could have known about the affair, as he hadn't told anyone. So as Jasper became increasingly aggressive about Alice telling him how she knew, she continued to refuse to tell him and as they begin to yell William appeared in the doorway with true anger in his eyes. For William this must have appeared to have been Jasper being hostile in a physical manner towards Alice, and everyone knew that there were certain things you just didn't do if you wanted William to be rational, and at the top of the list for things you didn't do, threatening Alice was at the top.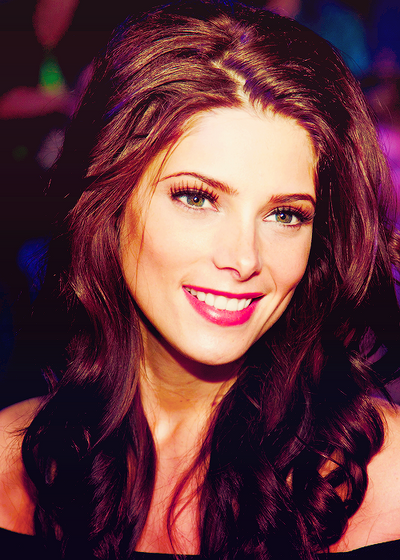 "

It was time for a reckoning, and the main thing to remember about a rebirth is that sometimes it doesn't work. Sometimes the damage is too much for people to come back from the darkness into the light without losing themselves.

"

—

Jasper Hale
Seeing the look on his face, Alice stepped between the two, and basically begged Jasper to tell William the truth, and everything about it because they all needed to come together before the darkness swept over everything. William was overcome with rage, and only the fact that Alice was between them kept him from attacking Jasper where he stood. When Alice looked between the two and realized that Jasper looked uncertain and William looked enraged she spoke softly to her brother, and gently placed a hand on his shoulder to calm him down. Alice would whisper apologies to him, and told him about how she was glad that he was here, but also made sure he understood that Jasper was not threatening her, or even that angry at Alice. Hearing his sister's voice, and having her hand on his shoulder calmed him down immediately and he sat down in order to hear Jasper tell him whatever truth he had apparently been keeping from him.
"

I'd known my best friend William for years. Since the days of us both being children and thrown into the same little playground I had known him. I'd seen him angry with people over how they treated me or one of the other members of our group. I'd seen him sad over an argument with Alice. I'd seen all of these things but the emotion on his face when he saw what he must have believed was Alice in trouble was something else entirely. It was a look that sent a chill up my spine because even though he was my best friend and I was his, I was mentally capable enough to understand that if it fell down to it we were all secondary to Alice.

"

—

Jasper Hale
As Jasper told William about all the things that had been going on, and the fact that Kristen was pregnant he watched as the look of disappointment went across his friends face. While at first they argued in bitter tones to each other as all the bitterness they felt was poured out on the only other person that could ever understand the pain that they were feeling, William became slowly more angry with his best friend, and the emotional attacks became too much for the two to continue trade at each other without violence. It would be William making a low blow at a lack of loyalty shown by Jasper that would truly escalate the argument to a new level.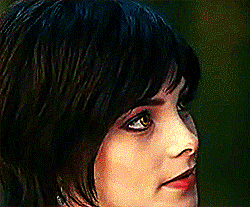 "

We trusted you Jasper. You were supposed to be someone that this house could trust, and now you go and do this. You leave my cousin high and dry like some common whore on the street. If this is the person we laid our faith on then our faith was grossly misplaced.

"

—

William Lovie III.
With questions raised against his loyalty Jasper was more hurt then he had ever felt in his life and before either of them knew what was happening Jasper charged his friend and the two of them begin fighting on the floor, and out into the hallway, and they continued to fight until they were pulled apart by Alice. Alice gently held onto William of whom wouldn't pull away for fear of hurting Alice, and before he left Jasper and William spoke one more time that day. After Jasper spoke to William he would leave, of which left Alice and William alone and they would talk about what was happening and Alice was able to convince William that he needed to make a change if he didn't want this to happen to him. For the first time in a long time Alice would follow William into his room and was actually able to get a good nights sleep as she slept in the same room as her brother and not alone as she had for months previously.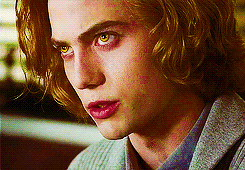 "

You never have to doubt me William. You are my brother. You were always my brother, and trust me when I say that I take that more serious then anything else in life. But also trust me when I say that you and I are falling. We are not the people we were meant to be. We can blame this on him all we want but in the end were making choices. Were the ones not making the right decisions, and eventually we have to start or were never going to be able to stop.

"

—

Jasper Hale
With that Jasper left the Sky Towers and the two best friends left each other to cool off for a time, but while William was consoled by Alice, for Jasper there was nothing to return to. He returned to his home at the House Hale tower, and realized with absolute certainty that the life he was leading was leading him down a path that he was no longer willing to go down. Jasper came to understand that he risked more then just a moral decline if he didn't come clean and repair everything he did, he also risked his friendship with William, and that was not something he was willing to lose. With this in mind he slept well for the first time in months, and the next day went back to the Sky Towers where he walked in on Alice, William, and Leven eating breakfest and would come clean about everything, and told them all and specifically William that he was going to make all of this right starting with telling Blake and Kristen the truth. Jasper would declare that he was going to marry Kristen so that he could be honorable to her, and he understood what that would mean but he was willing to do it so that she would not be birthing a bastard and losing her dignity at the same time.
Coming clean and Consequences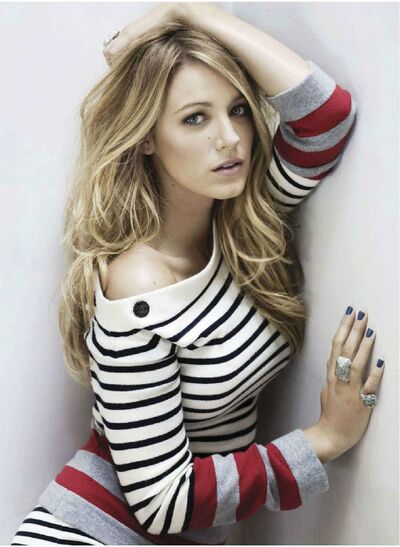 "

I was proud of Jasper in that moment. I understood that could have been me, and it was for that reason that I supported him. He made a mistake and he was doing the honorable thing to fix it.

"

—

William Lovie III.
Jasper would go first to Blake Cullen knowing that she would be perhaps the most hurt by his decision to marry Kristen Trachtenburg and when he arrived at her suites near the Cloud Towers he was shocked to see William, Leven, Edward, Emmett, and Alice awaiting him outside. William would lead the group in telling him that they were proud of him for coming clean, and that while he had done terrible things William was painfully aware that he had done the same. The group would hug Jasper as he broke down realizing he had his friends back, and promising that from this point on they were all going to be better. William offered to go in with him, but Jasper said no knowing this was something he had to do himself.
"

The worst part was how excited she was to see me.

"

—

Jasper Hale
Blake was sitting at her desk reading, but when Jasper entered she would jump up and come over to him for a hug. As she tried to hug him he pulled away knowing she wouldn't want to hug him after what he told her. Jasper would go about telling her everything that he had done, and despite hearing all this Blake begged him briefly not to marry Kristen and to stay with her, and it was only when he refused that offer that Blake would become truly angry, and screamed for him to leave and never speak to her again. Leaving the estate he found it empty but could see his friends out front, and thus wanting to deal with the Kristen situation quickly he went out the back and snuck his way out of the estate and made his way to the House Lovie estates which surrounded the Cloud Tower. Kristen was outside on a bench crying when he arrived, and he immediately went about running to her and enveloping her in a hug of which he could feel she didn't return and after a few moments she pushed him away.
"

I didn't have to break up with Kristen as she was well ahead of me on that feeling. She hated me, and I couldn't exactly defend myself knowing everything I had done.

"

—

Jasper Hale
Kristen would proceed to tell him that she realized that he wasn't going to leave Blake Cullen, and that shortly after realizing this she had a miscarriage. Kristen would blame him for losing the baby saying all the stress of hiding things, and his constant running around on her had caused her so much stress that she had lost the baby, and before he could respond to any of her attacks she would physically attack him causing several guards nearby to intervene and Jasper was sent away by the several Trachtenburg men that were nearby. Jasper would following this be devastated that Kristen had hated him so strongly at the end, and though he still loved Blake he decided against returning to her knowing that he didn't deserve her anymore, and that all he brought her in his current condition was pain. From there Jasper returned to the Cullen estate where he met his friends, and didn't have to say a word just started crying and was hugged by all the people left in his life that still loved him.
Return of Edward Cullen
Main Article : Edward Cullen's Return to Lucerne
The Return of Edward Cullen
His return was always going to change things. There was never a compass while he was away, and it is terrible the way we tried to push him away. Its time we moved past our hurt, and let him truly return. Its time to heal.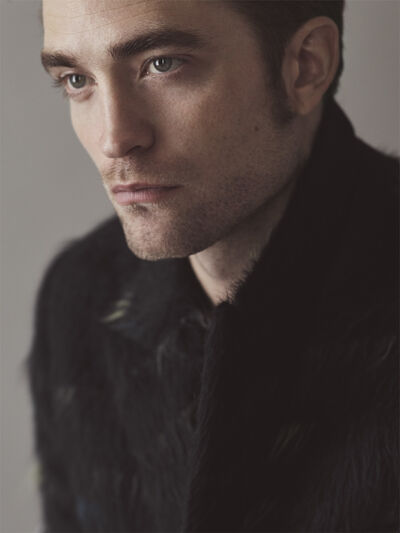 "

I don't know what I expected about my return. I knew they would be angry, but I never thought I would have been completely hated by some, and irrelevant to others.

"

—

Edward Cullen
Edward, and Hilary having come to their conclusion of leaving Hogwarts and returning to Lucerne no matter the cost. Believing that they had the violence and death that was the Triwizard Tournament of 5122 as enough evidence to make their families understand why they were leaving, they would decide to write a letter home telling their family of their plans. Edward made the mistake of not understanding that the situation back home had changed dramatically following the Griffon Roost Plot. His father had not yet even returned to Lucerne leaving Edward's sister Blake Cullen in command of the Lucernian apartment for House Cullen. This would be a major problem as following the death of Rosalie Hale it was Blake that had changed for the worse and this change had made her very hateful towards Edward Cullen who she blamed for not being there to save her. Blake would as a part of this plan make the decision to go to Aelfwyn Turnidlon of whom she had fallen under the sway of following the supposed death of Rosalie Hale during the Griffon Roost Plot. Aelfwynn Turnidlon is preparing to leave for a mission for the Circle in meeting with the Senegal nation near Loudlon when she gets a knock at her door and finds Rosalie Hale on the other side. Rosalie shows her the letter that Edward has written and realizing that Edward's return could make him choose to settle down and thus lessen her chances at being with him once she has risen within the Circle its Aelfwynn that agrees to help Rosalie change the letter. Together the two change the letter that Edward had written and instead of Edward being honest about all the terrible things that happened at the Tri-Wizard Tournament instead they make him sound like the hero of the tournament and making the decision to stay at Hogwarts. Changing this letter is directed somewhat at William but the main target of the two is turning the other members of the Shadow Council against Edward, thus leaving him isolated and unable to influence William upon his return.
Turning the Shadow Council
See Also : Letters of Edward Cullen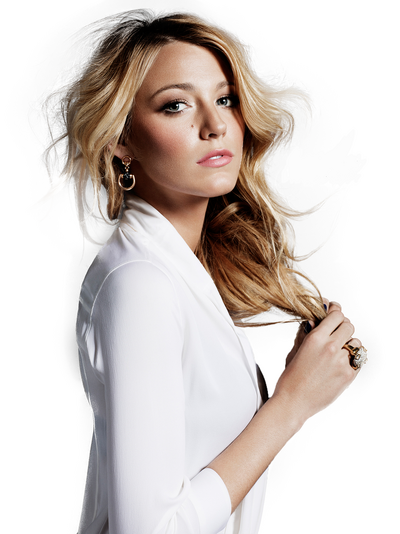 "

Edward and I had written to each other once every few weeks at the start of his time in Hogwarts, and while that had gone down as the months of him being gone pushed on, I still thought I knew what was happening with him. To think that he had been keeping all of this to himself made me feel alone. Things were falling apart. Matilda was gone. Rosalie was gone. Now maybe Edward was gone.

"

—

William Lovie III.
As Blake comes with the changed letter its William that escapes his own bedroom which he had shared with Leven the night before in a lie he forces his cousin Marcel to back him on and then he goes to the Lucerne Lake where he sits by the water thinking of Rosalie Hale at first but as he falls into daydreaming, he dreams of his time with Ar-Brentey Hemsworth. Feeling tears falling down his cheek at the memory of his lost lovers he wipes them from his cheek and gets up travelling back to the Sky Tower where he finds Faye Skane one of the girls that he has been sleeping with as of late waiting for him at the gates into the Sky Tower and decides that since she is clearer on his emotional capabilities that he will invite her up. Taking Faye upstairs the two discuss her life back in Nostheim and William becomes disappointed in himself for not knowing more about her, and their conversation only stops when they begin kissing and sleep together. After sleeping together Faye sadly must leave and William walks her out the two talking and William is happy to learn more about her, they make plans to go to Nostheim in the summer something that excites them both. It was William who would be sitting in the gardens following the departure of Faye Skane when he is interrupted from his reading by the arrival of Blake Cullen who has arrived and brings news from her father that Edward Cullen is returning to the capital.
The Valley of Lucerne - Conversation Incoming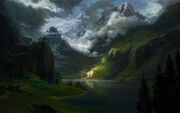 I have spent my entire life trying to do what was right. I have fought for a king I loved. I have fought for a friend I trusted. I have watched my family grow around me...I have watched all this and in my heart I knew everything would be okay. I knew this because I believed in you. You were the foundation of my faith. The boy I knew would have never done the things you have done. You have allowed this...this...thing to take over everything you are. Everything that happens now is up to you. You choose what path you go. I have nothing to say in my Kill me now for seeing you. Seeing what you have become makes me realized I have nothing left to believe in. Take me from this world, and free of me knowing what you have become.
"William? I felt the arm wake me up from the dream. Opening my eyes, I saw that it was Blake. Blake Cullen was the twin sister of Edward and after Edward had left, I had shamefully taken her as a lover. I discovered later that Jasper had also taken her as a lover, but their relationship had become more painful than mine and it was now something I didn't bring up to Jasper.
Looking at her though it wasn't difficult to know why she had become the source of so much attention. Blake was famous at the academy for her beauty and while Edward was here the attention had been nonexistent the moment, he left there was no stopping it. Her blonde hair blew in the wind as I pulled myself up from the blanket, I had fallen asleep on, and she gave me a smile before handing me a letter.
"What is this?" She didn't say a word just smiled. I opened the letter and read the contents. Dear father. I am writing you from Hogwarts. I just wanted to let you know that despite my best attempts to extend my trip for another year I have been told I have reached the end of my schooling. Hogwarts is gripped by the drums of war, and they do not have the time to run a school and defend themselves. Thus, it is clear I have learned all that I can from Hogwarts, and it is time for me to come home. In three days, I will be boarding a boat taking me south and I look forward to seeing everyone once I am home.
"Is he really coming home."
"I can't believe it either Will." I felt so much as I realized that Edward was coming home. I wondered how different he was. I wondered how different he would think I was. "Keep reading Will." She laughed as she said it and looking up at her I just playfully gave her a push to the shoulder which made her laugh more. Going back to the letter I saw my hands shaking as I continued reading. I will be taking Hilary back home, but once I have taken her to Brill I'm coming home. I wonder if you could do me the favor of letting my friends know that I am returning. As you know I have become very popular here, and thus did not have the time to stay connected as I would have liked. The city of Lucerne just seemed so small while I was here.
"That explains the silence from him." It had hurt a lot when he had stopped writing. I had hoped arrogantly that something had busied him, and our friendship would be the same when he did come back. Turns out I may be wrong about that.
"He spent all his time with Hilary, and someone named Harry Potter. Father says he was quite the charmer while there. A dozen marriage proposals lined fathers' desk."
"In his letters to me he seemed to be missing home." Edward and I had written to each other once every few weeks at the start of his time in Hogwarts, and while that had gone down as the months of him being gone pushed on, I still thought I knew what was happening with him. To think that he had been keeping all of this to himself made me feel alone. Things were falling apart. Matilda was gone. Rosalie was gone. Now maybe Edward was gone.
"He told us what we wanted to hear."
"I suppose he did."
"Want to go upstairs and read the rest of the letter?" I was done the letter. She knew it and the look in her eyes told me exactly what she wanted from me.
Blake tells William that she received a letter from her brother and lies during this telling William that she has received several letters in the past month which hurts William who hasn't been getting the letters Edward's been writing to him. The two read the letter that Blake has altered, and reading it has the desired effect of causing resentment from William towards Edward. In this resentment a bitter William moves in an kisses Blake of which is something she very much wants, and they begin to get more intimate until she takes him by the hand and leads him deeper into the garden. Hidden behind the larger plants the two have sex. They continue until Jasper, Emmett, Leven, Tanya, and Dylan arrive and despite Blake trying to keep him to herself he takes Blake to his friends. William and Blake show the group the letter, and of the group Jasper, and Tanya have very negative reactions to hearing what the letter said with Tanya storming away followed by Leven and Blake. Emmett, Jasper, and Dylan are discussing the letter when a group of men at arms led by Draco arrive. Seeing Draco nod at him to follow him, its William that says goodbye to his friends but they make plans to meet up later.
Betrothal to Amber Heard II.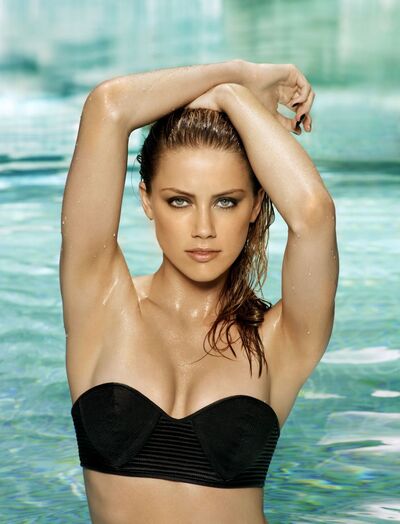 "

My beloved son, I would like to introduce you to Lady Amber Heard, second of her name.

"

—

James Lovie II.
Following Draco, he is taken into the tower, and he remains quiet as he thinks on the letter he has just read. The lift stop son the 13th floor whereas he gets off Draco remains, and he sees the meeting hall if quite full of people. The seats at the table are all filled, and he even sees his father sitting at the king's chair something he hasn't seen in some time. Entering the room his aunt Catherine gets up from her chair and leads him to an open spot beside her, whereas he walks up to the chair its Catherine that gently rubs his back. Sitting at his chair he looks across from himself and sees a young girl who he doesn't recognize and thinking to himself of her beauty a slap beneath the table by his aunt brings his attention back to his father who begins to speak. His father welcomes him to the meeting and introduces William to the guest of honor in the form of Amber Heard II. who he says is here to become his betrothed before he begins whispering to himself and Keith gets up from his chair and takes James into a back room leaving Catherine to take the chair reserved for his mother Lisa and take over the meeting. Catherine takes of and calms things down after the departure lying about James not feeling well, and this goes over well with the attendees. As William looks around, he sees the amber girl has her head down clearly uncomfortable with the attention this meeting is bringing her and seeing that brings a smile to his face reminding him of the way Rosalie used to hate attention. Looking around he sees many of his fathers' top advisors in the room but is surprised to see Wuldrik, and Aelfwynn both in the room and sends a smile towards Aelfwynn who returns it quickly. Also sitting on the Heard side of the meeting hall is his friends Byron and Arria's father in Landsgrave Byron Arryn of whom he has met a few times but doesn't really know that well. The meeting goes along with Catherine speaking for a time about the importance of the Kingdom of Lucerne's relationship with House Arryn, and their cadet house in House Heard.
"

It goes without saying that it is a true honor to have the opportunity to bring our two houses closer together. I know that I speak for everyone in the capital when I say that House Arryn and House Heard are the bedrock of our eastern front. This is a true honor to have such a loyal family in our midst.

"

—

William Lovie III.
Catherine eventually directs her attention at William and leaves him on the spot to speak to the betrothal which he has only just learned about. Realizing she is placing him in this position as a test he keeps himself under control and speaks to all the things he knows about House Arryn and House Heard and discusses his happiness at the opportunity to get to know Amber before sitting back down. Food is brought out and the room begins eating, but William is now fully invested in impressing his aunt and thus while eating his eye remains on Amber. Watching her closely he waits until she is done eating and then getting up from his table he goes to the other table and asks Lord Heard for a chance to show Amber the gardens, and Benjamin Heard quickly gives him permission. William takes Amber by the hand and leads her to the lift while the rest of the room watches he leads her to the lift. Getting on the lift he sees Draco smile at him and as the door shuts, he watches Catherine smile as well from her seat. Amber and William talk as they travel from the lift to the gardens, and William reveals his love for the gardens with Amber and William bonding over their love of the quiet solitude of the gardens. The two speak for an hour before Catherine, and amber's mother Amber the elder arrive and tell her its time she goes home. Amber and William share a smile goodbye as she leaves with her mother leaving William and Catherine alone. Catherine and William talk for a time, and he tells Catherine that he will try his best to make the most of this opportunity and Catherine thanks him for doing his best despite how sad she knows he is over all he's lost. William leaves the garden and going to the gate to have a guard accompany him to Blake's house he stops as he sees a flower that Amber had talked of during their time together and realizes he wants to try and be better. Turning around he makes his way back to the tower where he plans to go to the library and read instead of going to Blake.
Coming Home
"

We need to go home Edward. Whatever the cost we pay going home isn't anything compared to what were paying being away.

"

—

Hilary Swift
With the city of Hogwarts in chaos following the Tri-wizard tournament its Hilary, and Edward that can get out of the city without being stopped making their way out of Hogwarts. They made their way to Fudsatan where the Kirin Tor contingent had retreated to following the destruction of the Portal Network of Hogwarts. Arriving at Fadustan they found the city was crowded as thousands were fleeing into the city from the area trying to escape the roving bands of Death Eaters recruiting and terrorizing the landscape. The Kirin Tor contingent was outside the city in a small camp where they were working to summon the Magical portal that would take them back to Kirin Tor and entering their camp it was Cerin Menathil that greeted them. Cerin agreed that she would take them with her back to Kirin Tor to assist them in returning home, and with this Hilary and Edward went about helping them summon the portal. As they finished summoning the portal it was the Death Eater Cyprus Nightshade that arrived with a group of soldiers from House Nightshade. Cyprus offered the Kirin Tor great treasure and reward if they assisted the Deatheaters in fighting with them in the now expanding civil war. It was Medivh Flowers that would reject this offer sending Cyprus and his soldiers away, and when Cerin asked him why he rejected the offer it was Medivh that told her that you never made deals with demons. The portal was eventually completed, and the group all went through the portal returning to Kirin Tor. Arriving at Kirin Tor the two were amazed at the scope of the city, and despite wanting to stay in Kirin Tor and see what the fortress had to offer they both knew they needed to go home, and thus said goodbye to Cerin and left for Lucerne. Using their Magi abilities, they would fly towards Lucerne using a Kirin Tor flying wagon travelling from Kirin Tor towards Lucerne.  Flying through the day and night the pair would sleep in the wagon as they travelled with wagon travelling automatically to the marker the pair had made north of Brill. Most of the trip the pair is silent as Hilary is deep in reading while Edward is overcome with the trauma of what happened to him in the graveyard. Edward and Hilary stop in Brill first where they meet with Hilary's family of whom have not seen her for many months, and Edward watches as the Swift family is overjoyed to see them. Spending several weeks in Brill its Edward that wants badly to return home but knows that Hilary needs this time with her family and thus doesn't rush her. During this time its Edward that gets to know Hilary's sister Taylor Swift of whom has many questions about William, and Edward believing that Taylor is just crushing on the prince tells Taylor things about William which allow Taylor to form an even more close connection with William within the Fade. After two weeks at Brill they leave Hilary's family in a tearful goodbye and make there way once more by the wagon to the city of Gulltown where Hilary's father has arranged for them to travel to Lucerne with House Shephard.
"

I should have known from how Hilary's family had met her at the gates of Brill that when no one was waiting for me that things had changed. I honestly just thought I would be coming home to the same home that I left.

"

—

Edward Cullen
The two arrive in Gulltown where they are greeted by several members of House Shephard of whom will be accompanying Edward and Hilary to Lucerne where a member of their family will be going to the school. Moving northward travelling by boat down the Kilgor River, and then moving to the Great Royce River it was the group that made quick movement towards Nortbug where they would then travel by carriage to Lucerne. Edward, Hilary and Claire Shephard arrive at Nortburg and while Claire is greeted by several members of House Shephard and friends at the gates no one is waiting for Edward outside the gates which shocks him and brings about the first pangs of fear about his position returning to Lucerne. Saying goodbye to Claire it is Edward and Hilary that make their way now from Nortburg to Lucerne and arriving at the city they are met by a large shanty town located just off the road. Shocked at so many people basically homeless Edward is made even more confused when inside the city through the massive tunnel of Lucerne and moving inside the city he can't help but notice it appears more worn down then when he left, and the number of homeless people have gone up immeasurably from when he had left. Traveling to the Lucerne Hold he is once again shocked when he sees the Gate to Lucerne Hold has turned into a fortress and going to the guard there, he is unable to get inside Lucerne Hold as he doesn't have papers proving his residency but is able to convince a guard who he is and the guard leaves to get his father.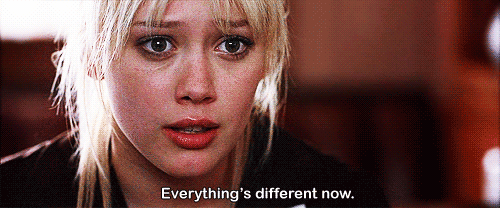 Sitting together on the ground across from the Lucerne Hold gatehouse Hilary tries to console Edward of whom is coming to quickly understand that things had changed for him, and after an hour his father arrives with several men at arms and Floronius Sentius of whom Edward remembers fondly as a man that raised him far more then Carlisle ever did. Carlisle, and Floronius can get Edward and Hilary through the gate and take them back to the Cullen Estate as despite Edward wanting to see his friends its Carlisle his father who tells them that won't be possible tonight. Arriving home he finds Blake Cullen his twin sister waiting for him, and while at first she appears kind and gentle once Hilary is taken to her room to go to sleep Blake takes Edward outside to the gardens and slaps him the face before the two argue as it is clear that she has a lot of bitterness towards him, and as their argument continues she begins lashing out describing all the cruel feelings of his former best friends and eventually overcome with sadness over what his sister says to him he retreats to his room where he hides himself under the bed. Hiding there he begins crying while realizing that his entire life may have fallen apart and makes a wish for the night that things will get better for him tomorrow. The next morning Edward gets up before his sister can say anything to him and accompanied by Floronius and another man at arm of House Cullen. Edward is alarmed by this, but Floronius tells him that he cannot go out alone right now with the recent riots in Lucerne Proper. The group makes their way towards the Cloud Tower where he is excited but also very nervous to meet his friends again. While walking he and Floronius discuss the riots with Edward learning the situation is as dire as it looked when he entered the city yesterday but when Florononius is pressed on what has caused all this change he gets silent, and Edward doesn't push him. Arriving at the entrance to the Sky Towers Edward once again sees signs of the times as the once lightly guarded walls of the Sky Towers have doubled in height and the number of guards is remarkable. Going to the gate guard he suddenly realizes he is going to struggle to get in without anyone remembering him, but this fear is misplaced when he is recognized by Draco Highmore and brought inside the gates. Edward doesn't have any time to prepare as he finds William, Jasper, Leven, Dylan, and Emmett playing Dopelkaf a card game.
Losing Home
"

With tanya unwilling to even talk to me I found depression for the first time. Hostella was my life line. She was the only person who seemed to truly love me. Look what I did to that.

"

—

Edward Cullen.
Edward wakes up and getting up slowly from his bed he looks around his room and picks up one of the books sitting on his table and begins to read.  A servant brings him food, and he eats it in his room not even attempting to leave the room. A knock on the door brings Hilary to his door and seeing his friend he lets her in but feels shame as she sees the way he has been living. From his conversation with Hilary, it becomes clear that it has been two months since his horrible reunion with his friends. They talk of how Tanya left the city shortly after his return with her refusing to even see him before she left, and with the city on lockdown he has been unable to leave and see her. They do talk how despite him and William seeing each other several times it's clear that even that relationship has been damaged. The only positive thing other than William and Hilary in his life arrives at the door in the form of Hostella Hale who comes inside and kissing him its revealed that when Tanya refused to see him in his depression, he grew close to Hostella and the two are now a couple of sorts.
Trip to Arryndale
Death of Hostella Hale
Main Article : Death of Hostella Hale
"

If I had known she was going to follow me I would have held her hand. I would have carried her the entire time to keep her safe. Frankly I would have carried her away knowing how afraid of the water she was. Sweetness was the final straw for her, and it still breaks my heart that the world lost such a pure soul. She deserved life. She deserved love. She deserved a lot of things.

"

—

Edward Cullen
The only time the two go outside of the house is when they travel to see William at the lake, but with William having left the city to visit the town of Arryndale with his betrothed and the Shadow Council it was Edward and Hostella that visited the lake by themselves. Hostella for her part could not swim but would read on the beach while Edward was swimming and the two had a good time just being with each other. It was this closeness that was noticed by Byron Arryn II. Byron was by this point increasingly distant from the Shadow Council as following the events of the Pendant of Cleansing he had become emotionally changed leaving the other members of the Shadow Council to find him strange to be around. For his part Byron did not understand this feeling as his pariah Magi powers had changed him and thus, he was left confused by this isolation but following the return of Edward Cullen he came to blame Edward for this isolation. Watching this constant trip to the water it was Byron that waited until William and the Shadow Council returned to the city and with their return, he put his plan in place of damaging Edward even more in the eyes of his friends. Byron would arrange for the Shadow Council to come to the beach, and they agreed readily wanting some time to rest after their trip to Arryndale and having gotten the Shadow Council to come he went to Edward to complete his plot. Speaking to Edward for the first time since his return from Hogwarts its Byron that manipulates Edward into believing they are friends again, and this leads Edward to not coordinate with William on the beach and thus he goes early in the morning while William and the Shadow Council are going to go mid-day. Edward and Hostella go to the beach together and spending the morning together its Edward that begins to get nervous about where all his friends are, and Byron tells him its fine leading him to go for a swim to calm himself. While Edward is swimming its Byron that leads Hostella to one of the hot springs on the back of the cave and while there he violently attacks her before drowning her in the hot springs. After killing Hostella its Byron that leaves the beach and goes to get William and the Shadow Council from just outside the walls where they were waiting and bringing them inside, he leads them towards the body as Edward is coming out of the water.
As Edward swam out of the water he found her lifeless body in the water and his screams alerted the crowd to the situation. Jasper arrived with Dorna, and Dylan and seeing her fallen body being carried away by guards of House Hale who had arrived first he demanded his friend tell him what had happened. Sobbing with tears Edward told him that he was swimming and she must have attempted to come see him and drown trying.
The Valley of Lucerne - Conversation Incoming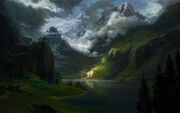 I have spent my entire life trying to do what was right. I have fought for a king I loved. I have fought for a friend I trusted. I have watched my family grow around me...I have watched all this and in my heart I knew everything would be okay. I knew this because I believed in you. You were the foundation of my faith. The boy I knew would have never done the things you have done. You have allowed this...this...thing to take over everything you are. Everything that happens now is up to you. You choose what path you go. I have nothing to say in my Kill me now for seeing you. Seeing what you have become makes me realized I have nothing left to believe in. Take me from this world, and free of me knowing what you have become.

They carried her away and I don't know when but I fell to my knees. I felt an arm go to my shoulder and looked to see my father gently rubbing my shoulder trying to make me feel better. It didn't work. I wanted to die. I wanted to escape all the pain of it all, and I wondered briefly looking at the water if Hostella had it right. She was free of it all now.
Looking around I saw the shocked onlookers all wanting a look at the poor dead Lady that had perished in her persuit of love. They all stared at me and it brought me back to how Harry must have felt back in Hogwarts. Everyone staring at you, and as they do you know in your heart they are split in why. Some hate you. Some love you. This split broke me into pieces in this moment, and he dealt with it every day of his life.
I watched as the crowd parted and through the opening one of my closest friends in the entire world stepped out in Jasper. Holding his cousin Dorna by the arm I saw the hope leave his eyes as he saw them carrying her away. I suppose everyone wants to believe in that moment that their loved one has somehow survived the fate that awaited them. Noone runs to these scenes believing their loved one is dead. Jasper walked painfully towards me and I brought him into a hug as he cried.
It had been so long since we had been anything other then enemies, and seeing him so broken made me realize how much we all had meant to eachother. Leaving had lost me everything, and seeing the four of them now showed me how truly departed from the group I was. He cried for a few minutes while my father ushered people away, and then suddenly he pulled back staring me while wiping the tears from his eyes."Why was she here?"
I knew what he meant as he spoke the words.
He wanted me to explain to him why his beloved cousin was dead following me to the lake. Everyone knew she was afraid of the water, and everyone knew she was quite smitten with me.
"What the hell was she doing here." He moved closer to me, and I didn't need to know him well to know my anwser wasn't going to mean much.
"She must have come to see me Jasper."
"And where were you."He held back a tear as he spoke the words, but I could see his hands clench by his side. I saw Emmett come into my vision and where I should have felt comofrted by a friend arriving, I had little illusions where Emmett would side if the chips fell.
"I didn't know she was here."
"You should have though."
"Yes." He didn't wait another second. Didn't ask another pointless question. He just punched away with all the anger and resentment that I could feel he had been struggling with.
He was strong. The first punch knocked me to the ground and I felt my shoulder twist as I hit hard against a rock. Jasper moved in and hit me again one more time before my father stepped between absorbing another strike meant for me. After that the people around were able to grab him and pull him away.
I wanted to stand there and take it. I wanted him to beat me until we were back to what we were. But life doesn't always give you what you want, and as the two of us stared at eachother both crying he was dragged away all the way still screaming at me with every ounce of hate I knew he felt for me.
The two would get into a fight which was broken up by the onlookers but Jasper yelled every painful thing he could think of at Edward. Dylan who was also on the shadow council with Edward would become very hateful towards Edward as a result of this event and the two would never really recover from this.
Dylan and Laera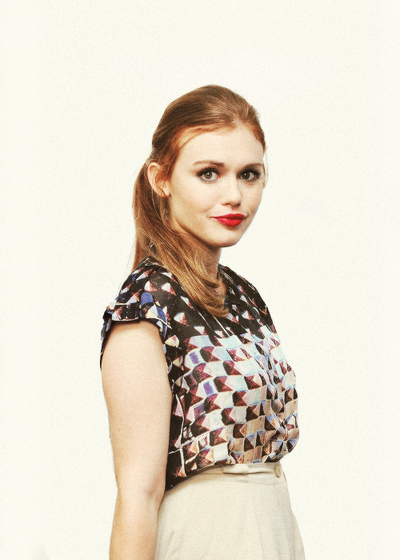 "

She was beauty beyond anything I had seen before. I loved her from that moment, and I will continue to love her for all the rest of the moments of my life.

"

—

Dylan Steinmare
As the fight broke up it was Dylan that would remain behind with Fredrik Highmore, and while they were guarding the scene with many other men at arms they were approached by Emma Bell of whom brought several of her friends of which one was Laera Griffin. Emma Bell, and her friends were able to convince Freddie to tell them what had happened, and after this Freddie said they would escort the girls back to their homes, and Dylan followed him, but veered off to take Laera home personally as she was staying with the Scarlet's and their home that she was staying in was in Lucerne Proper. Walking and talking they got along well, and she made sure to let him know that whenever she saw him she expected he would speak to her. This relationship would grow quickly over the next weeks from simple friendship to a sexual relationship of which obviously because of their non-marital status never was fully consummated, but they were both openly talking about a marriage between the two, and they both planned to tell their parents while their parents visited them at the earliest moment. As they waited for this Dylan would be forced to deal with a situation where his supposed twin sister Erica Steinmare was being harassed by a young noble named Dolan Tarbeck, and just as he was about to fight him over it he watched as Liam Greymane II. would step in and knock out Dolan Tarbeck with a single punch, before taking Erica away from the scene and leaving behind a crowd of hollering young nobles.
The Words of the Dragon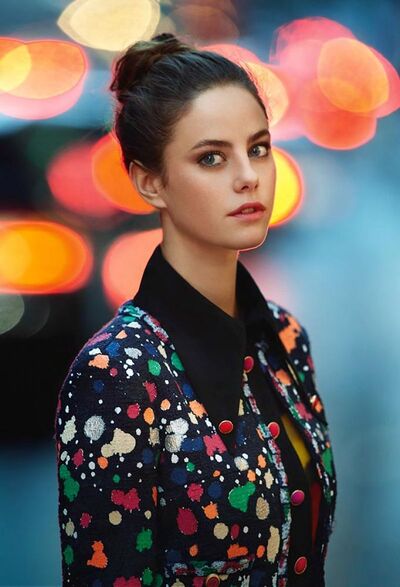 "

I don't know what I expected about my return. I knew they would be angry, but I never thought I would have been completely hated by some, and irrelevant to others.

"

—

Edward Cullen
Emotionally destroyed Edward stays in his room for days and its several days into his self isolation that Lyanna Starke a member of the Cloud Council arrives at his room and the two have a long conversation where Lyanna is able to convince him not to give up on life preaching about the value of life thorugh her eyes as a Dragonoph Priestess. Lyanna Starke who had been on a seven day prayer meeting at the Dragon Temple of Lucerne had returned to find about the death of Hostella and talking with William Lovie III. the two had discussed how basically no one had even checked on Edward with all energy and emotion being given to Jasper and how he was doing and the two realized that Edward needed someone, and with William unwilling to go to Edward due to his own pride they would agree that Lyanna would go. Emotionally destroyed by what has happened Edward had been staying in his room for days and thus its several days into his self isolation that Lyanna Starke arrives at the House Cullen estates. Initially she is blocked by Blake Cullen from entering as Blake has come to take the side of the others and has been purposely keeping people from seeing her brother including Tanya Cullen of whom has come almost every day, but with Lyanna she is unable to stop her due to her friendship with William and thus Lyanna is able to get into Edwards bedroom where she finds him curled in a ball on his bed.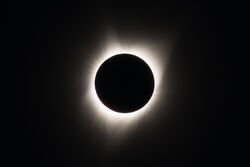 Look at the world father. You were born into this land. You grew up here. These people swore their lives to you. How could you have done all of this? Look at everything you have done. You destroyed a city. Killed hundreds of good men out of fear. Is this how you want to be remembered father. Is this the world you want to leave behind? I know you were a good person once. Don't end it all here. Don't do this. For me father. For everything I supposedly mean to you. Don't do this.
---
"Hey Ed." I looked up from my hands to see Lyanna standing in the doorway with Blake standing behind her.
"Hi Lyanna."
"I'm so sorry for what happened. I know how much you cared about her."
"I should have been watching her."
"Everything in this life happens for a reason. I don't know why Glaurung took her, but he had a reason." I felt Lyanna put her hands around me and returning the hug I cried into her shoulder. "She is in a better place now."
---
"Where have you been Lyanna?"
"I was praying."
"For how long?"
"Seven Days."
"We ate and drank throughout you fool."
"Foolish of me."
"You know its going to be okay right Ed."
"I should have known from how Hilary's family had met her at the gates of Brill that when no one was waiting for me that things had changed. I honestly just thought I would be coming home to the same home that I left."
"You can still get everything back."
"Hostella is dead Lyanna."
"She's in a better place now."
"Your better place isn't going to make Jasper move forward."
The two have a long conversation where Lyanna is able to convince him not to give up on life preaching about the value of life through her eyes as a Dragonoph Priestess, and while Edward doesn't come to truly believe in the Dragon anymore then he already did he believes her. Feeling better after the conversation he speaks with his sister of whom attacks him verbally but during this conversation she lets slip that Tanya had been coming to the estate every day trying to see him. Edward demands to know where she was now and Blake laughs that she had been sent back to the Denali Holdfast after the last attempt several days ago, and with this Edward storms out and gets on his horse and leaves Lucerne traveling towards the House Denali estates.
Starting to Make Things Right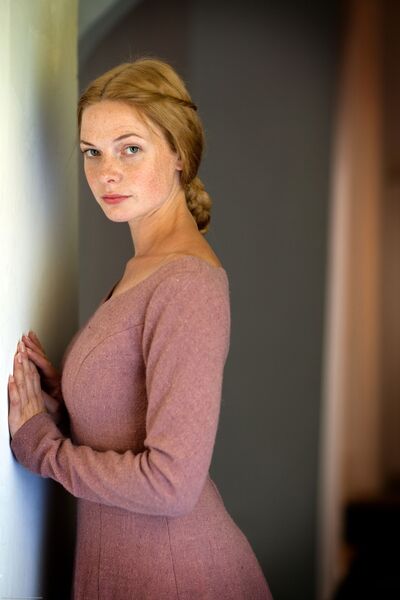 "

I'm sorry I believed it. I'm sorry I didn't respond to any of your letters. I read everyone of them. I read them all and it just made me so confused about why you could say all those things and yet still want to leave. I'm so sorry Edward.

"

—

Tanya Cullen
Leaving through the gate of Lucerne he takes only his broom and heads into a small clearing outside the city range and gets on the broom taking off and heading towards the Denali Holdfast located west of Castle Cullen, and making the journey gives him lots of time to think on his feelings towards Tanya. Arriving at the Denali estates he sees Tanya walking the courtyard and they quickly notice him and he lands in front of them, and without a second thought Tanya runs into his arms giving him a hug. The two talk things out with Tanya revealing the truth that Edward had not known until now in the form of the reason everyone was so mad at him when he arrived was that they believed he had chosen to leave due to not wanting to be around them all.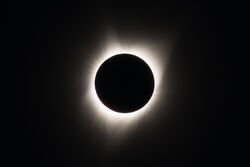 Look at the world father. You were born into this land. You grew up here. These people swore their lives to you. How could you have done all of this? Look at everything you have done. You destroyed a city. Killed hundreds of good men out of fear. Is this how you want to be remembered father. Is this the world you want to leave behind? I know you were a good person once. Don't end it all here. Don't do this. For me father. For everything I supposedly mean to you. Don't do this.
"I wrote to you every month Tanya."
"I know."
"Why didn't you write back?"
"I was really angry with you. I believed what was being said."
"What was being said?"
"That you chose to go to Hogwarts. That you just used your father as an excuse to get away from all of us."
"What are you talking about?" The moment the words came out of her mouth I understood. Understood exactly why everyone had been angry with me. They all thought I had chosen this.
"I'm sorry I believed it. I'm sorry I didn't respond to any of your letters. I read everyone of them. I read them all and it just made me so confused about why you could say all those things and yet still want to leave. I'm so sorry Edward."
Edward Fights with Mathew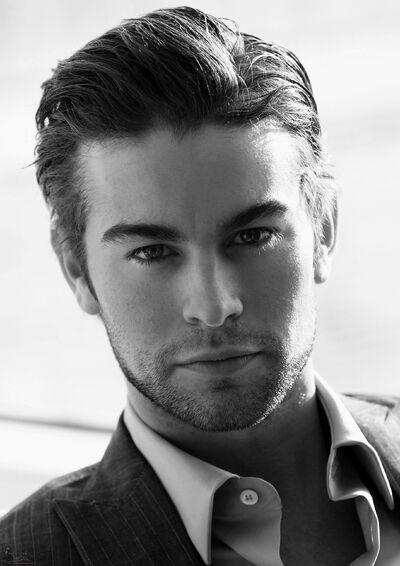 "

You killed the women that was to be my wife. There can never be anything but hate and violence between us after that.

"

—

Matthew Clegane
Edward and Mathew's hatred is now legendary but at the time they didn't know eachtoher and it would be their interaction that would create the hatred. This hatred begin when during his time at the Lucernian Academy he flirted openly with Blake Cullen to a point that Edward eventually told him to step back from her and his arrogance made him at first believe that this person was nothing compared to him and thus he chose to ignore Edwards threat. As he reangaged in a relationship with Blake Cullen Mathew's friends there told him that he shouldn't get invovled with Edward as his best friend was William Lovie and that would be a fight you could not or would not win. Despite these warnings he refused to heed their words and thus he was discovered by Edward after he flaunted his romance with Blake in front of Edward's face while he was in the courtyard training with Jasper Hale. Edward at the time had a sword and it took a silent movement by Jasper to take the sword so that Edward didn't use it to kill Mathew, but the removal of the sword only made the two fight with fists, and before long they were full out fighting in the courtyard. As teachers were unable to intervene it took the silent arrival of one person to silence the entire crowd when William Lovie entered the courtyard. After a moment of silence William who at the time was still argueing with Edward about what he had returned for, and said to him but this changed nothing about harming Edward. After William, Jasper, and Emmett picked up Edward they were unable to stop him from challenging Mathew to a duel which he was honor bound to accept, and with that the duel was a forgone conclusion. The outcome of the fight would forever change both men as they both believed that without intervention they would have been victorious, and this remains a point of open contention between the two.
Pain and Love
Pain and Love
This was always going to end this way. You betrayed me the moment you fell in love with her more then you did me. You did this.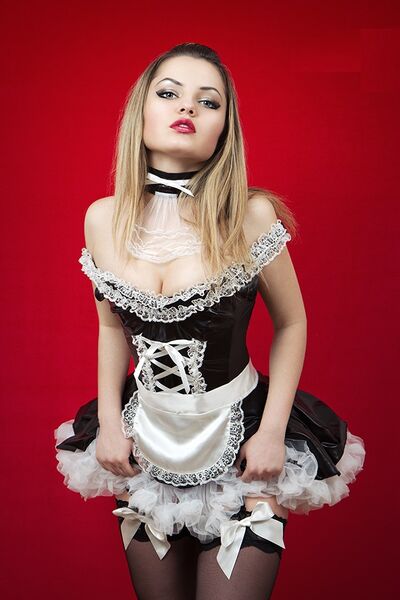 "

Had I of known how it was all going to end I would have turned around and walked away from her. I would have given her all the money I could spare and told her to run away. Run away as far as her legs could carry her.

"

—

Michael Faraday
Everything had been going as well as it could in her line of work until the madness of Michael Faraday reached her. Following a severely bad day for Michael he became emotionally distraught, and in this depressed state he ran out of his home in a rage, and ran to Lucerne Hold where his running was finally stopped when a prostitute got in his way and the two tumbled to the ground. After becoming aroused in this situation he captured the young girl and locked her inside the basement of an abandoned house in Lucerne Hold. He would continue raping this young girl for months before he begin to fear that she might die if he continued so he begin feeding her, and allowing her to walk about the house. When this improved her, he begin a process of increasing the size of the house's basement when he hired a construction crew to make another level beneath the current as well as he had a large tower constructed that went up two levels above the house. All of these things were in the goal of making the life for Yelly who he had become extremely attatched to love him. For the days that the crews were working she was forced to be gagged in a closet for the first few days so that she wouldn't scream but nearly the entire time this was happening Michael held her and attempted to calm her. Once the construction finished she was now able to walk freely throughout the house as the windows, and doors could not be exited without a master key which only Michael had.
"

I locked her in a room so tight that I knew she could never get away on her own. It said a lot about society that I was able to build such things without anyone knowing about it.

"

—

Michael Faraday
Following the moment that Michael had stopped treating Yelly Verun as a sex slave he had become sexually frustrated as he no longer wished to hurt her, and just wanted her to give in to him willingly. When she wouldn't give in he found himself taking other prostitutes and bringing them back to the house. This led to Yelly finally speaking to him when she begged Michael to stop what he was doing, and she said if he stopped then she would give herself willingly to him. This offer was too much for him and so for months he stopped but after having her in what he believed was willing encounters he discovered that she was faking her acceptance when he found her crying, and with this he returned to the city to find more prey, but when he did he discovered a young women that captivated him.
Blake Cullen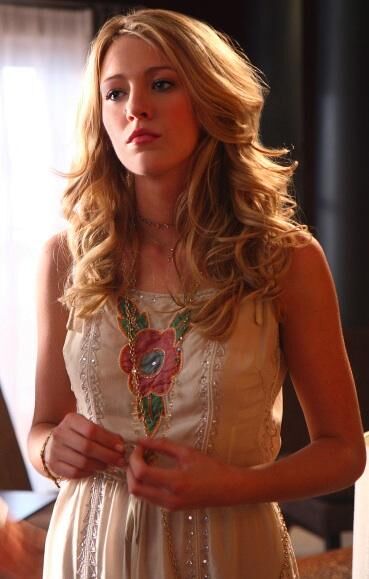 "

Sometimes I wonder what my sister did all those years. It was as if she just vanished, and then after a long vacation returned to the world. Where had she been? What had she done? Where was the young girl I knew before Jasper.

"

—

Edward Cullen
Michael had known Blake during his time at the Lucernian Academy but when he saw her walking in the market everything in his body desired to have her. He used all of his charisma to get into Blake's heart, and over a few months to two became inseperable in every facit of their lives. Even as this was going on Michael could not stop seeing Yelly, and of course bringing prostitutes back to his house where he had come to keep them for long periods before he killed them. In this way he lived an extreme double life where he spent his time loving Blake during the day, and loving Yelly at night. Blake Cullen was the first women that Michael had ever been able to be intimate with without having to be violent towards her and because of this he fell madly in love with her, and wanted nothing more then to be with her every waking hour. For Blake this was something she had longed for since Jasper Hale had left her because he was interested in other women, and since then she had felt more and more alone. Eventually though the high that Michael felt with Blake caused him to stop attacking prostitutes, and as the weeks went by he had more and more difficulty being intimate. As their intimacy dwindled he prepared to attack a prostitute and Blake who believed he had lost interest followed him. She followed him into his personal torture house, and she snuck inside and watched as Michael commited barbaric acts of violence and then put the young women into a cage, before locking the door. When Michael went upstairs he discovered Blake had discovered him, and the two argued before again becoming intimate with eachother in a way that was better then anything they had ever felt before.
Death of Yelly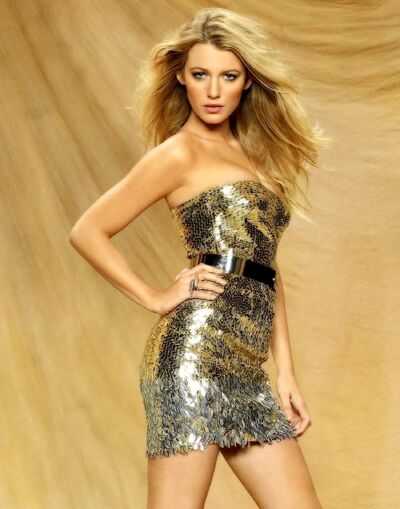 "

There was never going to be enough room in this house for the both of us. Surely you see that. You understand why I'm doing this and because you understand you know when I say that this isn't personal that I mean it. You can go home now. You visit things that aren't so dark now. Goodbye Yelly. Goodbye.

"

—

Blake Cullen
As Blake discovered this world of violence she took to it in a way that Yelly had not, and for Michael this gave him an accomplace. Blake would help her bring in prostitutes of which were especially easy for a girl to get, but harder for Michael to con into following him. But as this all continued it was Yelly that changed as she had been with Michael for so long that she had become enamored with him in a way that while once disgusted with what he had done, she had fallen in love with him and now she begin to become increasingly jealous of the favoritism that she believed he showed Blake. This jealously eventually led to a series of confrontations between Blake and Yelly of which Yelly would be defeated in when Blake decided to kill her. Blake would distract Michael for a few days with serious business of the state, and while this was happening she knocked Yelly unconscious, and then waited until the day before Michael was to return. When Michael returned into the city she knew he would come directly home, and be so prepared to see Yelly that he wouldn't wait for anything, so she would say goodbye to Yelly before she punctured her kidney and covered her in thick cloth around the spot. Blake would meet Michael before he arrived and anger him so that when he went downstairs to see Yelly he was particular forceful, and during this particularly violent encounter between the two she would bleed out through a cut that Blake had already made and had been bleeding for many days internally, and thus she died quickly when Michael accidentally struck her side.
Death of a Fantasy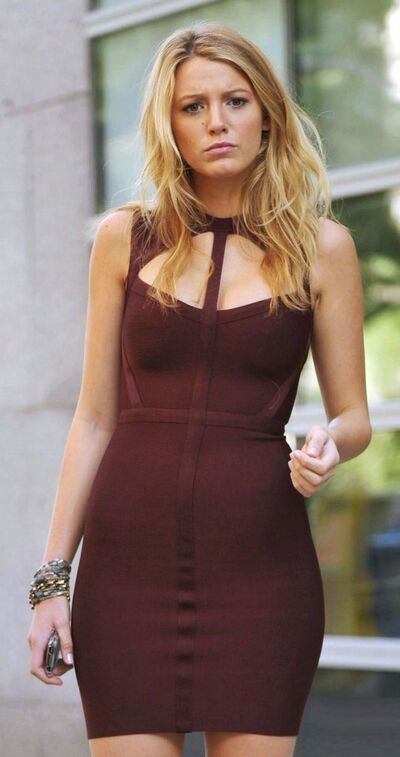 "

After she died nothing was the same. Your different now Michael. Your not the same person that I fell in love with. You need to forget that girl, or else something bad is going to happen here. Something that neither of us will be able to take back. Trust me when I say that I have been turned on once before, and I will not allow myself to fall again.

"

—

Blake Cullen
After this they continued on Blake would attempt to get back to business with just Michael but he was now lost to the old dream, and he missed Yelly more then he loved Blake. Seeing in the back of her mind the reality that she was once again being turned away by another man who loved someone else more she would begin to plan for life without him. As she planned for this reality she watched as he begin to grow sloppy, and she knew he was going to get caught and that would be terrible for the life she was planning without him. Blake would tempt Emmett McCarty into a friendship where in the guise of a friendship she begin seducing him, and he was sadly willing due to the deterioration of his relationship with Rosalie due to her inability to get pregnant. Using this sexual relationship she would grow herself within the circle surrounding William Lovie III. due to the close proximity of Emmett McCarty to the King and with this close proximity she was able to move without any resistance allowing her to remove all the evidence of her staying with Michael. Following the removal of all evidence of her time with Michael she would return to the home she had spent so much time with Michael, and Yelly in order to say goodbye, but instead of finding one last goodbye she would find him laying in a pool of blood crying in front of a girl who was unconscious, but alive. Silently watching him crying without any acknowledgment that he knew she was there she would silently say goodbye to Michael of whom didn't even respond instead just continued to cry, and leaving the home in tears she returned to the Kings Keep where she found Emmett talking with Alice of whom is discussing with Emmett everything that happened in Lorderon, when Blake enters the room. Entering the room she breaks into tears and is comforted by Emmett of whom she tells alongside Alice about the fact that she believes Michael Faraday is doing something terrible in his house, and revealing the location of the house Emmett gathers several men at arms to him and leaves Blake with Alice. Emmett McCarty has been named the Castellan of Lucerne Proper and thus he gathers to him on the way to the home a dozen knights including of whom raided his home alongside the Lucernian City Guard. Raiding the home he thought little of it at first, but then a scream came from the basement and he discovered bodies hanging from the roof terribly tortured and a living victim screaming for help. After discovering this Michael would be quickly tried for murder, and then quickly found guilty despite reservations about killing another Faraday, and with the number of murders he had committed he was executed the next day. Blake now free from the world of violence became extremely enamored with Emmett McCarty and would be overjoyed when only a few months into their affair she became pregnant with their first child.
Conversation Incoming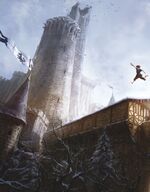 Fairmarket. The Riverlands. Lorderon, and Kul Tiras. Westbridge. All had fallen to our might. All had sworn the sword to the Valley of Lucerne. All that power, and yet I looked north and saw a great demon the likes of which I could not hope to resist. The Empire was the reason for growth. The Empire was the reason for everything we did. The Empire was the land that should have done great things for the world, but instead of this they did nothing. They allowed chaos to breed amongst them, and in that weakeness and failing they threatened to ruin the entire continent.
"My princess I promise you that I have only love in my heart for Emmett."
"Whether or not I believe you or not changes nothing of the facts. Emmett is married and what you two are doing is wrong." Emmett gave me a look and for a moment I thought he might bring up William and Brooke. The look in his eye said that he was thinking about it, but as I stared back at one of William's oldest friends I watched Emmett's eyes change as he clearly became unwilling to use William's mistakes against him. "You are better then this Emm."
"My princess surely you must have seen how unhappy Emmett is with Rosalie."
"Until you came along I saw nothing."
"Perhaps you could not see past your friendship with her Alice."
"Tell me then Emmett. What great crime has Rosalie done that you would turn against her in this way?"
"It is the thing we all think of but no one says."
The moment that Blake learned she was pregnant she knew that she had the hook which would bring in Emmett McCarty and force him to do whatever it took to remove Rosalie for the most important thing for Emmett was securing an heir something Rosalie could not seem to do.
The Affair
Blake now free from the world of violence became extremely enamored with Emmett McCarty and would begin to seduce him, and it wasn't difficult for her to use his desire for children, and Rosalie's inability to get pregnant to get him into bed.
Trickary
Not content to become a mistress to Emmett McCarty and realizing that her father was planning to betroth her following the death of her long time betrothal in the form of Jonas Crakehall she would use potions and medicine to make sure she got pregnant and this forced the hand of Emmett of whom embarrassed Rosalie and begin the destruction of their once true love.
Return of Riley Scott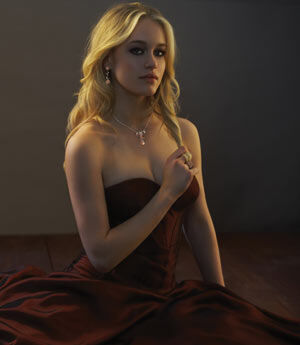 "

Taking on mistresses. Sons coming home. The love of my life returning. What a confusing time.

"

—

William Lovie III.
William travel to Forks on their way back to Lucerne from Fairmarket. On the boat ride back after a long talk with Morrigan, she takes matters into her own hands and finally reveals to William that she wants him in what ever way she can have him, and despite his marriage he sleeps with Leven. Arriving in Forks they are met on the docks by Charles Swan of whom they talk with for a time, but this ends when Riley Scott arrives alone on horseback, and wishes to return with them to Lucerne for a time. Riley reveals to him that Dan Scott is conspiring to make him and heir and he loves his family and doesn't want to see them come to harm through the menipulations of Dan Scott. Leven goes with William as he talks with Riley, and after Riley leaves with Thomas for a while he tells her that he is amazed at the changes in his son, and as they watch as he spends time with Thomas, and longs to see his three oldest sons become friends. Leven once again talks to Morrigan of whom congratulates her on gaining William in the way she did, and Leven shocked to know Morrigan knew begins to take Morrigan into her confidence revealing the arrangement she offered William and he seemingly agreed to.
Meeting a Daughter
I am so sorry my daughter. I would have never abandoned you had I of known.
Meeting a Daughter
"

Roslin do you think my mother is sorry. Do you think when she looks back at what happens here she will look back at it with sorrow. I wonder Roslin if she will look upon any of this as anything other then an annoying setback.

"

—

Lucie Lovie
Following the attempted Coup in Stor Roslin Stor XII. would return to the capital with Lucie Lovie of whom told her everything she could about her life, and everyone was called to a council where they were told that they had the oldest child of the King of Lucerne in their hands. Following this discovery there were many in the council who begin saying they should barter her to the Lucernians, and this charge would be led heavily by Terad Ereham who had been implicated in the Coup attempt but had returned to the fold after its defeat. Roslin argued that if they did that William had shown he would never forgive the slight, and the weak willed Terad wilted under the pressure of Roslin's words and agreed with her idea of simply giving Lucie to the Lucernians asking nothing in return. The failure here of Terad to gain anything would further poison the mind of his son Tristifer Ereham III. to his father and would be the final straw which led to Tristifer turning completely on his father and taking control of House Ereham.
"

My King I have a letter for you. My King the letter is said to be from a High Lady of Stor. She says shes writing in regards to your daughter Lucie.

"

—

Jasper Hale
While Lucie Lovie was being sent to Storhold and the letter was on its way to Lucerne the situation in Lucerne would be quite peaceful as the royal family prepared for the birth of another child of the main branch through Bella Swan and William Lovie, but as this was happening the lessening of the corruption of Morrigan would lead to a major reveal. William
Arrival in Westbridge
"

I looked out over the side of the boat to the docks and saw a crowd larger then anything I had seen in a long while. Nobles, and their men all crowded around, and my first thought was what they were doing. My first thought was never that they were there waiting for me. It just didn't make sence.

"

—

Lucie Lovie
Running From a Monster
"

You have to die.

"

—

Viggo Vortisson
Arrival in Fairmarket
"

When we return Lucie I want you to understand one thing above everything else. Our distance. The time we spent apart. I wish that I could take it all back and you could be right by my side. The people you meet in Lucerne, they are by and large good people, but they all have their own wishes and desires. Some will see you as a marriage target. Some will see you as a threat. Whatever happens, and whatever is said I want you to know one thing. You are my daughter. You are my daughter and I love you.

"

—

William Lovie III.
Leven and William await with many of his children as the boat of Lucie Lovie pulls into the Fairmarket dock, and she consoles him as he gets nervous about seeing her. As she arrives before he can say anything of any real substance she is taken into a hug by Ashley Lovie of whom is followed by Thomas, and William also hugging her but Riley stands back beside William and is unwilling to hug this new claim to the throne. William decides on the advise of Lucie that they will return to Lucerne as quickly as possible and Leven and William stay the night together and then after that returning by caravan back to Lucerne. The second half of the chapter is their journey back to Lucerne.
Return to Lucerne
Death of Rosalie
Despite being begged by Alice not to make a move against Blake it was Rosalie that would travel to Neuin to kill Blake Cullen in an attempt to regain her life and while traveling on the road she was caught by agents sent by Blake Cullen on the road, and taken to a secluded cabin where Blake Cullen would torture and kill her before her body was buried in an unmarked grave.
Family Members
Relationships
Main Article : Relationships of Blake Cullen