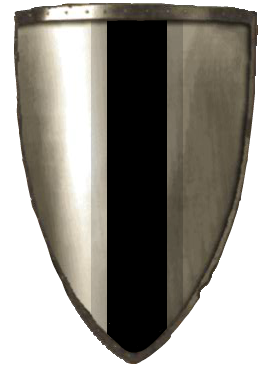 Brandon Jurny is the son of Thomas, and Gretchen Jurny making him a member of and the current lord and patriarch of House Jurny.
Characteristics
Personality
History
Early History
The Journey
Main Article : The Journey
The Early Arrival
You just sent me away Will. You sent me away on what I thought was a real reason, but from where I stand it looks like it was worth nothing. I lost everything while I was away, and the worst part is you cannot even see what I mean. You still do not see.
Going to Stormwind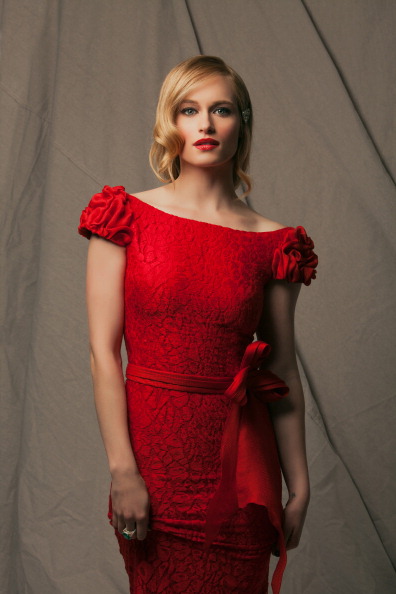 "

I trusted William with my life, and it was the only reason that I would have ever travelled so far from anything I knew. His belief in me pushed me forward, and drove me to be better then I could ever have been without him.

"

—

Leven Martell
Leven alongside her sisters and Ellia Snow would join with a group of twelve Martell men at arms of whom was sent to join them on their trip to Stormwind, as well as a group of four men at arms for House Fraizen who were led by Taelan Fraizen to also accompany them to Stormwind. The group would arrive in Lole, and from there they travelled by boat to Stormwind. Arriving in Lannisport south of Stormwind they made the journey north to the city of Stormwind where there arrival was expected by House Starke who met Leven Martell and her group with Robb Starke of whom would be sent as the envoy for the house since Brandon, and Eddard Starke had traveled to the south in order to meet the Lannisters and try and get them to join with William Lovie III. and thus assist the young prince. Robb immediately became the source of much interest for Leven`s sister Obella of whom would watch him very closely and he would do the same as he alongside his father`s vassals led them throughout Stormwind. Getting Leven a room in the Starke estate in Stormwind she and her sisters would get a good sleep in before their busy day the next day. Leven and her sisters would wake the next day and meet with Robb Starke again of whom told them that Eddard had promised the entire support of House Starke to the efforts of William Lovie. Robb Starke would take her throughout the city of Stormwind where Robb and her sister Obella Martell grew closer and closer before eventually Leven suggested that Robb show Obella privately the second tier of the city while she and her sister Dorea Martell were escorted by Robb's sister Sansa Starke of whom showed herself to be a beautiful and charismatic young lady just younger then Leven, but the same age as Dorea.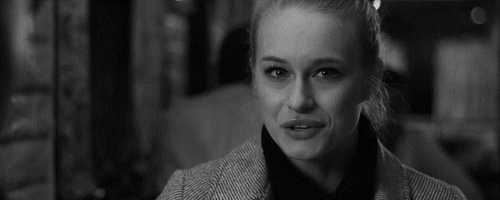 "

Carlisle had told me to expect stiff resistence to the idea of going behind the kings back. He hadn`t told me they hated the king without pause.

"

—

Leven Martell
On the second day of their stay in Stormwind it would be Eddard and Brandon Starke that arrived back in Stormwind accompanied by a large force of House Starke. Following introducing himself it would be Eddard Starke that would meet with Leven alone, as she would make it clear in letters from William that she was a completely trusted member of his forces. Eddard thus spoke openly to her in a way that they were unable to do in letters, and really let her know about the things that Bill Lovie had done and the level of hatred the people had for him. Revealing to her first as well that he believed he had failed in his goal of gaining the support of the Lannisters he was dismayed that it seemed to him that the Lannisters would support the regime, but Leven was thankful for him having even attempted that knowing from her lessons how much division there was between the Lannisters and Starke's.
Look at the world father. You were born into this land, and you have told me hundreds upon hundreds of times how much you used to love it. Look at everything you have done to it. You destroyed a city for no reason, killed hundreds of good men out of fear. Is this how you want to be remembered father. Is this the world you want to leave behind? I know you were a good person once. I have all the evidence laid out in front of me as to why you are the villain of this world, but I don't fully believe it. Don't end it all here, and be remembered as a monster..

"I wish nothing but the best for your friend, and the prince of the land in Lord William but his father isn't capable of leading anymore."
"So what are you suggesting?"
"I am suggesting Milady that prince William when he done in Forks should come to Stormwind and we shall do everything we can as a people to remove his father and place him on the throne." Picturing William on the throne was something I had done more times then I would ever admit to throughout my life, but hearing it out of the mouth of one of the most powerful men in Lucerne was something that I scarsley believed I had just heard.
"You understand I'v know the King for my entire life."
"I know you have seen him your entire life, but my lady what do you truly know of this man." I thought about it and I had eaten dinner down the table from him hundreds of times, and what little had spoken while kind to me had always been for the ears of William. It was no secret that he wasn't a great man, but to suggest he was a tyrant as Eddard had wasn't something I understood.
"I'm not his blood, and he places the ideals of his family...prince William above all things." The honorable Eddard Starke could barely control himself at my near mistaken use of family over William. Sadly noone even his most direhard supporter would call Bill a family man. He was devoted to Will, but to his family...I dont think so.
"I'm sorry milady but when you are forced to exclude the entirety of his family outside of the prince he is not a family oriented man. I know the king well from when we were children, and the man I knew I can say is gone. He used to dote on his sister Catherine you know." He looked at me clearly wanting that to sink in. I had heard him yelling at Willliam's aunt but I had never seen any sort of time between them that would have indicated anything more then hate." For years she was everything to Bill. Then he met Lisa Tyrell and everything in his life just got even brighter."
"He loved her back then?" The fact that it was shocking that Bill loved his wife was something that struck me as odd. I had never thought of it before today, and that as well struck me as strange. 
"He loved Lisa Tyrell like there was not another soul in the world. I was there at that tournament when he made her the Queen of Love and Beauty and I watched the two fall in love as they stared at eachother. It was pure love. But milady...lady Martell when he returned from Lyons he was changed."
"Changed how?" I knew the Battle of Lyons well. Thousands upon thousands of Lucernians had gone to war, and but a slimmer had returned. The destruction of the human alliance at the battle was legendary, but I had never heard William's father mention it once, so hearing Eddard say it was a defining moment in his life was shocking to me. 
"Things no longer made him laugh. Everything was dark and twisted through his eyes. He pushed aside everything that had mattered to him including Lady Tyrell." He looked out the window as if remembering some distant event that pained him.
"Are you alright Lord Starke?"
"I'm fine milady just coming to terms with the fact that my old friend is gone was a painful thing to do, and its no easier now."
"You mean you came to this conclusion long ago?"
"Yes back during the days leading up to the Plague he was lost in madness and shouting during a meeting of the Lords and I realized it."
"The Plague my Lord?" As he went to speak a knock on the door brought our attention there and left the question hanging. 
"You may enter." The door opened immediatly after and I saw Robb open the door. Behind him walking away was another Starke man I remember as Brandon Starke II. while accompanying him was my sister Obella of whom was most likely leaving Robbs side for the first time since we had arrived.
"Father there is a party of Lannisters entering the city who wish to meet as well with Lady Martell." Eddard nearly burst from his seat before coming around to my side of the table and grabbing my cloak from the hanger on the wall. 
"I am sorry Milady but we must cut our conversation short and meet with the Lannisters." He helped me up, and despite never needing the help I knew the reasons behind it, and I took his arm and pulled myself from the chair where he would place the cloak over my shoulders.
"I thought you believed it didn't go well speaking with Lord Tywin?"
"I guess the minds of people like the Lannisters are difficult to read for simple soldiers like me." He laughed as he said it before leading me out the door following behind Robb who led us through the winding hallways and out into the courtyard.
"Where are we to meet the Lannisters Ser Robb?"
"Meetings with the Lannisters are held in the High Keep." As he said High Keep I remembered from yesterday as we had made our way to the third teir of the city, and how high up it was. I wondered why two groups such as House Lannister, and House Starke would have ever thought it was a good idea to meet in a place so easily formed for throwing people off ledges in anger. Laughing to myself brought the attention of Robb of whom looked back and smiled to himself as if knowing I was laughing at some joke I told myself.
Walking along we were joined at the gate to the third tier by a young man dressed all in red armor, and a large Lion Emblem on his chest. It wasn't difficult to know he was a Lannister but Robb walked up to him and clasped his hand in what to me looked like friendship. The man smiled at Robb briefly exchanging words before the two laughed. The laughter of the two ended when me and Eddard reached them, and behind the young Lannister was approached by an older Lannister man with a massive Blond beard. 
"Lord Eddard Starke it has been a long time since I have seen you."
"It has Ser Stafford. What brings you and your nephew to the gates to meet us?" So the young man was the nephew of Ser Stafford Lannister. Thinking back to my class time that could mean it was Lucion, Lancel, or Tyrek Lannister. I doubted Lucion as he was known as Lame Lannister for his ugly appearance and slow brain, but Lancel or Tyrek were both possiblities.
Stafford Lannister stepped forwards staring at me before speaking "To meet with the beautful Lady Martell is more then enough reason to come here Lord Starke." He gave me a strange look as he said it, and I felt my arms instinctibly pull my cloak around me a little further. It was cold so the act would be seen as such, but it was meant for more then keeping the fall snow off me.
"From our last talks it didn't seem your brother was willing to make the trip."
"You must have mistaken. We left a few hours after you did, and we are more then happy to meet a representative of the true King of Lucerne in William Lovie third of his name." Well that was shocking, but if he had wanted to let it sink in he didn't wait long before he nearly immediately turned around summoning the younger Lannister with a look to follow behind him and led us towards High Keep.
During this conversation Eddard would first reveal the emotional damage that was caused against Bill Lovie during the Battle of Lyons including the fact of how kind, and funny a person that Bill Lovie was before the events of the Battle of Lyons. Also revealing the first mention of the fact that Bill Lovie was responsible for the destruction of the Lucernian city of Tree Hill this would be a shocking revelation for a girl that was one of the few people who had been almost always treated with kindness by the King as Leven was one of basically three people that Bill Lovie did not outright hate.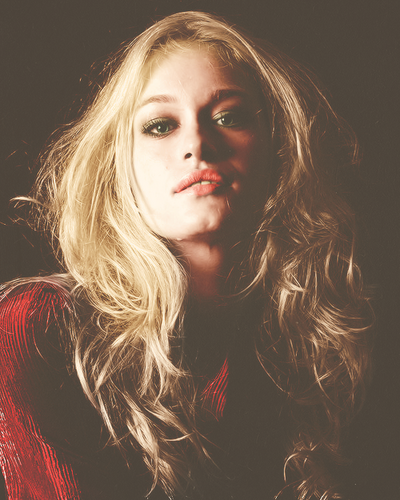 "

The Arrival of several Lannisters was shocking for everyone around, as Eddard had said the conversations hadn't indicated they would come. Something was changing in the air when the Starke's were willing to abandon the king, and the Lannisters were willing to do anything.

"

—

Leven Martell
As Leven talked with Eddard they were interrupted by Robb Starke entering to alert his father that several Lannisters had arrived in the city to meet with Leven. Eddard would lead Leven, and her sister to the Lannisters who waited in the main keep where it was said Tywin, Stafford, and Tyrek Lannister had come. Tywin would join Eddard and Leven in meeting, and Tywin appeared to Leven to be nothing like the man she had heard legends of back in Lucerne as this man in front of her discussed wanting to assist the prince, and wanting to eliminate the tyranny that his father had brought on the land. Eddard and Tywin would argue briefly over an event they called the Plague, but she knew nothing about it, so she made a note to find out about it later. Tywin did suggest that he wished to meet with the prince, as Eddard had and Leven knew her time in Stormwind was over and her time for returning to William was upon her.
Stormwind Negotiations
"

If he turns out to be a monster Robb do not fret. We have our out. I will not force your sister to marry any monster. I promise you this.

"

—

Eddard Starke
Following the departure of Leven Martell from Stormwind travelling to Forks in order to meet with William it would be the Lannisters that called a meeting with the Starke's. Meeting together at the the Keep of Stormwind the group would discuss moving forward as the Starke's were very clearly completely behind William Lovie III. but the Lannisters would quickly point out that in order to move forward and join this alliance they would need more. Discussions would begin when Tywin requested that Sansa Starke be betrothed to Joffrey Lannister of which was rejected initially but was eventually agreed to once assurances were made that if the relationship was not acceptable to both parties upon meeting then new arrangements would be made instead. With marriage ties to bind them there were deals made on trading and control of the Rhunian region of which more regulated what was quite a chaotic region, and thus the Lannisters would agree to join with the Starke's in their support of William.
Trouble on the Road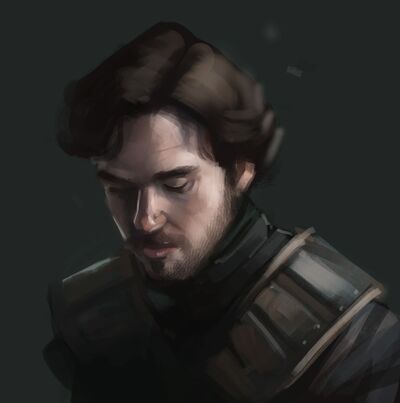 "

You had a different feeling about the land after you heard the words of the honorable Eddard Starke. This was a man who you just knew from hearing him that he spilled out honor, and yet he was telling his horrible tales you just didn`t want to be true.

"

—

Leven Martell
With the loyalty of House Starke assured and Eddard promising to do his best for the rest of eastern Lucerne she would return to Lannistane and back to the boats which would take her directly to Forks. Leven and Dorea were on board the boat when they left their sleeping sister Obella and went to the top deck. When they got to the top deck it was completely pitch black out, and the only light was the single flame burning beside the captain helming the wheel. Leven would approach the captain and find him with a knife in his neck and bleeding out all over the deck. Reaching for her sword she barely got it out before a dagger narrowly missed her head and slammed into the pole behind her. Sliding to the deck she was forced to defend herself as a red masked man charged at her. Out of the corner of her eye she saw Dorea fighting against another man, and she could hear the sound of commotion as the rest of the boat clearly awoke from the fighting. Losing her fight to the red masked man she would finally kill him after he tripped on one of the bodies strewn about the deck, and she would slice his head from his body before he fell into the river (The attacker would later turn out to be Franzal Nighting after Rachel Nighting revealed one of her brothers had been killed by Leven and this was the only instance that makes sence). The crew then broke through the locked door keeping them below and the other man would jump into the river to escape, while the crew moved on and was able to reach Forks without anymore trouble.
Look at the world father. You were born into this land, and you have told me hundreds upon hundreds of times how much you used to love it. Look at everything you have done to it. You destroyed a city for no reason, killed hundreds of good men out of fear. Is this how you want to be remembered father. Is this the world you want to leave behind? I know you were a good person once. I have all the evidence laid out in front of me as to why you are the villain of this world, but I don't fully believe it. Don't end it all here, and be remembered as a monster..

I could hear them through the tent, and it made me sick. I could remember the days when it was me that made him feel that way, and I hated her for it. Sometimes I thought to myself in moments like this how different my life would be if I had gotten pregnant during one of the hundreds of times we were together, but for whatever reason the gods didn't want that for me. I would be in that tent right now holding him close, and knowing with every fibre of my being that I was loved. I was nobleborn, and on the same level as Bella, and yet she had so easily eclipsed me in so little time that it just didn't seem fair.
I felt a hand touch my shoulder, and immediately grabbed for my sword before laughter slowed me and Emmett's head appeared from beneath the helmet as he pulled up the helmet. "I didn't mean to startle you Levia." A fool wouldn't have believed him as he continued to laugh and I struck him in the chest right beneath his breast plate, causing him to stop laughing. As he stopped laughing the sounds of Bella from within the tent grew momentarily louder, and I couldn't stop myself from looking at the tent for a second before anwsering.
"You didn't startle me." I felt his hand go back to my shoulder as I stared at the tent, and as I looked back to him I saw the understanding in his eyes, but also I could feel pity and that was something I didn't want. "It's fine Emmett." His eyes didn't believe me for a second, but I didn't have time to deal with this right now. "I'm going to catch some sleep make sure he doesn't stay up too late we have to be ready for the morning." I said it more harshly then Emmett deserved, and as I walked away from him leaving him with nothing more then a nod of my head I felt terrible.
Emmett just wasn't a person you should ever be rude too. Born of commoner blood it was his kindness that had pulled him into our group, and it was that same kindness that had led him to becoming the gentlemen he was now. I would have to make a point to bring him something as an apology after the battle, but I couldn't think on that now I just needed to get away from that tent that I wanted to be in more then anything.
I found myself searching hopelessly for Obella when I overhear a Starke man talking about how Robb Starke is with her. Going to the Starke part of the camp I see her sitting with him outside their tent rubbing the hair of that giant wolf of his, and as I watch them I feel happy for my sister. She deserves that kind of happiness, and I know that Robb Starke will treat her well. I turn around and walk to my own tent, and as I move through the seemingly endless ranks of tents, and men that we have gathered I feel a sence of dread wash over me.
I have never been in a battle and yet here I am walking through camp thinking on Will, and hoping for a good life for my sister, and yet I ignore the fact that tommarow we wade into the unknown with nothing more then a hope. I'm glad that me and Jasper will be by Will's side tommarow, as I don't know how I could handle the fear of not knowing what was happening with him throughout the entirety of the battle.
I reach my tent and open the flap revealing my sleeping sister Dorea within, and I smile as she jumps up holding a small dagger. "There is no threat from this direction dear sister." She put her dagger away with a smile before sitting up in the bed.
"You can never be too safe. Uncle told me once that when your surrounded by enough men you need always keep a dagger near you lest you find yourself pierced by things other then steel." She laughed as she said it, but I saw how hard she had clenched that dagger, and I knew her well enough to know that she was afraid. I didn't blame her for fear, for I was afraid too.
"Oh my god Dorea when did Oberyn tell you that?" I didn't need to even think on which uncle would tell her such a disgusting thing.
"It matters not for Oberyn always speaks the truth of such things." She smiled at me once more before laying back down, and pulled the blankets up to her shoulders. I moved to take off my armor and piece by piece put it on the stand. Each piece of armor had been intricately crafted, and designed for the every wim I had when I was thinking of my armor, and yet looking at the armor now I wondered whether I had ever really thought I would be in a situation where I would need it. "Levia?" Looking to the sound of Dorea she looked so small under the blanket, and I went to her now clothed for sleep and sat at the edge of her bed.
"Whats wrong Dorea?" She shrugged at me, and the way she did it reminded me of how truly young she was. Less then sixteen name days and here she was standing on the edge of the world sleeping one more time before we entered a battle with strange monsters. "There is nothing wrong with being afraid. I would be scared for your mental health if you weren't afraid."
"I'm not scared to fight tomorrow." I tilted my head at her, and she pushed me playfully. "I'm not I swear...its just."
"Just what sister?"
"I just wonder about something Melessa Vaith said when I was leaving."
"What did she say to you?"
"She didn't say it too me, but I know it was actually about me." I nodded at her to continue. "She was talking about Elize Scorpian. She was saying how no man would ever want to marry Elize because she was constantly armored, and that men hated that." The moment she said it I felt terrible for her. Here she was on the eve of battle not afraid of dying, of which I'm sure she was, but she was more worried about her marriage possibilities if she did fight.
"Let me tell you a story Dorea." She grabbed my hand and I rubbed her hand with my thumb as I begin. I knew the story wouldn't hold up to close examination, but as I watched her eyes close and open I knew her sleepy mind wouldn't put it together. "Once there was a prince of a great kingdom, and this prince was beloved by all that he met. He had ladies fawning over him at every turn, and yet one day the tough lady of another land came to court, and he looked at her with a smile that melted her heart. This lady thought as Melessa did. She believed that her love for swords, armor, and horses would turn him away. But the prince smiled at her, and each day he saw her he smiled again. One day the lady would be walking with her horse by the stables when the prince appeared in all his beauty and splender, and once again he smiled at her. The lady was lost in his eyes, and the smile he gave her melted her heart away. The prince told her she was a beautiful girl, and took her hand walking alongside her and the horse." I looked down as I felt her move her head onto my lap, and I watched her fall chest move up and down, and felt such peace watching my sister sleep. I don't know why but I felt the need to keep telling my side of the story. I didn't want to wake her so I begin whispering it to her, and perhaps it was selfish but I wanted to hear it for myself. "From that day forward the two shared a secret smile between them, and whenever he smiled at her she knew in her heart that he loved her. It didn't matter that they didn't marry, and it didn't matter that he was promiced to others because she knew she was loved."
Meeting the Northern Lords
With the departure of Leven Martell from Stormwind, and the knowledge that William Lovie III. was going to make his way to Stormwind at some point in the coming days, it was the decision of House Starke, and House Lannister that they should call in the northern, and southern Lords for the eventual meeting. Eddard, and Tywin would send two of their family north so that it was clear that they were in unison and for Eddard he sent Jon Snow, and Robb his heir while Tywin sent Lancel Lannister, and Veryl Reyne II. As they travelled on the road they met with the Baratheons
Second Battle of Tree Hill
Today my brothers we right a terrible wrong in the history of this kingdom. We all know what happened here, and there isn't a thing that we could do to take it back. We may not be able to change what happened, but right here and right now united together we can make sure the people of Tree Hill are finally given the rescue they have long deserved. Today don't fight for vengeance. Don't fight for revenge. Fight to save the lives of the innocent. Fight so that a betrayed city may finally awaken.
Second Battle of Tree Hill
Main Article : Second Battle of Tree Hill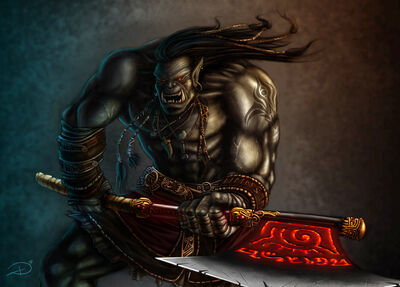 "

For a warrior waiting years for something to happen, he didn't seem to care much that the army he was waiting to arrive got destroyed.

"

—

Saiden Scarlet
As the human/elven alliance destroyed the Orcs that had held the Gondor siege of Minus Ithil for many years, Jurden Hardaxe paid this little heed despite the fact that he was sent word of it from some of his scouts who had been watching that siege for any signs of Mordor weakness. Jurden over the decade of the siege had become obsessed with maintaining his own power, and had basically become uninterested in actually ending the siege through conventional means. Alongside this he also had a growing belief that the humans were completely useless and for all of these reasons Jurden Hardaxe made no effort to double his scouts or anything that might have assisted him in stopping the coming ambush. And if all of this added up wasn't enough he was also still being whispered to by Morrigan who was telling him that it was all a trick and Sauron was only days away. As the Sindar Elven/Human forces moved to the high ground of the area near the bridge of Weidenhouse and from this position they begin planning the method they would use to end the conflict. As the planning begin it became clear that the fight would be started during the night as town they were in described the fact that they noticed very little activity in the Orc camp during the night most likely due to the fact that they had become completely confident in their lack of any kind of threat.

The army moved silently during the night towards the forest that lay just east of Tree Hill, and it was in this forest that the army stayed for the entire day preparing for their assault during that night. The Elves spent the day clearing out much of the scouts that were in place on the eastern side, and in this way when the assault came during the night there was going to be basically no warning whatsoever and it was hoped that most of the Orcs would still be in their tents. The forces arrayed against the Orcs were well above the Orcs numbers but the scouting made the attacking forces believe they were facing a much larger force of Orcs then what was actually present behind the walls of Tree Hill.
"

Three kingdoms working together for the common good. It was inspiring to finally have a king I could believe in. For my entire life I have followed a king who while he may have been good once, I don't think I even remember that. From this moment forward son I will die to protect William Lovie III.

"

—

Eddard Starke
Eddard Starke, and Tywin Lannister would lead the forces in the east alongside a large contingent from Sayden Scarlet of whom had just arrived alongside many from House Scarlet of whom were now completely throwing their lot in with William Lovie III. The forces on the west would be led by House Greymane, and all of their vassals while being joined by House Ordos, and the remnents of the Tree Hill houses that had escaped the battle of which there was a large Tyrell force from Highgarden. In the north the forces of House Swan joined the forces of House Lovie and the army of Brill joined them as well as Hedrik Clegane III. who led a sizeable force of House Clegane. In the south the forces of Gondor, and the Sindar Elves of High Forest moved together and would sweep in first before the main attack in order to bring the Orcs to believe it was nothing more then attackers from within the keep. Alongside this a large force of House Ordos would move into the northern axle in a suprise move since House Ordos had been open in their belief they had been insulted by William, but he had sent a honest apology which had moved Dennis Ordos to assist the young prince.
The Night Comes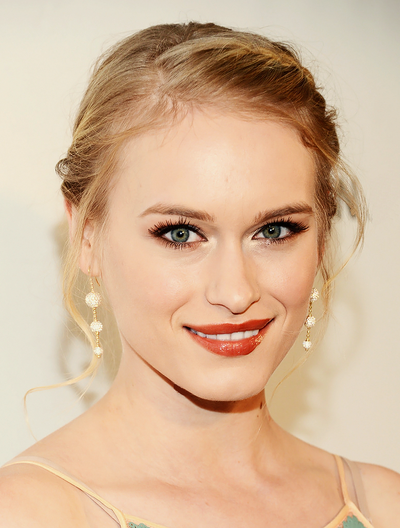 "

The closer we got to night the more I came to understand that the world would be much different after I liberated Tree Hill. Without a single doubt in my mind I now understood that my father had done this. My father was responsible for all of the wrongs in Lucerne, and once this happened there would be no more quests to keep me from the simple fact that he had to die. My father had to die for what had happened here.

"

—

William Lovie III.
Waiting for the night to come William would be able to watch for the first and last time the Orcs setting off their massive drums and horns in order to force the defenders to be unable to sleep during the night and thus exhausted during the day. Hearing this many among the attacking army grew even more angry at the fact that the defenders had been forced to endure this for all this time without anyone helping them. William would spend the night with Leven, Jasper, Emmett, and Edward as the Shadow Council as they were not openly to each other calling themselves spent a few last hours with each other before they all knew everything was going to change. Finding themselves greeted throughout the night by every lord who not wanted to speak to William they couldn't help but see how different things had become for the naive group. The Orcs by this point had no contact with their scouts, and yet they still remained completely unaware. Morrigan would at this point make her final step towards sealing the fate of Jurden Hardaxe when she would convince Jurden to host a large party for his Orcs which made them all drunk and even less prepared.
The Massacre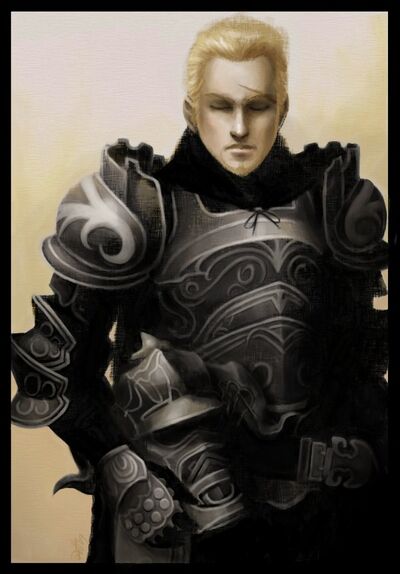 "

I hope they felt in their final moments all the pain of those who they had so cowardly killed years before, and tormented for years since. I hope they face an eternity of pain an anguish for what they have done.

"

—

Charlie Swan
As the night neared the Orcs would begin their party and the loud noise would alert the alliance that this was underway, and also awake most of the defenders of Tree Hill of whom were prepared for what many believed was the final attack. The party continued, and the alliance moved itself completely into position against the now scout less Orcish force, and pushed in many places all the way against the wall with the entire Orcish force within the city itself or dead outside. The night came and the army would move on their predetermined signal of which moved everything forward. The infiltration of House Scarlet into the under tunnels of the city begin as Saiden Scarlet led a large force of hundreds into the tunnels in the goal of reaching the estate of House James and once the attack was underway they would spring upon the already ambushed Orcs. From the west the forces of House Greymane, and House Ordos would move themselves through the broken shattered western gate and encountered hundreds of Orcs in differing stages of drunkenness and the fighting wouldn't spark any concerns from the Orcs as it was all believed still to be a part of the party. Seeing the ambush was underway it was at this moment that Morrigan finally ended the charade and came upon Jurden while he was standing in his residence.
"

Sometimes Brooke you play the long game. You see if you lie to someone for so long he eventually believes that it is truth. For how could anyone keep up a lie for as long as you do. Once they no longer believe you lie, they believe everything that you say. You can whisper the most dangerous of things to them, and they will drink everything you give. Then finally when the moment is complete you may spring. Spring the final trap on the fool who allowed himself to die.

"

—

Morrigan
Aftermath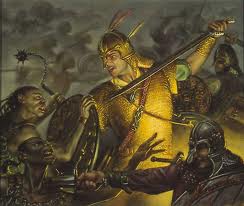 "

Its one thing Leven to win this battle. Once we win this battle, because I believe we will. Once that happens the time to return home is upon us. You know what we will find in Lucerne. You know what victory here means. It means the death of my father.

"

—

William Lovie III.
The battle would end with the complete destruction of the Orc army and the liberation of Tree Hill. When the armies of Lucerne and Gondor entered the remains of Tree Hill, they found the sad remnants of a once truly mighty city. Food, aid and supplies were rushed to the city, but before the true rebuild could begin Andrew Lovie would take the reigns of the King of Lucerne following a duel with his father.
Lucernian Civil War
Main Article : Lucerne Civil War
Retaking of Mander
Go to Mander and join the Tyrells in retaking the state from the rebels who have taken it.
Civil War in Mander
Main Article : Civil War in Mander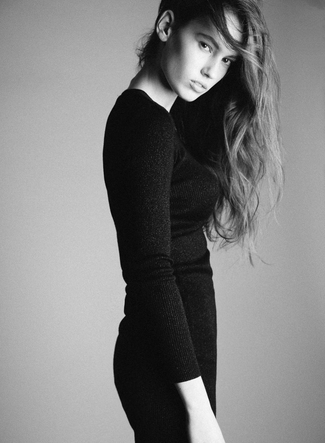 "

Loyalty is an interesting thing Lord Snow. I remember swearing an oath to King James. I did not swear an oath to the new King. For my purposes I am a loyal servant of the Kingdom.

"

—

Jevard Mander
The Civil War in Mander would begin after House Terentia would become hostile towards their lord in House Mander following the breaking of a betrothal between House Mander's heir in the form of Andrias Mander, and a daughter of the lord of House Terentia in the form of Alise Terentia. The betrothal had been a promice made between the two houses and due to the level of Andrias House Terentia had paid a dowry to House Mander to gain the marriage instead of the other way around, and the betrothal had been going fine with Alise, and Andrias having spent time together and become close, but it was ended when House Terentia joined the forces of William Lovie III. during the Journey while House Mander remained loyal to Bill Lovie and this led House Mander's lord in the form of Jevard Mander to end the betrothal and not give back the dowry money as further insult. Following this insult and breakdown of the relationship House Terentia begin making moves against House Mander alongside House Svaeder of whom led by Wittige Svaeder who was married to Terenia Terentia also joined with House Terentia supporting his wife's family. The rebellion of these areas was of great concern as House Mander as the two sides were basically equal in strength but the Mander leadership also knew that the longer this went on the more chance there was that the Bronheim rebellion was put down and then House Tyrell would intervene on the side of the rebels. House Mander would first send Birgitt Mander, and her husband Frodmar Numisson to the province of Far Castamere where they hoped to bring House Banefort to their side of things and then with House Banefort on their side they could move against the rebels. While this action was underway it was Andrias Mander, and Andras Mander that were placed in charge of defending the Mander river crossing which was the only real way the rebels would be able to get into Mander while House Unisson remained on their side.
"

I took command of the defences of Mander. I honestly never thought it would get to Mander.

"

—

Andrias Mander
Jorni Mander would move into Northern Mander where they met with the forces of House Unisson who led by Fafnir Unisson, and his shieldmaiden wife Angela Unisson would prepare to attack the town of Traender and knock out one of the rebels as soon as the fighting begin. Arriving at Far Castamere Birgitt, and Frodmar were met with great excitment by Lord Altmann Banefort, and his family of whom invited them to a lavish dinner the night of their arrival. At the dinner Altmann would agree to support the loyalists in return for control of parts of both Eastern Mander, and Southern Mander. Birgitt had been given orders to gain the support of Altmann under any cercumstances and so she would agree to this offer, and thus Lord Altmann would agree to send his forces under the command of his bastard son Aldwin Storm and begin the assault on Eastern Mander.
Sparking the Fire
"

My father commanded my uncle to lead a force of mercenaries into Eastern Mander with the objective of killing people. He believed it would have the effect of forcing the rebels to move against us.

"

—

Andrias Mander
With House Banefort having joined with the loyalists the plan would be to force the rebels to move against them, while at the same time having the forces of House Banefort move into Eastern Mander and capture towns and villages thus weakening the rebels further. These movements then expanded with the burning of several farms controlled by House Svaeder of which was done by bandits paid by House Banefort and led by Lothar Calnalys and while successful the raids were also extremely violent and led to House Svaedar planning a trap around the villages east of the last one sacked. The bandits for their part continued moving eastward delaying for several hours to sack the fourth village and this delay meant that by the time they arrived the Svaeder forces had arrived at the fifth village where they lay in wait. The bandits were caught unaware and defeated by the ambushing Svaeder force led by Wittige Svaeder of whom were able to bring the bandits to speak the truth revealing they had been paid by House Mander thus revealing the plotting.
"

My Lady the Manders and Banefort forces having been killing and raising all across our lands for months. I tried talking. No amount of talking is going to replace the vengeance that fills my heart.

"

—

Ernar Terentia
Raiding Eastern Mander
With the raids launched against House Svaeder going forward it was the larger scale raids planned by House Mander that would move forward against the forces of House Terentia. Jevard would lead a Bandit force of five hundred hired using Lannister coin against the town of Traender and the attack was launched during the peak of the day meaning the entire town was full as they launched the raid. During the Raid on Traender hundreds of the townfolk were killed and dozens of the nobles were taken hostage and brought back to Central Mander while they also burned much of the town down before leaving. House Unisson would also launch raids into the areas around Castle Fortexius and Castle Moyer but both of these attacks gained little success as they were launched days after the raid on Traender and thus the entire region was prepared for attacks and they were pushed back. House Banefort would launch an assault on Castle Ghertin where troops who were not even hiding their Banefort colors nearly took control of the castle until a heroic defence by Wiegert Ghertin and his elite Knights of the Order of The Holy Evoldar arrived and drove back the attackers. Even after the discover of the previous banditry mission by Jevard and subsequent demand from the leadership of Terentia for restitution's these attempts at diplomacy would be ignored and two knights sent by House Terentia delivering their request were executed leading to House Terentia declaring war on House Mander.
Fall of Traender
Battles of Ghertin
Rebel Counter Assault
Siege of Mander
Capture of Mander
Following the capture of most of the town of Mander by the forces of House Terentia the majority of the military forces of House Mander either continued to fight in the town or retreated to Castle Mander north of the city which was commanded by Andras Mander and at Castle Mander would remain the main holdout of the Mander forces due to its strong fortifications, and the strategic skill of Andras Mander.
Retaking of Mander
"

I have the authority of my uncle Lord Tyrell to end this fight. I had the authority, I just didn't want to kill anyone when I though I could have talked them all down. Now I'm forced to call in outsiders and my attempts at peace have failed.

"

—

Dylan Tyrell
Following the Capture of Mander by the forces of Terentia, and Svaeder the diplomatic efforts of Dylan Tyrell on the behalf of House Tyrell to end the fighting would end and Dylan begin marshaling forces to move into Mander and end the fighting. With the majority of the Tyrell personal forces away assisting in the rebellion of southern Bronheim they were forced to send a token force from Highgarden mainly relying on House Bulwer of Trensdale from their forces while they sent out word to the Starke's to send assistance.
| Noble House | Leader of force | Size of Forces |
| --- | --- | --- |
| House Bulwer | Jack Bulwer | 3,000 Men at arms, 70 Knights |
| House Starke | Brandon Starke II. | 1,200 Men at arms, 120 Knights |
| House Tarly | Dickon Tarly | 1,800 Men at arms, 30 Knights |
| House Reed | Howland Reed | 800 Men at arms, 3 Knights |
| House Scott | Nathan Scott | 1,000 Men at arms, 40 Knights |
| House Reiter | Lambert Reiter | 2,500 Men at arms, 80 Knights |
As the fighting devolved around the capital of Mander it would be the decision of Jevard Mander that he would send the children, and women out of Mander in order to protect them as by this point victory for House Mander was becoming less likely. While most were able to escape it would be Asgerda Mander, and Verona Mander that would be fleeing by carriage when their guard was killed and resisting the bandits attacking the carriage they would kill Verona Mander before raping and murdering Asgerda as well before throwing her body into the river near the road and fleeing the scene.
The Dragon Arrives
"

Do you understand who I am? If you touch a hair on my head the pain you suffer from the King will be beyond what you can fathom.

"

—

Leven Martell
As the armies of Terentia entered Mander it would be the command of Jevard that would lead to Hildur Mander leaving the capital with some two hundred men going southward in order to become bandits and convince the people of the province about the brutality of House Terentia. As the forces of House Terentia moved against Mander the call for assistance would go out into the region with House Mander at this point trying to get assistance as the Liege Lord of Mander. As this call went up it was House Lannister who would send a very large force led by Hanzal Reyne but despite the call coming from House Mander it was House Lannister that ordered Hanzal to join with the forces of House Banefort and assist them which could mean a brutal extension of the conflict upon his arrival. House Tyrell was at this point bogged down fighting against the rebellion of House Bronheim and thus could only send a token force to Mander led by Dylan Tyrell. Also answering this early call for assistance would be the forces of House Scott of whom due to the involvement of Leven Martell at Tree Hill would be basically forced to send forces due to the fact that everyone knew if they rejected her then she would tell William about their refusal.
"

The King shall hear about how you dither about here. You could have raised a force days ago, but you have not. This has not gone unnoticed Lord Scott.

"

—

Leven Martell
As Lucas was away at the time Nathan Scott was appointed the commander of the Scott forces going to Mander, but would be accompanied by Leven Martell and Brooke Scott of whom were the real power behind the Scott movement. When word reached Tree Hill it was ignored by Dan Scott, but Leven would realize that with the fighting in the south taking the Tyrells out of being able to reinforce Mander she believes very strongly that the Scotts need to send forces and she makes Brooke take her to the Keep of Tree Hill to meet with the lords of Tree Hill. Dan Scott would call the assembly of the Tree Hill Lords but during the initial meeting he would delay things, and basically waste time of which greatly angered Leven causing an argument between Dan Scott and Leven Martell. Brooke Scott, and Level Martell would leave ahead of the main force of House Scott with only a force of some fifty men believing that the flag of House Lovie that Leven flies will allow them to move without difficulty on the way to Mander. Arriving at the town of Gunderhoun they meet with Dylan Tyrell who has retreated here following failing to stop the violence at the city of Mander, and explains to Leven and Brooke that the rebels have broken the Mander forces and are in the process of sacking the capital city. Also present in the meeting is Randolph Heitmann II., his heir Gunthard, his neice Alwine, and his brother Eckhart all of whom are shown to be William loyalists as they discuss that both Alwine and Eckhart joined The Journey despite House Mander forbidding the involvment of the State of mander. Leven and Brooke discuss the dire situation they find themselves in and wanting to make sure this ends as quickly as possible the two split up with Leven taking command of the forces of House Bulwar and moving against the capital city while Brooke will lead the forces of House Scott eastward towards House Banefort who is still fighting in the east.
Siege of Castle Mander
Convincing the Lion
Treaty of Mander
Founding of Anthor
Main Article : Founding of Anthor
Founding of Anthor
Father it is time. You must come with us. This is the only way the Kingdom can ever truly heal.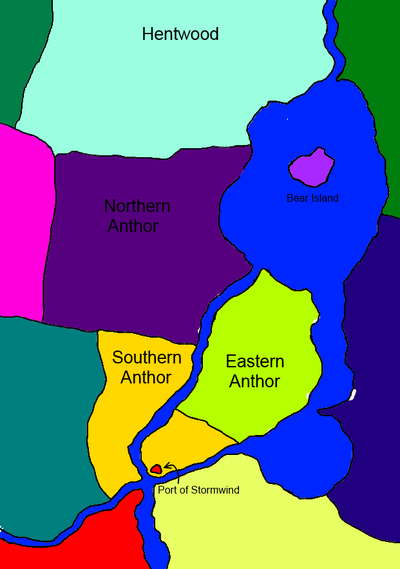 "

It was east where I saw our future. It was in our expansion into the Riverlands, Westbridge and Westros that the growth of the kingdom would be built, and it all started with growth in what we actually had.

"

—

William Lovie III.
Following the crowning of William Lovie III. as the King of Lucerne many drastic changes were going on in the Kingdom of Lucerne, and one of these was the idea of the necessity of a port in eastern Lucerne to be the center of the navy of Lucerne. This eastern location would also allow them to combat the increasing piracy that was coming from Yairs (Region) and in time William wanted to incorporate them into the Kingdom of Lucerne. William also wanted to expand the control of the Lucernian Kingdom in the east with the feeling that most of the region was either of dubious loyalty or underpopulated the region of Anthor was chosen for the site of the new port. The Order of the Red Dragon had the funds and materials needed to begin construction of the Lucerne navy but no great port existed, and Lannistane was deemed to dangerous a location to do it at since the Lannisters couldn't be fully trusted. William would send Varian Anthor his family and vassals eastward where they would found a port on the island now to be named Anthor. The Port of Eastfall would become the beacon of the eastern section in a part of the land where there was little Lucernian presence. The vast province of Winterfell was somewhat broken up to make way for the larger state of Anthor and the many provinces within it, and this was compromise of later giving House Starke land north of Anthor (Later would become Hentwood). The lands that became Anthor would be rich in fishing, and had some mining, but the main operations of the house would be built around Eastfall and the trade that would grow from being the center of eastern trade for the Kingdom of Lucerne.
"

House Anthor nearly bankrupted itself constructing the port, but as the loans from the Hales, and Lovie's flowed in the fears were somewhat alayed. This was going to be their main holding and for them you could tell by talking to Varian that he wanted it perfect. He dreamed of Stormwind, and Lucerne when constructing the port.

"

—

Leonardo Mevinlo
The Port of Eastfall's construction would be the responsibility of both House Anthor and the Order of the Grey Dragon of whom had already worked magic reconstructing Tree Hill. The Port of Eastfall was constructed over several months and during this time House Anthor was busy travelling around the new state making sure that everything was going according to plan, and during this time they were met by members of House Starke who arrived in the near built port of Eastfall. During this time Leonardo Mevinlo would arrive in the port with nearly two hundred engineers and thousands of workmen from the west. Leonard had been tasked with completing the port as quickly as possible and that the Order would fund a basic design on its own, and that House Anthor would be responsible for any expansions on the plan. Finding Varian very much interested in growth he would be tasked with quickly adding to the construction several extra docks, and a large expansion of the Anthor esates.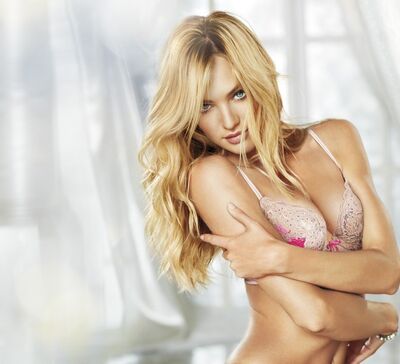 "

We were gaining a Noble House in our lands, and that was something we had to keep a close eye on. House Anthor was known for its honor, but honor is something often spoke of and unless tested how can one know.

"

—

Jon Snow
The Starke's were led by Robb , and Brandon Starke while accompanied by Jon Snow and his friend Samwell Tarly in order to meet with the new Noble House that existed on their doorstep. Kevan Ambry also arrived in the area in order to make sure everyone knew that he was the first in line for the lands north of Anthor that were being promiced, and he arrived around the time that Keven, and Tyrek Lannister also arrived in order to see what was happening and how it would affect Castamere. Candice Anthor was placed in charge of leading the visiting nobles around and making sure they were kept happy, and she did this extremely effectively to the point that Keven Lannister bid her whether she would be open to a marriage to young Tytos Lannister. She would politely refuse but Jon Snow was listening in and watched as she eyed him afar, and after this she would confront Jon on evesdropping. She would kiss him, and the two would begin to take it farther until he stopped her telling her that his heart was with another. Following this the whole group would group together to meet with a large party of Frey's that her father had bid come to the port and see the scope of what was planned in order to further relations under the overal command of William.
Frey Trouble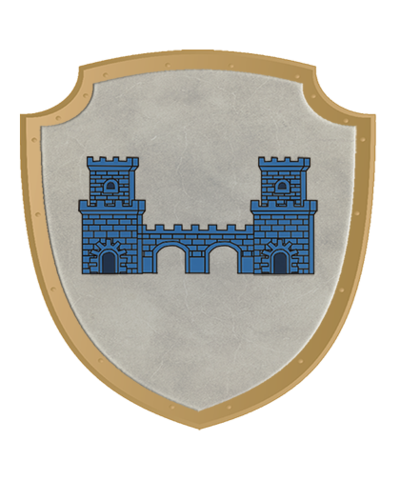 "

The Frey's were know as a rotten bunch but you didn't realize until you actually saw them that the rumors were true.

"

—

Jon Snow
Candice Anthor, and Jon Snow would continue to spend time together and she continued to attempt to seduce him, but his father's teachings about honor made him unable to do so. She would go to the port when the Freys arrived with Jon Snow beside her, and as the Freys visited it seemed clear to the Lucernians that the Freys were after a marriage. After discussions over the female Frey's that they brought with them went well it was believed by all those that were there that everything was going according to plan. After the Freys returned with Roslin Frey the most pretty of the girls that had been sent the Lucernians would make the mistake of not bringing Tytos Lannister to the meeting (Keven had been commanded not to by Tywin Lannister knowing that it would make them think it was Robb Starke they were offering) and this led the Frey's to believe that Robb was being offered. When this was made verbal there was laughter from several Lucernians who saw it as a joke that the Freys would believe Robb Starke would marry someone like a Frey. Black Walder Frey would take out his sword and fighting nearly broke out before his father Stevron Frey grabs ahold of him and controls the situation. The Freys leave after this with parting words from Lothar Frey being very threatening to Robb Starke of whom they feel greatly insulted them.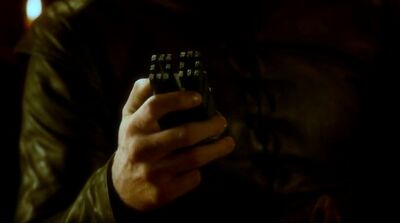 "

Beyond Childish were the Frey's. Did they honestly believe we would marry the heir of one of the most powerful men in the kingdom to a daughter leagues down the inheritence line of some foreign nation. Still hearing the limping Lothar Frey threaten my brother made my blood rise.

"

—

Jon Snow
The Frey's would return to their ships following the argument and despite attempts by many including a near marriage proposal created by Candice Anthor and Stevron Frey the other Freys were intimidated by Black Walder Frey and refused to listen to the heir of Frey in Stevron Frey. On the route back from Eastfall it is known that during the night everyone went to bed, and the next morning the boat had its anchors up, and many on board were dead including Stevron his wife, and the captain. Everyone believed that Black Walder had done it, but unable to prove it and unwilling to be next on the chopping block noone mentioned it, and the story returning to Frey was that the captain had gone insane and killed Stevron and his wife.
Trouble in Highport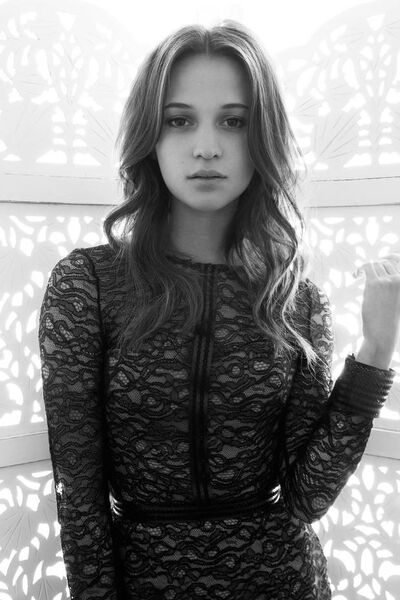 "

People are starting to ask questions my friend. Go in there. Sleep with a whore, and make them forget their questions.

"

—

Percival Lott
Alongside the other forces it would be Robin Highport that travels to Eastfall in order to take part in the celebrations for the new city alongside his friends. Shortly before they leave Fogtown his sister Lara Highport comes down with a sickness due to her pregnancy with their second child and thus stayed behind while Robin Highport left Fogtown by boat traveling to Eastfall. Arriving in Fogtown he finds his friends forcing him to go to the newest local brothel and after a confrontation with Percival Lott he is convinced that the only way to keep his relationship with Larra a secret is to follow their lead and thus he agrees to sleep with a whore at the brothel, and unknown to him the whore he is paired with is Vanessa Cleef of whom is in the process of being tricked by several noble girls into believing this will make her popular. Vanessa Cleef would travel to Anthor for the same reason as Robin, and accompanied by her family there was much thought to finding the fourteen year old Vanessa a future prospect for a husband, but in this regard she was extremely uncomfortable and was not looking forward to this. Entering the room where he believes he will sleep with a whore he finds Vanessa Cleef of whom convinced that she will popular if she sleeps with Robin decides to play the part as best she can, and so desperate for popularity is Vanessa that she is able to convince Robin that she is a whore at the brothel, and he eventually after having a connection with her sleeps with Vanessa.
Conversation Incoming
Loneliness is a disease just like any other. The worst part of the disease is the cure isn;t always to be surrounded by those who love you. Many times the desease spreads despite the logical reasons why it would nothing vulnerable in the host. Loneliness is a disease. I know because I have it..
"What is your name?"
"Now is not about talking about me milord. Tell me what you want me to do for you." She ran her hand up my arm with a confidence that made me sad. She was maybe fifteen and here she was more experienced then she should be at thirty.
"I want to talk with you." There was a look that passed her eyes after I said it and then it disapeared leaving her confidant look to come back to the forefront.
"Shall I talk dirty to you milord?"
"Tell me your name."
"Vanessa."
"Tell me about how you came to be here."
"If I tell you about myself will you. Will you let me do what you paid me for?"
"That depends on your honesty."
"My mother died when I was four. My father liked the drink. When his love for the drink got more then we could afford he sold me here."
"That's terrible Vanessa."
"Life is terrible sometimes milord."
"What would make your life less terrible?"
"What do you mean?"
"What do you dream of?"
"It might sound strange milord..."
"Robin."
"It might sound strange...Robin. But my dream is to be on a farm."
"A farm?"
"Do not laugh at me Robin."
---
"Milk of the Poppy must be used a lot here."

"That it is Robin."

"Do you...do the women here never contemplate having children with one of the noblemen that come through these doors."

"I would imagine it crosses their minds. I would imagine the embarrassment of being sacked from their job, and rejected by the father would outway any imaginations they had of that."

"Not all men would look at the birth of their child in such a way."

"What type of man are you Robin?"

Following this the two lay together and he promices that after he is done meeting with the people he has to at the cermonies he will return to the brothel and pay for her escape from this life and marry her to a nobelmen who will treat her right. The two talk for some time and it Robin finds himself for the first time feeling something for a girl that isn't Lara and realizes that perhaps there is hope for him outside of his relationship with Lara which he realizes cannot go anywhere real as she is his sister and thus will always be walled off to him. Kissing the girl on the forehead he leaves her once again with the promise to return and then leaving he brothel he returns to the the camp outside of Anthor where he meets up with his friends, who are actually shocked he went through with it, but no his honor is without question and believe him. Vanessa having been left to herself cleans herself up and goes downstairs where she tells the girls that she did but they all already know as they reveal they were watching through the wall of the brothel and embaressed she finds that they treat her better and they walk her back to her families lodgings in the city and all say goodbye with Vanessa feeling good for the first time she can remember.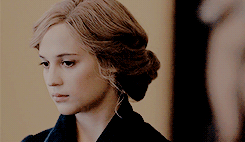 Robin spends time with his uncle before he falls asleep in preparation for his role at the ceremony for the foundation of the city, and the dinner that will follow for the nobles. The ceremony comes and arriving at the town hall Robin enters the room where he and his party travel to their table, but he nearly falls over when he sees Vanessa seated at one of the tables, and it is with her locking eyes with him that he spits out his drink causing the entire room to look to him, but she flees the room as this happens. Despite the staring of all the nobles in the room which amounts to most of the most influential people in the entire Kingdom of Lucerne Robin remains seated in his chair and despite dying inside that he cannot chase after her he thinks of how important this event is and not wanting to let down the memory of his fallen sister and brother he raises his drink and makes a toast laughing off his spitting out the drink which causes nearly everyone to laugh with him. As the dinner progresses it is Vanessa that makes her way back into the room after her father found her and forced her back and returning to the room as the nobles all mingle she is found by Robin and she reveals who she really is and shocked at this he begins attempting to discuss marriage between the two but they are interrupted by the arrival of Vanessa's brother Vilhem Cleef who introduces his betrothed Sydra Skane and despite Vanessa nearly crying Vilhem is so excited that he takes over the remainder of Vanessa and Robin's time together which ends with the arrival of Vanessa's father Saiden Cleef of whom also does not realize Vanessa is overwhelmed and thus doesn't check in on her just takes her away leaving Robin's marriage offer hanging in the air unanswered. Following the end of the dinner Robin attempts to find Vanessa Cleef and finds Vilhem Cleef of whom tells him that Vanessa was sent away back to Goldshire after her father had been enraged at her embaressing moment of running out of the dining hall, and at this news Robin returns to his party and tells them that he will travel to Goldshire.
Meeting the Hearth Druids
The Truth Comes Out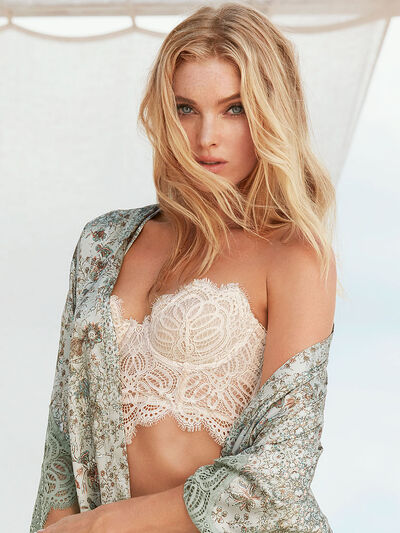 "

Your Grace. I have a letter here, that was given to me by a prominent member of the druids. You need to read this.

"

—

Elsa Hosk
William watches as Leven walks away from the tent and then lets Elsa into his tent where once inside she shows him the letter. Reading the letter it is written by an unknown writer but details how the Druids of the Hearth are corrupted by evil and mean to simply distract Lucerne so that there true plans can move forward.
Game of Rivers
Main Article : Lucernian Invasion of the Riverlands
Game of Rivers
Father it is time. You must come with us. This is the only way the Kingdom can ever truly heal.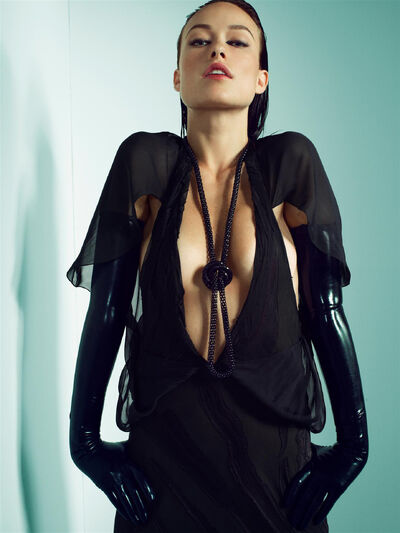 "

The Riverlands were a prize that we just couldn`t walk away from. The ports, the navy, the armies, the population...everything was just far too much to not have within our control.

"

—

William Lovie III.
The Kingdom of Lucerne following the capture of Berne, and the internal reorganization under William begin to heavily target the Riverlands for their next conquest. The region south of the Riverlands called Fairmarket was the first problem in the way as without control of Fairmarket then the threat of a land based offensive was going to be moot. Fairmarket was not very heavily populated but had two main population centers in the form of the large city of Fairmarket, and the western stronghold of Whellia. It would be at the Tournament of Forks following the Battle of Berne where the true plans would be laid forward for the capture of the region of Fairmarket and from there movement further north and taking the Riverlands. Unknown to William was that three members of House Wilde in the form of Andrik Wilde, Olivia Wilde, and Orden Wilde had come to the Tournament of Forks following Andrik Wilde's discovery of the demons in the closet of House Jennett and came to the tournament planning to arrange an alliance with the Kingdom of Lucerne that would end House Jennett. Arriving at the tournament Andrik is able to get himself quite close to the king and spends his time overhearing the plans of the king, and inspired by the vision of William Lovie III. and also hearing about plans to move against Fairmarket he is able to meet with William Lovie III.'s aunt Catherine Lovie and alongside his sister, and brother the three arrange with Catherine that when the forces of Lucerne come to Fairmarket House Wilde will turn on their Fairmarket masters and join with them.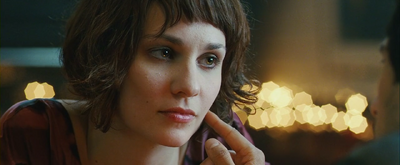 Following this agreement it would be Olivia Wilde that would go to William Lovie III. with this offer alongside Catherine Lovie and it was decided to keep this a secret from the leadership of the attackers lest they make it obvious that the Wilde were turning on them, and also to make sure there forces were not lured into a trap if the forces of House Wilde did not in fact join with the Lucernians. With this in mind the forces of House Starke, House Lannister, and House Scarlet would be the main forces sent against the region of Fairmarket and following discussion with their leaders they would mobilize against Fairmarket. Representatives of the Kingdom of Lucerne were sent into Fairmarket, and the capital of the same name, and these diplomats were either killed outright or tortured and sent back nearly dead by the command of House Jennett of whom was being tricked into believing lies about the Lucernians. Only in the west where House Wilde was dominent would the sent diplomats return safely. In the case of House Wilde when it seemed that conflict was coming they would send one of their members in the form of Andrik Wilde of whom would enter Fairmarket with the command to wait there with fifty men in case the defence failed. With diplomacy having failed the Invasion of Fairmarket was launched, by the combined forces of Lucerne of whom moved in three different spots against the defence of Fairmarket.
Invasion of Fairmarket
Main Article : Invasion of Fairmarket
"

The Jennet line was broken and rotten by the time Lucerne arrived. If I had of wanted to resist, of which I didn`t want to. I would have never fought and died so that the Jennet`s could have one last bloodbath.

"

—

Olivia Wilde
The leadership of Fairmarket was led by House Jennet of whom deployed their forces alongside nearly twenty thousand mercenaries hired from the Riverlands. While unreliable they gave them significant numbers and made a once easy invasion more of a problem. Eddard, Robb, and Brendan Starke led the forces of House Starke into the center of the attack. In the west Saiden, Darion, and other Scarlets led the attack but found that the forces of House Wilde and their vassals were reluctant to engage in actual conflict and were doing more retreating then anything elce. In the east the mercenarie forces of Fairmarket were joined by a small army sent from the Island of Frey of which were called freedom fighters but were sent by the Freys as an insult.
"

After the mercenaries broke and ran you knew it was over. We were not going to die with the fools that thought Frey`s and a mercenary band calling themselves the Whores Servents was enough to defeat the Kingdom of Lucerne.

"

—

Olivia Wilde
With the weakest section of the Fairmarket forces standing on the eastern front, it was the objective of the Lucernians to target that area. Jamie Lannister would instigate a situation where the mercenaries would march during the day and then both armies would camp during the night both sides never exposing themselves. After five days of this the mercenaries and Freys were becoming less and less prepared for battle, and this was exploited on the sixth day when Jamie Lannister moved his men during the night. The Fairmarket forces noticed this and assembled their forces for battle, but their scouts were slacking and did not notice the divergence of the Lannister forces and focused on in front of them. While Jamie moved right at them two larger forces moved in from the sides and enveloped the Fairmarket force. After fighting for several minutes the Mercenaries accepted defeat and would surrender with little hold out fighting, while the Frey`s fled eastward back to the ships on the coast. News spread quickly but not quickly enough for the main Fairmarket force of whom was stuck in between the Starke`s and the Lannisters.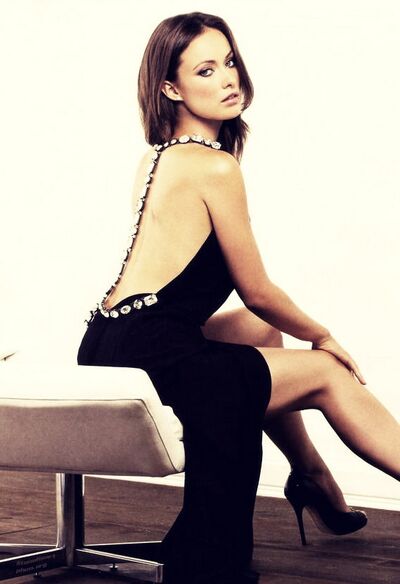 "

You almost wanted to punish the Wilde for the cowardess of the act, but how could you. They had destroyed our enemy and surrendered Fairmarket to us without much more of a fight.

"

—

Saiden Scarlet
While this was happening the Wilde family determined the time was right to change sides, and under the guidance of Olivia Wilde returned nearly all of their forces to Whellia. Back in Whellia Olivia Wilde would lead some two thousand men at arms and a hundred knights towards Fairmarket and behind all the fighting going on in the center. All of this went on while the Scarlet forces moved towards Whellia slowly as they feared they were being lured into a trap, and it was around this time that they were joined in the fight by the forces of House Lovie who were finally arriving in the area and brought overwhelming numbers. Olivia though arrived at Fairmarket, and without alerting the defenders of the Wilde turning on them would use Andrik Wilde to allow Olivia Wilde and the army of House Wilde to enter the city. Entering the city they turned on the Fairmarket forces, and burned and pillaged the town before massacring House Jennet, and taking nearly all the nobles prisoner. As this happened the forces of House Lannister arrived at the gates of Fairmarket joined by the well aware Saiden Scarlet and received the bodies of House Jennet as gifts. Saiden Scarlet would want to take the Wilde family prisoner, but Catherine Lovie had arrived and under the orders of William Lovie III. would command House Wilde spared and handed control of northern Fairmarket, while House Scarlet was given the south.
Council of Riverrun
Main Article : Treaty of Riverrun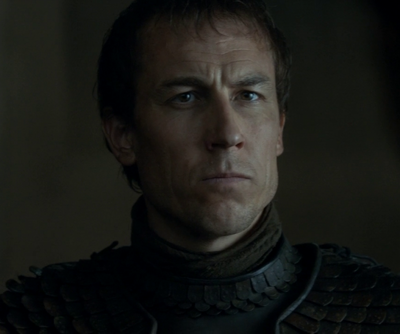 "

The Tully`s were already blood, so I wasn`t surprised when they wanted to not shed any.

"

—

Eddard Starke
When it came to the Riverlands the main power brokers were the most powerful house in the form of House Tully, the dominent northern house in the form of House Green, and the dominant southern house in House Blackwood. These three houses learned of the destruction of Fairmarket, and immediately the Tully`s made the decision to join Lucerne whatever was offered to them. House Blackwood would accept this as well, but many in the house wanted to resist for honor`s sake, but Brandyn Blackwood disagreed and invited the Lucernians to Raventree for a meeting. House Green led by Fadin Green was having difficulties in their north in fighting against the forces of the Deatheaters and thus was more then open to the idea of gaining a very important ally and thus in the spirit of gaining this ally Fadin would send his son and daughter to Fairmarket where they made their ideas clear. Unwilling to meet in a unknown venue such as Raventree the meeting took place in Riverrun. While this meeting was being formed it was House Keath one of the most powerful Riverlords who controlled the large Keath Islands in the southern Riverlands who go to the Lucernians at Fairmarket sending their heir and two daughters alongside several of their most powerful vassals in the form of House Butterwell, and House Vypros in order wot swear themselves into the Kingdom of Lucerne. Following the capture of Fairmarket Lord Tobben Keath would become horrified by the potential invasion of his own island and with this fear in mind he would send letters to the Lucernian forces now garrisoning Fairmarket and these letters opened up conversations about what swearing themselves to Lucerne would mean to them. The meeting in Riverrun would count in all the major houses of the Riverlands, and major elements from Lucerne including Catherine Lovie of whom led the Lovie delegation.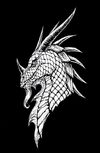 The Rise of Lucerne
I saw the destruction of the world, and knew I had to stop it. There was nothing left to do but become bigger then everyone else. The Empire was never going to be the beacon the world needed it to be. Westros was on fire. The Bretonians had reached for the stars and been burned. And the old shadow of Numeron was fading far too quickly. It was left to us in Lucerne to change the fate of all those who wished to reject darkness. We were the last hope for a world who had long since given up on believing.
Watching the coast disappear, and the vast city of Riverrun appear on the horizon I was shocked at its scope. The port itself ran for miles, and the port was guarded by two large castles on both edges, and in the distinct center was a massive tower the size of which I hadn`t seen since I saw the Cloud Tower back in Lucerne. Eddard approached from behind me, and I felt his hand go to my shoulder. ``Its quite the sight isn`t it Saiden.`` I looked still at Riverrun as he spoke, and the tide of Blue Flags carrying the Tully Fish were so many that it made the city appear blue.
``Were you as intimated the first time you were, or is it just me.``
``When I came here to marry Catelyn I was beyond scared.`` He walked away and towards the mast, and I followed in behind him. ``Back then the tower you see in the center was nothing but a wall, and now look at it. Its funny the way things change.`` He stared out into the port, and behind us I looked and saw the form of my squire, and other nobles coming from beneath. My family vassals in Sigmund Mien, and Tirrion Fraizen came into sight and Tirrion gave me a bow as he caught glimpse of me looking. I laughed at the gesture of Tirrion who through his mother was my blood relative and was older then me, and yet he still managed to be beyond loyal.
``Will Lady Catelyn be meeting us on the deck alone.``
``I would assume her brother Edmund will meet as well, along with any of the Lords that are in the city.`` He turned towards me and rested his hand on my shoulder. ``Never forget that you and I are Lords of Lands larger and more powerful then these Riverlords. While you may be intimidated by the larger port and the castles, never forget that they know what we represent. We represent a threat that their ships, and their trade cannot hope to resist.`` The boat finally reached the dock, and men poured themselves onto the side throwing ropes to the dock hands, and letting us go ashore.
Following behind Eddard he was enveloped in an intimate hug by his wife Catelyn, and looking at the two I couldn`t help but be envious of that kind of love. I had married Jessica when I was very young and she was already past her bloom. She was a beautiful women I would never say otherwise, but her beauty hid an anger and pettiness that was entirely unbecoming. For years I tried to love her, but despite her good and loyal work for me she was still nothing I cared for truly. Not the way Eddard loved his cat. Not the way William loved Bella. It was just so much lesser then what it should be. ``Lord Saiden shall you accompany us.`` It was a question but the man saying it said it with a hint of laughter and I realized I must have looked ridiculous lost in thought standing on the edge of the boat. I turned and bid my squire Fredick Clegane II. to bring my sword shield and I followed behind Eddard.
As we walked I looked into the bay and watched the ship of Jack Shephard, and the representatives of House Lovie  that had been sent to further the talks. We all knew that with Riverrun so went the entire Riverlands, and other then some hot spots the talks were going extremely well especially with the constant threat of the large Lannister and Starke combining with my houses forces. ``Fredrick have you ever seen ships this big.`` The young boy looked around and he was so awe struck it made me laugh. 
``No my Lord I havn`t.``
``Well lets get moving, and perhaps we can find a pretty Brannish girl for you to marry while were here.`` It saddened me that this honorable young man was so mistreated by his father. Apparently his father had spent years working at a betrothal for his younger son, while letting poor Fredick the second of his name sit idle training with the Clegane forces. As he followed closely behind me I wondered whether there was some kind of silent failing in the father that had led to that kind of neglect, but the evidence was so widespread maybe loving your child unconditionally was the rarer act. 
Before I knew it we reached the base of the tower, and a giant tent was arrayed where Eddard, his wife and her brother the lord of Rivverun had gathered around a table. A skinny man in purple armor with a intricate beard approached me from the side, and clasped his hand on my shoulder. ``Lord Scarlet I bid you welcome to our beloved Riverlands.`` As he stared at me it dawned in his face that I had no idea who he was, and he laughed. ``I`m sorry my Lord where are my manners.`` He dusted his hands on his jacket before outstretching his hand for me to shake. ``I am Bryndan Blackwood son of Lord Tytos Blackwood of the Raventree. I am very glad to see your people today, as it is long due that Lucerne and Riverlands be joined together. In the coming days know that I am willing and greatly hopeful to help you with everything your people may need.`` Going back to the notes my Maester had given me on the boat, I remembered back to the Blackwood`s and realized the company I was with.
Byrdan Blackwood was the heir to the seasoned but not elderly Tytos Blackwood, and despite being the third oldest was the heir. Apparently some kind of mishap had broken faith in the oldest boy, and since then Bryndan had become the voice of House Blackwood. Maester Seryn told me that the Blackwood`s would be beyond important to us, and thus without another moment pause I reached and shook his hand. ``Lord Bryndan I believe Raventree has a lot to gain from our friendship.``
"Of this there is no debate. Let me tell you though Lord Scarlet that several inside that room will be of trouble for you."
"It would be too easy if there was no push back Bryndan." He gave a light chuckle before I continued. "Who do you see as pushing back the hardest against our involvement here."
"Pushback you will find from House Hantoway, and House Graege."
"What are there issues with our proposals?"
"They simply love there freedom."
As the groups came together and met in order to arrange the alliance it would be a clear divide during the meetings about how House Tully, and most of the Riverlanders were very receptive to the words of Lucerne, with really only House Hantoway of the Western Islands of Hantoway, and secondly House Graege from the south western Islands of Greage providing any kind of resistance against the Kingdom of Lucerne's plans. Very similar to the current situation in the Riverlands it was decided that the Riverlands would become a Grand State of Lucerne with House Tully forming the Arch Lord of the Riverlands and gaining a seat at Lucerne, while the Riverlords would continue to be known as Riverlords but all fall within the Grand State of the Riverlands. Realizing that their resistance was going to mean little due to the agreement of House Tully, House Blackwood, House Keath, House Justman, House Goodbrooke, and House Lancer the leaders of House Hantoway, and House Graege would storm from the meeting to return to their seats with the belief that they would declare their independance from there. It was during this meeting that the true scope of what the Deatheaters were would become known to the Lucernians as led by the words of Seth Green the violence and chaos that had come with the arrival of the Deatheaters was detailed. Also during the meeting it was Harras Handlin that made the point of joining for the mutual protection of everyone against the increasing hostility of the Iron Islands of whom had started reaving against the lands of House Handlin as well as many other Riverland areas.
Invasion of the Hantoway's
Main Article : Invasion of Hantoway
The moment that House Hantoway, and House Graege stormed from the meeting it was decided by the Lucernian counterparts of the meeting that there resistence had to be stomped out immediatly and this took the form of House Proudmoore, and House Scarlet and all of their forces taking a Kul Tiras fleet and invading the Island of Hantoway.
Annexation of the Vale
Main Article : Treaty of Surdenfane
Family Members
Relationships
Community content is available under
CC-BY-SA
unless otherwise noted.