Candice Anthor




Story Role
POV Role
Lost and Found
Appears In
Lucernian Series
Vital Statistics
Born
Placeholder
Title
Official Titles
Alias
Candy
Race
Vandal
Religion
Dragonoph
Status
Alive
Allegiance
Family Loyalties
Family
Parents
Father
Varian Anthor
Mother
Tillien Anthor
Siblings
Siblings
Full Siblings
Internal Family
Spouse
Morgon Ongrill
Children
True Born

---

With Robert Ongrill

Base Born

---

With William Lovie III.
Candice Anthor is the oldest child of Varian, and Tillien Anthor thus making her a member of House Anthor. Candice Anthor has become increasingly difficult for her father to marry off as her prized marriage is with Jon Snow of whom she loved deeply but he has promiced himself to Ygritte and despite her attempts at seduction he has held strong. Robert Snow and Candice Anthor would engage in a brief affair during the Seven Knights of Aerene Rebellion and during this affair Candice would become pregnant and following the death of Robert during the fighting Candice would force the weak willed Morgon Ongrill into accepting the baby as his despite him clearly having been cuckolded by his wife. Candice Anthor and Robert Snow have one child together in the form of Robert Ongrill III. of whom is a rising power within the ranks of House Ongrill and is close with William Lovie IV.
Candice Anthor would be born the first child of Varian, and Tillien Anthor and at the time of her birth her father was the heir to the Lordship of House Anthor and although she would eventually lower down the line of succession due to the birth of her brother Anduin at the moment of her birth she was first in the line of succession due to her families Absolute Cognatic succession laws. Candice would be sent by her family to the Lucernian Academy and her enrollment was a gift from Catherine Lovie of whom paid for her admittance seeing the loyalty of House Anthor as especially important, and while at the Academy she took her studies seriously but also became involved sexually with the prince William Lovie III. Candice Anthor would become pregnant by the prince, but following the discovery of this by Carlisle Cullen it was James Lovie II. who intervened and used magi to miscarriage the child leaving Candice quite sick. After her miscarriage and nearly a year at the Lucernian Academy, Candice would be sent to Castle Ongrill in order to become the lady in waiting for Eline Ongrill but this was in fact just a cover for her when in fact the goal of her father and Eline was to pair together Candice Anthor, and Morgon Ongrill for marriage. During her time in Ongrill Candice would come to respect Morgon, but there was a lot of friction between the two as Candice discovered that Morgon was fanatical in his belief in Dragonoph and was a devout member of the Talvin Sect meaning he would not touch her sexually which frustrated Candice who already had gone down this road while at the Lucernian Academy. Candice Anthor would become involved with Robert Snow one of the Seven Knights of Aerene and engaged with him in a sexual relationship while betrothed to Morgon Ongrill, and she became extremely attatched to him during this time joining the Knights of Aerene after reading the letters he showed her detailing what they both believed were the commands of the crown to take control of Castle Ongrill from House Ongrill. Candice Anthor would following the founding of Anthor be sent to Castle Ongrill in order to marry her betrothed Morgon Ongrill of whom had finally relented to marry her despite knowing that she had cheated on him during thier betrothal and in this way she traveled westward escorted by Robin Highport of whom she attempted to sleep with on the road but he resisted her. After being embarrassed by the refusal of Robin to sleep with her she ran away from the escort and was captured by a group of bandits that had been following them and the bandits would be revealed to be led by Thomas Grestife a banner-men of House Jestife and while they attempted to get her back to Brill and House Jestife they were stopped by Robin Highport of whom took the men prisoner bringing them to Brill. Candice Anthor would join Edward Cullen and his attempt to discover what was happening in Lorderon, and during this time she was able to - despite the chaos of war, and destruction - arrange for several trade deals between the Port of Stormwind, and Lorderon.
History
Candice Anthor would be born the first child of Varian, and Tillien Anthor and at the time of her birth her father was the heir to the Lordship of House Anthor and although she would eventually lower down the line of succession due to the birth of her brother Anduin at the moment of her birth she was first in the line of succession due to her families Absolute Cognatic succession laws.
Early History
Lucernian Academy
Candice would be sent by her family to the Lucernian Academy and her enrollment was a gift from Catherine Lovie of whom paid for her admittance seeing the loyalty of House Anthor as especially important, and while at the Academy she took her studies seriously but also became involved sexually with the prince William Lovie III.
Ending Betrothals
Ending Betrothals
She's too good a person father. Please send her away.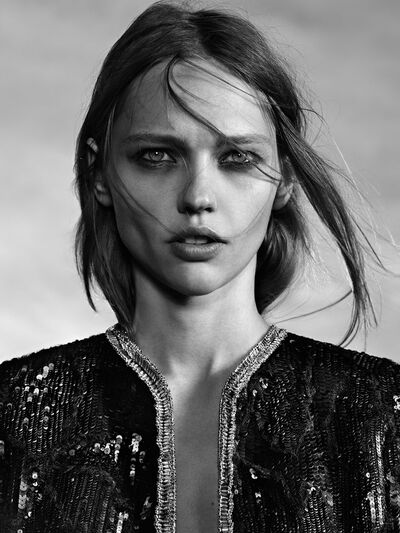 "

I don't know what I expected about my return. I knew they would be angry, but I never thought I would have been completely hated by some, and irrelevant to others.

"

—

Edward Cullen
Following the ending of the betrothal between William Lovie III. and Amber Heard it was Eddara Floren that was called to the capital as a potential wife for William by his father and for Eddara this was a massive shock as she was relatively low level family and had never saw the possibility of marrying so high as a legitimate chance for her, and thus when she arrived there was a lot of nerves from her side, but the experienced William Lovie III. proved extremely charming and she quickly gained a major crush on him. The relationship between Eddara and William was put under threat as the loss of Alice, and Amber in short succession had led to a quite noticeable drop in the morality of William Lovie III., and waking up from the coma had led to him coming out with constant strange dreams about a now unknown Alice leading to him being quite torn. William specifically would come to destroy his relationship with Eddara as she discovered how gentle and good a person she was which led to him having his father send her away as he didn't want to hurt her or bring her down to what he believed was his new level. Eddara for her part was devastated by this as she had come to be in love with William as during there time together he had never showed her anything but affection and love and she had not seen any of his weaknesses, and thus when she was told to return home without a word from him she would become extremely depressed and barely left her room upon her return home.
"

I truly believe that you love the prince. I believe that. The problem is I don't give a fuck.

"

—

James Lovie II.
Another girl who attempted to find her way into the heart of the prince was Candice Anthor of whom had arrived at the Lucernian Academy during the time of Alice's departure and still had become infatuated with William. The two would engage in a sexual relationship of which was a very emotional affair for Candice who fell deeply in her feelings of William but for William he was in the middle of his emotional breakdown and could give little of his heart to anyone. After Candice wakes up and feels sick and this leads to her throwing up. Following this she notices in the mirror that her stomach is larger and believes that she may pregnant. Candice goes to the local temple and meeting with a priestess there named Theodora Aerene of Lucerne her feelings of being pregnant are validated and thus she returns to her room at the academy where she has to think about who she should tell. Following the words of Theodora she went to see William but instead came to find Carlisle Cullen of whom was devoutly behind king James and in this loyalty would delay Candice from seeing William and instead told James. James would not be who Carlisle found but instead it was Vhloraz who had control of James at the time and in a move that would horrify James - as he thought the one thing that Vhloraz could not do was gain control to try and hurt William - it was Vhloraz that was able to have Candice brought to him despite the attempts by James to retake control of his body.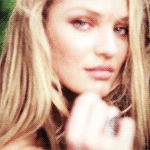 Candice found herself being summoned to the chambers of the most powerful man in the kingdom but also a man that she knew to be a monster, and a man that she knew was hated by William and so she was both excited and terrified about the prospects, but as she was escorted by several knights her choices were limited. Reaching the room she found the version of James controlled by Vhloraz and was shocked at the madness he displayed, but remained resolute as the man rained insults at her for believing that she was going to have the child of the prince. As she stood there the man she had always believed was the living embodiment of Glaurung's will would summon a spell and she felt screams from within her as James miscarried the child of her and William, and as the screams went silent she fell unconscious. Following this it was James that was able to retake control of the body, and in order to protect the girl he commanded Draco Highmore to take her to the estate of Catherine Lovie who when Draco arrived with the broken from of candice she was at a loss to what to do, but realized that the truth would help nothing, and then with the help of Draco was able to convince Candice once she woke up that the miscarriage had just happened and that visiting the king was a just a terrible dream.
Pushing William
"

Since Amber left I've had a lot of trouble feeling anything real. I wish I knew why she left.

"

—

William Lovie III.
William overcome with sadness because he can't stop thinking about Amber escapes his own bedroom which he had shared romantically with Leven the night before and in a lie he forces his cousin Marcel to back him on and then he goes to the Lucerne Lake where he sits by the water thinking of Amber Heard at first but as he falls into daydreaming he dreams of the shadow girl who he feels so close too dreaming of the two of them traveling to Lucerne Proper and then meeting with Britney Hemsworth. Following the dreams he has of the girl of which have been going on increasingly more frequently since coming out of his coma he travels back to the Sky Tower where he finds Faye Skane one of the girls that he has been sleeping with as of late waiting for him at the gates into the Sky Tower, and decides that since she is more clear on his emotional capabilities that he will invite her up. Taking Faye upstairs the two discuss her life back in Nostheim and William becomes disappointed in himself for not knowing more about her, and there conversation only stops when they begin kissing and sleep together. After sleeping together Faye sadly has to leave and William walks her out the two talking and William is happy to learn more about her they make plans to go to Nostheim in the summer something that excites them both. Sitting in the gardens following her departure he is interrupted from his reading by the arrival of Blake Cullen who has arrived and brings news from her father that Edward Cullen is returning to the capital, and together they read the letter which clearly Blake has already read despite the letter specifically saying for her not to read it as inside is embarrassing things about Edward including the fact that he didn't really make friends while he was in Hogwarts and is very lonely.
"

I arrest him on the orders of the king. You may speak to your father tomorrow and I am positive that he will enlighten you to the crimes of this...of this man. Now while I deal with this Ser Gilbert please escort the prince upstairs.

"

—

Kieth Schwartz
Taking Blake up to his room is interrupted when as they enter the Sky Towers they see an argument and sending Brook upstairs William intervenes discovering that the guards have been arguing over the situation in Tree Hill, and William having only heard about Tree Hill in rumors attempts to get the guards to speak about it but is stopped by the arrival of Kieth Schwartz of whom silences the guards and has Gilbert Fouline take William upstairs. Arriving upstairs he is shocked by what he has learned from the argument and tries to talk about it with Blake but stops this when she takes her clothes off the moment they enter his room, and despite wanting to be better he sleeps with Blake Cullen the twin sister of his now returning former best friend. Waking up in the night William tries but cannot go back to sleep so leaves Blake in his bed and travels downstairs taking the lift accompanied by Gilbert, and Erik but after they reach the lift William is able to trick them and runs out of the palace using a trick he thinks about learning back with Amber and makes his way through the city towards the estate of House Martell. While he is doing this he doesn't know that he is being watched by Lornax who having taken on the form of his mother Lisa Tyrell follows him as he makes his way towards House Martell. Lornax has become increasingly driven to stay near William who by this point is increasingly powerful in his Dragonborn abilities and his power is like a beacon for Lornax.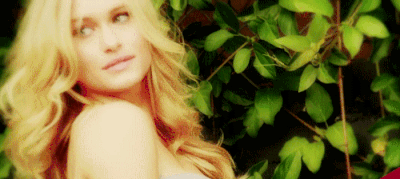 Reaching House Martell he climbs the window to Leven's room and entering her room she wakes when he lies down beside her and without a word he brings her into his arms and they hold each other as William falls asleep. Waking in the morning the two begin kissing but this ends with a bang at the door and William hears Kieth yelling downstairs and without a word the two start laughing and get their clothes on going out the window running towards the caves. Unable to get out of the estate Leven helps William by tackling Ser Erik allowing William to get out of the estate but as he runs through the streets he finds Draco Highmore waiting for him and realizing he has been caught he catches his breathe, but when he looks back up his mother is standing behind Draco and puts a hand to his neck and Draco falls unconscious. Stunned to see his mother who hasn't left the top of the tower in years he walks up to her, but before he can say anything she tells him to have fun in the caves and disappears into nothing. William is pushed to move by the sounds of guards shouting for him, and despite the tears at seeing his mother he keeps running until he reaches the caves of Lucerne, where he finds the bed he has left there and lays down and tries to understand what just happened. Woken from his dreams by the arrival of Kieth Schwartz the two talk for some time with Kieth trying to make William see that hes wasting his talents hiding and doing all the things hes doing and convinces William to persuade his father to give him more responsibilities and with this in mind the two travel back to the Sky Tower to meet with Bill.
"

Bretney. Eddara. Leven. Blake. Amber. Oh Amber. I have hurt so many people. So much is expected of me and yet I am doing nothing. Mother please. Please tell me how to make this better. Please.

"

—

William Lovie III.
Arriving back at the Sky Towers he finds Draco Highmore waiting for him and once he gets on the lift and it begins to rise he asks Draco to stop it and then he apologizes to Draco for what happened in the street, and Draco accepts his apology but when he brings up his mother Draco does not remember this saying that she hasn't left her room and all he remembers is William throwing a rock at him. Confused as to what actually happened William commands the lift to raise again and travels up the lift but asks Draco to go past his fathers office where he knows his father is, and instead stops on the floor where his mother has come to be hidden away. Getting off on the floor he goes into his mothers room and finds her sitting at a table eating a small meal, and going to sit at the table with her she makes no movement to show that she knows he is in the room with her and instead is just mumbling to herself. William attempts to get her to speak telling her that he saw her in the street and pleads with her to speak to him, but despite all his efforts she did not make any more, and he left the room crying. Going into the hallway he closes the door behind him and with tears in his face shares a look with Draco who doesn't say anything just walks up to him and William goes to him hugging him as he has come to see Draco as a father figure.
Rise of Eleonore
Main Article : Eleonore Scarlet's Council Meeting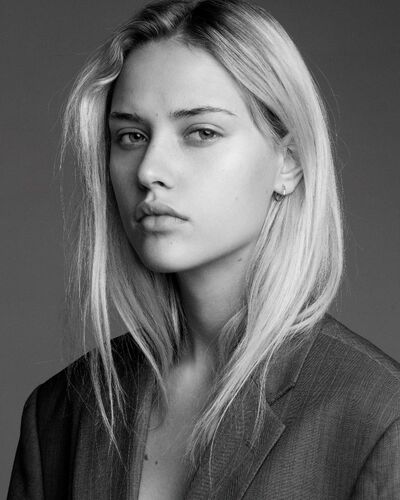 "

I don't know what I expected about my return. I knew they would be angry, but I never thought I would have been completely hated by some, and irrelevant to others.

"

—

Edward Cullen
Following his meeting with his father he travels to see his aunt Catherine whom he will ask for permission to take Eleonore Scarlet to the council meeting, and does this travelling to the homes off the side of the Sky Towers where he finds his aunt eating lunch with her husband Christopher, and her two daughters (his cousins) Emily, and Hanna along with there son Christopher and Catherine asks him to take a seat which he does eating lunch with them. After eating with them he goes to the garden with Catherine and Emma and the three discuss that he wants to bring Eleonore Scarlet to the council meeting and he got permission for this from his father. Travelling with Emily he goes to the House Scarlet estate where after the guards let him inside he is greeted by Lord Alexandros Scarlet II. and his son Kren Scarlet of whom he went to the academy with, and after talking about what he wants Alexandros sends Kren inside to get Eleonore while William, Emma and Alexandros stay inside and talk about the politics of Lucerne with Alexandros showing a hint of disloyalty to his father but declaring himself completely to William.
Fall of Eleonore
Main Article : Capture of Eleonore Scarlet
While originally planned to be killed once they had gotten her out of the city it was when Kieth had successfully gotten her out of the city and met up with Circle of Magi member Johan Snow of whom using his Magi abilities reveals to Kieth that Eleonore Scarlet is pregnant and Kieth becomes unwilling to follow through on killing her and instead takes her to Orleans. William waking up and for the first time that he can remember he had a good sleep and travels to see his father so that he can tell his father about his desire to marry Eleonore Scarlet, but after there discussion he returns to his room crying over what he realizes he has lost.
Marriage to a Priest
After her miscarriage and nearly a year at the Lucernian Academy, Candice would be sent to Castle Ongrill in order to become the lady in waiting for Eline Ongrill but this was in fact just a cover for her when in fact the goal of her father and Eline was to pair together Candice Anthor, and Morgon Ongrill for marriage. During her time in Ongrill Candice would come to respect Morgon, but there was a lot of friction between the two as Candice discovered that Morgon was fanatical in his belief in Dragonoph and was a devout member of the Talvin Sect meaning he would not touch her sexually which frustrated Candice who already had gone down this road while at the Lucernian Academy.
The Seven Knights Rebellion of 5123
Main Article : The Seven Knights Rebellion of 5123
The Seven Knights Rebellion
It was those seven knights that showed me just how imperfect the Kingdom was. I had always understood to a certain degree that there was bad feelings among the people of our kingdom but seeing the support the seven got showed me the reality of this feeling. I had do do something. They were the final straw in showing me that.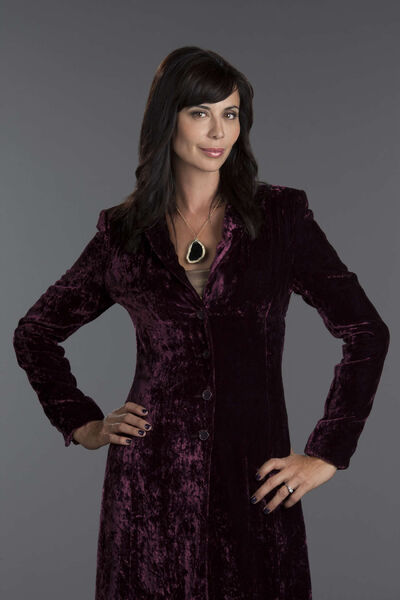 "

Things are a foot in the land. Those who moved against Tree Hill are once again stirring. It is time we struck back.

"

—

Brandon Floren
The Seven Knights of Aerene would first be formed as an idea by James Nighting of whom as a member of the Circle of Magi wanted to assist his only family above all things and saw opportunity for his family to expand into the lands of Eastern Lucerne and specifically the lands of House Ongrill, and in this way he begin planning the idea of starting a banditry conflict in Eastern Lucerne to extend this plan. James Nighting would conspire with Circle of Magi operatives in the area to find individuals who they knew would work alongside them, and in this way they planned to have the leadership of the Seven Knights believe that they were doing this in order to end corruption and greed in the area, but while the leadership was doing this the Circle of Magi would commit atrocities in the area sparking the coming of the Kingdom of Lucerne and through this they hoped the land would be ravaged leaving it more open for invasion. The Circle of Magi would send Kieth Schwartz of whom approached Alester Floren to become the leader of what they saw as the banditry force and Kieth would convince him that James was unable to send troops for fear of reprisals from the other nobles and thus needed Alester to save the land. As the Circle of Magi sent correspondence back to King James Lovie it would be Catherine Bell that would intercept one of these letters and discovered that the rebellion would be happening but also to her horror she discovered through reading the writing that James was not simply aware but was in fact orchestrating these movements. Realizing what she had discovered she knew that this was the moment where she could finally find out whether or not William had what it took to take control of the situation.
"

I don't care what happens to me Cuthwin. I won't be a part of this anymore.

"

—

Werner Schinkel
While Catherine busied herself with planning what would become the first part of the eventual Journey it was an exhausted James Lovie II. that would be completely possessed by Vhloraz who was able to sneak a command past Kieth and to Cuthwin Mountain. This command would order Cuthwin to have James Nighting II. send Alice to Dunten where he wrote a letter to Lord Maeger Duneria telling him to capture Alice on the road and then execute her. When Cuthwin left to deliver this message he was accompanied by Werner Schinkel his personal lower enchanter. While Cuthwin had lost himself to the darkness following their actions in the Ambush on the Eyes it was Werner that felt shame over what had happened and vowed to never allow such evil to happen again. Having remained at the tower for his time since the ambush on the eyes it was Werner who only left for the first time for this event and thus realizing that the plan Cuthwin was doing was evil it was Werner that prepared to turn on him. Traveling northward to Dunten after meeting with James Nighting II. it was Werner who's hatred of his long time best friend reached its peak but despite this he lacked the courage to act and they arrived and met with Maeger Duneria and told him of his command to capture Alice.
The Lies of Ghelen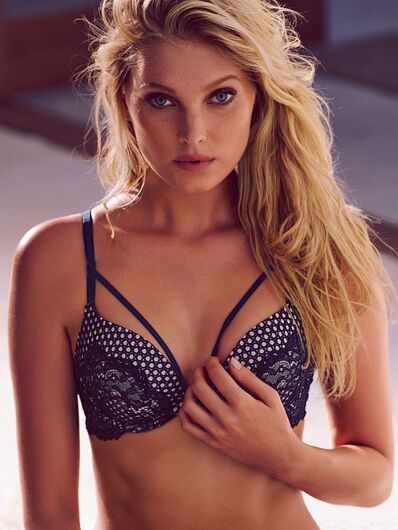 "

I was in the Temple praying my prince. I come out and my men tell me my betrothed and his family are in pieces. While I'm burying them and trying to get to the bottom of what happened Lord Ghelen is at the walls with an army accusing me of the crime. What was I to do?

"

—

Elsa Hosk
As the forces of James Nighting moved against the Province of Eastern Lucerne they would come to target Arryk Ghelen of whom was an honorable man who had fought with the Lucernian army at Lyons and lost his father there, and it was in this connection to the king that James Nighting would arrive at the town of Ghelen and would meet with Arryk. The goal in the area was to cause a conflict between House Ghelen and their vassal House Hosk and thus open up House Hosk's lands for being free to be taken over by someone loyal to the Circle of Magi. James knew that in order to move forward with that he would have to convince Arryk with more then just a letter telling him to rebel and so he would send his knight Tristin of Nighting to Castle Hosk where the brother of Arryk was staying with his family while they prepared to leave there young son there with his eventual betrothed the also young landsgrave Elsa Hosk. Tristin of Nighting would arrive at Castle Hosk and discovered that Elsa was close with her future betrothed and thus it was going to take more then he thought to turn perception towards her being the eventual killer of the Ghelen at Castle Hosk. Tristin would travel to the farming estate of House Poskentrin a vassal of House Hosk nearby and arriving there he would blackmail Conrad Pokentrin into assisting him and in this Conrad and Tristin would be joined by Conrad's baseborn son Alwin Snow of whom was also brought along but Conrad did not reveal that Alwin was his son instead convinced Tristin that Alwin was a training Maester.
"

I just need someone of nobility to give proof that I was here. Its a very simple thing your going to do here. Just tell my truth.

"

—

Tristin of Nighting
The group would arrive at Castle Hosk where Conrad and Alwin were made to believe that they were only needed to act as proof that Tristin was actually in Castle Hosk and not somewhere elce and after they did this Tristin would release there family and everything would go back to normal. While Alwin and Conrad waited in the tavern for Tristin to return it was Tristin that into the home that Ellion Ghelen II., Alice Ghelen, and Ellion Ghelen III. were staying and he would kill the one guard they had from House Ghelen and then entering the home he would brutally kill the three while they were eating lunch together. Desecrating the bodies he would leave them where they lay and then returned to the tavern where he quickly forced Conrad and Alwin into the alleyway. In the alley of the Tavern he told them the truth of what they would need to do when he revealed they needed to say that they had seen Elsa Hosk covered in blood leaving the house of Ellion and his family. Horrified at what had happened and what they were going to have to do they quickly fled the castle and moving down the road they would travel several hours to reach Ghelen where they would meet with Lord Arryk Ghelen and tell their story causing Arryk to raise an army to bring Elsa to justice.
Arrival of William Lovie III.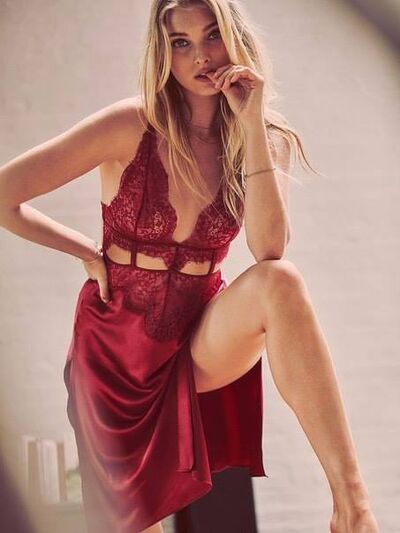 "

You may not have faith in Glaurung my prince. You may not believe he exists. All you need to remember is that whatever you believe. Whatever your faith is. Glaurung believes in you.

"

—

Elsa Hosk
William Lovie III. and the Lucernian army would arrive outside of Castle Hosk several weeks into the siege of Castle Hosk and arrived just before the increasingly enraged Arryk Ghelen was preparing to launch an all out siege against Castle Hosk and Elsa Hosk who was refusing to admit guilt in the deaths of the Ghelen family members. While they waited for the Maester witness for Elsa it was William and Elsa that would have sex in chambers of Elsa and following giving into to having sex with Elsa the two would talk over many things and even discussed how Elsa hoped their sex resulted in a child of which if it did she revealed she would not ask anything other then legitimization for the child from William.
The Floren Movement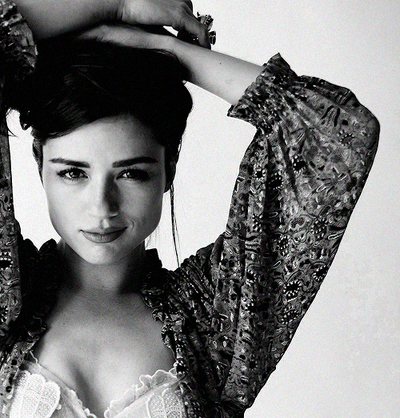 "

Your father is a monster Brandon. He's got your beloved Erica locked up in the temple. He's sponsering bandits all over the area. He needs to be stopped.

"

—

Tobin Aven
If House Trachtenburg was the most powerful house of the area it was House Floren that was the second most powerful and in this importance they were seen as a very important group to turn to the Knights of Aerene and in this way it was Tobin Aven that was sent to Brightwater to convert them. Tobin would convinse Brandon Floren that his beloved Erica Steinmare had been imprisoned by rebels in the Great Temple of Brightwater and that these rebels had been aided by his family, and while he didn't believe Tobin at first it was Tobin that showed him a letter written by James Lovie the king which said that he was to take control of Brightwater through the imprisonment of everyone involved in the rebellion. Brandon would confront his father on Erica Steinmare and not knowing what was going on behind the scenes it was Wendel Floren that made mistakes when he refused to let Brandon see Erica - he had been asked to keep the two apart while Erica was in Brightwater as she had been asked to pray for three days before seeing him - and in this mistake it was Brandon that left his father and swore himself as a Knight of Aerene. With Brandon Floren as their man it was Tobin Aven that provided him with several dozen mercenaries and alongside this Brandon was able to gain the support of almost half the forces of House Floren when he was able to convince his uncle Alester Floren to support him. As the coup was in its final moments it was Tobin that further sparked the fire within Brandon when he showed him evidence - evidence that he had created - that showed that not only was Wendel dead set against allowing Erica and Brandon to marry but was planning to murder Erica after she left the church where Brandon was convinsed she was imprisoned within.
The Coup of Brightwater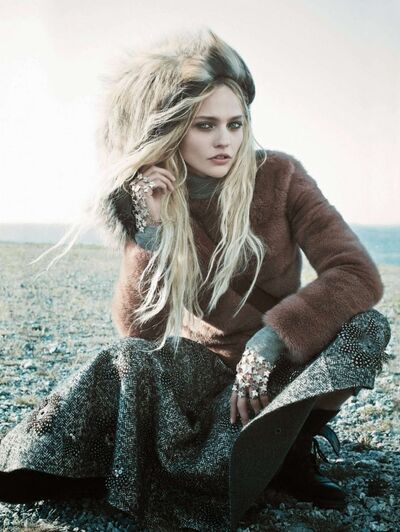 "

At the start we were told we were fighting to take these lands from the corupt nobles who controlled them. I honestly believed we were doing good.

"

—

Brandon Floren
It would be Eddara Floren that would be within the walls of Brightwater when her brother and uncle took control of the town in the name of the Seven Knights of Aerene and she would be the only person who Brandon would admit to his involvement as the entire time the members of the knights of Aerene would wear masks covering their identity. With Wendel imprisoned and unable to defend himself it was Eddara that came to believe her brother and came to support him in his campaign to control House Floren, and it was in this effort that they found a lot of success as the loyalty that Wendel had showed to Bill Lovie had left him very unpopular among the people and it was only the escape of Benfred Floren from Brightwater that gave them any sort of pause in their celebration. Benfred Floren would escape Brightwater supported by Adelar Eichler and his son Janik Eichler of whom as vassals of House Floren controlled Castle Floren and would bring Benfred there to plan for the resistence against what they believed was the madness of Brandon Floren. Having gained control of the city it was Brandon Floren that attempted to enter the Great Temple of Brightwater but was barred entrance due to Erica being still at prayer and the priests refused to let him in and with his strong faith he placed guards on the temple to make sure no one tried to kill Erica which is what he believed was going to happen and then went about finishing his move to gain complete control of Brightwater. Realizing that Benfred Floren had escaped the city it was Benfred that summoned all the House Floren vassals to Brightwater and was surprised when most did not answer the call and from those who did he learned that Benfred had gathered to him almost all the vassals to his side at Castle Floren where he was preparing to lead his forces against Brightwater.
The Taking of Castle Ongrill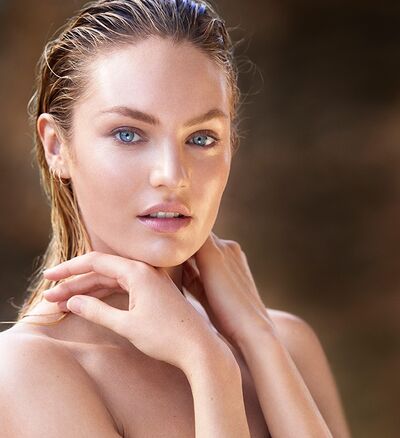 "

We are here to not harm you. We are here not to steal your food or gold. We are here to show these nobles that there is a different way to rule. Remain calm, and do what we say and I guarentee you that not a single person will be harmed.

"

—

Robert Snow
In Castle Ongrill the Seven Knights of Aerene would send Robert Snow of whom as the bastard of the former heir to Castle Ongrill and House Ongrill was extremely bitter over his treatment following the death of his father Robert Ongrill at the Battle of Lyons. Robert Snow's desire to rise within the realm and his loyalty to the crown were manipulated against him by James Nighting of whom begin using the seals of House Clegane, House Morgill, and House Lovie to make Robert Snow believe that the crown wanted him to gather a force and take control of Castle Ongrill, and that once this was done to hold it no matter what happened and then wait for the arrival of more orders. Daryn Ongrill the Lord of House Ongrill and baron of Castle Ongrill would travel to the Riverlands with his wife Tamyra leaving his son Morgan as the acting lord of House Ongrill while he was away and unfortunately while he was away the Seven Knights of Aerene rebellion would be sparked but while this was happening he and his wife were visiting her family in the Riverlands. At the time of the rise of the Seven Knights of Aerene it would be the wedding between Candice Anthor, and Morgon Ongrill that would lead to the Knights having there opening in the town, as having spent nearly three months and significant gold gathering to him nearly two hundred men at arms Robert Snow would begin infiltrating Castle Ongrill using the wedding as shield to his movements. Robert Snow would begin to have a relationship of sorts with Candice Anthor at this time as she was growing quite frustrated with her husband over his lack of physical time with her, and in this way Robert Snow was able to menipulate Candice Anthor into joining the Seven Knights of Aerene and using her only assisted him more.
Candice Anthor now effectively having an affair with Robert Snow would become the central figure of the Knights of Aerene in Ongrill as she recruited another fifty plus men while travelling north of Castle Ongrill with Robert Snow, but also at this time Morgon would depart Castle Ongrill as with their wedding only a month away he traveled to a temple nearby where he would pray at for the final month before their wedding. The forces of House Clegane, and House Morgill would arrive at the outskirts of Castle Ongrill, and realizing that he had been betrayed Robert Snow would prepare the castle for a siege, but now realized that the letters he had been receiving all along had been a lie and he was now effectively a traitor to the realm.
The Duel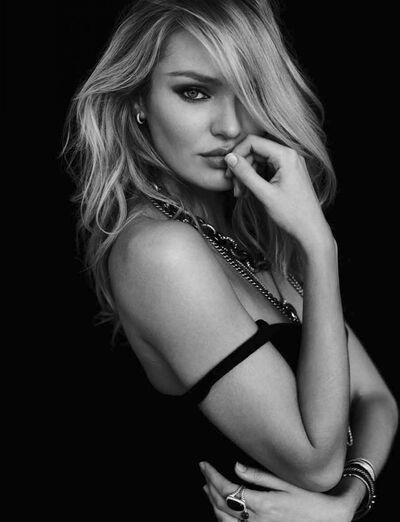 "

Whatever happens from this day forward that you will never touch me. You will forever have nothing but bastards if that is what you want. I will never give you a thing.

"

—

Candice Anthor
Completely surrounded and having come to the conclusion that he had been betrayed it was Robert Snow alongside the other knight in the form of Candice Anthor that put up a white flag and would engage in negotiations with the besiegers in the form of Hedrik Clegane III. and these negotiations went slowly but were coming to fruition of having Robert Snow surrender the castle and the safety of his men. As the negotiations were reaching a conclusion the arrival of Morgon Ongrill at the walls with his forces having returned from his month long prayer would cause major problems as Morgon Ongrill would at first want to continue the arrangement and have Robert surrender peacefully with no punishment but this changed when Robert refused to give up Candice Anthor during one of their meetings horribly embarresing his brother Morgon. Reacting very badly to this embaressment it was Morgon Ongrill that Robert Snow would engage in a duel against his half brother Morgon Ongrill and to the suprise of everyone Morgon would defeat Robert and the religious fanatic would not wait for any decisions to be sent to him instead executing Robert on the spot causing the destruction of his marriage to Candice who had fallen in love with Robert.
The Dunten Rebellion
"

If you actually look at what happened in Dunten. How close we came to violence. It was entirely about your father trying to kill Alice. He moved all the pieces on the board towards that simple goal.

"

—

Edward Cullen
With the Seven Knight Rebellion spreading in its scope it was the Knight Maeger Duneria that would become involved in an added layer of the workings of James Lovie II. when James Nighting arrived in Dunten. Arriving in Dunten it was James that told him that soon a commoner girl named Alice was meant to be arriving in Dunten where she would have been executed but instead she had been rescued by rebels in House Vuneria. Maeger would be commanded to send an army to Castle Vuneria and capture this girl by any means necessary and to capture the city before the arrival of more rebels to the area. With Maegar still injured from battle it was his child son Taegar Duneria II. that would be sent with the main Duneria army against Castle Vuneria. Accompanying Taeger was Alexander Hesnel a Circle of Magi Senior Enchanter who having been sworn to the service of James Nighting was ordered to make sure that the Duneria attacked Castle Vuneria or he would be killed. Alexander did not know who Alice truly was but was told by James that if the girl survived then the whole kingdom might fall, so an already fearful Alexander was desperate to make sure this girl died.
Arrival of Edward Cullen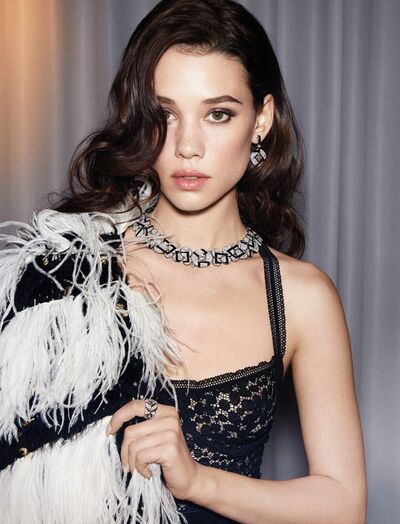 "

The distance between me and the rest of my friends was more then I could even fathom. I was riding right beside them but I wasn't really there. Jasper, and Leven despised me. Emmett, and Will seemed too uncomfortable to even talk to me. This was rock bottom.

"

—

Edward Cullen
As they march Edward can't ignore the distance between himself and the Shadow Council and this is only made more clear when he William, Leven, Christopher, and Catherine are riding together and he listens as they discuss that he will be joining Christopher in meeting with the forces of House Shephard and joining that army. Edward is screaming inside to resist this but refuses to embarrass himself and also wants to show he is loyal to William and thus agrees without disagreement to go with Christopher Bell. As Christopher says goodbye to Catherine its Edward that tries to talk to William but he is blocked by Leven and although he watches William attempt to let Edward talk he almost starts crying out of embarrassment and decides to leave saying a quick goodbye and following Christopher. Arriving at the meeting point with House Shephard it is Edward that is shocked by the size of their forces, but has little time to think on it as a small group of cavalry break off from the main Shephard forces and ride towards them. The group arrives and Christopher greets several of them revealing Jack Shephard, Evangeline Shephard, Reginald Kane, Sargon Gurse, and as the group talks one girl who had been in the back gets off her horse and greets Edward who recognizes her as Eura Clune a girl who he had went to the Lucernian Academy with. Edward has a long conversation with Eura while the nobles talk and during this conversation he quickly realizes that Eura is obsessed with William following a sexual relationship they shared while Edward was away in Hogwarts and while Edward attempts to tell her that the chances of them getting together are slim she refuses to hear this and hints that she plans to seduce William when she sees him. The conversation ends and the group leads the force led by Edward towards the main Gulltown army and the now combined forces begin marching towards Castle Vuneria where the castle is held by loyalists under Edrik Vuneria but is under siege by rebels under the command of Taegar Duneria II. Arriving at Castle Vuneria the group sees the large force from House Duneria placing the castle under siege and discusses what strategy they want to do with most under the lead of Sargon Gurse, and Evangeline Shephard wanting to just destroy the rebel force without discussion, and Edward argues for negotiation but Edward is unable to convince the group and it appears this will be the strategy until Eura steps in and is able to convince them to allow her to go and speak with Taegar Duneria.
"

None of this is as it seems Lord Shephard. If I am wrong. If the Dunerians are actually traitors then why not find that out. You lose nothing by letting me and Lord Cullen go in there and get answers.

"

—

Eura Clune
Eura Clune after gaining the permission of Jack Shephard to meet with Taegar walk towards the Duneria forces carrying a white flag, and while walking Edward is scared but is calmed down by Eura who is driven by her desire to impress William to feel no fear. Entering the camp of the Duneria force they are restrained and taken before Taegar of whom when they see they are shocked that he is a young man maybe thirteen years old. As the talk starts Taegar is not the one who does the talking but instead a man comes from the main tent and as soon as Edward sees him he feels the Magi coming from him, and the man introduces himself as Alexander Krutzwalder an advisor to the king.
Surrender of Dunten
"

I went to the prince's eighth name day. The King was kind to me then. He has sent me letters for years continuing our friendship. Why would I betray him now?

"

—

Maeger Duneria
The Trachtenburgs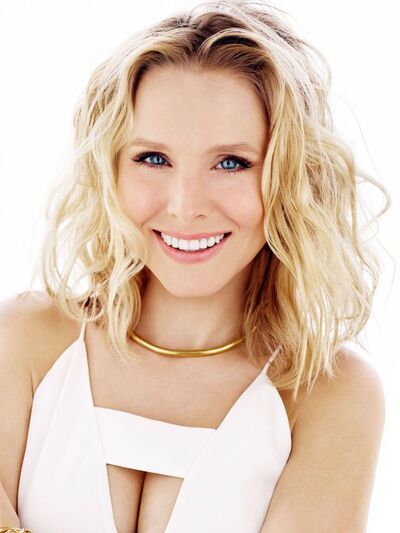 "

Where the hell is my mother?

"

—

Sasha Snow
House Trachtenburg as the main power of the area would become a focal point of the rebels and Bill Lovie knowing that Frank Trachtenberg was a coward who had already allowed his wife to be imprisoned without a fight realized that House Trachtenburg was ripe for rebellion. Seen as a coward and a failure Frank was not approached but instead it was James Nighting that would approach the bastard children of Frank Trachtenburg in the form of Sasha Snow of whom had been unofficially adopted by Katia Lovie several months before her imprisonment and because of this it was known that the bastard children were extremely loyal to Katia. The girls had been told like everyone else that Katia Lovie was in Lucerne visiting with her family but when the letters had stopped coming there was a lot of worry about her safety but it had been Frank that had lied and told them he saw her weekly and that she was fine. It was this lie that Jamie would play on when he revealed that Katia had been imprisoned and lied stating that she was imprisoned beneath the walls of Castle Trachtenburg by Frank himself and that only if they took control of the house themselves could they get Katia released.
Battle of Castle Trachtenburg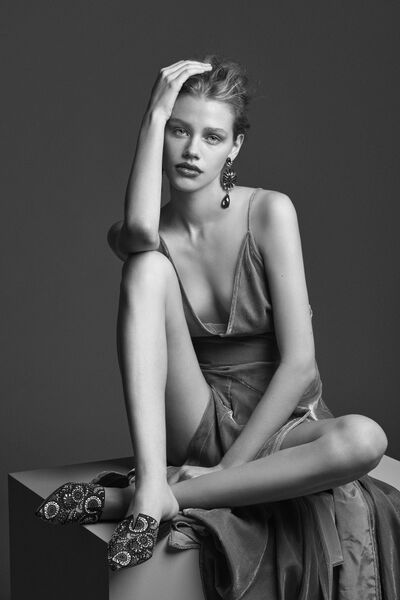 "

I don't care what the reason. I don't care that her death was an accident. I don't care who you say her real mother was. She was my cousin.

"

—

William Lovie III.
Sasha Snow would be killed while defending the gatehouse of Castle Trachtenburg alongside her fellow defenders and her shocking death would become a major point of contention as shortly after this William Lovie III. would arrive ending the conflict for fear of the deaths of his other two baseborn cousins in House Trachtenburg.
Founding of Anthor
Main Article : Founding of Anthor
Founding of Anthor
Father it is time. You must come with us. This is the only way the Kingdom can ever truly heal.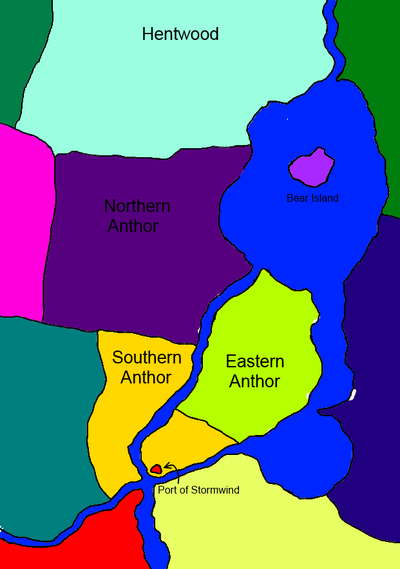 "

It was east where I saw our future. It was in our expansion into the Riverlands, Westbridge and Westros that the growth of the kingdom would be built, and it all started with growth in what we actually had.

"

—

William Lovie III.
Following the crowning of William Lovie III. as the King of Lucerne many drastic changes were going on in the Kingdom of Lucerne, and one of these was the idea of the necessity of a port in eastern Lucerne to be the center of the navy of Lucerne. This eastern location would also allow them to combat the increasing piracy that was coming from Yairs (Region) and in time William wanted to incorporate them into the Kingdom of Lucerne. William also wanted to expand the control of the Lucernian Kingdom in the east with the feeling that most of the region was either of dubious loyalty or underpopulated the region of Anthor was chosen for the site of the new port. The Order of the Red Dragon had the funds and materials needed to begin construction of the Lucerne navy but no great port existed, and Lannistane was deemed to dangerous a location to do it at since the Lannisters couldn't be fully trusted. William would send Varian Anthor his family and vassals eastward where they would found a port on the island now to be named Anthor. The Port of Eastfall would become the beacon of the eastern section in a part of the land where there was little Lucernian presence. The vast province of Winterfell was somewhat broken up to make way for the larger state of Anthor and the many provinces within it, and this was compromise of later giving House Starke land north of Anthor (Later would become Hentwood). The lands that became Anthor would be rich in fishing, and had some mining, but the main operations of the house would be built around Eastfall and the trade that would grow from being the center of eastern trade for the Kingdom of Lucerne.
"

House Anthor nearly bankrupted itself constructing the port, but as the loans from the Hales, and Lovie's flowed in the fears were somewhat alayed. This was going to be their main holding and for them you could tell by talking to Varian that he wanted it perfect. He dreamed of Stormwind, and Lucerne when constructing the port.

"

—

Leonardo Mevinlo
The Port of Eastfall's construction would be the responsibility of both House Anthor and the Order of the Grey Dragon of whom had already worked magic reconstructing Tree Hill. The Port of Eastfall was constructed over several months and during this time House Anthor was busy travelling around the new state making sure that everything was going according to plan, and during this time they were met by members of House Starke who arrived in the near built port of Eastfall. During this time Leonardo Mevinlo would arrive in the port with nearly two hundred engineers and thousands of workmen from the west. Leonard had been tasked with completing the port as quickly as possible and that the Order would fund a basic design on its own, and that House Anthor would be responsible for any expansions on the plan. Finding Varian very much interested in growth he would be tasked with quickly adding to the construction several extra docks, and a large expansion of the Anthor esates.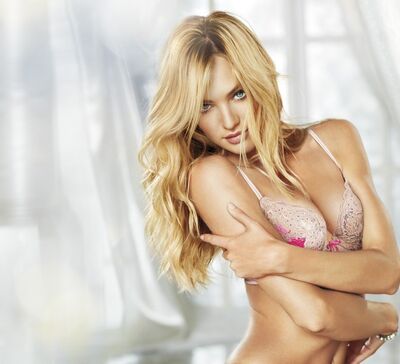 "

We were gaining a Noble House in our lands, and that was something we had to keep a close eye on. House Anthor was known for its honor, but honor is something often spoke of and unless tested how can one know.

"

—

Jon Snow
The Starke's were led by Robb , and Brandon Starke while accompanied by Jon Snow and his friend Samwell Tarly in order to meet with the new Noble House that existed on their doorstep. Kevan Ambry also arrived in the area in order to make sure everyone knew that he was the first in line for the lands north of Anthor that were being promiced, and he arrived around the time that Keven, and Tyrek Lannister also arrived in order to see what was happening and how it would affect Castamere. Candice Anthor was placed in charge of leading the visiting nobles around and making sure they were kept happy, and she did this extremely effectively to the point that Keven Lannister bid her whether she would be open to a marriage to young Tytos Lannister. She would politely refuse but Jon Snow was listening in and watched as she eyed him afar, and after this she would confront Jon on evesdropping. She would kiss him, and the two would begin to take it farther until he stopped her telling her that his heart was with another. Following this the whole group would group together to meet with a large party of Frey's that her father had bid come to the port and see the scope of what was planned in order to further relations under the overal command of William.
Frey Trouble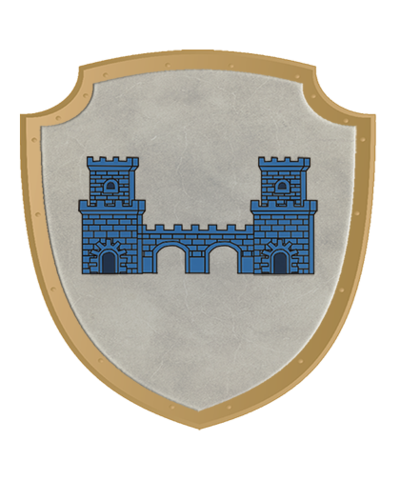 "

The Frey's were know as a rotten bunch but you didn't realize until you actually saw them that the rumors were true.

"

—

Jon Snow
The Kingdom of Lucerne would make it a point to invite the Frey's and under the command of William Lovie III. the Frey's were to be treated with the utmost of care. William though would be skeptical of them at the same time due to the conversation that he had with Menelia Proudmoore during the Nortburg Tournament of 5125 where Menelia Candice Anthor, and Jon Snow would continue to spend time together and she continued to attempt to seduce him, but his father's teachings about honor made him unable to do so. She would go to the port when the Freys arrived with Jon Snow beside her, and as the Freys visited it seemed clear to the Lucernians that the Freys were after a marriage. After discussions over the female Frey's that they brought with them went well it was believed by all those that were there that everything was going according to plan. After the Freys returned with Roslin Frey the most pretty of the girls that had been sent the Lucernians would make the mistake of not bringing Tytos Lannister to the meeting (Keven had been commanded not to by Tywin Lannister knowing that it would make them think it was Robb Starke they were offering) and this led the Frey's to believe that Robb was being offered. When this was made verbal there was laughter from several Lucernians who saw it as a joke that the Freys would believe Robb Starke would marry someone like a Frey. Black Walder Frey would take out his sword and fighting nearly broke out before his father Stevron Frey grabs ahold of him and controls the situation. The Freys leave after this with parting words from Lothar Frey being very threatening to Robb Starke of whom they feel greatly insulted them.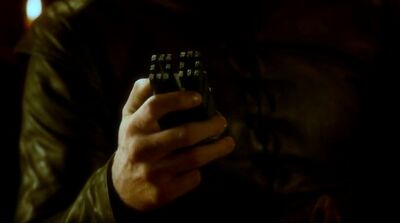 "

Beyond Childish were the Frey's. Did they honestly believe we would marry the heir of one of the most powerful men in the kingdom to a daughter leagues down the inheritence line of some foreign nation. Still hearing the limping Lothar Frey threaten my brother made my blood rise.

"

—

Jon Snow
The Frey's would return to their ships following the argument and despite attempts by many including a near marriage proposal created by Candice Anthor and Stevron Frey the other Freys were intimidated by Black Walder Frey and refused to listen to the heir of Frey in Stevron Frey. On the route back from Eastfall it is known that during the night everyone went to bed, and the next morning the boat had its anchors up, and many on board were dead including Stevron his wife, and the captain. Everyone believed that Black Walder had done it, but unable to prove it and unwilling to be next on the chopping block noone mentioned it, and the story returning to Frey was that the captain had gone insane and killed Stevron and his wife.
Trouble in Highport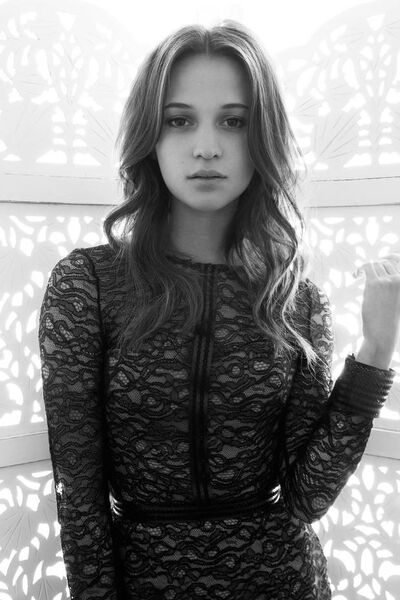 "

People are starting to ask questions my friend. Go in there. Sleep with a whore, and make them forget their questions.

"

—

Percival Lott
Alongside the other forces it would be Robin Highport that travels to Eastfall in order to take part in the celebrations for the new city alongside his friends. Shortly before they leave Fogtown his sister Lara Highport comes down with a sickness due to her pregnancy with their second child and thus stayed behind while Robin Highport left Fogtown by boat traveling to Eastfall. Arriving in Fogtown he finds his friends forcing him to go to the newest local brothel and after a confrontation with Percival Lott he is convinced that the only way to keep his relationship with Larra a secret is to follow their lead and thus he agrees to sleep with a whore at the brothel, and unknown to him the whore he is paired with is Vanessa Cleef of whom is in the process of being tricked by several noble girls into believing this will make her popular. Vanessa Cleef would travel to Anthor for the same reason as Robin, and accompanied by her family there was much thought to finding the fourteen year old Vanessa a future prospect for a husband, but in this regard she was extremely uncomfortable and was not looking forward to this. Entering the room where he believes he will sleep with a whore he finds Vanessa Cleef of whom convinced that she will popular if she sleeps with Robin decides to play the part as best she can, and so desperate for popularity is Vanessa that she is able to convince Robin that she is a whore at the brothel, and he eventually after having a connection with her sleeps with Vanessa.
Conversation Incoming
Loneliness is a disease just like any other. The worst part of the disease is the cure isn;t always to be surrounded by those who love you. Many times the desease spreads despite the logical reasons why it would nothing vulnerable in the host. Loneliness is a disease. I know because I have it..
"What is your name?"
"Now is not about talking about me milord. Tell me what you want me to do for you." She ran her hand up my arm with a confidence that made me sad. She was maybe fifteen and here she was more experienced then she should be at thirty.
"I want to talk with you." There was a look that passed her eyes after I said it and then it disapeared leaving her confidant look to come back to the forefront.
"Shall I talk dirty to you milord?"
"Tell me your name."
"Vanessa."
"Tell me about how you came to be here."
"If I tell you about myself will you. Will you let me do what you paid me for?"
"That depends on your honesty."
"My mother died when I was four. My father liked the drink. When his love for the drink got more then we could afford he sold me here."
"That's terrible Vanessa."
"Life is terrible sometimes milord."
"What would make your life less terrible?"
"What do you mean?"
"What do you dream of?"
"It might sound strange milord..."
"Robin."
"It might sound strange...Robin. But my dream is to be on a farm."
"A farm?"
"Do not laugh at me Robin."
---
"Milk of the Poppy must be used a lot here."

"That it is Robin."

"Do you...do the women here never contemplate having children with one of the noblemen that come through these doors."

"I would imagine it crosses their minds. I would imagine the embarrassment of being sacked from their job, and rejected by the father would outway any imaginations they had of that."

"Not all men would look at the birth of their child in such a way."

"What type of man are you Robin?"

Following this the two lay together and he promises that after he is done meeting with the people he has to at the ceremonies he will return to the brothel and pay for her escape from this life and marry her to a noblemen who will treat her right. The two talk for some time and it Robin finds himself for the first time feeling something for a girl that isn't Lara and realizes that perhaps there is hope for him outside of his relationship with Lara which he realizes cannot go anywhere real as she is his sister and thus will always be walled off to him. Kissing the girl on the forehead he leaves her once again with the promise to return and then leaving he brothel he returns to the the camp outside of Anthor where he meets up with his friends, who are actually shocked he went through with it, but no his honor is without question and believe him. Vanessa having been left to herself cleans herself up and goes downstairs where she tells the girls that she did but they all already know as they reveal they were watching through the wall of the brothel and embarrassed she finds that they treat her better and they walk her back to her families lodgings in the city and all say goodbye with Vanessa feeling good for the first time she can remember.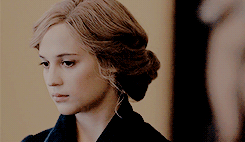 Robin spends time with his uncle before he falls asleep in preparation for his role at the ceremony for the foundation of the city, and the dinner that will follow for the nobles. The ceremony comes and arriving at the town hall Robin enters the room where he and his party travel to their table, but he nearly falls over when he sees Vanessa seated at one of the tables, and it is with her locking eyes with him that he spits out his drink causing the entire room to look to him, but she flees the room as this happens. Despite the staring of all the nobles in the room which amounts to most of the most influential people in the entire Kingdom of Lucerne Robin remains seated in his chair and despite dying inside that he cannot chase after her he thinks of how important this event is and not wanting to let down the memory of his fallen sister and brother he raises his drink and makes a toast laughing off his spitting out the drink which causes nearly everyone to laugh with him. As the dinner progresses it is Vanessa that makes her way back into the room after her father found her and forced her back and returning to the room as the nobles all mingle she is found by Robin and she reveals who she really is and shocked at this he begins attempting to discuss marriage between the two but they are interrupted by the arrival of Vanessa's brother Vilhem Cleef who introduces his betrothed Sydra Skane and despite Vanessa nearly crying Vilhem is so excited that he takes over the remainder of Vanessa and Robin's time together which ends with the arrival of Vanessa's father Saiden Cleef of whom also does not realize Vanessa is overwhelmed and thus doesn't check in on her just takes her away leaving Robin's marriage offer hanging in the air unanswered. Following the end of the dinner Robin attempts to find Vanessa Cleef and finds Vilhem Cleef of whom tells him that Vanessa was sent away back to Goldshire after her father had been enraged at her embarrassing moment of running out of the dining hall, and at this news Robin returns to his party and tells them that he will travel to Goldshire.
Arrival of Kul Tiras
"

I come here with an open mind to joining your kings vision.

"

—

Derek Proudmoore
While the situation in Lucerne was coming under control it was other regions that were feeling a different feeling and of these the situation in Kul Tiras was one of fear and chaos. Following the marriage of Derek Proudmoore to Sauria Frey the relationship between the Freys and Proudmoore's should have gotten better but instead it had gotten far worse with Tiras ships and Frey ships fighting on the Rhine. This got worse when the Empire of Frey declared war on Kul Tiras in the Frey Invasion of Kul Tiras but despite having superior numbers the navy of Kul Tiras was able to defeat the Frey's at sea and thus push back the invasion. Realizing that they would not survive another invasion Kul Tiras first looked to the Riverlands, and Lorderon for assistance but when both negotiations went no where it was the Kingdom of Lucerne that would be viewed as the next best option.
Meeting the Hearth Druids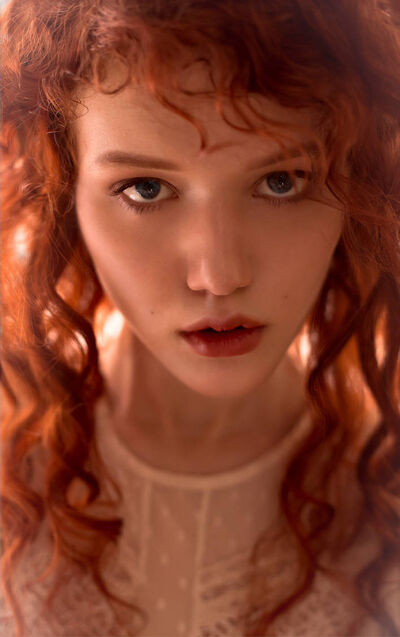 "

We are the Druids of the Hearth, and we come in peace.

"

—

Pen Ecrowi
The Truth Comes Out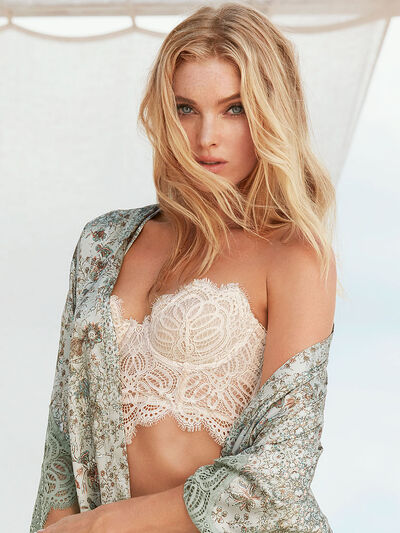 "

Your Grace. I have a letter here, that was given to me by a prominent member of the druids. You need to read this.

"

—

Elsa Hosk
William watches as Leven walks away from the tent and then lets Elsa into his tent where once inside she shows him the letter. Reading the letter it is written by an unknown writer but details how the Druids of the Hearth are corrupted by evil and mean to simply distract Lucerne so that there true plans can move forward.
The Discovery of Traitors
He is truly a man king. But he is the king. Loyalty doesn't go away just because the one you are loyal to loses his mind.
Escorting a Bride
Main Article : The Grestife Affair
"

I need you to escort my daughter west. These are dangerous times and I need a man I can trust to do this. Can I trust you Robin?

"

—

Varian Anthor
With House Anthor rising very high in power following the founding of Anthor it was Varian Anthor that would use this new power to influence House Onggrill to finally accept the long standing betrothal between his beloved daughter Candice Anthor and Morgon Ongrill. Having succesfully used his influence to force this it was Candice Anthor of whom would following the founding of Anthor be sent to Castle Ongrill in order to marry her betrothed Morgon Ongrill of whom had finally accepted that the decision to marry was outside of his control. Despite having accepted his fate whatever love he had for Candice had gone away following the discovery that she had cheated on him during their betrothal, and had not only fallen in love with the man but had also mothered a child with the man. Candice traveled westward escorted by Robin Highport of whom had been asked to accompany Candice as a favor for Varian and Robin saw this as an easy way to travel to see Vanessa of whom he had learned had gone back to the Lucernian estate for House Cleef alongside her brother in order to assist in the passing of the estate to a newly founded knightly house. While travelling on the road the emotionally upset Candice would spend most of the time flirting with Robin and while he was nice to her he was dismissive of this but she continiued and while camped on the road she attempted to sleep with him but he would resist her causing her to flee his tent.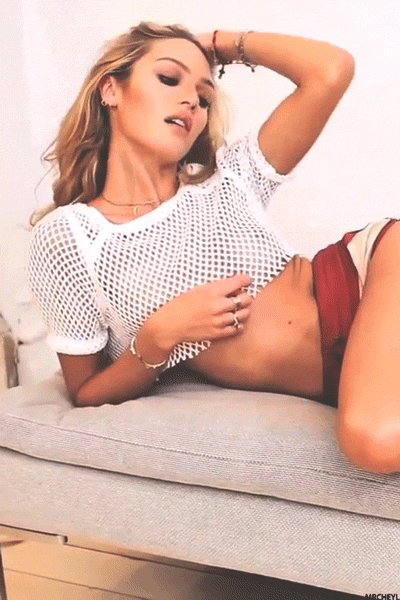 After being embarrassed by the refusal of Robin to sleep with her she ran away from the camp and her escorts and was captured by a group of soldiers that had been following them and the men would be revealed to be led by Thomas Grestife a bannermen of House Jestife and this force would quickly take her back to the House Grestife castle where they awaited their next direction from House Jestife. On the road with Thomas Grestife it was Candice that for the first time realizes the consequences of her actions and tried to bed Thomas to let her go but Thomas despite feeling bad for what he was doing was unwilling to help her and thus the two made it back to Castle Grestife. While held a hostage at Castle Grestife she would be treated well by Lord Reginald Grestife of whom showed himself to be an honorable man but was driven heavily by the oaths of loyalty he swore to the king and by extension House Jestife and he attempted to explain this to Candice but she refused this line of argument telling him that William was the king now and everything done against him was treason. Several days after her capture it was Jeremy Jestife the man who had taken the lead on the capture of Candice Anthor who would arrive in Castle Grestife and he would arrive revealing that the plan was for her to swear herself to their cause and then travel back to Anthor and murder her father and brother and thus become the lady of House Anthor. When she refused this outright it was Jeremy that unlike her previous captors he did not treat her well instead depriving her of luxury and then when she continued to refuse he had her stripped and he would threaten sexual violence if she did not comply within two days.
Rescuing Candice
Robin-Vanessa Confrontation at Goldshire
I've spent my whole life being treated like dirt by everyone around me. I got real good at telling when someone is lying to me. Say whatever story you want but I look in your eyes and I know your lying to me.
Truth at Goldshire
Main Article : Robin-Vanessa Confrontation at Goldshire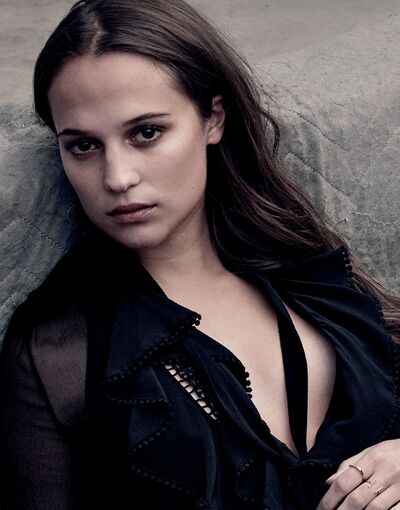 "

The trick of all this Robin, is that you just need to be honest with her. Tell her everything. One way or another you will have your answer.

"

—

Candice Anthor
Robin Highport and Candice Anthor would after several months together would finally say goodbye outside of the Port of Stormwind and Candice would give him a final piece of advise on what to say to Jessica telling him that he should be honest with his feelings. Leaving the Port of Stormwind for Goldshire he arrives there accompanied by his own forces and arriving on the outskirts he finds Vanessa riding with Myrcella and without thought he rides to Vanessa and at his arrival she sends away Myrcella and prepares to confront Robin who she believes has slept with Candice.
Return of Candice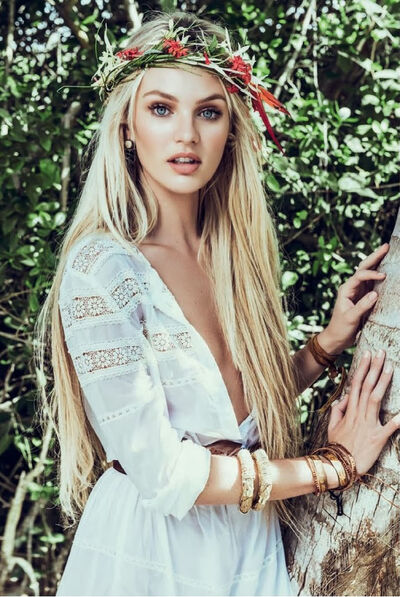 "

I went into his tent three times. Three times I attempted to have him sleep with me. Three times I failed. Three times he told me there was someone else. You are that someone else. You need to fix this before he forces himself to move on.

"

—

Candice Anthor
Following the departure of Robin and the end of their confronation it was Candice Anthor that returned to Goldshire and confronted Vanessa about what had happened and conversation would lead to Vanessa realizing everything that had happened was the fault of Myrcella and disgusted with herself for not believing Robin she made efforts to get him back.
Demons on the Loose
Main Article : Lorderon Civil War
Demons on the Loose
Arthas was the source of so much evil, and we had just allowed him to walk around in front of us.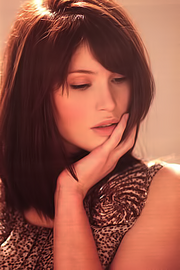 "

It was beyond anything I could have imagined. This man was the Arch Lord of a grand state within the Kingdom of Lucerne. There was only one man in the kingdom who held more power then an Arch Lord, and that was the one man I knew would believe me when I told him about this letter.

"

—

Edward Cullen
Gemma Cullen would be in a meeting for Order of the Blue Dragon alongside her cousin Edward Cullen when she was told that a letter had arrived at the Tower labeled for her. She would remain for the meeting and not immediately get the letter but following the meeting with the Order of the Blue Dragon she had received a letter from a Magi from the Kirin Tor that she had met long before named Medivh and had wished to known if she had an audience with the King. He asked her that if she did have an audience with the king that she needed to use that right away to give him word of something terrible happening in Lorderon. When Gemma responded questioning why Medivh wanted to speak with the King, and what terrible thing this was that was happening in Lorderon he would respond with the truth. He told Gemma in the letter that Arthas had lost his mind, and was forming a chaos cult of which was growing more powerful each day within the walls of Lorderon, and that unless he was stopped he was going to destroy the entire state.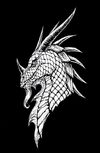 The Rise of Lucerne
I saw the destruction of the world, and knew I had to stop it. There was nothing left to do but become bigger then everyone else. The Empire was never going to be the beacon the world needed it to be. Westros was on fire. The Bretonians had reached for the stars and been burned. And the old shadow of Numeron was fading far too quickly. It was left to us in Lucerne to change the fate of all those who wished to reject darkness. We were the last hope for a world who had long since given up on believing.
Lady Gemma Cullen,
I am sorry about the rushed nature of my last letter, but the news was not good, and you and your cousin were the only people I knew well enough in Lucerne that were close enough to the king to effect any kind of real change. I am sorry for the history lesson, but you must understood all of this if you are to believe me.
Arthas Menathil was born, and from that moment forward he was destined to be the king of Lorderon. The people cheered his every move for he was noble, and just in all things that he did. Then like the wind flowing through everything disapeared in him. Where once there was nobility there was now only darkness. His parents would send for a paladin in the north to train him, and we all thought the paladin had been succesful. He wasn`t the same true knight as he was before, but he wasn`t the same violent monster he was before either. I returned to my studies believing all was well, but I have learned it was all a lie. 
You must understand that men have lost their lives to bring me this information, and now he is chasing me as well. I am not some traitor to the cause of the Menathil`s. I do not wish for gold, or power. I have learned that since he handed over Lorderon to Lucerne he has formed a chaos cult, and is planning to destroy the state in a bloodbath. I do not yet know his end game, but whatever it may be you need to understand only one main thing. It will not be positive.
My former prince wants the world to burn in the same manner as he burns. He hates all things now and he wants it all to disapear. I cannot stop him alone, and as I said you and your cousin are the only ones I know close to the king. Use what influence you have and speak to the king. If failing this go to your cousin. I warned him years ago of this, and I only hope he is the same person he was when we last spoke.
Take a leap with me Gemma Cullen and we can save the world together.
Medivh, Counciller of the Six for the honorable Kirin Tor
Gemma was moved by the letter but she knew that she had no business speaking to the King of Lucerne even if she had been rather friendly with him during their youth. She knew that this couldn't be left unsaid so she responded to Medivh that she couldn't help him but if he talked to Edward Cullen her cousin then he would be able to tell the King himself. She would go to find Edward, and when she did she showed him the letters, and when he saw who they were from he too believed their content. Knowing they were in a very tricky situation Edward would leave immediately with Gemma for the capital where he would attempt with all that remained of his clout with William to do something about this situation.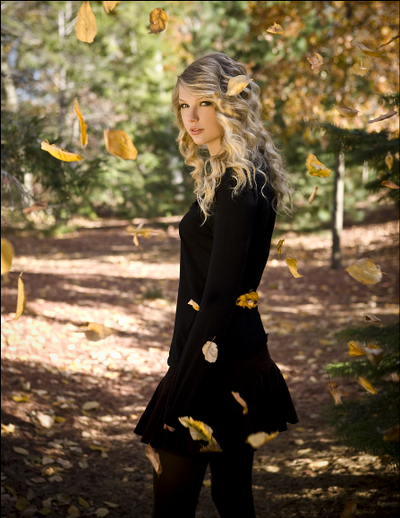 "

Taylor Swift was the perfect cover for me and what I had to do. Noone believed that she would be someone that would become central in the discovery of what Arthas was. Had I been quicker. Had I listed the first time I was told and not worried about the consequences, it is impossible to imagine how many that are dead might live.

"

—

Edward Cullen
Edward Cullen following the meeting with Medivh would go to Lucerne to meet with William but when he arrived he discovered that William had traveled up the mountain to meet with the dragons. Most believed they had seen him for the last time based on the tears flowing from both Alice and Emma, and so he made the decision that he couldn't sit idle while his friend risked everything to save the people of Lucerne. He would travel alongside his wife Tanya to Hilary's home and while there they came up with the plan of going to Lorderon under the pretend mission of growth of Dragonoph while in fact investigate the supposed chaos worship of Arthas Menathil. During this time his relationship with Tanya is collapsing, and she shows him little to no affection of which he responds to Gemma he isn't surprised about. Meeting as well with Alice Lovie, and Emma Bell they would make the suggestion that Taylor Swift be the one they use as the center of plan, as she was known far and wide for her Dragonoph beliefs and would be more accepted then the very influential Edward Cullen. Alice would later in a discussion with William admit that she was trying to distance Taylor from the romantic drama she was beginning to have with Emile Hirsh in Brill, but she didn't want them to know that was a major reason for her being sent. Also realizing they needed more Dragonoph involvement they went to Erica Steinmare of whom Edward knew of from school, and they got her to lead a contingent from House Steinmare to Brill where they would then move to the Port of Stormwind on their final stop before they went to Lorderon. Erica Steinmare agreed to go, but her brother forced himself into going as her brother hated Edward as he was a close friend of Jaspers and he also took his wife with him of whom had always wanted to see Lorderon and the massive Rhine. Alongside this would also be Emma Bell who would travel with Edward to give their Dragonoph mission further credence as she was a member of the royal family as the cousin of William Lovie III. and joining Emma would be a force of some thirty House Bell guards, and her husband Fredrik Highmore.
"

We had to make it look convinsing. If we went there and it looked like we were there for the real reason we were there then who knew what these cultists would do. I wanted to save lives, I didn't want to be the direct cause of the deaths of thousands.

"

—

Edward Cullen
Taylor Swift would make her first appearance in Westros when Edward Cullen, and the group would arrive in Brill and when they did they would immediately travel to the Brill Keep where they met with Timone Swift, and John Swift and they would explain to the two that they needed Taylor for an important mission and this would be agreed to and then they were told that Taylor was at the Temple of Brill praying. It would be while praying in the High Temple of Brill when she would be approached from behind and was shocked to find those who had joined her in prayer were none other then Emma Bell a member of the royal family, as well as Dylan Steinmare and Edward Cullen two man who she had never met before but she knew to be extremely promient members of the kingdom. Continuing to pray now joined by this group her mind would be overcome by questions of what could have brought such a group to her temple, and after fifteen minutes of prayer she finishes and at her ending she and the group finally speak. Emma tells Taylor that she is being tasked with leading a Dragonoph contingent to Lorderon where they will be attempting to make further inroads into converting the new state to the Dragonoph, and when she questions why her they are reluctant to give her a straight answer instead Emma hands her a letter directed to her signed by Alice Lovie who is the acting regent of the Kingdom of Lucerne while William is away.
It would be as this was happening that Anna Kendrick would be watching through the window of the temple as Taylor speaks to the group, and she is disgusted that Taylor is being given such an opportunity while she is once again passed over for Taylor. As she continues to watch she is discovered by Freddie Highmore of whom she talks with for some time, and eventually is able to convince Freddie to put in a word for her to travel with them to Lordeorn. Following this discussion Anna would return to the Freddie Highmore does put in a word for Anna but this overruled by Emma who was aware of the situation between Taylor and Anna and did not want the trouble of those two being together. Following this conversation with Freddie she returns to the Kendrick estates where she convinces her brother Tyson Kendrick to travel with her to Lorderon where she uses his desire to regain his honor following his failure at the Nortburg tournament during the events of the Journey, and with this hope he jumps at the opportunity. Following this she returns to the keep and finds Freddie Highmore of whom apologizes to her telling her that she cannot come as Emma had indicated the group was full but clearly there was more to it and Anna takes this as Taylor interfering and thus decides to go around Emma Bell to Dylan Steinmare of whom she had known during her time at the academy. Finding Dylan spending time with his wife she feels sadness at how happy they look and longs to see Orival again which shocks her that she doesn't think of Josh Hirsh for even a second when she sees there happiness. Speaking to Dylan she is able to trick him into taking her with them offering her families forces in assistance against Edward if the chance arises, and he agrees to not tell Emma about this as the two conspire that they will keep it a secret until it is too late for her to go back, and Anna promises to Dylan that she will support Dylan if the opportunity to kill Edward Cullen arises.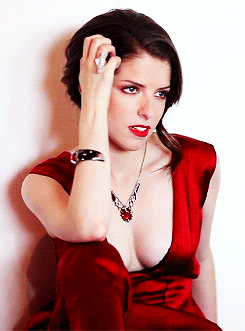 Having manipulated her way into going she goes back to her families estate with no plans to tell Josh Hirsh of her departure but when she returns home she is told by her sister Melinda Kendrick that Emile Hirsh has been banned from going due to what everyone knows to be the affair happening between him and Emile, and thus attempting to get back at Taylor and cause problems she travels to the Hirsh estates. Arriving at her home she meets with her husband who she realizes she hasn't seen in almost three months and tells him that he will need to accompany her and lies to him that this was a command from Emma Bell, and wanting to be loyal he adheres to what he thinks is a royal command. Wanting to sow further chaos she also tricks them into believing that Josh is also to come despite him also not being one of those who was too come. Thus having created what she believes is a great embarrassment for Taylor she returns to the House Kendrick estates and prepares her things for the journey to come. Following this they would travel to Lole where they would take a boat all the way east to the Port of Stormwind in order to make the final part of their trip to Lordeorn. When they did arrive in Lole they discovered Tanya Cullen awaiting them in the city, and she refused to be left behind, and while this should have been a happy moment for the married couple instead they just argued along the way from Lole to the Port of Stormwind as there marriage had clearly fallen apart. While in the Port of Stormwind Edward would be joined by Candice Anthor of whom would say that she had been planning a trip to Lorderon in order to arrange a series of trade deals, and this would be the perfect opportunity. Convinced by Hilary, and Gemma that the more people they brought with them with civilian purposes the more real this whole thing looked he would agree to have her come, and Candice brought with her a large contingent of troops on six ships from the Port of Stormwind.
On the Path of a Demon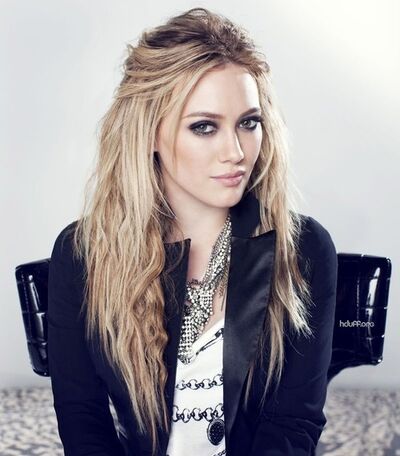 "

Reaching the top of the tower wasn't was I expected. I thought I would meet some chaos worshipper and we would find the truth I wanted about Arthas. Instead I only found my own weakeness. Instead I was forced to deal with the failings in my self.

"

—

Edward Cullen
Edward, Taylor, Hilary, Tanya and a small entourage of troops from House Swift, House Steinmare, House Kendrick, House Hirshe, and House Cullen would join the six strong fleet of Candice Anthor and her large force as they traveled to Lorderon and after making the trip from the Port of Stormwind, and Edward would set Tanya to the task of making Taylor believe that she was actually there for the purpose they told her she was. Tanya was by this point nearly constantly fighting with Edward, and Edward knew that barking orders at her was only going to make it worse, but a part of him knew the marriage was over and really just wanted to save lives. While Taylor and Tanya visited several Dragon Temples that were under construction in Lorderon, it was Edward and Hilary that visited the Kirin Tor. When they arrived they were met by Medivh and several of his loyalists and they went about the conversation of how to prove Arthas's madness. Medivh told Edward that in his investigation he had discovered the existence of a group calling themselves the Sons of Lorderon of whom were being portrayed to the public as a revolutionary group wanting independence for Lorderon, but under the surface he discovered that in fact they were a chaos cult founded by Arthas. Edward needed more proof and so Medivh took him and Hilary to a small Kirin Tor Magi tower south of Lorderon where he kept one of the cultists captive.
"

It wasn't until I saw the devotion that the Steinmare's had for the Dragon that I knew I had to tell them the truth. Dylan was irate. Erica was just as angry. Laera though was confused as to why they been lied too. I didn't blame them for any of those feelings though.

"

—

Taylor Swift
Taylor, Tanya, Anna, Josh, Emile and the Steinmare's would travel throughout the capital visiting the different Dragon Temples on their first day, and during this time Taylor and Emile would sleep together nearly the first moment they had alone, and Anna was nearby and she confronted them on it, and neither would even apologize and she would leave shortly after with Josh in tow. With those two gone they were met by the Steinmare's of whom Taylor watched look with amazement at the newly constructed Temple, and in that moment being held by Emile she knew she had to tell them the truth, and she would reveal to them the true purpose of the trip to Lorderon. Dylan would leave to go find Candice Anthor in order to warn her, and the rest of them would decide they would make the best of it, and expand the Dragonoph as much as possible. Taylor Swift would reveal to Erica Steinmare that she wasn't going to continue with the marriage to Josh Hirsh and planned to marry Emile while the two were here in Lorderon, and Erica gave the two space and left to go and find her brother in the port. Anna would get into an argument with Josh and went off her own finding herself in the Lorderon market where followed by Emma Bell she and Emma who had for so long fought to keep Anna out of this whole trip found Anna crying and finally saw the real person beneath the rumors. The two would discuss openly the situation and for the first time Emma heard about the lies that Anna believed in regards to Taylor and revealed the truth to Anna of whom would be horrified to know what the truth was and how horrible she had been to Taylor over what now amounted to nothing more then her mothers manipulations. Emma would tell Anna that she was heading north to Westbridge and knew that Orival Crane was there if Anna wanted to go with her, but Anna would politely refuse saying now that she knew the truth she had to make things right with Taylor and once she had done that she would end things with Josh and go north to find Orival.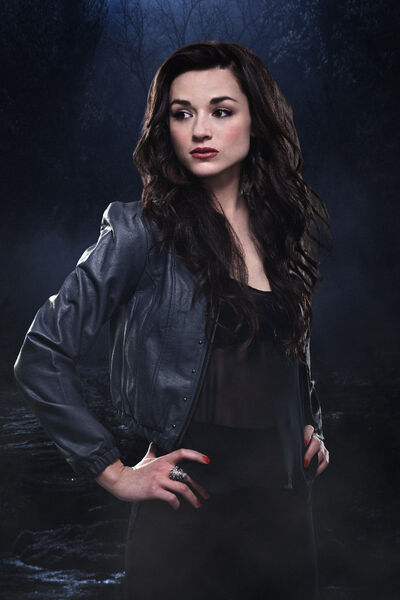 "

If you had told me the truth back then, I would have done so many things differently once I was here. I felt like I was being watched this entire time, but I ignored that because you told me everything was on the up. You lied to me Edward Cullen, and I won't forget that. Don't count on my support again.

"

—

Candice Anthor to Edward Cullen
While the main group was looking into the cultists or working to expand the Dragonoph influence in the Lorderon capital Candice Anthor was working at her trade agreement in the port itself. When she begin making her deals and talks with the leading houses in the port she begin to feel that she was being followed, and watched wherever she went, and this led to her going to find Edward of whom she found while he was on the way to the Kirin Tor tower south of the Magi fortress, and he was dismissive wanting to go quickly, and thus he lied to Candice and told her nothing was going on. This made her feel like she was being ridiculous in thinking she was being watched, and thus she let her guard down as the cultists - who were actually watching her heavily as she had brought a large military force into the port - spied on her, and prepared for an assassination attempt on her. During this time though her cousin Hedrin Tolhmave II. would become concerned after he saw several men watching Candice and he followed them, and watched them enter a tavern of which he followed them into, and when he did they entered a back room which after following them led him into a large tunnel system where he would have to kill both of the men after they discovered him following them. Leaving the tavern as quickly as possible he met Dylan Steinmare on the street and together they raced to find Candice Anthor and arrived just as cultists attempted to assassinate her.
"

There has been an attack in the port milady We have heard word that cultists have attacked Lady Anthor,a nd even now fighting is still going on. What is your command Milady?

"

—

Main Hunder to Calia Menathil
The cultists had surrounded the port with nearly thirty men, and once Candice arrived they killed several sentries watching for violence, and then with the way clear they would move forward. As the cultists went to attack Dylan Steinmare, and Hedrin Tolhmave would arrive and scream to the guards that cultists were about and an attack was going to happen, and realizing they had been discovered the cultists would let off a horn and charge forward into the maelstrom. The fighting was intense but the guards now aware were able to repulse the horribly outnumbered cultists of whom had been relying on the shock of their arrival to succeed and Dylan captured one of the cultists but as they were taking him away the man was shot with an arrow from another cultist on a rooftop of whom then was able to escape.
Finding Information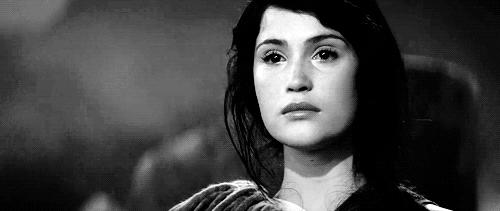 "

That was the first time I saw evil in its purest form. Medivh was right. It was only after speaking to that one that I understood how limited I had been.

"

—

Edward Cullen
Arriving at the tower it was Medivh, Edward, Hilary, Gemma, Markus Flowers, and several of Medivh's men and Medivh would lead them as they moved to the top and discovered a single man chained to the floor and roof. Medivh explained to him that this man was evil, and that no matter what he believed after talking to the man he needed to understand that fact alone. He told Edward that everything in life was a choice though and he had the decision to make if he was going to be the man that was tricked by evil, or if he would be able to see evil in all of its forms and be able to defeat it.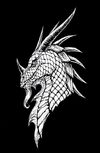 The Rise of Lucerne
I saw the destruction of the world, and knew I had to stop it. There was nothing left to do but become bigger then everyone else. The Empire was never going to be the beacon the world needed it to be. Westros was on fire. The Bretonians had reached for the stars and been burned. And the old shadow of Numeron was fading far too quickly. It was left to us in Lucerne to change the fate of all those who wished to reject darkness. We were the last hope for a world who had long since given up on believing.
I walked into the room and was shocked to find a man clearly brutalized chained to what was seemingly every piece of the room. "Why has he been chained so many times?"
"Do not be taken in by what you see on the surface. This man is beyond contempt. He has done things, and planned things that no rational human would ever do." Medivh walked to the man and raised his head so that we could see his face. His eyes remained closed but I saw nothing in his face that screamed that he was a monster. "His mind is completely the domain of a demon now. Nothing remains of what was once someone's child."
I moved closer to the man and as I did he must have realized my presence and opened his eyes. His eyes were sad, and despite the reservations I had due to what Medivh had said I found myself wanting to help this man. "How could you know that?"
Medivh walked away from the man and stood against the wall for a moment before speaking again. "Edward this is the moment you are going to learn about the demon within all of us. Your demon is slight but still there. You don't know the demon yet and that is something that you need to understand if your going to help your people through this. Talk to the man. Prove me wrong if you can."
``How are you so sure that you are right. Surely this could all be some kind of misunderstanding.`` I looked to Gemma and Hilary and when I did they had the same look of shock and confusion on their faces that I did. 
``Edward there is going to come a moment when you are going to have to truly understand evil. You believe you have seen evil because you knew your friends brother. Sean Lovie was just one form of evil. Evil takes many shapes, and forms and it is very important that you understand that not everything evil will appear it at first.`` He didn`t say another word just walked away and left me to stand there with this injured man who didn`t look like he could harm a fly.
I stopped for a moment unsure of how to move forward, but when I looked around for Hilary I saw her waiting. Her eyes showed that she believed in me, and I knew I couldn't fail that kind of trust. Moving closer to the man I kneeled on the floor and spoke. "What is your name?"
He coughed a bit before speaking "Tilder Meanist of House Meanist."
He spoke with an aura of nobility despite the surroundings he was in or the condition, and that made me know very quickly that he was either a well of noble or one used to pretending he was. "What have you done to make my friend believe you a demon?"
He coughed again this time for a longer period of time before being able to speak. "I woke up and found myself in this tower with that monster doing...doing unimaginable things to my friends. He won't let me explain but I know you'll hear me...you'll believe me won't you?"
The man sounded utterly frantic, and the way he spoke of his friends made me wonder how much of all of this that Medivh had left out. "You need to tell me before I can say anything."
"This man believes me some sort of demon, but I just want the freedom of my people. Your a Lucernian I can tell. Your people were not meant to come here. This land..."He stopped and coughed again before speaking. "This land isn't yours. Listen to me none of that is important right now. That monster has killed all of my men, and left me alone while my family waits for me at home."
I looked at Medivh for a moment wanting to understand what was happening here. "What proof do you have Tilder that you are not a cultist?" 
He looked hopefully at me, and I felt a slight tinge of arrogance come from him "The same proof I told the monster about. Talk to my wife. She will show you that I am who I say that I am."
"And if I speak to her and find a different outcome?" I could see Medivh in the corner shaking his head, and for a moment I looked at this young man before me and wondered if he truly was a demon. If he wasn't a demon then Medivh was a liar and that meant all of this could be some sort of trap.
"Then I am lost and you should kill me."
From the look on Medivh's face he told me silently that he knew where his wife was, and would take me to her. "Your putting a lot of faith in how one conversation will go arnt you."
"I have faith in what I see your eyes. You are a good soul, and I know you will try and do what is right."
"I will speak to your wife, and when that is done we will all know the truth."
"The truth will be known by all."
Edward would be told by Medivh where Tilder's wife lived and the group would leave the tower and go to find the women that Edward silently had no idea what would happen with. On one hand if she was truthful then he would know Medivh a liar. If she was a liar then he was a fool who had been tricked by a demon. On the way to the wife he spoke with Hilary who told him that she felt a horrible taint coming from Tilder Meanist. She wondered how he did not feel it, and he wondered why he was unable to sense what clearly so many around him were feeling. Medivh told him that his demon wasn't revealed yet, and when Edward finally understood he would know exactly why he couldn't see what was just beneath the surface.
"

His wife was nothing more then a ruse meant to kill me. He knew his life was over and yet he wanted me to see death, and I suppose somewhere in his chaos mind he wanted me to see the death that filled that home.

"

—

Edward Cullen
Arriving at the house Medivh forced Edward to wait until thirty men from the Menathil's arirved, and then he allowed Edward to enter the home. Entering the home he found the skinned bodies of untold number of people all over the walls, and the decaying bodies of a young women, and two children sitting a table in the middle of the home with a giant hole in the ground. Medivh said he would explain everything after the ambush, and moments after this happened cultists came through the roof and a fight broke out which ended with the death of the cultists as the reinforcements were too much for the weakly armed, and trained cultists. Medivh would then explain as they carried away the bodies to be buried that Tilder was once a Magi of the Kirin Tor but had been removed due to the reading of banned Magi's and this had eventually led him to becoming possessed by a demon which had then proceeded to murder his wife and children and become a dangerous serial killer of whom killed dozens in Lorderon before the Kirin Tor finally caught up with him and took him under their custody.
Arthas Leaves
See Also : Capture of Jaina Menathil
"

I had hoped that you would want to come willingly my love.

"

—

Hur-Arthas Menathil IV.
Arthas by this point was being told by his leadership core that the Kirin Tor had captured Tilder Meanist and with his capture any hope of keeping the Lucernian contingent from discovering the truth about The Scourge gone he begin plans to leave Lorderon for the north, and his true goal of getting Frostmourne. Gathering his commanders to him he would decide on leaving behind Elu-Kael Thuzad and it would be the objective of Kael to delay the forces of Lorderon and cause as much chaos as he possibly could, but then to make his way north to link up with Arthas who would wait for Kael at Fornost. Over the days that followed this decision they gathered to him his entire command structure outside of those who were staying and travelled north out of the city during the night keeping it as secret as possible, but unfortunatly despite this attempt there departure was discovered by the Dragonoph loyalist Per-Ruenya Menathil who would without delay bring this information to Sur-Talia Menathil. Arthas had left being information that he had travelled north in order to assist Marcel Lovie and thus when Talia went to the throne room she found this note detailing where he was saying he was going, but Talia had seen the change in her brother and didn't believe it instead sending Karl Donovan to bring information to the Lucernian contingent of what had happened. Karl Donovan would travel to their ships where he found the Hirshe brothers there and told them that Arthas had left the city and they both realized what this meant and thus they moved without haste to tell Edward about this. As this was happening Arthas as he moved out of Lorderon had a large fleet of dozens of ships transporting his men and in this movement they would travel to Kul Tiras where Arthas had unfinished business with his wife Jaina. Arriving with his fleet just south of Boralus they had slipped by the naval defenses as they were inside what was seen as safe waters when they left Lorderon and thus landed on the coast south of Boralus without alerting anyone to their presence. Landing his troops there he channeled a spell with his Magi leadership which gave him the location of Jaina who he discovered was located at the Tower of Toralus located west of Boralus, and with this knowledge he would march on the Tower of Toralus.
The Tower of Toralus was lightly defended as it was a sort of estate for House Proudmoore and thus when Arthas's several thousand strong army arrived it was Jaina who sensed that it was Arthas and ordered her men to flee the tower before they were killed, and then she waited for Arthas to come to her. Arthas came to her alone inside the tower and seeing him clad in the evil armor he had been crafting for some time she prepared herself to die and refused to speak to the man in front of her as she knew in her heart that this was not her Arthas, but he did not strike her down instead he took her staff from her and placed Magi restraints on her restricting her magi abilities and then summoned troops who took her hostage. With Jaina in his hands he would return to the ships where by this point the troops of Jaina had not yet warned the main Boralus forces of what had happened and thus when Arthas's fleet passed Boralus they were not resisted by the large Kul Tiras navy thus allowing Arthas to escape with Jaina.
Taylor's Discovery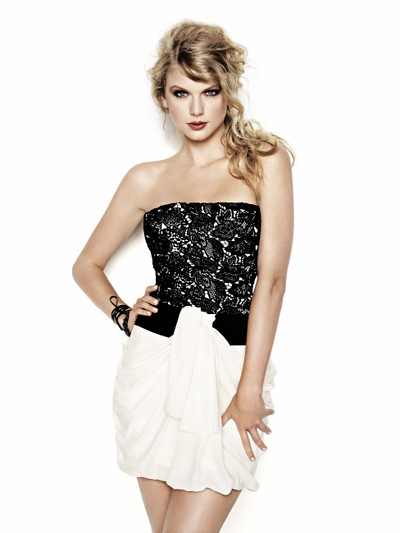 "

Your grace my time there was filled with so many things, and I want you to know that the Dragon shall be heard throughout all the land soon. The cultists though were dangerous beyond anything I had ever heard of. They had infested the largest Temple in the entire capital and turned it into a den of demons and evil men.

"

—

Taylor Swift
Following the discovery by Edward that the cultists controlled the massive Great Temple of Lorderon he and his group would travel with Medivh back to the capital where they planned to attack the temple. As this was happening Taylor Swift and the Steinmare's would be told by a Dragon Priest that several Dragonoph worshipers had come to him to admit that they had been members of a cult in Lorderon and that the Great Temple of Lorderon was their headquarters of sorts. Disgusted that a Temple would be used for this purpose and despite the attempts by Dylan and Erica to stop her she would travel to the Great Temple and alongside Laera Steinmare would enter the Temple and using key words learned from the traitor cultists were able to enter the Temple. Entering the Temple they went through a recruitment process of sorts, but things begin to go bad after the cultist leading them around attempted to rape Laera and she stabbed him through the eye killing him and forcing them to hide his body while they escaped the Temple. Finding there way out wasn't easy though, and outside Dylan would meet with Edward telling him what had happened, and learning from Edward how serious the situation was they believed they had the proof they needed but Emile, and Josh Hirshe arrived to tell them that Arthas had left the city with a force in order to supposedly help Arnor, and Marcel Lovie. Edward told Emile, and Josh to go to the keep and force them to recall Arthas, and at the same time attempted to send word to Marcel Lovie of what was happening, but unknown to him the cultists were watching them, and the letters, and ravens were all intercepted meaning Marcel was not warned.
"

We were but moments from showing him as the monster he was, and yet he slipped between our fingers. I would have killed him myself if I had thought it was possible to get through that kind of layer of guards.

"

—

Dylan Steinmare
Taylor Swift, and Laera Steinmare at this point would finally make their way out of the temple, but as Laera exited the door Taylor would be knocked on the head and the gate shut causing a siege of sorts as they attempted to break there way into the Temple. Forcing their way into the temple using the troops they had brought, they would fight against dozens of cultists of which forced the involvement of more troops and a battle broke out, but despite victory after the dust had settled they also found that there was no sign of Taylor, because she had been taken to the real home of the cultists of which was a large tunnel system beneath the temple itself. By this point the cultists were aware they had been discovered, and they would begin plans to launch the overall assault on Lorderon, and those traitor cultists would in these last moments release this information to the Menathil loyalists, or the Lucernians, or also in many cases the Magi of Kirin Tor.
Captured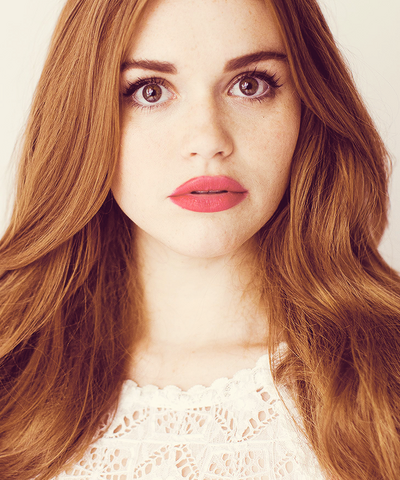 "

Edward I am being told that you kept all of this a secret from the people you brought with you, and I guess I wonder now in the privacy of this group...why did you not warn them of the dangers? Do you honestly think Taylor would have gone into that Temple had she of known what awaited her.

"

—

William Lovie III.
Captured by the cultists Taylor is forced to endure captivity for hours, as the cultists by this point are simply stalling within the tunnel system, and Taylor witnesses the leadership of the cultists flee the grounds to safety, while the few that remain behind in order to show resistance are weak old men, and ones they question the devotion of. During this torture she is somewhat protected by a young cultist of whom stops an older man from raping her, and she is saddened as he tells her of his life, but despite her attempts to get him to surrender he sees no life past this, and leaves her as Edward's force finally breaks into the tunnels. The cultists that are left are weak and are easily defeated leaving Edward in control of the temple, but as soon as he releases Taylor's mouth coverings she reveals to him that nearly all the cultists already fled, and those left were expendable to them. With the cultists destroyed Taylor reveals that the cultists are a part of a chaos cult led by Arthas Menathil of whom has not taken any true forces north to assist Marcel but is in fact taking monsters and demons of whom are planning great destruction. As they attempt to make their way out of the temple they find the route blocked by design, and they are unable to escape by means of the entrance, and instead must make their way through ancient tunnels out of the city. After days of travelling through the tunnels they find themselves in the fields far to the south of Lorderon and a note is left on the edge of the entrance on the body of a soldier with the sigil of House Scarlet on him.
"

Congratulations on discovering the great secret of Lorderon. You are to be commended for seeing what many before you failed to see, but I must be the one to tell you that is the only thing you did right. You have failed to stop me, and now that failure shall play out in the destruction of Arnor. Perhaps if you had moved quicker. Perhaps if you had been smarter your people in Arnor wouldn't be dead.

"

—

King Arthas Menathil
Edward became infuriated by this and the realization that it was already well to late to save Marcel, or to do any of the good things that he knew in his mind he had to do in order to regain what he had lost. The army of Arthas had left nearly a week ago, and he knows that a raven will never reach Arnor in time to do any good, and he breaks down crying for his continued failure. Eventually calming down the group gathers themselves and make their way to a nearby village where they receive horses and make their way back to Lorderon to warn Arnor of the coming chaotic army. Back in the city Laera, Erica, and Dylan Steinmare retreat to the Menathil Palace, and rally the Lucernians to their cause as well as sending out word of the what everyone now knows will be a very large attack on Lorderon by a unknown amount of cultists.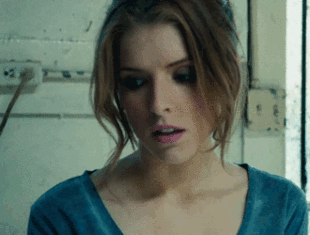 Josh Hirshe, and Anna Kendrick had become stranded at the port and were forced to hide themselves with the garrison there. Taylor Swift and Emile Hirshe would retreat with the main force and retreated into the Menathil Palace, and it was here where they would remain as the palace came under siege by the forces of the cultists now bent on destroying the city. Candice Anthor in the port itself sends word to Kul Tiras in order to have them send aid, and it is this quick thinking that would eventually save the city, as noone in Lorderon had been willing to ask Kul Tiras for help due to the bad blood between Lorderon, and Kul Tiras as of late. It was at this point of the city coming under siege and the port preparing for the arrival of reinforcements that Anna Kendrick and Josh Hirshe of whom had come to hide within the keep in the docks would come to have an honest conversation with Anna admitting that she loved Orival Crane and Josh was just a distraction, and Josh admitted that he actually hated Anna and only was with her to cause embaressment to his brother. Josh would as their conversationd devolved into an argument demand that she sleep with him but she resisted not wanting this but despite her resistence he forced himself on her but just as he is about to rpae her she grabs his knife and slashes his face before also stabbing him in the shoulder and fleeing from the keep to the docks themselves.
New Leadership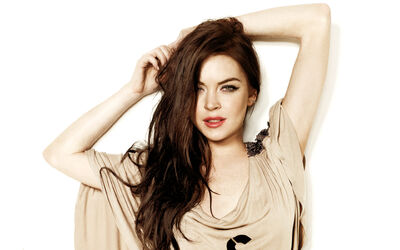 "

The Cult was something that had started to enter the frame of reality some time before we learned of Arthas's true face. The cult had abducted people, and burned buildings but for all intensive purposes it was little worse then a roaving band of criminals, and thus we didn't say much.

"

—

Imlad Menathil
Following the return of Edward Cullen to the city after his destruction of one cell of the cult that Arthas had formed it became clear to the leadership that Arthas had formed it in order to destroy Lorderon, and thus they went about dealing with the cult for the first time. After the conversation between William and Edward the decision is made to make Talia Menathil the new Lord of Lorderon, and she is given this immediatly after thus removing the taint of Arthas somewhat from Lorderon. This transfer of power doesn't go completely according to plan as during the ceremony for her gaining the title of Matriarch of the family, and the Arch Lord of Lucerne position the site is attacked by a force of cultists and many demons that a Magi with the cultists summons into the area. Edward, Gemma, and Hilary lead Talia out of the building and fight there way through waves of cultists, and are nearly trapped until a counter assault by Imlad Menathil breaks the attacking cultists and allows them to return her to the keep of Lorderon with her new power.
Conversation Incoming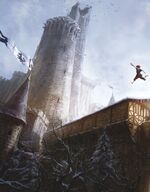 Fairmarket. The Riverlands. Lorderon, and Kul Tiras. Westbridge. All had fallen to our might. All had sworn the sword to the Valley of Lucerne. All that power, and yet I looked north and saw a great demon the likes of which I could not hope to resist. The Empire was the reason for growth. The Empire was the reason for everything we did. The Empire was the land that should have done great things for the world, but instead of this they did nothing. They allowed chaos to breed amongst them, and in that weakeness and failing they threatened to ruin the entire continent.

"William there can be no doubt that Arthas has turned against us." He looked down, and I felt terrible, as both of us knew what this meant for Marcel. What little chance he had of defending Arnor was based on the army that Arthas said he was capable of bringing north, and if that army wasn't going to arrive then it all might be for nothing.
"This is terrifying news Edward as we know he has already disapeared from out eyes, and for all we know could already be inside Arnor. If he is there we know that Marcel is there, and I fear for what will happen." It was always unerving to hear William speak with anything other then confidence. His face moved from the vision and I knew he must be speaking to someone else. It was unfortunate that the only Magi stone that I was able to find was a one on one stone. This sort of conversation would have been much easier with a room stone.
"William we need to immediatly send word to your cousin that Arthas is under no cercumstances to be trusted."
"I will send word right now Edward." William left the vision, and I looked to my right to see that Imlad had entered the room, and he looked with wide eyes as he saw the means by which we were communicating.
"Its good to see you prince Imlad." He was wearing his eagle armor, and he looked everything that he should of, but his eyes told me a story about the fear he was feeling.
"You still have the presence of mind for titles in a time like this Edward?"
"When I was young my father told me that manners were important. I can't forget that lesson even while we are potentially surrounded by enemies and have a looming disaster in the north."
"The things our father's tell us when we are young." I would have laughed normally but the silence that followed made me shiver. It was minute after minute of this as we awaited the return of William, and I wanted him to come back to give me repreieve from the fear that filled the room.
"Do you recall anything about this cult before we learned of Arthas?" I had only learned of them a few months ago, and from the way Medivh spoke of them they must have been something that was talked of.
"The Cult was something that had started to enter the frame of reality some time before we learned of Arthas's true face. The cult had abducted people, and burned buildings but for all intensive purposes it was little worse then a roaving band of criminals, and thus we didn't say much." As he finished William reentered the vision.
"I have made the neccesary message sent, but I fear that the Order of the Blue Dragon representative that was with Marcel has apparently been killed, and we don't know what is happening at this time."
"We don't know anything bad has happened yet. We just need to keep our ears out Will."
"

Alone Talia was still too young and naive to be the Lady of a land that large, but lucky for us she wasn't alone. Lucky for us Calia, and Imlad were loyal advisors and didn't have their own agendas other then helping their family.

"

—

Edward Cullen
Talia would recall her sister Talia to her side, and alongside Imlad Menathil they formed a sort of Menathil council for the leadership of the land alongside Edward of whom advised them as best he could. Realizing the situation they were in they knew they needed more forces loyal to them in the city, and thus they decided to call the vassals, and ask for assistence from the nearbye Lucerne forces. As they begin to recall Menathil forces from the smaller villages, and towns they begin see that the cult had become aware of the situation and the cult summoned nearly its entire force into the capital and begin besieging sections of the city and ambushing and murdering loyalists to the Menathils. Sending word to the Riverlands, and Kul Tiras, and then the main Lucerne army south of Lorderon in the Scarlets, and the Cleganes they would beg for assistance saying that the streets were becoming a battleground.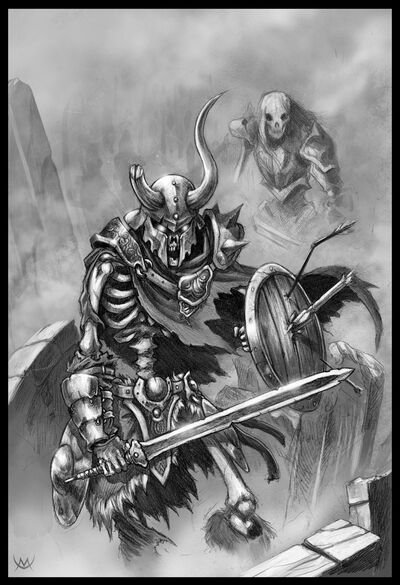 "

The arrival of Kael'Thuzad was a terrifying experience as he raised thousands of dead into his ranks turning a controllable situation suddenly into something far worse.

"

—

Edward Cullen
As fighting broke out in the streets Kael'Thuzad would abandon secrecy and led his command structure into the city where he and his other Magi would summon the dead to their side adding thousands into his ranks and causing great destruction. As this happened the citizens of Lorderon begin fleeing by boats in the dock out of the city, and those men that couldn't and the old would retreat into the Menathil Keep in the center of the city. Arming these citizens the defence of the keep would be expanded knowing they were defending to the last man. Edward Cullen, and Imlad Menathil led the defences with Edward using his Magi stone to alert the forces south of the wall of what was happening and making sure they knew they had to do something soon. Kael'Thuzad would raise buildings, and go about damaging the city, while he sent his commander Lord Gnarls eastward towards Kirin Tor where he was to capture the fortress and bring its knowledge back to him so that they could then leave for Arthas northward. Fighting would break out heavily in the port as the Cult would attempt to commandeer boats in their eventual search to escape, and they would be resisted by the navy of Kul Tiras of whom had sent many ships to blockade the city, and provide support.
"

The Liche Ras Frostwhisper would come to the docks and I remember his look as he raised his hand and summoned creatures of darkness to him. He controlled them from the docks and I knew he alone had to be stopped lest he destroyed our entire fleet.

"

—

Derek Proudmoore
Battle at the Docks
Ras Frostwhisper would come to the dock and summoning hundreds of giant sea creatures that had long laid dead at the bottom of the sea outside Lorderon, and used these creatures to assault the fleet of Kul Tiras and push them back. The fleet was forced to pull back or risk destruction as these ancient creatures pulled entire ships under the water when they got close enough, and they were only able to destroy a dozen and lost nearly twice that number of ships in return.
Battle of Kirin Tor
Main Article : Battle of Dalaran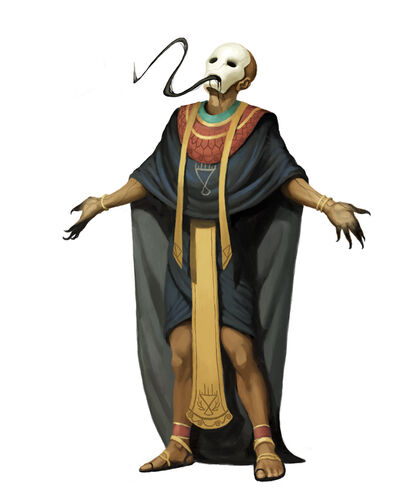 "

This place is a place of learning and peace, and you desecrate it with your very presence. Your beliefs are failed, and today you shall learn how much failure your moral decadence has caused for you and all those that stand behind you Lord Gnarl.

"

—

Medivh
Led by a mysterious Magi named Lord Gnarls the cultists would send a force to Kirin Tor as well in order to sack the Magi castle, and attempt to steal its stored knowledge for Arthas, despite the near impossibility of this task and then getting north. During the initial movement towards Kirin Tor turncoats within the fortress of Kirin Tor would murder several high ranking members of the Magi organization including the high leader in Antonidas leaving the council shattered and left with three of its members with Jaina also believed to be in the capital and not inside Kirin Tor. With their leader dead, and the council reduced Medivh would stage a sort of coup using his own forces and took control of the Council of Kirin Tor and would imprison the remaining members of Kael'Thuzad's family including his son who attempted to murder him when he took him prisoner. Medivh would lead the forces loyal to Lucerne in defense of the Kirin Tor and was able to use the superior defenses of Kirin Tor to massacre the initial wave of Cultists supported by demons that assaulted the fortress. As the battle reached the second wave though numerous Magi would turn to the side of Chaos, and the fighting got dire as the chaos cultists used these turncoats to enter Kirin Tor and were able to sack parts of the library.
"

The Kirin Tor could not fall or else all of Lorderon could be destroyed through the knowledge they gained in that vault. I had to move quickly and take the situation into our control again or I watched as Lorderon fell.

"

—

Saiden Scarlet
As Kirin Tor became a battleground Saiden Scarlet would send Illen Purne one of his vassals alongside Kren Scarlet to relieve the Kirin Tor with a force of Kul Tiras, and native Lorderon troops. Arriving at the scene they found the cultist army flowing into Kirin Tor, and they would attack them from behind where the cultists were killed in huge numbers but managed to keep the Lucernians away for a time. Inside Lord Gnarls made his way through Vault after Vault inside Kirin Tor attempting to make his way to the deepest and most powerful infortmation, and as he did this Medivh would lead a skilled force of Magi and elementals behind him defeating Lord Gnarls luitenents one after another until both were nearing eachother. By this point Trimier would complete the summoning spell, and this allowed several dozen Blue Dragon Magi and their support troops to enter Kirin Tor, and they asisted in stemming the flow of cultists while the main army was defeated outside by Kren Scarlet, and Illen Purne.
Battle of Lorderon
Main Article : Battle of Lorderon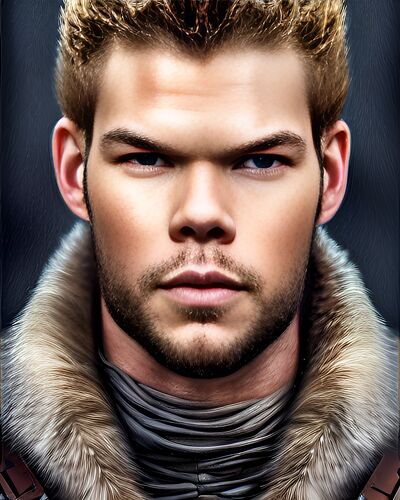 "

Reinforcements had come in their tens of thousands to the area, and the cultists were horribly outnumbered in terms of military power. Their defeat at Kirin Tor had left their leadership scrambling to find a new weapon now that Kirin Tor was held against them, and before they could me and Emmett would tilt the scales.

"

—

Leven Martell
Following the defeat of the Cultists at Kirin Tor two shadow council members would arrive in the form of Emmett McCarty, and Leven Martell of whom brought with them thirty men each from their houses and the most elite men they both had. The cultists had barred the main gates into the city and were defending them with great strength, but many smaller gates were less defended and it was through these gates that Leven, and Emmett would infiltrate through avoiding the gaurds through the assistence of several Violet Dragons that were still in the area. Now inside the city Leven, Emmett and their sixty men would fight their way to the keep where they found the Lucernian loyalists holding out within, and thousands of citizens hiding inside the walls for protection. Kael'Thuzad would marshal nearly his entire remaining force and pulled many if not all forces from the walls and brought them to the keep where he launched an all out assault. Thousands of demons and cultists charged the high walls of the keep, and the defenders led by Emmett, Leven, and Imlad would hold out against the inital assaults and cause horrendous casualties to the unprepared cultists attacking the walls.
"

They broke through the eastern gatehouse, and I charged into the breach with all the reserve I had at my disposal. They were too many in number, and if we let them loose within the castle they would quickly massacre the people of Lorderon and the defenders in short order.

"

—

Leven Martell
As the attack of the Cultists failed all over it was Kael'Thuzad that went to the eastern gatehouse himself and using Magi alongside his commanders would shattter the entire gatehouse destroying it and leaving a massive gaping hole in the defences. Losing a significant amount of defenders Leven pulled all the reserves from the keep, and alongside her men and Emmett's men she and Emmett would charge into the breach and attempt to hold off the attacking cultists. The defenders were hardpressed to hold the massive numbers off but the untrained barely equipped cultists were cut down in droves, and this led to Kael'Thuzad ordering in several of his commanders including his second in command in Lord Voren of whom would kill many in front of him but was confronted by Leven Martell. Leven and Voren would fight one on one as the defenders slaughtered the cultists forcing many to attempt to retreat but these retreaters were killed by Kael'Thuzad of whom sent in Lord Savryn to deal with the situation. On the western gatehouse Imlad would murder the commander of the attacks there and charged his forces through the gatehouse and massacred hundreds of cultists forcing them to retreat southward, and allowing him to send several scouts to make the Lucernians come quicker.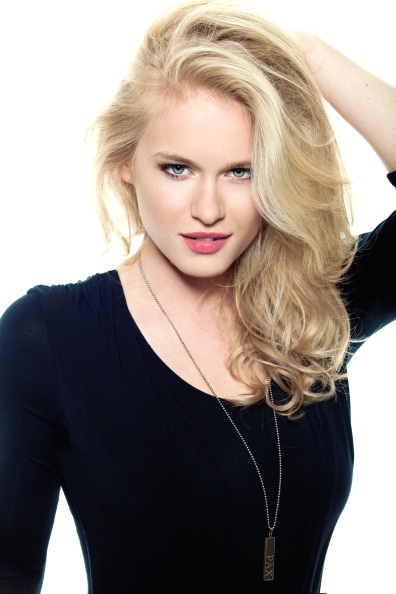 "

When Kael'Thuzad moved into the fray I could feel it. It was like this massive ball of electricty was moving towards us, and I couldn't let Leven, and Emmett fight that monster alone.

"

—

Edward Cullen
The scouts reached the Lucernian forces of whom were assaulting through the weakely defended outer walls, and moving slowly fearing it was a trap. Meeting the scouts Saiden Scarlet would understand it wasn't a trap and commanded all forces towards the keep with all haste, while he sent Mathew Clegane and his forces against the dock to deal with Ras Frostwhisper. Kael'Thuzad getting word that the army was only minutes away knew he had to move quickly to take the keep and then murder the population, so he waded into the battle himself. Fighting his way through his own forces he reached the front just as Leven, and Emmett killed Lord Savryn and pushed back Lord Voren. Smashing Emmett McCarty with a blast of Magi he flew back uncontious leaving Leven to fight against Lord Voren while Kael'Thuzad sent Magi blasts into the defenders of the breach killing dozens. Sencing Kael'Thuzad enter the breach Edward had left the southern gate and mvoed to the east where he reached the fighting and was able to block a spell that would have badly injured Leven. Fighting against Kael'Thuzad he and the Liche would battle for minutes until Lord Voren fell destroyed and Leven charged him as well turning the tide of the fight. Kael'Thuzad attempted to flee but was struck through the back by Leven's sword and destroyed. At the port Mathew Clegane would overwhelm Ras Frostwhisper with the support of Gemma Cullen of whom overpowered the tired Ras Frostwhisper but he retreated using a stone and disapeared alongside several of his commanders.
"

Arthas's remnents had been crushed, but he was still loose, and where he was now was anyone's guess.

"

—

Leven Martell
With the death of Kael'Thuzad and the defeat of Ras Frostwhisper the skeletal elements and demons fizzled out of excistence, while the human elements of the cult were swiftly either killed or surrendered and made to live out the rest of their short lives in prison before they were executed. With Talia Menathil now Lady of Lorderon the population shifted back to the capital but was diminished from the numbers before as some one quarter of the city had turned to the cultists and were basically all dead while another quarter had died during the fighting leaving half the city dead. It was following the clean up that a letter came into the keep adressed to Edward Cullen, but it would be read by Leven Martell and the rest of the commanders inside the keep.
Conversation Incoming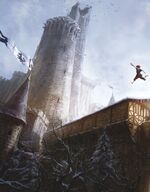 Fairmarket. The Riverlands. Lorderon, and Kul Tiras. Westbridge. All had fallen to our might. All had sworn the sword to the Valley of Lucerne. All that power, and yet I looked north and saw a great demon the likes of which I could not hope to resist. The Empire was the reason for growth. The Empire was the reason for everything we did. The Empire was the land that should have done great things for the world, but instead of this they did nothing. They allowed chaos to breed amongst them, and in that weakeness and failing they threatened to ruin the entire continent.

I opened the letter and was still haunted by the name Arthas that adorned the front of it. I looked around and saw the looks of fear on everyone else over what could possibly be in the letter, and how he had known with such accuracy when we had cleared the city.
Lord Edward Cullen,
I am both shocked and excited by the prospects of your defeat of my cult. Created with hate, and violence it makes me proud that they have destroyed so much of Lorderon, and left you weakened. My commander Ras Frostwhisper tells me you managed to defeat Kael, and while I say that is a disapointment know that the dragon I have killed yesterday will make your kingdom quickly forget this victory you have achieved.
Know that you will find his body in Fornost, and know that I made him hurt before he died. Tell your king that he sent him to die, and this is exactly what I did for him.
One last gift for the King of the Valley.
In closing I wish for you the best. I hope you die swift, and quick deaths for you have defeated an oponent that should have lived forever. Know this though Lord Cullen, your time will come sooner then you could ever imagine. I have seen the future and you and your darkness council shall know death in your ranks very soon. You have longed to be a part of them, and you shall never be further away then you are right now.
Arthas Menathil
King of the Dead
Family Members
Relationships
Main Article : Relationships of Candice Anthor
Community content is available under
CC-BY-SA
unless otherwise noted.