Catherine Bell




Story Role
POV Role
None
Appears In
Lucernian Series
Vital statistics
Born
5079
Title
Official Titles

Arch Lady of House Bell
Princess of House Lovie

Nickname
Cat
Religion
Dragonoph
Status
Alive
Allegiance
Family Loyalties

---

Marriage Loyalties

Racial Statistics
Maternal
Vandal German
Paternal
Vandal German
Family
Parents
Father
† James Lovie
Mother
† Maergary Ordos
Siblings
Siblings
Full Siblings

---

Internal Family
Spouse
Christopher Bell
Children
True Born

---

With Christopher Bell

† James Bell
†

Maisie Bell
Catherine Bell is the daughter of Margeary, and James Lovie making her a member of House Lovie through her father and a member of House Ordosthrough her mother. Catherine has three siblings in the form of Baldwin, James, and Martin Lovie of which the eldest child in Baldwin was the heir of House Lovie when he died of sickness leaving a shocked kingdom to weep over his death, while Martin Lovie died during the Battle of Lyons and was known as a very brave warrior, and her brother James became King but lost himself in the Battle of Lyons and became mad before finally being removed nearly twenty years later by his own son William Lovie. Catherine Bell is married to the commoner Chris Bell of whom upon marrying her created House Bell of which she became the Matriarch of. With her husband Chris Bell she has three children in Emma, Hanah, and Chris Bell of which Emma Bell is a growing member of the Order of the Green Dragon, her daughter Hanah has assisted her mother in the leadership of House Bell, while her son is the heir to House Bell and on top of this is one of the only males in House Lovie.
Catherine Lovie was born the second last child of James Lovie and during her youth she was very close to her younger brother James Lovie of whom she would take a very active role in. When her father died she watched her brother forced into a role he wasn't ready for, and she tried her best to keep guiding him down the right moral path but found it increasingly difficult to do as he became more and more popular. In her isolation she became interested in the people of Lucerne proper and during this time she would by chance become involved with Christopher Bell of whom was the heir to the moderate House Bell family and spent his time in Lower Lucerne helping those in need out of religious duty. Christopher Bell and Catherine Lovie would fall in love during their time helping the people there and this love would lead to Christopher's father Francis paying a large dowry and was able to have the two betrothed. Catherine Bell would suffer many miscarriages during the early part of her marriage to Christopher Bell and after five miscarriages she begin to contemplate suicide as the depression over these miscarriages increased but after a suicide attempt failed she discovered she was pregnant and decided to give it one more chance and after her brother secretly brought in Suzanne a small time Magi from Tree Hill who had become known for helping pregnancies. After the birth of Emma Bell it was a new world for Catherine of whom kept on Suzanne and used her influence to have named her lady in waiting alongside Suzanne's daughter Wynne and then also named them a knightly house giving them farm land west of Tree Hill. With the extreme depression of Lisa Lovie she was the primary motherly figure in William Lovie III's life, and this relationship has only grown stronger through the years. This relationship has come to somewhat define Catherine as during the increasingly eratic reign of James Lovie she became basically the moral compass of the remainder of the House that didn't want to follow the behavior of the Patriarch in James Lovie. This role caused her a lot of problems with James Lovie and on many occasions he threatened to have her killed but she believed in her heart that what little humanity remained in James wouldn't allow him to harm her, as even in his madness he showed a remarkable care for his internal family outside of Tristan, and Alice. Esme Portmane would return to Lucerne during the peak of James Lovie's road to madness after he wrote her a letter begging her to save him from the prison his mind was trapped in and returning to Lucerne she attempted to destroy Mycstism but its Magi protected it and she then nearly killed James at his urging but as she was going to do it his corruption took over and he nearly killed her and after a brief scuffle he used his Magi to teleport her back to Lorderon. Catherine Bell would be imprisoned following the failed attempt to kill her brother and throughout the events of the Plague she remained imprisoned until finally she would be released after she pledged to her brother that she would never turn against him again. Catherine would lead much of House Lovie to Bell Hold in the months preceding Matilda's marriage to Marius Scott and during this time she used the isolation from the capital to form her plans for the future and would critically make the decision to turn away from her brother. Volker Yernese would travel to the Nortburg tournament of 5120 and while there he would meet with Catherine Lovie of whom orchestrated a meeting with Gulian Swann where they attempted to bring Volker back into the fold, but this meeting was discovered by Mara Guntbold who alerted her uncle about this. Following his discovery of meeting with members of the yellow dragons it was Volker that lied about Catherine's involvement and instead to protect his family as well as Catherine he implicated Alice Lovie believing that the kings child would be safe from reprisal.
History
Early History
Catherine Bell was born the oldest child of James, and Lisa Lovie, and as such was alive for much of her father's later years in power. As she grew up she was very close to her mother Lisa Lovie, and from her mother she was taught the great importance of always remembering your family, and being loyal and loving to your family though it all. It was this principle that guided young Catherine Lovie, and so when her brother James turned 21 and her father died, she was right at his side during his early years as the King of Lucerne.
Finding Love
In her isolation she became interested in the people of Lucerne proper and during this time she would by chance become involved with Christopher Bell of whom was the heir to the moderate House Bell family and spent his time in Lower Lucerne helping those in need out of religious duty. Christopher Bell and Catherine Lovie would fall in love during their time helping the people there and this love would lead to Christopher's father Francis paying a large dowry and was able to have the two betrothed.
Death and Life
Catherine Bell would suffer many miscarriages during the early part of her marriage to Christopher Bell and after five miscarriages she begin to contemplate suicide as the depression over these miscarriages increased but after a suicide attempt failed she discovered she was pregnant and decided to give it one more chance and after her brother secretly brought in Suzanne a small time Magi from Tree Hill who had become known for helping pregnancies. Wynne would travel to Lucerne with her mother Suzanne where she would watch as her mother used her Magi abilities to assist the pregnancy of Catherine Lovie of whom had suffered several miscarriages and for Wynne this was yet another sign of the existence of God and pushed her further into the Church of Christ. After the birth of Emma Bell it was a new world for Catherine of whom kept on Suzanne and used her influence to have named her lady in waiting alongside Suzanne's daughter Wynne and then also named them a knightly house giving them farm land west of Tree Hill.
Attempted Suicide
Main Article : James Lovie's Suicide Attempt
Esme Portmane would return to Lucerne during the peak of James Lovie's road to madness after he wrote her a letter begging her to save him from the prison his mind was trapped in and returning to Lucerne she attempted to destroy Mycstism but its Magi protected it and she then nearly killed James at his urging but as she was going to do it his corruption took over and he nearly killed her and after a brief scuffle he used his Magi to teleport her back to Lorderon.
The First Lucernian Purge
Main Article : First Lucernian Purge
The Unspoken Civil War
This is the price of betraying your king. Look at this man and understand the fate of anyone who thinks they may turn against the Dragon.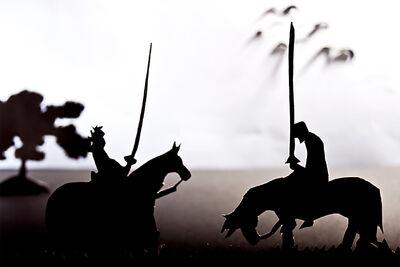 "

He had been in that damn library without exiting for nearly a week before we left for the tournament, and it showed in his state of mind.

"

—

Carlisle Cullen
Following James Lovie's Suicide Attempt that ended in failure there were several high profile people imprisoned in the form of Catherine Bell, and Eddard Starke but for most this was seen as something that must be based in truth and thus outside of House Starke who petitioned heavily for the release of Eddard Starke there was little outcry to these imprisonments. As the Starke's made official requests for Eddard's release it was Vhloraz that was gaining a control over James that allowed him to give commands to the leadership of the Circle of Magi, and then lock himself within the Sky Tower so that when James regained control he couldn't stop what had been ordered. There would be three events that led to the eventual Purge with the first being after James Lovie traveled southward to Gulltown and hosted the fated Tournament of 5110 in Gulltown. The tournament itself went off without much a hitch, but after several of the fated knights of James Lovie lost James became openly hostile to everyone that wasn`t his sole remaining knight at the tournament in James Nighting. As the tournament went on and as all the Arch Lords of the land were there he begin shouting and acting as if insane during the dinner before the final bout of the tournament. Surrounded by loyalists to him in the Nighting`s, Jestifes, and Scorpians no one dared speak as he continued to scream, but the effects of this were terrible on his Lords who lost complete faith in him. It was only when Carlisle Cullen tricked James into leaving under the lie that William was nearby would James Lovie stumble out of the dining hall and carried by his sworn knights pass out in his room.
"

Halys was a good man, and for his entire life he had lived an honorable life undeserving of the end he met. James needed to pay for what happened that day, and if I was the only one brave enough to do it then so be it.

"

—

Walter Jackson
Despite the horrible ranting by James he demanded the tournament continue, and all did this as they were loyal and Carlisle had worked hard to say that the king was just exhausted. At the final joust James Nighting was defeated by Halys Forend of whom was a knight of House Jackson, and following this victory it was Halys that attended a celebration in his honor and while this happy event was going on it was Aelflynn that overheard Carlisle Cullen talking with Lord Walter Jackson about a betrothal between William Lovie III. and Walter's daughter Eadwin Jackson II. and this caused jealousy from the Magi Aelfwynn Turnidlon who would use her abilities to sneak into the room where James asleep. Sneaking into the room she woke him and gave him visions that told him that Halys Forend was a sexual predator who was planning on using his winnings to buy children for his sick pleasure. Overcome with anger over this James who was still high on opioids would give power over to Vhloraz who would agree to stop Halys. James Lovie now being controlled by Vhloraz would break out of his room and travel to where Hayls was celebrating and while everyone bowed before their king James Lovie would walk up to him and decapitate the man. Causing screaming amongst the crowd as his family watched him die the place went crazy and as the crowd begin to get angry it was Carlisle that called in the knights of House Lovie who under the command of James Nighting reacted violently. Dozens of Smallfolk were killed during the riot as the violent Nighting`s unleashed rage on those they felt insolent enough to riot in the presence of the king. Outside of the smallfolk the hedge knights family were rounded up as well and executed alongside several of the other noblemen who had dared to speak out against the violence. Watching all of this transpire from behind the stands was Walter Jackson of whom stood beside his old friend Tywin Lannister of whom also watched the King go mad. Looking at each other they both then left the tournament as everyone had been commanded to leave.
Rise of the Rebellion
| Noble Family | Loyalty | Motivation |
| --- | --- | --- |
| House Jackson | Yellow Dragons | Walter would be the original founder of the rebellion and then begin construction of the Hungering Mirror which would fail but nearly destroyed Vhloraz. |
| House Nighting | Red Dragons | House Nighting would be the major elements of the forces of James Lovie and supported him fully. |
| House Swan | Yellow Dragons | House Swan provided support to the Starke's as they went back to Lucerne to launch the operation to get Eddard Starke out of Lucerne. |
| House Starke | Yellow Dragons | House Starke would spark the actual Purge when they infiltrated the capital and recaptured Eddard Starke from his imprisonment at the capital. |
| House Jestife | Red Dragons | House Jestife would be the major elements of the forces of James Lovie and supported him fully. |
| House Jestife | Red Dragons | House Jestife would be the major elements of the forces of James Lovie and supported him fully. |
| House Scorpian | Red Dragons | House Scorpian and especially Maron Scorpian became dire hard loyalists and stayed constantly near James as one of the few he trusted. |
"

I knew what was right and I knew what was wrong. If I sat by and let him continue that was wrong. That evil could not be allowed to fester on the world. As I looked at the young baby that my wife had just brought into the world I couldn`t bare the thought of him living in a kingdom that was a wasteland of morals. Sometimes you had to take a stand even when it was dangerous.

"

—

Walter Jackson
Following the disastrous tournament most of the Lords went back to their holdings and tried to return to life as usual, but the simply fact was that all knew their king was mad. Of those who didn't sit idle was Walter Jackson and Charlie Swan of whom at this point aligned together but also had very different goals in mind for the rebellion that they were discussing. For Charles Swan the goal was the removal of James by any means necessary including his death, while for Walter he wanted to amass a force so that he could be given time to complete his work on the Hungering Mirror. Walter, Charles, and the leaders of this early rebel group met together in Forks several times and begin forming the first elements of the Rebels in Lucerne. Staying very silent about their leanings the two would expand themselves, and found huge support amongst the Lords of the north, and the Reach. The Tyrells became a serious supporter hoping as they always did to gain more power and perhaps their own Arch Lord position if they were able to take James from the throne and replace him with his son. As the rebellion itself was growing in strength the sanity of James Lovie was decline to newer levels as he had now pushed away most of the more controlled members of his council leaving him with an increasingly Nighting, and Jestife dominated council.
Escape of Eddard Starke
March on Nunendorf
Main Article : Siege of Nunedorf
"

You come here with the idea that I have betrayed you. I have never betrayed you. I would never betray you. Today you kill a friend.

"

—

Leofrich Nune III.
With idea that House Nune had
Stragglers
Following Leofrich escaping the destruction he hid with different farming families before eventually fleeing into the forest where he kept his daughter and nephew alive through hunting small game and picking mushrooms. This went on for several weeks with Leofrich coming to live within an old, abandoned watchtower, and while it was a tough life, he was able to stay alive and keep his family alive. This ended with the arrival of a search party led by Horton Jestife who surrounded the watchtower but to his surprise it was Horton that let them go telling them to leave the area and never come back. Following the sacking of Nunendorf it was Horton that went on the move searching for survivors of the massacre and during this he became overcome by his conflicting emotions and when his force discovered Leofrich Nune III. hiding in the forest with his daughter and nephew it was Horton that allowed him to flee.
Violence Spreads
"

He had been unleashed. The lies of that monster were going to kill us all.

"

—

Carlisle Cullen
Following the destruction of almost the entirety of House Nune it was the army of James that moved northward towards Halendorf where he planned to confront House Hale of whom had been implicated by House Nune. The army arrived at Halendorf where the cities defenses had been raised following being warned by a merchant who had seen the fires of Nunendorf. With Halendorf defended it was King James Lovie II. that commanded House Hale come out and meet with him to discuss the accusations made against them. Tarnide himself would not go out, and instead sent his son Tarnide Hale II. out to meet with the king and hoped the sending of his heir and war companion would calm down the very angry king. Instead of causing him to calm down seeing the Landsgrave and Guildmaster Tarnide Hale not exit the castle made James more paranoid. As Tarnide the younger and his wife came outside they were also joined by Tarnide's sister Lisbeth as they attempted to show a united front. Arriving at the camp they were shocked to not be given a chance to speak and instead were placed in the stockade outside the army camp where they were placed in full view of the castle. At this point it was Tarnide the elder that made his second mistake when instead of immediately agreeing to the request of James to meet with him he delayed things believing his councilors that this was a bluff to attempt to kill him, but that he would never hurt his son who James was friends with.
"

It's my father. He has decided that James is without saving. I fought him for some time Carlisle I really did but honestly. James is gone. We as his friends have to realize that before everyone else. He died in France.

"

—

Tarnide Hale II.
As the days past it was James that lost control of himself and Vhloraz would take over and in control of the situation he would go outside and pushing past his companions he would travel to the stockades. Having his army blast horns for several minutes it was the Halendorf defenders that came to the walls including Tarnide the elder. As the army and the defenders watched it was Vhloraz that decapitated both Tarnide and his wife to the horror of the defenders including the leadership and most especially a devastated Tarnide the elder. Following this it was Vhloraz that had control retaken by James who was rushed back to his tent by Kieth and his other companions, and then fell into what basically amounted to a coma. With James incapacitated it was Kieth that took charge of the siege and wanting to end things as quickly as possible he would once again demand to meet with Tarnide Hale who this time met with the army. Meeting together it was Kieth that made it clear that Halendorf would be sacked if a deal was not made to ensure that House Hale was loyal, and after a discussion it was decided that both Jasper, and Rosalie Hale would become wards of House Lovie thus leaving the new heir of House Hale in Jasper as a hostage of James.
Carlisle's near Turn
"

I cannot do this anymore Walter. I have to make this right. I can't have all this blood on my soul.

"

—

Carlisle Cullen
The violence of Halendorf had in the mind of the Red Dragons ended the rebellion but for several prominent members of the government they came to believe that James could no longer be saved from himself. One of these government officials was Carlisle Cullen. What had happened throughout the previous months had finally pushed Carlisle to the point he couldn't accept the things he was being asked to do. This break for Carlisle had led to starting to talk with Walter Jackson and these discussions would at first not go far as Walter did not believe that Carlisle was an honest broker. During these early talks Walter refused to admit his role in the rebellion and although Carlisle believed Walter was a rebel, he attempted to gain his trust by leaking information to Walter. Following the leaking of detailed orders with the stamp of James Lovie II. from Carlisle to Walter, it was Walter that went against his own gut feeling and revealed to Carlisle his involvement in the rebellion. With Carlisle now being brought in it was Walter and him that begin plotting to assassinate James who they believed was on the verge of losing control completely of his mind to the demon within.
Going to the Lannisters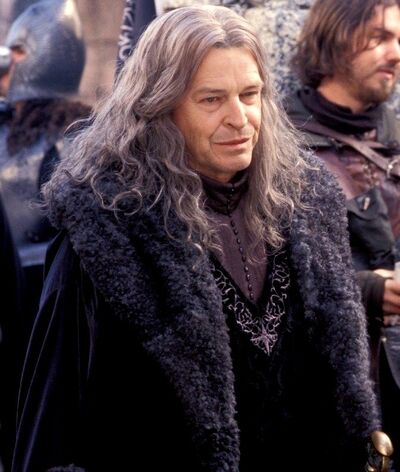 "

We all warned him that Tywin Lannister could not be trusted, but all he could remember was the boy he knew back in the academy. He should have known that boy died when he burned Castamere during his rebellion.

"

—

Mace Tyrell II.
The movement reached its end following attempting to gain the support of House Lannister when he contacted Tywin Lannister. Walter had known Tywin as a child and when he knew him back then he believed he knew Tywin to be an honorable man who would know what the right thing to do was and what the wrong thing was. When Walter first told the other rebels what he planned to do they all were combined in telling Walter that he should not tell Tywin as Tywin was not trustworthy, and they didn't need his sort of person involved in the rebellion. Walter was arrogant in his belief that he could convince Tywin so he ignored the rest of them and traveled to Stormwind where he met first with Brandon Starke who was on board with the action but with the imprisonment of his brother and lord of House Starke he was not willing to actually commit forces to the fight for fear of the king responding by killing Eddard Starke. Once he was done talking to Brandon he met with Tywin and the two talked for some time before Walter believed that he had turned Tywin to his way of thinking. Tywin said goodbye and told Walter that House Lannister was fully behind the plan, and that he would rally his banner houses when the time was right. And thus Walter left Stormwind believing that he had completed his dream of seeing the madness of King James Lovie removed.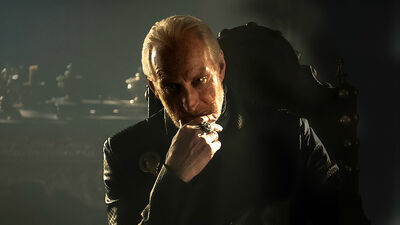 "

I took me until I had no family left that loved me to realize William, that I made the wrong choice. I caused the deaths of thousands because I was afraid for my family. I see now that all I did was push us further into isolation and that is a threat greater then any mad king.

"

—

Tywin Lannister to William Lovie III.
The moment that Walter left the room Tywin ordered his guard to call Cersei and Jamie to him. When his children arrived he told them to take the children, and to find their brother and leave for Lannistane. Once there they were to make sure that none entered the city as he was about to tell the king about a rebellion and knowing the king there was going to be a lot of violence and he didn't want his family or the banner houses damaged by it. Jamie wondered out loud to him whether or not it might be more prudent to assist the rebels since the king was mad, but Tywin simply reminded him of what they had done to their rebels and said there was a high price to pay for rebellion. Following this Tywin left Stormwind and traveled to Lucerne where he immediately was given audience with King James Lovie.
The Greymane's
"

I'm sorry for what happened back there. You might hear that and think me a liar. It's the truth though. I saw your sister and everything else just faded away. I wouldn't be allowed to have her if your grandfather was there. He had to go away. Your grandmother and brother were just casualties of that. In a way you might blame your grandfather for what happened.

"

—

Loreon Lannister
As Tywin entered the city it was only a day after that another party arrived in the form of Darius Greymane, his wife, daughter, and several grandchildren who came to Lucerne inside a carriage. Sitting beside his sister Alisson, and brother Hektor he listens as his grandfather Darius jokes lovingly with his grandmother Tara. As they enter the city its Bravin that is amazed at the size of the city, and as they travel through Lucernian Proper they make there way into Lucerne Hold passing through the fortress of Theiner they enter the more prosperous area of Lucerne making there way to the Palace of Lucerne. Entering the palace grounds, they are taken by guards to the Citadel of William Lovie I. where they are to wait to be met by a government official. They don't have to wait at the citadel long before they are met by the Konsular Loreon Lannister of whom treats them kindly and as Darius tells him how he wants to have his grandchildren and daughter set up in the capital working for the government or a noble family its Loreon that agrees to help process this request. Loreon leaves and an excited Darius goes to walk the gardens with Tara leaving behind Olivia to watch Bravin and his siblings. The chapter ends with Bravin and his family entering the king's throne to meet with King James Lovie II. and ceremonially accept their positions in the capital. Arriving inside the room its Bravin that notices the large contingent of men at arms inside the room and his grandfather must as well because he puts his arms out to protect them but before he can say anything he is struck in the chest by an arrow.
Betrayal of Tywin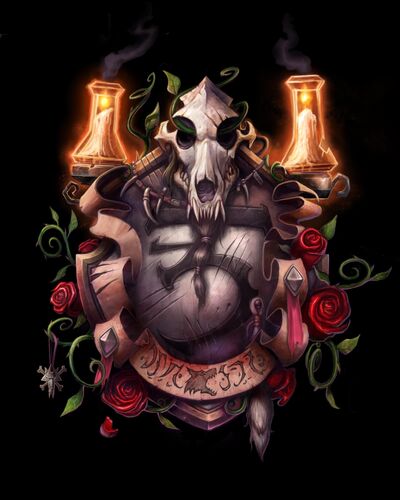 "

Had Tywin waited another ten minutes I had planned on ending his life. I was going to assassinate my former best friend. Had I of acted quicker how many lives would have been saved. When I think of that its difficult to just get up in the morning let alone accept the person that I've become.

"

—

Carlisle Cullen
As Tywin Lannister approached Lucerne Carlisle Cullen had come to the decision that he was going to join the rebels, and the way he would do it was by assassinating James Lovie before any violence could happen. As Carlisle prepared for this Tywin entered the Keep. House Greymane had the extremely unlucky time of having several of their members in the Lucerne Palace when Tywin told James Lovie about the rebellion. James was so enraged at the news that when he remembered that House Greymane member Darius Greymane was waiting so that his family could meet their king. James in his enraged state turned to Tywin Lannister and asked him whether House Greymane could be involved and in that moment Tywin remembered the anger he had towards Archibold Greymane about the way he had treated Tywin's father. In that moment Tywin lied and told James that House Greymane had been involved. With this lie James left the throne room with his personal guard and as Darius and his family bowed before there king James raised his sword and started slashing at Darius while his guard killed the rest of the family. Its said that James slashed at Darius for so long that there was nothing left of him but a bloody mess on the ground. Bravin would accompany his family to the capital where his grandfather planned to meet with the king and swear himself personally to the king while also hopefully gaining service for his daughter, and grandchildren in the royal court. Following a successful meeting with Kieth Schwartz it was the Greymane group that was brought to the keep to meet with the king where it was agreed that several of his daughter, and grandchildren would enter the royal families Palatine, and Malatine ranks but before this could happen they became the target of Tywin Lannister who manipulated the situation and caused the entire group outside of Bravin and Olivia to be killed by the king and his men. Bravin would be sent back to Hillsbrad with a note that this was the consequence of turning on the royal family, while Olivia would be taken into imprisonment by the Circle of Magi as a result of her turning into a Worgen during the killing and thus revealing herself.
Death of the Rebellion
"

The sudden speed at which everything in my life was destroyed left me without the time necessary to understand the scope of everything. My wife lay butchered in the other room as all I could do was resist the man holding a bag over my head and pulling me out of the house. I could only pray to god that somehow one of my children had survived the destruction of my life.

"

—

Walter Jackson
House Jackson was painted very early on as the ringleader of the rebellion and for this reason their destruction was made to be paramount but also James wanted to know the true extent of the movement and for this reason the operation had to make sure that they captured Walter Jackson alive so that he could be tortured for information. It was decided that assassins from Ravenholdt would join members of House Nighting, and House Jestife in the destroying the rebels completely and utterly. Brandon Von Gruger would accompany the dark and twisted Terrorblade alongside some fifty men at arms from House Nighting of whom had been commanded to destroy House Jackson completely outside of the Patriarch of whom was to be captured alive. Brandon had killed innocent's before but something about the way in which this was going didn't sit well in his stomach. When they captured Walter, one of the assassins went back into the house in the pretests of making sure everyone was dead. When the assassin Brandon Von Gruger entered the room where Josh's mother had been killed he found Joshua rubbing his mother's back trying to get her to wake up. The assassin in this moment moved to the child, and whispered for him to be very quiet if he wanted to live. The assassin then proceeded to put the child behind him attached to a rope, and hidden behind his cloak. This was how Joshua traveled to Lucerne, and when they arrived the assassin brought him to the steps of the Lucerne orphanage and left him there. During the attack on Bredgooden it was also Benjamin Heard that was captured, and this was a surprise as he was not someone being targeted. The young Benjamin was visiting Bredgooden with his family to spend time with his friend Francis Jackson and thus was captured instead of killed and while his family was kept locked within the house they were staying it was Benjamin that was tortured by Nighting men. During this torture it was Benjamin that revealed the fact that his father Hektor had sworn himself to the Yellow Dragons, and this revelation shocked (Nighting Man) leading to the eventual attack on House Heard. Benjamin would swear himself to the Red Dragons and sent his son Mikael Heard to Lucerne with the Nighting men as a means of ensuring his loyalty while Benjamin, his wife and daughters were sent to Castle Cullen to remain as hostages until the rest of their family had been dealt with.
Survival of Joshua Jackson
"

I had to watch him to make sure everything went alright. There would have been no point to everything that I did if they discovered him alive later. He had to live. He just had to live.

"

—

Brandon Von Gruger
Brandon stayed with Joshua for two weeks in order to make sure that he wasn't going to be attacked or found out about. He knew though eventually Joshua would be discovered and when this happened he knew the assassins would be forced to attack him again in order to not fail their mission.
Destruction of House Heard
"

For a guy who spoke everyday about how much he loved me, and how much he prided himself off looking after me. He sure went to great measures to kill the girl that would give him his first grandchild.

"

—

William Lovie III.
In the same way that House Jackson had become a major leader of the rebellion in the Crownlands it was House Heard under Hektor Heard that had joined the rebellion. Following the collapse of House Jackson it was the Red Dragon forces that moved next against House Heard moving there army to near Arryndale. At the time several of the sons of House Heard were located in Lucerne as they were serving inside the actual guard of Lucerne. The heir to the throne of House Heard in Martin Heard, along with his brother Telvin Heard were located in Lucerne and they were both summoned to their commanders office where when they entered they were attacked by the guards inside and killed. Their bodies were hung from the rafters of the Lucerne wall. As the purge in Lucerne continued the Circle launched an attack on the Heard apartment in Lucerne killing the families and servants of Telvin, and Martin before hanging there bodies outside the entrance of Lucerne alongside Martin and Telvin. The army that arrived at Arryndale negotiated with House Arryn and during this negotiation it was Byron Arryn that was manipulated into allowing the Red Dragon force to pass the city without warning House Heard. Byron believed that the Red Dragon force was going to take Hektor Heard into custody and then leave the area, but in truth they were planning to kill the entire family. Arriving at Heard Hold the Red Dragons would surround the hold fast and village before charging inside without warning or notice.
Releasing Prisoners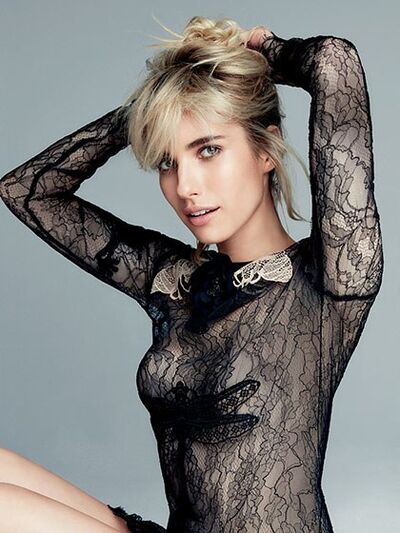 "

For a guy who spoke everyday about how much he loved me, and how much he prided himself off looking after me. He sure went to great measures to kill the girl that would give him his first grandchild.

"

—

William Lovie III.
Throughout the events of the rebellion it was Catherine Bell that remained imprisoned within Lucerne and with the killings now spreading both families of the imprisoned became desperate to have them released. With the rebellion destroyed with House Jackson and the others it was Brandon Starke that arrived at Lucerne and swore and oath of loyalty to James Lovie and with Eddard also swearing the oath James Lovie prepared the release of Catherine but before he would fully release him he demanded a hostage which he got when they agreed to send their young sister Lyanna Starke to Lucerne where she would be held as a hostage in order to maintain their loyalty.
Final Flames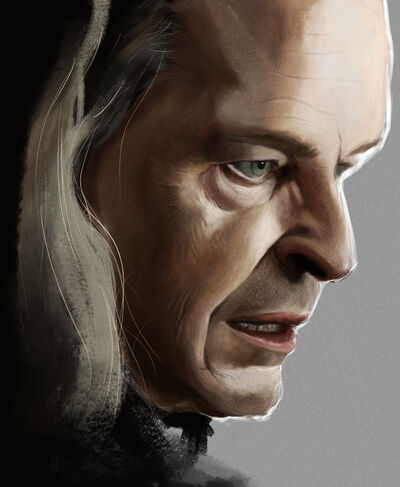 "

Hundreds of Nobles Died in a few nights of murder and chaos. The King was meant to protect not to destroy.

"

—

Carlisle Cullen
Following the departure of Tywin Lannister, it was Nedrick Baratheon who was the Patriarch of the house at the time went to Lucerne with his daughter Reinhilda Baratheon and his son Edward and hoped to make the point of the rebels known to James Lovie. His arrival though was misunderstood by James Lovie and instead of seeing it as the peace offering that it was he saw the coming of Nedrick and his children as a hostile act, and had the three executed in the main square of Lucerne.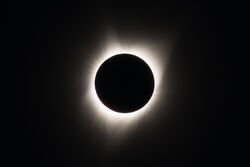 Look at the world father. You were born into this land. You grew up here. These people swore their lives to you. How could you have done all of this? Look at everything you have done. You destroyed a city. Killed hundreds of good men out of fear. Is this how you want to be remembered father. Is this the world you want to leave behind? I know you were a good person once. Don't end it all here. Don't do this. For me father. For everything I supposedly mean to you. Don't do this.
"Understand that this was nothing more then a warning. Don't involve yourself in rebellions again or you'll find it won't matter how much money you control I'll just take it all. You better understand what happened her because if this has to be explained again there won't be any of you alive to tell me that they understand."
"I understand."
"Who is your king?"
"You are My Grace."
"Excellent."
In Northern Lucerne where the smallfolk had turned on the authority with gusto it was the actions of House Scorpian and House Jestife that sealed the ending of the Plague. Rounding up hundreds of rebels supporters through the use of traitors within their ranks they would execute hundreds in penguin courts held in the forests. Eventually they just targeted whoever they wanted and after weeks of this they had killed thousands across the north.
Sack of Sawyer Hold
"

My father had sent us to stay with our mothers family for the summer. While we were away the Knights of Targ attacked my families home. Killed almost the entire family.

"

—

Peyton Sawyer
As the final moments of the ceasefire got close it was the Knights of Targ that led by Aeron Dalanis III. that would make a move south of their borders against House Sawyer. Aeron would get permission from the Circle of Magi to deal with House Sawyer who they lied was a member of the rebellion, and the Circle would give them three days to deal with House Sawyer before the ceasefire took place. Taking a force of several hundred from Dalnariat they would arrive at Sawyer Hold where they would attack the hold during the night. The defenders were overwhelmed by the sudden and surprise nature of the attack and the Knights of Targ got inside the hold but the inner holdfast was locked by the defenders. As the Knights of Targ prepared to break inside it was Robbin Sawyer that betrayed his family when he arranged with Maehagel Raenralis to keep his family safe in exchange for opening the gatehouse. During the next day Robbin would open the gate allowing the Knights inside the holdfast and following this it was him and his family that were allowed to leave safely but the the knights then sacked the holdfast. During this sack they took almost everything of value from the hold, but above that they would also kill many members of the family with the only survivors of the family being Robbin Sawyer who had already betrayed his family during the initial assault for safety, and the children of Thomas Sawyer who were away from the holdfast at the time of the attack. Another unlikely survivor was Marcel Sawyer who survived by hiding in a secret shelter in the holdfast where he would stay hidden for three days eventually coming out when the Knights of Targ had left the holdfast.
Summer at Bell Hold
I have loved you since the first day I saw you. I will never love another person in this world the way I love you.
Summer at Bell Hold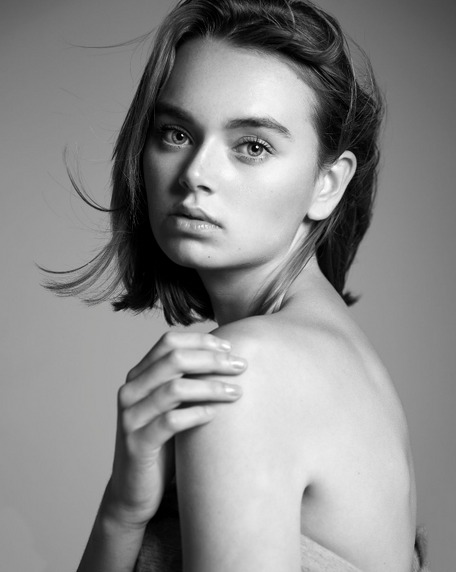 "

Your getting out of here Matilda. My sweet child there are simply no words to tell you how much I will miss you. You have a great purpose ahead of you though. We both know how important your mission is.

"

—

Catherine Bell
Tristan and Lauren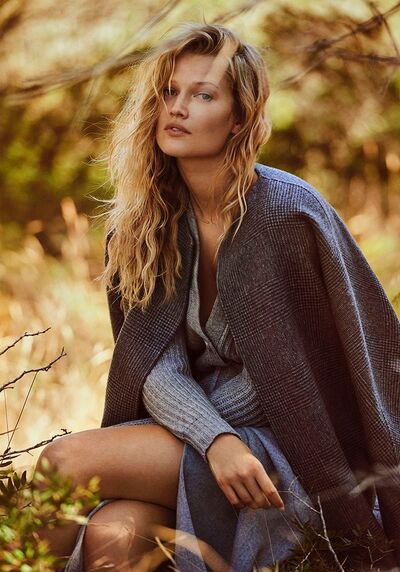 "

One part of me never wanted to leave my family. That part wanted to stay by my mothers side for the rest of my life. The other side. That side looked at the big city and thought. This is my future.

"

—

Lauren Garrn
Lauren arrives at Lucerne having travelled from Garrn and entering the city she is overcome by the sheer size of the city. As they enter the city her father takes them to the Garrn apartment in Lucerne which are in the District of James in the eastern part of Lucernian Proper. Traveling east off the main road of Lucerne they pass through the endless rows of houses in Lucernian Proper and seeing the number of beggars lining the streets causes a shock for Lauren who has only ever heard of how glorious and rich the capital is. Arriving at their apartment they get settled but don't stay long as her father says she is to go to meet with Tristan at his seat at the Fortress of Aelfris the Gentle. Arriving at the castle they find a young man and several other young men all waiting for them. One of the young men who she thinks is quite handsome steps forward and her father introduces her to the young man as Tristan, and Lauren internally is happy looking at him. Her father leaves her with Tristan which surprises Lauren who thought she would have him as a chaperone for some time, but Tristan smiles at her nervously and realizing that he is just as nervous as she is makes her feel better. Following Tristan, she is taken by him inside the castle where he gives her a tour of the castle showing her the walls and the towers but says very little during this but when he does speak, he speaks with a stutter. Lauren doesn't think the stutter is annoying and finds it cute leading her to have a good time with him.
The Road to Bell Hold
Nortburg Tournament of 5120
Main Article : Nortburg Tournament of 5120
The Nortburg Tournament of 5120
This tournament is for all of you. Its time you started building your own family now William.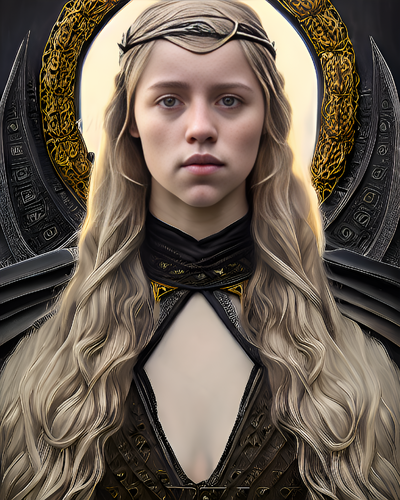 "

You are my son, and more then that you are the heir to this kingdom. That does not require me to keep you aware of everything that is going on at all times.

"

—

James Lovie II.
Its while sitting in the gardens outside the Skytower kissing Rosalie Hale when the two are interrupted by the arrival of Carlisle Cullen, and Kieth Schwartz. The two attempt to send Rosalie away but William resists this and she stays with him as they tell him about the coming Nortburg Tournament. It's revealed that following the wedding it was William that was shuttled back to Lucerne and has been locked away inside the Tower of Clouds estate with only his friends able to visit him inside. William demands to know where Alice is and as the group is arguing about this its James that comes out of the front gate. William looks to his father and is shocked at his appearance. The last time he saw his father was only a few weeks ago but seeing him again he looks like he's aged twenty years. The whole group is quiet as James is helped to get over to them with the assistance of two guards under each arm. Alongside the guards he is followed by Aelfwynn Turnidlon, Fabian Klauseburg, who all have an aura of nervousness as they reach William. Carlisle attempts to have James returned to the tower, but James ignores him and tells the guards to sit him down on the bench. After sitting down, he sends everyone away except for Kieth, and William. As Rosalie goes to leave, she gives him a kiss on the cheek, and it makes William feel a sense of safety. The discussion between the three of them does not go well as James reveals several hard truths for William. The first being the fact that Alice has indeed been betrothed to Paulus Yernese and nothing William does will change this fact. The next is that he would not be accompanying them to Nortburg and that Kieth would be his guardian while he was outside of Lucerne. Williams attempts to resist the words of his father lack any real aggression as he is thrown off by how sickly his father appears and having never seen his father looking so close to death, he is unable to quickly adjust. James discusses that at the tournament there will be many girls sent to the tournament as he has made it known that he wants to decide on William's future bridge and will decide at the tournament based on Kieth's negotiations. James begins coughing which again puts William in a state of panic as he watches his father break down. The coughing gets bad causing the return of Aelfwynn and Fabian who joined by several guards pick him up and bring him back to the Cloud Tower leaving a shaken William behind.
"

Your father is a good person. I have spent my whole life near him. My life's mission is to protect and serve him. There are moments when I think back to the boy he used to be, and I can barely recognize the man I see now. The truth is that's how life goes. People change. People have flaws and as the days go by these flaws become more apparent. Listen to me when I say this, William. Once you love someone. Once you have given someone your word. Loyalty doesn't have an exit door.

"

—

Kieth Schwartz
Following this its Kieth that stays behind and talks with William and the two show themselves to be close as despite everything happening William looks at him in a father like way. Kieth tells William to have the servants pack some things for the trip, and he does this following Kieth onto the lift of the Cloud Tower. Kieth commands two servants to accompany them up the lift to assist William and two girls quickly shuffle on to the lift in response. The two go up the lift but Kieth gets off on the fifth floor leaving William to travel further up with only two of his servants with him in the form of Adolfa and Helmgarda. Going up the next fifteen floors on the lift he looks on the two girls who keep their head bowed the entire time up the lift, and William begins to ponder who he is as a person. Thinking back to the peasants on the mountain he realizes that he has been detatched from the common man of Lucerne and decides to be better. William sparks a conversation with the two but only Adolfa pushes past her nerves to speak with William and the two share a laugh as the lift arrives at his floor. Going onto the floor they move past two guards towards his room where Adolfa follows him, while Helmgarda does the same but trails further behind. While discussing the trip to Nortburg its Adolfa that tells William that she overheard discussions to have his friends not accompany him on the trip to Nortburg and hearing this news he thanks her with a kiss and rushes to the lift. Leaving behind Helmgarda, and Adolfa to pack his things he goes back to the lift and prepares to find his friends to bring them back to the tower.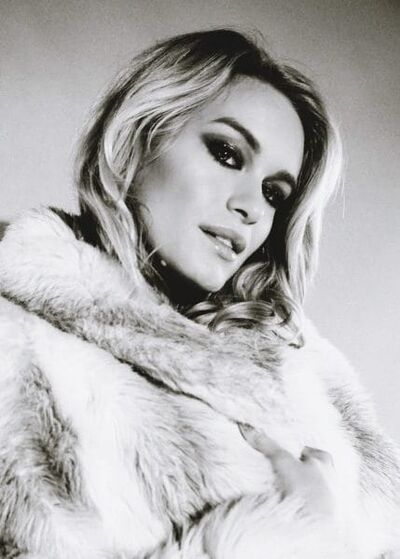 "

You didn't think you could get rid of me that easily did you?

"

—

Leven Martell
Lying to the guards that he is just going to the garden he can escape the tower and get into the garden. Inside the garden he hops the wall and sneaks onto the walls where he uses a rope to climb himself down thinking how this gets easier the taller, he gets. As he reaches the bottom, he pulls the rope with him and then sees Leven sitting down across from him smiling at him. Revealing that she knew he would escape sooner or later she had come here to meet him. Pulling her into a hug he explains what has happened and attempts to take her hand and go and gather the Shadow Council, but she stops him. Telling him that she had been with Aria when guards had come and commanded that she begin packing for the trip. She had then tried to see Jasper and Rosalie but saw guards there as well revealing her attempts to find the Shadow Council had all ended in failure leaving just her not taken away. At Leven's words he prepares to sneak her inside so that she is not sent away with the rest of his friends. Using the rope, he pulls himself back up and then helps Leven do the same. Going back to the tower he goes inside where he finds the servant clothing, he has hidden for events like this and brings them back outside. Taking them to Leven he gives them to her to change and while at first, he turns away to give her privacy he sees her reflection in a vase. Seeing her body exposed he feels the desire to turn around and touch her skin but controls himself and does not turn around. With Leven pretending to be a servant they go inside returning to the lift and go back to his floor. Arriving at the floor they find his things packed and by the entrance to the lift and no sight of Helmgarda and Adolfa. The guard on duty is Erik Fahnrich who recognized Leven but doesn't say anything just smiles and lets the two go past him. William wakes up in the morning and finds himself and Leven cuddling in bed together and feeling her skin against him he begins touching her this time unable to control himself. Leven wakes up to this and embarrassed at first to be caught she silences him with a kiss. The kiss becomes heated with the two touching each other but as it risks going somewhere further, he stops them as he becomes ashamed of betraying Rosalie. Leven looks disappointed but smiles at him, and the two get dressed as by this point they were both naked. Leaving Lucerne with only Leven, and his servants they travel by carriage towards Nortburg with Leven and William sharing the carriage together. During the ride they talk as they always have but things have changed between them as there is a chemistry now there that William resists due to his feelings for Rosalie. Leven does tell William briefly about her time on the road back to Lucerne and hints that she believes Wuldrik Toyne may be her real father.
Blood of Old Atlantis
"

You didn't think you could get rid of me that easily did you?

"

—

Leven Martell
As James and his council begin planning for different marriage options for the prince William Lovie III. it was James that became very interested in the idea of having a Numenorian brought. James understood that the blood of Atlantis was very rare in the valley and thus they would have to find this Numenorian girl from somewhere outside of the valley. As word was sent to loyalists throughout the surrounding kingdoms it was a trader in Lorderon that passed on the information that a princess in Arnor was not back on the market. It was thus James Lovie was sent information that the young Ar-Brentey Hemsworth was now free following the death of her proposed husband in battle. James sent letters to King Jonas Hemsworth asking him if her hand was open for his young son William Lovie III., and after a series of back and forth letters Jonas would take this option to his council, and their would little debate among them. It was decided that clearly this was a top tier marriage option, and thus was one of the two eventual Numenorian betrothal options that were brought in. The second Numenorian option was discovered much closer to home in the form of Seri-Relisia Terrick of whom was a member of the Dragonoph Temple that had become increasingly attached to the Shadow Council and thus an obvious option. With Relisia an obvious option it was Aldiel that appeared before the Circle council and was told of this plan, and would give permission for the betrothal discussions stating that she had the full authority of her husband. The truth of this was the Aldiel was long dead and this was actually in fact Septemax that was acting as Aldiel and thus it was Septemax that became perhaps the last true Dovah influence in the capital.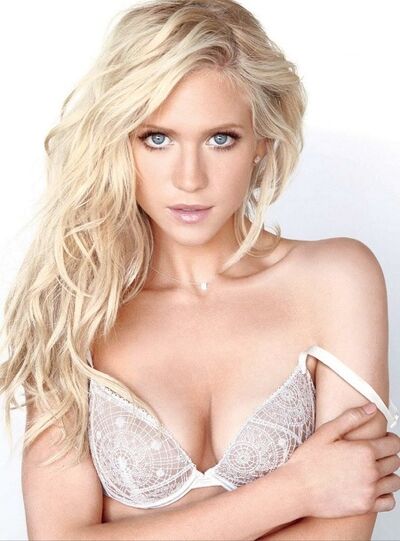 "

Noone told me the distance between the two places, and for that reason it was shocking not only the distance but the complete changes that you go through in travelling from Arnor to Lucerne. The ice tipped mountains of Arnor pass through the lush Riverlands, and the hardy lands east of Stormwind, and then finally you reach the prestine valley of Lucerne.

"

—

Brentey Hemsworth
Ar-Brentey was told about the plan, and having spent the better part of two decades in isolation at the Anchorite of Fornost she was overjoyed at the chance to leave the Anchorite. During the time before she left she was left a list of things that William liked that had been sent by James Lovie but unfortunately James did not know his son half as well as he thought so the vast majority of these things were inaccurate. As she was leaving she was forced to for the first time accept life without her family of whom had been her rock for most of her life, but she was sent with her handmaiden Ilana La-Phellion of House Phellion. So it would be nothing more then Ar-Brentey her handmaiden Ilana, and a small party of men at arms to protect them when they went for a trip to a completely foreign land. Also along with her learning she begin taking the name Britt the rough translation of what her Numenorian name became in common germanic. The Journey for Brentey was extremely long, but over the time she and her best friend Ilana La-Phellion would be reading up on the history of Lucerne through several books that they had been given by James Lovie during his time in Arnor. Through this they learned the history of the Kingdom of Lucerne, but more importantly they learned all there was to know about House Lovie in book learning. During this reading she came to greatly admire her betrothed's name sake in the form of William Lovie of whom she read all about, and the relationship that he had with the dragons. She tried her very best for the situation that awaited her, and for her part was desperate to have this work not wanting to return to the anchorite but also desperately wanting a partner.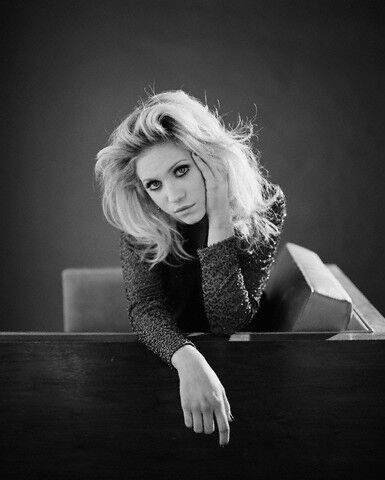 "

I did whatever I could to keep him interested. He was a maturing young man, but for all intesive purposes he was a child. I had to be the greatest of all the distractions he would be met by or else I would lose everything.

"

—

Brentey Hemsworth
When Brentey arrived in Lucerne James made sure to use all of his skill to manipulate the young girl into keeping her purpose their a secret. With the element of surprise still with him, he set Brentey out on a mission to seduce William, which based on his adoration at the time of Rosalie Hale made this difficult but James told her that she was not going to have a problem with Rosalie who he planned on removing from the equation.
The Tournament Starts
Royal Betrothals
"

Brentey Hemsworth came to the land of Lucerne with a purpose. At first I thought it was marriage, and it was for this reason that I dismissed her so quickly. It was only later that I realized she actually cared for me on a deep level.

"

—

William Lovie III.
The Joust
"

I did whatever I could to keep him interested. He was a maturing young man, but for all intesive purposes he was a child. I had to be the greatest of all the distractions he would be met by or else I would lose everything.

"

—

Brentey Hemsworth
The Yellow Dragons
Main Article : Meeting of Volker Yernese and the Yellow Dragons
Second Crisis of Turnendorf
Main Article : Second Crisis of Turnendorf
The Second Crisis of Turnendorf
Do not forget that you are a good person prince. You will need memories of that in the coming days. Monsters are coming, and I fear you are the only one who can stop them.
The Prince Moves
"

Your father cannot fix this. He is not the man he was when the Voiceless rose the first time. This is your time.

"

—

Catherine Bell
Time at Krebville
"

While we are at Krebville you will be meeting with the Northern Lucernian lords. You want there help with this campaign. You need them for anything that you plan to do in the future.

"

—

Seri-Relisia Terrick
Meeting with Council of Destill
"

We need you to help us faciliate a conversation with the prince. In return for this help I will promise to help you..

"

—

Aranna Jovinsson
Edward Cullen is walking through the streets of Krebville with Jasper when he begins seeing the vision of a women hovering over a building in front of him. Going into his pocket he puts the ring on his finger and shakes off the feeling. Continuing to walk with Jasper the two go back to joking when he feels the ring fall off his finger. As this happens the girls appears again in front of him now holding the ring, but she clearly cannot be seen by Jasper. Using an excuse, he leaves Jasper and follows the girl down an alleyway where she waits for him. The two speak for a time where she introduces herself as Aranna Jovinsson and that she represents a group she calls the Council of Destill who want to speak with him, and by extension she hints they want to speak with prince William. Edward tells her that he will speak with William but when could they offer prince William that would bring him to the table with them. At this she holds out a tiny scroll and hands it to Edward telling him to read it and then when he and William agree to the meeting that she will be found at the docks just west of Krebville tonight. She walks away from him leaving him to open the scroll and reading the contents he discovers that this scroll which is known as "The Codex of Sogronul" details a plot by this Sogronul to convert large numbers of women in Turnidlon to Magi and then create an army from them. Following the Shadow Council discussing things its William that sits up from the table and asks Edward's opinion of what they should do. It becomes clear to Edward in this moment that William is giving him the final decision powers and Edward wanting to help William pushes the idea of meeting with the girl. With the plan decided on it's the Shadow Council that sneaks from the Krebville palace grounds joined by several prominent guards and heads towards the docks. Also, among this group going to the meeting are Aelfwynn Turnidlon, Tanya Denali, and Ar-Brentey Hemsworth. Arriving at the docks they find several women waiting for them. Aranna Jovinsson steps forward and thanks William for coming and then goes into the deal that she wants to make. She offers to help William in his campaign against the Order of the Voiceless Angel and in return they ask that William requests two things. Firstly, they want William to authorize the founding of a Guild for them which has been rejected up and till now because of its Magi origins. Secondly, they request that House Reinmann make House Gollwitzer an Ealdorman so that the guild would be further protected. William agrees to these demands and following this the girls swear an oath of loyalty to William and say that in the morning they will be at Krebville with a boat to join his forces in their final journey to Turnidlon.
Seas to Rosler Castle
"

I look at you and I see a young man that is drowning. You are so lost Edward Cullen. Let me help you.

"

—

Madeline Gollwitzer
Edward, and Tanya leave the Shadow Council and join the boat of Aranna as the fleet leaves Krebville and while sad to not be with the Shadow Council he does look at this an opportunity as William told him to eventually lead a Magi guild that the two want to create once he is king. While on the boat towards Rosler Castle he is introduced to the other Magi aboard the boat in the form of Laisa, and Elissa Klorinsson, Cercilia Borisson, and Frida Scheid.
The Prince Arrives
Battle of Castle Telstendil
Fall of Trestilghar
Battle of Turnendorf
First Battle of Thaig Roelet
The Angel Arrives
The Second Battle of Thaig Roelet
The Feast of Turnendorf
Main Article : Turnendorf Feast of 5120
Betrayal of Aelfwyn
The Florian Affair
Main Article : The Florian Affair
The Florian Affair
I trusted you Taylor. From here out this only ends when one of us is dead.
"

Father you cannot ask me to leave those people to their fate. You cannot ask that of me.

"

—

Orival Crane
Orival Crane during his attempts to understand why they had abandoned Tree Hill would decide that the only real thing to do was to travel to the north where he would attempt to meet with a member of the royal family in the form of Catherine Bell. Catherine would make this move in an attempt to find out whether or not there were truly survivors at Tree Hill, and saw Orival and his power base as the best opportunity to enter the Tree Hill Forbidden Zone. Catherine left Lucerne with Emma Bell telling James that she was going to visit there sister Katia at Castle Trachtenburg, but members of the Circle who were beginning to suspect Catherine as a major member of the Yellow Dragons would send spies after her when she left.
Anna's Turn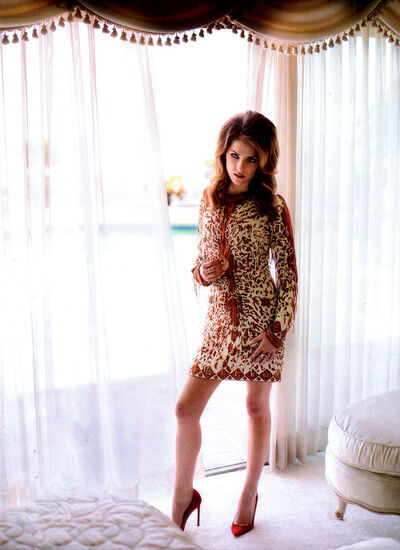 "

All my friends greeted my like a queen returning from some distant war. They chatted endlessly about how poor the Cranes must have been. How savage the people. Every word they said was rude, or cruel in someway and I couldn't help but immediately wonder if this is who I was seen as.

"

—

Anna Kendrick
Working her way back into the most powerful of the noble girls in Brill it was Anna that this time felt conflicted by everything. Her time with with Orival had changed her view of herself and this made her depressed seeing the kind of person she was without him. This depression would bring her into contact with Taylor Swift of whom she apologized to for all the things that she had done to her in their life and this apology succeeded in bringing them closer together.
"

The Swift Family is a den of liars dear Anna. Taylor might be their worst member.

"

—

David Kendrick
Anna returning from another day out with Taylor this time having spent the day with her friend at the Dragonoph Temple where Taylor is rising quite high, and entering her house she is confronted by her father, brother and her brothers wife. Resisting her fathers demands to turn against Taylor Swift she is is shown a letter by her father that he says he has intercepted from House Crane to House Swift. Reading the letter it details that everything Orival Crane felt had all been a big manipulation in order to get revenge for what had happened to Taylor earlier. Questioning the letter her father reveals that Taylor Swift's mother is in fact a member of House Crane and everything was just a trick played by House Swift on her.
Failure
Anna's Revenge
Faced with the consequences of what Anna had revealed to the city it was Timone that summoned his entire family to a meeting including Florius Novellius. At this meeting it was a shocked House Swift that at first wanted to fight against the rumors and perhaps say that it wasn't true, but Florius stopped this when he told them that he wanted to take the fall for them. While at first resistant to this idea it was Theresa who having always hated Florius as a memory of his mother that would lead the call to take his advise and let him take the fall for all of this.
Telling the Truth
With Florius having been exiled from Forks in order to try and protect House Swift as best they could he prepared to leave the city. Florius in this moment was emotionally devastated but for his part was genuinely still in love with Taylor and thus would decide to attempt to protect her as best he could before he left the city and her life for good. Unable to meet with Taylor as she had been sent to Swiftvale to shield her from the immediate aftermath of the reveal of his identity it was Florius that decided to instead meet with Anna Kendrick and set the record straight.
"

I promise you Taylor that all the times we spent together were true. I wasn't fake then. I'm sorry that I was too weak. I'm sorry I proved you right about me.

"

—

Anna Kendrick
Fall of Katia
Search for Anselm Reichen
Main Article : Search for Anselm Reichen
The Search for Anselm Reichen
My brother has evidence that King James has authorized the return of slavery to our lands. Alongside what we believe we know about Tree Hill. This evidence ends his reign and allows William to rise to power.
"

How can I accept this reality? How can I be a part of this?

"

—

Anselm Reichen
The trouble would begin when Anselm Reichen who had been sent by their father to the large Rostegharion Mine to work with their uncle was not fully understood as a person. While there it was Anselm that discovered the mine was using a slaves to mine, and then from the other guards there he learned it was far more widespread then that and eventually discovered the Rosenghard Slave Market which was located west of the city and contained thousands of slaves. While his family believed that he was a person of low moral character he had in fact become quite devout in Dragonoph and through this had a very strong opinion on slavery leading to his reaction being widely against what his family thought it would be. Disgusted with what he had found it was Anselm that was once again moved but this time sent westward to another area of slavery when he was sent to Castle Raddatz. Arriving there he was placed in charge of a mining operation east of the castle and it was here that he met Ester a young girl who was captured as a slave from what he realizes was the lands of House Eisenmenger. Spending time with Ester the two become very close with Anselm taking her on as a personal servant of sorts, treating her to the best he can but also using his power to ease the suffering of the slaves at his mine. As time goes by though and as he falls deeper in his affections for Ester he realizes that no amount of improvement on the lives of slaves can change there position unless they are released and thus he makes the decision to confront the leadership of the area. From his men he discovered that the man he would want to talk to in the area of the slave trade was Hunigild Raddatz and he would plan on confronting the slave trader.
"

At some point you have to forgive her. She is your wife.

"

—

Darion Scarlet
Arriving at the estate of Hunigild he planned on confronting him but was scared into withholding his anger and instead listened to Hunigild as he discussed how profitable it all was and this made him more angry but his anger became curiosity when Hunigild implied he had the protection of the king himself. Pushing on this he learned that Hunigild had a letter giving him the protection of James and the drunk Hunigild would even make the mistake of showing Anselm the letter. In a moment of pure anger Anselm would knock out Hunigild and then silently left the estate with the stolen letter in his possession. Leaving by horse he rode back to his camp where he released Ester and promiced to take her home. Traveling eastward attempting to return to her family at Castle Eisenmenger the two would bond on the road becoming more romantically attached as the days went by. One night while camped on a hilltop they saw fires and horses traveling the same path they had come through and realized that they were being followed forcing them back to the road. Eventually as they reached the Tower of Vhelministron it was Anselm that would give the horse to Ester telling her to leave without him, and she did this reluctantly with the two kissing goodbye. Accepting his fate it was Anselm that would hide the letter in a hole near the tower and then walked to the road where he waited until his peruors reached him and took him prisoner. Brought back to Castle Raddatz he was placed in a cell and due to Hunigild being aware that Anselm had the letter he would not allow his release, but a slave delivering him food knew of what he had done for Ester and took a letter he wrote to his sister Elsa and had it sent to Esla at Castle Reichen.
Work of a Sister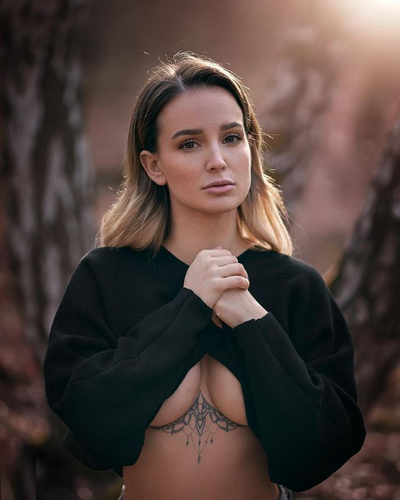 "

You must release my brother. If I leave here without him the cost to you will be very high.

"

—

Elsa Reichen
Elsa would take this information and without telling her father who she knew to be a loyalist to this new way of excistence she traveled to Castle Raddatz with just her husband and several men at arms to accompany them.
Turning to the Rebellion
Having given up on breaking her brother out of Castle Raddatz she would travel to Hardhill where she told Edric what her brother had learned and this led to Edric traveling to Forks with her to meet with Charles Swan who then sent the group to meet with Catherine.
Meeting at Clonvan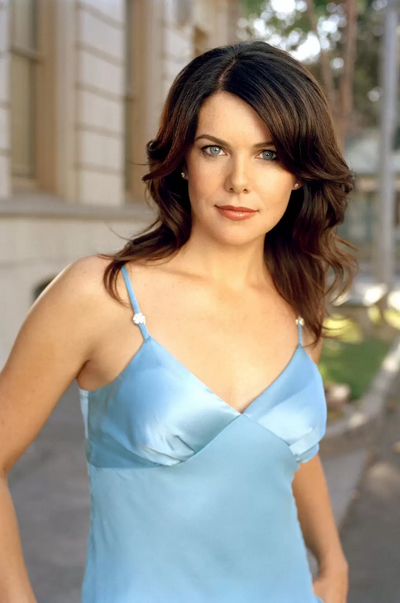 "

At some point you have to forgive her. She is your wife.

"

—

Darion Scarlet
Saiden Scarlet is standing on the wall of what is revealed to be the keep of the town of Clonvan, and is looking out over the town with Hanna. While they are spending time together at Lake Clonvan they are interrupted by the arrival of Hubert of Scarlet who tells Saiden that Lady Catherine Lovie is at Clonvan speaking with his family and he has been asked to attend this meeting. Arriving at the meeting he is shocked to be met at the door into the room by Septimia, and his brother Darion. Seeing Septimia brings Saiden back to the events of the Pantose Coup which he thinks about in pure anger as she attempts to apologize, and Darion attempts to calm him down. After several minutes of this Saiden has calmed down enough to speak to Septimia but as he berates her they are stopped by the arrival of Renault who brings them into the meeting hall. Meeting there it is not just Catherine Lovie inside but also several prominent nobles from Forks in the form of Volker Yernese, Dennis Yernese, Arthur Fordale, Edric Fordale, William Black II., and Jacob Black. As everyone sits down its Catherine that introduces a girl named Elsa Reichen. Elsa tells them the story of Anselm Reichen and everything that happened to her on the way to finding Catherine and this leads to Catherine revealing the reason for Saiden being brought to them. With the story told its Catherine that the reason for Saiden being brought to them is that his marriage to Septimia will allow for him and a small force to be able to travel south without being questioned by what is an almost lock-down Rosenghard area. With Saiden unwilling to disappoint Catherine he accepts this offer but refuses to say anything to Septimia after the end of the meeting simply leaving and returning to see Hanna and Lianna.
The Search Begins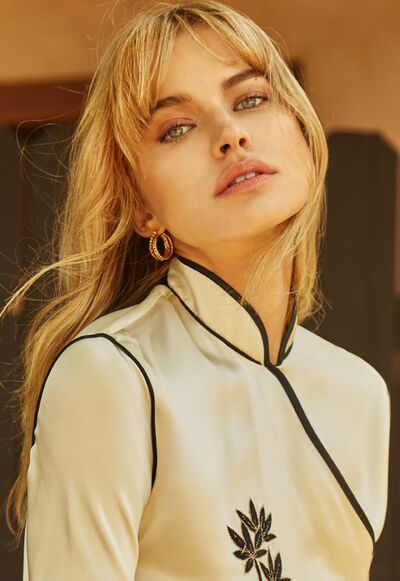 "

I need you to go south and find me that proof. I understand your issues with your wife, but duty to your prince is what must be considered.

"

—

Catherine Lovie
Preparing to leave for the south its Lianna that knocks on the door and greets her father with a hug which Saiden believes is a goodbye gesture but is proven wrong when she demands to come with him on the road south. After arguing with Lianna for a time about not coming she makes it clear she and her husband are coming with him whether its official or not so it would be in their best interest to just accept that.
The Corruption of Tristan Lovie
Main Article : Duel on the Steps
The Duel on the Steps
He was a monster. He needed to be treated like a monster deserved to be treated.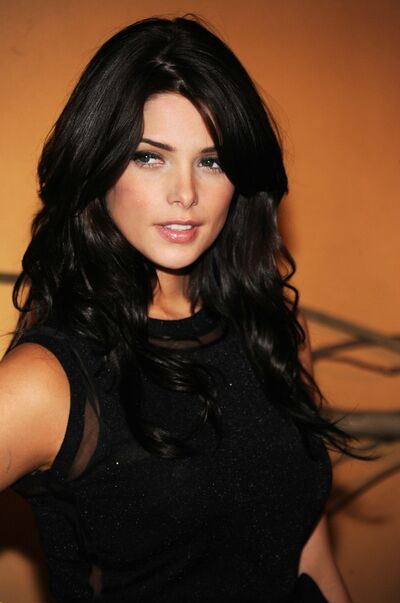 "

I watched him carefully after I fed him the poison. I had to make sure in his madness he didn't try and harm William. I wanted him to kill Alice, but in his madness he filled his days with raping whores. After he had killed three of them I decided to lower the dose a bit.

"

—

James Lovie
In the early days of his teenage years Tristan Lovie continued to feel rejected by the lack of relationship with his brother William, and his father James, but as his father became increasingly lost it was Tristan that found hope with his relationship with Lauren Garrn. Outside of this growing love with Lauren the only other relationship that seemed to have any balance for Tristan in his own mind was the one he shared with his sister Alice Lovie. This relationship would come to be the only true relationship that Tristan had in his family, and while he grew to love Alice in an entirely brotherly way, Alice was hiding a growing fear towards her brother due to the manner in which he begin to act. To the outside world and even to Tristan the two appeared close, but for Alice she was hiding the fear deep within herself and refusing to tell anyone about it including her beloved brother William as she feared what William would do to Tristan if he knew how lost Tristan was truly becoming. Unfortunately as they both aged, Tristan's desires for Alice only increased and as he was also becoming increasingly deranged due to a near constant abuse from his father he was very poor at hiding his desires and over the course of time many in the capital began whispering about Tristan having unnatural feelings towards Alice. In his loneliness Tristan made several attempts to befriend William but due his long isolation and the abuse from James he had little skill in social settings and embarrassed William each time leading to William and him become estranged even further. Seeing the growing issues between Tristan and William, and feeling his own resentment towards Alice, James began forming a plan to remove Alice of whom he begin to blame for everything wrong in his life. James would approach Tristan with his plans and demanded that Tristan take part in them, but to his surprise Tristan refused to harm Alice admitting his deep love for his sister. Following this refusal it was Tristan that was placed within the Tower of Solace by James and the rest of the city and family was told that Tristan had been sent to Castamere to squire for a few months. As Tristan toiled in the prison that was the Tower of Solace it was James and the Circle of Magi that begin work on a specialized spell that they would name Cruciamen or The Butcher's Nails. This spell would be designed by James and the Circle to increase the level of violence, and hate within the heart of Tristan and realizing that Alice was the person that Tristan thought the most of he believed it would lead to a violent encounter between Tristan and Alice. The main issue that James and the Circle had not take into account for was the fact that Tristan already harbored some very dark thought's and so while working by increasing his violent thoughts it also caused Tristan to become nearly completely unhinged sexually. At first it was just Lauren Garrn that was brought around him as he was fed darker and darker images through the Fade which haunted his dreams, and while there love did some to help him he was increasingly lost to the derangement eventually leading to him raping Lauren.
"

I watched him carefully after we conjured the spell. I had to make sure in his madness he didn't try and harm William. I wanted him to kill Alice, but in his madness he filled his days with raping whores. I did everything in my control to put him within range of Alice, but each time he just kept killing more whores. After he had killed five of them I decided to change my strategy.

"

—

James Lovie II.
James Lovie watched him the entire time that he basically lost himself in his madness, and during this time he used his power to make Tristan and Lauren be around each other as much as possible and in order to protect William he forced William on a trip to Nortburg which kept him away during the madness of Tristan. As per the spells effect Tristan felt a massive pull to kill, and eventually no matter how hard he tried to resist hurting the one thing he truly loved eventually the pull for violence became too much. Unwilling to kill Lauren he fled the Tower of Solice where the Circle would bring him to the side of Alice of whom was the real target all along. He stalked her for days each night he found it more and more difficult to resist the pull he felt to kill her, but each night he used the massive amount of love he had for Alice in order to not kill her. As the days went by and he continued to not kill Alice, it was James that would begin to pick fights with him and have other guards insulting him which would lead to Tristan having a breakdown which caused him to go to a local brothel, and followed in this movement by Carlisle Cullen, and Kieth Schwartz he would sit in the brothel stewing in violent thoughts but still unwilling to go across the moral line, and it was at this point that Kieth Schwartz would push him over when Kieth paid one of the whores at the brothel a large amount of gold to seduce Tristan and then be rough with him during the time together.
Kieth would on short notice set up the two to be able to come back to what she was forced to say was her place but in fact was nothing more then an abandoned home in Lucerne Proper, and everything was prepared in the house to have Tristan murder the whore and hopefully for Keith to push Tristan over the edge. The prostitute would seduce Tristan through the help of Carlisle Cullen of whom advised her to call herself Alice and upon this happening Tristan would follow her back to her home where he tried to be gentle with her but believing he wanted things rough due to the manipulation of Kieth Schwartz she would be rough which escalated the violence and Tristan would let out his pent up anger and murdered the girl brutally. Feeling that one kill would not be quite enough Kieth Schwartz would have his brother Fadril Schwartz bring a girl from the same brothel to the house where she too was paid a large sum of money and then was let into the house by Fadril directly after the murder of the first girl by Tristan and seeing what had happened the girl tried to run but found the door blocked by Fadril, and Tristan now completely unhinged would kill her too. Waking up the next morning to find the two girls dead and knowing exactly what he had done Tristan's moral compass was destroyed and over the next two days he would kill two other girls before becoming obsessed with having more violence and extending what he was enjoying.
Testing the Limits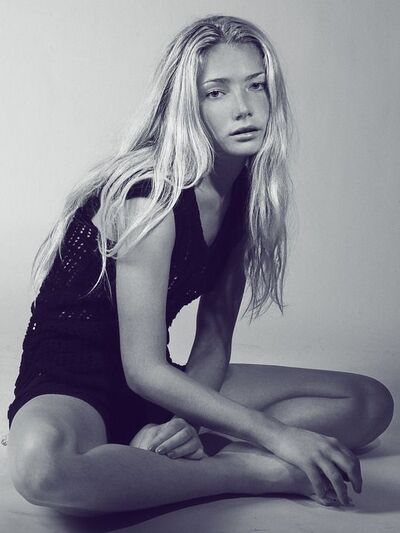 "

It was a dark path that Tristan had fallen down into, and unfortunately for Amalia Page she had walked into the path of a demon. Her only saving grace was the fact that she was a believer, and whatever was in Tristan had lost that a long time before that moment.

"

—

Unknown
As Tristan Lovie was escalating it would be his interaction with Amaliaa Page that would completely push him over the edge and lead to his first true demise. Amaliaa Page would join her family during an attempt by her father to meet the king and when she did she stepped right into the lions den when she was seen by Tristan Lovie as she walked with her parents and two brothers. Something about her called to Tristan and he begin stalking her for days after this chance meeting and he finally caught her when she went south of Lucerne to a vineyard with two guards of House Page. Watching them from afar Tristan was overcome with rage that she had been accompanied by guards and thus he moved ahead of the group and set traps for them as they passed the road. One of the guards stepped on a trap immobilizing him, and when the other guard went to help him Tristan was able to secure her after he went about killing the two guards. Stabbing them repeatedly to death would allow Amaliaa to briefly escape but he chased her down, and then knocked her out allowing him to kidnap her and take her to a forest cave he had turned into his home base, and there he prepared to torture her for hours.
"

The pain and degradation was one thing, but the main thing I felt was helpless. I didn't want any of this, but no matter how much I wanted it to stop the thing I realized most was the fact that I had no control over it.

"

—

Amaliaa Page
While being nearly continuously raped by the monster, she never allowed Tristan to see her fear, and throughout would recite the words of the Dragon of which caused Tristan immense rage. Most of this was unseen by Tristan though, and when it finally ended he was preparing to kill her when he found her eyes still without fear and her saying Dragonoph prayers and all of this made him hate her to the point that he he planned to break her. At first Tristan took this as a challenge and each time he returned to her he attempted to up the ante in the belief that he could simply frighten her into giving him what he wanted. As his attempts failed time after time, he found his control slipping more and more, and only the desire to defeat her resistance kept her alive. Believing he needed to make her suffer more emotionally he tried this by Showing her two other girls in the form of Roslin Reyne, and Sophia Faraday and then he forced her to watch as he broke the two girls emotionally, and physically. Over several days leaving the two girls with Amalia they grew close, and thus it was devastating when two days later he killed Roslin after she gave in, and then a day after this he killed Sophia when she did the same. With the two girls dead Tristan became overcome with hate for the girl and was prepared to kill her the next day but wanted to find the perfect weapon to destroy her with. Luckily for her that next day Tristan was overcome with rage over her resistance and would flee the cave he had built to return to Lucerne where he believed in his heart he needed to see Alice and everything would be alright again. Amalia uses the sword at her feet to escape the restraints placed on her, and following this she takes the badly mutilated bodies of Sophia, and Roslin out of the cave and hides them in the hills before she returns to Lucerne through the forest. Hiding herself in a robe she does not return home instead going to the Great Dragonoph Temple where she meets two Dragonoph Priests there in the form of Lena Weigl, and Sabina Edrenn of whom take her into their care and nurse her back to health over some time. Revealing to them what had happened without revealing the name knowing if they knew who it would just put them in danger the two priests deliver her to several Dragonoph Knights training in the courtyard and there they are commanded by the Priests to train her in the use of the sword to defend herself.
The Spark of Madness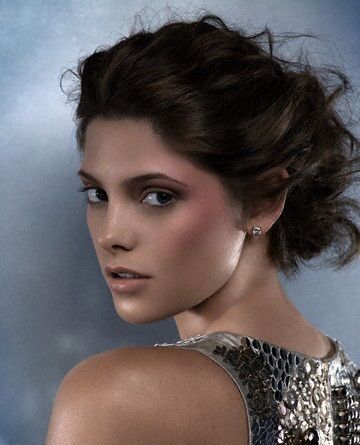 "

It was all so much in that moment. It didn't matter that I shouldn't kill him. It didn't matter that there would be some serious consequences in my life if I killed him. None of that mattered for even a second because each and every second my eyes were open I couldn't shake the image of Alice in pain.

"

—

William Lovie III.
It was late at night when Tristan returned from his failure with Amaliaa Page, and looking for his sister he saw Alice walking the balcony of her room in nothing but her nightgown, and seeing her in this sexualized position was too much for him and he charged through her door and attempted to rape her. The two scuffled for a time, and the noise they made during their fight woke William of whom Tristan hadn't even checked to see if he was home in his madness induced rage, and coming to the sounds William charged into the room. Seeing the situation and now no longer able to pretend his brother wasn't a monster William quickly beat Tristan, and unable to accept that he had hurt Alice, William started to kill Tristan by strangling him. As he was strangling Tristan it was Alice that put her hand on his shoulder and whispered for him to stop. Every ounce of his soul wanted to kill his brother in that moment but he looked to Alice and saw tears streaming down her face, and he couldn't bear to add more pain to her, and thus grudgingly William Lovie III. did stop and Tristan ran out of the room. William would hold Alice tight as by this point guards had entered the situation, and James came to room feigning confusion over what had happened but quickly in order to keep the support of William he commanded Draco Highmore to put Tristan in chains and lock him in the bottom of the tower of Solace. It was in this moment that James saw his daughter in a different light then he had ever seen her before, but the voices in his head would keep him from revealing anything real to his children and he would eventually leave without honesty.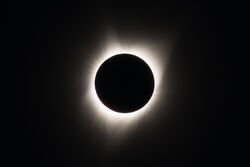 Look at the world father. You were born into this land. You grew up here. These people swore their lives to you. How could you have done all of this? Look at everything you have done. You destroyed a city. Killed hundreds of good men out of fear. Is this how you want to be remembered father. Is this the world you want to leave behind? I know you were a good person once. Don't end it all here. Don't do this. For me father. For everything I supposedly mean to you. Don't do this.

"Take him away. Lock away the monster, and I will see to his judgment.". I watched as my command was quickly heeded by Draco of whom assisted by two of the other guards grabbed Tristan and took him towards the elevator where he would be locked up on the bottom floor.
As I turned back though I saw her. Maybe this was the first time I had ever really seen her. I don't know what it was about her face when I looked back into that room. My mind was filled with the endless lies I had told myself to say to William to make him see my truth, but as I walked in and saw her for a split second I saw something. Hidden beneath her eyes was something I recognized. I almost fell down, and it was only the arm of Hayden holding me up that kept me from falling to the ground. My heart pounded, and I felt this sort of despair that I couldn't place. William looked at me with a confusion that made me feel worse because it was built on the fact that he couldn't understand why I was sad about Alice being hurt. My son had been so corrupted to who I was that he thought that little of me. 
"My king are you alright?" Hayden's words knocked me from my daydreams, and forced me to level my head at him.
"My brute of a son has made a mockery of this home." I stopped for a moment and looked at William while I struggled with all my power not to look at her. "He will pay for this my son. You have my word that boy will pay very dearly for this." I knew for the first time how pathetic it sounded to be trying to care for my son while my daughter...I think that was the first time I had instinctively called her my daughter. I guess I always knew she was my daughter, and when formally required I've said it before, but never in my own mind.
"Your daughter is lying here broken by your actions, and all you can think of is making me feel better." I felt worse by the fact that I wasn't more hurt by the hatred in his eyes then I was by the actual look he gave me.
"Son I had nothing to do with this. I was on a completely..."
"You did this to him. Whatever he was, or could have been you ruined with your hatred. At what point do you sit back and just admit to the world the damage you have caused."
"Son..."
"Just give me an answer for once in your life!" He got up and if her life would flow away without him holding her she got up alongside him still cradling him. "Just one time in your life just tell the truth!"
I could have said something. Looking at him with all that raw emotion I could have made things different for us in so many ways. But in the end it came down to the simplest of truths. If I told my truth then he might understand but he would hate me. For me I just couldn't live with the fact that if he knew the complete truth the monster he thought I was would pale in comparison to the monster I actually am. So I did what he probably knew I would do. As I turned my back to the situation and walked out of the room I could just make out the sobs of Alice, and yet again I felt the desire to help her. But yet again I did nothing.
William would stay with Alice the entire night letting her sleep in his bed for the night to keep her calm, and then in the morning his aunt Catherine Bell arrived at the tower at his request and watched over her as William needed to deal with Tristan. Leaving Alice crying with his aunt William told Hayden Percy to take him to Tristan, and Draco would tell him that this wasn't the time and that judging from what just happened James wouldn't want him to do that. William would upon his failure to convince Hayden attempt to convince Draco, but despite Draco wanting to do this he was hamstrung by his honor to the king of Lucerne. William would let it rest for a night because even in his hatred and anger towards his brother he knew that the beautiful sister that he loved so deeply needed him more then his vengeance. Returning to Alice she fell into his arms as soon as she saw him, and Catherine left them to go and find her brother and try to learn more, and the rest of the day the two would talk, and Alice would tell William yet again how much she wanted their father to just reach out and say something to her. Alice was very open to revealing that even indifference would be preferable to the way he treated her now, and this feeling only made William hate his father more.
The Duel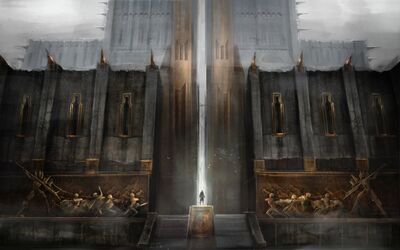 "

He was an embarrassment to our family, and I would make him see just how embarrassed of him we truly were.

"

—

William Lovie III.
William knew that Tristan would just try this again so he decided that he needed to so greatly shame Tristan that he would leave the city. Speaking to Jasper Hale, and Emmett McCarty about what had happened they would come up with idea of him challenging Tristan and following through on this William went to the town crier the next morning and sent out a decree for Tristan to duel him the next day. William never believed Tristan would show up considering how skilled with a blade that William was, and the fact that Tristan had little to no skill at the art of battle. But when the day did come he stood on the steps of Lucerne surrounded by a massive crowd, and saw Tristan walking down the road towards him wearing the armor that he remembered had been given to Tristan by Maron Scorpian as a gift on his twelfth birthday. As Tristan walked towards him with a look of pure fear in his eyes Alice begged William to not give Tristan the gratification that this fight would give him. She knew that for Tristan the hatred of William meant that he was probably willing to give up his life so that William would have to carry the title of kin slayer around with him for the rest of his life. William wanted to listen to his sister but when he saw the scarf on her neck he remembered the fear he had that his sister was dead or raped and could not. Tristan and William would argue for several minutes discussing all the things that had went wrong between the two, and after Tristan continued making sexual comments about Alice William exploded on him and the fight went basically as everyone had assumed it would as William and his vastly superior fighting skills brutalized Tristan throughout the fight eventually knocking him to the ground. Despite being beaten quite badly and bleeding from cuts on his face Tristan would charge forward grabbing a sword from a guard and threatening to kill William, but would be stopped when William got under his guard and knocked the sword away before Tristan would trip and fall down the steps hitting his head.
"

My dear daughter. You should have left well enough alone. Because trust me little girl, if you tell Andrew anything about this and I'll kill him.

"

—

James Lovie
In the aftermath of the fight between William and Tristan, Alice was visited by James Lovie, and in this meeting he set out exactly the future for Alice as by this point James Lovie came to understand that there was no relationship possible between himself and William as long as Alice was in the picture. After telling her father that she was sorry any of this happened he proceeded to charge her and beat her quite badly. After several minutes he stopped and realized the extent of what he'd done. Her father threatened to kill William if Alice told William about the beating by him - an obvious bluff since nothing was more important to James then the uplifting of his prized heir - and this threat shocked Alice to her core. In fear that James might kill William, Alice lied to him about how she was beaten up, and was forced to continue the lie two months later when he attacked her again. After the second time she threatened James that she was going to tell William, and that he would kill James. In that moment Alice's fate was sealed, and James went about creating the spell that would remove Alice from the memory of all who knew her.
The End of Alice Lovie
The End of Alice Lovie
There is an ache in my heart father, and I don't know how to fix this pain. Tell me what is wrong. Tell me why I feel like I've lost everything. Tell me what is wrong with me. Tell me the truth.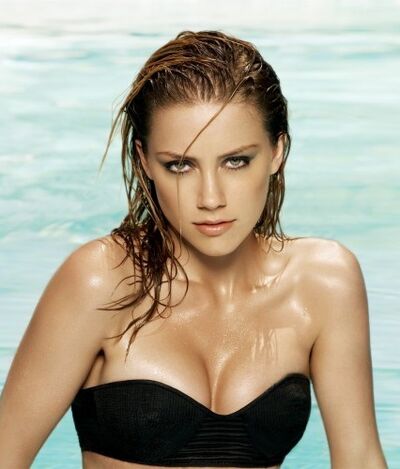 "

From the moment I had met him, despite his constant socially proper behaviors. Despite the fact that he had done nothing that might have aroused any kind of suspicion, I felt uneasy around him. The way anyone feels I suppose when surrounded by a predator. The way anyone feels around the man responsible for so much evil.

"

—

Amber Heard II.
The beginning of the end of Alice came in the aftermath of the Duel on the Steps, and with this confrontation it was James that had made the decision to rid himself of Alice Lovie. Initially the thought was to simply kill her but as this planning begin it was the Dovah Lornax, and Vlarenix that learned of this plan through their agent Anna Kendrick and knowing the importance of her to William they would intervene. Lornax would appear to James in the appearance of Lisa Tyrell and the struggling James would be convinced by Lornax to not kill Alice but instead simply remove her from the memory of people. Despite Vhloraz attempting to push James to kill Alice he would use what power he had left to resist this and with Vhloraz still in a somewhat weakened position he allowed James this slight victory and did not push back. It became the idea of Kieth Schwartz to create a spell that would manipulate the Fade to create a variable reality where in people would not remember Alice, and with this plan in mind they would need an anchor for this in the form of someone with a strong relationship with Alice. Going through the list of people with this relationship they were unable to find anyone that wouldn't create suspicion if they were missing or killed and thus they went to Ellia Targaryan who was friends with Alice but was also a member of the Circle of Magi.
"

I didn't want to believe that everyone in my life was lying to me. I just wanted to believe them. I'm sorry that I failed you Alice.

"

—

Ellia Targaryan
Ellia was tricked into believing that the spell was an attempt to turn Alice into a Magi user, and that they needed her as she was the only one in the Circle who was close with Alice, and although Alice was warned that this was a lie by Er-Khadgar Morgrave she decided to listen to her uncle and take part. In the days preceding the casting of the spell, and during this time the Circle of Magi would travel across Lucerne placing wards that would limit the scope of the spell, and the people affected by its actions. Knowing that the Magi users of Lucerne were divided and he controlled the only organized Magi users he knew he could escape notice, and thus moved to set the first of the runes in place in William's room. As James was going to do this it was Amber Heard that was  waiting in his room for him to return when she had a truly horrifying encounter with James Lovie of whom came into William's room and at first he didn't see her in the room so he had a perfect almost molded smile on his face. He walked around William's room for many minutes simply speaking out loud in some sort of chant like speech that she couldn't understand but for some reason the tone in his words scared her directly to her core. He continued to chant and then abruptly stopped before sitting on his bed for a second before he chanted again and then laid down on the bed. She watched from the corner as the King of Lucerne appeared to be in some sort of stupor, and something about the change in him as time went on told her that for her sake he had best not see her, so while he laid there she moved the blanket she was under farther up her body so that it completely covered her.
"

I watched this man I had known for so long speaking in tongues that I didn't understand and I felt fear. Fear for what the purpose of his actions were, and most of all fear for the future.

"

—

Amber Heard II.
He would continue to chant, and then as this continued a cloaked man (Khadgar) walked in carrying a stone and she looked him dead in the eyes and he saw her, but he didn't say anything and just passed the stone to Bill before giving her one last look before leaving the room. Bill would go to his knees and begin praying before the stone, and as this went on it begin to glow blue, and then disappeared into nothing, and despite this James continued to kneel down praying. He eventually got up when Carlisle Cullen walked into the room and told him that William was returning, and in that moment he simply got up without a word and left the room. She sat motionless in the corner still covered by the blanket as William walked into the room, and unlike his father William immediately saw her in the corner, and went to her and embraced her in a tight hug. He held her close as if he somehow understood what had happened to her, and as she cried into his shoulder she fell so deeply in love with the boy holding her that she simply held him close for what might have been hours. William would leave the room to say goodnight to Alice, and Amber was hell bent on telling him what had happened the moment he returned, but a moment after he left the door to his room reopened and Carlisle came inside. Carlisle would confront her on telling William as he lied to her that in truth Carlisle was leading a rebellious movement in the land, and was just waiting for this moment to strike. Amber would tell Carlisle that he had a day to get his affairs in order before she would tell William, and Carlisle knowing the spell was being cast the next day would agree to the offer, and when William returned Amber didn't tell him.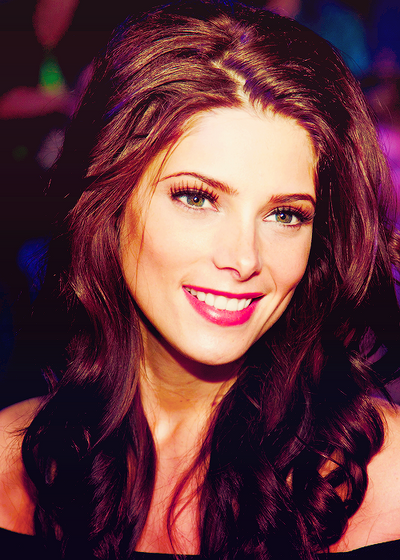 "

There were so many things I wanted to say to him. So many things that I know if I had been able to say his heart, and mind would have coped better with my departure. He was everything to me. He was my father, my brother, and my best friend and the thought of losing him wasn't something I was ready to accept but if it meant I could have protected him I would.

"

—

Alice Lovie
With the secret kept due to the lies of Carlisle Cullen the Circle of Magi would come together in summoning the spell, while James Lovie stood at the top of the Cloud Tower and focused the spell itself. Dozens of Circle of Magi would be spread throughout the valley of Lucerne making sure that the spell spread to the distance of the wards, and that any attempt to work against the spells power were turned on. In a moment that would change the fabric of Lucerne, and most dangerously would completely shatter both Tristan, and William Lovie their father James completed his spell that would erase Alice from the world. As the spell finished, and there was nothing that could stop it from enacting itself James was overcome by his hatred of Alice, and in a fit of blind rage ran into Alice's room in the middle of the night and laughed at her because he was about to remove her from William's memory. For a moment Alice wanted to run and get William but still the fear of his death was too much for her to bear, and so she remained calm as her father verbally attacked her. After exhausting himself screaming at Alice he was interrupted by Draco Highmore of whom came at the sound of the screaming, but was sent away on the command of James. For a single moment Draco looked to Alice as he had enough of looking the other way, but she wiped the tears from her face and nodded that he shouldn't do anything. As James left Draco would return but as he attempted to comfort her she commanded him away, and ran to Williams room where she buried her head in his pillow. Alice then spent the rest of the night waiting for her beloved brother to return home but he was out with Amber Heard and he didn't return until nearly the morning and when he went into her room to check on her, he found her cradling the doll that he had given her as a child and dried tears running down her face. The sight broke his heart and he laid down beside her and held her close as he too fell asleep. James Lovie would enter her room in the morning to find his two children knocked out by the power of his spell but even in that moment his arms were wrapped protectively around her, and he had to get Carlisle to come in and assist him in releasing William's grip on her. But his grip was released and they put Alice into a sack, and put her into a wagon where she was to be brought to rest in Forks and then dumped on the side of the road.
Unforeseen Consequences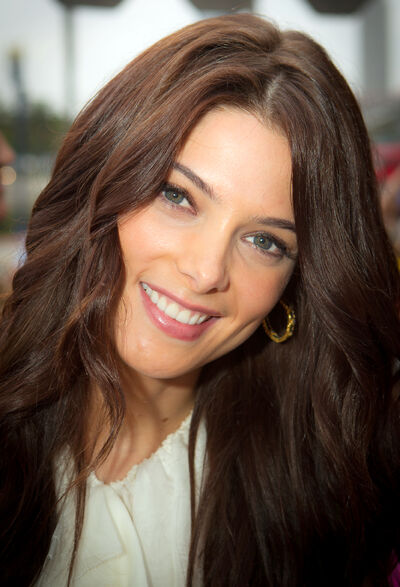 "

It was like looking at a picture you should know, but just not quite understanding why. Everything in my life was both familiar and strange. Nothing felt real.

"

—

Alice Lovie
Alice Lovie was dropped off at the outskirts of Forks by the Circle in Magi second in command Kieth Schwartz following her going into a coma following the spell. James Lovie's loyal knight Caius Elvorix III. would convinse his brother Flavius Elvorix II. of the purpose in joining the Circle of Magi and while Flavius would not officially join he would work for them when he would murder the owner of a tavern in Forks taking control of the tavern himself and there in giving there plotting the location to dump Alice while they planned on her future. Through this work James had set her up with a job in Forks, at that local tavern - he silently hoped she would be killed while working there - and on top of this he created back stories for her where in her parents were killed, and she had left Lucerne because of this. For the three children of James Lovie who were the closest people in the world to Alice the cost was quite heavy on them. For Alice she was knocked out, but due to her lack of Dragonborn Magi abilities she did not fully enter the Fade and thus was able to wake up. Tristan was also very slightly Dragonborn and thus woke up. When Alice awoke in her small room on the ground on the side of the road her head was in horrible pain, and so debilitating was the pain that she was unable to move for almost two days. She just barely managed to pull herself into the ditch at the side of the road which saved her from being run over by the constant wagons that crossed the roads. When she was finally able to move she went towards the city where she could find things in her mind that told her she worked at a local tavern. When she arrived the tavern owner who had been paid by Bill Lovie went about punishing her for her lateness, and then on Bill's orders prepared to make her life a living hell. As Alice was broken in spirit and mind by the departure from Lucerne and her beloved brother she was not alone in this feeling as back in Lucerne her brother William would suffer deeply as a result of her departure.
"

She needs to die Carlisle, surely you see that. Everything went exactly how it was meant to and the only reason he remains still asleep is because she lives. Send the entire army to Forks, and don't have them return until shes dead and the entire city burns around her.

"

—

Bill Lovie
For William though his powerful Dragonborn Magi and his near constant use of the Dream Fade with Taylor Swift had left him dangerously at risk to the consequence of the spell. While both Tristan, and Alice had woken early the same day of the spell being cast, William had not woken over the entirety of the day, and had to be watched by Carlisle and James of whom by this point were growing more worried about why he hadn't grown up. As hours passed without him waking James begin to scream that Alice needed to be killed, and that was the reason he hadn't woken but this was ignored as his more evil of lackeys were away and those near were loyalists to the Kingdom. That night Amber would arrive at the Cloud Towers to try and find William, as she had discovered she was pregnant, but when she arrived she was told that William wasn't seeing visitors, and she was forced to leave. James commanded the Cloud Tower to be locked down, and thus they continued to send Amber, and then the Shadow Council away, but on the third day Draco Highmore would secretly tell Jasper that William had slipped into a coma. While this was happening it was William that had entered the Dream Fade where like he did most nights his soul on earth remained completely unaware of what was happening as it awaited the return of his Fade soul, but as William's dreaming ended he attempted to wake up but as his Fade soul could not recognize his soul on earth due to the changes in memory done by the spell he was unable to wake.
"

William I need you to stay with me. If you give into despair. If you allow your mind to wander then you will die for real. No Sovngard. No us. Just darkness.

"

—

Taylor Swift
With unable to wake from the Dream it was Lornax, and Vlarenix that became aware and immediately entered the Fade where they discovered to their horror that he was lost within the dream Fade. Realizing that they only had a short window to work with before he would be lost to madness and despair as his attempts to wake failed they would immediately contact Taylor Swift. As a part of their plotting it was Taylor that had been engaged in an affair with William within the Dream Fade, and thus she was quickly told of what was happening to William and told to keep him from drifting within the Fade and thus dying. Taylor entered the Fade and found a panicked William who was already drifting, and only her timely arrival would keep his panic from causing him to drift completely out of the Dream Fade. Taylor warned him about what was happening and realizing that
End of Amber Heard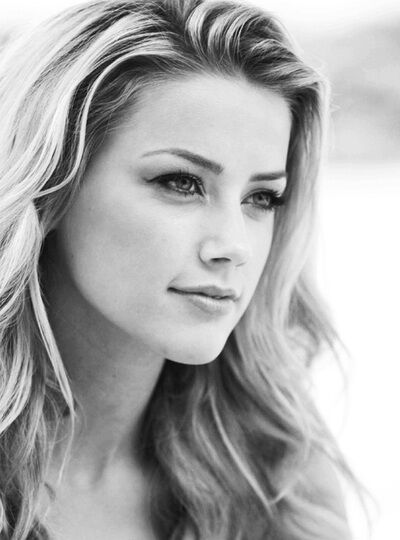 "

William you need to wake up. I know that right now is not the right time for this but...I love you...I love you more then words can say, and you need to come back. This world is scary without you. You told me once that you would always be there to protect me, and I really need you to open your eyes right now and keep that promice.

"

—

Leven Martell
The Shadow Council, and Amber Heard II. would enter the Cloud Tower using the help of Draco Highmore of whom risked his life in his desperation that perhaps the return of his friends and Amber Heard would force him awake. Leven, and Amber would collapse emotionally into his arms as he lay on the bed, as he was bedrock for the two emotionally, and both loved him, and eventually the group was discovered by James of whom summoned Draco to see him. Draco would go to the King assuming he would be killed, but instead James wanted to use this as a chance to get the information out about his son's coma, and he planned to blame the affair on some of the more rebellious elements within the Kingdom including the Swan's, and Starke's. As it was discovered that William was in a coma the entire Kingdom went into hysterics as the silent hope of the Kingdom was that when William came of age he would save them from the madness of his father, but with his demise that hope was slipping through their fingers. Thousands begin flocking to the Sky Towers to pray for his return, and all attempts to disperse the crowds ended with failure.
"

How do I leave him? How do I leave that which has my heart. My everything. The thing that keeps me tethered to a world that I increasingly believe has lost its soul. I wanted him to smile when he heard that I had given him a child. I wanted it all to mean something more then it ended up meaning. I just wanted the man I love to know that the reason I left wasn't because I didn't love him. It wasn't because I was scared of his father harming me. The reason I left the man I love was to save him the only way I knew how.

"

—

Amber Heard II.
During this coma Amber remained by his side the entire time, as she had realized only two days before his coma that she was pregnant with his child. During this time Jasper, Dylan, Leven, and Emmett attempted to stay in the room as well all camping out for several nights before James Lovie had them all sent away with his Circle of Magi guards except for Amber of whom he believed perhaps could rouse William due to his affection for her. When Amber's presence didn't wake William James came to blame her for the coma his son was in, and in this way he began threatening her on a daily basis. At first it was completely shocking and Amber didn't know what to do but eventually he started to become violent and she pleaded with him to stop. The end came when he entered the room with a knife and threatened to kill William if Amber didn't leave the city. Following this confrontation he left her to be with William knowing he had shaken her to the core, and during the night she spent one last night at his side.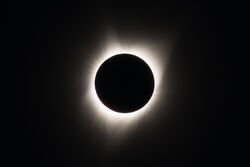 Look at the world father. You were born into this land. You grew up here. These people swore their lives to you. How could you have done all of this? Look at everything you have done. You destroyed a city. Killed hundreds of good men out of fear. Is this how you want to be remembered father. Is this the world you want to leave behind? I know you were a good person once. Don't end it all here. Don't do this. For me father. For everything I supposedly mean to you. Don't do this.

I walked up the hallway commanding Ser Narose Scorpian, and John Shephard to wait for me and not let anyone pass under my authority. Walking forward I looked through the slit in the wall and saw Amber sleeping on his sleeping form and felt a great amount of pain for what I knew I had to do to her. She loved my son of that there could be no question, but I saw his feelings for her the same way I saw his feelings for the Numenorian girl. He cared for her but...but he didn`t love her enough to marry her. My earlier threats had led to nothing as she stayed by his side night and day despite threat of death, but I knew who she was, and I knew how I could control her.
She didn`t wake up as I walked into the room, and I made my way to his side and kissed him on the forehead. When I raised my head I saw she had woken, and she looked at me with shear terror in her eyes. It was clear that when I threatened her life, and those around her she was frightened but she loved him more then herself. ``I believe the last time we spoke I told you what would happen if you remained here.`` She made an audible gulp and moved her hand towards Williams enveloping his hand in hers. I would have done anything in the world to make him wake up, even if that meant he did defend her to my punishment, but when I looked at him there was nothing. His eyes didn`t open at her touch. She was in danger, and he didn`t wake. That had to mean she was irrelevent to him. That had to mean I was right. ``So you ignore your kings commands, and now you must pay the consequences.`` She looked away from William for a moment and looked towards me.
``My king please I love your son, and I...`` I didn`t let her finish I just lashed out with my hand striking her across the face and releasing her from William`s hand. As she fell backwards she pulled William somewhat off the bed tumbling his one side nearly to the ground. I let out a scream, and as I ran around the bed to get him back to his position I felt her try and help me get him back onto the bed, but feeling her touch me made me angrier then I may have ever been. 
``Don`t touch me you stupid whore.`` I stared down at her walking towards her as she crawled backwards away from me. ``Do you know what happened to your parents Amber.`` There was nothing in her eyes but confusion so I assumed the Arryn`s had kept the Plague story going for her. ``You see there was the group of people that believed they could do whatever they wanted. Included in these things was the belief that they could kill me and take the crown from my family. Your parents were one of those people Amber.`` I grabbed her by the shoulder and pulled her up standing her infront of me. ``Your cousins as well.`` When the first tear fell down her face I continued. ``I killed them all. Your cousin Martin put up a fight but my men slit his throat. Your cousin Thomas was dragged before me and I pulled out his tongue and left him to bleed out in a cell. Your parents you see they were dragged from their beds and burned alive. You ask how you live. You wonder why I killed everyone else but you. Search your mind as to where you were when your parents died. You escaped death because you were in Hillsbrad far from my reach. Had I of known where you were in those days I would have had them smash your pretty little face in with a rock before I ever let you near my son.``
``Why do you act this way.`` I let out a laugh as she attempted to find anwsers. ``Why hurt me all it will do is drive him further away from you then he already is. Don`t you understand that all your children just want you to love them. Just be the man they want you to be and...`` I slapped her again and she started to fall down the wall before I held her back up.
``The anwsers you seek are no where to be found. Now we need to move forward. My son is gone. I feel his presence leaving this world, and I cannot bare to see him like this. I only wish to leave him in peace in this room alone.`` I thought I had seen fear in her eyes before, but now I knew what fear looked like. She knew in that moment that I was threatening William, and that was all together to much for her to handle. ``If you do not leave here. If you do not travel home to Forks then I will put a pillow over his head until he is gone away.`` I nearly cried myself speaking of his death, but I used everything I had left to speak the words I knew I had to say to make her leave.`
``You wouldn`t...You couldn`t...Why would...``She was crying but her face kept looking to William for rescue. Even in these final moments she still believed in him as strongly as I did.
``You embaress his memory by staying near him. I would put my beloved prince out of his misery if you do not leave here. Do not doubt the things I would do to protect his memory.``
The next morning before Bill had returned to send her away for good Catherine Lovie came to his room to see both William, and Amber, and during this time the two would hold each other and she begged Amber to leave as she had heard through her own spies that Bill was preparing to have her killed. When Amber told Catherine that Bill had threatened William's life she was shocked beyond anything as Catherine had believed that William was the one piece on the board that he would never risk damaging, and realizing William was threatened the two understood that Amber needed to leave, and she loved him so deeply that she couldn't bear the thought of his death and she agreed to flee the city.
William, and Alice Awaken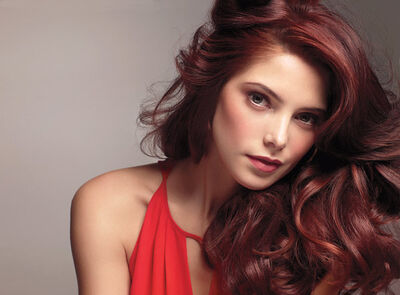 "

It was years before I finally understood why I woke up. Years before Khadgar let me know that he was the bravest man I've ever known.

"

—

Bill Lovie
It was as William continued to not wake and the departure of Amber Heard II. alongside the banishment of the Shadow Council that the only sane remaining member of the Circle of Magi in the form of Khadgar would decide to take matters into his own hands. Khadgar would sneak into the room of William and finding Bill passed out in the corner he would silently take the blue stone from Bill Lovie of which kept the world from remembering Alice Lovie, and he would damage it slightly causing the spell to weaken somewhat. The following day with the spell releasing somewhat to the point that the two siblings would begin to dream of each other it begin to spark an awakening of William, and Alice which led to the two waking up three days after Khadgar damaged the blue stone. Khadgar having made his silent choice to support William's rise would send his most trusted Magi Eberhard Schnabel to go to Forks and protect Alice from what Khadgar knew would be an eventual attempt to have her killed.
"

It wasn't so long ago that my beloved son was in a constant sleep. Never opening his eyes I remember spending nights screaming at him after I sent the bird away. I thought to myself that perhaps he would never wake. When he finally opened his eyes there was a terror there. It was hidden behind strength, and all the layers of hate, but it was there. I could see it, and it made me hate my daughter even more.

"

—

Bill Lovie
Alistair Irons
See Also : Alistair Irons
"

He was a troubled young boy that many were beginning to think would become nothing more then his father with more charisma. When I looked at him I saw something different. When I looked at the young prince I saw someone who could change everything that was wrong with this world. I saw someone that was destined to be the greatest of his line.

"

—

Alistair Irons
Following his coma he would be clearly lost without Alice though he didn't know that it was her loss that troubled him, and in this way his father would bring in Alistair Irons of his loyalist House Irons who he thought would put William back into line with what he was before. When Alistair arrived he attempted to at first get a lay of what was happening by talking to people around the young prince of which the principle person he spoke to was Draco Highmore of whom told him of how skilled in every way the young prince was but for whatever reason he couldn't put it all together. Alistair watched the young prince from afar as he spent all his time with the group he called the shadow Council, and when he wasn't with them he was constantly finding different girls to spend his nights with. When he finally approached the young prince the two would have the following exchange.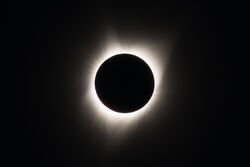 Look at the world father. You were born into this land. You grew up here. These people swore their lives to you. How could you have done all of this? Look at everything you have done. You destroyed a city. Killed hundreds of good men out of fear. Is this how you want to be remembered father. Is this the world you want to leave behind? I know you were a good person once. Don't end it all here. Don't do this. For me father. For everything I supposedly mean to you. Don't do this.
I ran away from Leven jumping over a chair laughing before I felt her leg catch me causing me to fall onto the ground causing us all to laugh. Leven let her hand out to help me up, and still laughing I let her pull me up which when I was moving upwards I saw a fully armored man walking towards us, and immediatly looked for my sword. Before I could find it he stood straight between me and Leven. When he did I saw Jasper nearly vault between me and the man followed shortly after by Dylan, and Emmett. "Is this what you plan to do for the rest of your life?" I was shocked hearing the man talk to me this way. Surely he was a noble by the armor he carried that much was clear. He must have been approved to see me or else he would be a pile of bloody armor due to Draco Highmore. "Did you hear my question son, or you too busy being a spoiled little brat to answer anymore?" That was too much for me, and without thinking I pushed the man backwards, and despite pushing him as hard as I could he barely budged.
"You had best watch your tongue old man, or I shall remove it." My friends laughed around me, and it was in that moment I started to feel more confident as I knew I had their support. So I did the only thing   I could think of at the time and I slapped him across the face. The moment I did Jasper lunged at me, and I was just able to throw him aside before I stood over the young prince who was holding his face.
"That's not pain son. Look around you and you'll see pain. You have a city filled with pain, and yet you do nothing. This isn't the prince I heard of when I was younger. The prince that tried his hardest at everything he ever did. This isn't the kind of person you want to be and I know that." In that moment while his face was hardened and he was ready to attack I saw a spark in his eye that told me he wanted a way out. He wanted to be better, and that was the only indication I needed. "Your better than this, and if you don't believe me then give me the chance to prove it to you."
Following this exchange William would have a silent respect for Alistair Irons of whom would take him south of the city to the House Lovie esate alongside his Shadow Council for an entire month. During this time he would teach the young prince about what it truly meant to be a leader. He was finally able to get through to him that he needed to step forward and start actually making things better instead of just talking about theoretical changes he might make or believed would work if he made them. Alistair would take the four of them along with Levan Martell back to Lucerne where he made them understand that they needed to stick together no matter what, and that only they could make sure that they were all the people they needed to be. So instead of turning William back into the playboy prince that his father had wanted returned Alistair was able to reinjuvinate the young prince into rebecoming the man his sister always thought he could become.
Nortburg Tournament of 5125
Look out there Alice. Did you ever imagine we would be hosting men, Dwarves, and Elves for what is quickly becoming our honeymoon.
Nortburg Tournament of 5125
Main Article : Nortburg Tournament of 5125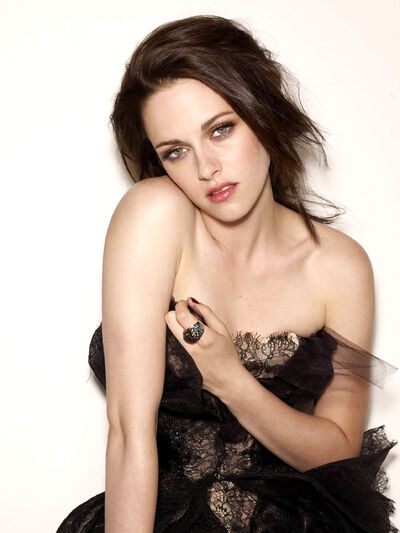 "

A tournament signals that the reign of the new king will be one of great success. I know that there is much to do, and no one understands that as much as I do. But we must also look to consolidate our holdings. You have a lot of goodwill and this will only help us later your grace.

"

—

Jacob Vorn IV.
Following the crowning of William Lovie III. as the new King of Lucerne he met with his council within the Lucernian capital and they went bout devising there next steps of action. Following some of the more extensive plans he met with the Shadow Council, and Jacob Vorn IV. of whom now stood as the King's Archbishop and the group would decide they needed to know more about the regions around them and also repair damage and they would do this by planning a tournament at Nortburg and invite foreign dignitaries to the tournament alongside the most influential of nobles of Lucerne. Also invited to the Tournament would be the Trachtenberg family of whom were the blood cousins of William Lovie incluing his uncle Frank Trachtenberg, and two cousins Michelle Trachtenberg, and Kristen Trachtenberg all of whom William wanted to repair relationships with most specifically with Michelle who he came to understand had been treated quite terribly by his father. The Trachtenberg side of the family had become distant due to several instances, most notably the imprisonment of Bill Lovie's cousin Katia Lovie the Matriarch of House Trachtenberg in the city of Berne.
True Sons of Lucerne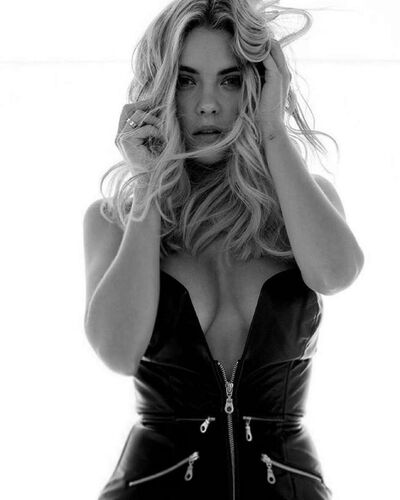 "

William you need to understand that Berne is hell itself. Your brother is losing control more and more every day. We are attempting to control the situation but its a tinder box waiting to explode.

"

—

Hanna Arryn
A large force under a white flag and led by Kieth Schwartz, and Alistair Bedregen arrives at the tournament ground carrying also the flag of the True Sons of Lucerne. The arrival of these True Sons would cause William himself accompanied by the Shadow Council and Charlie Swan to confront them and while at first wanting to bar them from the tournament as they were basically traitors the arrival of Hanna Arryn, and Aria Arryn would lead to William speaking privately with Hanna and Aria. Speaking to the two alongside Leven Martell, and Charlie Swan he would discover that the situation in Berne was growing completely out of control and that was why they had agreed to all the demands of Sean Lovie and had come here. Seeing that his friends were in grave danger he would agree to play along with the plans of the True Sons and allowed Danzal to take part in the tournament. Following this meeting with Hanna and Aria he would meet with Kieth Schwartz who was like an uncle to him during his childhood and the two would talk over everything that had happened with Kieth admitting to everything and for the first time giving William a true glimpse at what Bill had been going through and why he had chosen to do all the things that he had done. Another of the members of the group to come under the flag was Harrold Hardyng of whom as a dire hard member of the rebellion against Sean Lovie would sneak himself into the force with the help of Alistair and when he arrived he met with Teri-Jacob Vorn IV. and together in secret the two worked out steps for Harrold to take to help with the eventual retaking of Berne.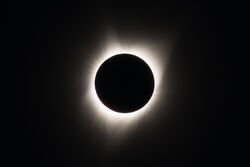 Look at the world father. You were born into this land. You grew up here. These people swore their lives to you. How could you have done all of this? Look at everything you have done. You destroyed a city. Killed hundreds of good men out of fear. Is this how you want to be remembered father. Is this the world you want to leave behind? I know you were a good person once. Don't end it all here. Don't do this. For me father. For everything I supposedly mean to you. Don't do this.
"Tell me about Amber."
"She is safe but misses you dearly."
---
"I know you may not feel the same way, but I want you to know how truly amazing it is to see you again Will." His face rose with a smile as he looked at me and it brought me back to thinking about the man who had helped teach me how to swim when I was a boy. He was a constant throughout my youth taking on my fathers role for those months when he could barely leave the tower.
"You know I cannot same the same. And you know why."
"I want you to know that I am sorry. I want you to know that he is sorry."
"Do not speak of him here or this conversation will end."
"That hatred that you feel. That's what drove him William."
"I know my friends would never let me do the things you let him do."
"Your friends love you. As your fathers love him."
"Love doesn't mean you let those you love go mad with no attempt to stop them."
"You look at it now and believe that if you started talking about killing your own daughter that what Jasper would stop you. Leven would stop you."
"They would. As you fucking should have!" I knew I was being too loud. The tournament was not even close to starting so the numbers here were low, but this was all so fresh. I could not be seen as being my father.
"They would do as we did. They would speak to you like I spoke to your father. I told him of the madness of what he was thinking. I told him that he had lost himself in that damn book. I did everything your friends would do. The only further step I could have taken was the one thing I could not do."
"They would."
"Look me in the eyes William and tell me that you truly believe that one of those people hovering outside this tent would ever raise a sword against you."
Following the conversation between Kieth, and William Kieth would leave the tournament as he was a soldier of Bill Lovie and not Sean Lovie and did not care if the plan of Sean succeded or not, and thus he would return to Orleans where he would report to Bill Lovie about the conversation that he and William had. With the departure of Sean Lovie the remaining elements of the True Sons of Lucerne were mainly William loyalists and in this way he would meet again with Hanna but this time she introduced them to House Krinner and House Dorin of whom led by Harrold Krinner, Trailen Dorin and accompanied by prominent heirs in Danzal Krinner, and Trailen Dorin II. they would be shown to be loyalists who were more then ready to assist when the time came to destroy the forces of Sean Lovie.
The Riverlands
Meeting the Elves
Following the Second Battle of Minus Ithil the Elves of High Forest would come to understand that the alliance between Gondor, Lucerne, and High Forest was something that they should work towards and as they followed the Lucernians into the relief of Tree Hill they would also send a large force to Nortburg to celebrate at the tournament. Alongside sending a force led by Taflarion Stormrage, and his wife Helian Stormrage, and their daughter Tonlia Stormrage, alongside her husband Cadwyr Winterdew the High Forest government back in the capital would also make several large movements for advancing the alliance itself when Malfurion Stormrage would contact the forces of the Kingdom of Quel'Thalas, and the Atmer Empire and told the two forces that they needed to send forces to the tournament as the new king of Lucerne was someone who truly was willing to try and change things for the better. The Sindar Elven Kingdom of Quel'Thalas sends representatives in the form of Alleria Windrunner, and Marinda Oakwhisper to the tournament as well with the purpose of arranging a stronger relationship with the Kingdom of Lucerne's new King. The Atmer Empire would send members of the Atmer Elven great house in the form of the House of Finwe to the tournament and these Elves used Magi portals to enter the Kingdom of Quel'Thalas and then travelled into Lucerne alongside the force led by Alleria. These Atmer Elves would be the first of the High Elves to enter the Kingdom of Lucerne in an almost uncountable time and led by Elendil Finwe III., his daughter Alais Finwe, and sons Talais Finwe, and Anar Finwe IV. of whom have come to discuss an alliance with William and Lucerne. The Elves appear very honorable about their intentions and the talks go well, with Hedrik Clegane III. leading the negotiations with the High Elves, and despite eventually leaving it would be so successful that William would make his intentions known to them by inviting the Elves to found a small settlement in Frosthelm. The Elves like the idea and Elendil sends his sons back to Ulthuan to make the arrangements while he will accompany William for the next while.
End of a Betrothal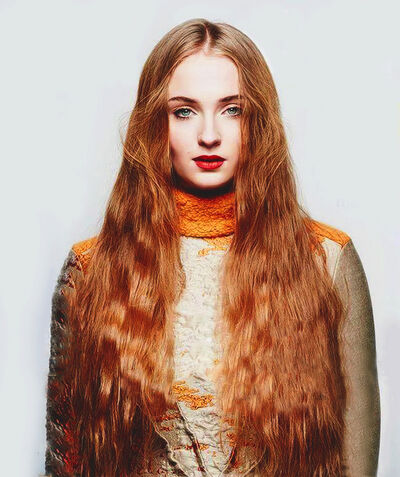 "

He's a monster.

"

—

Sansa Starke
The Starke's had come on mass to the Tournament of Nortburg and during this time it was believed that Sansa Starke, and Joffrey Lannister would get a lot of time together to get to know eachother, and while this was true with Joffrey, and Sansa going on a walk together and having a good time, this would alter dramatically later that night.
The Manderlys
As the tournament is only a few days from starting the final invitees arrive in the form of the Manderlys of whoom William meets with several representatives of the Manderlys who control the White Knife and during this conversation he and his father in law Charlie Swan are able to arrange a marriage between Winfred Manderly, and Miley Black. In this arrangement he and Charlie Swan decide that they will send Lucas Scott of whom is deemed by many to be the hero of the Siege of Tree Hill and thus someone they want to remain close too, but also William has become obsessed with Brooke Scott and thinks on her constantly believing that this will give him a chance to see her again.
Arrival of Brooke Scott
"

Our being together was not a mistake William. Our being together has led us to this moment. No matter what way you look at this our child will be amazing. Our love guarantees that.

"

—

Brooke Scott
Following the end of the tournament William and the group prepare to return to the capital where they will plan out the reconquest of Berne, but this changes with the arrival of Brooke Scott of whom breaks down crying in front of him as he stands with Leven, and Jasper and William quickly takes her away from the two into a back room where before he is able to say anything she reveals her stomach showing she is nearly four months pregnant from the time they last saw each other. Realizing in that moment she appears more pregnant then Bella he ponders the consequences of this but she doesn't demand anything just wishes him to help her with her grandfathers funeral.
The Start of the Faraday Conflict
My brother is dead. I demand justice from the royal family.
Death of Joseph Faraday
Main Article : Death of Joseph Faraday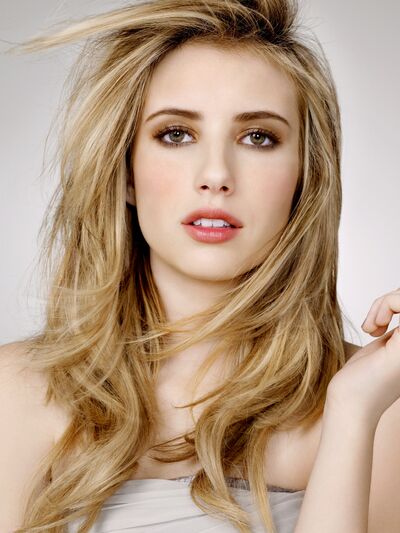 "

It was the most painful death I've ever seen. This man was clearly lost in his own sadness to such an extent that only death could release him. I wish someone could have saved him. I wish I could have saved him.

"

—

Emma Bell
It was around the time that Freddie Highmore and Emma Bell were beginning their full fledged secret relationship that Joseph Faraday and his own personal level of depression would cause a massive problem that would eventually spread into a household rivalry. Joseph Faraday had been betrothed to Emma Bell for a time but this had ended after Emma had become smitten with Fredrik Highmore and had convinced her mother to end the betrothal. Unable to tell the Faradays the real reason they had offered their younger daughter Hanah Bell of whom while younger was still a prime match, and for Charles Faraday this was seen as a fair trade, but in the case of Joseph Faraday this was a terrible insult. By this point they had begun to discuss the idea of telling Emma's beloved cousin William of whom was also Freddie's friend, but at that point had not fully worked up the courage to say anything yet, and it was under these pretents that they went to a tavern in Lucerne proper to be alone together. The two were having a great time until Freddie went to the tender to ask for a refill of the drink that Emma had come to enjoy and when he did the situation would drive out of control. When he left Joseph Faraday would use this moment of departure to attempt to seduce Emma Bell of whom he had been watching for some time from across the tavern. Where once his natural looks had allowed him to get any manner of girl that he wanted, as his reputation had spread so to as a result had the number of women interested begun to dwindle. As he had become used to resistance he had also become used to forcing his way on girls and using his noble birth, and money to bribe off any trouble after the case, and thus when Emma told him she was with Freddie, and that she was noble born he saw this as the same rejection and he started to get more forceful in their meeting. When Freddie came back to the table and found the situation he attempted to remain calm and simply advise Joseph who was much older then him to back away. This calm approach did not go over well and Joseph reacted with laughter before punching him in the face knocking Freddie momentarily down, but he quickly got up and following this the two would become involved in a scuffle of which Joseph would lose causing him to request a duel with Freddie Highmore.
"

Your Grace I only saw the end of the fight, but what I saw was clear. Lord Faraday attacked Lord Highmore, and despite Lord Highmore disarming him and attempting to end the fight...despite these attempts Lord Faraday would attempt to kill your cousin my your grace. Only Lord Highmore moving quickly saved Lady Bell's life.

"

—

Emma Bell
By this point Paulo Snow entered the tavern after finally catching up with Joseph, and by this point he found Joseph tauning young Freddie into a duel, and because of the large crowd Freddie was forced to go into the duel even though he knew that Joseph wouldn't stand a chance. Joseph Faraday would taunt him into the street and then took out a sword threatening Emma of which caused Freddie to sadly take out his own sword, and the two fought although with Joseph nearly falling over drunk it wasn't much of a fight as Freddie knocked his sword aside and shouted for him to surrender. Joseph refused and charge Emma with a dagger forcing Freddie to stab him through the back to stop him, and killing him nearly instantly. Paulo took out his sword and tried to attack Freddie of whom he was able to fight breifly before guards from the nearbye House Elbertson led by (Ser) Underian of House Elbertson would step in and stop Paolo of whom watched screaming as Freddie left the scene carrying the crying Emma Bell.
Following this Emma would wake up the following morning surrounded Alice Lovie, and her aunt Catherine Lovie of whom let her cry and held her before finally telling her that a trial had been demanded by the Faraday's over the death of Joseph Faraday. At that point she begged to know where Freddie was and they said he had been taken and placed in the Lucernian dungeon awaiting his trial, but when she became irate that he was in jail for basically defending her they revealed this had been decided only after he had returned to the House Highmore estate and the Faraday's had attempted to kill him in the courtyard leading to Desmond Faraday also being imprisoned awaiting trial. Dressing quickly she accompanied Alice into the courtyard where they were met by some twenty House Lovie guards including Giblert Fouline, and James Junnsworth of whom escorted the group to the King's Keep where Bella Swan was preparing the court for the arrival of the group. With King William in the Port of Stormwind celebrating the foundation of that city while this was happening it did fall to the Councillors of Lucerne, and the Queen to determine the court, and under these circumstances Bella would prepare ahead of the time and had recalled many of the most influential in the Lucerne Court. The trial would have five judges as was the way in Lucernian courts in the form of Cersei Lannister, Bella Lovie, Brandon Starke, Liam Greymane, and Mace Tyrell of whom would listen to the words of the plaintiffs first in the form of Desmond Faraday who had been released from jail alongside Freddie. Weaving a tale of lies he argued that Freddie had killed Joseph in blind rage using Magi and trickery. The Faraday's brought forward several men who were not present at the fight of whom told the court that Freddie was a well known pedophile and had also been found killing children in Nortburg years before, and while Brandon Starke on the council would openly laugh at the truthfulness of these stories, it wasn't until the defense led by Lysa Highmore called as their witness Underian of House Elbertson that the case was completely ended. Underian as a witness and a knight testified that he saw Freddie attempt to stop the fight and even after defeating Joseph attempted to resist hurting him, but Joseph had brought death upon himself when he tried to kill Emma Bell of whom took the stand next and as a princess of Lucerne her words would end the trial when she agreed with Freddie, and Underian.
"

This case was a farce, and you Lord Desmond Faraday should be embarrassed that you wasted our time in this manner.

"

—

Mace Tyrell II.
Following Emma Bell's words the judges would briefly speak together before Brandon Starke spoke giving the words of the judges in the form of stating they had come to terms with the fact that Freddie Highmore was innocent of murder, and then proceeded to verbally attack Desmond Faraday and several of the Faraday retainers who had wasted their time with this hearing. Desmond would at first remain silent but then responded with great anger shouting and trying to get to Freddie of whom stood stoically as the House Lovie guards took Desmond away where he would spend the day and night in the Lucerne Dungeon. While Desmond was imprison again Bella Lovie, and Alice Lovie would take up court at the Keep and would summon Charles Faraday of whom they would have a long conversation with about the events of the day. Charles made it very clear that he was demanding consequences against House Highmore and that unless there were consequences there was going to be reprisals against House Highmore. Once Desmond was released his father was told by James Junnsworth that until William Lovie III. returned and he was on his way that nothing more would be done in the matter, and grudgingly Desmond agreed as he believed that the King would punish Freddie. Following the departure of Charles Faraday she would meet with Cersei Lannister and the two have a nice conversation before Cersei unknowingly slips that Lanna Lannister had traveled to the Port of Stormwind and realizing that Jasper is a liar about not seeing Lanna anymore she says a quick goodbye to Cersei and goes to find Dylan Steinmare. Finding him talking to Emmett she has him excuse himself and following Alice the two return to the Cloud Tower where without any real words of what she is thinking she seduces Dylan and the two sleep together. Following this the two discuss there futures and Alice all but pleads with Dylan to tell her to not marry Jasper, but despite proclaiming his love for Alice he knows he cannot divorce Laera Steinmare who he loves as well, and she must marry Jasper Hale for her brother, and although she has come to hate Jasper she knows this is the case. It is following this decision by Dylan that an angry Alice would begin the plot to have Dylan removed from Lucerne and sent back to Castle Steinmare as she had lost faith in him.
Return of the King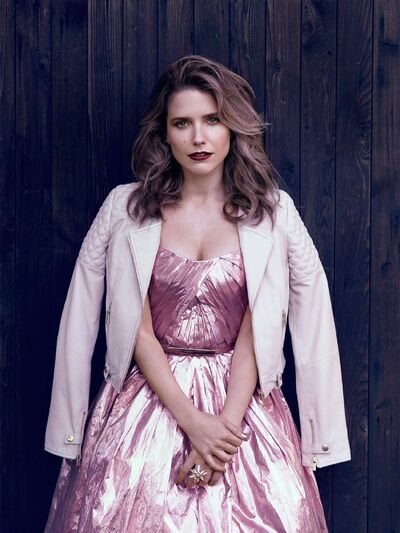 "

This is a kingdom of laws Lord Faraday. The High Court of Lucerne has put forward a unanimous decision on the matter. What would you have me do?

"

—

William Lovie III.
Following the court decision the situation remains in a holding pattern as the Faradays await the return of the king of whom they strongly believe will reverse the decision and they will get their vengeance. When William Lovie III. arrives back at Lucerne following the debacle that was the death of Joseph Faraday and trial of Freddie Highmore, and upon his arrival he is met at the gates by Alice, and Bella of whom accompany him back to the Cloud Tower where upon their arrival they tell him about the trial and he is quite shocked but is proud of his wife, and sister for their handling of the event but despite agreeing with their decision he is forced to meet with Desmond, and Charles Faraday of whom ask for punishment against Freddie Highmore. Tired from his trip he tells them that the law is concrete and there is no changing the decision, and unknown to him the Faradays take this as meaning that he is saying they must get justice themselves and while disappointed they see this as an opportunity to get their own revenge on House Highmore. Following his conversation with Desmond, and Charles he returns to the Cloud Towers and has a long conversation with Alice, but despite wanting to and Alice pressuring him to reveal the truth of Brooke he refuses to and the two siblings say goodnight and William goes to his room with Bella where he sleeps with her. Waking up after sleeping with Bella he is overcome with sadness over being apart from Brooke, and despite having Bella's arms around him he feels no better, and leaving his bed with Bella he goes to Alice's room where still overcome with emotions over being apart from Brook he finally reveals the entire truth to Alice that he is in love with Brooke. The two siblings argue for some time as William reveals the true scope of the relationship, and only after this does Alice truly come to understand that William's feelings are more then just lust. Revealing the scope of the relationship leads Alice to go through the endless list of potential problems it creates, and emotionally exhausted and unwilling to let his sister be mad at him he agrees to Alice's demand that he break things off with Brooke.
Removing Dylan Steinmare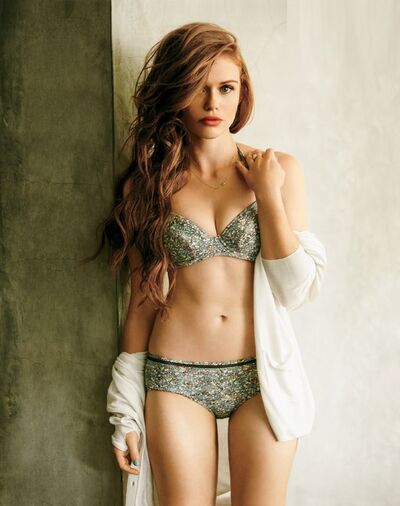 "

I see now that I am the other woman. I allowed myself to become the kind of girl who sleeps with a married man. I cannot have him here one more minute.

"

—

Alice Lovie
With Alice stressed about everything that was going on between William, and Brooke she would allow her anger towards Jasper to grow, but without any way to resolve that her anger turned on Dylan Steinmare. Dylan had failed to be the escape from Jasper that she had wanted him to be and thus in her anger she begin a plot to have him removed from the capital despite his close relationship with William. Another growing part of his removal was due to the relationship that Alice begin to have with Laera Steinmare, who Alice begin to become quite close friends with. This friendship made Alice feel worse becasue she had betrayed Laera and slept with Dylan. With all of this in mind Alice would send a letter to Fenrick Steinmare of whom in the letter she asked to send for Dylan and then begin arranging for the why when she had Dylan named to the Order of the Red Dragon and made a general in the order with a plan of founding the 7th Waffen Steinmare Division. As a part of this move it was Alice that conspired with Edward Cullen in order to block what Alice knew would be the eventual attempt by Dylan to have William step in and stop Dylan's removal, and with Dylan being openly hostile to Edward it took little convincing to gain the assistance of Edward. As Alice plans the removal of Dylan she decides to bring Edward into the plot as she knows the two are at eachothers throats and also wants to make Edward loyal to her and not fall into loyalty of anyone else leading her to summon Edward to speak with her at the Cloud Towers. Edward arrives that night at her summons and the two have dinner in what is an all but empty cloud towers and Alice plays on the lonliness of Edward to gain his assistance in the plot against Dylan making it out to seem to Edward that it is more Dylan than Jasper that is responsible for Edward's isolation. When Dylan was told of this he attempted to resist this assignment seeing it as little more then exile, but his attempts to until William returned to the capital were opposed by Edward Cullen of whom confronted Dylan. During this conversation it was the two long time rivals that finally bared their true anger with Edward revealing the extent of the plot against Dylan and the invovlment of Alice which was a shock to Dylan. The moment that Alice's involvement was discovered it was Dylan who understood that he was without real options and accepted that he would be going to Castle Steinmare and also that he had possibly ruined things with Alice of whom he had true feelings for.
Annexation of Lorderon
Main Article : Lucernian Annexation of Lorderon
Annexation of Lorderon
I see the way the wind is turning William. Already the feelers of the Boltens, and the Ironborn have come to our shores. Already we are threatened, and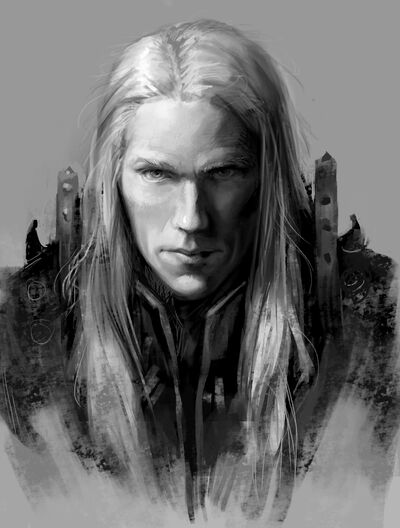 "

Sister, I am going to leave for a time. When I return things here will change quite dramatically, and people will question whether I have lost my mind. Understand that this is the last true sane thing I do in this world. I love you Talia. Tell Jaina...Tell Jaina whatever you think will make this easier.

"

—

Arthas Menathil
As King Tenamil Menathil neared the end of his life Arthas Menathil the next in line would contemplate what the death of his father would mean. Arthas Menathil during this time was increasingly overcome with the madness of his mind, and in the brief periods between the voices in his head being louder then his own he came to believe that his Kingdom was going to fall on its own. Arthas was increasingly worried about losing his mind, and in his goal to protect his people he was working closely with three Magi from the Kirin Tor in the form of Jowan Uerellian, Anders Virtion, and his wife Azhellion Virtion of which Anders was his friend from there childhood and so knew everything that was happening in his head. Whether it was annexed by Arnor, Bolten, or bought by The Empire it wasn't going to be independent anymore so he had to make some changes if he wanted the Atlantian people to move forward. When his father finally passed away Arthas refused the customary crowning of the new King and instead stood as the prince apparent for nearly two months as he decided on what to do. Since the beginning of his fathers reign the importance of Lorderon had declined to such an extent that very few of the powerful continental powers sent representatives to Lorderon for the funeral, but one of the these few was the Kingdom of Lucerne of whom sent a heavy contingent led by Jacob Vorn IV. and Catherine Lovie and her husband.
"

Milday when you return to Lucerne tell your nephew and the king that I will be coming to Lucerne soon. I agree with what you say Jacob. The time to be separate is coming to an end. I believe that if my people can be promised there safety as a group then I can believe in your words.

"

—

Arthas Menathil
During the funeral Arthas Menathil was having a relatively quiet time of the voices in his head and was able to mingle as he once had done so easily, and even Jaina Menathil was surprised with the way he appeared to be his old self. During this period of sanity he was unaware that his friend Anders had been trying a spell on him in order to see if it worked, but Anders of whom by this point was increasingly losing his mind to the levels of Magi influence he was gaining withheld that he might have found a way from Arthas`s curse. While in this period of sanity Arthas would speak with Catherine Lovie, and Jacob Vorn of which Jacob quickly saw that Arthas wanted a way into the Kingdom of Lucerne in some manner and spoke openly of the protection of Numenorians, and Atlantians, as well as discussing the disire of the king to protect Arnor the way he had protected Gondor. All of this was exactly what Arthas had been dreaming of, and he would tell Catherine and Jacob that he would visit Lucerne in order to meet with the king and discuss possibilities. Following this the funeral would take place and the Lucernians left in major numbers the following day, but several hidden members of the Order of the Green Dragon would remain behind in the form of Myriam Lonmouth, Dickon Hill and Whelia Moore of whom would be tasked to very silently keep an eye on what was happening in the city of Lorderon.
Arthas Come to Lucerne
"

I am very pleased to meet you Arthas. I have heard stories of how you went out of your way to honor your pacts with Arnor against Valeria. It is in that kind of honor that the future of this continent should stand.

"

—

William Lovie III.
The Deal is Struck
"

I think it is clear that I did not come here just to talk with you. I came here to protect my people from the monsters all around them. I believe in my heart that the only way to do that is to join with your people. I believe this in my heart, but before I can make it anything more then just a thought I need you to promise me something. I need you to put it in writing that Lorderon shall always be a Numenorian land. The Germans may not colonize us as they have so many other places.

"

—

Arthas Menathil
Return of Riley Scott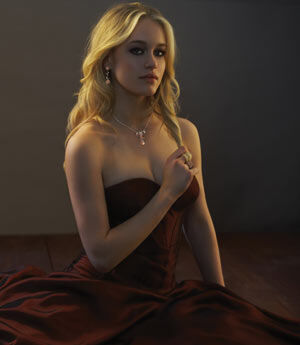 "

Taking on mistresses. Sons coming home. The love of my life returning. What a confusing time.

"

—

William Lovie III.
William travel to Forks on their way back to Lucerne from Fairmarket. On the boat ride back after a long talk with Morrigan, she takes matters into her own hands and finally reveals to William that she wants him in what ever way she can have him, and despite his marriage he sleeps with Leven. Arriving in Forks they are met on the docks by Charles Swan of whom they talk with for a time, but this ends when Riley Scott arrives alone on horseback, and wishes to return with them to Lucerne for a time. Riley reveals to him that Dan Scott is conspiring to make him and heir and he loves his family and doesn't want to see them come to harm through the menipulations of Dan Scott. Leven goes with William as he talks with Riley, and after Riley leaves with Thomas for a while he tells her that he is amazed at the changes in his son, and as they watch as he spends time with Thomas, and longs to see his three oldest sons become friends. Leven once again talks to Morrigan of whom congratulates her on gaining William in the way she did, and Leven shocked to know Morrigan knew begins to take Morrigan into her confidence revealing the arrangement she offered William and he seemingly agreed to.
Meeting a Daughter
I am so sorry my daughter. I would have never abandoned you had I of known.
Meeting a Daughter
"

Roslin do you think my mother is sorry. Do you think when she looks back at what happens here she will look back at it with sorrow. I wonder Roslin if she will look upon any of this as anything other then an annoying setback.

"

—

Lucie Lovie
Following the attempted Coup in Stor Roslin Stor XII. would return to the capital with Lucie Lovie of whom told her everything she could about her life, and everyone was called to a council where they were told that they had the oldest child of the King of Lucerne in their hands. Following this discovery there were many in the council who begin saying they should barter her to the Lucernians, and this charge would be led heavily by Terad Ereham who had been implicated in the Coup attempt but had returned to the fold after its defeat. Roslin argued that if they did that William had shown he would never forgive the slight, and the weak willed Terad wilted under the pressure of Roslin's words and agreed with her idea of simply giving Lucie to the Lucernians asking nothing in return. The failure here of Terad to gain anything would further poison the mind of his son Tristifer Ereham III. to his father and would be the final straw which led to Tristifer turning completely on his father and taking control of House Ereham.
"

My King I have a letter for you. My King the letter is said to be from a High Lady of Stor. She says shes writing in regards to your daughter Lucie.

"

—

Jasper Hale
While Lucie Lovie was being sent to Storhold and the letter was on its way to Lucerne the situation in Lucerne would be quite peaceful as the royal family prepared for the birth of another child of the main branch through Bella Swan and William Lovie, but as this was happening the lessening of the corruption of Morrigan would lead to a major reveal. William
Arrival in Westbridge
"

I looked out over the side of the boat to the docks and saw a crowd larger then anything I had seen in a long while. Nobles, and their men all crowded around, and my first thought was what they were doing. My first thought was never that they were there waiting for me. It just didn't make sence.

"

—

Lucie Lovie
Running From a Monster
"

You have to die.

"

—

Viggo Vortisson
Arrival in Fairmarket
"

When we return Lucie I want you to understand one thing above everything else. Our distance. The time we spent apart. I wish that I could take it all back and you could be right by my side. The people you meet in Lucerne, they are by and large good people, but they all have their own wishes and desires. Some will see you as a marriage target. Some will see you as a threat. Whatever happens, and whatever is said I want you to know one thing. You are my daughter. You are my daughter and I love you.

"

—

William Lovie III.
Leven and William await with many of his children as the boat of Lucie Lovie pulls into the Fairmarket dock, and she consoles him as he gets nervous about seeing her. As she arrives before he can say anything of any real substance she is taken into a hug by Ashley Lovie of whom is followed by Thomas, and William also hugging her but Riley stands back beside William and is unwilling to hug this new claim to the throne. William decides on the advise of Lucie that they will return to Lucerne as quickly as possible and Leven and William stay the night together and then after that returning by caravan back to Lucerne. The second half of the chapter is their journey back to Lucerne.
Return to Lucerne
Death of Bella Swan
Death of Bella Swan
She was the queen. You murdered the queen of the Kingdom. What am I to do with you?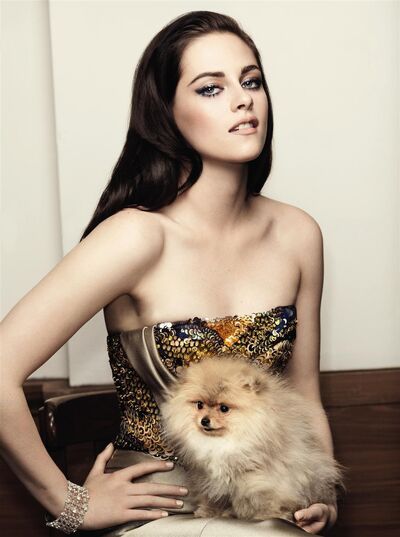 "

I have loved her since the first time I laid eyes on her sweet sister. But the truth is. The truth of the matter is that I love others. It took me a long time to understand that doesn't diminish what I feel for my wife. It doesn't diminish what I had with Amber, or Britney. It doesn't take a thing from what exists between you and I. Its really quite simple sister. I love them all.

"

—

William Lovie III.
William Lovie III. would first be warned of the danger to Bella Swan early in her pregnancy after she became very sick and would have died had not Edward Cullen been able to intervene, but this was believed by William to be an attempt on her life by assassins of the Order of the Raven so he put his energy into stopping them believing he knew who was at fault.
Bella Dies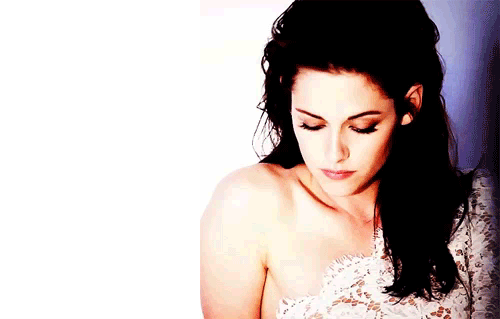 "

We have another child soon my sweet king. This child will be a beacon of hope for the people of this land, and I love you so much Will for loving me this much.

"

—

Bella Swan
With the pregnancy coming quickly Bella would be taken into the birthing room, and while she was in the birthing room Riley would make his last visit to her. While William, and the others were briefly out of the room meeting with her father Bella would ask Riley to give her some water and when he obliged he would put more poison into her water and with noone in the birthing room she would drink the poison not knowing the consequences of drinking.
Confronting the Truth
Coming to the realization that Riley murdered Bella he is forced to confront his son alongside Alice and the two are shocked when Riley admits to the murder right away.
Conversation Incoming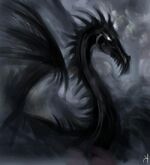 When I was a young man I thought everything in my life would go a certain way. I would squire for a great knight, and he would put his sword to my shoulder one day and tell me I was now a true dragon knight. I would marry a beautiful girl that loved me, and together we would have a happier family then the one I remembered most days. I would rule the kingdom as a fair king, and the land would prosper. I was never squired because my father kept me in Lucerne for my childhood. I married a beautiful girl and had children with not only her but three other girls of which ultimately led to her death. My rule had definetly prospered the kingdom, but as the tally of my actions grew I begin to question how fair I am.

I walked with William and he held my hand as we moved down the hallway. Moving my hand to the door I looked back to see Will had followed me and it took only a small nod of the head from me to make him turn back. In my heart I didn't want to believe what was being said. I didn't believe it but just in the tiniest bit of reality that it was true I didn't want Will to have to stand there and watch his brother become a monster. My own brother had tried to rape me. Tried to kill me. My own brother had done that and William had still yet to recover from the damage of knowing what Sean was capable of. I couldn't let junior carry around that pain the way my poor William had too.
I must have been staring at the door handle longer then I thought because William's hand reached down gently holding my hand and moving it out of the way before turning the handle and opening the door to whatever this would turn to be. Walking down the hall I had this terrible feeling already, but the moment I saw Riley sitting at a chair reading something in me just knew.
"Son I need to ask you something." Riley must have been so enthralled in his book that William speaking caused him to jump a bit before a smile crossed his face at seeing William, and he turned to his father. "I need you to promise me son, that when I ask you that you will be honest. You will be true. And you will not be offended by the question."
There was no hesitation in Riley in answering William. "Of course father." William pulled a chair up from behind Riley and sat beside him before placing his arm to Riley's shoulder. I was well back, but I honestly felt in the moment this calm wash over me. Riley was so peaceful that this must just be some mistake.
"Do you know anything about what happened to Bella?"
"Of couse I do father."
"Riley tell us what you know."
Riley looked so confused as he stared at William. He looked briefly to me as if I would provide him some anwser to whatever was causing him confusion, but now I knew the truth and I was horrified. "I thought you already knew."
"Knew what son?"
"I made her go away."
"Made her go away?"
"I made it as pain free as I could." I could feel it all fall apart as I just lunged at him. I felt my hand connect with his face, but before I could strike him a second time William was on me holding me close to himself.
I was screaming. I don't really know what, but I was screaming. But as everything fell apart and I felt William's arms tighten around me holding me still I caught a look of Riley. He was so confused. He just didn't have anything on his face that said that he knew what he did.
The New Queen
Following this he is forced to banish his son Riley to Lorderon and following this he discovers Leven is pregnent with his child causing him to marry Leven in order to not father a bastard child, and the two are married shortly afterwards only weeks following Bella Swan's death.
Return of the Dragons
During the weeks following his marriage to Leven Martell Lornax the White Dovah arrives in the city and gives him one dragon egg for each of his children although there are two extra which confuses even William of whom does not know these two children and becomes fanatical about finding them.
Family Members
Relationships