Cellia Black




Vital statistics
Title
Lady of Forks

Squire of Gluttony

Alias
Cell
Race
Vandal
Status
Alive
Allegiance
House Black
Cellia Black is the daughter of Vander, and Ceria Black making her a member of House Black. Lyle Crakehall and Cellia Black would be married following Lyle asking to have his previous betrothal with Cellia's cousin Rebecca cancelled and while Cellia has strong feelings for Lyle the feelings are not strongly reciprocated by Lyle towards Cellia.
Cellia Black would be born the third child of Vander Black and during her youth she was very close to her mother of whom would raise her to be quite the arrogant young girl, and this only increased as she got older and her beauty seemed to validate what her mother always told her. Celia Black would be devestated when during the First Battle of Tree Hill she lost her father and two brothers of whom accompanied Jacob Swan to try and relieve the city, and then if this wasn't bad enough her mother commited suicide shortly after unwilling to live without her husband and two sons anymore. Following the end of the betrothal between Lyle Crakehall and Rebecca Black it would be Cellia Black that was chosen to become the replacement and she was extremely happy by this but after actually marrying him she came to understand that his heart still lay with Rebecca Black. Cellia Black would witness the conversation between Lyle Crakehall, and Rebecca Black where she told him about what had really happened to her friends and why she had changed so much and Lyle and Rebecca would get intimate following this declaration, and following this Cellia would be so angry that Lyle was still in love with Rebecca that she went to Ephraim Black and told him that Rebecca had told her betrothed husband Kyle Eutrace, and Lola Black his own daughter and that the two were planning on telling Charlie Swan the next day. Cellia Black would following this assist Ephraim Black in the massacre of Kyle Eutrace and two of his own children as he attempted to cover up what Cellia had lied to him about having been revealed, and following her assistence of Ephraim she would become his squire joining the Order of the Three Sins, but completely driven by vengeance and hate of Rebecca Black she didn't truly contimplate what she had done. Cellia Black would accompany her hated cousin Rebecca Black to the Tournament of Nortburg following the corontation of William Lovie III. and she would be commanded by Ephraim to befriend, and thus she spent the entire time building a relationship with her but Rebecca felt something amiss with her cousin and never revealed anything to her.
History
Early History
Cellia Black would be born the third child of Vander Black and during her youth she was very close to her mother of whom would raise her to be quite the arrogant young girl, and this only increased as she got older and her beauty seemed to validate what her mother always told her.
Pain of Death
Celia Black would be devestated when during the First Battle of Tree Hill she lost her father and two brothers of whom accompanied Jacob Swan to try and relieve the city, and then if this wasn't bad enough her mother commited suicide shortly after unwilling to live without her husband and two sons anymore.
Marriage
Following the end of this betrothal in order to continue strong relations with House Black he would be married to Cellia Black of whom he did not have the same emotionally connection with but the two would grow to be happy together despite Lyle beggining to sneak around with Rebecca Black of whom he regretted ending the betrothal with.
The Evil of Ephraim Black
Main Article : Forks Tragedy of 5121
See Also : Pitch Black
The Farm
Why not just kill yourself Ephraim. You are a monster, and somewhere deep within your soul you must understand your being alive is the greatest of sins.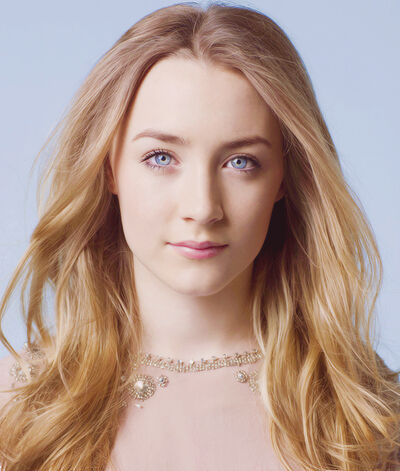 "

Lyle Crakehall had changed everything I thought I knew. I now saw my life before me, and thought to myself how beautiful everything truly was. As I held Ashley's hand as we followed the boys into the fields I knew that this was going to be just another amazing day.

"

—

Rebecca Black
Rebecca Black was born so much different then the person that she has become, but after a youth filled with happiness she would have a moment of horrifying fear that would shock her to her core. As a young girl she had been spending all her time at the House Black estates following her return from Highgarden, and thus when two of her best friends in the form of Axia Yernese, and Sentia Velius decided they wanted to go out riding she was all for it. She and her friends alongside three of their other friends in the form of Marcus, and Decius Tanica the twin brothers of House Tanica, and Quintis Censius of whom Rebecca had a crush on, and together they would travel to one of the House Black owned farms which she had been to with her father once before, and once there they would enter the farm and planned to eat with the farmers there. When she entered the house she knew something was wrong immediatly upon entering the house, but her friends dismissed her and kept going in. When they entered they walked around the house and found noone inside she wanted to leave immediatly but her friends wanted to check the barn for a replacement saddle. Rebecca by this point was watching her friends laughing and having a fun time, but she was beyond scared, and every part of her didn't want to go into that barn, but it would be Quintis Censius that would hold her hand and convinse her to go into the farm, and change all of their lives.
"

The body has a feeling that it lets off when it knows its in danger, and my body was practically shaking with fear as we walked towards that barn. There are times though when the fear of social damage overrides all other thoughts and leads us to a path of disaster.

"

—

Rebecca Black
She reluctantly followed them into the barn holding the hand of Quintis tighter then she thought possible, and once they entered they saw bodies strewn on the floor, and this led to them trying to run out, but when they did they saw the barn door shut in front of them, and from the shadows her uncle Ephraim Black stepped out. At first it was Rebecca that tried to talk to her uncle, but despite her words he just stood there, and without warning he begin laughing, and at his laughter it was Sentia that tried to run out of the barn but Ephraim knocked her down. Ephraim proceeded to taunt the group about how they were all going to die, and at this Quintis charged at him with his sword but Ephraim would slash him across the face knocking him to the ground right in front of them beginning a fight as the girls tried to escape while the twins tried to fight back but were mere children to the strength of Ephraim.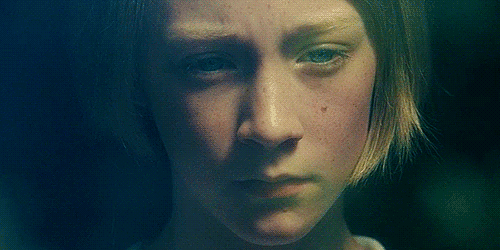 As Ephraim fought off the twins it was Ephraim who would begin to laugh hysterically as he went about killing them all one at a time in the most brutal ways imaginable. Rebecca and Axia attempted to get the barn door open but Ephraim had blocked it with a lock that they could not pry open and then realizing there was no escape they picked up weapons from the barn and tried to fight him off. She wondered at this moment if he even knew that she was his niece, but as he walked from child to child killing she realized quickly that this man was a monster that had past beyond thought or consequence. As Ephraim restrained Axia against a post, his eyes found Rebecca and moving towards Rebecca who was the last one outside of Axia he waited for her to scream because thats what he wanted, but he became annoyed when she refused to scream for him.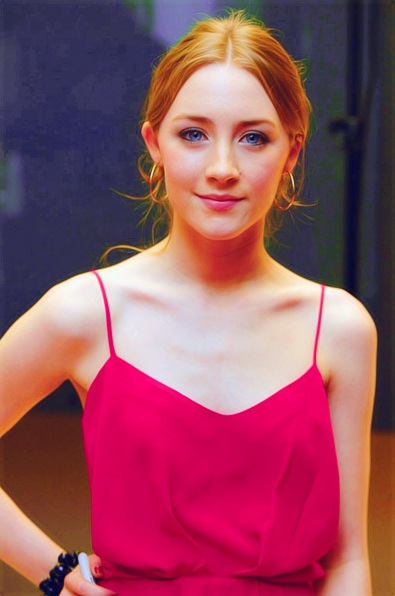 "

I understood then and there that he needed his victim to scream. He would hurt me, damage me, but unless I screamed there wasn't a chance in hell he killed me. Atleast that's what I said to myself.

"

—

Rebecca Black
Ephraim and Rebecca would have a verbal confrontation as he chased her around the barn, and during this she attempted to understand why he would do all this, and when his answers proved to her that this man was gone, and very clearly capable of killing her she relented and allowed him to catch her. Ephraim would proceed to ritually torture her for three days hoping to elicit some kind of response from her, but she refused to give in, and after two days he would take the only other survivor in Axia and left the barn leaving Rebecca tied up trying to escape, but hours later he returned and the torture continued. For another day he continued his torture but despite the horrible pain she endured she kept her strength and at the end of three days as the search parties for the children entered the area, he was forced to release her, and forced her to clean up the mess he had made. He laughed the most crazy laugh she had ever heard as she cleaned herself up, and had a last look at her friends before she would never likely be able to even talk about them again. As she prepared to leave he made sure to threaten her that if she told anyone that he would kill her family, and threatening her as well about keeping to the story that he told. She thus left and decided to keep the secret so that noone from her family would ever feel the pain of what she had felt, but walking out of the barn Ephraim would take knock her out and put her on his horse where he would ride towards the cliffs of Forks. Believing she was to die she wanted to scream but instead Ephraim pulled a body submerged under the water and she let out a cry realizing it was Axia and he had drowned her. Taking Axia's body, and her Ephraim rode towards the nearest search party of which was led by Lord Mirco Censius, and Lord Gineto Tanica and told them that he had found her at the side of the nearbye cliffs and had been there when Quintis had lost himself to madness and pushed the other children into the water before jumping in himself. Horrified by this story the others would go to the cliff where they would find no traces as obviously they had not jumped into the water so there would be nothing to find, but since the waters were so deep and the river long the story was believed and the city of Forks would mourn the loss of so many young nobles.
The Evil of Ephraim Black
"

I'm sorry Lyle. I can't do this anymore. I'm not who I was. I don't think I ever will be again.

"

—

Rebecca Black
Returning home she would be put into her bed by her mother while the search parties continued to try and find anwsers, and alone in her room she was confronted by Ephraim Black who discussed with her his goals moving forward. Ephraim Black would tell her that they were now playing a game and the game was simple. She would try and kill him and he would try and ruin her life. Ephraim agreed that he would not harm Lyle Crakehall if she ended things with him, and then he told her that he would give her time to get herself back on her feet, but once this time was over the game would begin, and he would start it violently. Following her conversation with Ephraim Black she knew in her heart she couldn't say a word about what had truly happened and forced to keep it a secret the happy go lucky girl was gone, and her family barely recognized the girl that was left behind. She would live in fear of her uncle for months that he would kill her, and in this fear she would seclude herself within the Dragonoph Temple of Forks becoming increasingly fanatical during this time as she attempted to find an escape for what had happened to her. After months within the Forks Temple she was convinced by the Dragonoph Priests Konstantin Lemberger, and Madlene Ueberroth that what she believed her uncle had done was nothing more then her mind's attempt to find anwsers to what had happened. Thus over the months inside the Dragonoph Temple her betrothal was ended with Lyle and she begin to truly believe that her belief that Ephraim Black had killed her friends was nothing more then a dilusion, and as this improved her mental state she would finally agree with her father about the idea of her remarrying with her father finding a suitor in the young Kyle Eustern of House Eustern. While Rebecca Black was trying to put herself back together at the Dragonoph Temple it was Ephraim Black that was manipulating his niece Cellia Black into becoming his servant, and it would be this move that became a point of major importance as she would become his main source of information inside House Black.
The True Cost of Lying
Why not just kill yourself Ephraim. You are a monster, and somewhere deep within your soul you must understand your being alive is the greatest of sins.
Playing Games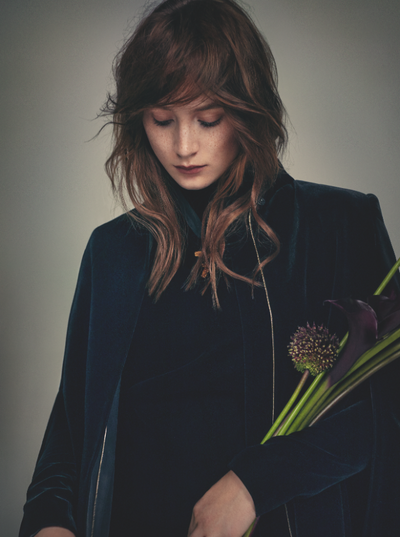 "

Did you think that all of this would come free? Did you think you could steal from me and there would be no cost? There is always a move, and counter move in life, and the only thing I'm sorry about is that you moved against me first

"

—

Cellia Black
Following the return of Rebecca from the Dragonoph Temple it was Rebecca's father William that finally arranged a betrothal with Kyle Eustern of whom was a kind young man and someone who thanks to her rebuilding emotions Rebecca came to believe would be a good husband since Lyle was already married. The two would spend hours riding together outside the city and as Kyle showed her how much he wanted to be a good husband to her she fell in love with the idea of him, and feeling hopeful for the first time in months she returned home where she talked with her mother about things telling her she was sorry for everything she had put the family through and the two would patch themselves up due to this conversation. The next day Kyle would come to stay at the House Black estate for the months that would come before their marriage and to get to better know his future wife, and thus following this Rebecca became officially betrothed to Kyle Eustern of House Eustern, and so everything was starting to look up for her as she had now completely come to believe the lie that Ephraim Black was not involved in the killings and it was nothing more then an accident. Two Months into Kyle staying with them at the estate, and a month before their wedding it was Ephraim Black that returned to the estate in order to get information from Cellia, and speaking with his mole at first she was reluctant to tell him that Rebecca was happy again, but she was tricked into turning on Rebecca when Ephraim lied and told her that he had spied Rebecca and Lyle sleeping together. Cellia would following this lie tell Ephraim that Rebecca had found happiness with Kyle and they were living as a family of sorts in the estate house they shared with his son Tobin Black, and at this information it was Ephraim that decided her time was up and the game was on.
During the two months of Kyle living with them at the estate it had been Kyle and Rebecca who had come to spend all day together riding and then at night they would come back and spend time where he was staying talking with Lola, and Tobin and the three became quite close. Ephraim waited until they had returned from riding and sneaking inside the Estate as he didn't want anyone to know that he had returned to Forks from the east where everyone believed he was, and entering the estate he watched as Kyle and Rebecca kissed goodnight and as Kyle went downstairs to his room he blocked Rebecca from leaving and sat her down. Rebecca in this moment was torn between believing her created lie that Ephraim was innocent and seeing the truth right in front of her, but she was not going to be asked to fight these two as Ephraim would go and get Kyle bringing him into the room and then explaining to Rebecca that the game was now on. Realizing that Ephraim was going to kill Kyle she got in front of a shocked and confused Kyle trying to protect him but Ephraim knocked her down and then brutally murdered Kyle smashing him into pieces with a mace.
"

I kept my word to you. I gave you time to rebuild youself. Now its time to start playing the game. Lets knock down some of those bricks you've built for yourself.

"

—

Ephraim Black
As Ephraim explained to Rebecca that she needed to now start playing they were both shocked when the young Lola walked into the room and called for her papa in the form of Ephraim Black and in this moment Rebecca realized again the depths of madness of Ephraim when he murdered his own daughter leaving her body beside Kyle. Lola had let out a scream which brought Tobin to the room and without a word Ephraim murdered another of his children bashing Tobin's head into the ground, and leaving Rebecca unable to move in horror. Waking up the next morning Rebecca Black would wake up and hope to Glaurung that everything for the previous night was just a terrible dream, but as she lay in bed silently for a few minutes she jolted up to the sounds of her mother screaming out. Going to her mothers screaming she would find that it was not a dream when she entered the house and saw the slain bodies of Lola, Tobin, and Kyle still left in the same spot as she remembered from the previous day. At the sounds of the screaming her father, and brother alongside several guards of House Black would come running and seeing what she saw they would go into the house to find the murdered members of House Black and Kyle Eutruce inside. 
Continued Madness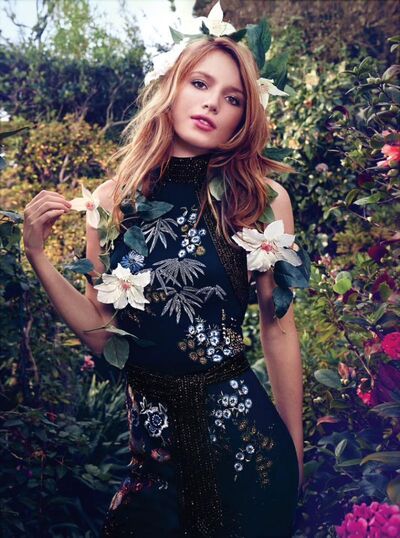 "

I told him. You want to know why there dead Rebecca. They are dead because my husband loves you more then he loves me and that just isn't fair. Why the hell should you get everything you want? I took something from you, and I am not sorry for one second that I told Ephraim.

"

—

Cellia Black
Following this the family would have little time to absorb this devastating moment as only a week later Tobin died after becoming overcome with a horribly violent fever and died days later. Following this Colin was the lone survivor of his family other then his father as his mother died in her sleep without any apparent cause of death. Rebecca first attempted to poison Ephraim but Ephraim discovered the plot and to punish her he placed the poison in food that was then given to Rebecca's horse killing the horse. Following her failure to poison Ephraim she would try to kill him in his sleep, but sneaking into his room with a dagger he just laughed at her as she proved unable to do the act. Ephraim would not confront her on any of these attempts by her despite clearly knowing what she had tried to do and in this way Rebecca Black begin to feel increasingly isolated, and depressed, and it was in this state that she would found by her true love Lyle Crakehall. Lyle Crakehall of whom still loved her and he was able to over time slowly drag her out of her depression, and the begin seeing each other more and more. Cellia Black would understand the feelings that her husband Lyle had for Rebecca and seeing the two getting closer she would threaten Rebecca to stay away from her husband, but Rebecca was the more important noble and thus rejected this threat from Cellia saying she would be close to whoever she wanted. As Rebecca Black and Lyle Crakehall continued to rebuild their relationship while Cellia Black watched on from afar it would be Rebecca that finally completely opened up to Lyle about what had changed in her. Revealing to Lyle everything that had happened at the farm and all the threats she had been given by Ephraim ever since Lyle would kiss her following this revelation and the two would make love, but neither knew that this entire time they were being watched by Cellia Black of whom watched the two make love and overwhelmed with anger she would begin to plot her revenge on her cousin Rebecca.
Family Members
Relationships
Rebecca Black
See Also : Rebecca Black
Community content is available under
CC-BY-SA
unless otherwise noted.