Dustin Crane





Story Role
POV Role
The Lost One
Appears In
Lucernian Series
Vital statistics
Birth Year
5083
Title
Official Titles

Grand Lord of Cranehold
Baron of Cranehold

Nickname
None
Religion
Dragonoph
Status
Alive
Allegiance
Family Loyalties
Racial Statistics
Maternal
Vandal German
Paternal
Vandal German
Family
Parents
Father
Dustin Crane
Mother
Falena Crane
Siblings
Siblings
Full Siblings

---

† Lacey Crane
†

Reginald Crane

Internal Family
Spouse
Falena Crane
Children
True Born

---

With Falena Crane

Bastard Born

---

With Various Women
Dustin Crane is the son of Markus, and Natalia Crane making him a member of and the current patriarch of House Crane. Dustin Crane has four siblings in the form of Lacey, Theresa, Oleyna, and Dorin Crane of whom Lacey died when she was only twelve after she developed sickness, while he murdered his brother after coming to believe he was attempting to have him killed and this has haunted him ever since, with Theresa coming to marry Timone Swift and this marriage has made her the Arch Lady of the Grand State of the Dragonlonds and one of the most powerful women in the Kingdom of Lucerne, while his sister Oleyna was born so much after his birth she was of similar age to his son Orival. Dustin Crane would come to marry Falena Fauce of whom he had little respect for and after she gave him his first child he refused to see her anymore and she now lives with her family in Highgarden. With Falena Fauce he has one child in the form of Orival Crane of whom was groomed by Dustin Crane to take control after himself, and he has formed a powerful group called the Wingless Cranes made up of the bastards of his father of whom he has taken care of after they were abandoned by Dustin. Dustin Crane has many bastards with random women throughout the year with the most noteable being Waymar, Jaelle, and Aerys Flowers of which Waymar is the leader of the Wingless Cranes and is very loyal to his noble born brother Orival Crane of whom has always treated him well, his daughter Jaelle is a member of the Wingless Cranes and runs the operation from the side of being the one with all the actual plans, while Aerys is skilled fighter of whom is squiring for Hedrik Clegane III. and has gained noterity through this and the things he has done in this service.
Dustin Crane would be born the first and after two more children were born only to pass away of sickness he became the lone child of his parents. Dustin Crane would be sent to be educated in Tree Hill under the teutalage of Earl Scott alongside Dan Scott of whom came to corupt Dustin from his quiet personality to a more maluable personality. Dustin Crane would join with his son Orival Crane in visiting the capital despite his hatred for William Lovie III, due to his loyalty to Dan Scott he remained there for the arrival of Lucie Lovie.
History
Early History
Dustin Crane would be born the first and after two more children were born only to pass away of sickness he became the lone child of his parents. Dustin Crane would be sent to be educated in Tree Hill under the teutalage of Earl Scott alongside Dan Scott of whom came to corupt Dustin from his quiet personality to a more maluable personality.
Rebellion of Low Swabia
Main Article : Rebellion of Low Swabia
The Rebellion of Low Swabia
You never took us seriously in Tree Hill. Win or loss. You will now.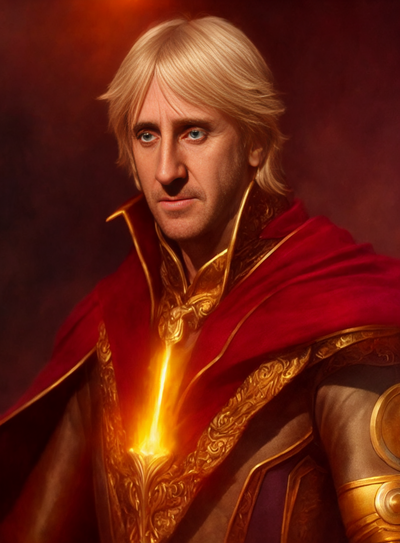 Occupation of Skorraholt
Violence Spreads
Arrival of Marius
Treaty of Skorraholt
Burning of Oakheart
First Battle of Brakeheart Hold
Siege of Castle Oakheart
Second Battle of Brakeheart Hold
Battle of Deltevh Hold
Burning of Cranehold
Battle of Heldencrane Hold
Ambush of Estrid Orane
Occupation of Skorraholt
Invasion of Low Swabia
Sack of Dolavik
Adelhard would sack the Swabian town of Dolavik, and while he would eventually be called off by the leadership from House Scott the damage was done as the town's walls and most of its buildings had been damaged in some way by the sack of Adelhard on the town.
Battle of Kaldbakr
Marius would be victorious at the Battle of Kaldbakr, but would during this battle also kill Fromaldus Maldven III. which earned him the hatred of Fromaldus lover Alaric Deldven of the Circle of Magi.
Treaty of Kolavik
Meeting a Daughter
I am so sorry my daughter. I would have never abandoned you had I of known.
Meeting a Daughter
"

Roslin do you think my mother is sorry. Do you think when she looks back at what happens here she will look back at it with sorrow. I wonder Roslin if she will look upon any of this as anything other then an annoying setback.

"

—

Lucie Lovie
Following the attempted Coup in Stor Roslin Stor XII. would return to the capital with Lucie Lovie of whom told her everything she could about her life, and everyone was called to a council where they were told that they had the oldest child of the King of Lucerne in their hands. Following this discovery there were many in the council who begin saying they should barter her to the Lucernians, and this charge would be led heavily by Terad Ereham who had been implicated in the Coup attempt but had returned to the fold after its defeat. Roslin argued that if they did that William had shown he would never forgive the slight, and the weak willed Terad wilted under the pressure of Roslin's words and agreed with her idea of simply giving Lucie to the Lucernians asking nothing in return. The failure here of Terad to gain anything would further poison the mind of his son Tristifer Ereham III. to his father and would be the final straw which led to Tristifer turning completely on his father and taking control of House Ereham.
"

My King I have a letter for you. My King the letter is said to be from a High Lady of Stor. She says shes writing in regards to your daughter Lucie.

"

—

Jasper Hale
While Lucie Lovie was being sent to Storhold and the letter was on its way to Lucerne the situation in Lucerne would be quite peaceful as the royal family prepared for the birth of another child of the main branch through Bella Swan and William Lovie, but as this was happening the lessening of the corruption of Morrigan would lead to a major reveal. William
Arrival in Westbridge
"

I looked out over the side of the boat to the docks and saw a crowd larger then anything I had seen in a long while. Nobles, and their men all crowded around, and my first thought was what they were doing. My first thought was never that they were there waiting for me. It just didn't make sence.

"

—

Lucie Lovie
Running From a Monster
"

You have to die.

"

—

Viggo Vortisson
Arrival in Fairmarket
"

When we return Lucie I want you to understand one thing above everything else. Our distance. The time we spent apart. I wish that I could take it all back and you could be right by my side. The people you meet in Lucerne, they are by and large good people, but they all have their own wishes and desires. Some will see you as a marriage target. Some will see you as a threat. Whatever happens, and whatever is said I want you to know one thing. You are my daughter. You are my daughter and I love you.

"

—

William Lovie III.
Leven and William await with many of his children as the boat of Lucie Lovie pulls into the Fairmarket dock, and she consoles him as he gets nervous about seeing her. As she arrives before he can say anything of any real substance she is taken into a hug by Ashley Lovie of whom is followed by Thomas, and William also hugging her but Riley stands back beside William and is unwilling to hug this new claim to the throne. William decides on the advise of Lucie that they will return to Lucerne as quickly as possible and Leven and William stay the night together and then after that returning by caravan back to Lucerne. The second half of the chapter is their journey back to Lucerne.
Return to Lucerne
Family Members