We're Getting Mutants in the MCU - The Loop
Play Sound
Er-Khadgar Morgrave





Story Role
POV Role
None
Appears In
Lucernian Series
Naming Conventions
Title
Official Titles

Former Titles

Fourth Deacon of Tarnbooth

Nickname
None
Vital statistics
Born
Placeholder
Religion
Dragonoph
Status
Alive
Allegiance
Family Loyalties

Personal Loyalties

Racial Statistics
Maternal
White Numenorian
Paternal
White Numenorian
Family
Parents
Father

Methinsio Morgrave

Mother

Inrillia Morgrave

Siblings
Siblings
Placeholder
Internal Family
Spouse
Placeholder
Children
Placeholder
Magi Information
Magi Level
3
Magi Family
Destruction School of Magi
Familiar
Staff
Er-Khadgar Morgrave is the son of Methinsio and Inrillia Morgrave making him a member of the now destroyed but once extremely powerful House Morgrave.
Khadgar is a level three Magi sensitive human being that is a controller of the Destruction Family of Magi. Khadgar spent his early time under the tutelage of his parents who taught him everything they knew about Magi, and it was only following their death that he came to truly understand how much Magi would define his life. Due to his relatively low level of Magi ability he has used his Numenorian immortality to spend his life training in the use of Magi of which has made him more capable then his level three would have normally given him including being the leader of the Order of the Blue Dragon.
Khadgar Morgrave was born the only child of the ancient wizard pair of Methinsio, and Heather Morgrave making him the only surviving member of the once ancient and powerful House Morgrave. Born as a pure Nemenorian he spent the earliest years of his life following his parents as they traveled Europe attempting to hunt demons, and stem the tide of Malekor as he expanded his influence. Eventually after decades of spending time together his mother and father were killed as they attempted to root out one of the daughters of Flemeth who turned out to be Morigan. As they entered her supposed location they found inside five of the daughters of Flemeth along with Flemeth herself. The two fought bravely but were no match for the power of Flemeth and thus were both killed. Following the death of his parents Khadgar would become obsessed with locating Lisiana Eisenburg but she had wiped his memory of the location of the Korcani Wilds, and cursed him to be unable to remember anything about the search, but had been unable to block out his memories of her. Attempting to regain his lost memories he would travel to the Kingdom of Lothlorian and the Sindari Elves there where he would work alongside Magi there attempting to lift the curse but the cure was very specific and required him to simply return to the place where he was cursed, and thus finding failures after years of trying in Lothlorian he would delve into darker paths attempting to find a cure. Khadgar is a former member of the Circle of Magi, which he joined as a young boy after James Lovie discovered his skill in Magi. Inside the Circle of Magi Khadgar would become completely lost as to the moral direction that he was being led, and he had a complete collapse in confidence when the Fall of Tree Hill was caused by the other members of the Circle of Magi that he had known for a long time. When James Lovie fled the kingdom, he decided not to follow him and instead to join William Lovie III. in attempting to fix the damage he believes he helped cause. Under the leadership of James Lovie, Khadgar was forced to do some terrible things in order to survive. He attempted to always resist these orders but he was unable to resist them for the most part. Khadgar would travel to Limca where he would end the Badger Rebellion when he would speak with Swen Haushka and convinse him that true loyalty to House Lovie meant protecting William Lovie III. and not fighting a civil war for James Lovie II. and with this it was Khadgar that brought the forces of House Haushka to the side of William Lovie III. during the Journey. Alice Lovie would become the target of assasination when it became clear that William was going to move against the Knights of Aerene and in order for this to happen she was sent to Dunten where the plan was for her to be executed by Lord Duneria who was a James loyalist but this fell apart when James Nighting II. warned Er-Khadgar Morgrave and he would move her away to Castle Vuneria where she remained until the Seven Knights rebellion was ended and Khadgar reluctantly allowed her to return to Forks. When he first approached William Lovie with the idea of creating an Order of the Blue Dragon he was at first met with sketisism but over time he built respect with William to the point that he was granted the ability to do this. He would organize and grow the order for many years until finally he was tasked with his assignment during the Invasion of Westbridge where he took a lead role in the success of that mission. Following the victory of the Kingdom of Lucerne against the Kingdom of Westbridge Khadgar would once again return to Lucerne where he would continue growing the Order of the Blue Dragon. During this time he would create the device called the Lucernian Speaking Stones, of which were small rocks which were enchanted by members of the Illusion Magi order.
Characteristics
Magi
Khadgar is a level six Magi sensitive human being that is a controller of the Destruction Family of Magi. Khadgar spent his early time under the teutalage of his parents who taught him everything they knew about Magi, and it was only following their death that he came to truly understand how much Magi would define his life. Due to his relatively low level of Magi ability he has used his Numenorian immortality to spend his life training in the use of Magi of which has made him more capable then his level three would have normally given him.
History
Early History
Khadgar Morgrave was born the only child of the ancient wizard pair of Methinsio, and Heather Morgrave making him the only surviving member of the once ancient and powerful House Morgrave. Born as a pure Nemenorian he spent the earliest years of his life following his parents as they traveled Europe attempting to hunt demons, and stem the tide of Malekor as he expanded his influence. Eventually after decades of spending time together his mother and father were killed as they attempted to root out one of the daughters of Flemeth who turned out to be Morigan. As they entered her supposed location they found inside five of the daughters of Flemeth along with Flemeth herself. The two fought bravely but were no match for the power of Flemeth and thus were both killed.
On the Hunt
Death of Heroes
You did good things in your life. Noone will ever remember what you did. Congratulations on spending your entire life fighting for gods who care so little about you that even now they wont intervene. Your lives were a complete waste.
"

I watched it all happen Morrigan, and I did nothing. You may say that we have no choice in what we do, but I say that there is always a choice. I'll find a way to avenge those two honorable people. I'll find a way to have a choice.

"

—

Lisiana
Lisiana would be only months into her new life as a "Daughter of Flemeth" when she begin to see less and less of Flemeth, as well as painfully for her less of the other "Daughters of Flemeth". As she waited the attention of the other daughters as well as Flemeth she became aware that the forces of Flemeth were required in Central Europe to combat a new threat that had arisen against them. Flemeth was at work inside the Korcani Wilds when Malekor contacted her and told her that a pair of very powerful Magi's were working there way through the secret network of spies that he had been building and that they needed to be stopped or they would eventually work their way to her and the Kocani Wilds. Malekor indicated that the two Magi had a rare ability to kill very powerful creatures using a long forgotten spell, and Flemeth was made painfully aware that this could very possibly include herself. The truth to this was that Methinsio Morgrave, and Inrillia Morgrave had been contacted by Odin of whom wanted to make a move against Flemeth and was prepared to use these two famous Numenorian Magi killers to get to her, and in order to assist them he had told the two of her location as well as teaching them a spell which he had crafted and would allow them to kill Flemeth. Also unknown to everyone outside of Methinsio, Inrillia, and Odin was the fact that the two had taught there young Magi son Khadgar Morgrave this spell and thus there would be three people who knew the spell which would allow the killing of a god of sorts. Flemeth immediately summoned all of her daughters including the newest in the form of Lisiana, and set hundred of her Korcani Visigoth forces under the command of the Dark Men to flow through the forest until they discovered the pair.  It was several months of work but eventually they were shocked to find the pair had already moved into the Great Croatian Forest and were clearly making their way towards the Korcani Wilds. Now knowing where they were she would send all of her Daughters to track the two Magi of whom were hunting down a spy in the large city of Galtrev, and while they all did this she ordered that Lisiana, and Ar-Erella Elessar go to the Magi's home and look for any traps.
"

I don't know why I watched him for as long as I did. I don't know why I fell in love with him in as short amount of time as I did. I don't understand any of it anymore then he probably does.

"

—

Lisiana
Arriving at the home she and Erella found several traps of which she watched Erella deactivate, but it was while Erella was at a distance from the cabin that she discovered a young man of whom was the spitting image of the two Magi of whom she had seen through Flemeth. Lisiana would trick Ar-Erella into returning to Flemeth, and at this point she felt an extremely strong pull towards the young man and reactivated several of the traps as well as placing wards around the cabin which would blind Erella to the location of the traps and the wards leaving Erella blind to the existence of the young man when she did discover the manipulation of Lisiana and returned to the cabin. Lisiana, and Erella would remain at the cabin awaiting further orders and during this time while Erella was unable to see anything she would watch the young man for weeks, and it was only when she felt the pull of Flemeth that she and Erella left the home and found Flemeth and the others. Erella would reveal that there were traps but as Flemeth had not asked Lisiana she would not reveal that she had re-activated them, and also because she wasn't asked about a son she didn't say anything about the boy, and thus she joined the Korcani forces as they surrounded the home of the family.
Following this Erella would comment to Flemeth that Lisiana was not loyal and had been basically useless during their time watching the house, but to the shock of Lisiana Flemeth ignored this instead in-sighting a fight between Lisiana and Erella in order to decide which of the two was right. Lisiana would fight Erella and despite the extremely long experiance of Erella it would be Lisiana that defeated her and thus Flemeth sent Erella back to the Korcani Wilds. The Korcani forces waited until the two had left for a brief walk in the forest, and when they did she entered before everyone else and found the young boy sleeping in the bed and knocked him unconscious before stuffing him in a crate. Despite her inner termoil she was unable to resist and was still in the cabin as the two Magi entered. As they entered their home laughing they found inside five of the daughters of Flemeth along with Flemeth herself. The two fought bravely for several minutes but Korcani Men crashed into the house as well and the two were completely overwhelmed and were both killed. Flemeth ordered Lisiana to remain behind while the rest returned home, and she was to make sure that the local villagers found their bodies and thus spread the news of their demise.
Saying Goodbye
"

I need you to remain calm. I know that you want to know where your parents are but we need to speak first. Calm down and I'll tell you everything you want to know.

"

—

Lisiana
Khadgar awoke in the crate hours after and when he did Lisiana was waiting at his bed and when he saw her he threatened her and demanded to know where his parents were but when she wouldn't tell him he forced her to flee. Khadgar waited inside the house torn with fear about what had happened to his parents, but when he saw the blood he forced himself up and outside where he was met by the sight of his fallen parents. When he first discovered their bodies nailed to posts outside the cabin with horrible cuts and torture showing all over their bodies he nearly broke, but managed to pull them down from the posts and cover their bodies with a bed sheet. As he laid by their bodies crying he was approached from behind by Lisiana who put her hand on his shoulder. She attempted to calm him down but he believed her responsible and they engaged in a fight. After exhausting all the knowledge he had trying to kill her she finally stunned him, and as he lay stunned and prepared to die, she approached him and simply laid beside him. She lay hugging Khadgar for hours until finally getting up and saying the following.
"

I'm sorry this happened to you. In a perfect word Flemeth would be dead, and your honorable parents would have come back to you, but trust me when I say that this world is not a kind or gentle world. Remember your parents well but do not spend your life wasting away trying to avenge them. She's too strong yet. If you wish to defeat her become the Magi that your parents believed you could be, and when that day comes search your heart for my location, and together you and I will avenge every life she's stolen from the world....I love you and I'm sorry.

"

—

Lisiana
When she was done talking she kissed him on the lips with everything she felt for him, and then disappeared into dust. She left behind nothing but a small pendent of which Khadgar threw into the forest, but after hours of just wandering around the destroyed ruins of his old life for reasons he didn't understand yet he went searching for the pendent and when he finally found it he put it into his pocket. Khadgar spent the next day still stunned, and as he did he thought of only what he had been told by Lisiana but on top of that he thought of the feel of her lips, and the touch of her skin.
Searching for a Cure
Following the death of his parents Khadgar would become obsessed with locating Lisiana Eisenburg but she had wiped his memory of the location of the Korcani Wilds, and cursed him to be unable to remember anything about the search, but had been unable to block out his memories of her. Attempting to regain his lost memories he would travel to the Kingdom of Lothlorian and the Sindari Elves there where he would work alongside Magi there attempting to lift the curse but the cure was very specific and required him to simply return to the place where he was cursed, and thus finding failures after years of trying in Lothlorian he would delve into darker paths attempting to find a cure.
The Fall of James Lovie II.
Your father was a good man. This thing. This creature in front of you now. This is not your father.
The Fall of James Lovie II.
Main Article : Lucernian Retreat from Lyons
"

I didn't know Magi before that day. It was as if the power just flowed into me as I read the book. What manner of power flowed into that book to make it possible I'll never know.

"

—

James Lovie
Having made the decision to rest at Berne before traveling back into the Valley it was James that felt content for a time in the city and while the plan was never to stay for longer then a few days he felt at ease during his time there. Tobin remained behind in Berne holding control of the town for James who moved the rest of their forces back to Lucerne, and while in command of Berne it was Tobin who begin to recover emotionally but also took the girl he had raped as his wife forcing her into marriage.
Return to Family
Arriving back at the Lucernian capital, there was sadness, but also happiness that at least some had survived. James went to his family, and attempted to find peace again, but he was quite dramatically changed by the things he'd seen as well as the words spoken by Pablius. James would at first be kept busy when he was told by leadership in the capital that members of the Arch Lords had attempted to push out William Lovie III. and place one of their own as the new monarch, and that the only reason this had failed was due to Hayden Percy arriving at the capital with a force from House Percy and defending the capital. Without Lisa to talk to it was James that fell into the depression of what had happened to him alongside the paranoia that he felt following the news that while he was gone members of the Arch Lords had attempted to place someone outside of House Lovie as a new monarch over his son William. These fears led to him distancing himself from almost everyone outside of his closest friends, and led him down a path of trying desperately to fix Lisa. Each night as Lisa fell deeper into the Fade as a result of her work with Lornax, James would sneak to the Lovie family library and searched their books for some sort of answer to how to save his wife from what was happening to her.
"

There was nothing good in that book from a morality sense of the word. But in that book I found the answers to every question I'd ever asked. As I read more and more I came to understand the world in a way that both shocked, and amazed me.

"

—

James Lovie II.
It was during one of these searches of the House Lovie library that he found a book that would change his mind for good, and set the Kingdom of Lucerne in a tailspin. He would begin searching in the locked section of the House Lovie library, and discovered Mysticism which was a book hidden by William Lovie due to its historical connection with darkness and evil. Not knowing the true depths of the book's evil James Lovie became obsessed with the book and for months he would spend every night reading the book over and over again. Each time he read the book his mind became more wrapped up in the things he learned about Magi, but also each time he read the book he begin hearing voices in his head which taught him things.
"

I didn't know Magi before that day. It was as if the power just flowed into me as I read the book. What manner of power flowed into that book to make it possible I'll never know.

"

—

James Lovie
While before reading the book he had did not have any active connection to the Fade and was of level 0 in terms of Magi, it was James that was actually a Dragonborn due to his blood and thus was sensitive in magi just not in a way that he would have ever discovered without assistance. While the Dragonborn were envisioned to be guided by a Dovah, it was the actions of John Lovie that had left the Dovah removed from the Kingdom of Lucerne and thus the Dragonborn of the Valley were born and died without ever understanding their underlying abilities. This underlying Dragonborn abilities led to the Fallen Titan Vhloraz having a lot of difficulty in gaining control of James and thus he played the long game giving James more power in return for James doing things for him. The things that James was asked to do seemed trivial but were in fact allowing Vhloraz to weaken the protective Magi shield that all Dragonborn have over them, and as this continued Vhloraz was able to move himself out of Mysticism and into James thus beginning the parasitic relationship between the two.
Returning Friends
"

You have to understand William. When you father left Lucerne he had everything. He had a wife he loved. Friends who loved him. Family. When he returned he got the feeling he had lost it all. He pushed away his friends until they begin to scatter. His family didn't recognize him, and he knew that. Hes a broken man.

"

—

Einhard Rosler
Following the return of James Lovie from the War in France it was Esme Portmane that returned to Lucerne deciding she needed to see him and the two would spend time together before his growing emotional erraticness would lead to Esme leaving but she did leave pregnant with their third child together. Also returning to his side was his former best friends in the form of Einhard Rosler, Charles Swan, and Eddard Starke all of whom were very excited to have their friend back, but would quickly realize he was a changed man. Einhard had become a parental figure to Williams children as by this point Lisa was all but a ghost of herself barely capable of stringing words together, and for this James held him in very high esteem not showing any signs of jealousy. Charles for his part attempted to go back to things as normal but James blamed himself for the death of Charles father during the Battle of Lyons and felt shame around Charles causing their relationship strain. Eventually this strain would lead to Charles leaving Lucerne to return to Forks, and this departure left him the open target for many of the new people entering James life.
The Circle of Magi
"

I need you both to do something for me. Bring minds capable of helping us. Bring them together so that we can fix what has been broken.

"

—

James Lovie II.
During this period where James fell into addiction, and depression over the rising control of Vhloraz he would also command the founding of a long time dream of his in the form of the Circle of Magi. In this founding he gave the organization of this to his two close friends Kieth Schwartz, and Er-Khadgar Morgrave of whom went about doing what James had always dreamed of when they formed the early foundation of the Circle. Putting out public notices throughout the Grand State of the Crownlands for all Magi sensitive to come to a camp they constructed outside of Nortburg they received hundreds of recruits of whom having been forced to hide before this found great hope in this new direction. One of these new recruits was Wuldrik Toyne of whom would travel from the Grand Temple of Lucerne to Nortburg where he met with one of the earliest recruits to the Circle of Magi in the form of Lothar Guntbold and the more advanced Magi Lothar took him under his wing during this early time.
First Crisis of Turnendorf
Main Article : First Crisis of Turnendorf
The First Crisis of Turnendorf
You have stopped us for now Lady Anshutz. Trust me when I tell you this is not over. We shall see each other again.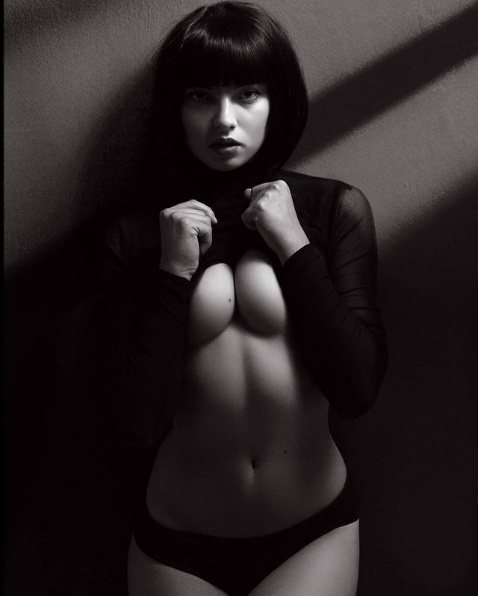 "

I need you to listen to me now Aelfwynn. Its time to open your eyes. Time to see the truth.

"

—

Sogronul
Battle of Murstendorf
Main Article : Battle of Murstendorf
"

The Sogronul that once led us would have never done what she did at Murstendorf.

"

—

Sogronul
As the smoke cleared and it was clear the extent of the violence that the forces of the Voiceless had done to the city it was Aelfwynn that would turn against Sogronul realizing that there was no redemption to be found for her adoptive mother and fled to Turnendorf.
Siege of Turnendorf
Aelfwynn would arrive at Turnendorf ahead of the main Voiceless army and warning her father of the coming attack they were able to deploy defenses and call up hundreds of men from the country side.
Arrival of James Lovie II.
The siege of Turnendorf was ended with the arrival of James Lovie II. and the relief army from Lucerne of whom with their superior numbers forced the order to retreat back to Rissingshire Castle.
Siege of Thaig Roelet
Last Stand
As the forces of Lucerne broke the defenses of Thaig Roelet it was Aethelhilda that would make the decision to sacrifice herself so that the Order of the Voiceless Angel could survive and in a massive spell she blew herself up creating a giant fissure in the ground that seemed to destroy the Thaig but had actually only broken the entrance.
James Lovie's Suicide Attempt
I can't live like this anymore Esme. I need you to end this.
James Lovie's Suicide Attempt
Main Article : James Lovie's Suicide Attempt
"

I'm sorry James. There can be no doubting this. I watched you kill her with my own eyes.

"

—

Kieth Schwartz
Maergary would become a source of increased resistance to the corruption being suffered by her son James and in this resistance begin recalling people to the capital that had been friends of James during his better times. First bringing to the capital Charles Swan, and Eddard Starke the two former best friends of James found themselves shocked at what had happened to James. Both had seen the changes when he had returned from France, but the changes since they had left were beyond dramatic, and led both to vow to try and help there former best friend. As the attempts continued it was James that was after several months unable to stop Vhloraz from taking complete control for several minutes and during this time Vhloraz would murder Maergary in front of many onlookers before James was able to regain control. Following the realization that he had killed his mother in a blind rage he would come to the conclusion that he could no longer control whatever was happening within him, and with Lisa now nearly comatose he commanded that word be sent for Esme to be brought back to Lucerne. Esme responded almost immediatly to the call to the return, and begin heading to Lucerne from Lorderon traveling with her daughter Diane but leaving behind Natalie, and Jamie with her family. As they waited for Esme to come to Lucerne the group was forced to put James into an almost constant state of use of opioids which kept Vhloraz at bay. When Esme arrived she was shocked to see the state of addiction he was in, but doing his best James asked them to listen as he told them the truth for the first time about what was happening to him.
The First Attempt
"

Witold was a brave young man back then. He's been dead for years though. The thing that walks around now is not Witold.

"

—

Kieth Schwartz
With James still able to control himself during this time to a much larger degree then would eventually become the case he revealed to those near him that he felt a voice within him who called himself Vhloraz. He revealed this information to Kieth Schwartz, Khadgar, Esme Portmane, Charles Swan, Eddard Starke, and Witold Jestife and learning this they would in their first attempt to save James attempt to discover the purpose of Vhloraz. Kieth, Khadgar, and Witold would both enter the Fade attempting to discover who this creature was but as they did this it was Vhloraz that was prepared for this attempt and as they got close to him he unleashed dozens of Titans aligned to him and while Kieth, and Khadgar were able to escape back to reality it was Witold that found himself stuck within the Fade. Captured by the Titans it was Witold that was subjected to possession by the Titan Gernimach who tortured him within the Fade while back in reality it was Kieth, and others that worked feverishly to attempt to get Witold back. After several days they were able to return Witold to reality but by this point it was Gernimach that came alongside him, and realizing what had happened it was the group that attempted to kill him but found themselves stopped by the arrival of Vhloraz. Vhloraz had taken complete control for a moment and fought alongside Gernimach killing several guards before forcing the rest to retreat leaving Vhloraz and Gernimach victorious in the moment.
"

It started off with good intentions.

"

—

Aelfwynn Turnidlon
Following this event it was Kieth that decided to begin shielding James from events like this through the assistence of both Lothar Guntbold, and the increasingly prominent Aelfwynn Turnidlon. Aelfwynn was commanded to create illusions for James which made him believe that those who were being killed, or the bad decisions being made were either deserved or out of his control. Lothar would assign his enchanter Wuldrik Toyne to assist Aelfwynn in this goal by creating memory loss spells that assisted in the stories and menipulations being done by Aelfwynn.
Vhloraz Betrayed
Gernimach and Vhloraz would at first work together but as Vhloraz gained more influence over James it was Gernimach that betrayed Vhloraz and worked with Kieth Schwartz to form a pact for James to make with Vhloraz which would give James safeguards to stop Vhloraz from ever taking full control. After betraying Vhloraz and leaving him unable to fully gain control of James it was Gernimach that feigned continued loyalty to Vhloraz who was far more powerful then he was but in actuality he begin forming the Order of the Cerulean Eye in order to eventually take control of the Valley of Lucerne and kill his now rival Vhloraz.
The Failure of the Pendant of Cleansing
Together we can save your friend. The Dragon is back Kieth.
Failure of the Pendant of Cleansing
Main Article : Failure of the Pendant of Cleansing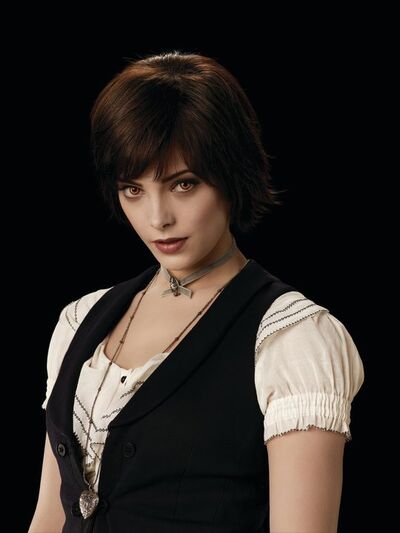 "

I want you to know that being around you. Spending time with you. It was my honor. I know I'm not your father, and I wouldn't ever pretend to be. Just know thats how I look at you. I love you Alice.

"

—

Einhard Rosler
Its Alice Lovie that returns to Lucerne with William and the rest of the Lucernian party that had traveled to Gulltown for the wedding and tournament. Arriving back home she and William spend the day together at Lake of Aerene's Breath swimming and having fun together. There fun ends with the arrival of Einhard Rosler who is joined by Aria Arryn, Dylan Steinmare, and Faye Skane three friends of William's who take him away while Einhard stays with Alice who is sad that William has left her but spends time talking with Einhard. Einhard appears nervous, and having known him for years she is surprised to see him like this but doesn't mention anything about it to him. The arrival of Draco Highmore leaves Einhard to return to the Sky Tower where he tells her he is going to speak to her mother, and before Alice can say anything about this its Draco that begins telling her about the fact that he has overheard that she will be betrothed at the upcoming Nortberg Tournament.
Planning for Cleansing
"

I'm sorry James. There can be no doubting this. I watched you kill Einhard with my own eyes.

"

—

Kieth Schwartz
After James had killed Einhard it was Kieth that attempted to hide the murder from James the same way he had hidden the events of the Purge, but this time he found his attempts thwarted by the counter work of the Dovah Flarnax. Flarnax had become friends of sorts with Einhard during the Goblin Invasion of Telstendil and had stayed in contact with Einhard and was thus deeply hurt when Einhard was killed, and watching as the Circle attempted to hide the murder from James she would make that an impossibility. As Aelflynn, and Wudrik made their final preparations to remove this memory from James it was Flarnax assisted by Lornax that would reveal the truth of what happened with Einhard to William who then confronted his father. The involvement of William changed everything as Aelfwynn and Wudrik were unwilling to involved the prince in their work and thus they were forced to deal with the fact that James now knew the truth. Following the realization that he had killed his friend Einhard Rosler in a blind rage he would come to the conclusion that he could no longer control whatever was happening within him, and sent word for Esme to be brought back to Lucerne. James in this way did not remember due to the manipulations of both Aelfwynn Turnidlon, and Vhloraz that he had already once before brought Esme to the capital attempting this same thing, and thus made the command again. Despite his attempt to get Esme to come back it was Kieth that realized the cost of bringing her back was most likely her life and did not send the letter to her leaving it up to just him and Carlisle to try and fix this once and for all.
The Ritual
Failure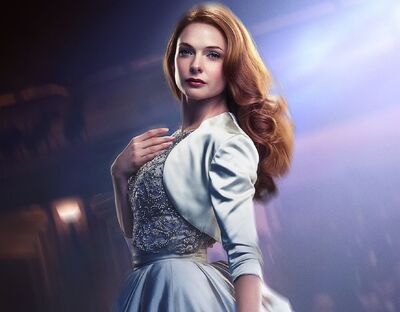 "

I need you to stay here. Promise me that you won't leave this room. Promise me Edward. Swear to me that you will not leave this room.

"

—

Carlisle Cullen
Carlisle in his attempt to keep Edward safe brings a Magi trainer to the city in order to train his son without alerting anyone of what power Edward actually has. Upon the arrival of Moritz its Carlisle that takes him to meet with a man he has brought to Lucerne in order to help him learn of his power. Meeting with the man he learns about his new trainer in the form of Moritz Krenkel of whom is from northern Lucerne and has kept his Magi secret for his whole life through mastery of control. Moritz and Edward leave Lucerne and travel to a small farm southwest of the city where the two practice Magi for several days. Edward during this time listens to the words of Moritz in a way but also misses his friends and Tanya and thus goes against Moritz wishes when he uses Magi to speak to William, and Tanya through his dreams. Their training stops when William, Leven, Byron, Jasper, and Tanya arrive at the farm after following the clues left by Edward in the Magi dreams and as Edward prepares to leave its Moritz that warns him about his use of Magi, but Edward wants to spend time with his friends more then he wants to learn and so rejects Moritz advise and leaves with the group back to Lucerne. Returning to Lucerne they find the gateway out of Lucerne is heavily fortified, and a large caravan is moving out of the city. William learns from the caravan that all of the families leaving the city have been paid to leave the city and Edward senses all of the families have a member that is Magi sensitive, and at this feeling he clenches his ring tightly.
"

How long do I have to be hidden away Will. I tire of being constantly hidden away by my father. I just want to be normal.

"

—

Edward Cullen
After spending the day with his friends he returns home and finds his father sitting at his table reading and at the sight of Edward his father storms towards him grabbing him in anger, and Edward tries to use magi to push him off but his ring cancels his power and his father is able to berate him on his coming back to Lucerne. With the city on lock down Carlisle is unable to get Edward out of the city as he wants to and so he locks Edward in his room and Edward can hear through the walls his father put the guards on alert to not let Edward leave his room including placing Oskar of Cullen inside the room with Edward to make sure nothing happens. Despite his father begging him not to leave Edward ignores the warnings of his father and when Oskar is distracted momentarily by Edward tricking him its Edward that removes his ring and uses Magi to leave a bedazzling hex on his chair making Oskar see the chair as Edward, while he then again uses Magi to walk through the wall and out of his room. With Oskar still believing he was in the room its Edward that sneaks out of his home and after getting out without anyone seeing him he makes his way to Tanya's home. Arriving at her house Edward talks with both her parents in the form of Emerich and Carmen Denali of whom he discusses with them Emerich's desire to push the betrothal of Edward and Tanya forward, and Edward quickly agrees telling him he will talk with his father. When Tanya comes down Emerich doesn't know Edward is restricted and thus lets Tanya leave with him for the Eye of Lucerne where all the friends were supposed to meet. Edward and Tanya walk together and its clear that the two are in love, and trying to impress Tanya he takes his ring off several times doing little Magi tricks which make her smile. Arriving at the fortress of Reintrel he is let through the gates by Arnulf Reintrel of whom knows him and so lets him and Tanya inside letting them know that William and the others arrived about an hour ago and were already on the lift going up. Going to the lift they wait in the garden surrounding it and sit with a family that is also taking the lift up in the form of Meinhard Bethmann, and his wife Irmlinde, and their two children Charlotte, and Markolf and talking with them they all have a nice conversation while they wait for the lift to come back.
Possession on the Mountain
"

You killed me way back on that mountaintop Ed. I've been a walking corpse ever since. Fitting your the one that final puts me down.

"

—

Byron Arryn II.
Edward, and Tanya are laying together on a blanket just talking, but when Tanya gets cold its Edward who once more takes his ring off and uses Magi to start a small fire keeping them warm, but when he does this he feels the air change and looking into the sky he sees a crack in the sky itself. While Tanya cannot see this change its Edward who becomes panicked watching as figures begin appearing through the crack in the sky coming towards him, and as he attempts to put his ring back on he drops it and while trying to get it back the figures reach them and crash into both Byron Arryn II. and Meinhard Bethmann, but after hitting Meinhard he is able to get his ring back on and the figures disappear. Going to the side of Byron he checks on his friend and sees blood coming from his ears, and eyes and fears Byron is dead until he sits up suddenly alongside Meinhard whose family was crying over him. Unable to stop Byron, and Meinhard who are responding but in unusual ways they watch as the two make there way back to the barracks overhang and despite attempts to stop them they grab two gliders and jump off the side of the overhang down towards Lucerne to the horror of everyone there.
Aftermath
Discovery of Eleonore
"

What have you kept hidden from us Flarnax. Is this one of the blood of William? The things she could do for the valley. Don't listen to Flarnax little one. Listen to me. I'll give the whole world. I'll give you the prince.

"

—

Vlarenix
As Kieth leaves the Cloud Towers in order to meet with the White Dovah following the failure of the Pendant to get rid of Vhloraz its Wuldrik that follows the command of Khadgar and follows Kieth. Following him and his several guards through the streets they arrive at the Great Temple of Glaurung where he watches as Kieth dismisses his guards and begins speaking with the two White Dovah from the spell room. Its Eleonore Scarlet that is sitting at prayer within the Great Temple of Glaurung when she is shaken by the door into the Temple smashing open revealing two women, and a man who smash the door closed behind them. The three do not notice her and she is able to hide herself behind a pillar as they start yelling at each other, and listening for a moment she is startled from behind as Gerwine Holderlin a prominent priestess covers her mouth from screaming before motioning for her to be silent. Gerwine steps out into the argument revealing herself but they three indicate they felt her before she had entered the room, and Eleonore questions why they didn't sense her then. Gerwine names the three as Kieth Schwartz (who Eleonore knows as he is quite prominent in the government), Vlarenix, and (both of whom Eleonore does not recognize) and then is referred to by Kieth as Flarnax. During this arguement its Vlarenix that admits that the plan from her side all along was to kill Vhloraz but she knew that would also basically kill James by cutting him off from his duality spirit, but argues that this is the only way forward as there is no way to remove the possession otherwise. Kieht is unable to accept turning James into what has become of Byron Arryn and thus rejects attempting to do the spell again with more defenses this time. The arguing eventually ends with Kieth telling them that he will no longer help them or hide them, and that from this moment forward his only goal is protecting James to whatever end that leads him. As Kieth leaves the remaining three keep talking for a time but this two is interrupted by Eleonore accidentally dropping her copy of The Testament of Ysgramor and this leads to her being forced to reveal herself. The moment they see her she watches as Gerwine gives her a depressed look before standing between her and the two women, but despite attempting to block them its the one called Vlarenix that moves past Flarnax and begins inspecting Eleonore.
Investigating Failure
Main Article : Investigation into the Failure of the Pendant
Following this conversation its Kieth that leaves the Great Temple of Glaurung where he continues to follow Kieth, but as they continue down the road Kieth stops and lets Wuldrik realize that Kieth knew he was there the whole time. The two have a conversation and when Kieth reveals he knows that Wuldrik is the father to Leven Martell he threatens Leven if Wuldrik doesn't work for him, and fearful of Leven being hurt he agrees to this. Kieth tasks him with joining Baldwin Haufet who is travelling to Eye Lucerne to investigate a Magi event that occurred while the spell was working. Arriving at the fortress of Reintrel he is stopped by Carlisle Cullen who takes him aside and reveals that it was his son that caused the spike of Magi. Carlisle begs him to hide Edward's involvement and in return he will arrange for Wuldrik and Leven to spend time together.
Marerette Baker
Margerette Baker at the age of twelve would join her mother at the Tower of Magi and swore in as a member of the Circle of Magi and she remained at the Tower of Magi training under Khadgar of whom taught her a moralistic way of Magi during her time there.
The End of Alice Lovie
The End of Alice Lovie
There is an ache in my heart father, and I don't know how to fix this pain. Tell me what is wrong. Tell me why I feel like I've lost everything. Tell me what is wrong with me. Tell me the truth.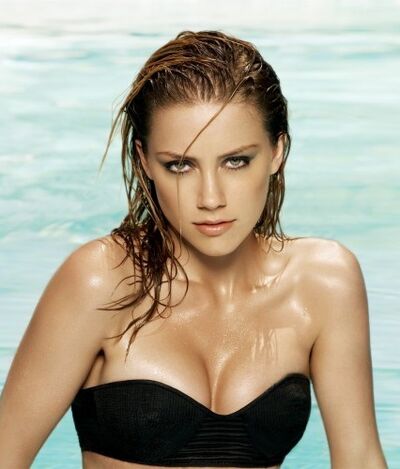 "

From the moment I had met him, despite his constant socially proper behaviors. Despite the fact that he had done nothing that might have aroused any kind of suspicion, I felt uneasy around him. The way anyone feels I suppose when surrounded by a predator. The way anyone feels around the man responsible for so much evil.

"

—

Amber Heard II.
The beginning of the end of Alice came in the aftermath of the Duel on the Steps, and with this confrontation it was James that had made the decision to rid himself of Alice Lovie. Initially the thought was to simply kill her but as this planning begin it was the Dovah Lornax, and Vlarenix that learned of this plan through their agent Anna Kendrick and knowing the importance of her to William they would intervene. Lornax would appear to James in the appearance of Lisa Tyrell and the struggling James would be convinced by Lornax to not kill Alice but instead simply remove her from the memory of people. Despite Vhloraz attempting to push James to kill Alice he would use what power he had left to resist this and with Vhloraz still in a somewhat weakened position he allowed James this slight victory and did not push back. It became the idea of Kieth Schwartz to create a spell that would manipulate the Fade to create a variable reality where in people would not remember Alice, and with this plan in mind they would need an anchor for this in the form of someone with a strong relationship with Alice. Going through the list of people with this relationship they were unable to find anyone that wouldn't create suspicion if they were missing or killed and thus they went to Ellia Targaryan who was friends with Alice but was also a member of the Circle of Magi.
"

I didn't want to believe that everyone in my life was lying to me. I just wanted to believe them. I'm sorry that I failed you Alice.

"

—

Ellia Targaryan
Ellia was tricked into believing that the spell was an attempt to turn Alice into a Magi user, and that they needed her as she was the only one in the Circle who was close with Alice, and although Alice was warned that this was a lie by Er-Khadgar Morgrave she decided to listen to her uncle and take part. In the days preceding the casting of the spell, and during this time the Circle of Magi would travel across Lucerne placing wards that would limit the scope of the spell, and the people affected by its actions. Knowing that the Magi users of Lucerne were divided and he controlled the only organized Magi users he knew he could escape notice, and thus moved to set the first of the runes in place in William's room. As James was going to do this it was Amber Heard that was  waiting in his room for him to return when she had a truly horrifying encounter with James Lovie of whom came into William's room and at first he didn't see her in the room so he had a perfect almost molded smile on his face. He walked around William's room for many minutes simply speaking out loud in some sort of chant like speech that she couldn't understand but for some reason the tone in his words scared her directly to her core. He continued to chant and then abruptly stopped before sitting on his bed for a second before he chanted again and then laid down on the bed. She watched from the corner as the King of Lucerne appeared to be in some sort of stupor, and something about the change in him as time went on told her that for her sake he had best not see her, so while he laid there she moved the blanket she was under farther up her body so that it completely covered her.
"

I watched this man I had known for so long speaking in tongues that I didn't understand and I felt fear. Fear for what the purpose of his actions were, and most of all fear for the future.

"

—

Amber Heard II.
He would continue to chant, and then as this continued a cloaked man (Khadgar) walked in carrying a stone and she looked him dead in the eyes and he saw her, but he didn't say anything and just passed the stone to Bill before giving her one last look before leaving the room. Bill would go to his knees and begin praying before the stone, and as this went on it begin to glow blue, and then disappeared into nothing, and despite this James continued to kneel down praying. He eventually got up when Carlisle Cullen walked into the room and told him that William was returning, and in that moment he simply got up without a word and left the room. She sat motionless in the corner still covered by the blanket as William walked into the room, and unlike his father William immediately saw her in the corner, and went to her and embraced her in a tight hug. He held her close as if he somehow understood what had happened to her, and as she cried into his shoulder she fell so deeply in love with the boy holding her that she simply held him close for what might have been hours. William would leave the room to say goodnight to Alice, and Amber was hell bent on telling him what had happened the moment he returned, but a moment after he left the door to his room reopened and Carlisle came inside. Carlisle would confront her on telling William as he lied to her that in truth Carlisle was leading a rebellious movement in the land, and was just waiting for this moment to strike. Amber would tell Carlisle that he had a day to get his affairs in order before she would tell William, and Carlisle knowing the spell was being cast the next day would agree to the offer, and when William returned Amber didn't tell him.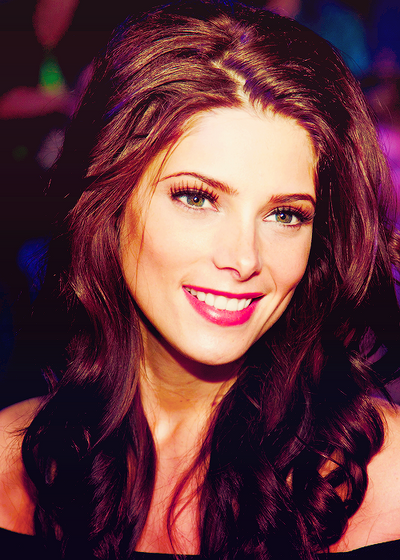 "

There were so many things I wanted to say to him. So many things that I know if I had been able to say his heart, and mind would have coped better with my departure. He was everything to me. He was my father, my brother, and my best friend and the thought of losing him wasn't something I was ready to accept but if it meant I could have protected him I would.

"

—

Alice Lovie
With the secret kept due to the lies of Carlisle Cullen the Circle of Magi would come together in summoning the spell, while James Lovie stood at the top of the Cloud Tower and focused the spell itself. Dozens of Circle of Magi would be spread throughout the valley of Lucerne making sure that the spell spread to the distance of the wards, and that any attempt to work against the spells power were turned on. In a moment that would change the fabric of Lucerne, and most dangerously would completely shatter both Tristan, and William Lovie their father James completed his spell that would erase Alice from the world. As the spell finished, and there was nothing that could stop it from enacting itself James was overcome by his hatred of Alice, and in a fit of blind rage ran into Alice's room in the middle of the night and laughed at her because he was about to remove her from William's memory. For a moment Alice wanted to run and get William but still the fear of his death was too much for her to bear, and so she remained calm as her father verbally attacked her. After exhausting himself screaming at Alice he was interrupted by Draco Highmore of whom came at the sound of the screaming, but was sent away on the command of James. For a single moment Draco looked to Alice as he had enough of looking the other way, but she wiped the tears from her face and nodded that he shouldn't do anything. As James left Draco would return but as he attempted to comfort her she commanded him away, and ran to Williams room where she buried her head in his pillow. Alice then spent the rest of the night waiting for her beloved brother to return home but he was out with Amber Heard and he didn't return until nearly the morning and when he went into her room to check on her, he found her cradling the doll that he had given her as a child and dried tears running down her face. The sight broke his heart and he laid down beside her and held her close as he too fell asleep. James Lovie would enter her room in the morning to find his two children knocked out by the power of his spell but even in that moment his arms were wrapped protectively around her, and he had to get Carlisle to come in and assist him in releasing William's grip on her. But his grip was released and they put Alice into a sack, and put her into a wagon where she was to be brought to rest in Forks and then dumped on the side of the road.
Unforeseen Consequences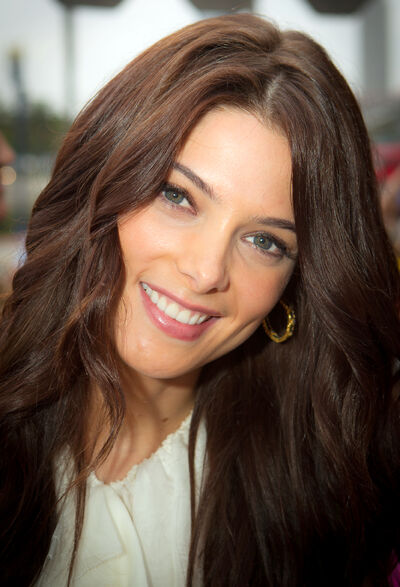 "

It was like looking at a picture you should know, but just not quite understanding why. Everything in my life was both familiar and strange. Nothing felt real.

"

—

Alice Lovie
Alice Lovie was dropped off at the outskirts of Forks by the Circle in Magi second in command Kieth Schwartz following her going into a coma following the spell. James Lovie's loyal knight Caius Elvorix III. would convinse his brother Flavius Elvorix II. of the purpose in joining the Circle of Magi and while Flavius would not officially join he would work for them when he would murder the owner of a tavern in Forks taking control of the tavern himself and there in giving there plotting the location to dump Alice while they planned on her future. Through this work James had set her up with a job in Forks, at that local tavern - he silently hoped she would be killed while working there - and on top of this he created back stories for her where in her parents were killed, and she had left Lucerne because of this. For the three children of James Lovie who were the closest people in the world to Alice the cost was quite heavy on them. For Alice she was knocked out, but due to her lack of Dragonborn Magi abilities she did not fully enter the Fade and thus was able to wake up. Tristan was also very slightly Dragonborn and thus woke up. When Alice awoke in her small room on the ground on the side of the road her head was in horrible pain, and so debilitating was the pain that she was unable to move for almost two days. She just barely managed to pull herself into the ditch at the side of the road which saved her from being run over by the constant wagons that crossed the roads. When she was finally able to move she went towards the city where she could find things in her mind that told her she worked at a local tavern. When she arrived the tavern owner who had been paid by Bill Lovie went about punishing her for her lateness, and then on Bill's orders prepared to make her life a living hell. As Alice was broken in spirit and mind by the departure from Lucerne and her beloved brother she was not alone in this feeling as back in Lucerne her brother William would suffer deeply as a result of her departure.
"

She needs to die Carlisle, surely you see that. Everything went exactly how it was meant to and the only reason he remains still asleep is because she lives. Send the entire army to Forks, and don't have them return until shes dead and the entire city burns around her.

"

—

Bill Lovie
For William though his powerful Dragonborn Magi and his near constant use of the Dream Fade with Taylor Swift had left him dangerously at risk to the consequence of the spell. While both Tristan, and Alice had woken early the same day of the spell being cast, William had not woken over the entirety of the day, and had to be watched by Carlisle and James of whom by this point were growing more worried about why he hadn't grown up. As hours passed without him waking James begin to scream that Alice needed to be killed, and that was the reason he hadn't woken but this was ignored as his more evil of lackeys were away and those near were loyalists to the Kingdom. That night Amber would arrive at the Cloud Towers to try and find William, as she had discovered she was pregnant, but when she arrived she was told that William wasn't seeing visitors, and she was forced to leave. James commanded the Cloud Tower to be locked down, and thus they continued to send Amber, and then the Shadow Council away, but on the third day Draco Highmore would secretly tell Jasper that William had slipped into a coma. While this was happening it was William that had entered the Dream Fade where like he did most nights his soul on earth remained completely unaware of what was happening as it awaited the return of his Fade soul, but as William's dreaming ended he attempted to wake up but as his Fade soul could not recognize his soul on earth due to the changes in memory done by the spell he was unable to wake.
"

William I need you to stay with me. If you give into despair. If you allow your mind to wander then you will die for real. No Sovngard. No us. Just darkness.

"

—

Taylor Swift
With unable to wake from the Dream it was Lornax, and Vlarenix that became aware and immediately entered the Fade where they discovered to their horror that he was lost within the dream Fade. Realizing that they only had a short window to work with before he would be lost to madness and despair as his attempts to wake failed they would immediately contact Taylor Swift. As a part of their plotting it was Taylor that had been engaged in an affair with William within the Dream Fade, and thus she was quickly told of what was happening to William and told to keep him from drifting within the Fade and thus dying. Taylor entered the Fade and found a panicked William who was already drifting, and only her timely arrival would keep his panic from causing him to drift completely out of the Dream Fade. Taylor warned him about what was happening and realizing that
End of Amber Heard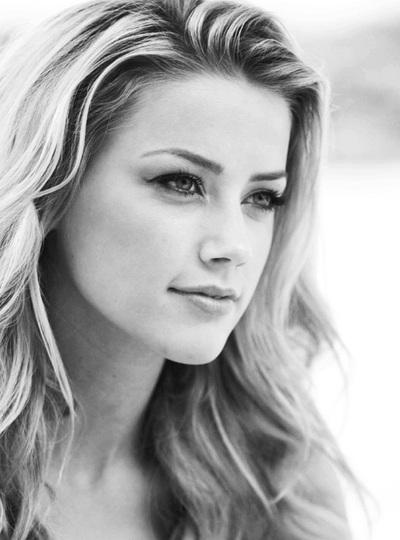 "

William you need to wake up. I know that right now is not the right time for this but...I love you...I love you more then words can say, and you need to come back. This world is scary without you. You told me once that you would always be there to protect me, and I really need you to open your eyes right now and keep that promice.

"

—

Leven Martell
The Shadow Council, and Amber Heard II. would enter the Cloud Tower using the help of Draco Highmore of whom risked his life in his desperation that perhaps the return of his friends and Amber Heard would force him awake. Leven, and Amber would collapse emotionally into his arms as he lay on the bed, as he was bedrock for the two emotionally, and both loved him, and eventually the group was discovered by James of whom summoned Draco to see him. Draco would go to the King assuming he would be killed, but instead James wanted to use this as a chance to get the information out about his son's coma, and he planned to blame the affair on some of the more rebellious elements within the Kingdom including the Swan's, and Starke's. As it was discovered that William was in a coma the entire Kingdom went into hysterics as the silent hope of the Kingdom was that when William came of age he would save them from the madness of his father, but with his demise that hope was slipping through their fingers. Thousands begin flocking to the Sky Towers to pray for his return, and all attempts to disperse the crowds ended with failure.
"

How do I leave him? How do I leave that which has my heart. My everything. The thing that keeps me tethered to a world that I increasingly believe has lost its soul. I wanted him to smile when he heard that I had given him a child. I wanted it all to mean something more then it ended up meaning. I just wanted the man I love to know that the reason I left wasn't because I didn't love him. It wasn't because I was scared of his father harming me. The reason I left the man I love was to save him the only way I knew how.

"

—

Amber Heard II.
During this coma Amber remained by his side the entire time, as she had realized only two days before his coma that she was pregnant with his child. During this time Jasper, Dylan, Leven, and Emmett attempted to stay in the room as well all camping out for several nights before James Lovie had them all sent away with his Circle of Magi guards except for Amber of whom he believed perhaps could rouse William due to his affection for her. When Amber's presence didn't wake William James came to blame her for the coma his son was in, and in this way he began threatening her on a daily basis. At first it was completely shocking and Amber didn't know what to do but eventually he started to become violent and she pleaded with him to stop. The end came when he entered the room with a knife and threatened to kill William if Amber didn't leave the city. Following this confrontation he left her to be with William knowing he had shaken her to the core, and during the night she spent one last night at his side.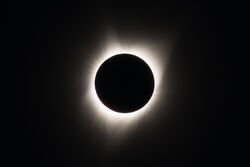 Look at the world father. You were born into this land. You grew up here. These people swore their lives to you. How could you have done all of this? Look at everything you have done. You destroyed a city. Killed hundreds of good men out of fear. Is this how you want to be remembered father. Is this the world you want to leave behind? I know you were a good person once. Don't end it all here. Don't do this. For me father. For everything I supposedly mean to you. Don't do this.

I walked up the hallway commanding Ser Narose Scorpian, and John Shephard to wait for me and not let anyone pass under my authority. Walking forward I looked through the slit in the wall and saw Amber sleeping on his sleeping form and felt a great amount of pain for what I knew I had to do to her. She loved my son of that there could be no question, but I saw his feelings for her the same way I saw his feelings for the Numenorian girl. He cared for her but...but he didn`t love her enough to marry her. My earlier threats had led to nothing as she stayed by his side night and day despite threat of death, but I knew who she was, and I knew how I could control her.
She didn`t wake up as I walked into the room, and I made my way to his side and kissed him on the forehead. When I raised my head I saw she had woken, and she looked at me with shear terror in her eyes. It was clear that when I threatened her life, and those around her she was frightened but she loved him more then herself. ``I believe the last time we spoke I told you what would happen if you remained here.`` She made an audible gulp and moved her hand towards Williams enveloping his hand in hers. I would have done anything in the world to make him wake up, even if that meant he did defend her to my punishment, but when I looked at him there was nothing. His eyes didn`t open at her touch. She was in danger, and he didn`t wake. That had to mean she was irrelevent to him. That had to mean I was right. ``So you ignore your kings commands, and now you must pay the consequences.`` She looked away from William for a moment and looked towards me.
``My king please I love your son, and I...`` I didn`t let her finish I just lashed out with my hand striking her across the face and releasing her from William`s hand. As she fell backwards she pulled William somewhat off the bed tumbling his one side nearly to the ground. I let out a scream, and as I ran around the bed to get him back to his position I felt her try and help me get him back onto the bed, but feeling her touch me made me angrier then I may have ever been. 
``Don`t touch me you stupid whore.`` I stared down at her walking towards her as she crawled backwards away from me. ``Do you know what happened to your parents Amber.`` There was nothing in her eyes but confusion so I assumed the Arryn`s had kept the Plague story going for her. ``You see there was the group of people that believed they could do whatever they wanted. Included in these things was the belief that they could kill me and take the crown from my family. Your parents were one of those people Amber.`` I grabbed her by the shoulder and pulled her up standing her infront of me. ``Your cousins as well.`` When the first tear fell down her face I continued. ``I killed them all. Your cousin Martin put up a fight but my men slit his throat. Your cousin Thomas was dragged before me and I pulled out his tongue and left him to bleed out in a cell. Your parents you see they were dragged from their beds and burned alive. You ask how you live. You wonder why I killed everyone else but you. Search your mind as to where you were when your parents died. You escaped death because you were in Hillsbrad far from my reach. Had I of known where you were in those days I would have had them smash your pretty little face in with a rock before I ever let you near my son.``
``Why do you act this way.`` I let out a laugh as she attempted to find anwsers. ``Why hurt me all it will do is drive him further away from you then he already is. Don`t you understand that all your children just want you to love them. Just be the man they want you to be and...`` I slapped her again and she started to fall down the wall before I held her back up.
``The anwsers you seek are no where to be found. Now we need to move forward. My son is gone. I feel his presence leaving this world, and I cannot bare to see him like this. I only wish to leave him in peace in this room alone.`` I thought I had seen fear in her eyes before, but now I knew what fear looked like. She knew in that moment that I was threatening William, and that was all together to much for her to handle. ``If you do not leave here. If you do not travel home to Forks then I will put a pillow over his head until he is gone away.`` I nearly cried myself speaking of his death, but I used everything I had left to speak the words I knew I had to say to make her leave.`
``You wouldn`t...You couldn`t...Why would...``She was crying but her face kept looking to William for rescue. Even in these final moments she still believed in him as strongly as I did.
``You embaress his memory by staying near him. I would put my beloved prince out of his misery if you do not leave here. Do not doubt the things I would do to protect his memory.``
The next morning before Bill had returned to send her away for good Catherine Lovie came to his room to see both William, and Amber, and during this time the two would hold each other and she begged Amber to leave as she had heard through her own spies that Bill was preparing to have her killed. When Amber told Catherine that Bill had threatened William's life she was shocked beyond anything as Catherine had believed that William was the one piece on the board that he would never risk damaging, and realizing William was threatened the two understood that Amber needed to leave, and she loved him so deeply that she couldn't bear the thought of his death and she agreed to flee the city.
William, and Alice Awaken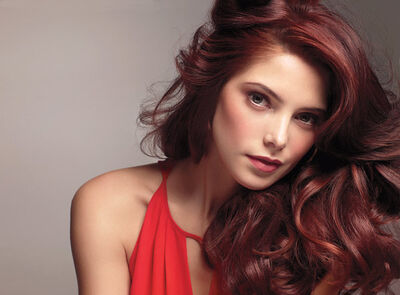 "

It was years before I finally understood why I woke up. Years before Khadgar let me know that he was the bravest man I've ever known.

"

—

Bill Lovie
It was as William continued to not wake and the departure of Amber Heard II. alongside the banishment of the Shadow Council that the only sane remaining member of the Circle of Magi in the form of Khadgar would decide to take matters into his own hands. Khadgar would sneak into the room of William and finding Bill passed out in the corner he would silently take the blue stone from Bill Lovie of which kept the world from remembering Alice Lovie, and he would damage it slightly causing the spell to weaken somewhat. The following day with the spell releasing somewhat to the point that the two siblings would begin to dream of each other it begin to spark an awakening of William, and Alice which led to the two waking up three days after Khadgar damaged the blue stone. Khadgar having made his silent choice to support William's rise would send his most trusted Magi Eberhard Schnabel to go to Forks and protect Alice from what Khadgar knew would be an eventual attempt to have her killed.
"

It wasn't so long ago that my beloved son was in a constant sleep. Never opening his eyes I remember spending nights screaming at him after I sent the bird away. I thought to myself that perhaps he would never wake. When he finally opened his eyes there was a terror there. It was hidden behind strength, and all the layers of hate, but it was there. I could see it, and it made me hate my daughter even more.

"

—

Bill Lovie
Alistair Irons
See Also : Alistair Irons
"

He was a troubled young boy that many were beginning to think would become nothing more then his father with more charisma. When I looked at him I saw something different. When I looked at the young prince I saw someone who could change everything that was wrong with this world. I saw someone that was destined to be the greatest of his line.

"

—

Alistair Irons
Following his coma he would be clearly lost without Alice though he didn't know that it was her loss that troubled him, and in this way his father would bring in Alistair Irons of his loyalist House Irons who he thought would put William back into line with what he was before. When Alistair arrived he attempted to at first get a lay of what was happening by talking to people around the young prince of which the principle person he spoke to was Draco Highmore of whom told him of how skilled in every way the young prince was but for whatever reason he couldn't put it all together. Alistair watched the young prince from afar as he spent all his time with the group he called the shadow Council, and when he wasn't with them he was constantly finding different girls to spend his nights with. When he finally approached the young prince the two would have the following exchange.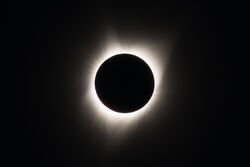 Look at the world father. You were born into this land. You grew up here. These people swore their lives to you. How could you have done all of this? Look at everything you have done. You destroyed a city. Killed hundreds of good men out of fear. Is this how you want to be remembered father. Is this the world you want to leave behind? I know you were a good person once. Don't end it all here. Don't do this. For me father. For everything I supposedly mean to you. Don't do this.
I ran away from Leven jumping over a chair laughing before I felt her leg catch me causing me to fall onto the ground causing us all to laugh. Leven let her hand out to help me up, and still laughing I let her pull me up which when I was moving upwards I saw a fully armored man walking towards us, and immediatly looked for my sword. Before I could find it he stood straight between me and Leven. When he did I saw Jasper nearly vault between me and the man followed shortly after by Dylan, and Emmett. "Is this what you plan to do for the rest of your life?" I was shocked hearing the man talk to me this way. Surely he was a noble by the armor he carried that much was clear. He must have been approved to see me or else he would be a pile of bloody armor due to Draco Highmore. "Did you hear my question son, or you too busy being a spoiled little brat to answer anymore?" That was too much for me, and without thinking I pushed the man backwards, and despite pushing him as hard as I could he barely budged.
"You had best watch your tongue old man, or I shall remove it." My friends laughed around me, and it was in that moment I started to feel more confident as I knew I had their support. So I did the only thing   I could think of at the time and I slapped him across the face. The moment I did Jasper lunged at me, and I was just able to throw him aside before I stood over the young prince who was holding his face.
"That's not pain son. Look around you and you'll see pain. You have a city filled with pain, and yet you do nothing. This isn't the prince I heard of when I was younger. The prince that tried his hardest at everything he ever did. This isn't the kind of person you want to be and I know that." In that moment while his face was hardened and he was ready to attack I saw a spark in his eye that told me he wanted a way out. He wanted to be better, and that was the only indication I needed. "Your better than this, and if you don't believe me then give me the chance to prove it to you."
Following this exchange William would have a silent respect for Alistair Irons of whom would take him south of the city to the House Lovie esate alongside his Shadow Council for an entire month. During this time he would teach the young prince about what it truly meant to be a leader. He was finally able to get through to him that he needed to step forward and start actually making things better instead of just talking about theoretical changes he might make or believed would work if he made them. Alistair would take the four of them along with Levan Martell back to Lucerne where he made them understand that they needed to stick together no matter what, and that only they could make sure that they were all the people they needed to be. So instead of turning William back into the playboy prince that his father had wanted returned Alistair was able to reinjuvinate the young prince into rebecoming the man his sister always thought he could become.
The Badger Rebellion
Main Article : The Badger Rebellion
The Badger Rebellion
You ever wonder how Tree Hill fell Franklin. You ever question how so many Orcs could just walk blindly across this kingdom and not a soul saw them. Maybe its time to start asking questions.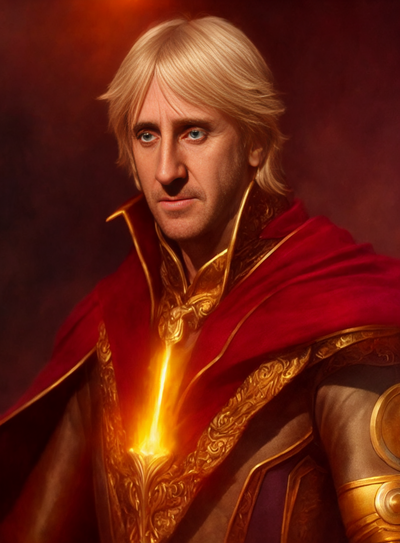 "

After Tree Hill Sophia, nothing made sence. Why had the Orcs failed to complete the task? The orcs were meant to destroy Tree Hill, and then from there ransack southern Lucerne and hopefully damaging if not destroying Forks. When that went to hell I was forced to destabilize the region in other ways.

"

—

Bill Lovie to Sophia Lovie
Following the destruction of Tree Hill, it was the continued attempt by Bill Lovie to further destabilize the region and unable to understand why the Orcs hadn't destroyed Tree Hill completely and unable to meet with them he begin going back to his old trickery of creating bandits and using them to attack his own people. The Badgers of Lucerne were one of the many banditry groups he created, and they were especially dangerous as Bill Lovie sent Kieth Schwartz specifically to lead them, and he was a truly dangerous man and this was only made more dangerous by Kieth bringing his nephew Harry Schwartz, and fellow Circle of Magi member and demented psychopath Tobin Aven to act as commanders for him. Outside of this main leadership James Lovie also sent Luthor Clune who would be commanded to move against the principality of Limca using his family connections to have them support bandit movement against House Brent at Marburg. The Badgers were able to quickly gather forces through bribery, and intimidation of the small villages south of Castle Garfield, and from there begin raiding merchants and noblemen all across the province of Northern Hillsbrad. During this initial time the Badgers were able to turn Edmund Frotenhood to their side with the promise that he would gain the lands of House Tollsen following his siding with them, and desperate to remove his hated brother he would agree to assist them placing a powerful noble on the side of the Badgers. At first it fell under the responsibility of House Garfeild to deal with this problem and they went about this by calling in nearly all of their personal forces, and vassal forces and moving into the smaller villages searching for the Badgers. This would have great effect as they were able to find their way to the Badgers main hideout in the hills where they would attack it and kill many members of the Badgers, but unknown to them was the fact that the Badgers had been tipped off about the attack and most had fled including Kieth Schwartz westward where they were finding the work of Luthor Clune was going very well with the forces of House Haushka standing behind the Badgers.
"

We all had heard how the Garfield's were dealing with a bandit problem, and we were all overjoyed that we heard they had destroyed the bandits after sieging their camp. Then to hear that Jedyon, and his mother were dead and a castle taken by the bandits led to a massive counter assault by the vengeful Hillsbrad forces.

"

—

Liam Greymane
Now realizing that House Garfield was an immediate threat to their movements the Badgers under the command of Kieth Schwartz would prepare to capture Castle Tollsen that was the seat of the small

House Tollsen

. Supported by his protection at Limca by the forces of House Haushka it was Kieth would use deception, and bribery once again to to bring about the capture of Rosomund Garfield, of whom he believed that once he captured her he could cause a chain reaction which would lead to all out war in the region. Sending a new arrival to his forces in the form of Fredrik Gurse to capture her from her home, he would march his forces to the site of Castle Tollsen where they would wait for Fredrik Gurse to capture Rosomund Garfield. Fredik Gurse was able to get within the walls of Castle Garfield and during the night kidnapped Rosomund of whom he quickly took during the night riding his horse ragged to Castle Tollsen hours away, and when he arrived he would be shocked by the reaction of the Badger leadership. With his prize in hand Kieth Schwartz would execute her without much consideration and quickly after and left her broken body at the edge of the road into Castle Tollsen where he knew the Garfield loyalists of House Tollsen would be quick to report this murder. Lord Gregor Tollsen's men would discover her body the next day and the loyal Gregor Tollsen would do what was believed he would do when he sent his eldest son Rymen Tollsen, and his wife Esla Tollsen to Castle Garfield where he would tell the Garfields about the murder of Rosomund Garfield.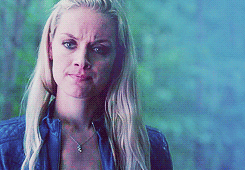 This led to Jeydon Garfield the heir to the house, and the leader of their forces to travel to Castle Tollsen with a small force of men to retrieve his mother and find out what had happened to her at the same time. On the march to Castle Tollsen Jeydon would be ambushed on the road into the castle by Tobin Aven and killed. All of the men with Jeydon were killed outside of his wife Anrea of whom had accompanied her husband but her fate was worse as she would be raped by several of the bandits following the ambush, and then in this emotionally destroyed state she was forced to watch as the bandits took on the identity of the Garfield men as their clothes were taken, and the Badgers preparaed to use them to infiltrate Castle Tollsen. The group now dressed as House Garfield would come to the front gate and using Anrea as a vocal member of the group the Tollsens would allow them inside, and once the portcullis were raised to let them in the group would kill the guards within their reach before taking control of the gatehouse, and making signals for the main force Inside the castle they allowed in the rest of the bandits and took control of the castle, with little to no resistance. Once in control of Castle Tollsen they would strap Gregor Tollsen to a pole in the center of the main courtyard and he would be forced to watch as the bandits put much of the castle to the sword including one of Lord Gregor's sons. As if this was not enough they would burn down the ancient Tollsen Tree which spread smoke high into the air, and would bring about the attention of Rymen, and Elsa Tollsen of whom had went to the estate of House Frotenhood following their telling of House Garfield of the death of Rosomund Garfield. Seeing the smoke Rymen and Elsa would lead their small detachment of Tollsen forces alongside the forces of House Frotenhood led by Galbert Frotenhood, and his two sons Edmund Frotenhood, and Franzal Frotenhood of whom as a force would move towards Castle Tollsen.
Counter Attack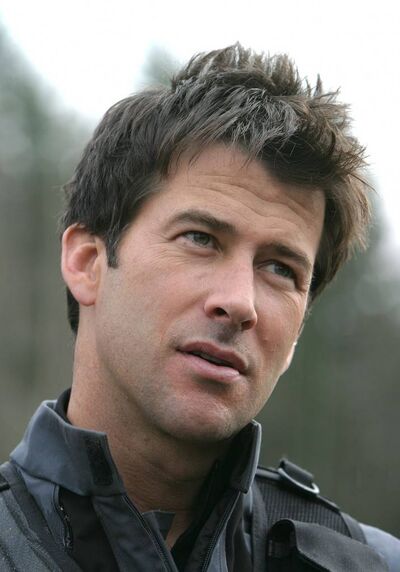 "

I'm not sure what their endgame was. Did they not know that the moment they attacked that castle the entire state would be moving against them? Did they not know that several hundred bandits was going to be no match for thousands of loyal Lucernian soldiers? I guess what do I care why they acted like idiots.

"

—

Liam Greymane
With the fall of Castle Tollsen the entire forces of House Greymane were aware of the attack, and Liam Greymane would lead the charge to eradicate the Badgers. Calling for all the vassals of which were many tens thousands of men at arms and thousands of knights was not needed so he called on House Crowley, and several other houses to travel with him and deal with the bandits. As the army was growing Frank Brent would send his son Franklin Brent to join the army as Frank was best friends with Gregor Tollsen, and Franklin Brent would immediately answer this call with his force of Unwashed of whom Frank hoped that due to his involvement in the conflict Franklin would come to better understand the rigors of combat. The army camped south of Tollsen a month after the castle had fallen, and by this time the area around it and the southern section of Northern Hillsbrad was in flames from the work of the Bandits. House Garfield had made attempts to stop them now under the command of Andrew Garfield, but the Badgers had begun force-ably recruiting men from the villages, and had armed most of Castle Tollsen into their forces, and were using hostages to maintain their loyalty if needed. Finding themselves up against a little more then a thousand troops the forces of Liam Greymane spent another two weeks waiting for reinforcements from House Lerman of whom unexpectaly were sent northward to assist with the action. Dexter Hill, and Franklin Brent led their personal forces first in the vanguard and would be used as a lure for a large group of bandits that was burning across the province. The lure worked and they were brought into battle where they were overwhelmed by the entire army of Greymane of which now moved into a siege of Castle Tollsen.
"

The Battle of Castle Tollsen was quick due to the fact that there was no actual battle. The Badgers didn't actually want to fight, they simply were cowards playing at the edges of society. There first taste of real fighting had been a bitter one.

"

—

Franklin Brent
As the Badgers were sieged in Castle Tollsen, they were damaged as a single man stood on the tallest tower and used Magi to torment the siegers with whispering in their minds causing many to be unable to sleep, and others to be forced to leave the battle completely. When this did not end the siege though Kieth Schwartz understood clearly he couldn't hold, and talks were starting amongst the forced men fighting for him that they should storm the dungeons and regain their hostages of which would allow them to turn on the Badgers. With this happening, Kieth Schartz would send some two hundred men of his forces (mainly the forced members of his forces) outside of the castle and he begin planning a full scale retreat. As this happened the two hundred men sent out of the castle would begin infighting as the Bandits were bullied by the forced members, and this led to some sixty of the two hundred (all of the true bandits) heading westward trying to retreat away from the siege. Seeing this Franklin Brent, and Dexter Hill would lead a charge of their forces into the sixty, while Liam moved the main army to attempt to stop a full retreat. Franklin Brent's Unwashed would wipe out the sixty bandits, while Dexter Hill killed many of the outriders that were retreating from the broken force. Liam reached the castle to late to stop the retreat, and Kieth Schwarts was able to pull out of Castle Tollsen with some two hundred men, while the remainder of the loyal Bandits were dead during the revolt that had taken place within the castle.
"

I told you the truth back in Hillsbrad Lord Brent. I told you the truth and it is up to you whether you choose to believe me and the facts I bring to the table. I'm not forcing anything. Believe what you will.

"

—

Dexter Hill
With the Badgers at Tollsen defeated with their number mainly dead, and a small amount retreating westward with Kieth Schwartz, the threat was seen as all but gone. Liam would send the Lerman's after the retreating forces, while he led the main army into Castle Tollsen where he planned to spend several weeks rebuilding what was lost, and adding what he could to the area. Dexter Hill, and Franklin Brent would meet on the battlefield, and Dexter learned that Kieth Schwartz was leading the Badgers, and told this information to Franklin Brent of whom didn't fully believe him yet, but begin to seriously suspect Bill Lovie of nefarious actions, and also begin to further trust Dexter Hill. Logan Lerman, his two brothers, and his father would lead the Lerman forces into a fake chase of the Badgers, and Logan and his younger brother were shocked when they stopped their forces to camp, and were met while camped by the remaining Badgers. Logan, and Krandell Lerman attempted to fight them, but they were laughed at by both their older brother Faedra Lerman, and their father and after they started the Badgers also started laughing. Seeing this turn of events the brothers came to understand that they were working together with the badgers and that all the violence that had been done they had basically supported. Several dead bodies were passed across, and a mass grave was shown to Logan of which would be identified in case they needed to as the place they buried the remaining Badgers. One of the badgers a younger looking man introduced himself to Logan as James Nighting II. and had been sent by his family and revealed to Logan that despite his families prominent position they had become dire hard supporters of the Bill Lovie led regime.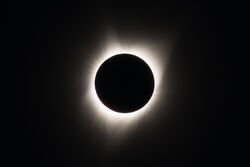 Look at the world father. You were born into this land. You grew up here. These people swore their lives to you. How could you have done all of this? Look at everything you have done. You destroyed a city. Killed hundreds of good men out of fear. Is this how you want to be remembered father. Is this the world you want to leave behind? I know you were a good person once. Don't end it all here. Don't do this. For me father. For everything I supposedly mean to you. Don't do this.

I pulled my sword out of the poor man infront of me and collected myself around the rest of my men. A quick look told me we had lost very few if anyone in the charge, but looking to Edric Maul I knew my anwser would come quicker. "Edric what were our losses?"
"Simon took an arrow to the face, and Tohmen was slashed on the neck." Only two casualties wasn't terrible considering how many of them we had just overrun, but as I looked out onto the field and saw how many were in retreat I knew this was just the beggining."Probably more injuries, but we won't know that until after the battle Milord." As he spoke I spotted the personal banner of Dexter on the hill before us, and knew I wanted to have a chat with Dexter about what was the next plan for the complete defeat of the Badgers.
"Thank you Edric."He bowed his bloodied face at me and I turned towards the rest of my men. "Follow me men." As quickly as I said it I could hear the men trotting behind me as I made my way towards Dexter Hill of whom was stopped on a hill nearbye watching the retreat of the Badgers. Nearing him several of his men rode up the hill ahead of us, and spoke to him, of which the conversation was still going as I finally reached Dexter.
"A cousin of the man identified him."
"That will make for an interesting story. Where is this cousin now?"
"He was struck down by an arrow, but with his dying words he told me Milord."
"Then I suppose this information shall remain with us."
"What information shall remain with you Dexter?" I wanted to trust Dexter. He had never given me reason to think he was a liar, but the simple fact was that everyone I met made a special point to tell me not to trust him, and that had unfortunatly seeped into my thinking.
"Look out at the retreating Badgers Frank. Do you see the man carrying the banner? " 
"Yes. I see him."
"Beside him is the man leading the Badgers."
"It seems obvious that the commander would be near the banner. What sort of..."
"Yes this would be obvious Franklin, but its the identity of the man that is interesting. I have learned from a dying man that the man leading the Badgers was none other then Kieth Schwartz."
"I do not know that name."
"Kieth Schwarts is the best friend of our glorious king my friend."
"How could that be." There had never been any real truth to Dexter's story that our King had been the cause of the destruction of Tree Hill, but if his best friend was truly here then that would be damning.
"I have a feeling that the anwser to that question is further truth to what I told you of Tree Hill."
"But it just doesn't make any sense. Why would the King of Lucerne go to such lengths to destroy his own land." I saw briefly a look of disapointment across Dexter's face as I once again resisted what he was telling me.
"I told you the truth back in Hillsbrad Lord Brent. I told you the truth and it is up to you whether you choose to believe me and the facts I bring to the table. I'm not forcing anything. Believe what you will." With that he waved at his men, and they went riding down the hill towards the main force now entering the castle. I didn't know what to think right now, but I know that my father would have a better understanding of what was going on in the world.
After speaking with Krandell for some time he believed that he had also convinsed his brother that despite it being morally wrong they had no choice due to the oaths they had sworn to always serve and honor their lord and their king. Spending weeks riding around basically pretending to fight against the badgers Logan and his brother Krendall would stay very close keeping eachother company and this continues until the end of the Badger Rebellion when his father leads the Lerman forces back to Castle Tollsen which shows major signs of improvement under Liam Greymane and it is here that the Lucernian forces meet to discuss next steps.
Siege of Limca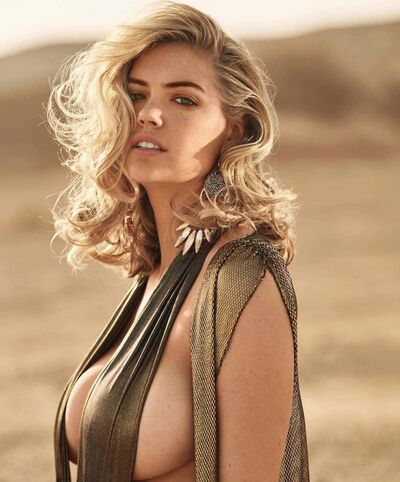 "

You think you had anything to do with the support you got here Franklin? It was all Karyl.

"

—

Coyle Ordos
Following the discoveries it was Franklin Brent IV. that travels to Marburg with Karyl Reyne where he meets with the leadership of the city in the form of his father and his fathers vassals and attempts to convince them that the bandits are funded by the king James Lovie and to give him more forces so that he might attack. Franklin stays several days in Marberg waiting for the arrival of House Ordos of whom is sending delegates there at the request of his father so that House Ordos can hear of what is happening, and while waiting he continues attempting to convinse them further about his designs. Franklin's cousin Kyle Darkwood arrives in the town by chance and Franklin attempts to convinse him to come with him to Limca but Kyle is cold to the idea telling Franklin how little there is to gain by going against the king in whatever violent attept he is making. After Kyle Darkwood leaves Franklin is disapointed in his continues failures and returns to his room where he finds Karyl waiting for him and not wanting her to see him down he barks orders at her which in his head he is disgusted at himself for the way he speaks to her but he feels a growing desire to touch her which scares him.
"

My father said I was brilliant. My father always said I could talk the most charismatic man into giving me the coat off his back. Had my father lied about who I was? Was I notas great as he had said I was?

"

—

Franklin Brent IV.
Sleeping for several hours he leaves the room to go and find his father but is stopped by lord Deitrik Greentail of whom tells him that he has had a change of heart from his earlier refusal to assist Franklin and will send his son Estmar Greentail with a force of one thousand to support Franklin's movement and at this news Franklin feels better and goes to see Kyle but before he can its his sister Fiona who tells him that House Ordos has arrived at the city. Meeting with Coyle the day after Coyle agreed to allow House Brent to intervene its Coyle that lets slip to him that Karyl Reyne has been also moving in behind him and furthering his points to those he speaks, and Kyle Darkwood insults Franklin over the fact that he hasn't actually been convinsing anyone but actually it was Karyl. Furious at Karyl he storms to find her but she remains calm and tells him that she is his wife and she will do anything to help him, and she attempts to be physically intimate with him, but we discover that he is unable to touch her due to severe distress she touches him.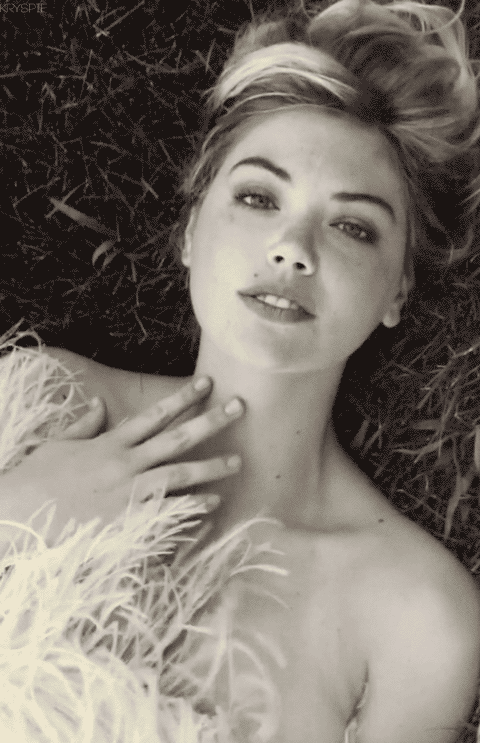 Karyl attempts to console him as he breaks down as he was shown to be so weak, but he won't let her and he leaves her alone, and gathers his men. Following this Franklin Brent marches at the head of the force from Marburg he has been able to gather northwards towards the town of Limca where Dexter Hill has told him the remaining forces of the Badgers have gathered under the command of Kieth Schwartz. Meeting with the force of Dexter Hill outside of Limca he discovers the army of Limca having gathered outside the walls and sends out a scout with a white flag which leads to a meeting between the forces of Franklin and the forces of House Haushka. Meeting with Lord Swen Haushka and his brother Ottkar Haushka he and Dexter are finally vindicated when they discover that Kieth Schwartz stands with them openly revealing his presence among the army of House Haushka. Following the discussion the forces of Franklin Brent place the town under siege while the forces of House Haushka launch attempts to break the siege but are repulsed through the work of Dexter Hill whose cavalry push back any attempt to break the siege. Karyl Reyne arrives at the siege camp several weeks into the siege and Franklin is suprised when he is quite excited to see her, and for a moment he wants to reach out and touch her but before he can he is overcome by his fears and pulls back. Karyl and Franklin spend time in his tent where they discuss what has happened during the weeks of the siege and Karyl gives him advise of what he should do advising him to turn Swen Haushka against Kieth Schwartz through trickery and trusting her advise Franklin raises a white flag bringing the two sides to discussion. Meeting with the leaders of the Limca rebels including Kieth Schwartz its Franklin who is prepared to use the advise given to him by Karyl but as they speak Franklin mentions in passing that William Lovie III. is at Forks and Kieth stops the entire debate immediately. Demanding more information on this Franklin says that once the Siege of Limca is over he has been asked to travel to Hillsbrad to join the meeting with House Greymane and the Grand State of the Westerlands where their decision on whether to support William will be made. Kieth without warning orders Lord Swent Haushka to stand down and surrender, but forces favorable terms for House Haushka and the Principality of Limca stating that in return for this favorable term then House Haushka will support the prince at Forks. As the terms are agreed over its Kieth who asks to speak to Franklin separately and unable to get Elsa Tollsen to not go with him she joins them for this final talk, and going far enough into the field that no one can hear them Kieth tells them the truth of the Badger Rebellion. Elsa is held back by Franklin as she tries to kill Kieth for clearly being responsible for the death of most of her family, and then without apology or any attempt at gaining forgiveness Kieth wishes them good luck and to tell the prince what he has told them, and then he pulls out a rock and disappears into nothing. Returning to the remaining rebels they accept the surrender of House Haushka on the terms agreed upon and following this Swen gives Franklin information on the location of a Badger hideout and then has his son Ottkar join with Franklin alongside several hundred Haushka troops.
Badger Hideout
Main Article : Assault on the Badger Hideout outside Limca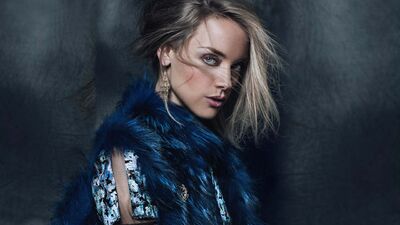 "

You are coming with me Tobin. You tell the truth and I'll let you go. I promise.

"

—

Franklin Brent IV.
Following this information the forces of Franklin Brent move towards the location given to them by Swen and traveling the road he talks things over with Ottkar who does a good job at explaining why they did what they did in supporting the King. Arriving at the hideout they would surround the entire camp with their forces while Franklin, and Ottkar moved in on the hideout with an elite force of a hundred knights. Entering the camp the Badgers led by Harry Schwartz would attempt to surrender, and a discussion opened up about accepting their surrender, but when it seemed like they were going to allow them to live it was Ser Poliver of Brent that discovered the imprisoned Edmund Frotenhood and removed the coverings from his mouth. Allowed to speak Edmund would reveal the depths of violence committed on the orders of Harry Schwartz and the other badgers in the camp and unable to talk his way out of it Franklin would execute Harry on the spot. The remainder of the badgers in the camp were also executed with only Edmund being taken prisoner back to Hillsbrad where he would be tried and decided what his fate would be. Among the rescued prisoners was Esla Tollsen of whom would be offered assistance in returning to Castle Tollsen and her family but instead rejected this and took a horse alone heading to her childhood home of Highgarden. Tobin Aven would be taken prisoner during the assault on the hideout and taken back by Franklin Brent to Hillsbrad in order to testify as to what the actions of James Lovie had been.
Final Meeting
"

My brother what our father says is wrong. We are wrong. I will let Lord Greymane the truth of this and I shall accept whatever punishment I must. I cannot. I will not accept to be on the wrong side of what is right. I cannot.

"

—

Krandell Lerman
During this meeting Logan is once again impressed by Liam Greymane and after the meeting ends he is approached in private by his brother who reveals that he will be telling Liam about what actually happened and concerned that this action will lead to the imprisonment of his entire family he goes to his father and tells him what is going to happen and at his words his father quickly has his brother imprisoned and sent back to the Lerman seat of Lehaven. The chapter ends with Logan having betrayed his brother now in an extremely emotionally devastated state but returns with his father to Lehaven where he is overjoyed to see his uncle Wren again of whom is the man that Logan sees as his true father and the man he knows will tell him the truth of everything.
The Seven Knights Rebellion of 5123
Main Article : The Seven Knights Rebellion of 5123
The Seven Knights Rebellion
It was those seven knights that showed me just how imperfect the Kingdom was. I had always understood to a certain degree that there was bad feelings among the people of our kingdom but seeing the support the seven got showed me the reality of this feeling. I had do do something. They were the final straw in showing me that.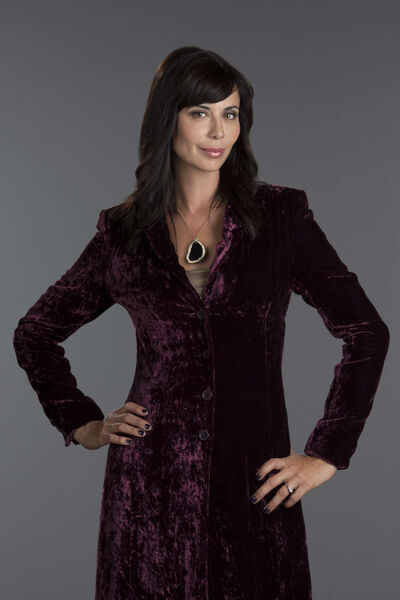 "

Things are a foot in the land. Those who moved against Tree Hill are once again stirring. It is time we struck back.

"

—

Brandon Floren
The Seven Knights of Aerene would first be formed in response to the work of James Nighting of whom as a member of the Circle of Magi wanted to assist his only family above all things and saw opportunity for his family to expand into the lands of Eastern Lucerne and specifically the lands of House Ongrill, and in this way he begin planning the idea of starting a banditry conflict in Eastern Lucerne to extend this plan. James Nighting would conspire with Circle of Magi operatives in the area to find individuals who they knew would work alongside them, and in this way they planned to have these leaders form individual knightly orders that would control swathes of land in Eastern Lucerne. While originally told that they were doing this in order to end corruption and greed in the area, but while the leadership was doing this the Circle of Magi would commit atrocities in the area sparking the coming of the Kingdom of Lucerne and through this they hoped the land would be ravaged leaving it more open for invasion. The Circle of Magi would send Kieth Schwartz of whom approached Alester Floren to become the leader of what they saw as the banditry force and Kieth would convince him that James was unable to send troops for fear of reprisals from the other nobles and thus needed Alester to save the land. As the Circle of Magi sent correspondence back to King James Lovie it would be Catherine Bell that would intercept one of these letters and discovered that the rebellion would be happening but also to her horror she discovered through reading the writing that James was not simply aware but was in fact orchestrating these movements. Realizing what she had discovered she knew that this was the moment where she could finally find out whether or not William had what it took to take control of the situation.
"

I don't care what happens to me Cuthwin. I won't be a part of this anymore.

"

—

Werner Schinkel
While Catherine busied herself with planning what would become the first part of the eventual Journey it was an exhausted James Lovie II. that would be completely possessed by Vhloraz who was able to sneak a command past Kieth and to Cuthwin Mountain. This command would order Cuthwin to have James Nighting II. send Alice to Dunten where he wrote a letter to Lord Maeger Duneria telling him to capture Alice on the road and then execute her. When Cuthwin left to deliver this message he was accompanied by Werner Schinkel his personal lower enchanter. While Cuthwin had lost himself to the darkness following their actions in the Ambush on the Eyes it was Werner that felt shame over what had happened and vowed to never allow such evil to happen again. Having remained at the tower for his time since the ambush on the eyes it was Werner who only left for the first time for this event and thus realizing that the plan Cuthwin was doing was evil it was Werner that prepared to turn on him. Traveling northward to Dunten after meeting with James Nighting II. it was Werner who's hatred of his long time best friend reached its peak but despite this he lacked the courage to act and they arrived and met with Maeger Duneria and told him of his command to capture Alice.
The Lies of Ghelen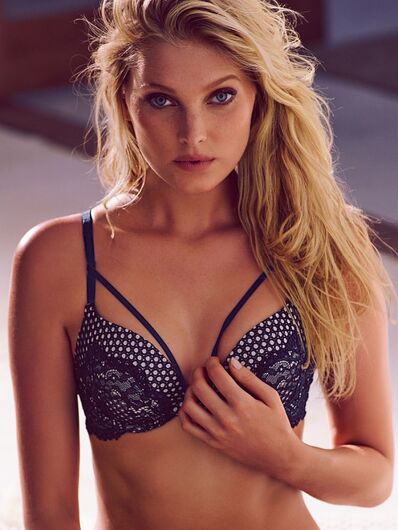 "

I was in the Temple praying my prince. I come out and my men tell me my betrothed and his family are in pieces. While I'm burying them and trying to get to the bottom of what happened Lord Ghelen is at the walls with an army accusing me of the crime. What was I to do?

"

—

Elsa Hosk
As the forces of James Nighting moved against the Province of Eastern Lucerne they would come to target Arryk Ghelen of whom was an honorable man who had fought with the Lucernian army at Lyons and lost his father there, and it was in this connection to the king that James Nighting would arrive at the town of Ghelen and would meet with Arryk. The goal in the area was to cause a conflict between House Ghelen and their vassal House Hosk and thus open up House Hosk's lands for being free to be taken over by someone loyal to the Circle of Magi. James knew that in order to move forward with that he would have to convince Arryk with more then just a letter telling him to rebel and so he would send his knight Tristin of Nighting to Castle Hosk where the brother of Arryk was staying with his family while they prepared to leave there young son there with his eventual betrothed the also young landsgrave Elsa Hosk. Tristin of Nighting would arrive at Castle Hosk and discovered that Elsa was close with her future betrothed and thus it was going to take more then he thought to turn perception towards her being the eventual killer of the Ghelen at Castle Hosk. Tristin would travel to the farming estate of House Poskentrin a vassal of House Hosk nearby and arriving there he would blackmail Conrad Pokentrin into assisting him and in this Conrad and Tristin would be joined by Conrad's baseborn son Alwin Snow of whom was also brought along but Conrad did not reveal that Alwin was his son instead convinced Tristin that Alwin was a training Maester.
"

I just need someone of nobility to give proof that I was here. Its a very simple thing your going to do here. Just tell my truth.

"

—

Tristin of Nighting
The group would arrive at Castle Hosk where Conrad and Alwin were made to believe that they were only needed to act as proof that Tristin was actually in Castle Hosk and not somewhere elce and after they did this Tristin would release there family and everything would go back to normal. While Alwin and Conrad waited in the tavern for Tristin to return it was Tristin that into the home that Ellion Ghelen II., Alice Ghelen, and Ellion Ghelen III. were staying and he would kill the one guard they had from House Ghelen and then entering the home he would brutally kill the three while they were eating lunch together. Desecrating the bodies he would leave them where they lay and then returned to the tavern where he quickly forced Conrad and Alwin into the alleyway. In the alley of the Tavern he told them the truth of what they would need to do when he revealed they needed to say that they had seen Elsa Hosk covered in blood leaving the house of Ellion and his family. Horrified at what had happened and what they were going to have to do they quickly fled the castle and moving down the road they would travel several hours to reach Ghelen where they would meet with Lord Arryk Ghelen and tell their story causing Arryk to raise an army to bring Elsa to justice.
Arrival of William Lovie III.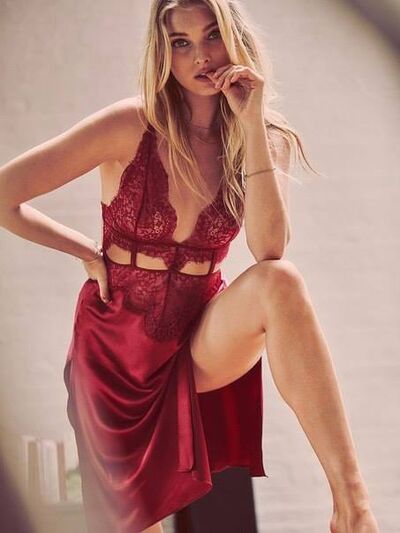 "

You may not have faith in Glaurung my prince. You may not believe he exists. All you need to remember is that whatever you believe. Whatever your faith is. Glaurung believes in you.

"

—

Elsa Hosk
William Lovie III. and the Lucernian army would arrive outside of Castle Hosk several weeks into the siege of Castle Hosk and arrived just before the increasingly enraged Arryk Ghelen was preparing to launch an all out siege against Castle Hosk and Elsa Hosk who was refusing to admit guilt in the deaths of the Ghelen family members. While they waited for the Maester witness for Elsa it was William and Elsa that would have sex in chambers of Elsa and following giving into to having sex with Elsa the two would talk over many things and even discussed how Elsa hoped their sex resulted in a child of which if it did she revealed she would not ask anything other then legitimization for the child from William.
The Floren Movement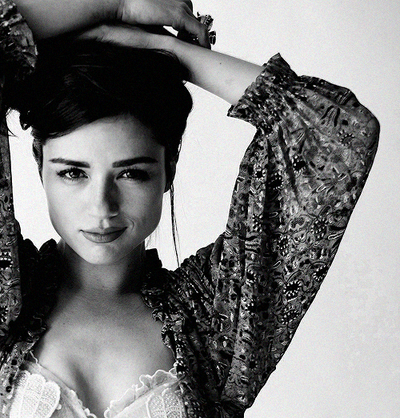 "

Your father is a monster Brandon. He's got your beloved Erica locked up in the temple. He's sponsering bandits all over the area. He needs to be stopped.

"

—

Tobin Aven
If House Trachtenburg was the most powerful house of the area it was House Floren that was the second most powerful and in this importance they were seen as a very important group to turn to the Knights of Aerene and in this way it was Tobin Aven that was sent to Brightwater to convert them. Tobin would convinse Brandon Floren that his beloved Erica Steinmare had been imprisoned by rebels in the Great Temple of Brightwater and that these rebels had been aided by his family, and while he didn't believe Tobin at first it was Tobin that showed him a letter written by James Lovie the king which said that he was to take control of Brightwater through the imprisonment of everyone involved in the rebellion. Brandon would confront his father on Erica Steinmare and not knowing what was going on behind the scenes it was Wendel Floren that made mistakes when he refused to let Brandon see Erica - he had been asked to keep the two apart while Erica was in Brightwater as she had been asked to pray for three days before seeing him - and in this mistake it was Brandon that left his father and swore himself as a Knight of Aerene. With Brandon Floren as their man it was Tobin Aven that provided him with several dozen mercenaries and alongside this Brandon was able to gain the support of almost half the forces of House Floren when he was able to convince his uncle Alester Floren to support him. As the coup was in its final moments it was Tobin that further sparked the fire within Brandon when he showed him evidence - evidence that he had created - that showed that not only was Wendel dead set against allowing Erica and Brandon to marry but was planning to murder Erica after she left the church where Brandon was convinsed she was imprisoned within.
The Coup of Brightwater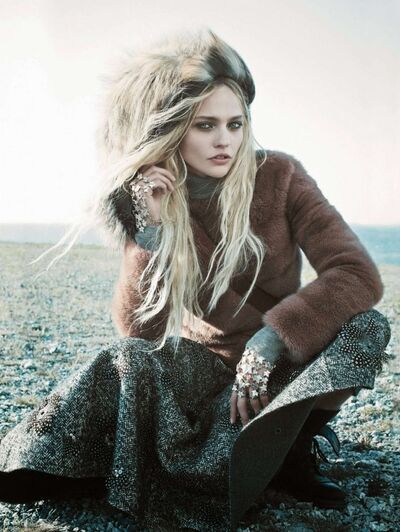 "

At the start we were told we were fighting to take these lands from the corupt nobles who controlled them. I honestly believed we were doing good.

"

—

Brandon Floren
It would be Eddara Floren that would be within the walls of Brightwater when her brother and uncle took control of the town in the name of the Seven Knights of Aerene and she would be the only person who Brandon would admit to his involvement as the entire time the members of the knights of Aerene would wear masks covering their identity. With Wendel imprisoned and unable to defend himself it was Eddara that came to believe her brother and came to support him in his campaign to control House Floren, and it was in this effort that they found a lot of success as the loyalty that Wendel had showed to Bill Lovie had left him very unpopular among the people and it was only the escape of Benfred Floren from Brightwater that gave them any sort of pause in their celebration. Benfred Floren would escape Brightwater supported by Adelar Eichler and his son Janik Eichler of whom as vassals of House Floren controlled Castle Floren and would bring Benfred there to plan for the resistence against what they believed was the madness of Brandon Floren. Having gained control of the city it was Brandon Floren that attempted to enter the Great Temple of Brightwater but was barred entrance due to Erica being still at prayer and the priests refused to let him in and with his strong faith he placed guards on the temple to make sure no one tried to kill Erica which is what he believed was going to happen and then went about finishing his move to gain complete control of Brightwater. Realizing that Benfred Floren had escaped the city it was Benfred that summoned all the House Floren vassals to Brightwater and was surprised when most did not answer the call and from those who did he learned that Benfred had gathered to him almost all the vassals to his side at Castle Floren where he was preparing to lead his forces against Brightwater.
The Taking of Castle Ongrill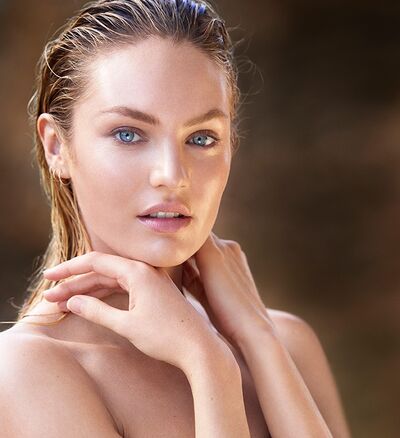 "

We are here to not harm you. We are here not to steal your food or gold. We are here to show these nobles that there is a different way to rule. Remain calm, and do what we say and I guarentee you that not a single person will be harmed.

"

—

Robert Snow
In Castle Ongrill the Seven Knights of Aerene would send Robert Snow of whom as the bastard of the former heir to Castle Ongrill and House Ongrill was extremely bitter over his treatment following the death of his father Robert Ongrill at the Battle of Lyons. Robert Snow's desire to rise within the realm and his loyalty to the crown were manipulated against him by James Nighting of whom begin using the seals of House Clegane, House Morgill, and House Lovie to make Robert Snow believe that the crown wanted him to gather a force and take control of Castle Ongrill, and that once this was done to hold it no matter what happened and then wait for the arrival of more orders. Daryn Ongrill the Lord of House Ongrill and baron of Castle Ongrill would travel to the Riverlands with his wife Tamyra leaving his son Morgan as the acting lord of House Ongrill while he was away and unfortunately while he was away the Seven Knights of Aerene rebellion would be sparked but while this was happening he and his wife were visiting her family in the Riverlands. At the time of the rise of the Seven Knights of Aerene it would be the wedding between Candice Anthor, and Morgon Ongrill that would lead to the Knights having there opening in the town, as having spent nearly three months and significant gold gathering to him nearly two hundred men at arms Robert Snow would begin infiltrating Castle Ongrill using the wedding as shield to his movements. Robert Snow would begin to have a relationship of sorts with Candice Anthor at this time as she was growing quite frustrated with her husband over his lack of physical time with her, and in this way Robert Snow was able to menipulate Candice Anthor into joining the Seven Knights of Aerene and using her only assisted him more.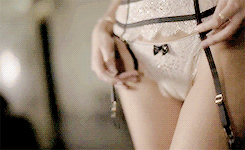 Candice Anthor now effectively having an affair with Robert Snow would become the central figure of the Knights of Aerene in Ongrill as she recruited another fifty plus men while travelling north of Castle Ongrill with Robert Snow, but also at this time Morgon would depart Castle Ongrill as with their wedding only a month away he traveled to a temple nearby where he would pray at for the final month before their wedding. The forces of House Clegane, and

House Morgill

would arrive at the outskirts of Castle Ongrill, and realizing that he had been betrayed Robert Snow would prepare the castle for a siege, but now realized that the letters he had been receiving all along had been a lie and he was now effectively a traitor to the realm.
The Duel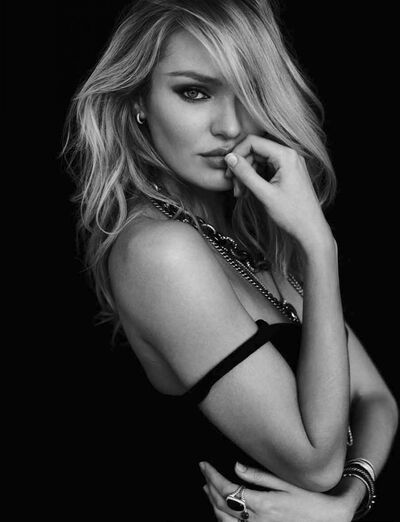 "

Whatever happens from this day forward that you will never touch me. You will forever have nothing but bastards if that is what you want. I will never give you a thing.

"

—

Candice Anthor
Completely surrounded and having come to the conclusion that he had been betrayed it was Robert Snow alongside the other knight in the form of Candice Anthor that put up a white flag and would engage in negotiations with the besiegers in the form of Hedrik Clegane III. and these negotiations went slowly but were coming to fruition of having Robert Snow surrender the castle and the safety of his men. As the negotiations were reaching a conclusion the arrival of Morgon Ongrill at the walls with his forces having returned from his month long prayer would cause major problems as Morgon Ongrill would at first want to continue the arrangement and have Robert surrender peacefully with no punishment but this changed when Robert refused to give up Candice Anthor during one of their meetings horribly embarresing his brother Morgon. Reacting very badly to this embaressment it was Morgon Ongrill that Robert Snow would engage in a duel against his half brother Morgon Ongrill and to the suprise of everyone Morgon would defeat Robert and the religious fanatic would not wait for any decisions to be sent to him instead executing Robert on the spot causing the destruction of his marriage to Candice who had fallen in love with Robert.
Tristan Arrives in Ongrill
Main Article : Tristan's Attack on Rachel Wood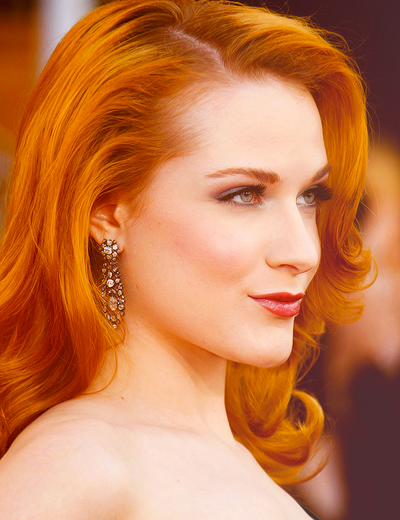 "

I had gone to the streets trying to survive hundreds of times. It was each day of my life, but something about that day felt different. If it wasn't for the fact that I would have died without food there is no way that I would have ever gone out that day. The entire time that I was handed bread over the day, I felt this aching in my heart that didn't stop until I felt his hand grab me from behind.

"

—

Rachel Wood
It was following the end of the siege that Rachel was out in the streets of Ongrill attempting to beg for food, when she was approached by a man who appeared to her in very expensive robes. This man was Tristan Lovie, and he would proceed to brutally attack and rape Rachel. Tristan Lovie had entered Ongrill with a group of his men and used the chaos of the siege to commit atrocities as he had done elsewhere, and it was while he was raping another young women, that he had felt a pull towards Rachel. Tristan would believe this was because of her hair but in fact it was the work of Lornax to bring her to his eye. With his eye fixated on her he begin to formulate plans in his mind of what he would do to her when he finally caught up to her. Tristan by this point had completely lost himself after his corruption by James had basically turning him into a serial rapist that had been traveling across the Lucerne valley raping and killing any women that struck his eye. The brutality of the attack was what was truly the worst part for Rachel, as before this she knew of emotional neglect, and cruelty from the head lady at the orphanage, but after this she lost all faith in what humanity was capable of. Tristan on top of raping her for some time would also severely burn her hands after he placed them into a bucket of scalding water that he had brought into the alley for the purpose of the attack. The attack and rape then were followed by Tristan attempting to strangle her to death. He would have succeeded if it wasn't for the work of Glorinex of whom could not accept what Lornax was planning to do and warned a group of nearby soldiers led by Hedrik Clegane III. about what was happening. Hedrik, Meinolf, and several of his men were walking back to the fort they had constructed from the Ongrill Keep when he is stopped on the road by Glorinex who tells him that he needs to go down an alley and save someone, and before he can stop the woman she disappears back into another alley. Moving to the alley she had told him to go he and his men find several men guarding the entrance to the alley but he is able to see past the men and realizes a woman is being raped by a man they are clearly guarding. No words are spoken instead a fight breaks out with Hedrik charging past the men leaving his men to handle the guards and he barrels into the raper knocking him off the girl. The two groups would briefly scuffle in the back alley, but Tristan would throw dirt in Hedrik's face in a very cowardly manner and this would allow Tristan the time he needed to make his escape. With Tristan gone the remaining men were either killed or ran with him leaving Hedrik and his men to turn to the girl to see the mess that the man had left her in, and was shocked at this amount of brutality. Her clothes were all ripped apart and her body was nearly completely exposed, and despite the circumstances he couldn't help but have his eyes linger as this was the first time he had ever seen a naked women. He checked her for a pulse and when he found it he knew she was alive so he wrapped his cloak around her and carried her back to the fort.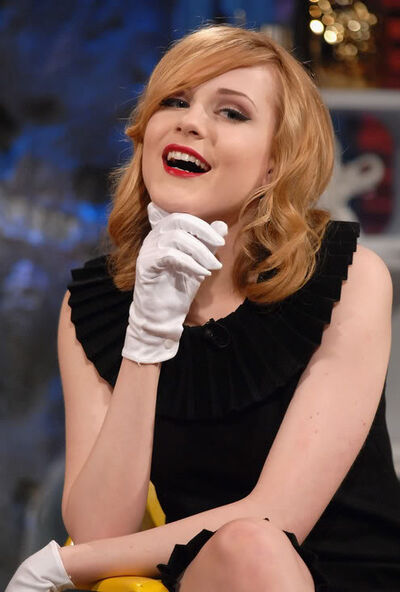 "

Carrying her back to my room was a reckless move that was so outside of everything I had ever done before that. I knew that since we were in Forks I would be able to get away without my parents finding out, at least until I was forced to return to Lole. I just wanted for some unknown reason to help her. Maybe I loved her even then.

"

—

Hedrik Clegane III.
he brings the girl inside the Fort where he takes her to his lodgings which are on the top level of the tower they had constructed. When he put her down on his bed to rest she became hysterical and only when he raised his hands in submission and then left the room did she calm down. While she begin to calm down it was only the start of her problems as Lornax, and Telemerix arrived at the fort and attempted to continue their next moves despite the fact that she had not died. Hedrik waited outside the room for a time as she screamed at the top of her lungs, and whether her screaming was due to the heavy burns on her hands that she had kept hidden, or the brutal rape wasn't clear to Hedrik, but she continued to scream which caused Hedrik to panic fearing she might die or attempt to escape. Hedrik went to the outside of the room on the roof and was able to secure the lock on his window so that she couldn't escape through the window but he was unable to see in as she had apparently closed the blinds to the room. After a good hour she stopped screaming so he returned into his room and he didn't see her so he quickly ran to his window but it remained locked so she couldn't have escaped that way. Feeling hopeless he was given her location when he heard sobs coming from his study. He opened his study and found her cowering in the corner crying wrapped in what he thought was one of his blankets.
Saving Rachel
"

She seemed to be comforted by my presence but I just couldn't manage a way to get her to talk to me. I would listen to anything she had to say, I just didn't want her to cry anymore. It broke my heart, and warmed me at the same time that every time I entered my room, she immediately opened her arms for me to hug her, but then she would break down into tears.

"

—

Hedrik Clegane III.
The Dunten Rebellion
"

If you actually look at what happened in Dunten. How close we came to violence. It was entirely about your father trying to kill Alice. He moved all the pieces on the board towards that simple goal.

"

—

Edward Cullen
With the Seven Knight Rebellion spreading in its scope it was the Knight Maeger Duneria that would become involved in an added layer of the workings of James Lovie II. when James Nighting arrived in Dunten. Arriving in Dunten it was James that told him that soon a commoner girl named Alice was meant to be arriving in Dunten where she would have been executed but instead she had been rescued by rebels in House Vuneria. Maeger would be commanded to send an army to Castle Vuneria and capture this girl by any means necessary and to capture the city before the arrival of more rebels to the area. With Maegar still injured from battle it was his child son Taegar Duneria II. that would be sent with the main Duneria army against Castle Vuneria. Accompanying Taeger was Alexander Hesnel a Circle of Magi Senior Enchanter who having been sworn to the service of James Nighting was ordered to make sure that the Duneria attacked Castle Vuneria or he would be killed. Alexander did not know who Alice truly was but was told by James that if the girl survived then the whole kingdom might fall, so an already fearful Alexander was desperate to make sure this girl died.
Arrival of Edward Cullen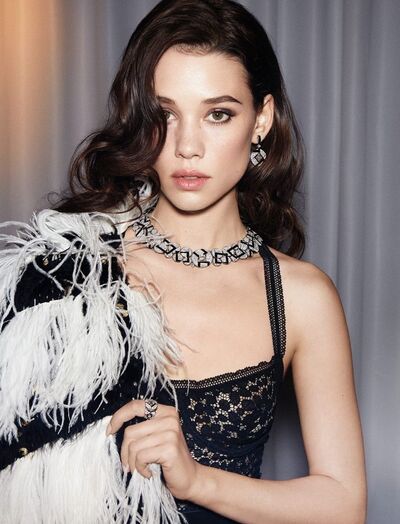 "

The distance between me and the rest of my friends was more then I could even fathom. I was riding right beside them but I wasn't really there. Jasper, and Leven despised me. Emmett, and Will seemed too uncomfortable to even talk to me. This was rock bottom.

"

—

Edward Cullen
As they march Edward can't ignore the distance between himself and the Shadow Council and this is only made more clear when he William, Leven, Christopher, and Catherine are riding together and he listens as they discuss that he will be joining Christopher in meeting with the forces of House Shephard and joining that army. Edward is screaming inside to resist this but refuses to embarrass himself and also wants to show he is loyal to William and thus agrees without disagreement to go with Christopher Bell. As Christopher says goodbye to Catherine its Edward that tries to talk to William but he is blocked by Leven and although he watches William attempt to let Edward talk he almost starts crying out of embarrassment and decides to leave saying a quick goodbye and following Christopher. Arriving at the meeting point with House Shephard it is Edward that is shocked by the size of their forces, but has little time to think on it as a small group of cavalry break off from the main Shephard forces and ride towards them. The group arrives and Christopher greets several of them revealing Jack Shephard, Evangeline Shephard, Reginald Kane, Sargon Gurse, and as the group talks one girl who had been in the back gets off her horse and greets Edward who recognizes her as Eura Clune a girl who he had went to the Lucernian Academy with. Edward has a long conversation with Eura while the nobles talk and during this conversation he quickly realizes that Eura is obsessed with William following a sexual relationship they shared while Edward was away in Hogwarts and while Edward attempts to tell her that the chances of them getting together are slim she refuses to hear this and hints that she plans to seduce William when she sees him. The conversation ends and the group leads the force led by Edward towards the main Gulltown army and the now combined forces begin marching towards Castle Vuneria where the castle is held by loyalists under Edrik Vuneria but is under siege by rebels under the command of Taegar Duneria II. Arriving at Castle Vuneria the group sees the large force from House Duneria placing the castle under siege and discusses what strategy they want to do with most under the lead of Sargon Gurse, and Evangeline Shephard wanting to just destroy the rebel force without discussion, and Edward argues for negotiation but Edward is unable to convince the group and it appears this will be the strategy until Eura steps in and is able to convince them to allow her to go and speak with Taegar Duneria.
"

None of this is as it seems Lord Shephard. If I am wrong. If the Dunerians are actually traitors then why not find that out. You lose nothing by letting me and Lord Cullen go in there and get answers.

"

—

Eura Clune
Eura Clune after gaining the permission of Jack Shephard to meet with Taegar walk towards the Duneria forces carrying a white flag, and while walking Edward is scared but is calmed down by Eura who is driven by her desire to impress William to feel no fear. Entering the camp of the Duneria force they are restrained and taken before Taegar of whom when they see they are shocked that he is a young man maybe thirteen years old. As the talk starts Taegar is not the one who does the talking but instead a man comes from the main tent and as soon as Edward sees him he feels the Magi coming from him, and the man introduces himself as Alexander Krutzwalder an advisor to the king.
Surrender of Dunten
"

I went to the prince's eighth name day. The King was kind to me then. He has sent me letters for years continuing our friendship. Why would I betray him now?

"

—

Maeger Duneria
The Trachtenburgs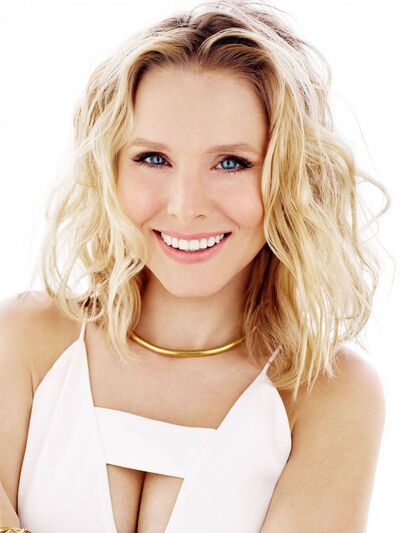 "

Where the hell is my mother?

"

—

Sasha Snow
House Trachtenburg as the main power of the area would become a focal point of the rebels and Bill Lovie knowing that Frank Trachtenberg was a coward who had already allowed his wife to be imprisoned without a fight realized that House Trachtenburg was ripe for rebellion. Seen as a coward and a failure Frank was not approached but instead it was James Nighting that would approach the bastard children of Frank Trachtenburg in the form of Sasha Snow of whom had been unofficially adopted by Katia Lovie several months before her imprisonment and because of this it was known that the bastard children were extremely loyal to Katia. The girls had been told like everyone else that Katia Lovie was in Lucerne visiting with her family but when the letters had stopped coming there was a lot of worry about her safety but it had been Frank that had lied and told them he saw her weekly and that she was fine. It was this lie that Jamie would play on when he revealed that Katia had been imprisoned and lied stating that she was imprisoned beneath the walls of Castle Trachtenburg by Frank himself and that only if they took control of the house themselves could they get Katia released.
Battle of Castle Trachtenburg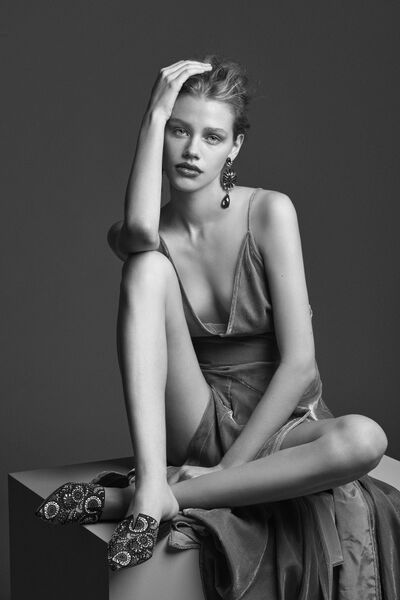 "

I don't care what the reason. I don't care that her death was an accident. I don't care who you say her real mother was. She was my cousin.

"

—

William Lovie III.
Sasha Snow would be killed while defending the gatehouse of Castle Trachtenburg alongside her fellow defenders and her shocking death would become a major point of contention as shortly after this William Lovie III. would arrive ending the conflict for fear of the deaths of his other two baseborn cousins in House Trachtenburg.
The Journey
Main Article : The Journey
Rise of the King William Lovie III.
Father it is time. You must come with us. This is the only way the Kingdom can ever truly heal.
Removing the Old King
See Also : William Lovie III's Takeover of Lucerne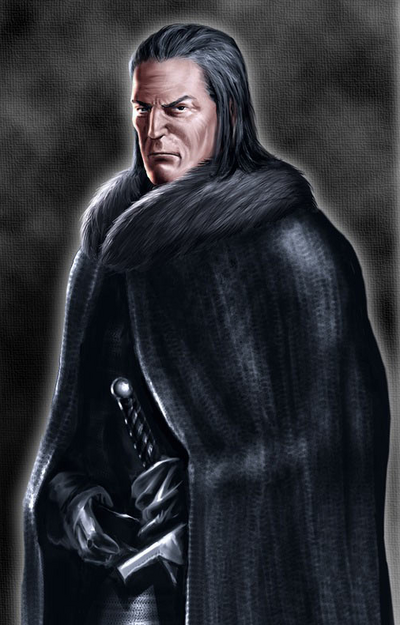 "

It was a sad sight to see the father that had never loved me or gotten to know anything about me fallen so far. He was broken to the point that there was barely anything remaining that resembled humanity.

"

—

Alice Lovie
On the days following the liberation of Tree Hill news begin to filter into the city that William Lovie III. was on his way to Lucerne and was planning on removing his father from power. While during this time James Lovie made no effort to control the city watch so that they would defend the city, his young son Tristan Lovie did attempt to stop his entry. The liberation of Tree Hill was the moment that Tristan Lovie understood that William would return to Lucerne and attempt to remove his father, and most likely kill him as by this point there was no scenario where William couldn't have known the truth of what happened at Tree Hill. This wasn't something Tristan could allow so he begin ordering the guards of the city to prepare the defenses of the city in order to make sure that William had no way of entering the city. He mainly was giving these orders to Tavin Flynt of whom had always retained the belief that he was loyal to House Lovie first and then the Kingdom thus he made the choice to stand beside Tristan Lovie, and the King James Lovie. This decision was met with rumblings throughout the city watch as most wanted William to be victorious but Tavin had a lot of control over the top echelon of the City Watch, and most believed he had the support of his brother Janos Flynt of whom was the most influential member of the city watch. As William Lovie III. moved back towards Lucerne following the victory at Tree HIll it would be Janos Flynt that was in a position that was only a step beneath his brother Tavin Flynt of whom was running the city watch as the commander.
"

This is what I have trained you all these years to do.

"

—

Vlarenix
As everything was happening it was Dovah Vlarenix, and Lornax that would make the decision to use their long hidden devise known as the Circlet of Aerene to weaken Vhloraz's hold over James just long enough that James could gain complete control and stop Vhloraz from doing anything to harm William or slow what they wanted to happen. Using Anna Kendrick to communicate with James Lovie II. they would convince James to have Michelle Trachtenburg recalled for the purpose of abusing her for what James was tricked into believing was the sin of attempting to assassinate James (of which was a pure lie). With Vhloraz at this point having near complete control over the body of James the demon was more then happy at the chance to abuse someone without James resisting and thus commanded that Michelle be brought to him immediately. While Michelle Trachtenberg was traveling to the Sky Towers she would be given the Circlet by Taylor Swift who was convinced by Vlarenix that this would protect the boy in her visions and thus not knowing what she was truly doing, it was Taylor that took part in this. Entering the Fade Taylor would travel to the carriage carrying Michelle to the Sky Tower and slip the Circlet into the pocket of Michelle before whispering to her in the Fade which led to her waken body taking the circlet and putting it on her wrist.
Michelle arrived at the Cloud Towers unknown to her mother Catherine and taken to the room of James she was terrified but found some peace given to her by what she thought was the Dovah Aerene but was in fact just Taylor who had followed her in an attempt to find out what she was actually being ordered to do by Vlarenix. Having given Vloraz control it was James that would take out all of his anger on the poor depressed young girl but as the assault begin the Circlet made its work done and created a block around James which while in no way permanent allowed James clarity and the ability to block out Vloraz for a time. Without the threat of Vhloraz or the other demons it was Lornax that went to him under the guise of Lisa Tyrell and told him what was happening as much as she could. Realizing what he needed to do he apologized as best he could to Michelle who didn't understand anything that was being said but listened when her uncle sent her to Whitehaven Castle and told her not to say a word of what she had seen her to anyone. James would also hand over control of the Circle of Magi to Kieth Schwartz and during this time James made it clear that he was not to have any members of the circle stay in Lucerne that might listen to the words of Tristan. With this command in mind it was Kieth that left behind Khadgar, and Medivh who he knew to be not loyal to James and then commanded that the remaining members of the Circle of Magi retreat to the safety of Orleans.
Wedding of Bella, and William
Main Article : Wedding of Bella Swan and William Lovie III.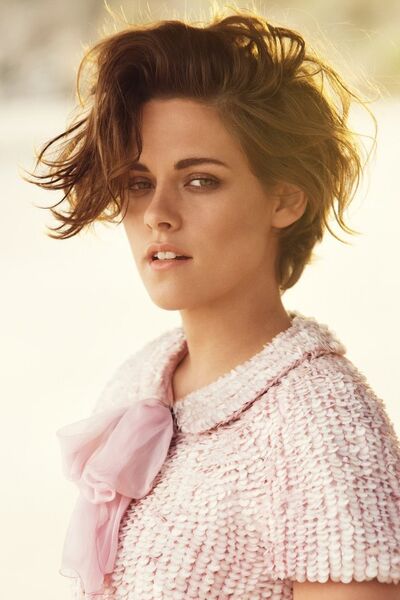 "

You lied during your vows brother. What changed that made you lie?

"

—

Alice Lovie
While William was unknowingly to Alice engaging in a sexual relationship with Brooke Scott in Tree Hill it would be Alice that was pushing forward with plans for the wedding of William Lovie III. and her best friend Bella Swan. William would depart Tree Hill planning to go to Forks and reveal the truth to Bella but after he arrived at Forks he was met first by his sister, and Alice would be so excited that despite not wanting to marry Bella anymore he is unable to disappoint his sister of whom loves Bella deeply. Unwilling to hurt Alice William decides to goes through with the wedding despite everything in him wanting Brooke more. Attempting to find a way to not betray his promice to Brooke its William that attempts to delay the wedding, and while at first this is successful and the army of Lucerne prepares to leave for the capital. This delay is thwarted when Bella reveals that she is pregnant, and this basically forces William to marry her in order to keep from having a bastard. Thus due to the pregnancy Alice is able to delay the departure of William in order to have the wedding before he arrives in Lucerne, and thus join House Swan and House Lovie together before he leaves for Lucerne. During the wedding itself Alice watches him lie during the Vow to protect and love her for the rest of his days and following this while everyone else is screaming in excitement Alice is in a fog of which is noticed by Edward Cullen of whom holds her hand and walks with her out of the ceremony as they follow William and Bella who now married are heading towards the wedding feast. Following the ceremony she walks out and sees Lanna Lannister talking with Jasper Hale of whom is gently rubbing her arm, and following this she looks for Dylan Steinmare of whom she finds and takes him away from the party and kisses him. As they become more heated she pulls away leaving him behind, and returning to the party where she takes her seat beside William of whom holds her hand as several prominent members of the Kingdom of Lucerne say nice things about the married couple.
Tristan's Failed Attempt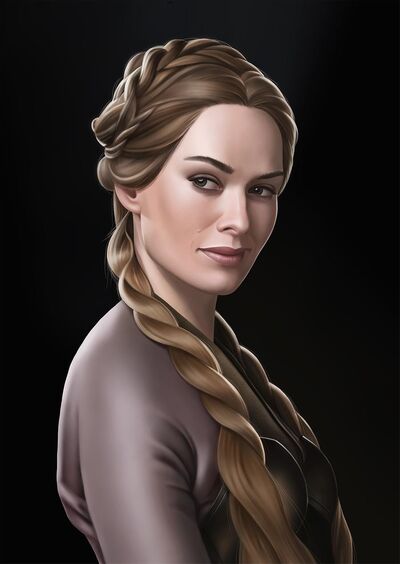 "

I had the commanders in my ear. I had the men on my side. I thought I knew who my brother was. I guess that was the only part of the equation that I had wrong.

"

—

Janos Flynt
Following the wedding of Bella Swan, and William Lovie III. the situation deteriorated even further as they were only a few weeks away from Lucerne but had a truly massive army with the entire Grand State of Forks behind him following the marriage. While James was absent from the leadership of his loyalists it was Tristan that continued to take the lead and while he had the support of some members of Jame's council the majority of the Circle of Magi had fled to Orleans leaving only Khadgar Morgrave, and Fredrik Gurse as Circle members in the city. House Jestife, and House Nighting remained with some strength in the city but even they saw the writing on the wall and begin shuffling their troops and people through the Hale Gate and out of Lucerne leaving the loyalists increasingly isolated inside the city. The only other power player in the city that seemed willing to listen to Tristen was Cersei Lannister and in an attempt to gain her support he would travel to the Fortress of Einhelmer. Upon reaching the fortress he saw the walls were lined with troops, and although he was let inside the walls there was some serious question as to whether they were going to fire on his party as they approached the walls. Meeting with Cersei Lannister, Bendrin Reyne, and Birgitt Mander Tristan is shocked when Cersei barely lets him speak before she rejects his call for assistance and then has her guards remove him from the fortress with a demand that he never return. Following Tristan being embarrassed at the Lannister enclave he leaves accompanied by a group of his personal men from his Order of Saint Tristan and as Ezio watched him he was screaming in anger at what happened in the Lannister enclave. Ezio would follow him and discover that he was heading towards the Fortress of Schnabel where he planned to enter Lucerne Proper and then he planned to begin killing several prominent nobles he knew were William loyalists. Ezio was able to get to these people first as he was able to use the Fortress of Theiner but each of the people he searched for appeared to have already been warned and had traveled to the numerous William aligned areas of the city. As Tristan finds those he searched for already hidden he realizes the situation and travels to the Cloud Tower to meet with his father and try to find out what he should do.
"

I'm so sorry Khadgar. I didn't realize how far I...

"

—

Fredrik Gurse
With Tristan Lovie taking the lead on the attempt to resist William he would gather to him the few remaining loyalists including Fredrik, and Polina Gurse. Fredrik, and Polina Gurse would be commanded by Tristan Lovie to gain control of the Fortress of Theiner which in the case that William was able to get through the main gatehouse they would be able to hold him off while Tristan believed his fathers allies would come to support them. With loyalists not remaining in the city in any real number it was Polina, and Fredrik that were able to gather only a few dozen men for their attempt to take the Fortress of Theiner, but Polina planned to have their Magi turn the tide. It was as they prepared to assault the fortress that Khadgar was warned of what was happening by Ezio and hearing about what his adopted son Fredrik was planning the two rushed to the fortress where they warned Lord Marwin Theiner about what was coming for him. Marwin raised his forces bringing nearly two hundred men at arms into the fortress to supplmenet the hundred already inside the walls, and with his son Florian Theiner in command of the main gate, and his daughter Lena Theiner a Magi sensitive they believed they were well prepared for the coming assault. Polina, and Fredrik arrived at the fortress and discovered that the defenders had been warned and upon seeing a fully garrisoned wall, and Marwin screaming at them from the walls it was most of the men with Polina and Fredrik that laid down their weapons and surrendered. Polina for her part did not surrender instead she begin firing Magi missiles at the gate while Fredrik used magi to shield her from the arrows and spears that were thrown at them, while their troops ran. As this happened Khadgar, and Lena would have Florian open the gate and the two would then go outside and after a brief conversation they engaged in a four way duel where Fredrik was mortally wounded and Polina used Magi to portal herself away. Khadgar would hold Fredrik as he died, and the two who had been so close for so long were able to say goodbye as Fredrik finally understood how far he had fallen.
"

I'm so sorry Khadgar. I didn't realize how far I...

"

—

Fredrik Gurse
Following the fight at the Fortress of Theiner it was Ezio that made his way to the Fortress of Schnabel where Tristan was gathering what little forces he had at due to the loyalty of Lord Adalbert Schnabel to James Lovie II. Entering the fortress using the stream of soldiers already entering he was able to find Alfred's heir Alfred who was being kept locked in his room due to his loyalty to William. Ezio would release Alfred who then gathered to him the leadership of the house that was not supportive of what Adalbert was doing and with Ezio's assistance they were able to take Adalbert into custody keeping him locked in his room while Alfred took control of the fortress.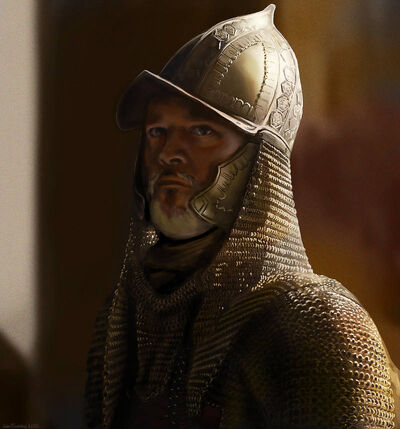 "

I had the commanders in my ear. I had the men on my side. I thought I knew who my brother was. I guess that was the only part of the equation that I had wrong.

"

—

Janos Flynt
Meanwhile while this was happening the City Watch was becoming the main remaining battleground. Janos Flynt had by now gained the support of the vast majority of the city watch when he approached his brother with the idea of doing what was right and allowing William Lovie into the city. Janos was shocked when Tavin revealed that he was going to remain loyal to James Lovie II. and would command that the defenses resist any attempt by William to enter Lucerne. The two brothers would argue back and forth for the next week and a half with Tavin unwilling to budge and Janos becoming increasingly desperate to stop what his brother was planning. As William was several days away from Lucerne Janos Flynt would approach his brother and attempt one last time to talk him out of his decision, but despite pleading with his brother and being accompanied by the entire leadership of the city watch outside of Tavin he was unmoved. Tavin following this rejection discussed how he was preparing under the orders of Tristan to not only bar entrance but to first allow William into the tunnel where they would kill him and anyone else in the tunnel at the time. Hearing this was too much for Janos of whom begged his brother to not be insane and think of the entire Kingdom but Tavin refused him and enraged that his brother had seemingly turned on him he called on men of his guard to arrest Janos for treason, and when he did this Janos realized that there wasn't going to be any convincing him, so before he was put under arrest from the guards he unsheathed his sword and slashed his brother across the neck killing him almost instantly. At the death of Tavin the guards stood down and basically switched loyalties almost immediately, and as Janos had been the second most powerful within the City Watch he was able to cover up the death of Tavin for a time while he moved on to making sure the Watch followed his commands.
"

I had the commanders in my ear. I had the men on my side. I thought I knew who my brother was. I guess that was the only part of the equation that I had wrong.

"

—

Janos Flynt
While Janos had gained control of the City Watch it was Cersei Lannister that moved from the Fortress of Einhelmer with a large force and took control of the several areas in Lucerne Proper that were resistant to William and held them under her control awaiting the arrival of William. Following this Janos would go throughout the various city watch commanders and make sure everyone was with him, and when he was sure they were he gave the command for William to be allowed into the city. William would enter through the vast gates of Lucerne alongside his force, and Tristan Lovie would watch from the first gate as his brother approached a position he believed was blocked to him. Tristan ran to the city watch command and demanded to see Tavin, but found information that Tavin had been murdered and Janos was now in charge of the city watch. Realizing he had failed to resist the entry of William Lovie he fled to the Sky Towers again forced to use the Fortress of Schnabel as the Fortress of Theiner was now under the control of William loyalists outright. Reaching the Fortress of Schnabel he found that Lord Adalbert Schnabel had been removed in favor of his heir Alfred Schnabel in what was clearly a move made due to Adalbert being pro-Tristan. For a moment there was nearly a fight but not wanting to make a move without the command of William it was Alfred that allowed Tristan inside without bloodshed, and a now very isolated Tristan moved to the Cloud Tower. Arriving at the Cloud Towers he found half the garrison was gone and only the Praetorian Guard remained at full strength and they were under the command of James and thus could not be used by Tristan. Tristan at this point placed the Order of Saint Tristan under the command of Florian Brickner and commanded that Florian attempt to get them out of the city so that they would not all die in what Tristan believed was going to be his death, with this marking one of the first moments of Tristan's life where he showed care for anything other then himself.
Entering the Sky Tower
"

I knew William my whole life, and I had known Tristan Lovie my whole life. Both of them were who they were, and the problem for Tristan was that he was a terrible human being. The time for honor was later, I needed to protect William.

"

—

Barrett Ahren
The prince would continue making his way through the city of Lucerne, and as he did this William would gather thousands of supporters to his army marching like a massive horde towards the Sky Towers where the hundred strong garrison would prepare for their coming. Those loyalists for William who had went to the different strong points while Tristan was searching for them would come out in numbers as well joining him as he travelled through Lucerne Hold and towards the Fortress of Theiner. Reaching the Fortress of Theiner William discovered the first visible signs of the fighting that had spread across the city during the weeks preceding his arrival and meeting with the Theiner leadership he learned what had happened. Moving from there they made a direct line towards the Cloud Tower where Tristan Lovie gave the House Lovie forces the command to stop him at all costs but by this point no one was listening to him, and the order wasn't accepted by the head of the House Lovie Cloud Tower guards in Barrett Ahren. Tristan discovered that they too were unwilling to stop the prince from coming, and begged his father to tell him how they were going to get out of this but his father just sat at his desk waiting for William to enter the room. As they waited the two would have a final visitor in the form of Bill Thalmer of whom arrived with two stones and gave the stones to James before taking out a third and disappearing into nothing, and at this Tristan attempted to discover what they were but before he could they heard the sounds of the elevator as William arrived on the floor. When William entered the room he did so flanked by Leven, Alice, Hedrik, Franklin, Edward, Jasper, and Emmett and they found his father sitting at his desk writing on papers, while Tristan stood in the corner of the room looking very uncomfortable. William would accuse James of treason and make him very much aware that he was now the King in everything but name, to which James Lovie stood up and responded with the following.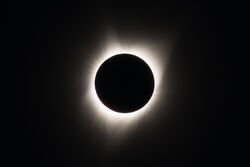 Look at the world father. You were born into this land. You grew up here. These people swore their lives to you. How could you have done all of this? Look at everything you have done. You destroyed a city. Killed hundreds of good men out of fear. Is this how you want to be remembered father. Is this the world you want to leave behind? I know you were a good person once. Don't end it all here. Don't do this. For me father. For everything I supposedly mean to you. Don't do this.

My brother held for a moment holding the door, and as he stood their transfixed on the door handle I put my hand to his arm. Feeling my hand on his he looked back and smiled back at me before pulling the door open to reveal the contents of the room I had never been allowed to enter in my entire life. My father sat behind a massive desk, while the pathetic image of my brother Tristan leaning in the corner of the room looking like a small child. Tristan looked like the same pathetic boy he had been on the last day I had seen him, and it pained me to remember now all he had done. On a scale of evil he was up there with the worst monsters, and yet somehow when you looked at him now he looked so small.
William entered the room flanked to his left by Jasper, and Hedrik, while on his right Edward, and Emmett moved forward. I stood transfixed staring into the room until finally Franklin gently grabbed my arm and led me into the room to stand behind William. If he noticed that I had entered he didn`t make any signs of caring he just stared at William. Tristan on the other hand saw me and a twisted smirk moved across his face to the point that I moved closer to William looking for the protection that he offered me.
``My victorious son returns with his brave Lords. I rejoice at your great victory at Tree Hill son.`` My father was anything if not a brilliant manipulate of men, but even that seemed foolish. My brother`s victory left him in a position of little hope, and yet when you looked at his face he did look genuinely proud to see his son.
``The time for your lies is long past its end. I have learned the truth about what you have done father, and the time has come to pay for crimes.``
``So you come as a guardian of the realm then.`` He rose from the desk and moved in front of it to sit gently on the front. Seeing him closer he wore the armor of his father James, and even his madness you could see the royal look he carried.
``I`ve come for justice for the thousands of people you have either killed or terrorized. I come to avenge the wrongs you have done to this Kingdom. I come make you pay for everything you`ve ever done.``
``And yet your point is sullied by bringing that bastard girl.``
``You will never speak of her again do you hear me.`` William stepped forward and I grabbed at his cloak to keep him close while Jasper and the others also stepped forward to protect their prince. I actually couldn`t believe it still hurt me to hear the disdain in his voice towards me, but it still hurt my heart to be so unloved by my father. A tear fell down my cheek and I grabbed again at his cloak and he turned as if realizing I was crying. Gently wiping his hand on my face he smiled at me conveying the love he held for me, and how much he was capable of I felt safer.
``That will be your undoing my son.`` The words from my father turned William back towards him, and as pathetic as it was I moved closer behind him nearly hugging his back.
``What do you blather on about now.``
``Your love for that girl is going to be the one thing your enemies will use to their advantage. Don`t you understand that I sent her away because she was weakening you.`` He spoke as if it was the most honorable act he could have ever done, and yet the sheer scope of what he had was beyond grasping.
``Use whatever excuses you want but this ends here. Your time here is at an end murderer.`` The moment William said murderer it was as if James had been struck with the most painful strike in the history of mankind. Falling back onto his desk he looked back with a horrified look on his face.
"I've seen horrors. Horrors that you've seen. But you have no right to call me a murderer. You have no right to call me a murderer. You have a right to kill me. You have a right to do that, but you have no right to judge me...It's impossible for words to describe what is necessary to those who do not know what horror means. Horror. Horror has a face, and you must make a friend of horror. Horror and moral terror are your friends. If they are not, then they are enemies to be feared. They are truly enemies…" It was the sad ramblings of a man with nothing left, but as the tears flowed from my father`s face I felt a tinge of empathy for the sadness that must have driven this once great man to fall so far as to hate his children, and turn the Kingdom into a hellish place.
``The time for your talking is over. Jasper, Hedrik please take my father into custody and Tristan it is...`` Before he could finish my father broke out into hysterical crying and fell to his knees before William. Moving that close to William Jasper grabbed a hold of him almost immediately and shielded William.
"There they were in a pile, a pile of arms, and I remember, I...I...I cried, I wept like some grandmother. I wanted to tear my teeth out. I didn't know what I wanted to do. And I want to remember it. I never want to forget it. I never want to forget. And then I realized like I was shot, like I was shot with a diamond, a diamond arrow right through my forehead. And I thought, 'My God, the genius of that. The genius. The will to do that. Perfect, genuine, complete, crystalline, pure. And then I realized they were stronger than me because they could stand it. These were not monsters. These were orcs — trained warriors. These orcs who fought with their hearts who have families, who have children, who are filled with lust for battle – that they had the strength, the strength to do that. If I had ten divisions of those Orcs, then our troubles here would be over very quickly. You have to have men who are moral and at the same time who are able to utilize their primordial instincts to kill – without feeling, without passion, without judgment – without judgment. Because it's judgment that defeats us." After that madness filled rant Bill recoiled from Jaspers grasp and ran behind the desk.
``There`s nowhere to go...its over father.``You could tell this was breaking William as he watched the man that had been his father for his entire life fall apart. This wasn`t like it was for me or Tristan as father had never loved or cared for us in any real way, this was true pain. For his entire life his father had loved and cared for him, and now was the final moment of his time with him, and I felt his pain wash over me.
``The day may come son, when this is at an end. I see my end in the stars son, but know that while it is my blood that lays the final blow, it will not be you. You will be far far away when I finally get the judgement that you wish of me.``He stopped for a moment and looked briefly at Tristan, and then William before stopping at me. ``I`m sorry that my plan failed in the end. I`m sorry that every time I looked at you I couldn`t find any feeling but resentment. He always loved you in a way that he never did me, and I...I just...I just hated you for it. I see now that you were never my daughter in the end. I see now that you William were the only child I was ever meant to love...and I failed even that.``
``It's time father. Take him away...``As he finished James took a blue stone out of his pocket, and with another look at his children he clasped the blue stone and disappeared into nothing. Too shocked to say anything we were knocked out of our shock by Tristan stepping forward holding a green stone. Tristan stared at William laughing and as William lunged forward at him Tristan too clasped the stone, and disappeared into nothing.
"

It was a sad sight to see the father that had never loved me or gotten to know anything about me fallen so far. He was broken to the point that there was barely anything remaining that resembled humanity.

"

—

Alice Lovie
Bill went on a series of rants and William rejected this logic, and prepared to arrest James and place him in jail, when all of a sudden Bill broke out into historical crying. After breaking down and crying for nearly a minute James finally begin blabbering about different things of which none appeared to make sense until finally James begin discussing the Battle of Lyons. James told William of how there were piles upon piles of bodies, and he knew that the Orcs were greater then he was. With that speech done James took out of his pocket a blue stone, and told William that the day he might bring justice against him would come at some point but it wasn't today as today he was going to leave to the safety that the stone provided. In a single moment James disappeared and teleported to the location the stone sent the user. With James gone it was just William and Tristan and the two stood transfixed at each other, and then as suddenly as a man shot with an arrow dies, Tristan went to his pocket and pulled out a green stone and then disappeared into nothing.
Coronation of William Lovie III.
Main Article : Coronation of William Lovie III.
"

This is the moment I have been waiting for since your father came back from France. I always knew that you were the one to save us. This is your time now William.

"

—

Catherine Bell
Order of the Blue Dragon
See Also : Order of the Blue Dragon
The order of the Blue Dragon was founded by Khadgar under the direction of William Lovie III. Khadgar directed the rebuilding of the Tower of Magi from a center of Magical arrogance into a center of learning where in the next generation of Magi users in Lucerne could learn in a skilled enviroment.
He was greatly assisted by Edward Cullen who had gained much knowledge in Magi since his arrival at Hogwarts , and then training on his own in secret.
Invasion of Westbridge
Main Article : Invasion of Westbridge
Invasion of Westbridge
The Fall of Westbridge would shake the entire continent to its core.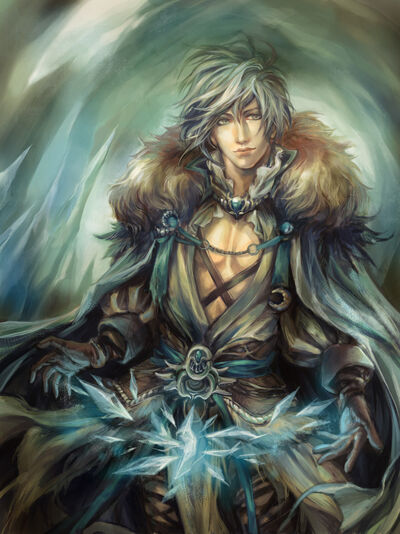 "

This would be the first time that William my king and best friend told me I was so important that I needed to be on my own. I didn`t take it as an insult because it didn`t seem like anything but a sign of how much he needed me.

"

—

Edward Cullen
As the Invasion of Westbridge was being planned it was always clear that one of the largest and most daring of the sections of the Invasion of Westbridge was the fact that a large part of the overall invasion relied on the attack on the northern section of the city of Westbridge by the Order of the Blue Dragon. The Order of the Blue Dragon had built itself to a level where it now had four hundred trained Magi of which were all grouped into sections of the Order each with specific goals in mind. Unlike the rest of the Army attacking Westbridge the Order of the Blue Dragon left for Westbridge the day after William ordered their part of the invasion. A small group of Conjuration Magi left quickly and when they arrived a week later they summoned a portal from which the entire Order of the Blue Dragon managed to make themselves through as the portals of Magi allowed those with the ability to touch the Fade to enter through them. The fact that they were so far ahead of the rest of the force meant that they had more time to prepare themselves for the coming attack.
"

Milord Cullen our scouting has been an amazing success. The northern defenses are weaker then we could have ever hoped due to the manipulation of the Violet Dragons. With the forces of Heathfall and the other Thedian rebels we can take the defenses with ease.

"

—

Benjamin Ordos
While the Azure Lords planned things out they had the Illusion Lord in the form of Benjamin Ordos scout out the inside of the northern Gate alongside the members of his Illusion Faction. Over the course of several days the Illusion Magi were able to scout out the entire northern section and from this they were able to discover the large weaknesses that existed in its defenses. Where there were strong points they pushed this information towards the Order of the Violet Dragon who were then able to silently remove certain guards from duty through killing, or capturing them and hiding them in secret locations.
The Other Dark Lord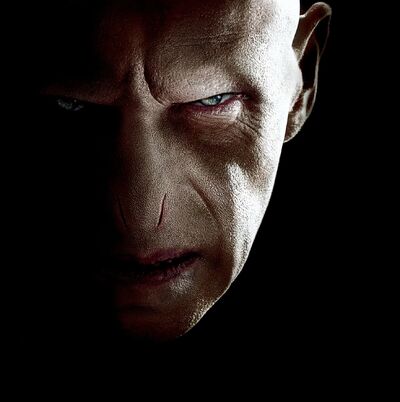 "

I was in Hogwarts in the days before that monster destroyed the city. He was power beyond which we can truly comprehend. We cannot overstate the fact that if he is here he could possibly win the battle on his own. If he arrives we may lose. Our failure would doom thousands of our people to death. Failure is not an option.

"

—

Edward Cullen
Voldermorte had already been heavily talked about by high command but the main problem was that everyone just said that he needed to be driven away and that was fine and good but the problem of actually getting him away from the region north of the city was the difficult part. It was learned from the Order of the Green Dragon of whom had spies within Voldermortes ranks that the Dark Lord enjoyed staying north of the city where he continuously used his Magi powers to pester the ally of Hogwarts in the Kingdom of Dowenshire. This meant that he was not actually inside Westbridge but at that range he would be close enough that he would be able to reach Westbridge in a matter of less then a day which would not give the Order of the Blue Dragon enough time to secure the northern Gate in case something went wrong. In order to drive him away from this place it was devised that the Order of the Blue Dragon would work alongside the Order of the Green Dragon, and the rebels that had been founded by the Order of the Violet Dragon in order to push information to Tom Malfoy that Hogwarts was planning on creating an alliance with several of the regions small kingdoms in order to destroy
Morrigan Corupts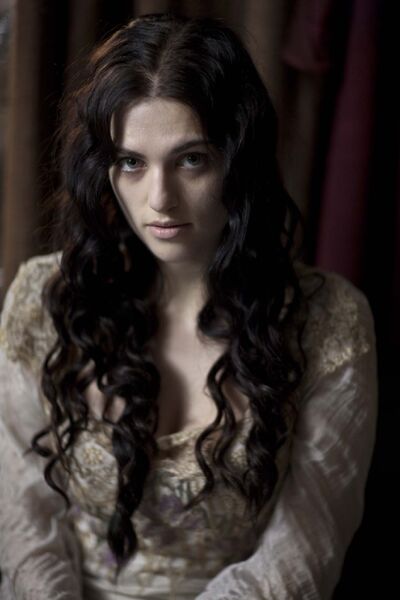 "

It took her telling me to make me see what she had been doing. I had thought she had just wanted to travel northward so she could be with me, but the truth was much darker. Her goals were filled with lies, and thats all I see when I look at her now.

"

—

Lucas Scott
Following the capture of Westbridge it was Morrigan that made her way northward from Tree Hill and waited north of where Lucas was camped waiting for him to travel northward as she knew he would. Morrigan would find herself crying on the road waiting for Lucas, as she had been commanded to infiltrate the Lucernian camp and get close to William Lovie III. where she would then kill him. She did not want to do this, but her control over herself was still weak as the coruption had only been somewhat drained by Odin, and thus she believed she would be forced to do this act no matter what she actually wanted to do. Lucas had been placed in an inferior role to his brother now that the siege was over, and he attempted to help with meetings but he was told he was uneeded, and thus he was basically just gaurding the camp east of the town. When he grew tired of garrisoning Westian he would take a small troop of soldiers and make his way northward where he located Morrigan along the road waiting for him. She would join him, and used her Magi to make him convinsed as to why she was coming northward, and why she was waiting for him. Morrigan would speak to him during this trip northward about the happenings in Tree Hill, and she would openly lie to him when he asked her how his sister was doing.  Arriving at the Lucernian main army camp south of Westbrige she would pull him towards where she could feel Edward Cullen was, as she enacted the next step of her plan.
"

She was holding my hand, and then like lighting it was gone. Her hand bolted from mine the moment we got into range of Edward Cullen. I hated him in that moment, as I thought she was interested in him romantically. I should have warned him, but my jelousy made me childish

"

—

Lucas Scott
Inside the camp Morrigan would quickly find Edward, and she used the coruption she had been using against Lucas to make Lucas convinse Edward to spend time with Morrigan. For Lucas he had no idea why he was doing what he was doing, but he was helpless to stop the words that flowed from his mouth. Leaving behind a nearly comotose Lucas Scott Morrigan would walk with Edward of whom she attempted to persuade to get him to take her to meet with William. Edward himself powerful in Magi he was found himself feeling the desire to listen to her, and would take her into Westbridge proper, all the while the two being followed closely by Lucas. Edward was able to easily bypass all the checks and other gaurds that stood before the king, and got to his location in the main keep of Westbridge where he was finally stopped by Jasper Hale, and Leven Martell.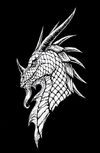 The Rise of Lucerne
I saw the destruction of the world, and knew I had to stop it. There was nothing left to do but become bigger then everyone else. The Empire was never going to be the beacon the world needed it to be. Westros was on fire. The Bretonians had reached for the stars and been burned. And the old shadow of Numeron was fading far too quickly. It was left to us in Lucerne to change the fate of all those who wished to reject darkness. We were the last hope for a world who had long since given up on believing.

I could just see Edwards back, but everything about his stance told me that the moment he saw Jasper he had grown weak. The golden armor of Jasper made him look angelic, but the look on his face when he saw Edward was more demonic. The two were supposed to be best friends, and thus seeing him looking at Edward with such distain wasn`t something I expected.
``What brings you here Edward.`` There was such Malice in his voice that the reason behind it must be bad. You don`t speak with that level of hate, unless the true reasoning for it is something beyond just a simple argumement.
``Jasper please. The King wishes for you and Edward to remain civil, please do not make this uncomfortable for our guest.`` She said the guest part as a question wanting Morrigan to anwser who she was.
``I am Morrigan of the Order of the Blue Dragon, and my friend Edward here was taking me to meet the King.`` Jasper clearly didn`t like this and stopped looking at Morrigan and turned towards Edward.
``I`m sorry Leven but how am I to remain calm in his presence when he brings strangers to see the king. I am sorry Lady Morrigan but I know nothing of you, and here you stand prepared to meet the King of the Valley.`` Edward remained unmoving, and I felt bad for him as I watched him. The Edward I had met earlier had been like the Edward I had met when he was with the army that had relieved us in Tree Hill, and just like then he was confident, and personable. He wasn`t this weakened man that I saw now with shoulders slumped looking asleep while standing.
``Lord Hale it has been a dream of mine since the kings heroic saving of Tree Hill to meet him. I promice you that I mean you no harm.`` Jasper didn`t smile just sort of stopped moving for a moment. He looked briefly pale as he stood motionless, and Leven looked at him wondering just like I was why he was standing so still, and then before Leven could say anything he shook his head and became remade.
``I believe...I know you say that milady but there are lots of things that many people would say to try and get close to the king. That is why we do not let random people meet him at random times. If you wish to see him then make arrangements to do it when we have returned to Lucerne. But now it is...``Jasper telling Morrigan to leave was interupted by the tent opening to reveal William in soft black armor. Nothing like the golden dragon armor that he had worn into battle this armor was clearly meant as a sort of stylized protection while he was not in battle.
``Edward it is great to see you.`` He smiled at his friend for a moment waiting for him to speak but when he didn`t William went to speak again but was interupted by Morrigan.
``Your grace it is...your grace it is an honor to finally meet you in person.`` William looked away from the still silent Edward and rested his hand on Morrigan`s shoulder.
``Please milady rise. You are Morrigan of the Blue Dragon I have heard through the thin walls of this room.`` He looked over at Jasper clearly proving that he had heard the argueing between the two, and Jasper smiled briefly before returning to his stoic face of no emotion.
``I had not meant to cause this level of problems my grace, I had just always wished to meet you in person and thank you for all you had done for the people of Tree Hill, and if I may say. All the things you did for me when you saved Tree Hill.``
``You were in Tree Hill during the siege.`` I didn`t blame him for not knowing every soul he had saved in that city. The ruins of Tree Hill were just so large, that it hid the fact that so many had been still inside all those years. All manner of people had fought there way together during that time, and Morrigan was just another shadow on the wall as the city burned around us all.
``I was your grace.`` She said it with a softness, and even from this far I felt her pain. Her family was non-excistent to me, but she had never mentioned losing anyone during the siege, or even having anyone. Her mystery became in this moment very real, and I wondered why I had never asked her before.
``A terrible thing that happened there, and I must apologize that it took me so long to undue the damage that should have never happened.``
``For a few minutes of your time all is forgiven your grace.`` He laughed along with Leven as she said it, and then despite the glares she was getting by Jasper he waved her in followed by Leven and then Morrigan followed in behind. After Jasper shut the door behind Morrigan I watched as he called two more gaurds to stand at the door, and then walked away followed behind by Edward of whom walked with more raised shoulders now.
Morrigan, and the more hidden Lucas Scott would watch on as Edward was berated by Jasper Hale for his reasoning in bringing Morrigan there despite her unknown nature and the fact that she was a Magi. Edward had little explanation as he had been tricked using Magi to let her come, but Morrigan did her best to explain her reasoning making Jasper understand that she was a member of the Order of the Blue and just wanted to meet her king. Jasper was despite her attempts of Magi menipulation utterly unable to be corupted shocking Morrigan, and just as she was about to be sent away William came out and told Morrigan to come inside. Jasper pulled Edward aside, while Morrigan followed Leven and William into the old throne room of Westbridge. Lucas Scott would from this point on begin to hyperventilate, and fell through a window into a room nearbye where he would begin to have visions through the eyes of Morrigan. 
"

My King the time has come for us to finally meet. I have waited many years to see you, and now that I am hear the purpose for my originaly meeting escapes me. Its a funny thing meeting idols. Meeting people you admire. By the time you finally see them you forget what you wanted to say in the first place.

"

—

Morrigan
Morrigan now in the room alone with William, and Leven she begin to hear terrible whisperings in her mind from Flemeth of whom begin to try and conjure a dagger in her hand so that she could assasinate William. As the whisperings begin to get through to her she felt her hand forming a dagger, but as that begin to happen another voice begin whispering to her in the form of Odin of whom was able to push away the presence of Flemeth and free her from this mission and thus saving William. Without the coruption Morrigan became herself in that moment and spent the time getting to know her great great nephew. William would be captivated by her kindness, and Leven would also come to like her during this conversation, and William gave her an invitation to come stay with them at Lucerne and act as a sort of steward to them for the Order of the Blue.
The West
Main Article : Grand State of Tristfall
The West
Our future was not simply in Westros. The west needed to be both protected and grown.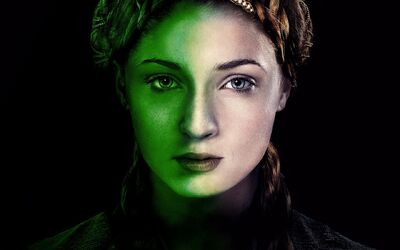 "

The King wanted the lands claimed as it was for him an abomination that the Orcs held onto the lands that were once human. With blood and tears we took the land and did our best to hold it.

"

—

Harrold Hardyng
The wedding of Hanna Arryn and Harrold Krinner had sparked the beginning of the idea for the conquest of Tristfall to become more then just an idea and with this plan now growing it would be three main elements moving forward in the form of the gathering of more forces for the armies. Sansa Starke and Harrold Hardyng would join William in the trip back to Lucerne where they were to meet with many of the Lucernian state noblemen in order to help gain more people for the colonization. Arriving there Sansa would become a growing influence as her kindness and gentle personality were something many of the nobles gravited towards, and her former family in House Starke supported her heavily. After spending many weeks in Lucerne she and Harrold would travel southward to Forks and rally many of the Lords of that state to their cause, but found less support among that state, although House Swan would send several smaller knightly houses to join with the colonization. Travelling finally southward to Highgarden they would find more support among House Tyrell of whom would send Lyonel Flowers of whom would be forming another cadet branch of House Tyrell in return for her being legitimized by House Arryn, and Lyonel Flowers would bring several hedge knight houses and nearly a thousand troops as well. Following this they would leave for Berne where the colonization efforts would begin. In Tristfall itself during this time Margot Robbet had found herself fighting against an Orcish agression for the first time in many years, and this led to her sending scouts out of the forest for the first time in that same period, and it was at this point that she met with some of the more eastern surviving members of the humans of Tristfall, and they would tell her that the Kingdom of Lucerne was massing for an attack all across Tristfall, and the Elves of Quel'Thalas were looking as if they might join with them. Realizing that this was her chance to make her people stronger she would prepare her Knights of the Quill for battle, and leave her younger sister in command of Robbet Forest, and she prepared to leave for Berne with her forces.
"

Getting support from the other lords was just one part of what was going to be a truly inspiring crusade my dear. Sweet Sansa look out into the world, and what do you see. I see a world corupted and damaged by the Orcs, and I mean to change that. This is our land. Soon the Orcs shall understand that.

"

—

Harrold Hardynd
Back in Berne Sansa Starke would join alongside her new husband as he was tasked by House Arryn to colonize and expand into the region west of Berne. Using the influence and power given to him by William Lovie III. they begin forming the army for colonization as the reinforcements from all across Lucerne travelled to the lands of Berne. One of the first tasks that the human forces of Lucerne would have was to make contact with the broken human elements that still remained in the lands of Tristfall of which there were many thousands surrounded by ten times that amount of Orcs. Living in the forests and along rivers these human remnents would be contacted and prepared for the coming crusade against the unaware Orcs. One of the first of these groups was the Knights of the Quill led by Margot Robbet of whom swore themselves to House Hardyng and joined with the growing army of Berne. Sansa Starke would join her husband and Paul Arryn as they met with the Sindar Elves of Quel'Thalas, of whom were going to align with them in order to clean the land of the Orcs.
The Elves of Quel'Thalas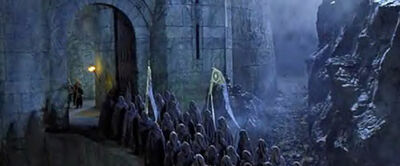 "

The Elves were so majestic in their appearance. Despite knowing these were not the High Elves that had begun to settle their own town in southern Lucerne, these Sindar Elves had their own magnificence.

"

—

Sansa Starke
The Elves had been following the situation in Tristfall very closely since the end of the Battle of Berne, and with the tensions very low with Lothlorian at the moment they would meet in oder to decide as a people if they wanted to completely throw their lot in with the Kingdom of Lucerne. Franklin Brent would first notice them when several of his scouts reported signs of Elven ambushes against Orcs near the forest, and he relayed this information to the overall commander in Gunthor Mountain of whom would relay a message to the Quel'Thalasian Elves that they were open to meeting. The leading members of the Senate of Quel'Thalas would request a meeting with King William Lovie III. of which - since William was at this point very far away - they would have via a Magi stone. William Lovie would be able to assist Alleria Windrunner in convinsing Marinda Oakwhisper that the Lucernians meant them only friendship when he revealed how in his dealings with both the High Elves, and the Lothlorian Elves he had made it clear that the Quel'Thalasian Elves were his friend and would not be harmed, and this was the reason that tensions had disapeared with Lothlorian. Seeing truth in his eyes Marinda Oakwhisper would become a direhard loyalist of the Lucernian alliance, and personally commanded some two hundred of her priestesses to the campaign in Tristfall.
"

For too long my friends we have allowed fear to be greater then ourselves. These Orcs are an abomination, and it is time that we protect not simply the forest, but we protect the world from their blight. You have my support William Lovie III.

"

—

Marinda Oakwhisper
Under the command of Thranduil some three hundred Sindar Elves, and another two hundred Priestesses of Elune personally led by Marinda Oakwhisper entered Berne where the talks begin about the terms of the coming crusade. Gunthor Mountain was grateful for their help, and the Elves were heavily placed in a position to assist them all along the forest of Quel'Thalas but especially in the northwest of Tristfall where the Elves would lead the one thousand strong force of Forks led by Ser Donnel Swann of whom would assist them in the northwest while the main force moved in that same direction but from Berne. The Elves would mass in large numbers northward from their forests and would ambush and kill as many Orcs as they possibly could. Special notice was made to make sure the Elves would be able to assist the small villages of humans in the area as every human they saved was one person to add to the army and to add to the possiblity of the future of the land. The Elves described a series of large bridges that allowed crossing over the cliff coasts of the River Berne, and said that in order to hold off the Orcs long term these bridges would need to be destroyed. Thranduil and the Elven forces would at this point recieve reniforcements from there own side in the form of Legolas, and Tauriel of whom both would lead another five hundred Quel'Thalasian Elves into the crusade for Tristfall. By this point they were in full scale fighting with the Bleeding Hollow Clan, but were killing them in their hundreds due to poor leadership on their side, and they had gained nearly a full thousand more troops through the rescueing of stranded humans in the northwest.
Cleaning of Tristfall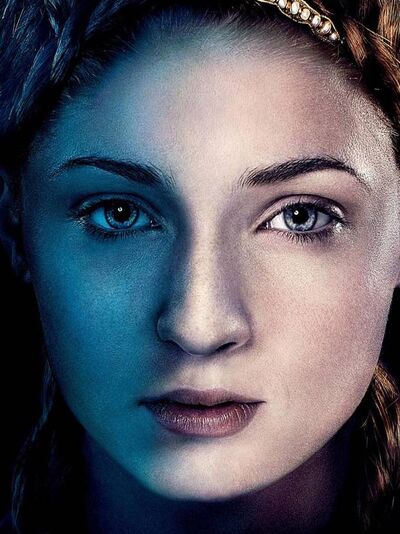 "

The land was infested with the Orcs. You didn't understand just how many until you actually looked at it from the sky, and saw their emcampents dotting the former lands of Bretonia.

"

—

Griffin Rider
When the Elves left Harrold Hardyng massed the vast army of Lucerne and begin preparing for the army and people joining them for the western journey. The area was somewhat deserted but using griphons to map the area for Orcish settlements they were able to ambush and massacre the Orcish encampents during the night with the assistence of the Sindar Elves of nearbye Quel`Thalas. These attackers were devestating to the Orcish population, and over the course of two months nearly half the Orcs of Trisfall were butchered in this way, while many thousands of others retreated westward away from the demons that killed them in the night. While this happened the mass flying might of Lucerne would provide support to the surviving humans of Tristfall of whom were armed and fed, and with these supplies they begin preparing themselves to do any kind of damage they could to the Orcs of Tristfall. By this point the Orcs were being pushed back all across the front, and the Blackrock Orcs begin to hear reports from their loyalists in the area about this, and back in Blackrock Mountain a large Orc force was massed in order to attack whatever force the humans were mustering. Led by Blackhand's twin sons this force would make its way southward, but along the way the Frostfang Orcs were reported to be attacking Bleeding Hollow Orcs and thus the twins would change their father's orders and instead moved towards attacking the hated Frostfang Orcs. The Orcs in Trisftall though still had sizeable numbers and the bridges still were in place so they were of great danger to the colonization of Tristfall due to the enormous numbers of Orcs surrounding Tristfall. The Order of the Blue Dragon would become heavily involved during this stage when Khadgar led a large contingent of the Order into the main camp of the army in order to assist. Flying many behind the main lines they would land a contingent of forces near many of the bridges of which the Order of the Blue Dragon would plan the operation to destroy the bridge and thus cutting off the Orcs from being able to swarm into the area. With the destruction of that last bridge the routes into Tristfall were all but cut outside of the pathway that would be fortified and a castle built onto it.
"

The Bridges were the end of the line for the Orcs. There was basically one true land route into Tristfall if you took out the bridges, and that showed you right there their value.

"

—

Irelia Hardyng
Khadgar would split his force into dozens of piece with two main fronts being the northern river, and the western river. Leaving the northern river in charge of Irelia Hardyng the sister of Harrold he would take the majority of the Elven forces and prepare to destroy the western bridges, while Irelia was given most of the Swann forces in order to assist her. Across the operation it went mainly according to plan but along the northern river the Orcs had built a town of sorts around one of the bridges, and it was here where Irelia massed most of her forces including herself, and four other Blue Dragons in the form of Brann Roil, Traevin Rivers, Orden Snow, and Larra Marbrand of whom would summon spells for hours before the attack preparing to basically light the side of the town that was on the Tristfall side of the river on fire, and then during the confusion kill those who retreated southward, and at the same time Brann Roil would destroy Larra Marbrand would summon explosives onto the bridge and destroy it. The plan worked extremly well when the town nearly exploded after the fire of the spells struck several explosve piles the Orcs had placed around the town, and as the fire spread it engulphed the bridge and the town killing most of the town and destroying the bridge as well. The hundreds of Orcs that retreated from the inferno found themselves caught in a crossfire as Donnel Swann's forces would massacre them.
| Force Sent | Leader | Stength |
| --- | --- | --- |
| House Mountain | Gunthor Mountain | Nearly 2,500 Men at arms, and 220 Dragon Knights. |
| House Scorpian | Maron Scorpian | Nearly 2,000 Men at arms, and 250 Dragon Knights. |
| House Swann | Donnel Swann | Nearly 1,500 Men at arms, and 350 Dragon Knights. |
| House Brent | Franklin Brent | Nearly 1,000 Men at arms, and 85 Dragon Knights |
| House Blackwood | Tytos Blackwood | Nearly 1,000 Men at arms, and 75 Dragon Knights. |
| House Tyrell | Lyonel Flowers | Nearly 1,500 Men at arms, and 60 Dragon Knights. |
"

The Orcs massed as we moved as if they just biologically knew that there was a fight coming. Thousands of Orcs arrayed themselves against us, but caught between our forces they were crushed.

"

—

Harrold Hardyng
As the main army of Lucerne moved westward they worked alongside the Sindar Elves of Quel'Thalas to massacre the Orcs, but the further westward they got they begin to encounter news from the Sindar Elves and the Griffins that boded ill. The Orcs begin massing near the front lines in a huge force of tens of thousands. This large force was targeted from the sides by the Elves of Quel'Thalas of whom picked them off in ambushes, while they moved towards the main force. Gunthor Mountain would move the main Lucerne army towards this force, and met Franklin Brent's force, and Maron Scorpian's recently arrived force near a large lake. The Elves continued to harrass them, and battle was prepared when the suprise arrival of Tytos Blackwood and some eight hundred men with him caused them to wait several more days before fighting the Orcs. When Tytos arrived at the front he told them that he had been sent by his father in order to form his own wing of House Blackwood in the new land and would assist however he could, and his eight hundred men joined Maron Scorpian north of the lake where they would come down against the Orcs once battle was met. 
Greengarden
See Also : Greengarden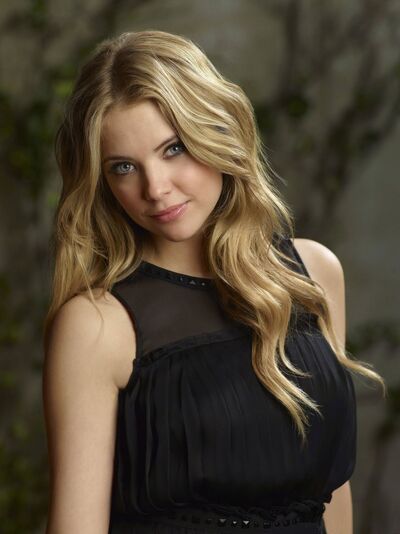 "

This was the site of our greatest victory my love, and now it shall be the site of our future. We shall raise our children here. We shall raise a palace here so large, and expansive that you shall forget the scale of Stormwind.

"

—

Harrold Hardyng
With the main army still moving westward Harrold Hardyng would in his own mind find a perfect spot by the edge of the lake where they had won their great victory, and Harrold would call in the Order of the Grey Dragon, in order to found the capital of this new land. The Order of the Grey Dragon had been commanded to send a large force to Berne in preperation for both the founding of castles in the area, but also the founding of population centers, and this effort was led by Henry Feleden of whom would following this request move towards the area with some two hundred armed men gaurding him and his nearly one thousand construction workers of whom had been raised from the Order. Founding the town of Greengarden it would be the very important Sansa Starke wife of Harrold Hardyng that would arrive there and she would become the High Lady of the new castle and town, thus rising her to a level she thought wouldn`t have been possible with House Hardyng. The walls, and houses were all that was completed before Henry was forced to move northward hearing word that the opening of Brionne had become a battleground and they would need him there once they took the position. The construction of Greengarden would continue under the command of Orellian of whom was the Maester of House Hardyng and he went about quickening the pace alongside Sansa Starke while Harrold led some three hundred of his personal forces to assist in the northern fight.
"

I was used to the royal nature of Stormwind, so when we built Greengarden and basically started from the beggining...it was a change.

"

—

Sansa Starke
The rustic lifestyle of Greengarden would take its tole on her as they were forced to deal with the constant threat of the Orcs that were still present in the area, and there were also significant numbers of Trollocs in the area, but despite all of this they were able to push forward with the construction, and Sansa would discover several days after Harrold had left for the north that she was pregnant with their first child of whom must have been consieved during their wedding night as Orellian discovered she was quite far along. Around the same time as this the forces of House Scorpian would encounter several ruined mines, and deciding this would be a good spot for themselves they withheld knowing about the mines, and begin founding their own town in the form of Skarp of which they brought in many of their peasents from their lands in Lucerne.
Tristfall Secured
"

It was the final step to finishing them, and everyone of us knew it.

"

—

Gunthor Mountain
With the destruction of the bridges, and the lack of reinforcements from Blackrock the situation had deteriorated completely for the Orcs, and the Bleeding Hollow Clan would gather their remaining forces with the remaining Laughing Skull Clan and made there way towards the land opening of which was the site of the ruins of the town of Brionne. The Elves would see this retreat, and were able to make their way there quickly as well massacring scattered Orc forces as they moved about trying to reach this spot, and once the Elves reached the area they constantly bombarded the Orcish position forcing them to not move within the fortifications the ruins of Brionne provided. Khadgar and the Blue Dragons would move behind their ranks, and create illusions, and elementals which forced the Orcs to further remain in the same spot and by the time the Orcs had rallied enough at Brionne to become a problem the main Lucerne army had arrived to meet with the Elves and the Orcs were now losing incredible numbers to the entrenched forces of the Lucerne army and their allies outside Brionne. Realizing the numbers were going to switch away from them the Orcs would become enraged to the point that they begin splintering but a large force of several thousands charged southward towards the entrentched main Lucerne army. A fierce battle broke out and the Orcs begin to split through the Lucerne lines causing some to retreat, but Donnel Swann would charge into the breach with his Swann Knights and engaged the largest Orc he could find, and after a long battle he killed the Orc causing the rest to pull back where they were shot to pieces by the overwhelming numbers around them.
"

On the ruins of Brionne we would build the foundation of our future in Tristfall.

"

—

Gunthor Mountain
With the Orcs of Tristfall collapsed, and what few remained in the land itself now heavily outnumbered the Order of the Grey Dragon was brought in nearly their entire number in Tristfall to the ruins of Brionne where they would begin construction of the fortress of New Brionne. Built between the flowing two rivers this would be the site of the major fortress that would defend the region from any attack from the northern lands. House Dumner one of the vassals of House Hardyng was given control of the province of Brionne and the fortress itself, and it would be under their care alongside a large Order of the Red Dragon contingent that the fortress would be maintained. The province of Scolpian was created west of Brionne under the command of House Scorpian of Tristfall, and they would control a large number of mines in their lands making this a powerful position. The Tinterlands were created north of Greengarden, and west of Scolpian and since they contained the forces of the Robbet forest they were given to the newly recreated House Robbet of whom was led by Margot Robbet and well known for the Knights of the Quill. A meeting was decided to be held later to decide on the rest of the southern provinces of the new Grand State of Tristfall of which they knew that they would not control as House Arryn was the Arch Lord of the Grand State, while House Hardyng controlled the State of Tristfall.
Family Members
Relationships
Margerette Baker
See Also : Margerette Baker
Lisiana
See Also : Lisiana
"

A long time ago Edward I was saved by a girl I barely knew. She knew me, and she loved me. I knew that the moment that I saw her, but that wasn't something I understood until I had more years. Now I see the truth. I see the reason that people love so quickly. There's just a moment when you see them, and they see you and you understand. I still see her face. I still feel the touch of her lips on mine. I love her. I love her and I knew her for a few hours. Time is relative my young friend. Love is all there is.

"

—

Khadgar
Lisiana and Khadgar first met several months after Lisiana was turned into a "Daughter of Flemeth" and in one of her first tasks for Flemeth she was commanded to find out about the traps in the home of a family they planned to kill. She did her task but discovered Khadgar while she was doing it, and for whatever reason she was unable to kill him or do anything other then watch him. She watche him for weeks until finally Flemeth commanded her to return as the two Magi they planned to kill were coming back. Lisiana hid him the day of the murder and thus saved his life, and following this she remained behind and comforted him while he collapsed over the death of the only two people he had ever known. She would reveal to him about FLemeth and begged him to save her from what had happened to her along with also telling him that no matter how crazy it sounded she did love him, and believed he was capable of one day saving her.
Orden Snow
See Also : Orden Snow
Tora Crester
See Also : Tora Crester