Fall of Orleans


Creations
Spin Offs
None
Chronological Order
Preceded By
Ruins
Followed By
None
Narration
Third Person, All Knowing
The Fall of Orleans is a background story centered around the fall of the Bretonian city of Orleans during the Fall of France. The Fall of France is told through the eyes of a third person narrative of whom is all knowing and details the actual accounts of the events preceding the events of the single battle that led to the fall of the city of Orleans, and then details a brief period following the Fall of Orleans with this three events all placed in different chapters.
Chapter Summaries
Chapter 1
Chapter 1 deals with the events preceding the battle of Orleans.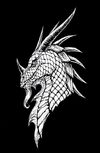 The Rise of Lucerne
I saw the destruction of the world, and knew I had to stop it. There was nothing left to do but become bigger then everyone else. The Empire was never going to be the beacon the world needed it to be. Westros was on fire. The Bretonians had reached for the stars and been burned. And the old shadow of Numeron was fading far too quickly. It was left to us in Lucerne to change the fate of all those who wished to reject darkness. We were the last hope for a world who had long since given up on believing.

The city of Orleans had been the dominent fixture of central East Bretonia and the capital of the Dukedom of the same name. As the seat of the Dukedom of Orleans the city was controlled by 
Chapter 2
Chapter 2 deals with the Battle of Orleans which is the event that destroys most of the city of Orleans and leads to the reality of the future Orleans. The Orcish armies fresh from their victories all across southern France move towards Orleans where despite calls for assistence the only real forces to enter the Orleans region are three armies in the form of a retreating Bretonian army, the Kingdom of Lucerne, and a small force of Elves from the Realm of Zelhinir.
Chapter 3
This chapter deals with the events that follow the Battle of Orleans and the short term consequneces to the city of Orleans as well as the region of Orleans. The city of Orleans is completely devestated 
Community content is available under
CC-BY-SA
unless otherwise noted.