We're Getting Mutants in the MCU - The Loop
Play Sound
Gilbert Fouline is the son of two commoners from Hillsbrad of which means that he was born not a member of any noble family in the Kingdom of Lucerne, but under William Lovie III. has become lord of House Fouline a knightly house under House Lovie. Gilbert Fouline had three siblings in the form of Daevin, Sara, and Violla Fouline of which his brother Daevin was killed during the Battle of Lyons, his sister Sara is married to (find a man for her) and in this marriage has become important in (find a family), and his final sister Violla is a servent that works at the House Lovie Sky Towers after her brother got her into the job. Gilbert Fouline would marry his wife Ellia when he was twenty and together the two would spend much of their time together and are still deeply in love. With Ellia he has three children in the form of Gulbert, Halena, and Katrina Fouline of which his son Gulbert is a young member of the House Lovie Honor Gaurd, his daughter Halena has followed in her aunts footsteps as she joined the House Lovie servents, and his final daughter Katrina joined the Order of the Green Dragon after she grew in a relationship with (find a man),
Gilbert Fouline was born in the poor slums of Lucerne Proper and thus he believed he would be destined for the mines, or the farm. This was changed when he would go fishing south of Lucerne with his friends and while there he would witness a fight break out between a caravan and several bandits. While his friends hit and wouldn't assist he took out his sword and went ot the rescue, and when he was done he had killed the four bandits and saved the merchant. The merchant would turn out to be an important servent for House Martell, and they would raise him to their service and knight him for his service. Now a Dragon Knight he came to rest inside the House Martell honor gaurd for many years until he was reasigned by order of King Bill Lovie of whom wanted to get him away from the Martells of whom he believed were planning to kill him.
History
Early History
Gilbert Fouline was born in the poor slums of Lucerne Proper and thus he believed he would be destined for the mines, or the farm. This was changed when he would go fishing south of Lucerne with his friends and while there he would witness a fight break out between a caravan and several bandits. While his friends hit and wouldn't assist he took out his sword and went ot the rescue, and when he was done he had killed the four bandits and saved the merchant. The merchant would turn out to be an important servent for House Martell, and they would raise him to their service and knight him for his service. Now a Dragon Knight he came to rest inside the House Martell honor gaurd for many years until he was reasigned by order of King Bill Lovie of whom wanted to get him away from the Martells of whom he believed were planning to kill him.
Learning Hard Truths
See Also : Bill Lovie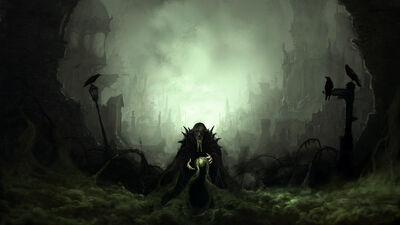 "

I should have been used to the lies by this point. At some point he just became a sort of running joke in my life constantly appearing and telling me something else he had failed at or caused to go wrong.

"

—

William Lovie III.
Late at night Bill Lovie used all of his power to summon himself as a spirit into Cloud Tower bypassing the light defences of the Blue Dragon members that were in Lucerne. In this form William Lovie was approached by Bill Lovie who told him that he had fathered other children with a women named Esme Portmane in Lorderon, and that he was sorry for doing this. Bill in this moment apologized to Andrew for creating all the damage and evil that he had created in his time, but he wanted Andrew to know that whatever he thought this meeting was it wasn't the end because Bill was now completely gone when it came to morals.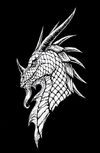 The Rise of Lucerne
I saw the destruction of the world, and knew I had to stop it. There was nothing left to do but become bigger then everyone else. The Empire was never going to be the beacon the world needed it to be. Westros was on fire. The Bretonians had reached for the stars and been burned. And the old shadow of Numeron was fading far too quickly. It was left to us in Lucerne to change the fate of all those who wished to reject darkness. We were the last hope for a world who had long since given up on believing.

I was awoken by a crash near the bed. Despite the loud crash I looked beside me and Bella remained asleep, and looking over I saw Ashley playing with the rattle hanging from above her bed smiling as if the most happy thing in her life was right before her. Getting out of bed I went to where the noice had come from and discovered nothing, but again I heard a noice. This time the noice came from outside the room, and I walked through the door finding darkness outside of the few candles that remained flickering. Following the noice into the next room I walked inside and nearly fell down when I saw my father sitting in a chair.
"Do not scream son I mean you no harm." Everything in me wanted to scream. Everything inside my soul wanted to lash out at him and kill for everything he had done. Back when I last saw him I knew only a sliver of what he had done. The massacre of a plague, the destruction of Tree Hill, the attempted destruction of Gondor, it just kept going and going.
"You give me one good reason why I shouldn't slash your throat and bury you beside the son you forced into madness, and made me kill." Seeing him brought up everything that had happened at Berne. I thought of poor Amber lying broken beneath me as I carried her fallen body back home. I thought of my poor son Thomas who would now grow up never knowing the love his mother had for him. I could tell him as much as I wanted but it wouldn't change the fact that she was gone. For whatever reason though with him sitting in front of me I thought of my broken brother. In his final moments I had seen him for he was. A scared little boy who had just wanted to be loved, and when he realized he couldn't have that he broke.
"I'm sorry you were forced to deal with that, but I am not to blame for the madness in his soul." It was always an apology to me. Even as Alice was brutalized it was me he apologized too.
"He just wanted you to say one nice thing. How much different would he have been if you had said one god damn nice thing to him." For a moment he flickerered as if battling within himself, but in barely any time the battle ended and he continued.
"I didn't come here to talk of that brother. I came here to discuss more of the mistakes I have made. This is nothing but a spirit in the myst that I now inhabit, and already I have been senced by men better then I ever was. In the end I must tell you of things I have done wrong that you will never know if I do not."
"Thats a list too long for any man to keep track of."
"Perhaps it is, but I love you son and you deserve to know."
"Say it and begone from here spirit."
"Long ago. While you were just a baby I visited Lorderon briefly on my way to the wars in France. During this time I met a women. This women has three of my children. These three children do not have the shame of knowing who I am, or what I have done, and for that you must keep in mind. Find them in Lorderon, and make them whole. Do not make the mistakes I made with our family and hate those who deserve nothing of the kind."
"It never ends with you does it." He looked pained as he continued speaking
"This will be the last time we speak son. I know that may not pain you but for me that's the most painful thing to imagine in my entire life. I watched Kingdoms die. Watched armies destroyed in front of me. Those things don't even compare to the love I've had for you since the moment I first saw you. The first time I held you I knew you were it for me. You were the thing that would drive everything in my life, and I truly with everything inside of me wanted nothing more then your happiness. I know it all went to hell, and after this I'm going to be completely consumed by the things in my mind that are wrong...but I just want you to remember that you have a family now and you must protect it the way I never could. You must protect House Lovie. You must."
After this William would wake up his wife, and sister and as they talked his cousin Emma Bell came up as well telling them that Edward had arrived with several Order of the Blue Dragon members in order to see what had entered the Cloud Tower. Telling them what had happened there was shock around, and Edward reluctantly left not wanting to intrude as the Lovie's discussed the issue. They would all agree that the fault did not lay with these children as they were far away, and that they should make attempts to connect with them.
Finding Family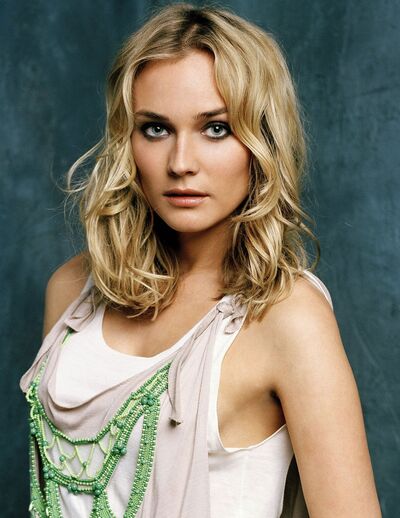 "

It was a no brainer in reality. While I had some fear of what there involvement in the family meant, these were my blood. Blood is everything in this world, and if we abandoned them then we were no better then the father we hated so deeply.

"

—

Alice Lovie
With the decision made William took his sister Alice, as well as his cousin Emma Bell to Lorderon where he planned to welcome his half siblings into the family as well as welcoming this women that had given birth to his father's children. The group would be joined by many others as the King of Lucerne travelling to a province so far from home would bring about all manner of problems. House Lovie would enlist nearly three thousand men from the personal levies to travel with the force and Oberyn Martell was placed in charge of the defence of Lucerne while they were away. The Shadow Council would obviously also join with the trip and Leven and William would ride together for much of the trip while Edward would ride with Jasper of whom was cold to him for most of the trip. They would be joined at the gates of Lucerne by Hedrik Clegane III. of whom had left immediatly when he had gotten the raven about the summoning from William, and thus would join them as well. When Alice asked William how he was going to se easily let these new people into the family he anwsered her with the following.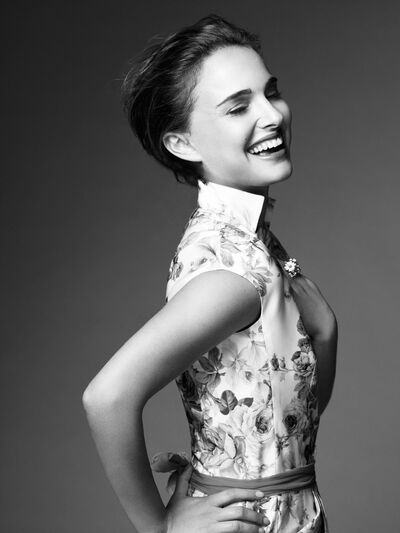 "

For whatever reason Sean never got along with anyone. I know in my head that there isn't a single kind word or accepting invite that I could have given to him that would have changed that but...my heart tells me not to make the mistake again.

"

—

William Lovie III.
As they made the trip the group found themselves nervous about what kind of people they would find as their new family. Emma Bell wondered outloud many times whether this was some sort of trap that had been carefully planned by his father, but when this was discussed most discarded it due to the belief that of all the things he had done Bill had shown no ability under any cercumstances to actually harm William. Travelling along the road they took boats waiting for them in Lole from the growing fleet of the Order of the Red Dragon. The group is forced to travel through the Trident where Walder Frey demands double the rate of usual passage from the Lucernian fleet as payment for the insults that Robb Starke had supposedly layed on them. Wishing to meet with Walder aboard the ships they were told he was to old to do this but William could land and meet him inside the castle. This was rejected diplomatically and the group continued without further interuptions to Lorderon where they arrived in the port to much happiness.
Meeting Family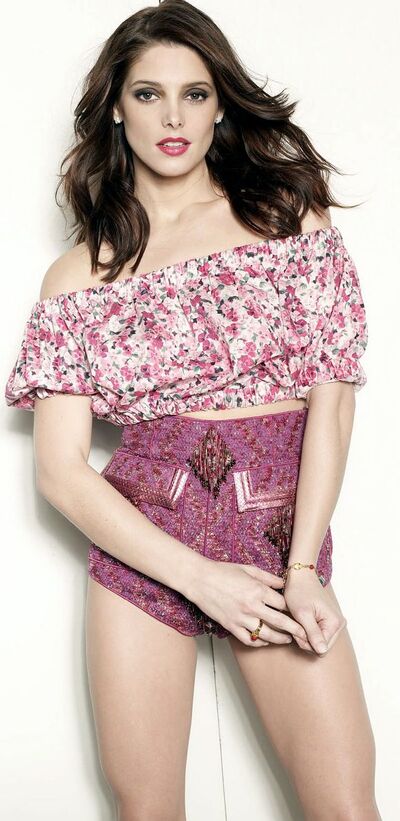 "

The idea of meeting them was one thing. Now we were actually there and had to actually meet these people who shared our blood.

"

—

Alice Lovie
Arriving in Lorderon they were met by Arch Lord Arthas Menathil, of whom many who had met him previously were confused by the shocking change in his appearance. Where before he was clean shaven and his eyes clear he now appeared to be ragged, and his eyes had changed in appearance to a near mennacing look. William would alert Jasper, and Leven to this change, and as this happened Edward saw that he was not consulted and was hurt deeply. The group doesn't notice as Edward is left behind and travels to a tavern, and they make their way to the palace where Arthas apologizes for his wife's absence but he cannot find her. Arthas has a fit that appears to be a siezure, and is taken away by several retainers, and following this they meet with Imlad, and Calia Menathil sister, and cousin to Arthas of whom would make arrangements to meet with Esme Portmane. Esme lived in the palace with her daughter and son while the remaining daughter lived in Arnor as a princess they were told. Esme arrived with Jamie, and Diane Portmane and the rest of the non Lovie members would leave the room as they discussed things. Esme immediatly knew what this was going to be about as she obviously knew who the father of her children were, and Diane also was aprised to the situation so it was only Jamie that they had to explain things to. Jamie would be clearly hurt, and William took him out of the room to talk as the girls all hugged and got to know eachother. Jamie and William would discuss many things, and eventually it came to his future and William said that he still had to prove himself but if he did he would be the eventual Lord of House Portmane and since it was being made into a cadet house of House Lovie his power would be heavy. Asking how this was possible when he was a bastard William made it very clear that he was no longer a bastard, and William's younger sibling and sole remaining brother would hug him so suddenly that Jasper nearly sliced him in two before realizing it was just a hug. The family would stay for several days before finally departing for the west where Diane returned with them while Jamie was left in command of House Portmane but would visit with Esme some time in the future. During those days they stayed William would also remain because he and Edward talked and he learned of the talk with Jaina and Medivh and he wanted Edward to look into this which he did with the help of Leven Martell.
The Start of the Faraday Conflict
My brother is dead. I demand justice from the royal family.
Death of Joseph Faraday
Main Article : Death of Joseph Faraday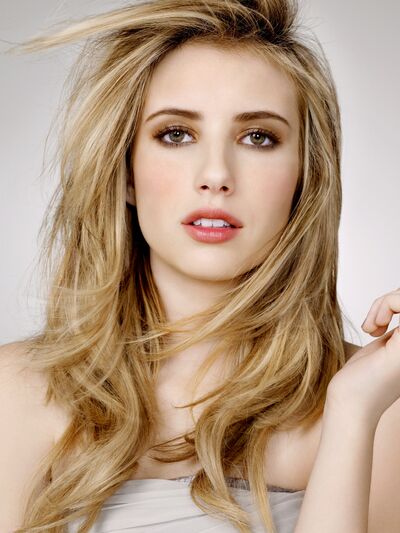 "

It was the most painful death I've ever seen. This man was clearly lost in his own sadness to such an extent that only death could release him. I wish someone could have saved him. I wish I could have saved him.

"

—

Emma Bell
It was around the time that Freddie Highmore and Emma Bell were beginning their full fledged secret relationship that Joseph Faraday and his own personal level of depression would cause a massive problem that would eventually spread into a household rivalry. Joseph Faraday had been betrothed to Emma Bell for a time but this had ended after Emma had become smitten with Fredrik Highmore and had convinced her mother to end the betrothal. Unable to tell the Faradays the real reason they had offered their younger daughter Hanah Bell of whom while younger was still a prime match, and for Charles Faraday this was seen as a fair trade, but in the case of Joseph Faraday this was a terrible insult. By this point they had begun to discuss the idea of telling Emma's beloved cousin William of whom was also Freddie's friend, but at that point had not fully worked up the courage to say anything yet, and it was under these pretents that they went to a tavern in Lucerne proper to be alone together. The two were having a great time until Freddie went to the tender to ask for a refill of the drink that Emma had come to enjoy and when he did the situation would drive out of control. When he left Joseph Faraday would use this moment of departure to attempt to seduce Emma Bell of whom he had been watching for some time from across the tavern. Where once his natural looks had allowed him to get any manner of girl that he wanted, as his reputation had spread so to as a result had the number of women interested begun to dwindle. As he had become used to resistance he had also become used to forcing his way on girls and using his noble birth, and money to bribe off any trouble after the case, and thus when Emma told him she was with Freddie, and that she was noble born he saw this as the same rejection and he started to get more forceful in their meeting. When Freddie came back to the table and found the situation he attempted to remain calm and simply advise Joseph who was much older then him to back away. This calm approach did not go over well and Joseph reacted with laughter before punching him in the face knocking Freddie momentarily down, but he quickly got up and following this the two would become involved in a scuffle of which Joseph would lose causing him to request a duel with Freddie Highmore.
"

Your Grace I only saw the end of the fight, but what I saw was clear. Lord Faraday attacked Lord Highmore, and despite Lord Highmore disarming him and attempting to end the fight...despite these attempts Lord Faraday would attempt to kill your cousin my your grace. Only Lord Highmore moving quickly saved Lady Bell's life.

"

—

Emma Bell
By this point Paulo Snow entered the tavern after finally catching up with Joseph, and by this point he found Joseph tauning young Freddie into a duel, and because of the large crowd Freddie was forced to go into the duel even though he knew that Joseph wouldn't stand a chance. Joseph Faraday would taunt him into the street and then took out a sword threatening Emma of which caused Freddie to sadly take out his own sword, and the two fought although with Joseph nearly falling over drunk it wasn't much of a fight as Freddie knocked his sword aside and shouted for him to surrender. Joseph refused and charge Emma with a dagger forcing Freddie to stab him through the back to stop him, and killing him nearly instantly. Paulo took out his sword and tried to attack Freddie of whom he was able to fight breifly before guards from the nearbye House Elbertson led by (Ser) Underian of House Elbertson would step in and stop Paolo of whom watched screaming as Freddie left the scene carrying the crying Emma Bell.
Following this Emma would wake up the following morning surrounded Alice Lovie, and her aunt Catherine Lovie of whom let her cry and held her before finally telling her that a trial had been demanded by the Faraday's over the death of Joseph Faraday. At that point she begged to know where Freddie was and they said he had been taken and placed in the Lucernian dungeon awaiting his trial, but when she became irate that he was in jail for basically defending her they revealed this had been decided only after he had returned to the House Highmore estate and the Faraday's had attempted to kill him in the courtyard leading to Desmond Faraday also being imprisoned awaiting trial. Dressing quickly she accompanied Alice into the courtyard where they were met by some twenty House Lovie guards including Giblert Fouline, and James Junnsworth of whom escorted the group to the King's Keep where Bella Swan was preparing the court for the arrival of the group. With King William in the Port of Stormwind celebrating the foundation of that city while this was happening it did fall to the Councillors of Lucerne, and the Queen to determine the court, and under these circumstances Bella would prepare ahead of the time and had recalled many of the most influential in the Lucerne Court. The trial would have five judges as was the way in Lucernian courts in the form of Cersei Lannister, Bella Lovie, Brandon Starke, Liam Greymane, and Mace Tyrell of whom would listen to the words of the plaintiffs first in the form of Desmond Faraday who had been released from jail alongside Freddie. Weaving a tale of lies he argued that Freddie had killed Joseph in blind rage using Magi and trickery. The Faraday's brought forward several men who were not present at the fight of whom told the court that Freddie was a well known pedophile and had also been found killing children in Nortburg years before, and while Brandon Starke on the council would openly laugh at the truthfulness of these stories, it wasn't until the defense led by Lysa Highmore called as their witness Underian of House Elbertson that the case was completely ended. Underian as a witness and a knight testified that he saw Freddie attempt to stop the fight and even after defeating Joseph attempted to resist hurting him, but Joseph had brought death upon himself when he tried to kill Emma Bell of whom took the stand next and as a princess of Lucerne her words would end the trial when she agreed with Freddie, and Underian.
"

This case was a farce, and you Lord Desmond Faraday should be embarrassed that you wasted our time in this manner.

"

—

Mace Tyrell II.
Following Emma Bell's words the judges would briefly speak together before Brandon Starke spoke giving the words of the judges in the form of stating they had come to terms with the fact that Freddie Highmore was innocent of murder, and then proceeded to verbally attack Desmond Faraday and several of the Faraday retainers who had wasted their time with this hearing. Desmond would at first remain silent but then responded with great anger shouting and trying to get to Freddie of whom stood stoically as the House Lovie guards took Desmond away where he would spend the day and night in the Lucerne Dungeon. While Desmond was imprison again Bella Lovie, and Alice Lovie would take up court at the Keep and would summon Charles Faraday of whom they would have a long conversation with about the events of the day. Charles made it very clear that he was demanding consequences against House Highmore and that unless there were consequences there was going to be reprisals against House Highmore. Once Desmond was released his father was told by James Junnsworth that until William Lovie III. returned and he was on his way that nothing more would be done in the matter, and grudgingly Desmond agreed as he believed that the King would punish Freddie. Following the departure of Charles Faraday she would meet with Cersei Lannister and the two have a nice conversation before Cersei unknowingly slips that Lanna Lannister had traveled to the Port of Stormwind and realizing that Jasper is a liar about not seeing Lanna anymore she says a quick goodbye to Cersei and goes to find Dylan Steinmare. Finding him talking to Emmett she has him excuse himself and following Alice the two return to the Cloud Tower where without any real words of what she is thinking she seduces Dylan and the two sleep together. Following this the two discuss there futures and Alice all but pleads with Dylan to tell her to not marry Jasper, but despite proclaiming his love for Alice he knows he cannot divorce Laera Steinmare who he loves as well, and she must marry Jasper Hale for her brother, and although she has come to hate Jasper she knows this is the case. It is following this decision by Dylan that an angry Alice would begin the plot to have Dylan removed from Lucerne and sent back to Castle Steinmare as she had lost faith in him.
Return of the King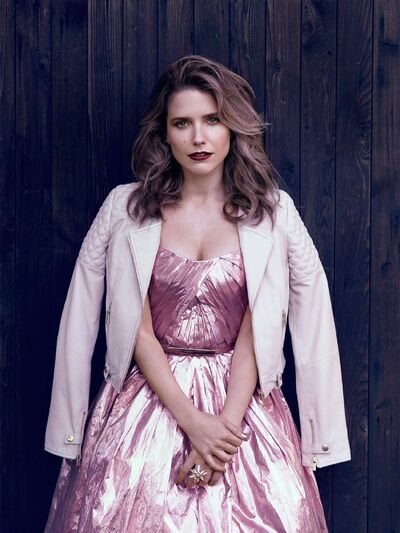 "

This is a kingdom of laws Lord Faraday. The High Court of Lucerne has put forward a unanimous decision on the matter. What would you have me do?

"

—

William Lovie III.
Following the court decision the situation remains in a holding pattern as the Faradays await the return of the king of whom they strongly believe will reverse the decision and they will get their vengeance. When William Lovie III. arrives back at Lucerne following the debacle that was the death of Joseph Faraday and trial of Freddie Highmore, and upon his arrival he is met at the gates by Alice, and Bella of whom accompany him back to the Cloud Tower where upon their arrival they tell him about the trial and he is quite shocked but is proud of his wife, and sister for their handling of the event but despite agreeing with their decision he is forced to meet with Desmond, and Charles Faraday of whom ask for punishment against Freddie Highmore. Tired from his trip he tells them that the law is concrete and there is no changing the decision, and unknown to him the Faradays take this as meaning that he is saying they must get justice themselves and while disappointed they see this as an opportunity to get their own revenge on House Highmore. Following his conversation with Desmond, and Charles he returns to the Cloud Towers and has a long conversation with Alice, but despite wanting to and Alice pressuring him to reveal the truth of Brooke he refuses to and the two siblings say goodnight and William goes to his room with Bella where he sleeps with her. Waking up after sleeping with Bella he is overcome with sadness over being apart from Brooke, and despite having Bella's arms around him he feels no better, and leaving his bed with Bella he goes to Alice's room where still overcome with emotions over being apart from Brook he finally reveals the entire truth to Alice that he is in love with Brooke. The two siblings argue for some time as William reveals the true scope of the relationship, and only after this does Alice truly come to understand that William's feelings are more then just lust. Revealing the scope of the relationship leads Alice to go through the endless list of potential problems it creates, and emotionally exhausted and unwilling to let his sister be mad at him he agrees to Alice's demand that he break things off with Brooke.
Removing Dylan Steinmare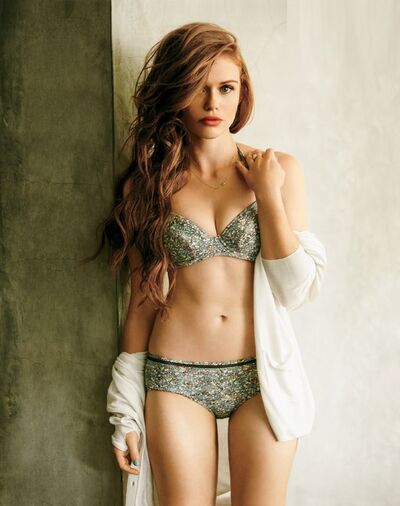 "

I see now that I am the other woman. I allowed myself to become the kind of girl who sleeps with a married man. I cannot have him here one more minute.

"

—

Alice Lovie
With Alice stressed about everything that was going on between William, and Brooke she would allow her anger towards Jasper to grow, but without any way to resolve that her anger turned on Dylan Steinmare. Dylan had failed to be the escape from Jasper that she had wanted him to be and thus in her anger she begin a plot to have him removed from the capital despite his close relationship with William. Another growing part of his removal was due to the relationship that Alice begin to have with Laera Steinmare, who Alice begin to become quite close friends with. This friendship made Alice feel worse becasue she had betrayed Laera and slept with Dylan. With all of this in mind Alice would send a letter to Fenrick Steinmare of whom in the letter she asked to send for Dylan and then begin arranging for the why when she had Dylan named to the Order of the Red Dragon and made a general in the order with a plan of founding the 7th Waffen Steinmare Division. As a part of this move it was Alice that conspired with Edward Cullen in order to block what Alice knew would be the eventual attempt by Dylan to have William step in and stop Dylan's removal, and with Dylan being openly hostile to Edward it took little convincing to gain the assistance of Edward. As Alice plans the removal of Dylan she decides to bring Edward into the plot as she knows the two are at eachothers throats and also wants to make Edward loyal to her and not fall into loyalty of anyone else leading her to summon Edward to speak with her at the Cloud Towers. Edward arrives that night at her summons and the two have dinner in what is an all but empty cloud towers and Alice plays on the lonliness of Edward to gain his assistance in the plot against Dylan making it out to seem to Edward that it is more Dylan than Jasper that is responsible for Edward's isolation. When Dylan was told of this he attempted to resist this assignment seeing it as little more then exile, but his attempts to until William returned to the capital were opposed by Edward Cullen of whom confronted Dylan. During this conversation it was the two long time rivals that finally bared their true anger with Edward revealing the extent of the plot against Dylan and the invovlment of Alice which was a shock to Dylan. The moment that Alice's involvement was discovered it was Dylan who understood that he was without real options and accepted that he would be going to Castle Steinmare and also that he had possibly ruined things with Alice of whom he had true feelings for.
Family Members
Relationships