Guardian of the Valley


Creations
Spin Offs
Full Stories

---

Background

---

Short Stories

---

Chronological Order
Preceded By
End of Darkness
Followed By
The Rise of Lucerne
Narration
POV Character Narration, Unreliable
The Guardian of the Valley is the second book of the New World series, and is the third longest of the series. The Guardian of the Valley begins following the coronation of William Lovie III. and now King of the Kingdom of Lucerne William deals with regaining control of the Valley of Lucerne as the Second Lucernian Civil War rages alongside his dreams for the nation.. The story of the Guardian of the Valley ends with the events of the Battle of Berne and throughout the story many main characters are killed.
The Guardian of the Valley begins with the Tournament of Nortburg where a now crowned William Lovie III. deals with weight of ruling over a kingdom that suffered under a decade of poor rule by his father.
POV Characters

The end of darkness contains several POV characters in the form of many of the characters that will continue to be the main characters throughout the New World series.
| POV Character | Chapters |
| --- | --- |
| William Lovie III. | 1, 7, 11, 16, 23, 26, 30, 33, 36, 51 |
| Alice Lovie | 2, 12, 27, 40, 44 |
| Jon Snow | 8, 14, 28, 50 |
| Edward Cullen | 6, 9, 18, 29, 34, 42 |
| Lucas Scott | 4, 20, 49 |
| Hedrik Clegane III. | 3, 10, 15, 41 |
| Leven Martell | 12, 31, 35, 38 |
| Franklin Brent IV. | 5, 16, 24, 37, 48 |
| Brooke Scott | 17, 46 |
| Ezio Ederiz | Prologue, 19, 21, 39, 47 |
| Lornax | Epilogue |
Births and Deaths

Thomas Lovie
Ashley Lovie
William Lovie IV.
Riley Scott
Lucie Lovie
Sean Lovie
Amber Heard II.
Plot Summary

Chapter 1
William Lovie III.
Chapter Details
William Lovie III. is the POV Character of this chapter and during this chapter William Lovie III. is crowned King of Lucerne, and begins changing the way the Kingdom is running including many changes. The Nortburg Tournament of 5125 is the main theme of this chapter, and is important in revealing the extent of the outside kingdoms of whom many send representatives to meet the new prince, while the True Sons of Lucerne sent a group in an attempt to win the tournament using the fearsome Danzal Krinner. The arrival of these True Sons would cause William himself accompanied by the Shadow Council and Charlie Swan to confront them and while at first wanting to bar them from the tournament as they were basically traitors the arrival of Hanna Arryn, and Aria Arryn would lead to William demanding to speak privately with Hanna and Aria. The leader of the group in the form of Kieth Schwartz who was a father of sorts to William growing up would demand to speak with William first and William would agree to this and accompanied by Jasper the two would have a long conversation where in Kieth would agree to let William speak to Hanna and Aria and would also say that he had a gift for them before he left. Speaking to the two alongside Jasper, Leven, and Charlie Swan he would discover that the situation in Berne was growing completely out of control and that was why they had agreed to all the demands of Sean Lovie and had come here. Seeing that his friends were in grave danger he would agree to play along with the plans of the True Sons and allowed Danzal to take part in the tournament. The group outside of Hanna would leave but William would ask to speak to Hanna alone and speaking to her the two discussed Amber and he would finally get the truth of what had happened to have her leave, but even more then this he learned of his child with Amber in the form of Thomas of which would give him even more reason to need to move quickly against Berne. Following this conversation Kieth Schwartz would give William a picture of his father Bill Lovie and his mother Lisa Tyrell back in happier times and with this despite wanting to say goodbye to Kieth he would not and Kieth would leave the tournament. The Sindar Elven Kingdom of Quel'Thalas sends representatives in the form of Alleria Windrunner to the tournament as well with the purpose of arranging a stronger relationship with the Kingdom of Lucerne's new King. William Lovie's friend in High Forest Taflarion Stormrage had come to the tournament and advised the Quel'thalasian Elves to come and meet him as well and with Taflarion's positive view of Quel'thalas the conversation goes very well between the two groups. Towards the end of the chapter he meets with several representatives of foreign kingdoms of whom he is able to have positive conversations with, and with the Manderlys who control the White Knife he and his father in law Charlie Swan are able to arrange a marriage between Wildred Manderly, and Miley Black. In this arrangement he and Charlie Swan decide that they will send Lucas Scott of whom is deemed by many to be the hero of the Siege of Tree Hill and thus someone they want to remain close too, but also William has become obsessed with Brooke Scott and thinks on her constantly believing that this will give him a chance to see her again. The chapter ends with the arrival of Brooke Scott of whom breaks down crying in front of him as he stands with Leven, and Jasper and William quickly takes her away from the two into a back room where before he is able to say anything she reveals her stomach showing she is nearly four months pregnant from the time they last saw each other. Realizing in that moment she appears more pregnant then Bella he ponders the consequences of this but she doesn't demand anything just wishes him to help her with her grandfathers funeral.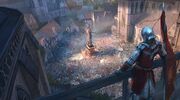 I get this moment brother. You forgot through your youth, that unlike you the rest of us out here in the world have things happen to them. Your the villain along with this whore because of what you have allowed to happen. One does not blame the virus for infecting its victim. You blame the monster who created the virus, and you my brother. You are the reason I am what you see before you..
"King William. I would like to introduce you to Alleria Windrunner. Alleria leads the Sentinels of Quel'Thalas."
---
"I know you may not feel the same way, but I want you to know how truly amazing it is to see you again Will." His face rose with a smile as he looked at me and it brought me back to thinking about the man who had helped teach me how to swim when I was a boy. He was a constant throughout my youth taking on my fathers role for those months when he could barely leave the tower.
"You know I cannot same the same. And you know why."
"I want you to know that I am sorry. I want you to know that he is sorry."
"Do not speak of him here or this conversation will end."
"That hatred that you feel. Thats what drove him William."
"I know my friends would never let me do the things you let him do."
"Your friends love you. As your fathers love him."
"Love doesn't mean you let those you love go mad with no attempt to stop them."
"You look at it now and believe that if you started talking about killing your own daughter that what Jasper would stop you. Leven would stop you."
"They would. As you fucking should have!" I knew I was being too loud. The tournament was not even close to starting so the numbers here were low, but this was all so fresh. I could not be seen as being my father.
"They would do as we did. They would speak to you like I spoke to your father. I told him of the madness of what he was thinking. I told him that he had lost himself in that damn book. I did everything your friends would do. The only further step I could have taken was the one thing I could not do."
"They would."
"Look me in the eyes William and tell me that you truly believe that one of those people hovering outside this tent would ever raise a sword against you."
"Will you let me speak with Hanna and Aria?"
"Your father sent them here so that you could."
"In return for what? My father does not gifts without expecting something."
"He simply wants to atone."
"There is no atoning for his sins."
"His death will, but that time has not come yet."
"Glaurung willing."
"I will miss you William." I went to speak but he stopped me with a hand and the moment he raised his hand Jasper's sword was out and at his throat. "My family will show that I had three children in my life. This is only a glimpse at the truth. I always saw you as my son William. I loved you from the first moment your father brought you out and I saw you. I knew. I knew from that very moment that you would save the world. Your father was gone, and I had to accept that with your father left my chance at being a part of your future." He moved his hand to my hair gently running his hand through my hair, and despite everything he had done I couldn't get the memories of all the times we had spent together out of my head. "I love you William." Without a word he moved his hand to his face wiping a tear away and walked to the entrance of the tent. "I'll send in Hanna and Aria." I just nodded at him. I couldn't lie and say what he wanted to hear. He had done too much to tell him the feelings I harbored for someone who had been like a father to me. "I'll be leaving after you speak with them, but before I go I have a final gift for you. Come find me when your done."
"Are you okay Will?"
"I'll be fine."
---
I could hear her voice from within the tent. I had spent only a few days with Brooke and her voice was like a siren to me and with the siren now within range I left my conversation with Alice without a word and left the tent going towards her. I saw her immeidatly as I left the tent, and she looked to be in an argument with Leven, and Jasper of which Jasper was holding her by the arm in what looked to me as an attempt to stop her from falling over.
"Lady Scott." I had reached her and she saw me letting out a smile when our eyes met. She curtsied and I took her by the hand.
"My King if it is possible I need a word." There was a desperation in her voice and despite the looks from everyone around me I ignored them.
"Of course milady." I turned towards the tent to see an enraged Alice who was glaring at me. "Sister we shall finish our conversation later."
"As you say." Alice walked right by me hitting me in the shoulder as she left, and while usually Emmett would have laughed at such a childish display there was no laughter to be found. Without another thought of the stupidity of being so brazen in my behavior I led Brooke into the tent closing the flap behind us.
"You couldn't stay away." Turning around from closing the tent I regretted the words as Brooke had tears flowing down her face and rushed into my arms. "Tell me whats happened?"
---
"What is it Will?"
"I was talking with Hanna Arryn."
"I fear I have been out of the loop for too long. I don't know the name."
"She was a friend of mine during school. She came here as a sort of measure of what I would lose if I don't stop moving against Berne. She was a threat of sorts."
"Your brother has not realized the end is at hand?"
"He still clings to the idea that he can somehow win this."
"This threat doesn't change what you have to do."
"Its more then just Hanna. She came and told me of Amber Heard." I didn't wait for any recegnition from Brooke as how could she possibky know of Amber.
"Your former betrothed?"
"How did you?"
"I've been doing my research on you my king."
"She is in Berne too."
"Do you still care for her."
"We were children when we were betrothed. We played the married couple, but we were children."
"You fear for her?"
"Hanna told me that our childish playing has resulted in a child. Amber Heard is locked within the walls of Berne with my firstborne."
"She had your child?"
"Apparently. And now this poor child lives under constant threat of being discovered. It is not enough that my childish behavior with his mother has led to him now living a life as a base born child. No now I have put his life in danger by not stopping my brother a long time ago."
Chapter 2
Hedrik Clegane III. is the POV Character of Chapter 40 and during this chapter he arrives at the Tournament of Nortburg where he accompanies William as he meets with the High Elves under Elendil Finwe of whom have come to discuss an alliance with William and Lucerne. The Elves appear very honorable about their intentions and the talks go well, with Hedrik leaving but William inviting the Elves to found a small settlement in Frosthelm. The Elves like the idea and Elendil sends his sons back to Ulthuan to make the arrangements while he will accompany William for the next while. Following this Hedrik returns to Lole where he meets with Kaila Skane of whom joins him as he is forced to deal with the first of what would become a common occurance of True Sons of Lucerne attacks after a mercenary troop of soldiers ransacked the area north of Lole under the orders of Sean Lovie in Berne.
Chapter 3
Brooke Scott
Chapter Details
Brooke Scott is the POV Character of this chapter and during this chapter she returns to Tree Hill with a royal edict from William Lovie III. giving her power to begin the preparations for her grandfathers funeral. Having this authority shows she has gone behind the back of Dan Scott who is already enraged by the occupation of Tree Hill by Marcel Lovie II. and slaps her in the face which is ignored by everyone in the room and realizing that despite having the edict from William she has no ability to convince her father. Leaving the keep she retreats to her room where she cries over failing despite all the help that William had given her, and it is like this that she is interrupted by a knock at the door. Answering the door she is met by her cousin Sunilda Scott of whom she invites inside. Talking things over with Sunilda she discovers that Sunilda is not the Daniel Scott loyalist she has appeared to be and in fact is quite hateful towards Daniel and promises to help Brooke if she makes a move against Daniel. Sunilda would tell Brooke to follow her and wanting to know more it was Brooke that followed her as she took her from the Keep into the will need the help of Marcel if she is going to enact any of the edicts she has been given authority to do. Brooke would spend the next two weeks using Marcel as a personal guard of sorts as she mobilizes all the things that she will need to make the funeral happen but despite this open resistance to her father she continues to stay at the Scott Keep where her physical abuse has ended due to the threats of Marcel. As Brooke is planning in the streets with several of the other organizers she is confronted by her father and as they argue in the streets its Dan's hand that raises to strike her but instead stops from hitting her and he bows to the ground which causes Brooke to turn around and see William has returned to the city. The two make love after William reprimands Dan Scott and then they lay together with William openly telling her of his regrets over marrying Bella. With her pregnancy nearing its end the two go to the funeral and she is overjoyed when William gives a rousing speech which causes massive uproar among the people for its grace and respect towards Earl Scott. Weeks pass after this and she gives birth to her son Riley, and the chapter ends with a confrontation with Dan who discovers through overhearing her the truth of the babies father.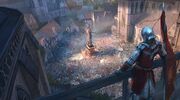 I get this moment brother. You forgot through your youth, that unlike you the rest of us out here in the world have things happen to them. Your the villain along with this whore because of what you have allowed to happen. One does not blame the virus for infecting its victim. You blame the monster who created the virus, and you my brother. You are the reason I am what you see before you..

The world always had seem so simple when I was young. I would grow up and marry, and that perfect knight that I found would gather me up in his arms and protect me from the world. It was a childish dream to believe that life would be as simple as all that, but thats the fun of being a child. When your young you get the chance to believe in things, and hope for dreams that when your older you can't even contemplate. I walked into the estate and old lady Helga gave me a strange look that I wanted to find out more about, but I didn't dare take a second longer then necessary before I saw my prince again.
As I entered Riley's room I found Dan sitting in the chair beside the crib holding Riley in his arms. He was holding him close to himself singing some song I had never heard and rocking him back and forth. This was the first time that I had seen Dan even go near Riley, and for a reason that wouldn't have been normal for a daughter to feel about her father holding their baby I felt deep within myself that I needed to protect Riley from whatever cruetly my father had in mind for him. As I approached him he begin to laugh before standing up still holding onto Riley. "Father what are you doing here?" I tried to move closer to him, but he held out a hand to keep me at a distance. It was as I moved closer and he put out his hand that I noticed the two men standing in the corner of the room. One one was hooded and what little I could see past the tattoo of a scorpion on his arm I didn't know, but the other man was very clearly Dustin Crain the lord of his family.
"Dear daughter do you not trust me to hold onto your child?" Dan gave me a mocking look before continuing. "For what reason could I have to want to harm this child? Hmmm...is there something that you want to tell me Brooke?" He moved closer to me still holding onto Riley and then shut the door behind me. I stood motionless in front of him, and as if sensing my fear he moved forward and slapped me in the face knocking me to the ground. The pain was all over my face, and I raised my hand to try and offer some comfort to the wound, but found he grabbed my hand and ripped me from the ground to make me lean against the wall. "I asked you a simple thing you moron. Is your brain so small that not even the tiniest of things can slip out." Walking into the corner I could hear rustling in the corner of the room and looked up to see Dan putting Riley into his baby bed before sitting back on the chair he had been sitting in. I let go of the wall and as I went to move closer to him, I felt hands push me from behind and saw Lord Dustin laughing down at me.
"I don't know what you want me to tell you Dan." I crawled a bit towards him before using a table to get back to my feet." Just tell me what you want to know and I'll tell you...this doesn't have to escalate any further."
"You think I'm worried about this escalating? What could you possibly do to hurt me you slut. You have been an embarrassment to this family since the first day I saw you parading around in your dresses. Tell me you pathetic girl what could you possibly do to hurt me." There was an almost inhuman look in his eyes, and whatever piece of him he lost during the siege was clearly the part of him that knew right from wrong.
"I'll tell Lucas about this. I'll tell him..."He moved with more speed towards me then I expected and it scared me to the point I jumped backwards slamming into Dustin who pushed me to the ground again. Trying to get up Dan grabbed me and pulled me towards him.
"You really are quite pathetic you know that. I know everything Brooke, I overheard you talking to your brother about your little affair with the king. The child is of House Lovie." I went to respond but before I could he threw me to the ground which crumpled me once again. I shielded myself from the incoming blows I thought were coming but instead he just kept talking. "You will not lie to me here...not in this place you will not dare to lie to me." The other man came behind me and grabbed me pulling me upwards to look at Dan. "The question of whose the father of that child has already been answered, but the question I need you to answer is how far are you willing to go to protect him." That was the kind of question only a man who didn't know what love was could ask. A parent would do anything to protect their child. I would do anything for Riley, and here I stood in front of my own father who was clearly losing his mind.
"I would do anything." I reached my hand to my face and felt the cascading tear drops dotting my face, and looked around for someone to help me. The hooded man held me tight to him making sure I couldn't move, and looking at Lord Dustin told me that he had thrown his lot in with Dan and couldn't back down. When I looked at Dan if he noticed he didn't seem to care or show any response. Walking in circles I did see the happiness in his eyes as clearly he had recieved the anwser he wanted from me
"Good. Then if your are being truthful your going to do exactly what I say. Because if you don't your lover boy is going to be hurt in ways even he can't repair." That was the moment I knew. I still meant nothing. This had nothing to do with what he wanted me to do, and had everything to do with what he clearly wanted me to make William do. So there I was stuck being held by one man, while my father blackmailed me into betraying one thing in this world that I could not betray.
"What would you have me do." Whatever he said didn't matter. I wouldn't hurt William. I couldn't hurt William. Whatever he said I would find a way to tell Lucas and he would protect me from Dan's wrath. Maybe I would simply flee eastward to Patria and stay with my uncle there. He always loved us. It didn't matter to Keith that we weren't his. It didn't matter that we must have been constant reminders of the brother he loathed so much. None of that matter to him as much as loving us. It was times like this that I missed him more then ever.
"I don't want you to betray your beloved. I don't want you to blackmail him. I just want you to make sure that when the day comes that Bella Swan is no longer alive you will be ready." To say that I hadn't thought of what life would be like without Bella alive would be a complete lie. Every time he returned to the city he shared with her, the bed that she warmed for him. I grew sick. What right did she have to what was mine. We both had sons for him. I'm sure that Bella loved him as any servant loves their master I mean how could she not, but she was nothing. An insect scrambling around the world trying to destroy my relationship with William.
"Ready for what?" Dan gave a wave to the man behind me and he released me. Turning back to him I looked in his face and saw more of a monster then a man. He had a crooked nose that made the rest of his face look even uglier then it would have otherwise. A massive burn covered the left side of his face and puss oozed from it as if it was an open wound still. As if it had happened yesterday. His left eye under the burns was gone, but his right eye had a peircing glare to them that made clearly understand how bad a man this was. Who was this man.
My staring at the ugly man was interrupted by Dan's voice behind me answering my question."For you to be Queen of Lucerne you moron."
-Exerpt from the End of Darkness
Chapter 4
Leven Martell is the POV Character of this chapter and during this chapter she was staying in the Cloud Tower as the acting steward of the city while William was away in Tree Hill hosting a funeral of the late Lord Scott, and while she was there she got to know Bella better and came to really the like the shy girl even though she had William. Bella Swan now Bella Lovie by this point is heavily pregnent and only two months away from giving birth so she barely leaves the tower during the time Leven is there and it is in this situation that her two sisters arrive accompanied by a force of House Martell. With this in place the Cloud Tower comes under attack by the forces of House Jestife of whom was inspired by Sean Lovie to believe that the True Sons of Lucerne were going to instigate a massive attack across Lucerne, but instead of this it was simply House Jestife and elements of the Weeping Sisters Mercenary force. The attack while numerous is discovered after several Jestife men give up the attack in return for being pardoned and this allows Leven to plan the defence of the city.
Chapter 5
Alice Lovie
Chapter 6
Edward Cullen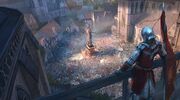 I get this moment brother. You forgot through your youth, that unlike you the rest of us out here in the world have things happen to them. Your the villain along with this whore because of what you have allowed to happen. One does not blame the virus for infecting its victim. You blame the monster who created the virus, and you my brother. You are the reason I am what you see before you..
"It's about time we finally met for this conversation."
Chapter 7
Jon Snow is the POV Character of Chapter 44 and during this chapter he joins his family in assisting House Anthor in founding the Port of Stormwind, and from there the province of North, West, and East Anthor is created from the provinces of Winterfell. As everyone is getting excited for the arrival of William Lovie III. as a part of the Port of Stormwind foundation celebrations they are suprised by the arrival of ravens heralding the fact that the Empire of Frey has reached the neck of Mormont and is preparing to come to the Port of Stormwind, but there ships are all carrying white flags so it is clearly a diplomatic mission. Following this Jon Snow attends a meeting with his brother Robb where several members of House Frey come to the growing Port offering Robb his choice of brides from the Frey. After a miscommunication the Freys leave horribly insulted, and the Starke`s are unable to get them to respond to their attempts at apologoy.
Chapter 8
Leven Martell
Chapter 9
Alice Lovie
Chapter 10
Edward Cullen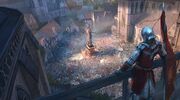 I get this moment brother. You forgot through your youth, that unlike you the rest of us out here in the world have things happen to them. Your the villain along with this whore because of what you have allowed to happen. One does not blame the virus for infecting its victim. You blame the monster who created the virus, and you my brother. You are the reason I am what you see before you..
"It's about time we finally met for this conversation."
Chapter 11
William Lovie III.
Chapter 12
Jon Snow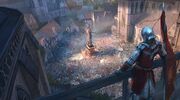 I get this moment brother. You forgot through your youth, that unlike you the rest of us out here in the world have things happen to them. Your the villain along with this whore because of what you have allowed to happen. One does not blame the virus for infecting its victim. You blame the monster who created the virus, and you my brother. You are the reason I am what you see before you..
"I'm sorry for the way I treated you as a child. I was an angry person, and I had not yet seen the light of Glaurung."
Chapter 13
Ezio Ederiz is the POV Character of Chapter 47 and during this chapter he reveals much about himself, and the Order of Raven, while he travels westward to the entrance of Berne. Detailing the recent fall of the Order of the Raven he wonders back to several of the men and women he had grown to see as family in the Order of the Raven and whether or not Benjamin Bradfoot had been able to get them out of Ravenholdt before they had been killed. When he enters Berne it is revealed this was before Sean had arrived as when he meets with the Arryns they talk about how word had just reached them that William had gained victory in the Battle of Minas Ithil and was making his way west to relieve the city of Tree Hill with a large alliance force of Gondor, High Forest, and Lucerne. The chapter shifts with Sean Lovie teleporting to the city and he leaves a very ominious feeling upon his arrival. Ezio details the dramatic fall in the city with the arrival of the mercenary force called the Stormblown of whom take control of the city through the commands of Sean Lovie and despite being outnumbered the anti-True Sons of Lucerne are demoralized by the failings of he Lord of House Arryn. The chapter ends with Ezio stealing the letter written by Tristan and being sent to Lucerne and replacing it with a new letter which he wrote himself and Ezio in this new letter reveals that Amber is in Berne as well as the existence of Thomas Lovie within the walls of Berne.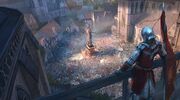 I get this moment brother. You forgot through your youth, that unlike you the rest of us out here in the world have things happen to them. Your the villain along with this whore because of what you have allowed to happen. One does not blame the virus for infecting its victim. You blame the monster who created the virus, and you my brother. You are the reason I am what you see before you..
I could hear Lord Krinner from through the door as he talked to his son Danzal about wanting him to travel to Forks and show the support of House Krinner before it was too late to show support. Danzal was as always the dutiful son, and begin telling his father that he would leave in the morning, but before he could the sound of the door opening stopped their conversation mid stroke.
It was a page talking. You could always tell when a page was talking because even if you couldn't see them you could just feel their heads bowed in fear. They spent every day of their life hoping their knight would put a sword to their shoulder and release them from their servitude, and I guess the waiting made them scared.
Chapter 14
Franklin Brent
Chapter 15
Lucas Scott is the POV Character of Chapter 49 and during this chapter he deals with the growing problems he finds in House Scott due to the royal affair between his sister and William. Lucas intervenes when the Eastern Tree Hill Wanting for a moment to escape the madness that is enveloping his life he travels alongside House Black, and others as they travel to White Knife for the marriage of Miley Black, and Wildred Manderly. While travelling he talks with Miley Black about the love he feels for Haley, Peyton, and Morrigan. The hatred of his brother Nathan, and resentment of Dan, and through all this wanting to be the one to lead House Scott`s resurgance. Lucas Scott grows closer to Morrigan of whom tells him a story about her youth that while he believes to be a fantasy is actually the truth of her early life as she reveals silently that she is Andrea Lovie one of the children of William Lovie. Arriving at the White Knife he is there for the wedding of Miley Black, and Wildred Manderly and sees genuine happiness in their eyes, and longs to find that for himself.
Chapter 16
Alice Lovie
Chapter 17
Franklin Brent
Chapter 18
William Lovie III.
Chapter 19
Leven Martell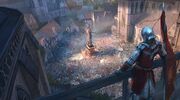 I get this moment brother. You forgot through your youth, that unlike you the rest of us out here in the world have things happen to them. Your the villain along with this whore because of what you have allowed to happen. One does not blame the virus for infecting its victim. You blame the monster who created the virus, and you my brother. You are the reason I am what you see before you..
"The dragon has brought us here Saiden. This is all by his will."
Chapter 20
Hedrik Clegane III.
Chapter 21
Franklin Brent
Chapter 22
Ezio Ederiz is the POV Character of Chapter 54 and he reenters Berne where he discovers the situation is increasingly deterioting and is in the Berne throne room when Allison Arryn is murdered, and this leads to the attempted murder of Amber Heard and her son with William in the form of Thomas Lovie. Ezio saves Thomas from capture but is unable to save Amber of whom is taken hostage by Sean. Ezio hides Thomas with loyalists in House Krinner, and then enters the throne room where he watches Sean with Amber.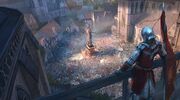 I get this moment brother. You forgot through your youth, that unlike you the rest of us out here in the world have things happen to them. Your the villain along with this whore because of what you have allowed to happen. One does not blame the virus for infecting its victim. You blame the monster who created the virus, and you my brother. You are the reason I am what you see before you..

I watched the doors open and close for more time then I would like to admit, but when faced with the choice of that or watching Sean being serviced by that poor girl I had little real options. He just sat there with little emotions on his face, but everyonce in a while I would see a flash of hate as he scanned the room and must have saw someone he hated.
Man after man entered the room as they brought their grievences to their "king". I had seen bad king before. I had seen evil kings before. I had seen more kings then most had, and seeing Sean Lovie listening to his people's desires while the poor girl serviced him sexually was the most disturbing moment of any of my experiences with kings.
A man entered the room with his young wife on his arm, and followed by who must have been their two children. The man and his family bowed before their king and prepared to get the kings justice on whatever matter pained them. "Your Grace I come to you pleading for food for my family. We have not eaten with any real substance for days and I fear my youngest is not long for this world without assistence." The man wept as he spoke, and his wife comforted the little boy clinging to her leg. I wanted to reach out to them. I wanted to give them some of the food that he wasted every night on his parties, but I knew this wasn't within my grasp.
Without showing any signs of noticing the family they remained bowed for nearly a minute in silence until one of the Stormcrow men beside Sean stepped forward and spoke. "Your grace wishes you nothing but the best of the food but there is nothing to spare. The false king of the east has blockaded us, and you shall have to find what food you can on..." Sean's interuption was shocking as this was one of the first times he had spoken during the hours we had been doing this.
"I have some advice for you. You smallfolk should travel outside the main gates and be killed."
"Your Gace?"
"Did I stutter?" The man remained with his mouth open clearly unable to speak from shock. "Perhaps you do not love your king and laugh at my stuttering. Do you laugh at me?"
"No your grace, but..."
"But what? You are a smallfolk, and barely capable of the coversation that you have shown today. Your problems are the problems of a leaf flying in the wind. Go now and die, for that is all you smallfolk are good for." A few Stormblown men moved in and grabbed the family tearing them apart from eachother and took them out of the room where it seemed obvious they were going to be executed outside the gates in Sean's horrible excesses.
In that moment I moved my hand to my side, and feeling under the cloak I felt the dagger I had safely hidden there. Looking around I saw the dishonorable Daesyn of Harad nearbye and I knew I could stab him and take his sword. With a sword I could butcher every Stormblown in this room until I finally reached the real false king and ended this madness. As I seriously considered ending all this I heard a commotion at the door and watched it slowly open revealing Allison Arryn.
I watched as Allison entered the room with a skip to her step. Her smile was always one that I knew she had manufactured in her mind, but today as she entered I noticed a genuine nature to her eyes. As she approached the mad prince he barely even moved his eyes from the poor women that was on her knees pleasing him, and I saw the sadness momentarily come to her eyes as some piece of her must have realized how wrong this was.
In that moment I came back to thinking about killing Sean. Looking around at the four men that had entered alongside Allison I have no doubt I would be able to still easily kill them all if I was able to still reach Daesyn's neck. The room had maybe four people beyond the Stormblown that would defend him and I could have killed them with ease. Perhaps it was cowerdess. Perhaps it was something elce entirely, but before I could further examine the situation she blurted out to Sean who was still being assisted by the poor women I might add.
"Your Grace I have finally honored you with a child." The moment she said it he looked up from the girl, who stopped immediately servicing him. As she waited with that extatic look on her face the entire room went silent. Everyone stopped what they were doing which seemingly most importantly to Sean was the women that had been at his knees. Perhaps it was that she had stopped that caused the rage. Maybe it was the fact that deep down he understood that he shouldn't father anything. Whatever it was he simply got up walked over to Allison who still had a look of pure happiness and pushed her to the ground before taking out his knife and stabbing her repeatadly in the stomach. He kept stabbing her and she screamed in a terrible blood curdling scream that seemed to shake the foundations of the room in its terrror.
Stabbing her over and over again the Stormblown would move quickly as commotion begin with Dailin Dorin storming towards the scene but being grabbed and taken out of the room by the Stormblown, his son followed closely behind and I watched how his hand moved closer and closer to his sword before they disapeared outside the doors.
As I went for my own dagger some Stormblown fool crashed into me from behind and I mentally slapped myself for being so foolish as to be caught unaware. Knocked to the ground the man kneeled on top of me for a moment and told me to remain calm. As I looked up I could see Sean still stabbing poor Allison and I wanted to pull myself free, but felt helpless in my sadness. The man grabbed me by my shoulders and as he picked me up I shook from a new screaming voice, and looking over I saw Ella Arryn who had barged her way into the room.
Screaming at the top of her lungs she ran towards the bloody mess that was once her beloved Allison Arryn and as she tried to reach her she was grabbed by Daesyn of whom held her watching as Sean defiled Allison's corpse. I wanted to throw up. I wanted it to stop. I had seen horror before. I have killed hundreds if not more in my lifetime, and yet this all just seemed to much.
I looked over and noticed for the first time that Lord Byron Arryn was still in the room. Being whispered to by a very irate Benjamin Krinner he stood pathetically still as his wife screamed at Sean. The fear all over Byron's face was a shocking thing to behold, as he was the most powerful man in this city outside of Sean, and yet he did nothing with that power. A disrespected figure in this city was Byron before, but after this display it was clear that if anyone survived they would not disrespect him, they would hate him.
Finally Sean must have grown tired of this and stood up covered in the blood of Allison and stepped towards Ella. Benjamin Krinner kept speaking to Lord Byron and by this point I had been moved close enough to hear what he was saying. He begged his Lord commander to do something. Told him of his men, and their ability to stop this madness. As he begged him there was nothing back. He stood waiting for his Lord to say something but instead of that Byron just stood there. Hating him in that moment I looked back over to Sean and Ella and saw Sean still staring at her as she screamed and yelled at him.
Staring at her for a moment longer he stabbed her in the arm without any warning. "That's the same dagger I just killed her with. You see I've given you a piece of her. Who else in this entire world would be so giving that they would be able to give you the gift that I just gave you." She started screaming again, and it only stopped when he slapped her across the face. "Now your going to get up, and leave this room. Your going to leave this room, and hang yourself. Your going to hang yourself outside the doors of your room, and your going to make sure that no one moves you. Your eyes question me why you would do something like this? Well Ella Arryn your going to do this because I'm going to give you one last gift. I'm going to stop ignoring the fact that my brother's heir is in the hands of that half noble niece of yours. I'm going to rip that baby from her arms and I'm going to bash it apart with a rock. When I'm done with that I'm going to kill Hanna. I'm going to kill Spencer. I'm going to kill them All. I will give them the peace that you want for them. I do it all for you. I'm a very generous King."
Chapter 23
Jon Snow