Hanah Bell




Story Role
POV Role
None
Appears In
Lucernian Series
Vital Statistics
Born
Placeholder
Title
Official Titles
Alias
None
Race
Vandal
Religion
Dragonoph
Status
Alive
Allegiance
Family Loyalties
Family
Parents
Father
Christopher Bell
Mother
Catherine Bell
Siblings
Siblings
Full Siblings

---

Internal Family
Spouse
Betrothal

Husband

Children
Placeholder
Hanah Bell is the daughter of Catherine and Christopher Bell, making her a member of House Bell through her father, and through her mother she is a member of House Lovie. Hanah Bell has two siblings in Emma, and Chris Bell of which Emma is her older sister and is a very influencial member of the court of House Lovie, and Chris is her younger brother and is joining the House Lovie military forces near the end of the Rise of Lucerne. Through her mother Hanah Bell is a Princess of the Kingdom of Lucerne, and this places her in a position of being very important to the Kingdom of Lucerne. Her sister Emma Bell is an important and influencial member of the court of William Lovie III. due to the extremely close relationship between William and Emma. This close relationship has led to William becoming close with Hanah due to constantly seeing Hanah. While her younger brother is still very young he still represents another male in the House Lovie ranks which is something that is always important.
Hanah Bell was born the twin sister of Christopher Bell II. and at the time of her birth she stood second in the line of succession to House Bell behind her sister Emma but following the minutes later birth of her twin brother she fell to third in the line of succession. Hanah Bell would grow up in the shadow of Emma Bell of whom many loved dearly even as a young child, and Emma only made this more difficult as she got older because Emma grew very close to Alice, and William Lovie of whom put her into a position of being very popular while Hanah was closer with her brother Christopher and together the two were somewhat isolated.
Characteristics
Personality
Hanah has been a silent member of the powerful Lovie family and outside of her family, she is only close to her boyfriend Riley Herven, who is a member of the House Lovie Honor Gaurd. This doesn't mean she doesn't love her family though she is simply much more withdrawn in her personality mainly due to extreme popularity of her sister Emma which she often believes she could never hope of touching.
History
Hanah Bell was born the twin sister of Christopher Bell II. and at the time of her birth she stood second in the line of succession to House Bell behind her sister Emma but following the minutes later birth of her twin brother she fell to third in the line of succession.
Early History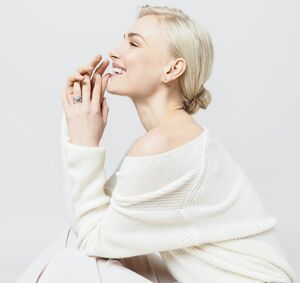 "I love my sister. She has never said a word of anger or rudeness towards me, and for that I will always love and respect her. Are their times that I wish she was qieter and less popular then what she is? Maybe there are. But that doesn't change a second of how much I love my sister."
-Hanah Bell
Hanah Bell was born in Lucerne Hold, and was the second younger by a few years of Emma Bell her sister. Her parents Catherine and Chris Bell were loving parents who always made sure she was happy with her life. Hanah was born into the shadow of Emma Bell of whom many loved dearly even as a young child, and Emma only made this more difficult as she got older because Emma grew very close to Alice, and William Lovie of whom put her into a position of being very popular. This shadow cast over her made her want to always be hidden from sight lest she be constantly reminded of how much more popular and successful her sister Emma was to her. In this way many deemed her a reclusive and would have shunned her but with all the problems going on with Michelle, and Kristen Trachtenberg she was seen as just a shy young girl and was not deemed worthy of being punished.
Riley Herven
At the young age of twelve Hanah begin to have serious feelings for the House Lovie honor gaurd member Riley Herven who was often placed in charge of her protection. She attempted to make him see these feelings but so honorable was he in his position that despite his mutual feelings he kept them barried for nearly two years. At the age of fourteen though she began to become the object of many men's affection and she made sure to say in his presence how many men were offering huge sums to become her husband. With all of this tearing away at Riley's resolve he finally gave into her advances and they begin a secret relationship. Hanah did not know that before Riley had done anything he went to King William and begged for his forgiveness for the feelings he had for Hanah but William simply said that he was fine with the relationship and to move on.
The Start of the Faraday Conflict
My brother is dead. I demand justice from the royal family.
Death of Joseph Faraday
Main Article : Death of Joseph Faraday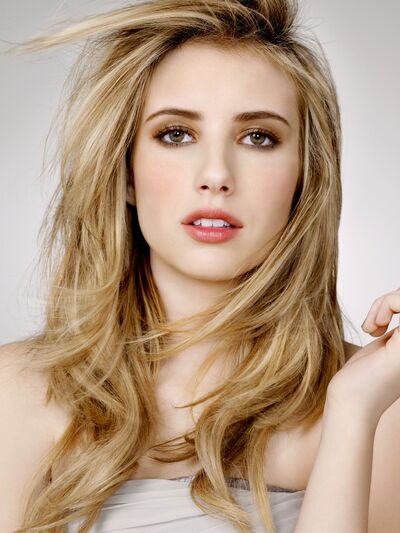 "

It was the most painful death I've ever seen. This man was clearly lost in his own sadness to such an extent that only death could release him. I wish someone could have saved him. I wish I could have saved him.

"

—

Emma Bell
It was around the time that Freddie Highmore and Emma Bell were beginning their full fledged secret relationship that Joseph Faraday and his own personal level of depression would cause a massive problem that would eventually spread into a household rivalry. Joseph Faraday had been betrothed to Emma Bell for a time but this had ended after Emma had become smitten with Fredrik Highmore and had convinced her mother to end the betrothal. Unable to tell the Faradays the real reason they had offered their younger daughter Hanah Bell of whom while younger was still a prime match, and for Charles Faraday this was seen as a fair trade, but in the case of Joseph Faraday this was a terrible insult. By this point they had begun to discuss the idea of telling Emma's beloved cousin William of whom was also Freddie's friend, but at that point had not fully worked up the courage to say anything yet, and it was under these pretents that they went to a tavern in Lucerne proper to be alone together. The two were having a great time until Freddie went to the tender to ask for a refill of the drink that Emma had come to enjoy and when he did the situation would drive out of control. When he left Joseph Faraday would use this moment of departure to attempt to seduce Emma Bell of whom he had been watching for some time from across the tavern. Where once his natural looks had allowed him to get any manner of girl that he wanted, as his reputation had spread so to as a result had the number of women interested begun to dwindle. As he had become used to resistance he had also become used to forcing his way on girls and using his noble birth, and money to bribe off any trouble after the case, and thus when Emma told him she was with Freddie, and that she was noble born he saw this as the same rejection and he started to get more forceful in their meeting. When Freddie came back to the table and found the situation he attempted to remain calm and simply advise Joseph who was much older then him to back away. This calm approach did not go over well and Joseph reacted with laughter before punching him in the face knocking Freddie momentarily down, but he quickly got up and following this the two would become involved in a scuffle of which Joseph would lose causing him to request a duel with Freddie Highmore.
"

Your Grace I only saw the end of the fight, but what I saw was clear. Lord Faraday attacked Lord Highmore, and despite Lord Highmore disarming him and attempting to end the fight...despite these attempts Lord Faraday would attempt to kill your cousin my your grace. Only Lord Highmore moving quickly saved Lady Bell's life.

"

—

Emma Bell
By this point Paulo Snow entered the tavern after finally catching up with Joseph, and by this point he found Joseph tauning young Freddie into a duel, and because of the large crowd Freddie was forced to go into the duel even though he knew that Joseph wouldn't stand a chance. Joseph Faraday would taunt him into the street and then took out a sword threatening Emma of which caused Freddie to sadly take out his own sword, and the two fought although with Joseph nearly falling over drunk it wasn't much of a fight as Freddie knocked his sword aside and shouted for him to surrender. Joseph refused and charge Emma with a dagger forcing Freddie to stab him through the back to stop him, and killing him nearly instantly. Paulo took out his sword and tried to attack Freddie of whom he was able to fight breifly before guards from the nearbye House Elbertson led by (Ser) Underian of House Elbertson would step in and stop Paolo of whom watched screaming as Freddie left the scene carrying the crying Emma Bell.
Following this Emma would wake up the following morning surrounded Alice Lovie, and her aunt Catherine Lovie of whom let her cry and held her before finally telling her that a trial had been demanded by the Faraday's over the death of Joseph Faraday. At that point she begged to know where Freddie was and they said he had been taken and placed in the Lucernian dungeon awaiting his trial, but when she became irate that he was in jail for basically defending her they revealed this had been decided only after he had returned to the House Highmore estate and the Faraday's had attempted to kill him in the courtyard leading to Desmond Faraday also being imprisoned awaiting trial. Dressing quickly she accompanied Alice into the courtyard where they were met by some twenty House Lovie guards including Giblert Fouline, and James Junnsworth of whom escorted the group to the King's Keep where Bella Swan was preparing the court for the arrival of the group. With King William in the Port of Stormwind celebrating the foundation of that city while this was happening it did fall to the Councillors of Lucerne, and the Queen to determine the court, and under these circumstances Bella would prepare ahead of the time and had recalled many of the most influential in the Lucerne Court. The trial would have five judges as was the way in Lucernian courts in the form of Cersei Lannister, Bella Lovie, Brandon Starke, Liam Greymane, and Mace Tyrell of whom would listen to the words of the plaintiffs first in the form of Desmond Faraday who had been released from jail alongside Freddie. Weaving a tale of lies he argued that Freddie had killed Joseph in blind rage using Magi and trickery. The Faraday's brought forward several men who were not present at the fight of whom told the court that Freddie was a well known pedophile and had also been found killing children in Nortburg years before, and while Brandon Starke on the council would openly laugh at the truthfulness of these stories, it wasn't until the defense led by Lysa Highmore called as their witness Underian of House Elbertson that the case was completely ended. Underian as a witness and a knight testified that he saw Freddie attempt to stop the fight and even after defeating Joseph attempted to resist hurting him, but Joseph had brought death upon himself when he tried to kill Emma Bell of whom took the stand next and as a princess of Lucerne her words would end the trial when she agreed with Freddie, and Underian.
"

This case was a farce, and you Lord Desmond Faraday should be embarrassed that you wasted our time in this manner.

"

—

Mace Tyrell II.
Following Emma Bell's words the judges would briefly speak together before Brandon Starke spoke giving the words of the judges in the form of stating they had come to terms with the fact that Freddie Highmore was innocent of murder, and then proceeded to verbally attack Desmond Faraday and several of the Faraday retainers who had wasted their time with this hearing. Desmond would at first remain silent but then responded with great anger shouting and trying to get to Freddie of whom stood stoically as the House Lovie guards took Desmond away where he would spend the day and night in the Lucerne Dungeon. While Desmond was imprison again Bella Lovie, and Alice Lovie would take up court at the Keep and would summon Charles Faraday of whom they would have a long conversation with about the events of the day. Charles made it very clear that he was demanding consequences against House Highmore and that unless there were consequences there was going to be reprisals against House Highmore. Once Desmond was released his father was told by James Junnsworth that until William Lovie III. returned and he was on his way that nothing more would be done in the matter, and grudgingly Desmond agreed as he believed that the King would punish Freddie. Following the departure of Charles Faraday she would meet with Cersei Lannister and the two have a nice conversation before Cersei unknowingly slips that Lanna Lannister had traveled to the Port of Stormwind and realizing that Jasper is a liar about not seeing Lanna anymore she says a quick goodbye to Cersei and goes to find Dylan Steinmare. Finding him talking to Emmett she has him excuse himself and following Alice the two return to the Cloud Tower where without any real words of what she is thinking she seduces Dylan and the two sleep together. Following this the two discuss there futures and Alice all but pleads with Dylan to tell her to not marry Jasper, but despite proclaiming his love for Alice he knows he cannot divorce Laera Steinmare who he loves as well, and she must marry Jasper Hale for her brother, and although she has come to hate Jasper she knows this is the case. It is following this decision by Dylan that an angry Alice would begin the plot to have Dylan removed from Lucerne and sent back to Castle Steinmare as she had lost faith in him.
Return of the King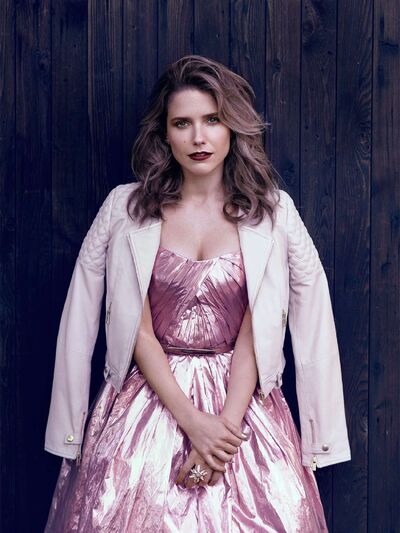 "

This is a kingdom of laws Lord Faraday. The High Court of Lucerne has put forward a unanimous decision on the matter. What would you have me do?

"

—

William Lovie III.
Following the court decision the situation remains in a holding pattern as the Faradays await the return of the king of whom they strongly believe will reverse the decision and they will get their vengeance. When William Lovie III. arrives back at Lucerne following the debacle that was the death of Joseph Faraday and trial of Freddie Highmore, and upon his arrival he is met at the gates by Alice, and Bella of whom accompany him back to the Cloud Tower where upon their arrival they tell him about the trial and he is quite shocked but is proud of his wife, and sister for their handling of the event but despite agreeing with their decision he is forced to meet with Desmond, and Charles Faraday of whom ask for punishment against Freddie Highmore. Tired from his trip he tells them that the law is concrete and there is no changing the decision, and unknown to him the Faradays take this as meaning that he is saying they must get justice themselves and while disappointed they see this as an opportunity to get their own revenge on House Highmore. Following his conversation with Desmond, and Charles he returns to the Cloud Towers and has a long conversation with Alice, but despite wanting to and Alice pressuring him to reveal the truth of Brooke he refuses to and the two siblings say goodnight and William goes to his room with Bella where he sleeps with her. Waking up after sleeping with Bella he is overcome with sadness over being apart from Brooke, and despite having Bella's arms around him he feels no better, and leaving his bed with Bella he goes to Alice's room where still overcome with emotions over being apart from Brook he finally reveals the entire truth to Alice that he is in love with Brooke. The two siblings argue for some time as William reveals the true scope of the relationship, and only after this does Alice truly come to understand that William's feelings are more then just lust. Revealing the scope of the relationship leads Alice to go through the endless list of potential problems it creates, and emotionally exhausted and unwilling to let his sister be mad at him he agrees to Alice's demand that he break things off with Brooke.
Removing Dylan Steinmare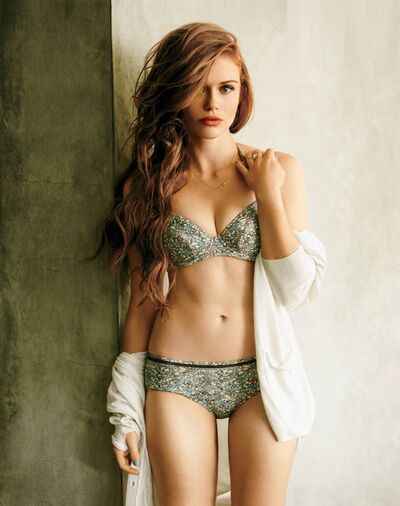 "

I see now that I am the other woman. I allowed myself to become the kind of girl who sleeps with a married man. I cannot have him here one more minute.

"

—

Alice Lovie
With Alice stressed about everything that was going on between William, and Brooke she would allow her anger towards Jasper to grow, but without any way to resolve that her anger turned on Dylan Steinmare. Dylan had failed to be the escape from Jasper that she had wanted him to be and thus in her anger she begin a plot to have him removed from the capital despite his close relationship with William. Another growing part of his removal was due to the relationship that Alice begin to have with Laera Steinmare, who Alice begin to become quite close friends with. This friendship made Alice feel worse becasue she had betrayed Laera and slept with Dylan. With all of this in mind Alice would send a letter to Fenrick Steinmare of whom in the letter she asked to send for Dylan and then begin arranging for the why when she had Dylan named to the Order of the Red Dragon and made a general in the order with a plan of founding the 7th Waffen Steinmare Division. As a part of this move it was Alice that conspired with Edward Cullen in order to block what Alice knew would be the eventual attempt by Dylan to have William step in and stop Dylan's removal, and with Dylan being openly hostile to Edward it took little convincing to gain the assistance of Edward. As Alice plans the removal of Dylan she decides to bring Edward into the plot as she knows the two are at eachothers throats and also wants to make Edward loyal to her and not fall into loyalty of anyone else leading her to summon Edward to speak with her at the Cloud Towers. Edward arrives that night at her summons and the two have dinner in what is an all but empty cloud towers and Alice plays on the lonliness of Edward to gain his assistance in the plot against Dylan making it out to seem to Edward that it is more Dylan than Jasper that is responsible for Edward's isolation. When Dylan was told of this he attempted to resist this assignment seeing it as little more then exile, but his attempts to until William returned to the capital were opposed by Edward Cullen of whom confronted Dylan. During this conversation it was the two long time rivals that finally bared their true anger with Edward revealing the extent of the plot against Dylan and the invovlment of Alice which was a shock to Dylan. The moment that Alice's involvement was discovered it was Dylan who understood that he was without real options and accepted that he would be going to Castle Steinmare and also that he had possibly ruined things with Alice of whom he had true feelings for.
Annexation of Lorderon
Main Article : Lucernian Annexation of Lorderon
Annexation of Lorderon
I see the way the wind is turning William. Already the feelers of the Boltens, and the Ironborn have come to our shores. Already we are threatened, and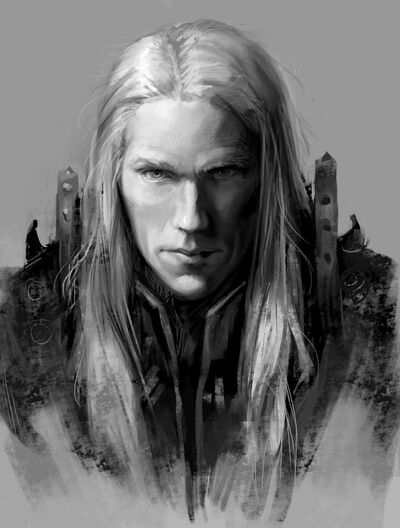 "

Sister, I am going to leave for a time. When I return things here will change quite dramatically, and people will question whether I have lost my mind. Understand that this is the last true sane thing I do in this world. I love you Talia. Tell Jaina...Tell Jaina whatever you think will make this easier.

"

—

Arthas Menathil
As King Tenamil Menathil neared the end of his life Arthas Menathil the next in line would contemplate what the death of his father would mean. Arthas Menathil during this time was increasingly overcome with the madness of his mind, and in the brief periods between the voices in his head being louder then his own he came to believe that his Kingdom was going to fall on its own. Arthas was increasingly worried about losing his mind, and in his goal to protect his people he was working closely with three Magi from the Kirin Tor in the form of Jowan Uerellian, Anders Virtion, and his wife Azhellion Virtion of which Anders was his friend from there childhood and so knew everything that was happening in his head. Whether it was annexed by Arnor, Bolten, or bought by The Empire it wasn't going to be independent anymore so he had to make some changes if he wanted the Atlantian people to move forward. When his father finally passed away Arthas refused the customary crowning of the new King and instead stood as the prince apparent for nearly two months as he decided on what to do. Since the beginning of his fathers reign the importance of Lorderon had declined to such an extent that very few of the powerful continental powers sent representatives to Lorderon for the funeral, but one of the these few was the Kingdom of Lucerne of whom sent a heavy contingent led by Jacob Vorn IV. and Catherine Lovie and her husband.
"

Milday when you return to Lucerne tell your nephew and the king that I will be coming to Lucerne soon. I agree with what you say Jacob. The time to be separate is coming to an end. I believe that if my people can be promised there safety as a group then I can believe in your words.

"

—

Arthas Menathil
During the funeral Arthas Menathil was having a relatively quiet time of the voices in his head and was able to mingle as he once had done so easily, and even Jaina Menathil was surprised with the way he appeared to be his old self. During this period of sanity he was unaware that his friend Anders had been trying a spell on him in order to see if it worked, but Anders of whom by this point was increasingly losing his mind to the levels of Magi influence he was gaining withheld that he might have found a way from Arthas`s curse. While in this period of sanity Arthas would speak with Catherine Lovie, and Jacob Vorn of which Jacob quickly saw that Arthas wanted a way into the Kingdom of Lucerne in some manner and spoke openly of the protection of Numenorians, and Atlantians, as well as discussing the disire of the king to protect Arnor the way he had protected Gondor. All of this was exactly what Arthas had been dreaming of, and he would tell Catherine and Jacob that he would visit Lucerne in order to meet with the king and discuss possibilities. Following this the funeral would take place and the Lucernians left in major numbers the following day, but several hidden members of the Order of the Green Dragon would remain behind in the form of Myriam Lonmouth, Dickon Hill and Whelia Moore of whom would be tasked to very silently keep an eye on what was happening in the city of Lorderon.
Arthas Come to Lucerne
"

I am very pleased to meet you Arthas. I have heard stories of how you went out of your way to honor your pacts with Arnor against Valeria. It is in that kind of honor that the future of this continent should stand.

"

—

William Lovie III.
The Deal is Struck
"

I think it is clear that I did not come here just to talk with you. I came here to protect my people from the monsters all around them. I believe in my heart that the only way to do that is to join with your people. I believe this in my heart, but before I can make it anything more then just a thought I need you to promise me something. I need you to put it in writing that Lorderon shall always be a Numenorian land. The Germans may not colonize us as they have so many other places.

"

—

Arthas Menathil
Return of Riley Scott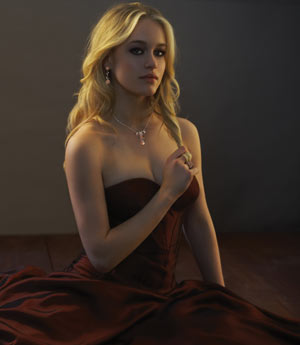 "

Taking on mistresses. Sons coming home. The love of my life returning. What a confusing time.

"

—

William Lovie III.
William travel to Forks on their way back to Lucerne from Fairmarket. On the boat ride back after a long talk with Morrigan, she takes matters into her own hands and finally reveals to William that she wants him in what ever way she can have him, and despite his marriage he sleeps with Leven. Arriving in Forks they are met on the docks by Charles Swan of whom they talk with for a time, but this ends when Riley Scott arrives alone on horseback, and wishes to return with them to Lucerne for a time. Riley reveals to him that Dan Scott is conspiring to make him and heir and he loves his family and doesn't want to see them come to harm through the menipulations of Dan Scott. Leven goes with William as he talks with Riley, and after Riley leaves with Thomas for a while he tells her that he is amazed at the changes in his son, and as they watch as he spends time with Thomas, and longs to see his three oldest sons become friends. Leven once again talks to Morrigan of whom congratulates her on gaining William in the way she did, and Leven shocked to know Morrigan knew begins to take Morrigan into her confidence revealing the arrangement she offered William and he seemingly agreed to.
Meeting a Daughter
I am so sorry my daughter. I would have never abandoned you had I of known.
Meeting a Daughter
"

Roslin do you think my mother is sorry. Do you think when she looks back at what happens here she will look back at it with sorrow. I wonder Roslin if she will look upon any of this as anything other then an annoying setback.

"

—

Lucie Lovie
Following the attempted Coup in Stor Roslin Stor XII. would return to the capital with Lucie Lovie of whom told her everything she could about her life, and everyone was called to a council where they were told that they had the oldest child of the King of Lucerne in their hands. Following this discovery there were many in the council who begin saying they should barter her to the Lucernians, and this charge would be led heavily by Terad Ereham who had been implicated in the Coup attempt but had returned to the fold after its defeat. Roslin argued that if they did that William had shown he would never forgive the slight, and the weak willed Terad wilted under the pressure of Roslin's words and agreed with her idea of simply giving Lucie to the Lucernians asking nothing in return. The failure here of Terad to gain anything would further poison the mind of his son Tristifer Ereham III. to his father and would be the final straw which led to Tristifer turning completely on his father and taking control of House Ereham.
"

My King I have a letter for you. My King the letter is said to be from a High Lady of Stor. She says shes writing in regards to your daughter Lucie.

"

—

Jasper Hale
While Lucie Lovie was being sent to Storhold and the letter was on its way to Lucerne the situation in Lucerne would be quite peaceful as the royal family prepared for the birth of another child of the main branch through Bella Swan and William Lovie, but as this was happening the lessening of the corruption of Morrigan would lead to a major reveal. William
Arrival in Westbridge
"

I looked out over the side of the boat to the docks and saw a crowd larger then anything I had seen in a long while. Nobles, and their men all crowded around, and my first thought was what they were doing. My first thought was never that they were there waiting for me. It just didn't make sence.

"

—

Lucie Lovie
Running From a Monster
"

You have to die.

"

—

Viggo Vortisson
Arrival in Fairmarket
"

When we return Lucie I want you to understand one thing above everything else. Our distance. The time we spent apart. I wish that I could take it all back and you could be right by my side. The people you meet in Lucerne, they are by and large good people, but they all have their own wishes and desires. Some will see you as a marriage target. Some will see you as a threat. Whatever happens, and whatever is said I want you to know one thing. You are my daughter. You are my daughter and I love you.

"

—

William Lovie III.
Leven and William await with many of his children as the boat of Lucie Lovie pulls into the Fairmarket dock, and she consoles him as he gets nervous about seeing her. As she arrives before he can say anything of any real substance she is taken into a hug by Ashley Lovie of whom is followed by Thomas, and William also hugging her but Riley stands back beside William and is unwilling to hug this new claim to the throne. William decides on the advise of Lucie that they will return to Lucerne as quickly as possible and Leven and William stay the night together and then after that returning by caravan back to Lucerne. The second half of the chapter is their journey back to Lucerne.
Return to Lucerne
Death of Bella Swan
Death of Bella Swan
She was the queen. You murdered the queen of the Kingdom. What am I to do with you?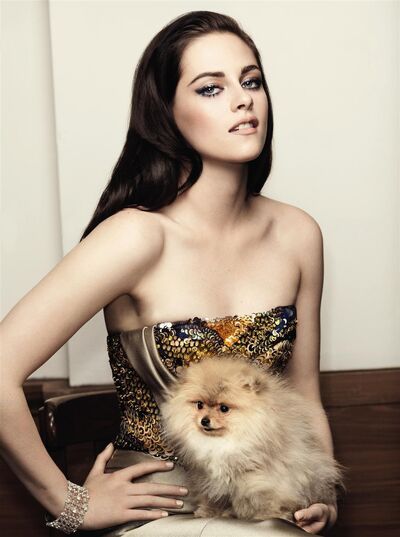 "

I have loved her since the first time I laid eyes on her sweet sister. But the truth is. The truth of the matter is that I love others. It took me a long time to understand that doesn't diminish what I feel for my wife. It doesn't diminish what I had with Amber, or Britney. It doesn't take a thing from what exists between you and I. Its really quite simple sister. I love them all.

"

—

William Lovie III.
William Lovie III. would first be warned of the danger to Bella Swan early in her pregnancy after she became very sick and would have died had not Edward Cullen been able to intervene, but this was believed by William to be an attempt on her life by assassins of the Order of the Raven so he put his energy into stopping them believing he knew who was at fault.
Bella Dies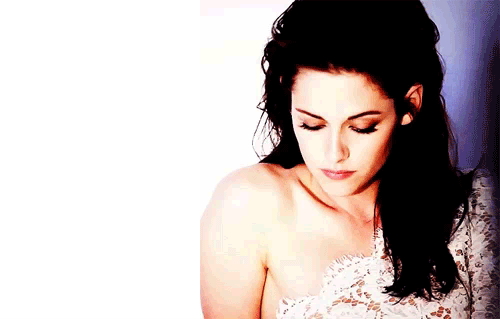 "

We have another child soon my sweet king. This child will be a beacon of hope for the people of this land, and I love you so much Will for loving me this much.

"

—

Bella Swan
With the pregnancy coming quickly Bella would be taken into the birthing room, and while she was in the birthing room Riley would make his last visit to her. While William, and the others were briefly out of the room meeting with her father Bella would ask Riley to give her some water and when he obliged he would put more poison into her water and with noone in the birthing room she would drink the poison not knowing the consequences of drinking.
Confronting the Truth
Coming to the realization that Riley murdered Bella he is forced to confront his son alongside Alice and the two are shocked when Riley admits to the murder right away.
Conversation Incoming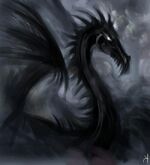 When I was a young man I thought everything in my life would go a certain way. I would squire for a great knight, and he would put his sword to my shoulder one day and tell me I was now a true dragon knight. I would marry a beautiful girl that loved me, and together we would have a happier family then the one I remembered most days. I would rule the kingdom as a fair king, and the land would prosper. I was never squired because my father kept me in Lucerne for my childhood. I married a beautiful girl and had children with not only her but three other girls of which ultimately led to her death. My rule had definetly prospered the kingdom, but as the tally of my actions grew I begin to question how fair I am.

I walked with William and he held my hand as we moved down the hallway. Moving my hand to the door I looked back to see Will had followed me and it took only a small nod of the head from me to make him turn back. In my heart I didn't want to believe what was being said. I didn't believe it but just in the tiniest bit of reality that it was true I didn't want Will to have to stand there and watch his brother become a monster. My own brother had tried to rape me. Tried to kill me. My own brother had done that and William had still yet to recover from the damage of knowing what Sean was capable of. I couldn't let junior carry around that pain the way my poor William had too.
I must have been staring at the door handle longer then I thought because William's hand reached down gently holding my hand and moving it out of the way before turning the handle and opening the door to whatever this would turn to be. Walking down the hall I had this terrible feeling already, but the moment I saw Riley sitting at a chair reading something in me just knew.
"Son I need to ask you something." Riley must have been so enthralled in his book that William speaking caused him to jump a bit before a smile crossed his face at seeing William, and he turned to his father. "I need you to promise me son, that when I ask you that you will be honest. You will be true. And you will not be offended by the question."
There was no hesitation in Riley in answering William. "Of course father." William pulled a chair up from behind Riley and sat beside him before placing his arm to Riley's shoulder. I was well back, but I honestly felt in the moment this calm wash over me. Riley was so peaceful that this must just be some mistake.
"Do you know anything about what happened to Bella?"
"Of couse I do father."
"Riley tell us what you know."
Riley looked so confused as he stared at William. He looked briefly to me as if I would provide him some anwser to whatever was causing him confusion, but now I knew the truth and I was horrified. "I thought you already knew."
"Knew what son?"
"I made her go away."
"Made her go away?"
"I made it as pain free as I could." I could feel it all fall apart as I just lunged at him. I felt my hand connect with his face, but before I could strike him a second time William was on me holding me close to himself.
I was screaming. I don't really know what, but I was screaming. But as everything fell apart and I felt William's arms tighten around me holding me still I caught a look of Riley. He was so confused. He just didn't have anything on his face that said that he knew what he did.
The New Queen
Following this he is forced to banish his son Riley to Lorderon and following this he discovers Leven is pregnent with his child causing him to marry Leven in order to not father a bastard child, and the two are married shortly afterwards only weeks following Bella Swan's death.
Return of the Dragons
During the weeks following his marriage to Leven Martell Lornax the White Dovah arrives in the city and gives him one dragon egg for each of his children although there are two extra which confuses even William of whom does not know these two children and becomes fanatical about finding them.
Family Members
Relationships
Community content is available under
CC-BY-SA
unless otherwise noted.