We're Getting Mutants in the MCU - The Loop
Play Sound
Harry Labeouf




Story Role
POV Role
None
Appears In
Lucernian Series

Vampire Series

Naming Conventions
Title
Official Titles
Nickname
{{{Nickname}}}
Vital Statistics
Born
Placeholder
Religion
Dragonoph
Status
Alive
Allegiance
Family Loyalties
Racial Statistics
Maternal
Frankish
Paternal
Frankish
Family
Parents
Father
Placeholder
Mother
Placeholder
Siblings
Siblings
Placeholder
Internal Family
Spouse
Placeholder
Children
True Born

---

With Placeholder
Harry Labeouf is the son of Pierre, and Loise Labeouf and from this is the Patriarch of House Labeouf and through this is now an Arch Lord of the Kingdom of Lucerne through his control of The Grand State of Westbridge. Harry Labeouf has two siblings in the form of Thomas, and Pierre Labeouf of which the youngest is Thomas of whom is a kind but weak willed man that has been left in charge of a series of unsuccessful taverns in order to keep up the appearance that he has usefullness to the family, while Pierre was the original heir of House Labeouf but was killed alongside their father at the Battle of Lyons.
Harry Labeouf was born during the years that preceded the taking over of Westbridge by Lord Voldermorte and his army of House Malfoy, and thus he saw an entirely different world. When House Malfoy conquered the land he would be one of the few of his generation that didn't immediatly turn against the Malfoy's despite his disgust for their behavior. As the rebels were massacred in more and more brutal ways his opinion became more and more about survival, and it for this reason that House Labeouf would take on such a position of appeasement. When the Invasion of Westbridge occured he was one of the members of House Labeouf that was targeted by the Order of the Violet Dragon to be protected from harm, and in this way he was given a herb that put him to sleep, and when he awoke he was locked in a cellar beneath one of the rebel controlled buildings in Westbridge. With the Lucernians victorious he was placed in charge of the city and made the Arch Lord of Westbridge a position of great power and influence.
History
Early History
Harry Labeouf was born during the years that preceded the taking over of Westbridge by Lord Voldermorte and his army of House Malfoy, and thus he saw an entirely different world. When House Malfoy conquered the land he would be one of the few of his generation that didn't immediatly turn against the Malfoy's despite his discust for their behavior. As the rebels were massacred in more and more brutal ways his opinion became more and more about survival, and it for this reason that House Labeouf would take on such a position of appeasement.
Malfoy Takeover of Westbridge
Main Article : Malfoy Takeover of Westbridge
The Malfoy Takeover of Westbridge
You are the one person I never wanted to lie to. I'm sorry. I truly am sorry.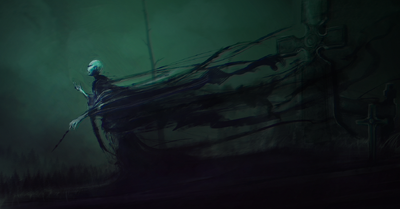 "

We must gain more power before we can ever hope to go back to Hogwarts.

"

—

Thomas Malfoy
Forced to retreat following their defeat at the Battle of Hogwarts it was Thomas Malfoy that took refuge in his families holdings on the island of Malfoyia. Consolidating themselves on Malfoyia the Order of Walpurgis would begin recruiting on the island rebuilding much of their strength, but no longer having access to the Vaults of Hogwarts meant that the Order had lost most of its financial strength and this led to the order beginning to target Westbridge for control.
Betrayal of a Friend
Vampires in Westbridge
Vampires in Westbridge
You think I'm happy your sister is dead? You think I like living this way? I dont.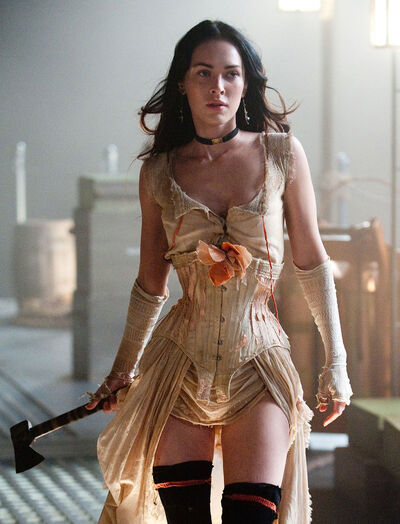 "

Meghanna your work in bringing us those slaves from France has been noted by the Council, and you are being rewarded with another task for us. I need you milady to go to the city of Westbridge and bring a message to a Lord Labouef. He is the moral center of the city, and he has resisted our dealings with the Malfoys. Let him know the price of resisting. Do not kill him though. Just make him understand.

"

—

Angelica Neferata
Since the moment her vampire brother's and sister's tricked her into getting her lover Jafrey Hemsworth killed, Meghanna was drifting into madness due to depression. Her master Queen Neferata had no idea that she was even upset, so she kept sending Meghanna on missions throughout Europe. One such mission sent her to Westbridge, in order to give a message to Harry Labeouf. Harry had been resisting the black market trade in Westbridge, and because of this Weerhousen was losing some money, so Queen Neferata sent Meghanna to make him understand.
"

You think I'm happy your sister is dead? You think I like living this way? I dont.

"

—

Meghanna
Following her arrival at Westbridge she commands her progeny to scout the town and find out the operations and vulnerabilities of House Labeouf and while they do this she is wandering the streets of Westbridge when she begins watching a young couple of whom share kisses and hold hands walking down the streets of Westbridge and she grows increasingly hateful of this overcome with memories of her time with a past lover named Jafrey Hemsworth. Following the couple to their home she watches them sleep together before as they hold eachother following this she creeps through the window and locking the door from the inside she enters their bedroom and this causes a fight to break out but she quickly murders the young man before she is stabbed by the women in the back but calmly removing the dagger she has a long conversation with the girl.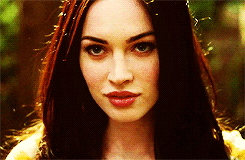 During this conversation she tells Adele how much she hates herself for being a vampire and opens up to her somewhat about the pain she feels over Jafrey Hemsworth, and Adele is uncontrollable in her tears nearly the entire time clinging to her lost husband. Her conversation with Adele Boulet ends with the arrival of Tormund, Sophia, and Sevana Fox and unwilling to look at the girl anymore she snaps her neck before letting her progeny feed on the couple. Following this she alongside her progeny travel into the night with the bodies and they leave the bodies outside the Labeouf Estates along with a note telling Harry Labeouf where to reach them with his response and he is clearly willing to surrender to them when he leaves a note for her in a tavern that they had left for him as the communication spot.
Climbing Windows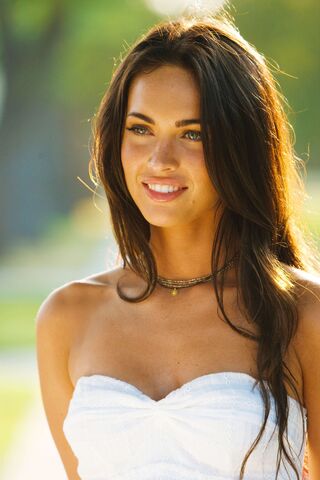 "

It all changed the moment I saw her. She was the most beautiful thing my eyes had ever beheld and I couldn't tear them away from her. Surely that kind of perfection could only be a dream. Surely the world would not allow that kind of perfection to enter my life while I was so unworthy.

"

—

Shia Labouef
Harry has with the message let the Vampires know that he will not be a threat to them, and that more then just that he will provide them with servants for their needs through the slave markets of Francia. She communicates with her masters back in Weerhousen and despite Harry completely surrendering his will to the Vampires she is sent word to warn him one last time in person, and she does this by sneaking into the Labouef estates where she finds his heir Shia Labouef and after she sees him she passes out, and when she does pass out she enters a sort of dream where she is confronted by Jafrey Hemsworth her former lover of whom we learn she has betrayed in the past. She runs away from him but finds that she has somehow become trapped in what she can only assume is some sort of purgotory. As she is fleeing from Jafrey she meets dozens of those she has betrayed and is forced to relive all the betrayals of her life and then eventually she finally reaches a wall of dead bodies and is unable to get away from Jafrey. As Jafrey reaches for her she wakes up screaming with Shia Labouef holding her. she is still in the arms of Shia Labouef where she has remained since she had in the eyes of him fainted in front of. After he is able to calm her down the two proceed to talk for some time with Shia believing her to be a poor peasent who was just perhaps trying to get some food, and thus despite breaking into his house, Shia begs her to return, and she sees something of her previous lover in him, and both wants to return and never to return. Meghanna would leave with a kiss on his cheek, and then for the next three days she sat on an overlooking tower watching his window, and each night he would look out his window in the hopes of seeing her. On the fourth night she is returning to the top of the building that gives her a good vantage when she is pushed off the side of the tower by Jafrey Hemsworth of which when she hits the water she finds herself within the Veil again and this time she is stuck in mud unable to escape and waits there for hours until finally Jafrey moves to the edge of the mud and begins to talk to her. On the fifth night and horrified over what had happened the previous night she ignores the call of Jafrey Hemsworth and went to the wall of his room, and found a ladder leading up to his window. Going up the ladder she is greeted by Shia of whom is waiting for her to enter and after so long of waiting to see eachother again neither of them know what to say and only when Shia begins to laugh is the silence broke, and his laughter causes her to laugh as well.
Spending hours with Shia getting to know him she finds herself ignoring her command to wound Shia, and then as she leaves she goes to kiss him on the cheek but he deepens the kiss leading to the two nearly becoming intimate but a knock at the door forces her to leave through the window but he makes her promice to return the next day. Leaving through the window she wanders the streets where she is joined by Sophia, and Sevana of whom want to know what shes thinking, and talking to her two daughters for all intensive purposes she reveals she will not harm Shia and it is this revalation that they enter the home of Adele Eve of whom lies abandoned since the murder of Adele and has become their nest.
Turning Alice
"

Tell me why you are in my sisters home? Tell me where she is!

"

—

Alice Eve
While resting in their nest of a former home to Adele Eve it is Meghana and Sophia that are interurpted from their conversation by the door flying open revealing a young girl holding a sword who they watch as she slowly enters the house, but with Tormund, and Sevena in their coffins asleep in the basement it is only Sophia and Meghanna that are on the main floor and the two confront the angry girl who reveals herself as Alice Eve and demands to know what happened to her sister.
Street Fight
"

He wasn't so much beating the young women as he was killing her. His fist flew into her face with such force that afterwards I was suprised she was even alive. As he rained blow after blow into her the only sound I heard was the laughted of his friends, and the crack my fist connecting with his head made.

"

—

Shia Labouef
It was during this time that his rivalry with Gregory Malfoy would reach a different level as he would intervene as Gregory was brutally beating a women in the street, and in return he was attacked by several of Gregories cronies, and as he was beaten the beating was interupted by Meghanna of whom knocked one of the men through a nearbye wall, and then proceeded to unleash her sword and threaten everyone around. Shia at this point go to his feet, and in front of the now hundreds of people would engage in a duel with Gregory Malfoy of whom was also a skilled fighter. The two would fight for some time until finally Shia defeated him and prepared to kill him until he was pulled away by his brother Luke who understood the consequences if he killed Gregory.
Vampires in Westbridge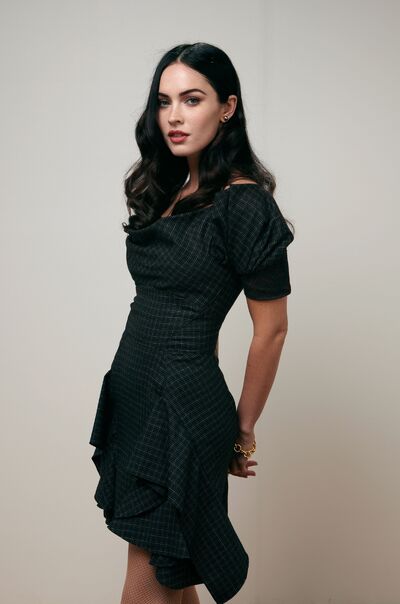 "

We decided without much thought that despite we believed in their motives it would be best if the people didn't find out about them. Whatever their loyalties were the people wouldn't accept them as anything more then monsters, and we had to accept that too.

"

—

Shia Labouef
With the relationship between Meghanna, and Shia Labouef continueing despite his knowledge about what she was it was simply a matter of time until others came to know the truth. This would happen when a servent overheard accidently struck her with a knife when she was cutting food, and the wound healed faster then it should have. The servent would alert Harry Labouef of whom would barge into the room with many armed men where Meghanna leapt to protect Shia and was nearly killed during the exchange but Shia was able to stop his father from killing her. Harry would confine her to a cell, and despite Shia's constant attempts to have her released, his father feared greatly for Shia's life and refused everytime no matter what Shia suggested. The confinement lasted for weeks, and as this went by Shia would visit her in the prison, but watched constantly by his brother Luke Labouef he was unable to feed her his blood, and her pain grew increasingly bad as time went onl. Meghanna would begin to starve, and as she started to die her progeny's would sence her death knell, and arrived in Westbridge, where they broke into the prisoner, and were nearly able to get her released at the cost of killing several gaurds, but Meghanna resisted this saying the gaurds hadn't done anything and didn't deserve death. Harry watched alongside his personal gaurds as this happened and changed his opinion of her nearly completely in one single moment.
"

I just wanted a life. I didn't want to hurt anyone anymore...

"

—

Meghanna
Hearign from the gaurds what was happening Shia broke though the gaurds placed on him to keep him away and barged through his brother and hugged Meghanna deeply. Tormund Fox would come forward with a vial of blood smuggled with him in case they were not able to find live bodies, and she was fed while Shia held her in his arms. Realizing watching his son that his heir was deeply in love with this girl, Harry Labouef would stop fighting her, and while sending away her progenies Meghanna was brought back to strength using the blood of animals, and as she healed she grew on Harry of whom saw how much she loved his son. Meghanna, Shia, and Harry would come to an arrangement where Meghanna would be sworn into House Labouef and act as a part of the Honor Gaurd, and would be allowed to stay within the city as long as they did not feed on a single drop of human blood, and despite the resistence of Tormund Fox they would all agree to this becoming known as the Red Foxes of Westbridge.
Return of Riley Scott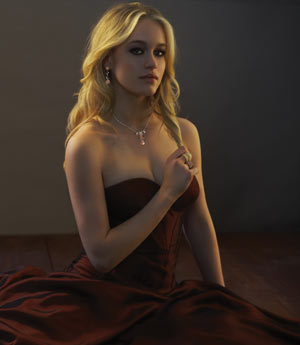 "

Taking on mistresses. Sons coming home. The love of my life returning. What a confusing time.

"

—

William Lovie III.
William travel to Forks on their way back to Lucerne from Fairmarket. On the boat ride back after a long talk with Morrigan, she takes matters into her own hands and finally reveals to William that she wants him in what ever way she can have him, and despite his marriage he sleeps with Leven. Arriving in Forks they are met on the docks by Charles Swan of whom they talk with for a time, but this ends when Riley Scott arrives alone on horseback, and wishes to return with them to Lucerne for a time. Riley reveals to him that Dan Scott is conspiring to make him and heir and he loves his family and doesn't want to see them come to harm through the manipulations of Dan Scott. Leven goes with William as he talks with Riley, and after Riley leaves with Thomas for a while he tells her that he is amazed at the changes in his son, and as they watch as he spends time with Thomas, and longs to see his three oldest sons become friends. Leven once again talks to Morrigan of whom congratulates her on gaining William in the way she did, and Leven shocked to know Morrigan knew begins to take Morrigan into her confidence revealing the arrangement she offered William and he seemingly agreed to.
Meeting a Daughter
I am so sorry my daughter. I would have never abandoned you had I of known.
Meeting a Daughter
"

Roslin do you think my mother is sorry. Do you think when she looks back at what happens here she will look back at it with sorrow. I wonder Roslin if she will look upon any of this as anything other then an annoying setback.

"

—

Lucie Lovie
Following the attempted Coup in Stor Roslin Stor XII. would return to the capital with Lucie Lovie of whom told her everything she could about her life, and everyone was called to a council where they were told that they had the oldest child of the King of Lucerne in their hands. Following this discovery there were many in the council who begin saying they should barter her to the Lucernians, and this charge would be led heavily by Terad Ereham who had been implicated in the Coup attempt but had returned to the fold after its defeat. Roslin argued that if they did that William had shown he would never forgive the slight, and the weak willed Terad wilted under the pressure of Roslin's words and agreed with her idea of simply giving Lucie to the Lucernians asking nothing in return. The failure here of Terad to gain anything would further poison the mind of his son Tristifer Ereham III. to his father and would be the final straw which led to Tristifer turning completely on his father and taking control of House Ereham.
"

My King I have a letter for you. My King the letter is said to be from a High Lady of Stor. She says shes writing in regards to your daughter Lucie.

"

—

Jasper Hale
While Lucie Lovie was being sent to Storhold and the letter was on its way to Lucerne the situation in Lucerne would be quite peaceful as the royal family prepared for the birth of another child of the main branch through Bella Swan and William Lovie, but as this was happening the lessening of the corruption of Morrigan would lead to a major reveal. William
Arrival in Westbridge
"

I looked out over the side of the boat to the docks and saw a crowd larger then anything I had seen in a long while. Nobles, and their men all crowded around, and my first thought was what they were doing. My first thought was never that they were there waiting for me. It just didn't make sence.

"

—

Lucie Lovie
Running From a Monster
"

You have to die.

"

—

Viggo Vortisson
Arrival in Fairmarket
"

When we return Lucie I want you to understand one thing above everything else. Our distance. The time we spent apart. I wish that I could take it all back and you could be right by my side. The people you meet in Lucerne, they are by and large good people, but they all have their own wishes and desires. Some will see you as a marriage target. Some will see you as a threat. Whatever happens, and whatever is said I want you to know one thing. You are my daughter. You are my daughter and I love you.

"

—

William Lovie III.
Leven and William await with many of his children as the boat of Lucie Lovie pulls into the Fairmarket dock, and she consoles him as he gets nervous about seeing her. As she arrives before he can say anything of any real substance she is taken into a hug by Ashley Lovie of whom is followed by Thomas, and William also hugging her but Riley stands back beside William and is unwilling to hug this new claim to the throne. William decides on the advise of Lucie that they will return to Lucerne as quickly as possible and Leven and William stay the night together and then after that returning by caravan back to Lucerne. The second half of the chapter is their journey back to Lucerne.
Return to Lucerne
Family Members
Relationships