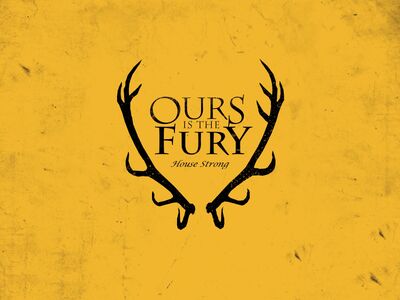 Heather Strong is the daughter of Jackson, and Katelyn Strong making her a member of House Strong. At the age of thirteen Heather Strong was betrothed to Dontis Peach of whom swiftly became her best friend and the two were inseperable all the way until the fateful end of their relationship following the menipulation of Allard Strong.
At the age of thirteen Heather Strong was betrothed to Dontis Peach of whom swiftly became her best friend and the two were inseperable all the way until the fateful end of their relationship following the menipulation of Allard Strong. Heather Strong would be caught within the trap of Allard Strong during the Invasion of Harrenhall and following a love note she believed was left by Dontis Peach she went to the docks on the day of the attack and would remain there where she was eventually found by Ironborn where she was raped and murdered by them.
Characteristics
Appearance
"

Heather was beautiful. She didn't need me to know that. She was the prettiest girl I ever saw. Her brown hair...her brown hair was always up...after I told her...after I told her that her ears were pretty. You took her from me. I will never see her perfect blue eyes again. Because of you.

"

—

Dontis Peach
Heather Strong was described as a short brunette with absolutely beautiful blue eyes, of whom liked to keep her hair up after Dontis Peach said her ears were the most beautiful ears he had ever seen.
History
Early History
Dontis Peach
At the age of thirteen Heather Strong was betrothed to Dontis Peach of whom swiftly became her best friend and the two were inseperable all the way until the fateful end of their relationship following the manipulation of Allard Strong.
The Death of Heer Strong
The Death of Heer Strong
You don't have to die here cousin. Live your life. Choose to live. Don't choose death.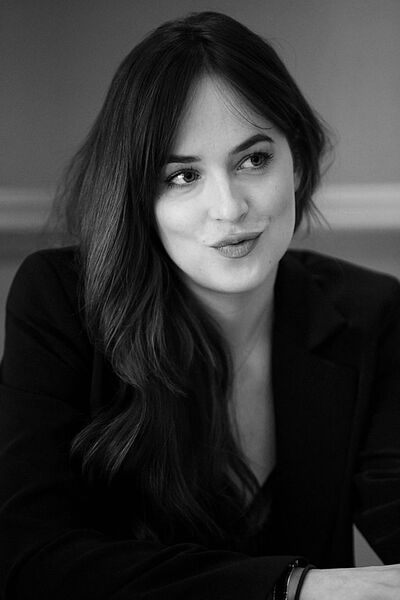 "

I don't wish to fight you. You are my blood, and for that we should always be close. But look at me now Heer, and really listen to me. If you think because we are blood I will lay down and die...you are wrong.

"

—

Renley Strong
It would be the victorious Renley Strong that would enter the gates of Harrenhall surrounded by Kassidy Kenward, and Darrius Kenward of whom were the two most important people to him, and at the gates he would be met by his immediate family alongside many other members of House Strong including Heer Strong of whom had been whispered to by many that Renley had returned to take his position in the house. This story would lead to Heer to act out during his return embarrassing Renley through several insults which only ended when Robert commanded the two separated and then took Renley away. Renley Strong would attempt to speak to Heer after the difficult first meeting following his return, but when they met at Heer's home the conversation didn't just go badly it nearly came to blows as Heer was completely unwilling to have peace between the two. As Renley turned to walk away Heer attempted to stab him from behind but the murder was stopped by Kassidy of whom saw the dagger and screamed out. Coming to the commotion was Stannis Strong and the second eldest of the generation would decide the two would duel, and following the duel there would be no more fighting between the two.
"

You two are blood. This duel will end the conflict. It will end the conflict or you two will find yourselves a new home to call your own.

"

—

Stannis Strong
Following Renley knocking the sword from the hand of Heer Strong the fight would be ended with the laughter of Robert Strong of whom cheered loudly for his brother, and following this Orys Strong would go to the side of Heer and whisper something to him which caused Heer to grab the sword from a guard and charge at Renley from behind. he would duel his cousin Heer Strong and during this duel his cousin Heer would be killed causing quite the uproar among the nobles of Harrenhall but also greatly increasing the scope of power within Renly's grip.
Siege of Harrenhall
Main Article : Siege of Harrenhall
The Siege of Harrenhall
Burn the false goths in their homes. I don`t want a survivor to tell the story of how their city died. Leave none alive...From this point on I want only the memory of that city.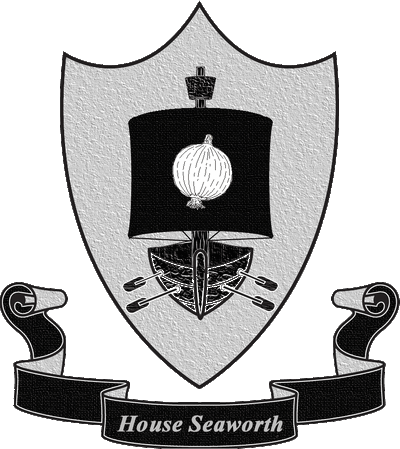 "

I got sick and tired of being unimportant to a family that had always meant everything to us. We had spent our entire history being loyal, and what had it gotten us? What had we gained through all the blood, sweat, and tears of the last many generations?

"

—

Davos Seaworth
House Seaworth had been for much of their history the second or at the worst third strongest house in Harrenhall behind only House Strong, and at times House Gronn. This position was cherished by the leadership of House Seaworth for much of their history, and they were rewarded with control over the port of Harrenhall which was hugely important to the cities power. This power they had been given though for them always felt as if it was a slight as they secretly wanted total control, and this became an even more blatent belief under Davos Seaworth who was an honorable man but also a man that wanted more of everything he could get. At first Davos had despite his silent wishes remained loyal to House Strong and simply bided his time hoping that good things found their way to his house but as time went on his patience disapeared. In this lack of patience he would turn to his one loyal vassal in House Horpe and he would turn his forces completely against the House Strong loyalty of their history. The growing discontent of House Seaworth reached its pinacle and the basic end of the line, when they attempted to gain influence in the small House Jare, and when this was discovered Robert Strong had Halten Seaworth put in jail as punishment. With this imprisonment the leadership of House Seaworth came to the conclusion that House Strong were tyrants that they should take the mantle of power in Harrenhall from. They decided to do this by reopening the channels that had existed with the Iron Islands before they had cut ties with such rebellious thoughts.
"

Did I ever think that it would lead to all this? I don't think I really thought about the consequences of making a deal with the Ironborn. I simply saw a chance to get what I wanted and I was willing to do anything and everything to get what I felt I was owed.

"

—

Davos Seaworth
In order to establish this alliance once again Davos Seaworth would send three of his sons in the form of Dale Seaworth, Maric Seaworth, and Allard Seaworth, alongside his sister Kateryn Seaworth in order to strike the deal while he himself stayed near the leadership of House Strong to make sure they were not catching on to his plotting.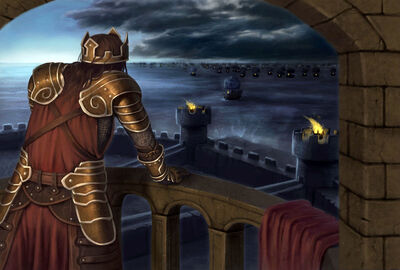 "

You let these monsters inside. Without you none of this would have ever happened.

"

—

Renley Strong to Davos Seaworth
As the plans came through and the Iron Islands agreed to finance and support the invasion in returrn for House Seaworth becoming the vassal of House Greyjoy. This vassal position would mean that they would become a member of the Iron Islands but at the same time be in complete control over Harrenhall. Obviously both sides did not intend to actually go through with this but either way the deal was struck and the Iron Islands prepared to send thousands of troops to Harrenhall in order to take control of the city. The Iron Fleet would arrive in the night and when Davos Seaworth saw the giant horizon covered with their ships he would in that moment come to truly understand what he had done, and would delay giving the command to start the ambush leading to an argument between himself and his sons of which other then Dale Seaworth worked to convinse Davos that this was the right thing to do. After minutes of argument Allard convinsed him to order his forces to lead the ambush leading to the massacre at the docks that would come about.
Fall of the Docks
"

Something changed immediately in my heart the moment I saw them on the horizon. They looked like monsters coming to destroy my home, and it had never looked like that in my dreams. But I guess that was the truth in that what was once just a thought was now going to happen. Looking out at the monsters I was tempted for a single moment to stop.

"

—

Davos Seaworth
Following the command of Davos Seaworth for his forces to execute the betrayal across the city the docks would become the first major source of the betrayal with his forces moving swiftly against positions of power at the docks. Allard Seaworth had been working tirelessly to bring Zooey Strong to his side of things and get her to suppport the Seaworth claim and in his twisted mind he came to believe that one of the main ways to do this was to eliminate that which she felt close to in House Strong in the form of her immediate family and most notably in her closest siblings in the form of Heather, and Kyle Strong. Allard would days before the Siege of Harrenhall happened create a situation where Kyle Strong was at the Lighthouse with a diminished garrison, while Heather Strong was tricked into believing that her betrothed in Dontis Peach was planning a suprise for her on the day of the siege and thus she was in a small dockhouse waiting for him when the siege was too begin.
Family Members
Relationships
Community content is available under
CC-BY-SA
unless otherwise noted.