Jurassic World: Dominion Dominates Fandom Wikis - The Loop
Play Sound
Hedrik Clegane III.





Story Role
POV Role
Lucernian Series
Appears In
Lucernian Series
Vital statistics
Born
5104
Title
Official Titles
Nickname
Heddy
Religion
Dragonoph
Status
Alive
Allegiance
Family Loyalties
Racial Statistics
Maternal
{{{Maternal race}}}
Paternal
{{{Paternal race}}}
Family
Parents
Father
Rupert Clegane
Mother
Marnia Clegane
Siblings
Siblings
Full Siblings

---

Internal Family
Spouse
Rachel Wood
Children
True Born

---

With Rachel Wood

Legitimized Base Born

---

With Accia Potenza

Proculus Potenza
Pinaria Potenza
"

Sometimes when you're young you think nothing can hurt you. It's like being invincible. Your whole life is ahead of you and you have big plans. Big Plans. To find your perfect match, the one who completes you. But as you get older you realize it's not always that easy. It's not until the end of your life that you realize how the plans you made where simply plans. Because at the end when you're looking back instead of forward you want to believe you made the most of what life gave you. You want to believe you're leaving something good behind. You want it all to have mattered.

"

—

Hedrik Clegane III.
Hedrik Clegane III. is the son of Rupert, and Marnia Clegane making him the heir to House Clegane, and a loyal citizen of the Kingdom of Lucerne. Hedrik has two siblings in the form of Mathew and Jenny Clegane of which Mathew is a leading member of the House Clegane military forces, while Jenny has spent her life in a reclusive state due to the strange and shy personality that she has. Hedrik Clegane has been in a romantic relationship with Rachel Wood for what has basically been the entirety of his life, and this relationship has come to define the both of them. Rachel Wood gave birth to their first child in the form of a healthy baby girl of whom they would name after his mother and thus Marnia Clegane II. was born to the world and by the time of Westros she is only six years old.
Hedrik Clegane III. is a major POV Character in the Valley of Lucerne Series with his POV role being within several stories including End of Darkness, Guardian of the Valley, The Rise of Lucerne, Westros, and Burning Dreams. Hedrik Clegane III. also has a POV role in the background story of the Shadow on the Mountain which tells of his life during the events of the Valley of Lucerne story. Alongside his POV role in these stories he is a major character within the Evil Mind story interacting with Rachel Wood during her POV storyline.
Hedrik Clegane III. would be born the first child of Rupert Clegane and at the time of his birth he stood second in the line of succession behind only his father for the power of House Clegane. Hedrik would take part in the Gulltown tournament of 5119 and during this tournament he would meet William Lovie III. and his team would join with the team of William during the melee and while Hedrik's team lost the two nobles became friends following this alliance. Hedrik would join his father in responding to the call for aid from House Swan in the Forks Civil War and Hedrik would alongside his brother lead a force to Castle Scheck which was under major threat from Gleckheint. Hedrick Clegane III. would take part in the Nortburg Tournament of 5120 where he would make his name after he reached the finals with prince William Lovie III. and the two reached the climax tied until William finally defeated him. Following the tournament he and William left friends, and this friendship would be remembered by both years later when he returned to Forks and Hedrik came there as well with the command of much of House Clegane. Hedrik would be sent to Rosten during the Journey where he was tasked with dealing with the Rosten Banditry issues and upon arriving he was able to unify the loyalists there and then broke the forces of the Pure of Aerene but during this battle he was grievously wounded and forced to return to Lole to recuperate. Hedrik wold join his friend the king when he traveled to Kul Tiras in order to expand the relationship between the two, and during this time he took Dustin Rivers as a squire as his part of the relationship with House Proudmoore. His time in the Order of the Red Dragon ended when his brother Matthew Clegane joined the Order of the Red Dragon and his father commanded him to leave the Order and become the leader of House Clegane's forces. His time as the leader of House Clegane's forces was well spent as he led his forces to the Riverlands alongside House Starke where they were able to show great force against the few holdouts among the Riverlords and gain a further victory without loss of life. Following the victory in the Riverlands he returned to Lole where he remained with Rachel for the next year while the Lucernians were advancing into Westbridge and planning the invasion of that land. She would give birth to their child a few weeks before he was going to have to leave with the Clegane army in order to take part in the Invasion of Westbridge and this allowed him to see his baby before he left. Following the victory over Westbridge he returned to the valley of Lucerne where he took command of Lole during the sickness of his father leaving his brother Mathew in command of the Clegane forces that remained in Lorderon. Rupert would die weeks after he returned from Westbridge and thus Hedrik Clegane III. would become the new head of House Clegane, and begin mass plans for expansion of the state. During this time he would become embroiled in the situation to the south when he joined the forces of House Tyrell in coming to the assistence of their new allies in Ravenna of whom were attacked by the Skaven in a brazen assault on the fortress.
Characteristics
An extremely honorable young man, he is a part of the new and talented youth movement that has grown from William Lovie III. reign as king.
Personality
History
Main Article : Timeline of Hedrik Clegane III.
Hedrik Clegane III. would be born the first child of Rupert Clegane and at the time of his birth he stood second in the line of succession behind only his father for the power of House Clegane.
Early History
The Gulltown Tournament of 5119
That was the last time there was peace in our house. After that it was just a steady decline into madness and death.
Gulltown Tournament of 5119
Main Article : Gulltown Tournament of 5119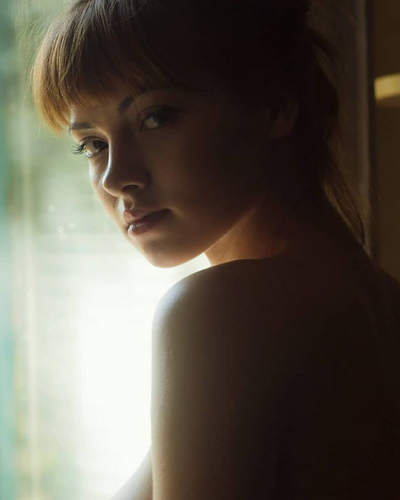 "

I want my children kept safe from all this. I can keep William safe. I need to get the rest of the children out of here before. Before this thing in my head does something terrible.

"

—

James Lovie II.
Its Aelfwynn Turnidlon that is sitting with Wuldrik as they prepare the recharge of the Pendant of Understanding which they have been using as a means of understanding when the monster has gained control of James. During the casting of this spell everything is going well but the Pendant shows signs of cracking, and this leads to Aelfwynn and Wuldrik Toyne stopping the spell. Unable to fix the issue themselves they decide to speak with Kieth Schwartz to discuss the construction of a new pendant to replace it. Finding out that Kieth has left the Spire for the Cloud Tower they head there accompanied by several men at arms. Arriving at the Cloud Tower they are let inside although Aelfwynn is delayed watching William, Leven, and Alice playing the garden. Watching this she becomes jealous of Leven who is wrestling with William and feeling the attraction between the two she marks Leven as an enemy in her pursuit of William. Going to the 13th floor they find Kieth inside already talking with Carlisle Cullen, Wilhelm Kisssling, Fabian Klauseburg, and James Lovie II. of whom are discussing the declining mental stability of James. Unable to get the time needed to replace the damaged Pendant of Understanding its Wuldrik, and Aelfwyn that go back to the Spire under orders to recharge the pendant despite the risks. The spell is completed but Wuldrik is badly burned during the event leading to him being taken away by Catrin Heissler and a group of Restoration Magi to fix him. With Wuldrik too injured to travel its Aelfwynn that travels with the royal party of the Gulltown tournament of 5119 without him taking charge of keeping James under control.
Coming of the Cleganes
"

I want you to be happy my boy. I love you son. You are my heir. My hope for the future. That does not mean your happiness comes above this family.

"

—

Rupert Clegane
Hedrik joins a boat with a fleet of seven ships from House Clegane making their way towards the port of Stillwood. Hedrik is leaning on the side of the boat speaking with his friend Konstantin Gaimen when his father comes up from his quarters alongside Hedrik's mother and seeing them arrive he says goodbye to Konstantin and goes to speak with his father. Speaking to his father about the proposed betrothal of Hedrik and Accia Potenza of whom he admits to being his lover but indicates that this love is one of friendship and he doesn't see it going further then friendship. Rupert tells Hedrik that although he wants his son to be happy, he wants to honor the relationship that he has with House Potenza. Rupert is reluctant to simply end the betrothal instead telling Hedrik that if he wants something different, he needs to find a better match. Following this he goes back to the front of the boat where Konstantin has now been joined by Hedrik's sister at his side, and his lover Accia Potenza, and best friends Meinolf Ostriger. Joking with his friends its Hedrik that watches his father of whom from his own personal thoughts seems to be very loyal towards but has a growing lack of respect for several of the lords around his father including most critically Vopiscus Lentini of whom he sees as a coward turning his father into a coward. Reaching the port of Stillwood he watches his father and Vopiscus meet with Caius Norelli while ignoring the lord of House Stillwood in the form of Gregory Stillwood and realizing the insult that is being made, he approaches Gregory alongside Meinolf Ostriger and the two discuss with Gregory that Hedrik will speak with his father regarding the insult. Despite calming it down its still Gregory that storms from the docks to return to Castle Stillwood leaving Perwyn, and Jeyne to speak with Hedrik about their next steps. The three decide that Jeyne will go and stay near their father to make sure he doesn't do anything rash while Perwyn will go with Hedrik to speak with Rupert. Perwyn goes alongside Hedrik to speak with Rupert Clegane who has gone to the estate of House Norelli. Arriving at the estate it's Perwyn's friend Flavius Norelli that leads them inside. Meeting with Rupert, his lords, and Caius Norelli they learn that the reason for the snub was that Rupert was angry that the other wives were at the initial meeting. Learning from Caius they are told that Gregory had agreed to only bring his primary wife to the meeting and thus when all were present Rupert took this as an insult. The group agrees to not take any further action and since they will be leaving for the tournament its decided that they will cancel the planned dinner the next day and just restock the boats before leaving together. Perwyn leaves to and speak with his father about what has been discussed but Hedrik and Perwyn agree as he leaves to keep the lines of communication between them open no matter what their fathers do.
Protecting Accia
"

Don't worry Accia. I'm here for you. I promise that I wont let anything happen to you.

"

—

Hedrik Clegane III.
Hedrik spends the rest of the night with his family who remain at the Norelli estate and then before going to bed he joins Accia in her room where the two sleep together. After finishing having sex its Accia that burns her arm while she helps him get dressed and Hedrik helps her by putting wet cloth on it. Staying with her for some time until she eventually falls asleep he tucks her in and falls asleep in her room. Hedrik is woken from his sleep by Accia who is crying as she shows him her now healed burn. Telling him that she fixed it just by looking at it and thinking about fixing it. Skeptical of this he tries to support her but when it becomes clear he doesn't believe her she gets a dagger from his pack and cuts her arm. As she bleeds, he uses his blanket to control the bleeding and then goes to get help when she blocks the door and removes the blanket causing her arm to bleed onto the ground. Trying to stop her she begins once again staring at her arm and as he watches the cut begins to close itself and the bleeding stops.
Hiding Leofrich
"

We have been given short notice of the plans of the royal family to visit Runburgh on there way south. You know this means you must be hidden.

"

—

Andar Royce
Its Leofrich Nune III. that is sitting in the water with his daughter Gorlinda and his nephew Karl and playing with the two children is interrupted by the arrival of a very pregnant Charlotte Royce holding a baby Wendelin Royce who joins her family in spending time together at Royce River. Returning to Runburgh with his family he sees the city in state of chaos and Karl to guard his family he rides ahead into the city where he learns from Ordenmarshal Franzal Tuhlbeck that they got short notice that King James Lovie II. and a large party of the royal family are on their way to Runburgh where they will stay for the night on their way southward. Realizing that the coming of anyone from the capital means danger for himself he goes to Runestone. Making his way through guards and checkpoints he eventually reaches the Keep where he meets with Lord Yohn Royce who is standing around a table planning things out with his brother and Hochmeister Wolfram Royce alongside his sons Andar, and Robar. Also as the table are the Burgomaster of the city in Alaric Opehlbeck of whom Leofrich thinks is a coward and if given the chance would tell the first person who paid him about Leofrich's existence in the city. Listening to the group from the corner of the room he whispers with Landmeister Tristan of Royce of whom he has grown close to over his time in Runestone and the two discuss where they think Leofrich should go while the king is near. As the meeting ends its Landsgrave Yohn that calls Leofrich forward leaving him to talk with just Yohn and his son Andar. The three talk and it's decided that to protect Leofrich and by extension Yohn's daughter Charlotte and grandchildren its Leofrich that will hide with the Guild of Runes. Accompanied by Andar to the Peak of Runestone its Andar that asks Leofrich to tell him about the last time he saw anyone from the capital. Using the lift to the peaks its Leofrich that talks with Andar about his time hiding in the forest following the massacre at Nunedorf. During this time, he hid with different farming families before eventually fleeing into the forest where he kept his daughter and nephew alive through hunting small game and picking mushrooms. This went on for several weeks with Leofrich coming to live within an old, abandoned watchtower, and while it was a tough life, he was able to stay alive and keep his family alive. This ended with the arrival of a search party led by Horton Jestife who surrounded the watchtower but to his surprise it was Horton that let them go telling them to leave the area and never come back. Andar asks him how he made his way to Runburgh, but Leofrich is close to tears thinking about his past and tells Andar he will tell him more another time. Reaching the peak of Runestone its Leofrich that is let inside the Hall of Runes by Thomas of the Guild of Runes who takes him to a apartment within the hall of Rune where a bed is to be prepared for Leofrich to stay. Leofrich remains in the apartment reading for days leaving only to use the latrine during this time.
The Dragon Moves
"

I want you to have this armor Prince. This was made by the hands of both myself, and Grand Master Daniel Schunemann. No effort has been spared in marking this as the greatest suit of armor I have ever been involved in crafting.

"

—

Eadwig Schuhbeck
Following leaving Lucerne the group is traveling on the road making his way alongside most of his friends and family to the port of Nortburg accompanied by what is as a large army. Traveling on the road with him is his best friends Jasper Hale, Lyanna Starke, Edward Cullen, Byron Arryn II., Rosalie Hale, Dylan Steinmare, Aria Arryn, Rachel Nighting, and Leven Martell as well his sister Alice Lovie, and as they travel on the road the relationship between this group is expanded on. During this journey we see the members of William's personal guards as well in the form of Einhard Rosler, Erik Fahnrich, and Gilbert Fouline of whom Einhard is shown as someone who is very close to William acting as a stand in for his father James who is in the convoy but is inside a covered wagon as he passed out. His father is revealed as the King but is also revealed as an addict of opium leaving William to be raised by his guards, but also by his sister Matilda who they are traveling to see the wedding of. The party arrives at Nortburg at night and thus it is the army and the servants that prepare tents for everyone to sleep in that night in preparation for leaving on the boats in the morning. As William and his friends attempt to all stay in one large tent it's Carlisle Cullen that forces them to share two tents with the boys in one and the girls in another. As this is happening its Rosalie that whispers for William to hide her. Feeling very attracted to her he hides her with the help of Jasper and Dylan. Staying the night in a tent with Aria, Lyanna, Leven, and Alice but the girls become openly bitter that Rosalie managed to join the boys in their tent. Rachel and Leven discuss the situation with Rosalie and William with both girls barely containing their jealousy and Rachel for her part believes that she could better control Leven then Rosalie and thus views Rosalie as a threat to her attempts with William. Hanna Arryn is riding beside Blake Cullen, Adela Aven, Erica Steinmare, and Eddara Floren as they follow behind the wagons carrying the royal family and their entourage. Hanna is silent as the other girls gossip over boys with Blake having a crush on Jasper Hale while Erica and Eddara discussing how handsome they think William is. Hanna is uncomfortable with this conversation and so allows herself to fall behind the other girls and instead rides beside the House Bell part of the baggage train and begins talking with her friend Hanah Bell of whom she laughs that she first became friends with due to having the same name. The convoy arrives at Runburgh and so Hanna leaves Hanah and returns to the Malatine where she scoffs as they are still talking about Jasper and William. As the convoy stops its Hanna that joins the others of Alice's Malatine in traveling ahead of the convoy into the city where they will prepare the room for Alice. The group stops at the town of Runburgh where William, Edward, Jasper, and Dylan are gifted a suit of armor by Lord Yohn Royce, and the Grand Master of the two Runestone Guilds. The suit made for William is described as something above anything they have ever crafted before, and behind the scenes it had runes crafted on it that make William immune to the effects of Magi while wearing it. Following being given this gift its William, Alice, Leven, and Edward that are taken into the Great Peak of Runestone where Grand Master Eadwig Schuhbeck, and Grand Master Daniel Schunemann show them the entrance to the forges of the Inner Rune which have never been entered by anyone outside of the Inner Circle of the Runestone Guilds.
"

Think of where we are my friends. We are sleeping in a place barely anyone has been allowed to enter. We are blessed by Glaurung himself this day.

"

—

William Lovie III.
Following this tour, the group is given lodgings inside the mid-level of Runestone leaving the eight of them to all stay in a large open-air room where they can see out for miles. Alice leaves to go and see her Malatine before bed, and in passing William tells Alice to bring one of them back as a reward for their work. Alice arrives at the room her Malatine had prepared for her and thanks each of them for all their work, and then they all sit down and talk together about how things went for Alice in the main carriage. Alice reveals how close her brother William and Rosalie are getting and at this both Eddara and Erica make petty comments about Rosalie to which Alice says nothing, but Hanna does say that her sister Aria says that Rosalie has a mind for the politics of being with William. After this conversation its Alice that reveals she will be staying with William and the others in the open-air room prepared for him and says that she can bring one person with her. To the shock of the Malatine she asks Hanna to come with her stating quite honestly that she is the only one who Alice believes can control her feelings. Hanna follows Alice as they enter the lift and travelling up its Hanna that begins to get quite nervous, but she is calmed down by Alice who holds her hand and smiles at her. Hanna goes to sleep that night with the rest of the Shadow Council and for the first time she feels like one of their friends, and not just the sister of Aria. Going to sleep William lays beside his sister to one side, and Rosalie Hale to the other with the two talking romantically for some time before going to sleep. Following the night Hanna wakes in the morning before Alice and does her best to prepare something for her, but is stopped by William, and Edward who instead force her to go to the edge of the room and look out with them. Edward does a Magi trick and William makes them all laugh, and Hanna can't help but find herself attracted to William. When the others begin waking up and join them its Hanna that tries to get away but its Aria that refuses to let her go and despite her nerves, she begins to join the conversation more as the time goes by.
"

What happened to your family. What has happened to so many families. It cannot be left unchecked. Will you help me when the time comes?

"

—

Catherine Lovie
A journeymen runesmith that had been delivering his food tells him of the arrival of the royal party and Leofrich feels a overwhelming fear that his one time good friend James is near. Leofrich is locked within the apartment as the prince and his party are to stay in the Hall of Runes and during this time its Leofrich that catches a glimpse of the prince and his party through a peeping hole in the wall and feels fear looking at the prince due to how much he looks like James. That night its Leofrich that is moved by a knock at the door and when the door opens its Daniel Schunemann, Yohn Royce, and Catherine Lovie that come inside the room. Catherine begins crying telling Leofrich that she is so sorry for what happened and wishes she could go back and change it. Realizing that Catherine is not like her brother he forgives her and then listens as she tells him that the time will come when she needs him to avenge what happened to his family and many others, and he agrees to help her when the time comes.
"

Watching my father act this way was never easy. It was embarrassing on the surface. Beneath that feeling stood fear. Fear that perhaps I was destined to become my father.

"

—

William Lovie III.
As they leave Runestone its William that speaks once more with Yohn Royce who asks him to take with him his middle son Andar Royce who would accompany them and take in the wedding. William agreed and Andar joined the group as they made their way south towards Gulltown. Arriving at Gulltown they are met at the gates by Matilda Lovie his elder sister and seeing each other they hug as she takes them towards her lodgings at Castle Shephard, and while walking there its Matilda that tells them about how she has been in the months since she left Lucerne for Gulltown to get to know her betrothed Marius Scott. Marius Scott is introduced to William, and Alice for the first time and William has a good feeling about Marius during this conversation. The good times are interrupted by the arrival of their father James who William can clearly tell is high from his opioids as he comes into the room, and despite William feeling embarrassed by his father its Marius that lightens the mood and appears to get along well with James. Following the meeting with his sister and Marius its William and his friends that go to the Temple of Kyne as Lyanna wants to pray and forces the rest of her friends to go with her as is her usual way. Arriving at the Temple of Kyne they enter the Temple being let into a special area of the Temple by Otwin Erdenstoud the Bishop of the Temple. Going inside they pray for a time before William and the group outside of Lyanna leave the temple to go and walk the streets of Gulltown exploring.
The Picnic
"

Men came to our village. They took everything. Took my sister. Took my mother. Please help us.

"

—

Ceolwith of Nune
Walking the streets, they go to the market where they buy food and plan to go to hiking west of Gulltown and have a picnic while doing this. Accompanied by a dozen men at arms and several knights the group leaves Gulltown heading west and while leaving they meet the Crane group arriving at the city led by Dustin Crane, and his son Orival Crane. Speaking with the group for a time its Germira Cranewel that leaves the Crane force and travels with them hiking on the idea of forming an alliance for the coming melee tournament. Germira and Jasper get close during the hike but for William his mind is constantly on Rosalie and the spend most of the hike talking and becoming increasingly flirtatious. While riding to the mountain spot that they plan to have the picnic at its Leven, Aria, and Byron Arryn that are speaking. Byron is discussing the alliance he has formed with the team led by Harrold Hardyng for the coming melee, but for Leven she can barely focus as she watches with jealousy William and Rosalie. Leven thinks on her desire to be the one riding beside William, and she plans to tell him her feelings once they arrive at the picnic. Arriving at the picnic its Leven that tries to talk with William but is blocked by Dylan who tells Leven that he thinks Rosalie and William need some alone time. As the group sits for the picnic its Rosalie and William that sneak off and sitting together the flirtation goes to the next level when William and Rosalie kiss. Leven storms off but is followed by Aria Arryn who consoles her friend telling Leven that she knows how Leven feels about William. After talking things over its Leven, and Aria that return to the main group where they find Draco Highmore searching for William. Jasper, and Dylan lie to Draco to give William his alone time, but in her jealousy its Leven that can't do the same.
"

I thought I could stop them before they started. Seeing her happy face when Draco dragged them back to the group told me I was wrong. I was too late.

"

—

Leven Martell
When Draco follows the lies of Dylan and Jasper its Leven that follows him and reveals where William is. The arrival of Draco Highmore and several guards bringing them back to the group ends this kissing but this has opened a door between the two of them. Leven returns to the group who doesn't know that she revealed the truth, and she watches as Rosalie and William return. At first Leven is happy that she has done this but watching the two happily return she realizes she was too late. Her feelings are made even worse when Rosalie comes to her and hugs Leven revealing to her what happened before calling Leven her best friend. Leven sits with Aria and Rosalie for the rest of the picnic and listens as Rosalie tells the two of them how strong her feelings are for William. Aria looks to Leven with sadness but they both do there best to be happy for their friend. The groups picnic is further interrupted by the arrival of a group of peasants who are attempting to reach Gulltown after what they describe as the destruction of their village. William attempts to get his force to accompany the peasants back to their village and help the remainder but as more peasants begin streaming up the road its Draco that forces the group to return to their horses and return to Gulltown. Draco promises William and the group that he will send forces back but they cannot be here with the crown prince while that is happening. Before being forced to flee its William that gives one of the Ceolwith of Nune one of his rings, and a bag of coins which is a significant amount of money. Riding back to Gulltown its William that gets into an argument with Draco but it becomes clear that Draco is under personal threat if he would have stayed and thus William forgives Draco but plans to confront his father.
Choices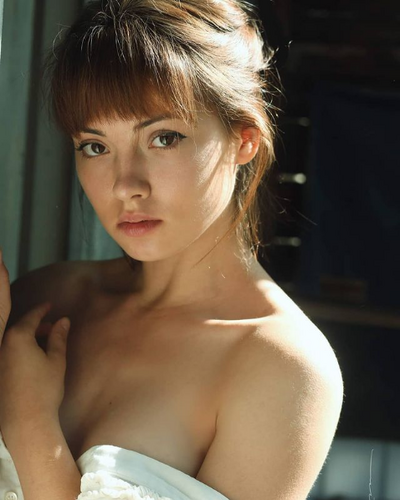 "

I thought I could stop them before they started. Seeing her happy face when Draco dragged them back to the group told me I was wrong. I was too late.

"

—

Leven Martell
Its Aelfwynn, Cuthwin, and Ostara that accompany James into the Shephard Castle where he will be staying during the tournament. By this point in the day, he is already almost unconscious from opioid use attempting to keep Vhloraz beneath the surface, and thus the servants get him into bed. Aelfwynn watches him go to sleep with no one in the room daring to speak lest they interrupt James going to sleep. Once he has fallen asleep, she places chains on his arms locking him to the bed and then locking the door the room behind her leaving only Ostara, and Cuthwin inside the room to watch over him. Having locked the door she thinks on Cuthwin, and Ostara coming to see the changes in the two as they have spent more time watching over James as he sleeps, and she thanks Glaurung that she has been given that task. Leaving the room, she travels to the walls where she sits in a quiet tower by herself and spends several hours praying to Glaurung attempting to find peace from her constant thoughts of William. As she prays a vision of William appears and she talks with this vision with the two flirting, and eventually kissing. The kissing ends when she hears arguing in the courtyard and the vision of William disappears. A tear falls as he leaves her, but she goes to the wall and watches as William, Leven, and Jasper attempt to get inside the castle.
"

I thought I could stop them before they started. Seeing her happy face when Draco dragged them back to the group told me I was wrong. I was too late.

"

—

Leven Martell
Returning to Gulltown, its Leven and Jasper that accompany William as he attempts to meet with his father about what happened at the picnic. Arriving at the gate to Shephard Castle they are let inside by the guards but find Kieth Schwartz, blocking the courtyard with a handful of Jestife, and Schwartz men at arms as well as several knights. Speaking with Kieth its William that is blocked from seeing his father and as William attempts to force his way through its Kieth that commands the men at arms to restrain the three of them. A brief skirmish breaks out but the men at arms and knights can easily restrain the weaponless three. As they are held its Kieth that goes to William and tells him to never come to a conflict without weapons. The two argue briefly with the argument only ending with the arrival of Carlisle Cullen.
Arrival of the Cranes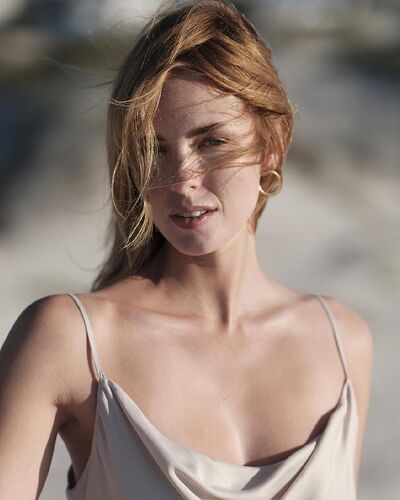 "

Take the Orane girl to the temple. I don't care how you feel about her. You will cement the betrothal. Go now.

"

—

Dustin Orane
The House Crane group enters through the front gate of Gulltown and Orival Crane alongside his friends, follow his father and his most prominent bannermen. As they continue following his father he looks back to the rear of the group and sees his betrothed Estrid Orane. Estrid smiles at him, and while he returns the smile, he is still unsure of her due to her opinions on the Swabians. The group runs into a group led by William Lovie III. and while Orival doesn't get to speak to William he sees the opportunity to form an alliance in the coming melee and sends his friend Germira Cranewel to organize this with William. Continuing into the city his father leads them towards the keep where they are to meet with a House Shephard representative who is to take them to their lodgings. Once they reach the keep his father meets with Ratmann Rickard Taubman. Rickard leads the group with the assistance of his son Timothy Taubman, and daughter Amalia Taubman towards their lodgings. During this final trip its Orival that is brought to the front by his father and Orival listens in as Rickard discusses the situation in northern Lucerne. Arriving at the camp its Orival that is going to spend time with his friends when his father whispers to him that he is to instead take Estrid to visit the Great Temple of Kyne. It's implied from the words of his father that Orival is having doubts about his betrothal to Estrid, but Orival is unwilling to resist the words of his father and pushes this aside. Listening to the words of his father without question he goes to Estrid who is getting his mother Falena's tent ready.
"

It speaks to your misplaced loyalties that you send that Swab to make deals for you.

"

—

Estrid Orane
Going to Estrid she is clearly excited to see him approach her, and she goes into the back of the tent to change for her trip to the Temple. While Estrid is changing the main person pushing for him to treat her well in the form of his mother pulls him into a hug. Orival thinks it's nice to have her back around, but he is sad when he realizes that once his marriage to Estrid is completed then his mother will return to the Grand Temple of Crane. Orival and Estrid walk together to the Great Temple of Kyne and the two have a good time on the way until Estrid notices a group of Swabian selling goods at a booth and begins making racist comments about them. Orival ignores this and tries to have a good time with her but can't ignore it anymore once she attacks Germira. The two have an argument on the steps leading to Orival abandoning her at the temple and making his way back to their lodgings but he becomes lost and eventually winds up back at the Swabians booth that Estrid had insulted earlier.
Conversation Incoming
Loneliness is a disease just like any other. The worst part of the disease is the cure isn;t always to be surrounded by those who love you. Many times the desease spreads despite the logical reasons why it would nothing vulnerable in the host. Loneliness is a disease. I know because I have it..

"It's very nice of you to give the swabs a handout, but you really should be careful keeping them so close." I had heard enough and stopped walking up the steps.
"Do you have to call them Swabs?" She turned around looking at me with confusion in her eyes.
"I don't mean to offend. It's simply what they are."
"They are my friends. People who will be in my life." I took a step towards her.
"Until they stick a knife in you." My hands flew in the air and again the confusion in her eyes was clear.
"Stop it."
"We are to be married. I'm simply being honest with you."
"As of right now. In this moment, I hope to avoid your honesty." It was the truth. Not a kind truth but it was still true. How could I ever accept a person who felt this way. The Swabians were a big part of the Cranehold population in many areas. It wasn't possible to take the ideas of her father and bring that to the court without there being big problems in the future.
"What are you saying?"
"I'm saying I don't really see how we could make a life together with the way you think about things."
"There just Swabs."
"They are people. They are my friends." With that I stormed away from her. I could hear her yelling after me as I left her on the steps of the Temple. I made my way angrily through the winding streets of Gulltown finding myself moving with the crowd.
Watching the group speak Swabian he thinks back on his positive experiences with the Swabians through the years and approaches the group buying a shirt from their booth. Returning to the camp without Estrid he is reprimanded by his mother who forces him to return to the temple with her. Accompanying his mother back to the temple she explains the different life experiences that people have, and why these things don't make having different opinions evil. Listening to his mother they enter the temple to find Estrid inside at prayer and as he kneels beside her joined by his mother, he looks at her face and sees that she has been crying. When his mother steps away to speak with the bishops of the temple its Orival that apologizes to her for leaving her. Estrid to his surprise apologizes for what she said about Swabians, and while she doesn't understand his love for them, she promises to attempt to see what he sees.
Before the Wedding
"

I have never felt this way about a girl before Alice. Maybe its time I take a chance.

"

—

William Lovie III.
Carlisle takes the three away telling them they must go to his sister who is preparing for her wedding and that this is beneath them on such a day. As they walk its Jasper that leaves them to return to the rest of the shadow council, but Leven stays at Williams side. As they walk, they talk about the picnic and the arrival of the peasants. William reveals his terror at being unable to help them and sensing his sadness its Leven that holds his hand as they walk. Arriving at the estate of House Scheck where Matilda is preparing its William that waits in the courtyard with Marcel Lovie while Leven goes inside the estate. Inside the estate she goes through the halls eventually reaching the room where Matilda is staying and surrounded by handmaids and servants, she almost cries at how beautiful Matilda looks. One of the girl's helping Matilda is Rosalie and seeing this Leven thinks jealously that was why Rosalie didn't accompany William to the castle. Watching Matilda get ready its Leven that feels out of place and becomes increasingly angry at Rosalie as she watches as she looks so at home in this environment. As she watches its Leven that thinks back to her childhood and her uncle stressing a need for good skill at war before her skills as a good lady. Spending hours helping Matilda its Leven that exits the preparations to go and spend time with William who she finds in the courtyard. Going to him the two have a conversation where Leven wants to tell him about her feelings for him, but the arrival of Rosalie ends their conversation and causes rage inside Leven.
"

Seeing her touching him. Seeing them kiss. It makes me angrier then I have ever felt before. It's an anger that scares me Aria.

"

—

Leven Martell
Rosalie takes William away as they must leave for the wedding, and this leaves Leven behind. Sitting on the bench she is approached by Aria Arryn and Aria comforts her on her feelings for William which Aria has already guessed at. The two speak for a time about this with Aria also revealing that she has feelings for William and unlike her jealousy towards Rosalie its Leven that feels nothing but love for Aria. Aria leaves to go back for the final preparations for the wedding and Leven follows her back into the estate. Returning to the estate she and Aria are stopped in their tracks by seeing William and the shadow council drinking in a hallway. While Aria keeps walking its Leven that goes to the boys as she feels a pull she cannot ignore towards William. Unable to control herself she goes to William and pulls him into a kiss. As they kiss its Jasper and Dylan that block the hallway. William pulls away from the kiss first, and the two share no words with Leven fleeing the scene in nervousness. Running down the halls she finds herself face to face with Catherine Bell who seeing the state of Leven takes her into a hug. Calming her down its Catherine that takes her into the room as the final preparations are being made for the wedding, and the whole time she holds Leven's hand. The chapter ends with Leven stepping off the boat and onto the dock of Sunspear Hold, and with a tearful look eastward she thinks on William.
The Melee
The Joust
Its Marius Scott that watches as Jamie Lannister defeats Brandon Starke and wins the joust tournament. Marius is sitting with his friends Lucas Oakheart, his wife Melinda Ladybright, Reginald Madritch, his wife Ingrid Madritch, Alke Erlic, and Gretchen Rivel with her husband Edric Rivel. Marius begins talking with Reginald about his nervousness about the wedding. Marius is nervous about Matilda loving him as she is so beautiful, and he has accomplished very little so far in his life. Reginald, and Alke convince him to move past his nervousness and trust that she will love him, which he reluctantly attempts to do as he watches her from afar. As the winner of the tournament in Jamie Lannister, alongside Brandon Starke come to stand before the kings stage its Marius that is waved over by his grand father and joining Peter and the King in their stage he watches as Jamie makes his declaration. Jamie doesn't ask for the winnings but instead requests from the king to have his nieces Myrcella and Lanna Lannister join the royal family as ladies in waiting with a special point of putting them on the list of potential betrothals to William. The King stands and makes a kind speech declaring Jamie's bravery and skill and accepts this request. Standing in the stage as the king is mingling with finalists of the joust its Marius that sparks up the courage to make a joke to Matilda who smiles at his lame joke to her. As his shyness begins to overwhelm him, he smiles and prepares to leave but is stopped by her hand on his shoulder and turning back to her she requests him for dinner that night. Catherine Lovie who is standing watching interrupts telling her that is against tradition, but a desperate Marius uses his own Christianity as a means of forcing the dinner. Catherine agrees to host the dinner with Matilda's friend Domeric Highmore standing as a chaperone for the dinner.
The Wedding
The Aftermath
Watching the door close behind a tear falls and only the hand of William keeps her moving forward. Alice and the rest of the Wostellian family make there way towards the Shephard Castle, and Alice continues crying as they walk as she is afraid of losing her sister. Arriving at Shephard Castle she tries to go to her room, but William forces her to come with him to the Bath houses to spend time with their friends. Having fun together in the bath houses she and William eventually get alone time and she opens up to him that she feels like shes losing her mother of sorts in Matilda, and he comforts her as she lets out her feelings about it. Rosalie, and Leven join them in the corner of the bath house, and they all talk about different times that Matilda was a mother to them and talking it over with everyone she feels better.
Edict of Tanthdom
Main Article : Edict of Tanthdom in the Valley
Arrival of Emma Arryn
"

We have come here to make you an offer. We can give you control of the entire county of Ross. Think of the rich places that we could hit from safety of my families lands. We just ask for your protection. In return for that protection, we can both profit.

"

—

Mikael Ross IV.
Emma Arryn is getting off the boat at the docks of Gulltown, and as her husband Mikael helps her over a box that was blocking her path, they share a laugh together. Emma, Mikael, and two of their knights in the form of Conrad Dosst, and Eckbert of Dosst movie into the city joined by several men at arms as they make there way towards the marketplace where they to meet with Ingolf Frightling a member of the Nighting Crime Syndicate. Arriving at the marketplace they find Ingolf with several other Frightling men and after a quick conversation he leads them towards the Shephard Castle. While walking its Ingold who is quite openly talking about the excitement they all have for Emma's pitch and Emma is shocked to hear him speak so openly about slavery. Ingolf laughs at her and tells her that this is the crownlands, and that there is no resistance to them here. Following the agreement of James Nighting to name Mikael a Minister in the Nighting Crime Syndicate its Emma, Mikael, Conrad, and Eckbert that leave Shephard Castle to go back to the docks where they will go back to their boat and discuss things. Emma, and Mikael make love that night and once Mikael falls asleep its Emma that lays beside him thinking about how sad her life was before she met him. Emma dreams of the first time she met him. Emma had run away from home as her depression was getting so bad that she wanted to escape her mother's home and go to the capital where she hoped her sister Aria would take her in. While on the run she had fallen off her horse and had then gotten scared by a wolf howling and had run into the forest. After tripping and falling down a hill she had been knocked out by the fall. When she woke up it was Mikael that was beside her taking care of the wound on her head, and startled at first, he took care of her, and then listened to her when she asked him not to take her back to Arryndale. Mikael wakes up as shes thinking of this and the two make love once more, and after this she falls asleep as well.
Breaking of the Shadow Council
Main Article : The First Breaking of the Shadow Council
The Plot Against House Swan
"

You want to destroy the Swans. I want to avenge my family. We can both get what we want.

"

—

Mildred Gleckourd
Mildred travels to the Gulltown tournament and meets with the Circle of Magi forming the arrangement that will lead to the Forks Civil War. Also while at the tournament she attempts to kidnap her sister and this leads to a fight where one of her knights is killed but she escapes blame and becomes a guardian to Alice Lovie.
Fabia's Truth
Fabia would travel to the Gulltown tournament with her daughter in order to see her friend again and while there she did was jealous of the affection he clearly had for Mildred and thus did not tell him about the abuse she was suffering at the hands of Marcus.
Moving Alice
Alice is finally having fun when Einhard Rosler comes inside and tells Alice to come with him and rejects William joining them despite his attempt to go with her. Following Einhard she is taken to the Shephard Castle Dining Hall where she finds a large gathering inside waiting for her. Taken to a seat by Einhard he joins her in the seat beside her, and as she sits down its Kieth Schwartz that begins speaking. Kieth tells the assembled parties that he has been placed in charge of the betrothal process for Alice and that at the advice of many advisors he has chosen to have preliminary discussions with House Yernese at Pomeria. A shocked Alice listens on as they discuss that Alice, and a party will head by boat following the meeting towards Pomeria and despite wanting to speak up her nervousness leads her to remain silent. The meeting ends and Einhard takes her by the arm and gently leads her to the door. The moment they go through the door, and he closes it behind them she smacks Einhard in the chest and tries to run away from him and back to William but runs into a tall woman. Knocked to the ground by their collision the girl helps her to her feet. Looking at the girl she is amazed at her beauty but she up and then the girl smiles at her before speaking to her in a language that Alice doesn't understand. One of the girls behind the women introduces herself as Adelhelma Annema a handmaid of the women that she begins translating for. The translations by Adelhelma reveal the women is Mildred Gleckourd the Viscount of Gleckheint and will be joining Alice on the journey to Pomeria. Alice attempts to leave but is taken by the arm by Mildred who leads her to her boat and going through the streets the only thing she can think is hoping that she sees someone she knows. Getting on to the boat she watches as the ramps are quickly put up and as she stands on the side with Einhard she lets tears fall as she watches Gulltown fall into the distance.
Traveling to Pomelia
Arriving at the small port of Pomeriaist they would be met on the dock by two groups. The first was led by Axius Macrinus the husband of Mildred that she had described so negatively during the journey here. The second was led by Dennis Yernese the older brother of Paulus Yernese. Axius greets Mildred with excitement and attempts a kiss but is brushed aside by Mildred to the laughter of her men. Axius face looks hurt, but he quickly falls into line with his own men and watches as Mildred meets with Dennis Yernese. The two talk and Mildred appears very courteous towards Dennis treating him with respect and being almost flirtatious. Alice watches Axius as this happens and it makes her angry towards Mildred who it appears is openly trying to embarrass Axius through her flirting with Dennis. Feeling a confidence, she hasn't felt before she steps forward and demands that they get moving towards Pomeria causing Mildred to smile at her as she must realize why Alice did what she did. Dennis who is a loyalist to the crown quickly listens to Alice and commands his forces prepare the road, and the three groups merge on the road making their way towards Pomeria. On the road its Alice, Mildred, and Adelhelma that speak again with a more confident Alice confronting Mildred on her treatment of Axius. Mildred explains a bit of her ethnic nationalism and Alice hearing of something like this for the first time loses her confidence as her shock overwhelms her. Mildred goes back to speaking gothic with Adelhelma and
Treaty of Pomeria
Main Article : Treaty of Pomeria
The Valley of Lucerne - Conversation Incoming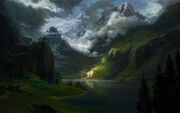 I have spent my entire life trying to do what was right. I have fought for a king I loved. I have fought for a friend I trusted. I have watched my family grow around me...I have watched all this and in my heart I knew everything would be okay. I knew this because I believed in you. You were the foundation of my faith. The boy I knew would have never done the things you have done. You have allowed this...this...thing to take over everything you are. Everything that happens now is up to you. You choose what path you go. I have nothing to say in my Kill me now for seeing you. Seeing what you have become makes me realized I have nothing left to believe in. Take me from this world, and free of me knowing what you have become.
"You want to know the truth of things."
"I want to know why you feel so strongly about it."
"I had two siblings growing up. My older brother Lionel, and my younger sister Clara. Growing up we were the closest brothers and sisters could be. Then. One day I go to my sister's room to see her just like I do every day. She's not there. A quick look at the room makes it clear the room is in chaos. Books on the floor, blankets thrown around. It had the look of a scuffle." Mildred plays with her hands as she speaks but her eyes never leave mine. "I run to my parent's room to tell them. A search for her comes to the quick conclusion that she was taken. Our best scouts get on the case, but they lose the trail at the River Gleck. Its weeks before we learn what happened."
"You must have been terrified." She nods her her head at my question.
"We all were. It was only made worse when we learned she was now at Castle Neihas the bridge of this Kristoffer Neihas."
"She was married to her kidnapper?"
"Yes. The Roman scum had stolen away my sister and then forced her to take this roman barbarian as her husband." Hearing the words run off her tongue just defined her hatred of them. Calling Lucernian Italians by their Roman nickname had become a racist slang for them, and as the story continued you could feel her hatred.
"What did you do?"
"We travelled to Castle Neihas. My father. My mother. My brother. My husband. Every single member of my family went to Castle Neihas to get them to give her back. Only my brother's wife and daughter remained at Gleckheint."
"You went without troops?"
"You don't trust Romans Alice. We brought a hundred troops. Thirty knights as well. It shouldn't have mattered. We had the guest right Alice."
"How did it go wrong?" I knew the ending to the story. Her family had been killed at the meeting. She alone had escaped. The story I had been told had never spoke of the guest right being given.
"We arrived. They broke bread. Gave us the guest right. We lowered our guard. As we talked, they surrounded us. By the time we realized what was happening they were firing on us from the forest. I watched my whole family die. Then as the sound of fighting ended somehow, I was still alive."
"I'm so sorry Mildred."
"They picked me up. Ripped off my clothes. Paraded me through the streets of Castle Neihas completely naked as men from the castle grabbed at my body. Walked me this way all the way to the stable. Once I reached the stable, they put me on a horse and sent me away."
"I don't know what to say."
"There's nothing to say. My family was killed because we thought Romans were trustworthy. I learned that day. No one is trustworthy. We have only our own people. Our own people are the only ones who ever truly care about us. We are just tools to the rest."
Second Lucernian Purge
Main Article : Second Lucernian Purge
The Second Lucernian Purge
This was a declaration of war against all of us. Today he came for me in Forks. Do not question that tomorrow he comes for you in Tree Hill. The day after he comes for Hillsbrad. This does not end until we stand together and let him know that enough is enough.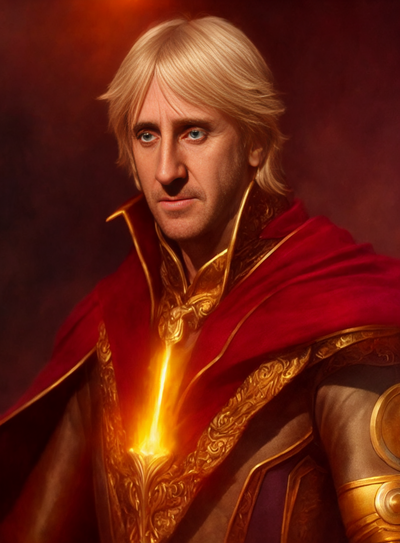 "

Find out who launched the attack. Find out who helped them. Find out anyone who knew about it. Find them all and kill them.

"

—

Kieth Schwartz
The Second Lucernian Purge would begin following the Failure of the Pendant of Cleansing as a damaged James Lovie II. and Vhloraz struggled with the new reality of their situation it was the Circle of Magi that went about attempting to root out the conspirators of the Griffon Roost assassination attempt.
Expanding Conflict
Mildred would make an alliance with Galerius Macrinus where they two would work together with the support of Galerius's ally Atilia Hosidius to gain control of both southern, and Northern Swan and through this attempt to take control of the Grand State.
Invasion of the County of Scheck
Return of the Devils of Nune
Returning to Castle Dedekind after several months in Skane they find the castle is abuzz with movement. Meeting with Burgomaster Brandon Welechk they find out that Landsgrave Jamie Dedekind has travelled to Castle Scheck to assist there as the forces of the Gleckourds have assaulted into Scheck lands. Leaving Reimer to continue leading the main Nune forces its Leofrich that travels to Castle Scheck with Hanzal and a force of a hundred Nune men to assist Jamie Dedekind. Arriving at Castle Dedekind they are unable to enter the castle at first as they are not known men and its only when Simon Dedekind reveals them as loyalists that the tension is lifted. Following meeting with the leadership of House Scheck and House Dedekind its Leofrich and his forces that travel southeast to the fort of Scheckburg.
Skirmish at Scheckburg Fort
Main Article : Skirmish at Scheckburg Fort
Arriving at Scheckburg Fort they discover the fort has already fallen to the forces of the Gleckourd's and as they attempt to pull back, they are set upon by horsemen. Fighting a skirmish against the cavalry they are defeated and Leofrich flees into the forest accompanied by only four of his men and Hanzal who has taken a bad wound from a spear. The group is forced to move through the forest but has to stop almost continuesly as the cavalry of the Gleckourds continues harassing them. As night comes its Hanzal that succumbs to his wounds and Leofrich is forced to leave him while he and his remaining men of whom are now nearly twenty as they have collected men throughout the day make there way north towards Flechk Hold.
Battle of Blechk Hold
Main Article : Battle of Blechk Hold
Travelling through the night they reach Flechk Hold in the morning but find the hold already under siege and are forced to move westward away from the fighting. Moving westward they arrive at a small Scheck village and realizing that an attack is coming sooner of later they evacuate the village and continue moving westward to Blechk Hold. Arriving at Blechk Hold the Nune forces and the villagers enter the holdfast where they meet with Burgrave Tristan Blechk of whom tells them that unless they are here to fight, they should head northward as his scouts have already seen Gleckourd men on the horizon. Leofrich and his men remain at Blechk Hold as they want revenge and gaining horses for themselves, they move south into the forest. In this move they are joined by some of the villagers and men at arms from the holdfast they prepare to ambush the Gleckourd forces once they arrive.
Skirmish at Eglisheint Fort
Main Article : Skirmish at Eglisheint Fort
Following their defeat of the Gleckourd forces they continue southward towards the Gleckourd fort of Eglisheint Fort where the captured man had indicated a general was located. Arriving at Eglisheint Fort they wait till nightfall with the plan of capturing the general and bringing him to justice. Entering the room of the general they find him sitting at a table with several of what they assume are his commanders and only the general's son being held by Leofrich's men keep the general from attacking them. The general taunts them that the government of the Crownlands has given them assistance and realizing that what they did to Nunendorf they now appear to be trying to do in Forks causes Leofrich to demand more information. The general who won't risk his son being killed reveals the extent of the deals made against the people of Forks by the Crownlands, and during this dump of information reveals that they plan on assassinating Alice Lovie to bring more loyalists to their side when they blame this killing on the Swans.
Battle of Stellermeyer Hold
Detrick Neihas would lead his force to Stellermeyer Hold where he garrisoned the hold and was joined by his wife, son, and daughter at Stellermeyer Hold in an attempt to show the defenders how much they valued the defence of the hold.
The Battle
After several weeks of harassment, and near battles it was Detrick that led his force out of Stellermeyer Hold and engaged the Hosidius-Macrinus force in battle but after initially appearing to gain the upper hand the arrival of Gleckourd reinforcements blocked their retreat and led to a decisive defeat.
Surrender of Stellermeyer Hold
Detrick during the chaos that followed the defeat would be killed on the field of battle, and then in the aftermath of this the rest of the Neihas force surrendered, and while most of the commanders were sent back to Ashtourd it was Fredrick, Larra, and Dara Neihas that were handed over to the Gleckourd forces to save Stellermeyer Hold from being sacked.
Invasion of Western Forks
Siege of Castle Melfinger
Main Article : Siege of Castle Melfinger
Siege of Castle Dorflinger
Main Article : Siege of Castle Dorflinger
The Hosidius Plot
Escape of Alice Lovie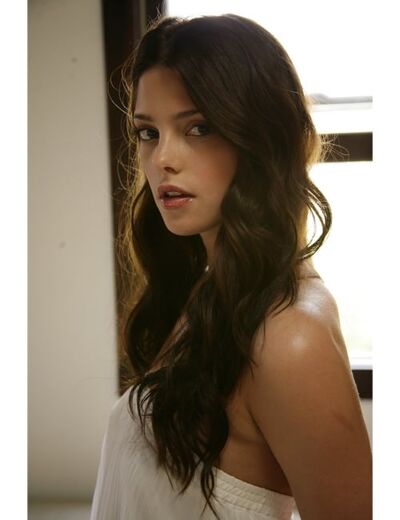 "

Think of me what you will. In time all truth comes out. What I am here to tell you is that you are a single choice away from becoming a monster.

"

—

Leofrich Nune III.
Arriving at Castle Hosidius its Leofrich that sends in two villagers who say they have friends in the castle. Waiting outside for some time its Leofrich that discusses with several of his knights how much this changes everything for him. He had always believed in his heart that the move against Nunendorf was a move orchestrated by powerful nobles in the capital. If the crown itself was now involved, then just retaking control of Nunendorf would never change things. If this was true, then they had to take actual action against the crown itself. The villagers return bringing with them a citizen of Castle Hosidius and he reveals that the princess is in the capital and was brought in by Paulus Yernese and a force of Yernese men. Infiltrating the castle, they first go to Paulus Yernese of whom is staying outside the keep and thus is the easiest to get to. Finding him on the bottom floor of the apartment he was staying in hes with several of his knights and a few men at arms and thus when they enter a fight almost breaks out. The confrontation between the two groups ends when Leofrich tells him about the true plan which is to kill Alice and with Paulus believing she would survive the plot he decides to assist them. Paulus demands that one of his knights in the form of Canus Ordius and several men at arms accompany the Nune Devils to make sure that Alice has someone nearby that she knows, and then the two group follows Canus as he leads them towards the keep. The Nune Devils remain outside the keep while Canus and one of the men at arms goes into the keep gathering Alice. Waiting outside the keep they can now tell how much of a military buildup is happening in the castle with lines of supplies and weapons stacked all around the inside of the keeps outer courtyard. Canus returns and Leofrich sees Alice is with him, and they begin moving towards the gatehouse. Alice is sitting in her lodgings in Castle Hosidius alongside Eddara, and Adala when a knock on the door interrupts them. Adala answers the door revealing Canus Ordius who rushes in moving directly to Alice. Rushing her to pack her things and prepare to leave its Alice and the girls that demand to know whats going on but Canus says there is no time, and he will explain it once she is safe. Packing quickly, they follow Canus who is himself led by two of his knights as they make their way through the hallways of the castle towards the exit. Reaching the gateway out of the keep they are stopped by a knight and two men at arms of House Hosidius and a confrontation breaks out which leads to a near fight, but a man steps between the two groups and tells them that Paulus, and Atilia Hosidius are waiting for the princess. The Hosidius knight appears frightened of angering Atilia and so lets the groups pass by when Alice vouches for their story. Leaving through the gate she sees a large group of horses and Paulus waiting, and she wants to run to him, but instead remains calm and walks alongside the men. Once they are at the horses none of the men waiting there say anything just telling the girls to get on the horses, and when Paulus whispers for her to do the same she is too scared to do anything but comply. As the other girls get on their horses its Paulus that puts Alice on her horse. As he does this he finally speaks, and he tells her he loves her and that he's sorry, and before she can say anything he smacks the horse causing it to begin riding with the rest of the group. She turns and watches as Paulus moves back towards the fighting at the gatehouse, and tears fall from her eyes as she regrets not saying she loved him. Getting away from Castle Hosidius she speeds her horse to ride alongside Canus who is talking with the man that defused the argument earlier. Finally finding her courage she commands the men to tell her what is going on, and instead of Canus it's the man who introduces himself as Leofrich Nune III. that tells her the truth of the whole thing. Shocked that Paulus may have betrayed her she loses her confidence and begins crying leading to her falling back in the group riding beside Adala and Eddara who try to calm her down. As they continue riding its Leofrich that falls back to ride beside her and the two speak for a time. Leofrich tells her about knowing her father, and mother and tells Alice a story of travelling to the capital when word had come in that the king had returned alive from France. He had arrived ahead of the king, and he was in the giant crowd of people that waited in Lower Lucerne for his arrival. When James and the survivors arrived, he remembers crying at the sight of the army. He had felt such hope to see the king again. He remembered the king walking up to him, and like he did to dozens of men that day he hugged him and comforted him over the death of his brother at Lyons.
Siege of Castle Clune
The groups arrival at Castle Clune is met by Landsgrave Luthor Clune as well as Dantmann Friedhelm, and Hochmeister Baldwin. In behind these men Alice also notices several younger girls and one of them who has the cloak of Luthor Clune smiles at her and Alice smiles back. For the first time since they left Hosidius its Leofrich that reveals the truth of what happened there, and a shocked to finally hear it said outloud its Alice that begins crying which is noticed by everyone. Feeling weak for having cried in front of everyone its Alice that attempts to steel herself throughout the rest of conversation, but her outburst is not ignored and Luthor commands his daughter and several of her handmaids to lead Alice, Adala, and Eddara inside Castle Clune to where they will be staying during their time at Castle Clune. Alice is followed inside by Canus and several of the Clune men at arms and despite being given a friendly meeting its Alice that cannot trust these men and sticks close to Canus who is the only person she still trusts outside of her handmaids.
End of the Siege
Devils in Klopferia
"

Find out who launched the attack. Find out who helped them. Find out anyone who knew about it. Find them all and kill them.

"

—

Kieth Schwartz
Leofrich Nune is standing beside Luthor, and Lorent as they watch the ship take Alice northward and to the safety of the Crownlands. Leofrich and Lorent leave when Luthor is forced away by the arrival of his Dantmann Fulcanius Auxentius. The two are saying their goodbyes, but as Leofrich goes to leave its Lorent that stops him. Walking with him once more its Lorent that tells Leofrich that he needs his help, and then reveals that if Leofrich helps him then he will take him to see a man that knows about the destruction of Nunendorf. Leofrich tells him he needs to speak to his men before he can commit to this, and so goes to speak with his men. Speaking with the men they all agree that they want to learn the truth of Nunendorf and thus agree to go back to Dedekind and gather the full Nune forces and then assist Lorent. Returning to Lorent they seal their deal and Lorent leaves to prepare a boat for his men as well as Leofrich and his men to travel westward to Dedekind. Arriving back at Dedekind they meet with Reiner and the other commanders and going inside the baracks they have made for themselves at Dedekind its Leofrich that tells them what happened to him. After revealing the offer by Lorent who was waiting at the boat its Reiner that agrees quickly wanting to know what truth they can. Gathering the men, they now travel on two boats southward where Lorent wants them to go to the port of Castle Melfinger where they can then travel to Klopferia where Lorent's lover is. Arriving in the waters outside of Castle Melfinger they are unable to reach the area due to what is a clear blockade of the port, and as they are approached by several warships they prepare for battle. Being outnumbered they do not immediately fire on the other ship instead they move side to side with it and Leofrich speaks with the captain of the other ship who reveals himself as Edgar Jolpfer II. and tells Leofrich that he and his ships need to leave the area as Melfinger is in rebellion and thus the entire bay is now closed. The arrival of another ship as the two ships are talking leads Leofrich to agree to leave the area, and after Edgar reveals they are planning a major attack the next day the two groups leave with Leofrich and Lorents ships moving northward. Returning the next day during the night they travel without lights and make their way towards the River Klopfer. Arriving at the Inlet they make their way down moving now with lights as they have passed the blockade. Most of the Nune Devils remain with the ship but with fifty horses aboard the two boats they double ride most of the horses leaving a force of nearly 75 to travel south towards Klopferia.
Skirmish at Klopferia
Main Article : Skirmish at Klopferia
"

You spent all this time running away from what happened to your family. I almost feel bad that this is how it ends for you.

"

—

Alberich Klopfer
Arriving at the outskirts of Klopferia they are shocked at the size of the city, and its Lorent that tells him all about the changes brought about in the city by the rise of the Guild of Klopfer. Waiting till morning the group enters the city in several waves as to not create too much suspicion. Leofrich and his men rent out rooms at the local tavern which they pay for with coins given to them by Lorent and then wait for Lorent to give them the signal to help him as he leaves them and goes to find out where his lover is being held. That night while the group spends the night just having a simple night together its Leofrich that cannot find Reiner or Theodrik but assumes they just went to bed early and doesn't investigate it any further. Hours after Lorent has left its Leofrich that begins to worry about it and as he goes outside with Markus, and Edrik he sees lines of men armed outside. Leofrich speaks with the leader of the men waiting for them outside who reveals himself as Alberich Klopfer the Baron of the land. After a long conversation between the two its Alberich that prepares to kill the Nune Devils when Reiner, Theodrik, and Marcel arrive holding the sons of Alberich as hostages alongside his wife. This situation leads to Alberich agreeing to let them leave with horses in return for his children and wife being given back to him safely. Before leaving with the horses its Leofrich that forces Alberich to make a Vow of Odahviing giving Leofrich and his men a twenty four hour head start in moving northward.
Escape from Klopferia
"

Find out who launched the attack. Find out who helped them. Find out anyone who knew about it. Find them all and kill them.

"

—

Kieth Schwartz
Having made the deal to escape its Leofrich that leads his men and the horses they have gained outside the walls and then begin the hard march back to the boats. They gather back their own horses and continue on the road moving as fast they can as they all know that the Klopfer forces are going to be chasing after them as soon as the twenty-four hours is over. While riding back its Leofrich that takes each stop they make to speak with Lorent, and Klopferia who are being attacked constantly by the other Nune Devils angry over Lorent's betrayal. Leofrich puts an end to this telling them that while Lorent and Klopferia are with them they are under his protection.
Attack on Melfingerhit
Leofrich and his men arriving on the outskirts of Melfingerhit and looking over at Reiner the two smile as they prepare to attack the unsuspecting Klopfer forces. and his forces move against Melfingerhit and during the skirmish that follows the Klopfer forces surrender almost immediately as they are taken completely unaware. Capturing Melfingerhit is a huge move for the Nune Devils as they discover that there is a large prisoner of war camp that has been set up at the village, and thus the Nune Devils quickly go about freeing these men. The commander of these Melfinger forces is named Manfred Nesselrode and he takes command of the prisoners and while the Nune Devils make their plans to go north and take control of the western Chain tower its Manfred that prepares to raise forces in the area to garrison Melfingerhit. While at Melfingerhit its Leofrich that sends a raven to Castle Melfinger telling them that they are preparing to assault the tower, and that once they do this would be the time to join in the attack.
Fall of the Chain Towers
Leaving Manfred and his men to watch over the prisoners its Leofrich that moves his forces up the inland road towards the western Chain Tower. Having changed into the equipment of the captured Klopfer forces they reach the tower, and with the tower's defenses being entirely designed to protect it against seaborne attack the land route was wide open. With their disguises letting them get in close they can overwhelm the defenders who like at Melfingerhit surrender quickly and having captured the defenders without any real fight they are able to gain control of one of the squadron of ships of the Klopfer navy. Using the tower, they begin firing on the ships of the eastern tower, and as this is happening, they begin to see ships of the Melfingers also coming towards them. Lowering the Harbour Chain, they allow the Melfinger Fleet to move outside the bay and begin engaging the Klopfer Fleet. With the Klopfer forces now outnumbered and being fired on by the western Chain Tower the Klopfer fleet begins extracting the forces from the eastern tower and begins retreating from the Bay entrance. The chapter ends with
Meeting at Castle Dresselbeck
Main Article : Meeting at Castle Dresselbeck
Escape of Marius
Following the attack by Theoderic on the spire it was the men of House Arennis that quickly retook control of the tower, and northern wall, but by this point the men of Theoderic had fled the wall and left behind the sigil of House Scott to blame Marius for the attack. Finding the sigil, it was Visenarr that arrived at the spire intent on arresting Marius, but discovered a dying Matilda, and a Marius severely injured by an arrow to shoulder. Marius would be allowed to escape Arennis Hold by Visenarr Arennis, with a horse through the northern gate, but he was not able to get to his force south of hold, or to the Swans east of the wall due to the lockdown on the hold, and so instead planned to travel north attempting to reach Kissenburg. Marius would fall off the horse due to passing out from his injury to his shoulder and laying bleeding in the forest he would drag himself to the road in the hopes of being found. Marius would be discovered by farmers travelling to the village of Arrenishet and they took him back with them to the village. At the village it was Marius that was mended to by the village and remained in the village for the night but knew he had to escape and despite not being healed he left the healer. Marius was forced to flee the village by the arrival of Weitlest men before he could purchase a horse but was assisted by a young man (Find young man) who showed him the way to Arrenishit. Arriving at Arrenishit the boy helped him buy a horse from the village and after thanking the young man he traveled by horse to Kissenburg where he hoped to seek the protection of his mothers family in House Kissling while he attempted to return to areas more loyal to his grandfather.
Captured
While at Kissenburg he would be betrayed by his uncle Ernest Kissling III. of whom was the Edelherr and thus kept Marius's arrival a secret from Landsgrave Brandon Kissling. Using men loyal to him it was Ernest that held Marius prison outside Kissenburg for several days treating him well while he waited for forces loyal to the Circle to arrive. Willibald Guntbold, and Wilhelm Kissling would arrive and took custody of Marius taking him northward to Castle Kornfield where he was held until the arrival of Mildred Gleckourd who took him by boat to Gleckheint.
The Seven Knights Rebellion of 5123
Main Article : The Seven Knights Rebellion of 5123
The Seven Knights Rebellion
It was those seven knights that showed me just how imperfect the Kingdom was. I had always understood to a certain degree that there was bad feelings among the people of our kingdom but seeing the support the seven got showed me the reality of this feeling. I had do do something. They were the final straw in showing me that.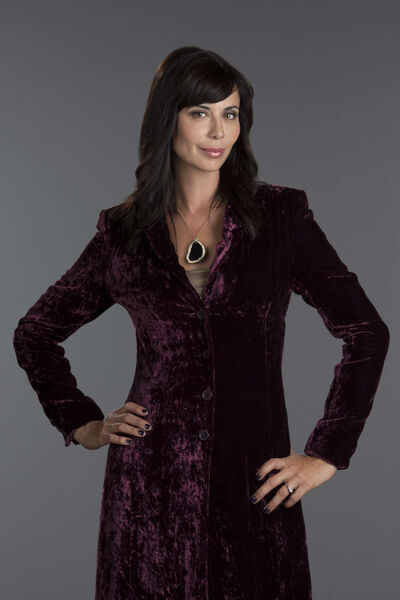 "

Things are a foot in the land. Those who moved against Tree Hill are once again stirring. It is time we struck back.

"

—

Brandon Floren
The Seven Knights of Aerene would first be formed in response to the work of James Nighting of whom as a member of the Circle of Magi wanted to assist his only family above all things and saw opportunity for his family to expand into the lands of Eastern Lucerne and specifically the lands of House Ongrill, and in this way he begin planning the idea of starting a banditry conflict in Eastern Lucerne to extend this plan. James Nighting would conspire with Circle of Magi operatives in the area to find individuals who they knew would work alongside them, and in this way they planned to have these leaders form individual knightly orders that would control swathes of land in Eastern Lucerne. While originally told that they were doing this in order to end corruption and greed in the area, but while the leadership was doing this the Circle of Magi would commit atrocities in the area sparking the coming of the Kingdom of Lucerne and through this they hoped the land would be ravaged leaving it more open for invasion. The Circle of Magi would send Kieth Schwartz of whom approached Alester Floren to become the leader of what they saw as the banditry force and Kieth would convince him that James was unable to send troops for fear of reprisals from the other nobles and thus needed Alester to save the land. As the Circle of Magi sent correspondence back to King James Lovie it would be Catherine Bell that would intercept one of these letters and discovered that the rebellion would be happening but also to her horror she discovered through reading the writing that James was not simply aware but was in fact orchestrating these movements. Realizing what she had discovered she knew that this was the moment where she could finally find out whether or not William had what it took to take control of the situation.
"

I don't care what happens to me Cuthwin. I won't be a part of this anymore.

"

—

Werner Schinkel
While Catherine busied herself with planning what would become the first part of the eventual Journey it was an exhausted James Lovie II. that would be completely possessed by Vhloraz who was able to sneak a command past Kieth and to Cuthwin Mountain. This command would order Cuthwin to have James Nighting II. send Alice to Dunten where he wrote a letter to Lord Maeger Duneria telling him to capture Alice on the road and then execute her. When Cuthwin left to deliver this message he was accompanied by Werner Schinkel his personal lower enchanter. While Cuthwin had lost himself to the darkness following their actions in the Ambush on the Eyes it was Werner that felt shame over what had happened and vowed to never allow such evil to happen again. Having remained at the tower for his time since the ambush on the eyes it was Werner who only left for the first time for this event and thus realizing that the plan Cuthwin was doing was evil it was Werner that prepared to turn on him. Traveling northward to Dunten after meeting with James Nighting II. it was Werner who's hatred of his long time best friend reached its peak but despite this he lacked the courage to act and they arrived and met with Maeger Duneria and told him of his command to capture Alice.
The Lies of Ghelen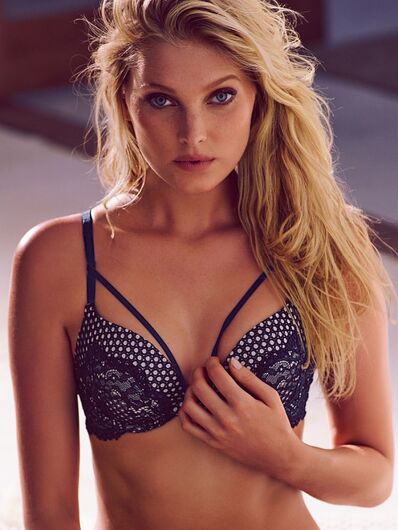 "

I was in the Temple praying my prince. I come out and my men tell me my betrothed and his family are in pieces. While I'm burying them and trying to get to the bottom of what happened Lord Ghelen is at the walls with an army accusing me of the crime. What was I to do?

"

—

Elsa Hosk
As the forces of James Nighting moved against the Province of Eastern Lucerne they would come to target Arryk Ghelen of whom was an honorable man who had fought with the Lucernian army at Lyons and lost his father there, and it was in this connection to the king that James Nighting would arrive at the town of Ghelen and would meet with Arryk. The goal in the area was to cause a conflict between House Ghelen and their vassal House Hosk and thus open up House Hosk's lands for being free to be taken over by someone loyal to the Circle of Magi. James knew that in order to move forward with that he would have to convince Arryk with more then just a letter telling him to rebel and so he would send his knight Tristin of Nighting to Castle Hosk where the brother of Arryk was staying with his family while they prepared to leave there young son there with his eventual betrothed the also young landsgrave Elsa Hosk. Tristin of Nighting would arrive at Castle Hosk and discovered that Elsa was close with her future betrothed and thus it was going to take more then he thought to turn perception towards her being the eventual killer of the Ghelen at Castle Hosk. Tristin would travel to the farming estate of House Poskentrin a vassal of House Hosk nearby and arriving there he would blackmail Conrad Pokentrin into assisting him and in this Conrad and Tristin would be joined by Conrad's baseborn son Alwin Snow of whom was also brought along but Conrad did not reveal that Alwin was his son instead convinced Tristin that Alwin was a training Maester.
"

I just need someone of nobility to give proof that I was here. Its a very simple thing your going to do here. Just tell my truth.

"

—

Tristin of Nighting
The group would arrive at Castle Hosk where Conrad and Alwin were made to believe that they were only needed to act as proof that Tristin was actually in Castle Hosk and not somewhere elce and after they did this Tristin would release there family and everything would go back to normal. While Alwin and Conrad waited in the tavern for Tristin to return it was Tristin that into the home that Ellion Ghelen II., Alice Ghelen, and Ellion Ghelen III. were staying and he would kill the one guard they had from House Ghelen and then entering the home he would brutally kill the three while they were eating lunch together. Desecrating the bodies he would leave them where they lay and then returned to the tavern where he quickly forced Conrad and Alwin into the alleyway. In the alley of the Tavern he told them the truth of what they would need to do when he revealed they needed to say that they had seen Elsa Hosk covered in blood leaving the house of Ellion and his family. Horrified at what had happened and what they were going to have to do they quickly fled the castle and moving down the road they would travel several hours to reach Ghelen where they would meet with Lord Arryk Ghelen and tell their story causing Arryk to raise an army to bring Elsa to justice.
Arrival of William Lovie III.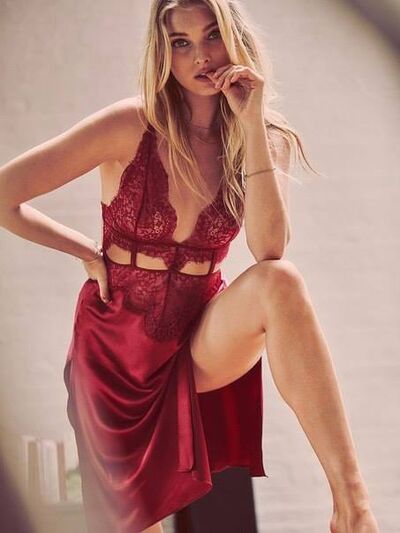 "

You may not have faith in Glaurung my prince. You may not believe he exists. All you need to remember is that whatever you believe. Whatever your faith is. Glaurung believes in you.

"

—

Elsa Hosk
William Lovie III. and the Lucernian army would arrive outside of Castle Hosk several weeks into the siege of Castle Hosk and arrived just before the increasingly enraged Arryk Ghelen was preparing to launch an all out siege against Castle Hosk and Elsa Hosk who was refusing to admit guilt in the deaths of the Ghelen family members. While they waited for the Maester witness for Elsa it was William and Elsa that would have sex in chambers of Elsa and following giving into to having sex with Elsa the two would talk over many things and even discussed how Elsa hoped their sex resulted in a child of which if it did she revealed she would not ask anything other then legitimization for the child from William.
The Floren Movement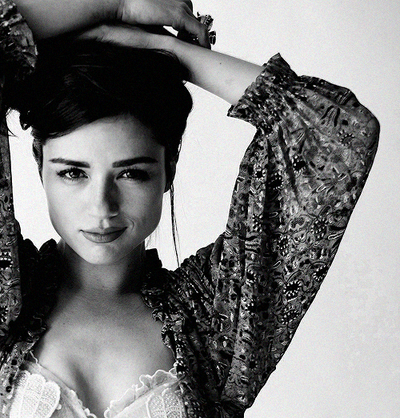 "

Your father is a monster Brandon. He's got your beloved Erica locked up in the temple. He's sponsering bandits all over the area. He needs to be stopped.

"

—

Tobin Aven
If House Trachtenburg was the most powerful house of the area it was House Floren that was the second most powerful and in this importance they were seen as a very important group to turn to the Knights of Aerene and in this way it was Tobin Aven that was sent to Brightwater to convert them. Tobin would convinse Brandon Floren that his beloved Erica Steinmare had been imprisoned by rebels in the Great Temple of Brightwater and that these rebels had been aided by his family, and while he didn't believe Tobin at first it was Tobin that showed him a letter written by James Lovie the king which said that he was to take control of Brightwater through the imprisonment of everyone involved in the rebellion. Brandon would confront his father on Erica Steinmare and not knowing what was going on behind the scenes it was Wendel Floren that made mistakes when he refused to let Brandon see Erica - he had been asked to keep the two apart while Erica was in Brightwater as she had been asked to pray for three days before seeing him - and in this mistake it was Brandon that left his father and swore himself as a Knight of Aerene. With Brandon Floren as their man it was Tobin Aven that provided him with several dozen mercenaries and alongside this Brandon was able to gain the support of almost half the forces of House Floren when he was able to convince his uncle Alester Floren to support him. As the coup was in its final moments it was Tobin that further sparked the fire within Brandon when he showed him evidence - evidence that he had created - that showed that not only was Wendel dead set against allowing Erica and Brandon to marry but was planning to murder Erica after she left the church where Brandon was convinsed she was imprisoned within.
The Coup of Brightwater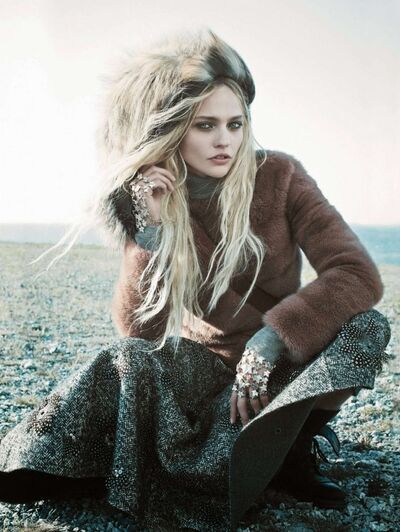 "

At the start we were told we were fighting to take these lands from the corupt nobles who controlled them. I honestly believed we were doing good.

"

—

Brandon Floren
It would be Eddara Floren that would be within the walls of Brightwater when her brother and uncle took control of the town in the name of the Seven Knights of Aerene and she would be the only person who Brandon would admit to his involvement as the entire time the members of the knights of Aerene would wear masks covering their identity. With Wendel imprisoned and unable to defend himself it was Eddara that came to believe her brother and came to support him in his campaign to control House Floren, and it was in this effort that they found a lot of success as the loyalty that Wendel had showed to Bill Lovie had left him very unpopular among the people and it was only the escape of Benfred Floren from Brightwater that gave them any sort of pause in their celebration. Benfred Floren would escape Brightwater supported by Adelar Eichler and his son Janik Eichler of whom as vassals of House Floren controlled Castle Floren and would bring Benfred there to plan for the resistence against what they believed was the madness of Brandon Floren. Having gained control of the city it was Brandon Floren that attempted to enter the Great Temple of Brightwater but was barred entrance due to Erica being still at prayer and the priests refused to let him in and with his strong faith he placed guards on the temple to make sure no one tried to kill Erica which is what he believed was going to happen and then went about finishing his move to gain complete control of Brightwater. Realizing that Benfred Floren had escaped the city it was Benfred that summoned all the House Floren vassals to Brightwater and was surprised when most did not answer the call and from those who did he learned that Benfred had gathered to him almost all the vassals to his side at Castle Floren where he was preparing to lead his forces against Brightwater.
The Taking of Castle Ongrill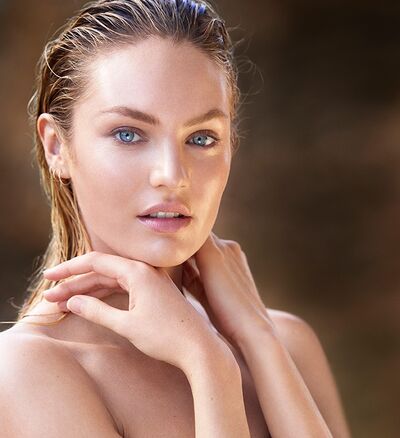 "

We are here to not harm you. We are here not to steal your food or gold. We are here to show these nobles that there is a different way to rule. Remain calm, and do what we say and I guarentee you that not a single person will be harmed.

"

—

Robert Snow
In Castle Ongrill the Seven Knights of Aerene would send Robert Snow of whom as the bastard of the former heir to Castle Ongrill and House Ongrill was extremely bitter over his treatment following the death of his father Robert Ongrill at the Battle of Lyons. Robert Snow's desire to rise within the realm and his loyalty to the crown were manipulated against him by James Nighting of whom begin using the seals of House Clegane, House Morgill, and House Lovie to make Robert Snow believe that the crown wanted him to gather a force and take control of Castle Ongrill, and that once this was done to hold it no matter what happened and then wait for the arrival of more orders. Daryn Ongrill the Lord of House Ongrill and baron of Castle Ongrill would travel to the Riverlands with his wife Tamyra leaving his son Morgan as the acting lord of House Ongrill while he was away and unfortunately while he was away the Seven Knights of Aerene rebellion would be sparked but while this was happening he and his wife were visiting her family in the Riverlands. At the time of the rise of the Seven Knights of Aerene it would be the wedding between Candice Anthor, and Morgon Ongrill that would lead to the Knights having there opening in the town, as having spent nearly three months and significant gold gathering to him nearly two hundred men at arms Robert Snow would begin infiltrating Castle Ongrill using the wedding as shield to his movements. Robert Snow would begin to have a relationship of sorts with Candice Anthor at this time as she was growing quite frustrated with her husband over his lack of physical time with her, and in this way Robert Snow was able to menipulate Candice Anthor into joining the Seven Knights of Aerene and using her only assisted him more.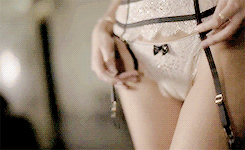 Candice Anthor now effectively having an affair with Robert Snow would become the central figure of the Knights of Aerene in Ongrill as she recruited another fifty plus men while travelling north of Castle Ongrill with Robert Snow, but also at this time Morgon would depart Castle Ongrill as with their wedding only a month away he traveled to a temple nearby where he would pray at for the final month before their wedding. The forces of House Clegane, and

House Morgill

would arrive at the outskirts of Castle Ongrill, and realizing that he had been betrayed Robert Snow would prepare the castle for a siege, but now realized that the letters he had been receiving all along had been a lie and he was now effectively a traitor to the realm.
The Duel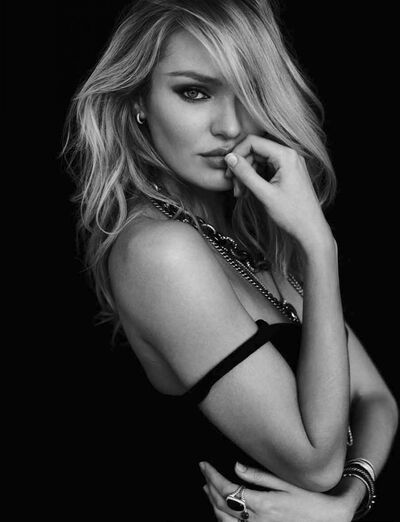 "

Whatever happens from this day forward that you will never touch me. You will forever have nothing but bastards if that is what you want. I will never give you a thing.

"

—

Candice Anthor
Completely surrounded and having come to the conclusion that he had been betrayed it was Robert Snow alongside the other knight in the form of Candice Anthor that put up a white flag and would engage in negotiations with the besiegers in the form of Hedrik Clegane III. and these negotiations went slowly but were coming to fruition of having Robert Snow surrender the castle and the safety of his men. As the negotiations were reaching a conclusion the arrival of Morgon Ongrill at the walls with his forces having returned from his month long prayer would cause major problems as Morgon Ongrill would at first want to continue the arrangement and have Robert surrender peacefully with no punishment but this changed when Robert refused to give up Candice Anthor during one of their meetings horribly embarresing his brother Morgon. Reacting very badly to this embaressment it was Morgon Ongrill that Robert Snow would engage in a duel against his half brother Morgon Ongrill and to the suprise of everyone Morgon would defeat Robert and the religious fanatic would not wait for any decisions to be sent to him instead executing Robert on the spot causing the destruction of his marriage to Candice who had fallen in love with Robert.
Tristan Arrives in Ongrill
Main Article : Tristan's Attack on Rachel Wood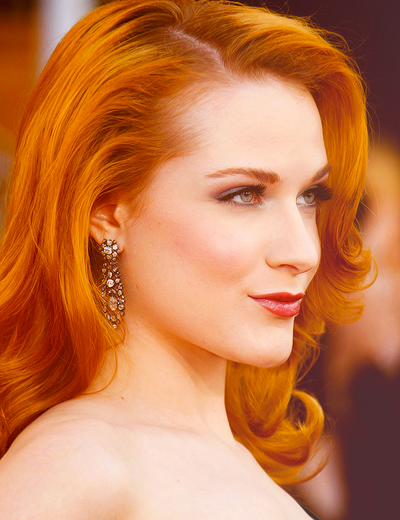 "

I had gone to the streets trying to survive hundreds of times. It was each day of my life, but something about that day felt different. If it wasn't for the fact that I would have died without food there is no way that I would have ever gone out that day. The entire time that I was handed bread over the day, I felt this aching in my heart that didn't stop until I felt his hand grab me from behind.

"

—

Rachel Wood
It was following the end of the siege that Rachel was out in the streets of Ongrill attempting to beg for food, when she was approached by a man who appeared to her in very expensive robes. This man was Tristan Lovie, and he would proceed to brutally attack and rape Rachel. Tristan Lovie had entered Ongrill with a group of his men and used the chaos of the siege to commit atrocities as he had done elsewhere, and it was while he was raping another young women, that he had felt a pull towards Rachel. Tristan would believe this was because of her hair but in fact it was the work of Lornax to bring her to his eye. With his eye fixated on her he begin to formulate plans in his mind of what he would do to her when he finally caught up to her. Tristan by this point had completely lost himself after his corruption by James had basically turning him into a serial rapist that had been traveling across the Lucerne valley raping and killing any women that struck his eye. The brutality of the attack was what was truly the worst part for Rachel, as before this she knew of emotional neglect, and cruelty from the head lady at the orphanage, but after this she lost all faith in what humanity was capable of. Tristan on top of raping her for some time would also severely burn her hands after he placed them into a bucket of scalding water that he had brought into the alley for the purpose of the attack. The attack and rape then were followed by Tristan attempting to strangle her to death. He would have succeeded if it wasn't for the work of Glorinex of whom could not accept what Lornax was planning to do and warned a group of nearby soldiers led by Hedrik Clegane III. about what was happening. Hedrik, Meinolf, and several of his men were walking back to the fort they had constructed from the Ongrill Keep when he is stopped on the road by Glorinex who tells him that he needs to go down an alley and save someone, and before he can stop the woman she disappears back into another alley. Moving to the alley she had told him to go he and his men find several men guarding the entrance to the alley but he is able to see past the men and realizes a woman is being raped by a man they are clearly guarding. No words are spoken instead a fight breaks out with Hedrik charging past the men leaving his men to handle the guards and he barrels into the raper knocking him off the girl. The two groups would briefly scuffle in the back alley, but Tristan would throw dirt in Hedrik's face in a very cowardly manner and this would allow Tristan the time he needed to make his escape. With Tristan gone the remaining men were either killed or ran with him leaving Hedrik and his men to turn to the girl to see the mess that the man had left her in, and was shocked at this amount of brutality. Her clothes were all ripped apart and her body was nearly completely exposed, and despite the circumstances he couldn't help but have his eyes linger as this was the first time he had ever seen a naked women. He checked her for a pulse and when he found it he knew she was alive so he wrapped his cloak around her and carried her back to the fort.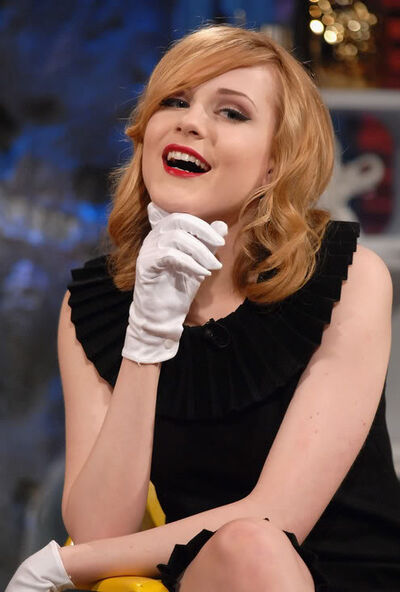 "

Carrying her back to my room was a reckless move that was so outside of everything I had ever done before that. I knew that since we were in Forks I would be able to get away without my parents finding out, at least until I was forced to return to Lole. I just wanted for some unknown reason to help her. Maybe I loved her even then.

"

—

Hedrik Clegane III.
he brings the girl inside the Fort where he takes her to his lodgings which are on the top level of the tower they had constructed. When he put her down on his bed to rest she became hysterical and only when he raised his hands in submission and then left the room did she calm down. While she begin to calm down it was only the start of her problems as Lornax, and Telemerix arrived at the fort and attempted to continue their next moves despite the fact that she had not died. Hedrik waited outside the room for a time as she screamed at the top of her lungs, and whether her screaming was due to the heavy burns on her hands that she had kept hidden, or the brutal rape wasn't clear to Hedrik, but she continued to scream which caused Hedrik to panic fearing she might die or attempt to escape. Hedrik went to the outside of the room on the roof and was able to secure the lock on his window so that she couldn't escape through the window but he was unable to see in as she had apparently closed the blinds to the room. After a good hour she stopped screaming so he returned into his room and he didn't see her so he quickly ran to his window but it remained locked so she couldn't have escaped that way. Feeling hopeless he was given her location when he heard sobs coming from his study. He opened his study and found her cowering in the corner crying wrapped in what he thought was one of his blankets.
Saving Rachel
"

She seemed to be comforted by my presence but I just couldn't manage a way to get her to talk to me. I would listen to anything she had to say, I just didn't want her to cry anymore. It broke my heart, and warmed me at the same time that every time I entered my room, she immediately opened her arms for me to hug her, but then she would break down into tears.

"

—

Hedrik Clegane III.
The Dunten Rebellion
"

If you actually look at what happened in Dunten. How close we came to violence. It was entirely about your father trying to kill Alice. He moved all the pieces on the board towards that simple goal.

"

—

Edward Cullen
With the Seven Knight Rebellion spreading in its scope it was the Knight Maeger Duneria that would become involved in an added layer of the workings of James Lovie II. when James Nighting arrived in Dunten. Arriving in Dunten it was James that told him that soon a commoner girl named Alice was meant to be arriving in Dunten where she would have been executed but instead she had been rescued by rebels in House Vuneria. Maeger would be commanded to send an army to Castle Vuneria and capture this girl by any means necessary and to capture the city before the arrival of more rebels to the area. With Maegar still injured from battle it was his child son Taegar Duneria II. that would be sent with the main Duneria army against Castle Vuneria. Accompanying Taeger was Alexander Hesnel a Circle of Magi Senior Enchanter who having been sworn to the service of James Nighting was ordered to make sure that the Duneria attacked Castle Vuneria or he would be killed. Alexander did not know who Alice truly was but was told by James that if the girl survived then the whole kingdom might fall, so an already fearful Alexander was desperate to make sure this girl died.
Arrival of Edward Cullen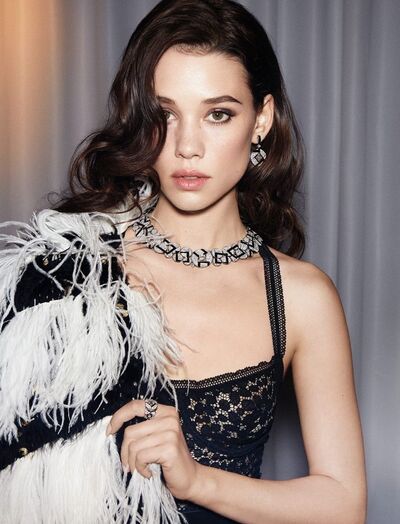 "

The distance between me and the rest of my friends was more then I could even fathom. I was riding right beside them but I wasn't really there. Jasper, and Leven despised me. Emmett, and Will seemed too uncomfortable to even talk to me. This was rock bottom.

"

—

Edward Cullen
As they march Edward can't ignore the distance between himself and the Shadow Council and this is only made more clear when he William, Leven, Christopher, and Catherine are riding together and he listens as they discuss that he will be joining Christopher in meeting with the forces of House Shephard and joining that army. Edward is screaming inside to resist this but refuses to embarrass himself and also wants to show he is loyal to William and thus agrees without disagreement to go with Christopher Bell. As Christopher says goodbye to Catherine its Edward that tries to talk to William but he is blocked by Leven and although he watches William attempt to let Edward talk he almost starts crying out of embarrassment and decides to leave saying a quick goodbye and following Christopher. Arriving at the meeting point with House Shephard it is Edward that is shocked by the size of their forces, but has little time to think on it as a small group of cavalry break off from the main Shephard forces and ride towards them. The group arrives and Christopher greets several of them revealing Jack Shephard, Evangeline Shephard, Reginald Kane, Sargon Gurse, and as the group talks one girl who had been in the back gets off her horse and greets Edward who recognizes her as Eura Clune a girl who he had went to the Lucernian Academy with. Edward has a long conversation with Eura while the nobles talk and during this conversation he quickly realizes that Eura is obsessed with William following a sexual relationship they shared while Edward was away in Hogwarts and while Edward attempts to tell her that the chances of them getting together are slim she refuses to hear this and hints that she plans to seduce William when she sees him. The conversation ends and the group leads the force led by Edward towards the main Gulltown army and the now combined forces begin marching towards Castle Vuneria where the castle is held by loyalists under Edrik Vuneria but is under siege by rebels under the command of Taegar Duneria II. Arriving at Castle Vuneria the group sees the large force from House Duneria placing the castle under siege and discusses what strategy they want to do with most under the lead of Sargon Gurse, and Evangeline Shephard wanting to just destroy the rebel force without discussion, and Edward argues for negotiation but Edward is unable to convince the group and it appears this will be the strategy until Eura steps in and is able to convince them to allow her to go and speak with Taegar Duneria.
"

None of this is as it seems Lord Shephard. If I am wrong. If the Dunerians are actually traitors then why not find that out. You lose nothing by letting me and Lord Cullen go in there and get answers.

"

—

Eura Clune
Eura Clune after gaining the permission of Jack Shephard to meet with Taegar walk towards the Duneria forces carrying a white flag, and while walking Edward is scared but is calmed down by Eura who is driven by her desire to impress William to feel no fear. Entering the camp of the Duneria force they are restrained and taken before Taegar of whom when they see they are shocked that he is a young man maybe thirteen years old. As the talk starts Taegar is not the one who does the talking but instead a man comes from the main tent and as soon as Edward sees him he feels the Magi coming from him, and the man introduces himself as Alexander Krutzwalder an advisor to the king.
Surrender of Dunten
"

I went to the prince's eighth name day. The King was kind to me then. He has sent me letters for years continuing our friendship. Why would I betray him now?

"

—

Maeger Duneria
The Trachtenburgs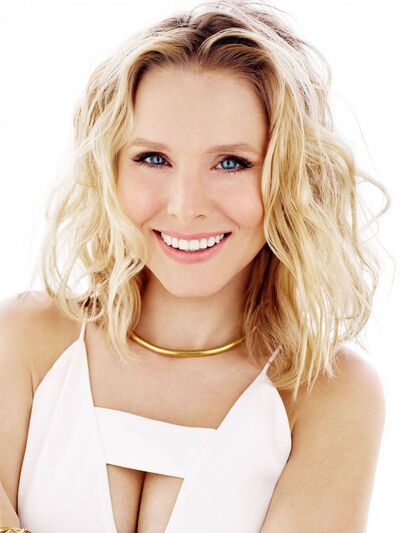 "

Where the hell is my mother?

"

—

Sasha Snow
House Trachtenburg as the main power of the area would become a focal point of the rebels and Bill Lovie knowing that Frank Trachtenberg was a coward who had already allowed his wife to be imprisoned without a fight realized that House Trachtenburg was ripe for rebellion. Seen as a coward and a failure Frank was not approached but instead it was James Nighting that would approach the bastard children of Frank Trachtenburg in the form of Sasha Snow of whom had been unofficially adopted by Katia Lovie several months before her imprisonment and because of this it was known that the bastard children were extremely loyal to Katia. The girls had been told like everyone else that Katia Lovie was in Lucerne visiting with her family but when the letters had stopped coming there was a lot of worry about her safety but it had been Frank that had lied and told them he saw her weekly and that she was fine. It was this lie that Jamie would play on when he revealed that Katia had been imprisoned and lied stating that she was imprisoned beneath the walls of Castle Trachtenburg by Frank himself and that only if they took control of the house themselves could they get Katia released.
Battle of Castle Trachtenburg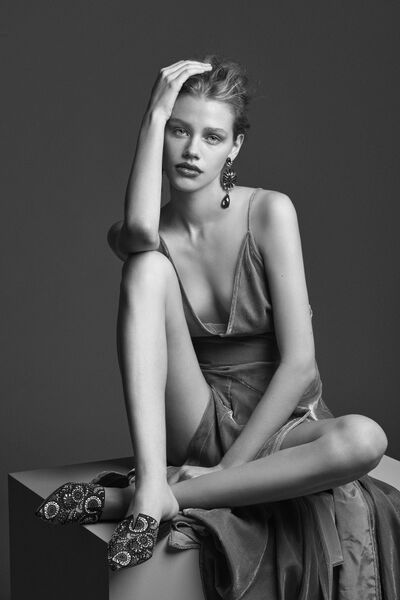 "

I don't care what the reason. I don't care that her death was an accident. I don't care who you say her real mother was. She was my cousin.

"

—

William Lovie III.
Sasha Snow would be killed while defending the gatehouse of Castle Trachtenburg alongside her fellow defenders and her shocking death would become a major point of contention as shortly after this William Lovie III. would arrive ending the conflict for fear of the deaths of his other two baseborn cousins in House Trachtenburg.
The Journey
Main Article : The Journey
The Rosten Crisis
I did what the king commanded me to do. I die now a loyal soldier for the king.
Rosten Bandit War
Main Article : Bandit War of Rosten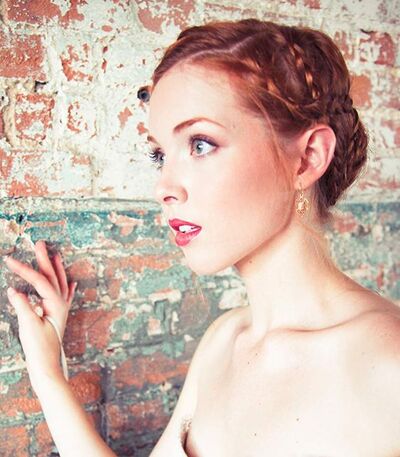 "

The Italians were the problem you know. I killed them though. Don't worry, there gone now.

"

—

Mikael Therkildsen
The Rosten Bandit War would first begin with the events of the Rosten Crisis when the Circle of Magi intervened in the Grand Province to turn it into the kind of maelstrom of violence and chaos that they believed would allow them to gain more influence over the area. Hanzal Herbus would be sent to Rosten during the events of the Banditry Wars of Lucerne as James Lovie wanted Rosten to go up in flames as to make it more difficult for aid to be sent to any future attempt to relieve Tree Hill, and Hanzal Herbus would be accompanied by a troop of fifty men from the Circle of Magi and bags of coins for what he would come to spark in the form of the Bandit War of Rosten. Hanzal Herbus would enter the court of his brother Dominic Herbus who was a Landsgrave of Rosten and entering his brothers court accompanied by Circle of Magi men he was able to gain immediate recognition despite never having spent any time with his brother, and delivering letters from the king it was Dominic that was forced to obey the commands of Hanzal and his soldiers.
Fall of Jogelinn
Aphasial Venom would lead the forces of House Venom during the events of the Rosten Crisis when she moved against the town of Jogelinn alongside her husband and the forces of House Therkildsen and after they took control of the town from House Cresces the two houses took two very different paths with the forces of House Therkildsen under the direction of Mikael commiting atrocities on the Italian/Christian population of the town and this only stopped when Aphasiel ordered her forces to resist this causing street battles throughout the town which House Therkildsen retreated from due to Mikael's love for Aphasiel.
The Journey
See Also : The Journey
"

We have lost this province Hedrik. They control more ground then we do. This is not the easy task the rumors have told you it is.

"

—

Kavan Elric
As the army of Lucerne mobilizes for the Journey it is William that commands them to break up and do many things of which are of great importance, and of these tasks he wants completed he sends Hedrik Clegane III. southward to deal with the devolving situation in the Grand Province of Rosten. Hedrik Clegane moves his forces alongside the forces of House Swift led by Timone Swift, and his son William Swift, and leading a force of several hundred Swift men they are joined by the Dragonoph Priestess Taylor Swift as they make their way southward towards the town of Castle James where the forces of House Elric have been fighting a running battle against a bandit force which has grown out of control in the grand province. Arriving at Castle James they meet with the leadership of House James in the form of Ulrich, and Taylor James of whom has gathered several hundred troops to join with their army as they prepare to retake control of Kautila. Discussing the situation with Ulrich James they learn that the situation is far larger then originally known as this is not one force they are fighting but instead they are fighting against two rebellious houses in the form of House Verilim, and House Herbus who have taken control of large swathes of the Grand Province while alongside this there has also been the rise of three large bandit forces who have also taken control of large swathes of the grand province and to the shock of Hedrik he learns that these forces are all working together in coordinated moves against House Elric's control of the grand province.
The Sisterhood
"

I'm here to protect these people. Say what you will Grand Lord but the truth is that we had major problems happening here. I do not reject that you wanted to help, but the simple truth is you failed in that attempt.

"

—

Aphasiel Venom
Gathering together his forces Hedrik leads them against the Sisterhood of Venom first of whom have captured the town of Jogelinn and are using it as the center of their small little fiefdom. While travelling from Kautila towards the lands of the Sisterhood they are met on the road by several hundred House Elric men led by Kaven Elric, and his son Alke Elric of whom are to join Hedrik in the movement to retake the grand province. Entering the lands of the Sisterhood of Venom they meet no resistance as their army marches up the road but travelling through the village of Ojelurun they find a christian church burned to the ground and meet the first member of the Sisterhood of Venom when they find a heavily armored female priest standing in the center of the village. Meeting with the girl they discover she is Oriphiel Venom the sister of Aphasiel Venom the leader of the Sisterhood of Venom and she had come to the village to meet the army of Hedrik and bring them to Jogelinn where Aphasiel wants to meet with them in peace. Following Oriphiel its Hedrik that discusses the situation with her learning that the Sisterhood of Venom had originally been known as the Army of Aerene but had broken apart after a disagreement between the two leaders of the army in the form of Aphasiel and Mikael Therkildsen over the direction of the army. Arriving at Jogelinn their forces are met at the edge of the town by the army of Venom who is nearly two thousand strong and to avoid a fight Hedrik meets under a white flag with Aphasiel alongside Kaven Elric, and Ulrich James. Meeting with Aphasiel it becomes clear that she simply wants to protect the people of the area of Jogelinn against the increasingly lawless nature of the Grand Province of Rosten and Kaven Elric agrees that if she would swear herself and her forces to his service then he would name her the Landsgard of Jogelinn, and while she accepts she heavily implies that she will be acting as little more then a figurehead as she sees the land as a theocracy.
The Pure of Aerene
See Also : Skirmish at Castle Marimus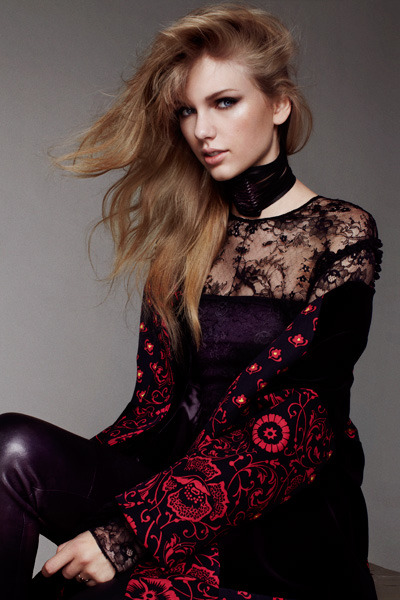 "

I did what the king commanded me to do. I die now a loyal soldier for the king.

"

—

Mikael Therkildsen
With the forces of the Sisterhood of Venom added to their ranks they make there way towards the Pure of Aerene of whom are the group that broke away from the original Army of Aerene and have now been responsible for committing religious genocide against eastern Rosten. Arriving at the edge of the Pure of Aerene controlled lands they find the roads edge lined with crucified bodies and then marching along the road through these bodies they are met by the sight of a naked man with his eyes cut out and speaking with the man they learn he is Allectius Marinus the Landsgard of the area and he was left there to tell them to turn around and leave the forces of Mikael Therkildsen to their work. The army is forced to stop its march towards Castle Marinus after they discover that the bridge allowing them crossing to the city has been destroyed leaving the large army no real ability to cross in heavy numbers. Hedrik decides to split the army taking the Sisterhood of Venom forces and several hundred of his own men while the majority of the army is taken command by Kaven Elric and will make there way towards the Black Moon Brotherhood's lands. Swimming across the river Hedrik reaches the other side and taking command of the force they make there way towards Castle Marinus but passing through the country side they find burned out farms and dead bodies litter the land as the forces of the Pure of Aerene have devolved. Arriving at Castle Marinus they find the forces of the Pure of Aerene have marshaled outside the castle and despite attempts by Hedrik to meet under a white Flag the forces of the Pure of Aerene fire on the soldier Hedrik sends with the White Flag and this forces Hedrik to move into battle formations. The battle erupts into chaos, and as the lines charge at each other Hedrik is struck by an arrow to the chest, and then as he gets up is struck again in the arm, and in shock he passes out. Waking up the battle is still raging, and he sees Aphasiel and Mikael fighting and seeing Mikael is winning the fight Hedrik pushes through the pain and joins their fight where despite his injuries he is able to defeat Mikael and before passing out again he executes an unapologetic Mikael. The death of Mikael breaks the Pure of Aerene who begin surrendering on mass and the surrender is accepted by Aphasiel who wants the bloodshed to end, and with Hedrik out of commission she is able to control the loyalist forces. Meinolf Ostriger would take command of the Lole forces following Hedrik being horribly injured at the Skirmish at Castle Marinus, but despite being far above Aphosiel in terms of title it was Aphosiel who dominated the meetings following Hedrik's injury.
Arrival of Edward Cullen
Moving westward they learn that the situation in Rosten remains tenuous despite the fact that Hedrik Clegane III. was able to supress much of the rebels, but one remaining force led by a powerful magi has blocked their entrance into southern Rosten. With this in mind Edward departs the main group and gathers to him his people including Hilary Swift, and Gemma Cullen and then the three travel by portal to Rosten where they will assist in dealing with the magi alongside a gathering number of magi who are being sent there to assist with taking down the magi there. Arriving at Castle Elric he meets with a fellow Magi in the form of Josephine Aberbach of whom leads several Magi herself and together they join with Konstantin Gaimen who led a force of some eight hundred as they made there way towards Herbus where the last sighting of the Dark Magi was. In order to get to Herbus they are forced to cross the River Schwegler at Castle Schwegler where a large bridge is the only real means of crossing without taking a large detour eastward. Arriving at Castle Schwegler they are met on the bridge by Lord Fredrik Schwegler and his son Wilhelm Schwegler and with both sides aware of what entering the castle means they make arrangements with Fredrik requesting the marriage of his son Wilhelm to Ottilia Hofbauer one of the Magi with Josephine. Gaining the crossing as well as being joined by three hundred Schwegler troops led by Wilhelm they move southward towards Herbus, and the mood is good as there is no more blocking them from reaching Herbus.
Battle of Herbus
Second Battle of Tree Hill
Today my brothers we right a terrible wrong in the history of this kingdom. We all know what happened here, and there isn't a thing that we could do to take it back. We may not be able to change what happened, but right here and right now united together we can make sure the people of Tree Hill are finally given the rescue they have long deserved. Today don't fight for vengeance. Don't fight for revenge. Fight to save the lives of the innocent. Fight so that a betrayed city may finally awaken.
Second Battle of Tree Hill
Main Article : Second Battle of Tree Hill
"

For a warrior waiting years for something to happen, he didn't seem to care much that the army he was waiting to arrive got destroyed.

"

—

Saiden Scarlet
As the Lucernian/Gondorian/High Forest alliance destroyed the Orcs that had held the Gondor siege of Minas Ithil for many years immediate plan became the movement of portions of this army towards the besieged city of Tree Hill. Jurden over the decade of the siege had become obsessed with maintaining his own power, and had basically become uninterested in actually ending the siege through conventional means. Alongside this he also had a growing belief that the humans were completely useless and for all of these reasons Jurden Hardaxe made no effort to double his scouts or anything that might have assisted him in stopping the coming ambush. And if all of this added up wasn't enough he was also still being whispered to by Morrigan who was telling him that the crisis was the other Orcs in the area. Following the gathering of the forces of the alliance in the area they would organize themselves into seven main armies. The 1st, 3rd, 4th, and 7th armies would travel towards the port of Klausburg. Landing at Klausburg they would meet with the local leadership there and made their decisions on the direction of there forces. The 1st, 3rd and Fourth would move up the Oakheart River and land near Castle Prennig where they would move from there towards Tree Hill. The 7th army would be sent up the Bresklo River where it would land at the ruins of Glendt Hold. The seventh army would be joined in this campaign by forces mobilized from House Brentfurd as well as House Winklebock. The 2nd army would land at Vinterbold Hold north of Tree Hill and joined by forces from the area they would prepare to move to Castle Interbold and then to the north side of Tree Hill. The 5th army led by the Westerlands Arch Lord would land at Castle Hackenholt where they would move against Tree Hill from the west. The final army in the 6th army would be formed from the southern vassals of the Stormlands and led by House Crane they would move themselves to the city of Leiblinshire where they would attack towards Tree Hill form the south.
Army Name
Leaders of Army
Prominent Noble Families
Size of Forces
First Army

49,000 Light Infantry
15,000 Heavy Infantry
4,000 Light Infantry
1,000 Heavy Cavalry

Second Army

49,000 Light Infantry
15,000 Heavy Infantry
4,000 Light Infantry
1,000 Heavy Cavalry

Third Army

28,600 Light Infantry
7,000 Heavy Infantry
6,000 Light Cavalry
4,000 Heavy Cavalry

Fourth Army

8,600 Men at arms
1200 Knights

Fifth Army

43,000 Light Infantry
8,000 Heavy Infantry
12,000 Light Cavalry
4,000 Heavy Cavalry

Sixth Army

17,000 Light Infantry
500 Knights

Seventh Army

27,000 Light Infantry
3,000 Heavy Cavalry
The arrival of the vast armies of William Lovie III. would have major effects on those forces already around the Stormlands. The first major effect was following the news of victory at Minus Ithil. House Guntbold who had been named the Arch Lord of the Stormlands following the collapse of Tree Hill realized that with the goals of William becoming clear they were going to have to pick a side in the coming conflict. It was Lothar Guntbold that would push his nephew Edric Guntbold who was at the time the Arch Lord of the Stormlands to see the error of the side they had picked and to call a council of House Guntbold. Following this call it was Lothar that left Guntbold Hold to return to Lucerne and be at the side of his friend James Lovie II. The council would be attended by all members of House Guntbold except for Winfred Guntbold, and his wife Ophellia who remained at Klausburg but sent their son Winfred Guntbold II. to act in his stead. At this meeting it was decided that House Guntbold would change sides to William Lovie III. and would send both Winfred Guntbold II. and Athilda Guntbold to William Lovie III. to open this dialogue. The pair would take a ship from Guntbold Hold and travel along the rivers of the Valley of Lucerne where they would eventually stop at Vindale Hold which they knew would be the eventual crossing point of the armies of William in their move back west. When the fleet of William arrived Vindale Hold it was Athilda and Winfred that would meet with the leadership of the army revealing details of the area.
"

For a warrior waiting years for something to happen, he didn't seem to care much that the army he was waiting to arrive got destroyed.

"

—

Saiden Scarlet
The night was spent with Athilda meeting with William, and members of the Shadow Council and it was during this meeting that Edward Cullen discovered her Magi abilities and confronted her on why she did not reveal this before meeting with the prince. Telling them her fear of reprisals she was forgiven by the group and continued to tell them about the situation in the Stormlands. Athilda would let the group know that the Guntbolds were willing to assist William despite what was a top-down command from King James Lovie II. to not assist his army in the movement against Tree Hill, but she wanted assurances that the Guntbolds would not be punished following the campaign. Needing more forces, and not wanting resistance from human forces as they moved against Tree Hill it was William that made the decision to agree to this arrangement. With this agreement in place, it was Winfred Guntbold II. that would travel back to Guntbold Hold with the Guntbold ship to tell the Guntbold leadership about the agreement. Athilda would remain behind in part as a hostage of sorts but her good impression on the Shadow Council had led to her joining them as an advisor of sorts.
Clearing the South
"

Three kingdoms working together for the common good. It was inspiring to finally have a king I could believe in. For my entire life I have followed a king who while he may have been good once, I don't think I even remember that. From this moment forward son I will die to protect William Lovie III.

"

—

Eddard Starke
Clearing the West
Clearing the North
Clearing the East
Retaking the Capital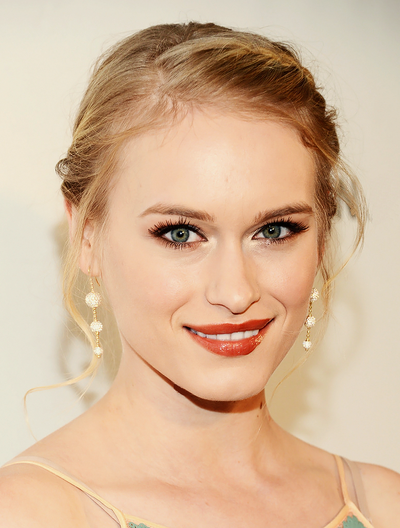 "

The closer we got to night the more I came to understand that the world would be much different after I liberated Tree Hill. Without a single doubt in my mind I now understood that my father had done this. My father was responsible for all of the wrongs in Lucerne, and once this happened there would be no more quests to keep me from the simple fact that he had to die. My father had to die for what had happened here.

"

—

William Lovie III.
Waiting for the night to come William would be able to watch for the first and last time the Orcs setting off their massive drums and horns in order to force the defenders to be unable to sleep during the night and thus exhausted during the day. Hearing this many among the attacking army grew even more angry at the fact that the defenders had been forced to endure this for all this time without anyone helping them. William would spend the night with Leven, Jasper, Emmett, and Edward as the Shadow Council as they were not openly to each other calling themselves spent a few last hours with each other before they all knew everything was going to change. Finding themselves greeted throughout the night by every lord who not wanted to speak to William they couldn't help but see how different things had become for the naive group. During one of these meetings he would talk with Charles Swan who by this point he was beginning to view as a father of sorts, and discussing with him his relationship with Isabella he would bring up the idea of a betrothal. Charles was happy about this and agreed on the spot, and following this agreement it was Charles and William that would meet together with many of the remaining nobles and this betrothal was brought up during many of these meetings thus spreading word of its agreement. The Orcs by this point had no contact with their scouts, and yet they still remained completely unaware. Morrigan would at this point make her final step towards sealing the fate of Jurden Hardaxe when she would convince Jurden to host a large party for his Orcs which made them all drunk and even less prepared.
The Massacre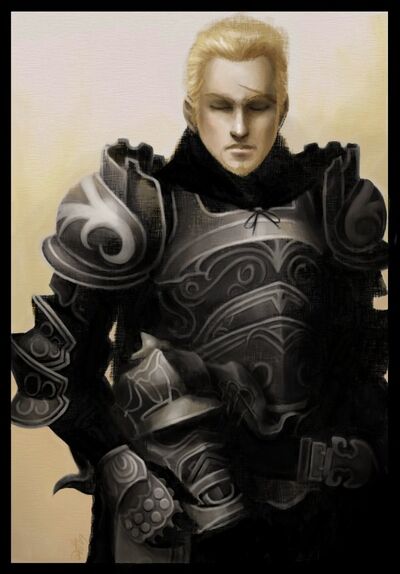 "

I hope they felt in their final moments all the pain of those who they had so cowardly killed years before, and tormented for years since. I hope they face an eternity of pain an anguish for what they have done.

"

—

Charlie Swan
As the night neared the Orcs would begin their party and the loud noise would alert the alliance that this was underway, and also awake most of the defenders of Tree Hill of whom were prepared for what many believed was the final attack. The party continued, and the alliance moved itself completely into position against the now scout less Orcish force, and pushed in many places all the way against the wall with the entire Orcish force within the city itself or dead outside. The night came and the army would move on their predetermined signal of which moved everything forward. The infiltration of House Scarlet into the under tunnels of the city begin as Saiden Scarlet led a large force of hundreds into the tunnels in the goal of reaching the estate of House James and once the attack was underway they would spring upon the already ambushed Orcs. From the west the forces of House Greymane, and House Ordos would move themselves through the broken shattered western gate and encountered hundreds of Orcs in differing stages of drunkenness and the fighting wouldn't spark any concerns from the Orcs as it was all believed still to be a part of the party. Seeing the ambush was underway it was at this moment that Morrigan finally ended the charade and came upon Jurden while he was standing in his residence.
"

Sometimes Brooke you play the long game. You see if you lie to someone for so long he eventually believes that it is truth. For how could anyone keep up a lie for as long as you do. Once they no longer believe you lie, they believe everything that you say. You can whisper the most dangerous of things to them, and they will drink everything you give. Then finally when the moment is complete you may spring. Spring the final trap on the fool who allowed himself to die.

"

—

Morrigan
Aftermath
"

Its one thing Leven to win this battle. Once we win this battle, because I believe we will. Once that happens the time to return home is upon us. You know what we will find in Lucerne. You know what victory here means. It means the death of my father.

"

—

William Lovie III.
The battle would end with the complete destruction of the Orc army and the liberation of Tree Hill. When the armies of Lucerne and Gondor entered the remains of Tree Hill, they found the sad remnants of a once truly mighty city. Food, aid and supplies were rushed to the city, but before the true rebuild could begin Andrew Lovie would take the reigns of the King of Lucerne following a duel with his father.
Nortburg Tournament of 5125
Look out there Alice. Did you ever imagine we would be hosting men, Dwarves, and Elves for what is quickly becoming our honeymoon.
Nortburg Tournament of 5125
Main Article : Nortburg Tournament of 5125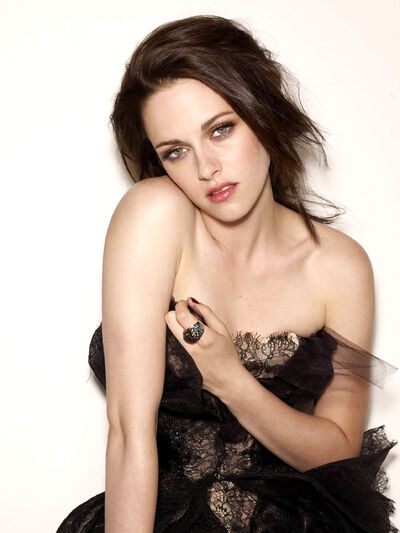 "

A tournament signals that the reign of the new king will be one of great success. I know that there is much to do, and no one understands that as much as I do. But we must also look to consolidate our holdings. You have a lot of goodwill and this will only help us later your grace.

"

—

Jacob Vorn IV.
Following the crowning of William Lovie III. as the new King of Lucerne he met with his council within the Lucernian capital and they went bout devising there next steps of action. Following some of the more extensive plans he met with the Shadow Council, and Jacob Vorn IV. of whom now stood as the King's Archbishop and the group would decide they needed to know more about the regions around them and also repair damage and they would do this by planning a tournament at Nortburg and invite foreign dignitaries to the tournament alongside the most influential of nobles of Lucerne. Also invited to the Tournament would be the Trachtenberg family of whom were the blood cousins of William Lovie incluing his uncle Frank Trachtenberg, and two cousins Michelle Trachtenberg, and Kristen Trachtenberg all of whom William wanted to repair relationships with most specifically with Michelle who he came to understand had been treated quite terribly by his father. The Trachtenberg side of the family had become distant due to several instances, most notably the imprisonment of Bill Lovie's cousin Katia Lovie the Matriarch of House Trachtenberg in the city of Berne.
True Sons of Lucerne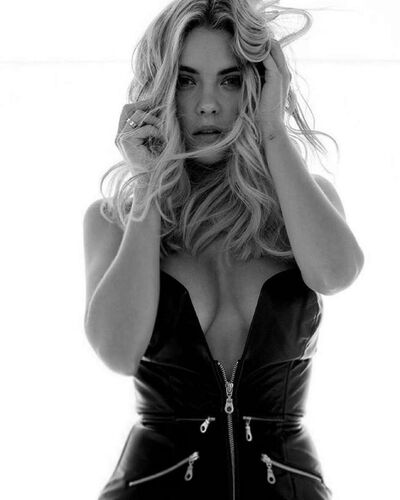 "

William you need to understand that Berne is hell itself. Your brother is losing control more and more every day. We are attempting to control the situation but its a tinder box waiting to explode.

"

—

Hanna Arryn
A large force under a white flag and led by Kieth Schwartz, and Alistair Bedregen arrives at the tournament ground carrying also the flag of the True Sons of Lucerne. The arrival of these True Sons would cause William himself accompanied by the Shadow Council and Charlie Swan to confront them and while at first wanting to bar them from the tournament as they were basically traitors the arrival of Hanna Arryn, and Aria Arryn would lead to William speaking privately with Hanna and Aria. Speaking to the two alongside Leven Martell, and Charlie Swan he would discover that the situation in Berne was growing completely out of control and that was why they had agreed to all the demands of Sean Lovie and had come here. Seeing that his friends were in grave danger he would agree to play along with the plans of the True Sons and allowed Danzal to take part in the tournament. Following this meeting with Hanna and Aria he would meet with Kieth Schwartz who was like an uncle to him during his childhood and the two would talk over everything that had happened with Kieth admitting to everything and for the first time giving William a true glimpse at what Bill had been going through and why he had chosen to do all the things that he had done. Another of the members of the group to come under the flag was Harrold Hardyng of whom as a dire hard member of the rebellion against Sean Lovie would sneak himself into the force with the help of Alistair and when he arrived he met with Teri-Jacob Vorn IV. and together in secret the two worked out steps for Harrold to take to help with the eventual retaking of Berne.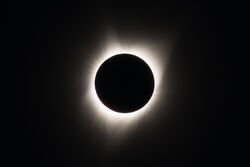 Look at the world father. You were born into this land. You grew up here. These people swore their lives to you. How could you have done all of this? Look at everything you have done. You destroyed a city. Killed hundreds of good men out of fear. Is this how you want to be remembered father. Is this the world you want to leave behind? I know you were a good person once. Don't end it all here. Don't do this. For me father. For everything I supposedly mean to you. Don't do this.
"Tell me about Amber."
"She is safe but misses you dearly."
---
"I know you may not feel the same way, but I want you to know how truly amazing it is to see you again Will." His face rose with a smile as he looked at me and it brought me back to thinking about the man who had helped teach me how to swim when I was a boy. He was a constant throughout my youth taking on my fathers role for those months when he could barely leave the tower.
"You know I cannot same the same. And you know why."
"I want you to know that I am sorry. I want you to know that he is sorry."
"Do not speak of him here or this conversation will end."
"That hatred that you feel. That's what drove him William."
"I know my friends would never let me do the things you let him do."
"Your friends love you. As your fathers love him."
"Love doesn't mean you let those you love go mad with no attempt to stop them."
"You look at it now and believe that if you started talking about killing your own daughter that what Jasper would stop you. Leven would stop you."
"They would. As you fucking should have!" I knew I was being too loud. The tournament was not even close to starting so the numbers here were low, but this was all so fresh. I could not be seen as being my father.
"They would do as we did. They would speak to you like I spoke to your father. I told him of the madness of what he was thinking. I told him that he had lost himself in that damn book. I did everything your friends would do. The only further step I could have taken was the one thing I could not do."
"They would."
"Look me in the eyes William and tell me that you truly believe that one of those people hovering outside this tent would ever raise a sword against you."
Following the conversation between Kieth, and William Kieth would leave the tournament as he was a soldier of Bill Lovie and not Sean Lovie and did not care if the plan of Sean succeded or not, and thus he would return to Orleans where he would report to Bill Lovie about the conversation that he and William had. With the departure of Sean Lovie the remaining elements of the True Sons of Lucerne were mainly William loyalists and in this way he would meet again with Hanna but this time she introduced them to House Krinner and House Dorin of whom led by Harrold Krinner, Trailen Dorin and accompanied by prominent heirs in Danzal Krinner, and Trailen Dorin II. they would be shown to be loyalists who were more then ready to assist when the time came to destroy the forces of Sean Lovie.
The Riverlands
Meeting the Elves
Following the Second Battle of Minus Ithil the Elves of High Forest would come to understand that the alliance between Gondor, Lucerne, and High Forest was something that they should work towards and as they followed the Lucernians into the relief of Tree Hill they would also send a large force to Nortburg to celebrate at the tournament. Alongside sending a force led by Taflarion Stormrage, and his wife Helian Stormrage, and their daughter Tonlia Stormrage, alongside her husband Cadwyr Winterdew the High Forest government back in the capital would also make several large movements for advancing the alliance itself when Malfurion Stormrage would contact the forces of the Kingdom of Quel'Thalas, and the Atmer Empire and told the two forces that they needed to send forces to the tournament as the new king of Lucerne was someone who truly was willing to try and change things for the better. The Sindar Elven Kingdom of Quel'Thalas sends representatives in the form of Alleria Windrunner, and Marinda Oakwhisper to the tournament as well with the purpose of arranging a stronger relationship with the Kingdom of Lucerne's new King. The Atmer Empire would send members of the Atmer Elven great house in the form of the House of Finwe to the tournament and these Elves used Magi portals to enter the Kingdom of Quel'Thalas and then travelled into Lucerne alongside the force led by Alleria. These Atmer Elves would be the first of the High Elves to enter the Kingdom of Lucerne in an almost uncountable time and led by Elendil Finwe III., his daughter Alais Finwe, and sons Talais Finwe, and Anar Finwe IV. of whom have come to discuss an alliance with William and Lucerne. The Elves appear very honorable about their intentions and the talks go well, with Hedrik Clegane III. leading the negotiations with the High Elves, and despite eventually leaving it would be so successful that William would make his intentions known to them by inviting the Elves to found a small settlement in Frosthelm. The Elves like the idea and Elendil sends his sons back to Ulthuan to make the arrangements while he will accompany William for the next while.
End of a Betrothal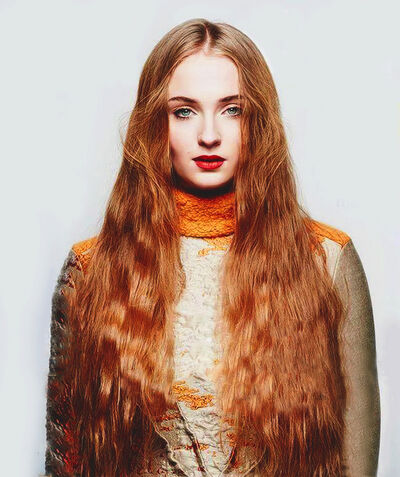 "

He's a monster.

"

—

Sansa Starke
The Starke's had come on mass to the Tournament of Nortburg and during this time it was believed that Sansa Starke, and Joffrey Lannister would get a lot of time together to get to know eachother, and while this was true with Joffrey, and Sansa going on a walk together and having a good time, this would alter dramatically later that night.
The Manderlys
As the tournament is only a few days from starting the final invitees arrive in the form of the Manderlys of whoom William meets with several representatives of the Manderlys who control the White Knife and during this conversation he and his father in law Charlie Swan are able to arrange a marriage between Winfred Manderly, and Miley Black. In this arrangement he and Charlie Swan decide that they will send Lucas Scott of whom is deemed by many to be the hero of the Siege of Tree Hill and thus someone they want to remain close too, but also William has become obsessed with Brooke Scott and thinks on her constantly believing that this will give him a chance to see her again.
Arrival of Brooke Scott
"

Our being together was not a mistake William. Our being together has led us to this moment. No matter what way you look at this our child will be amazing. Our love guarantees that.

"

—

Brooke Scott
Following the end of the tournament William and the group prepare to return to the capital where they will plan out the reconquest of Berne, but this changes with the arrival of Brooke Scott of whom breaks down crying in front of him as he stands with Leven, and Jasper and William quickly takes her away from the two into a back room where before he is able to say anything she reveals her stomach showing she is nearly four months pregnant from the time they last saw each other. Realizing in that moment she appears more pregnant then Bella he ponders the consequences of this but she doesn't demand anything just wishes him to help her with her grandfathers funeral.
Lucernian Civil War
Main Article : Lucerne Civil War
The Fall of House Jestife
Your going to destroy your entire family over a mad man?
The Siege of Brill
Main Article : Siege of Brill (5126)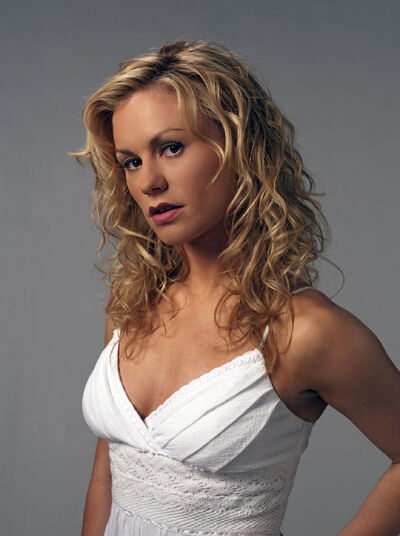 The Loyalist Response
"

Send me to Berne father. The King will need me at Berne, and I can be of much greater purpose if you send me there.

"

—

Hedrik Clegane III.
It is while they are occupying Castle Grestife following The Grestife Affair that the first news comes to the loyalists in the form of William Swift of whom arrives nearing passing out from exhaustion to tell them that the Jestife's have taken control of Brill and are raising the flag of the True Sons of Lucerne. Forced to act Rupert Clegane commands Mathew continue west leading a small portion of the Clegane forces, while alongside Hedrik Clegane III. the majority of the forces moves against Brill to take back control of the city from the Jestife's who have taken it. For their part the Jestife's had gained complete control over Brill making the population believe that William had been killed by traitors in the government and thus allowing them to buy time for their hopeful assassination of William Lovie III. of which they did not know had already failed.
Retreating Behind Walls
"

You have a few choices in front of you Lord Jestife. You can fight here, and take your chances. You can retreat and keep hoping that a king who abandoned this land long ago will come for you. Or you can do the prudent thing and save your family. Surrender now Lord Jestife and save the lives of so many innocents.

"

—

Hedrik Clegane III.
The chapter ends with the Clegane forces nearing Brill to find a force led from Brill waiting for them outside the city, and Hedrik joins his father in meeting with their leadership, and following a long discussion between the Clegane's and the Jestife's the Jestife forces retreat from the battle pulling themselves within the walls of Brill.
Failing Negotiations
"

Give me a sword. Give me a sword and I will open the gate for your forces. They will never suspect a girl to be of such threat to them.

"

—

Taylor Swift
It would be Taylor Swift during the failed negotiations would be away form the main discussions with Hedrik Clegane III. of whom had been kept away due to the last time when he had argued with the Jestife's and during his time with Taylor Swift she would whisper to him about wanting to assist the loyalist element.
Arrival of Anthor
Vanessa Cleef would accompany her father and brother and a large force of Anthor towards Brill where they went in order to deal with the affects of the Gestife Affair and get Candice Anthor back of whom they new had been rescued but were unsure of what situation she would find herself in. Arriving there Vanessa was hurt by more manipulations from her handmaidens of whom convinsed her that Robin was engaged in an affair with Candice Anthor.
Losing Control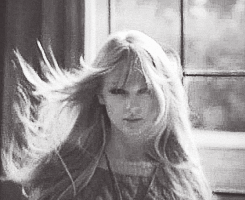 "

It was the busiest time of my entire life, and I felt like everyday I became more valuable to those around me. Each day it seemed the people I surrounded myself became kinder, and more loving towards me, and that was the best part of that time.

"

—

Taylor Swift
While the forces of House Jestife were surrounded in the city of Brill by the forces of House Clegane, and the other reinforcements much of the happenings in the city would become chaotic as the Jestife's struggled to maintain order. In this moment it would be Anna Kendrick that would finally make a move against Taylor Swift of whom she While Taylor was in the House Swift estate she was attacked by Stephan De'Marco, who attempted to kill her after he had been bought off by the leadership of the Kingdom of Bolten.
"

It was the busiest time of my entire life, and I felt like everyday I became more valuable to those around me. Each day it seemed the people I surrounded myself became kinder, and more loving towards me, and that was the best part of that time.

"

—

Taylor Swift
The Dragon's Game - Conversation Incoming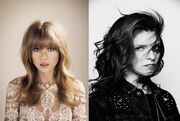 The price you pay is nothing. I have given you the world. I have introduced you to the love of your life. I have pushed at the strings of fate and created the children that will save this world. You see this is about creating a better world for all of us. My people will be dead soon if nothing changes. We are slowly picked apart by those people who forgot it was us that pulled them from the mud. Your people will survive for a time. You have a great ability as a people to survive horror. But even with that skill the truth is that unless you move now you too will die. You need us just as much as we need you. I can show how to save us both. All you have to do is listen to me. I will give you power. I will give you love. I will give you everything. In the end how can you you ignore the words of your god?
"I was just walking through the house when I dropped my glass. As I bent to pick up the glass I felt the sword fly through the air right over the top of my head and exactly where I just was. As I fell to the ground on the impact I looked up to see Stephan staring down at me with a blind rage. There was a look in his eyes that I had seen before, and knowing how hateful I knew he could be I started crawling backwards away from him, but he ran at me dragging me back to him.
As he raised his sword to strike me, I kicked him in straight in the groin with everything that I had. He fell to the ground, and I used the moment to run upstairs."
Stephen's initial ambush failed to hit her so he chased her around the house until he was finally stopped by Emile Hirsh who happened to be arriving at the estate to meet with William Swift. Emile and Stephan engaged in a duel and Emile was victorious but wasn't able to kill Stephan who managed to escape the estate.
Exile, and Execution
Learning Hard Truths
You think that you know everything, and then he comes back and shows you how wrong you were.
Learning Hard Truths
"

I should have been used to the lies by this point. At some point he just became a sort of running joke in my life constantly appearing and telling me something else he had failed at or caused to go wrong.

"

—

William Lovie III.
Bill Lovie had by this point come to accept the death of his son Sean Lovie, but became in his isolation saddened by the fact that his bastard children with Esme Portmane were stuck in Lorderon far away from the growing Kingdom of Lucerne. With this in mind Bill would concoct a plan to infiiltrate the city of Lucerne, and the Cloud Tower specifically so that he could tell William the truth of his extended family. Late at night Bill Lovie used all of his power to summon himself as a spirit into Cloud Tower bypassing the light defences of the Blue Dragon members that were in Lucerne. In this form William Lovie was approached by Bill Lovie who told him that he had fathered other children with a women named Esme Portmane in Lorderon, and that he was sorry for doing this. Bill in this moment apologized to William for creating all the damage and evil that he had created in his time, but he wanted William to know that whatever he thought this meeting was it wasn't the end because Bill was now completely gone when it came to morals.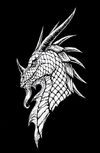 The Rise of Lucerne
I saw the destruction of the world, and knew I had to stop it. There was nothing left to do but become bigger then everyone else. The Empire was never going to be the beacon the world needed it to be. Westros was on fire. The Bretonians had reached for the stars and been burned. And the old shadow of Numeron was fading far too quickly. It was left to us in Lucerne to change the fate of all those who wished to reject darkness. We were the last hope for a world who had long since given up on believing.
I was awoken by a crash near the bed. Despite the loud crash I looked beside me and Bella remained asleep, and looking over I saw Ashley playing with the rattle hanging from above her bed smiling as if the most happy thing in her life was right before her. Getting out of bed I went to where the noice had come from and discovered nothing, but again I heard a noice. This time the noice came from outside the room, and I walked through the door finding darkness outside of the few candles that remained flickering. Following the noice into the next room I walked inside and nearly fell down when I saw my father sitting in a chair.
"Do not scream son I mean you no harm." Everything in me wanted to scream. Everything inside my soul wanted to lash out at him and kill for everything he had done. Back when I last saw him I knew only a sliver of what he had done. The massacre of a plague, the destruction of Tree Hill, the attempted destruction of Gondor, it just kept going and going.
"You give me one good reason why I shouldn't slash your throat and bury you beside the son you forced into madness, and made me kill." Seeing him brought up everything that had happened at Berne. I thought of poor Amber lying broken beneath me as I carried her fallen body back home. I thought of my poor son Thomas who would now grow up never knowing the love his mother had for him. I could tell him as much as I wanted but it wouldn't change the fact that she was gone. For whatever reason though with him sitting in front of me I thought of my broken brother. In his final moments I had seen him for he was. A scared little boy who had just wanted to be loved, and when he realized he couldn't have that, he broke.
"I'm sorry you were forced to deal with that, but I am not to blame for the madness in his soul." It was always an apology to me. Even as Alice was brutalized it was me he apologized too.
"He just wanted you to say one nice thing. How much different would he have been if you had said one god damn nice thing to him." For a moment he flickerered as if battling within himself, but in barely any time the battle ended and he continued.
"I didn't come here to talk of that boy. I came here to discuss more of the mistakes I have made. This is nothing but a spirit in the myst that I now inhabit, and already I have been senced by men better then I ever was. In the end I must tell you of things I have done wrong that you will never know if I do not." The vision of my father walked closer to me and insticively I stepped back, and the look on his face was momentarily quite sad, but he pulled that back and remained resolute.
"Thats a list too long for any man to keep track of." He had destroyed and entire city. He had killed hundreds upon hundreds of good men in the event many still believed was in fact a plague. He had created a spell to remove my sister from my life. All of this and I felt a chill at the thought that perhaps we had only scratched the surface of his failings.
"Perhaps it is, but I love you son and you deserve to know." I had never doubted his love for me, and that was the worst part of all his betrayals. I know that somewhere in his mind he honestly believes he's doing what's best for me.
"Say it and begone from here spirit."
"Long ago. While you were just a baby I visited Lorderon briefly on my way to the wars in France. During this time I met with a women. This women has three of my children. These three children do not have the shame of knowing who I am, or what I have done, and for that you must keep in mind. Find them in Lorderon, and make them whole. Do not make the mistakes I made with our family and hate those who deserve nothing of the kind."
"It never ends with you does it." He looked pained as he continued speaking.
"This will be the last time we speak son." His vision turned away from me and he rested briefly against a table, and I used that moment to loosen the strings on the dagger that I had hidden in my shirt." I know that may not pain you but for me that's the most painful thing to imagine in my entire life. I watched Kingdoms die. Watched armies destroyed in front of me. Those things don't even compare to the love I've had for you since the moment I first saw you. The first time I held you I knew you were it for me. You were the thing that would drive everything in my life, and I truly with everything inside of me wanted nothing more then your happiness. I know it all went to hell, and after this I'm going to be completely consumed by the things in my mind that are wrong...but I just want you to remember that you have a family now and you must protect it the way I never could. You must protect House Lovie. You must."
After this William would wake up his wife, and sister and as they talked his cousin Emma Bell came up as well telling them that Edward had arrived with several Order of the Blue Dragon members in order to see what had entered the Cloud Tower. Telling them what had happened there was shock around, and Edward reluctantly left not wanting to intrude as the Lovie's discussed the issue. They would all agree that the fault did not lay with these children as they were far away, and that they should make attempts to connect with them.
Finding Family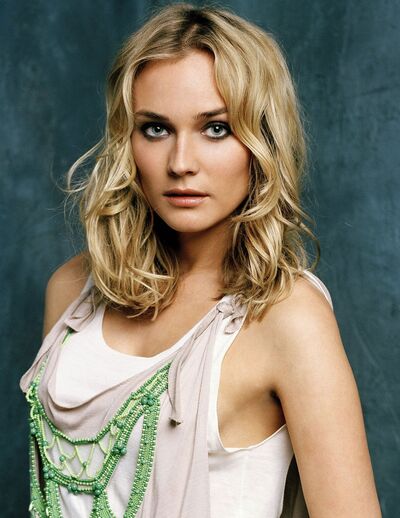 "

It was a no brainer in reality. While I had some fear of what there involvement in the family meant, these were my blood. Blood is everything in this world, and if we abandoned them then we were no better then the father we hated so deeply.

"

—

Alice Lovie
With the decision made William took his sister Alice, as well as his cousin Emma Bell to Lorderon where he planned to welcome his half siblings into the family as well as welcoming this women that had given birth to his father's children. The group would be joined by many others as the King of Lucerne travelling to a province so far from home would bring about all manner of problems. House Lovie would enlist nearly three thousand men from the personal levies to travel with the force and Oberyn Martell was placed in charge of the defence of Lucerne while they were away. The Shadow Council would obviously also join with the trip and Leven and William would ride together for much of the trip while Edward would ride with Jasper of whom was cold to him for most of the trip. They would be joined at the gates of Lucerne by Hedrik Clegane III. of whom had left immediatly when he had gotten the raven about the summoning from William, and thus would join them as well. When Alice asked William how he was going to se easily let these new people into the family he anwsered her with the following.
"

For whatever reason Sean never got along with anyone. I know in my head that there isn't a single kind word or accepting invite that I could have given to him that would have changed that but...my heart tells me not to make the mistake again.

"

—

William Lovie III.
As they made the trip the group found themselves nervous about what kind of people they would find as their new family. Emma Bell wondered outloud many times whether this was some sort of trap that had been carefully planned by his father, but when this was discussed most discarded it due to the belief that of all the things he had done Bill had shown no ability under any cercumstances to actually harm William. Travelling along the road they took boats waiting for them in Lole from the growing fleet of the Order of the Red Dragon. The group is forced to travel through the Trident where Walder Frey demands double the rate of usual passage from the Lucernian fleet as payment for the insults that Robb Starke had supposedly layed on them. Wishing to meet with Walder aboard the ships they were told he was to old to do this but William could land and meet him inside the castle. This was rejected diplomatically and the group continued without further interuptions to Lorderon where they arrived in the port to much happiness.
Meeting Family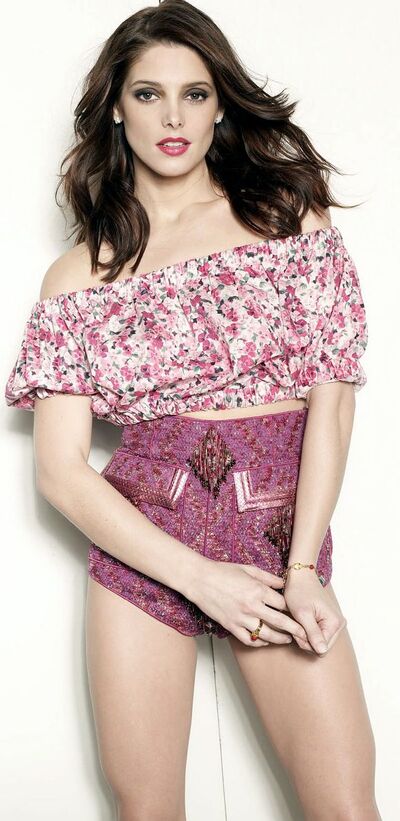 "

The idea of meeting them was one thing. Now we were actually there and had to actually meet these people who shared our blood.

"

—

Alice Lovie
Arriving in Lorderon they were met by Arch Lord Arthas Menathil, of whom many who had met him previously were confused by the shocking change in his appearance. Where before he was clean shaven and his eyes clear he now appeared to be ragged, and his eyes had changed in appearance to a near mennacing look. William would alert Jasper, and Leven to this change, and as this happened Edward saw that he was not consulted and was hurt deeply. The group doesn't notice as Edward is left behind and travels to a tavern, and they make their way to the palace where Arthas apologizes for his wife's absence but he cannot find her. Arthas has a fit that appears to be a siezure, and is taken away by several retainers, and following this they meet with Imlad, and Calia Menathil sister, and cousin to Arthas of whom would make arrangements to meet with Esme Portmane. Esme lived in the palace with her daughter and son while the remaining daughter lived in Arnor as a princess they were told. Esme arrived with Jamie, and Diane Portmane and the rest of the non Lovie members would leave the room as they discussed things. Esme immediatly knew what this was going to be about as she obviously knew who the father of her children were, and Diane also was aprised to the situation so it was only Jamie that they had to explain things to. Jamie would be clearly hurt, and William took him out of the room to talk as the girls all hugged and got to know eachother. Jamie and William would discuss many things, and eventually it came to his future and William said that he still had to prove himself but if he did he would be the eventual Lord of House Portmane and since it was being made into a cadet house of House Lovie his power would be heavy. Asking how this was possible when he was a bastard William made it very clear that he was no longer a bastard, and William's younger sibling and sole remaining brother would hug him so suddenly that Jasper nearly sliced him in two before realizing it was just a hug. The family would stay for several days before finally departing for the west where Diane returned with them while Jamie was left in command of House Portmane but would visit with Esme some time in the future. During those days they stayed William would also remain because he and Edward talked and he learned of the talk with Jaina and Medivh and he wanted Edward to look into this which he did with the help of Leven Martell.
Meeting with Medivh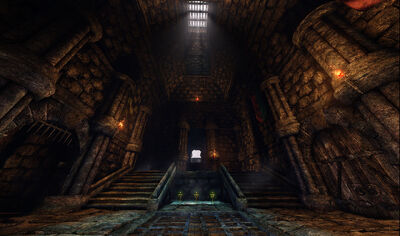 "

Noone trusted Edward anymore they just refused to speak of it. He was lost in his own little world, and here I was convinsed to follow him into some dark tunnel. Doing things for old time sake isn't a good enough reason to risk your life.

"

—

Leven Martell
With William travelling with his wife and family Leven had some time to herself, and found herself in her room trying to get some sleep when a knock at the door brought Edward into her presence again. She and Edward hadn't got along since he left for Hogwarts and his declining status within the Shadow Council had become clear to all, and this had led to him becoming more distant to the members and thus even more reason for Leven to not be happy with him. The two would talk and he would eventually convinse her for old times sake to help him with something as there was noone elce he trusted to come with him, and he wanted someone with him.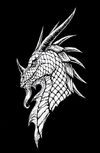 The Rise of Lucerne
I saw the destruction of the world, and knew I had to stop it. There was nothing left to do but become bigger then everyone else. The Empire was never going to be the beacon the world needed it to be. Westros was on fire. The Bretonians had reached for the stars and been burned. And the old shadow of Numeron was fading far too quickly. It was left to us in Lucerne to change the fate of all those who wished to reject darkness. We were the last hope for a world who had long since given up on believing.

He refused to tell me where we were going the entire time I followed him through the corridors. I knew we had time, but I wasn't used to being so out of the loop, and despite my long time as a friend of Edward there was a tinge of fear as we entered the increasingly dark tunnels beneath the palace. Finally he stopped at a door that had the sigil of an eye. "Do not fret Levia the secret shall soon be revealed." He went to open the door but I stopped him.
"I do not like keeping secrets from William, and in your current position I would think you'd be more careful of being seen as keeping secrets." I knew it was harsh, and from the hurt in his eyes I regreted saying it, but he had hit at a gnawing piece of me that worried what Edward's plans were. Had he come to the conclusion that with Jasper and myself as the right and left hand of William that he had lost his place, and that perhaps made him dangerous. Since he had joined the Blue Dragons he had been even more distant. I know he kept talking to William but I had barely seen him, and I know Jasper barely recegnized him anymore.
"Were not keeping secrets from William. He knows what I am doing, and he has blessed my mission."
"Then why all the secrets." I said it louder and more rudely then I had meant to, and I could tell he was torn by what to say, but after a moment he continued.
"The secrets are because the man were going to meet would be placed in great danger if anyone knew where we were going. I kept it a secret because here in Lorderon." He stopped and moved closer to me. "Were in a place none of us fully understand. This place is old. Older then anything elce we have dealt with, and I'm not alone in thinking that age may have corupted it." He turned back to the door placing his hand on the handle. "Do you not feel the darkness here. This place has darkness I have not felt since Berne." Without another word he opened the door and I followed him inside, and without meaning to as soon as I did my hand grasped my sword at my side. It disapointed me more then I thought it would in that moment that I still didn't trust Edward.
"I'm glad to see you Lord Cullen." I turned to the voice and saw a man sitting at a table in the corner nearly consumed by a large hood. He got up from the table removing his hood and looked directly at me. "You must be Lady Martell." He held out his hand, and not wanting to be rude despite my reservations of this situation I took his hand in return. "There is no reason to be frightened of my intentions Lady Martell, I mean you and Lord Cullen no harm." Noone frightened me. Certainly not this man. He had a sullen look to his face despite the smile that covered it. On his left cheek was a scar that stretched to his ear, and it looked like no sword or weapon I had ever seen as it nearly glowed blue. Whatever this man wanted, or whatever he was capable of he did not intimidate me.
"You do not frighten me Ser." He laughed before walking into the room and towards the back of the room. Looking back at me he waved at us to follow him.
"I am no Ser my Lady. I am Medivh a german just like you who happened to be born with the abilities as your friend Lord Cullen. I joined the Kirin Tor when I was young."He stopped for a moment and a splash of hurt went across his face clearly remembering a pain in the past, but he moved on walking further into the room as he continued talking. "Think of the Kirin Tor as the Lorderon version of your Blue Dragons, except for the fact that we serve no king. We serve Lorderon and the people that live within it. That means there are times. Times like now where our duty is to make those who are able to do something about problems, aware that these problems exist." He spoke with an aura of regality that made me think he was either noble born, or been around them long enough know how we spoke and what manurisms worked best in conversations.
"And what sort of problems exist here?"
"I still cannot believe that you don't feel the darkness here. Something evil lurks in this place, and I'm hoping that by working with Medivh we can destroy the evil." He looked at me as if I was some sort of alien for not being able to feel it, and it made me mad. Who was this man to bellitle me and what I could or could not see.
"I feel nothing." I said it with no emotion and turned my face from Edward as quickly as possible not wanting him to get anytthing from me.
"Be happy you fell nothing Lady Martell as the pain I feel when near him is unbearable." Stopping at the table he held his head down in a sort of ashamed look.
"You never mentioned it being a person before this Medivh." I felt a sence of relief that atleast I was not the only one out of the loop.
"I'm sorry for the lieing Lord Cullen but I had to make sure your Kingdom continued down the path of taking control of Lorderon this way."
"Who is this man that causes this darkness." Medivh raised his head an bid us to sit down which Edward did but I remained standing. I never liked the feel of a chair in these sorts of situations. Locking myself in just felt reckless, and I was anything but reckless.
"He was once a noble man. The people spoke of him in barely restrained whispers. They loved him, and his german bride from Kul Tiras. He defeated bandits learned his craft and everything was fine. " He stopped and looked to be in heavy thought for a moment. A smile crossed his scarred face as he must have remmebered the good times of this man. "Then one day, and I saw one day because I do not know what day, or what transpired. One day he was just gone. As if another had taken control of his body and replaced him with a demon. I was approached back then by several Magi from the Kirin Tor of whom said they had felt a terrible presence when near him, so I travelled to Lorderon to see for myself. When I did the two men had been executed for crimes created against them, but the truth they had told me remained. Walking near him was like walking near an empty space in the world."
"Who is this man you speak of Medivh."
"I know him as Azsharion Menathil, but in the toghnue of the germans he is known as Arthas Menathil."
The two would exit the tunnels with a new fear of Arthas Menathil of whome they had clearly been told by this Medivh was someone of extreme danger. Edward believed him without question, but Leven saw this Medivh as a misguided Magi that was clinging to fear and dillusions in his old age. Both of them though would meet with William and discuss the realities of what they had heard.
The Divine Lands
Main Article : The Divine Lands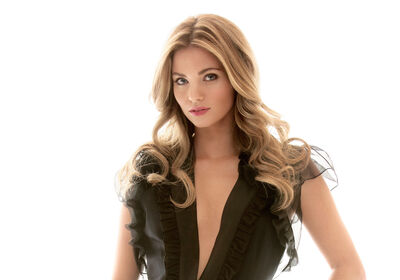 "

If everything we heard about the Boltens was correct then we needed to move on the Divine Lands quick before the Frey's or Boltens did it first.

"

—

Hedrik Clegane III.
Following the meeting of the Kingdom of Lucerne, and Lorderon it became clear through those talks, and the talks with the Riverlands, Seagard and others that the Kingdom of Bolten was an extremely menecing actor in the field of Westros. Along the westernside of Westros sat the independant land called the Divine Lands. The Divine Lands had an alliance amongst eachother to defend eachother if things ever came to fighting, and this had allowed them to escape the clutches of larger Kingdoms like Bolten, and the Freys. Communication begin with the Divine Lands after Nicoli Machiavelli would communicate with the leadership of the three city states and from insiders he had planted in the area learned the ways he believed he could get them to the Lucerne side of things.
Grandlen
"

Grandlen had a population on par with Gulltown. I didn't have to hear another word about why we needed them in the fold.

"

—

Hedrik Clegane III.
Firstly he sent promices of large arms trade agreements with the largest of the towns in the form of Grandlen of which created a strong bond between the two. On top of this he would offer hands in marriage to his eldest daughter in Allenia Grandlen of whom was approaching twenty three but the prospects in Grandlen were not what he was looking for. Lord Grandlen was very much interested in having a large meeting of the Divine Lands, and said that if the Lucernians could put it together he would be a staunch supporter of theirs during the meeting.
Jeutenburg and Ventin
"

Jeutenburg was scared of the Karstarks. It took two letters to realize that they wanted us more then we probably needed them, but even if we could have squeezed them into a more permanent alliance our mandate wasn't to do that so we played fair.

"

—

Hedrik Clegane III.
Jeutenburg would be substancially easier to placate as they mainly just wanted protection, and this was dealt with when William Lovie sent a letter to House Banner telling them that the Kingdom of Lucerne would intervene on any conflict which involved Jeutenburg. Nikolas Banner would arrive at Koenisburg after the third letter between he and Lucerne and would be prepared to be very positive towards the Lucernians during the meeting. Alongside Jeutenburg the mercentile city state of Ventin would be contacted as well, and they basically only wanted assurances of assistence in the case that the Frey's attempted to block their trade routes. If the Frey's could not be reasoned with then increased southern trade was their main option thus making them send five members of the Trade Union Guilds to Koenisburg for the meeting.
Koenisburg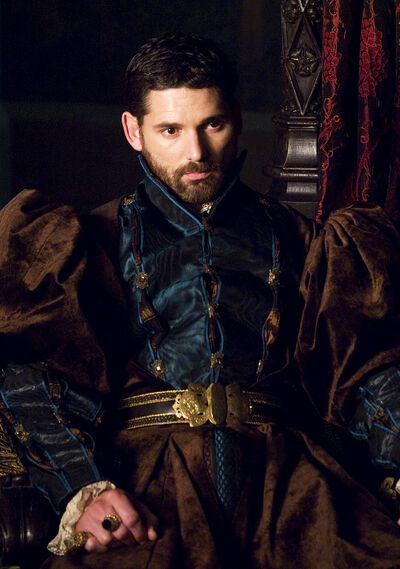 "

Oberyn Martell II. showed me during that tournament that honor and knighthood were real. My doubts about the Dragon were extinguished that day never to rise again, and the only fitting thank you I could do now was to swear an oath to his blood.

"

—

Britt Lancave
Last to get within the fold was Koenisburg of whom was perhaps the most important of the city states as the long term goal of Koenisburg was to act a major port nearbye The Trident which would alert Lucerne to any problems. Koenisburg was led not by a house as the other states were and instead was a hyper theocracy led by the Voices of the Dragon of whom are led theoretically by the Voice of the Dragon. Communicating with this voice they discovered the voice was Britt Lancave of whom had won prestige in Lucerne during the Nortburg Tournament of 5120. After determing from the council that they would like to be aligned with Lucerne if for no other reason then to make the Frey's less willing to threaten them she would go about making the best deal possible. After negotiations of shipping lanes, and trade was over she knew the deal was signed and simply wanted one more thing. Britt Lancave wanted only one thing in order to pull her to their side and that was for them to send a Martell that she could swear an oath before. This was an easy task and they sent Obella Martell of whom wanted any excuse to travel eastward and see her fiance Robb Starke.
The Meeting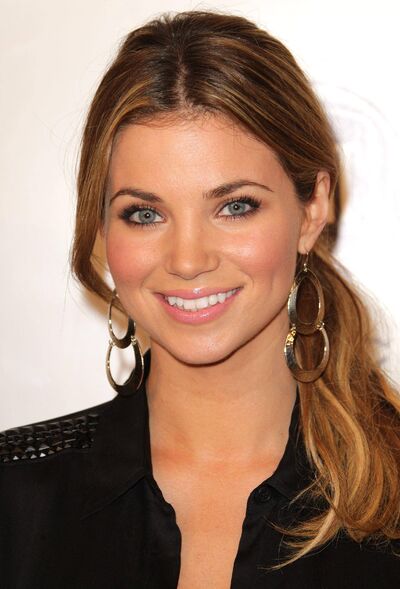 "

It was rubber stamped and the only thing remaining was to actually get everyone in a room and agree to work together. There were small talks of making the Divine Lands a state, but this went away when the Grandlens made it clear they were not ready for that yet.

"

—

Hedrik Clegane III.
The meeting would finally take place following the return of William Lovie III. and his family from their time in Lorderon the second time. Nicholi, and Hedrik Clegane would not return to Lucerne with the rest of the group and instead would meet Obella and Robb Starke in Koenisburg for the meeting. All the parties would arrive for the meeting except Teonisburg of whom obeyed the command of Koenisburg and saw no reason to send more representatives. The meeting would become somewhat interesting when several Frey's made dock in Koenisburg and attempted to join the meeting. Finding Robb Starke inside there was nearly a fight inside the hallway and Robb Starke would leave the hall in order to not make more of an issue then there already was. The meeting would continue and Obella Martell took the oaths of Koenisburg while the others signed papers of alliance with Lucerne thus sealing the Divine Lands as a Lucernian alligned area. The night came and as the Frey's prepared to leave Robb Starke once more attempted to make things better but instead of this he ended up insulting them more when Obella came out, and seeing she was his fiance by the way she clung to him the Freys were further insulted and left more angry and with more ammunition.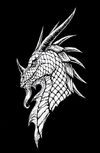 The Rise of Lucerne
I saw the destruction of the world, and knew I had to stop it. There was nothing left to do but become bigger then everyone else. The Empire was never going to be the beacon the world needed it to be. Westros was on fire. The Bretonians had reached for the stars and been burned. And the old shadow of Numeron was fading far too quickly. It was left to us in Lucerne to change the fate of all those who wished to reject darkness. We were the last hope for a world who had long since given up on believing.

I watched from my window as Robb Starke walked out of the tower and into the street. I wondered what he was doing until I saw the weasely Frey he was walking towards. I could hear that Britt was still talking but despite the loveliness of her conversation I couldn't let Robb get into a duel in the streets. The last thing we needed was a fight with the Frey's at a time like this. "I'm sorry my Lady but I must take your leave for a time my friend is in for some trouble outside."
"Trouble amongst the children of Glaurung on the streets of his city is city isn't something I can ignore. I shall accompany you." Lady Lancave followed closely behind me as we exited the room.
"Alright my Lady but we must hurry." We made our way down the steps and into the street to find the Frey man with a sword pointed at the direction of Obella Martell of whom was being shielded by Robb who had his hand on his own sword. Three of the Frey's men stood behind him hands on their swords, while more then ten Martell, and Starke men stood around behind Robb. Reaching them I finally could hear their words.
"At some point this must end Frey." Robb held his hands out peacefully and you hoped the Frey would accept this, but he spit at Robbs hands before speaking. It was dark but I knew this Frey to be Hosteen Frey one of the endless sons of Walder Frey. Hosteen is a husky man with a square face, and despite his size he wasn't fate just very large. When we were told of the Freys that had arrived they had made a special point to say that he is very much comparable to a bull, slow to anger but implacable when aroused.
"This could have been so much different wolf, but you chose that whore over a true lady." He looked at Obella with such discust that her cousin Obara nearly charged forward until I saw Britt move infront of her stopping her dead in her tracks. Alongside his anger it was apparent that Hosteen is either dim and stupid, or arrogant and foolish.
"And I am sorry that this has offended your family but you can either accept my apology or you won't." The slight was so small that it seemed almost insane that someone would still be angry over it. These Frey's held a grudge over what I had heard was the fact that a few men laughed at them.
"We will not."
"I am sorry Ser Hosteen but you are causing undue problems for the City of the Dragon, and I must ask that you leave." She stood strong, and I gained even more respect for Britt then I already had as she stood in the middle of two very angry groups barely looking like she was afraid at all.
"The rivers will run red with your blood wolf." He turned and walked back before turning one last time and looking at Robb. "Trust me when I say that. You'll one day be surrounded by death and wonder how it could have all gone so wrong." With that he left and Robb turned towards Obella of whom held onto him tighter then her strength should have allowed her to.
Invasion of Yerness
Main Article : Invasion of Westbridge
Invasion of Yerness
Charlie I need you to take your forces and take the island. If we do not hold the island all manner of things could come to pass. Maybe the Empire decides to send a fleet. Maybe its the Valerians, or Tevinter, but the thing to remember is that if we hold that island no one is sending any fleets at us.
| Options for Attack | Details |
| --- | --- |
| A | They could use the Lucernian Fleet and land on top of the actual Fortress of Yerness from the south. This was a very risky option as the fortress was heavily guarded from this angle, and if they were spotted they would have no means of laying siege as they would simply be wiped out. |
| B | They could go up the eastern side of the Rhine River and then use hundreds of small boats to ferry their troops to the island itself. This option would allow for them to put the fortress under siege, as the only means of stopping an attacker from landing on the eastern side was the small Castle Menmont controlled by House Menmonet. This castle was under construction after a brief civil war in the house had heavily damaged it. |
"

Northeast of Westbridge lay the port of Yerness which guarded the northern approach down the Rhine, and if held by Malfoy loyalists would make it far more difficult to appraoch the city.

"

—

Hedrik Clegane III.
For the Invasion of Westbridge to be a success the Lucernian army had to do something about the threat of the large island northeast of Westbridge which was anchored in the massive fortress of Yerness. Yerness Island was basically a massive port on the south of the island which contained the vast majority of the Westbridge fleet, and then four large castles at the north, west, east, and center of the island with the most powerful being the center fortress called Castle Yernede. Controlling Yerness would also mean the difference between an easy boat ride for reinforcements in the case that the battle drug on for days or longer, so it became clear that Yerness could not be ignored and needed to be taken. The difficult task of taking Yerness fell upon House Swan, alongside its vassals in House Clegane, House Yerness, and House Black along with many of their sworn houses. In order to actually take the fortresses their were several options of which are shown in the table. In the end Option B was chosen by House Swan, and they along with the rest of the army traveled north to Lorderon where they took boats as far north as possible before travelling on foot to the eastern bank of the Rhine.
Castle Menmont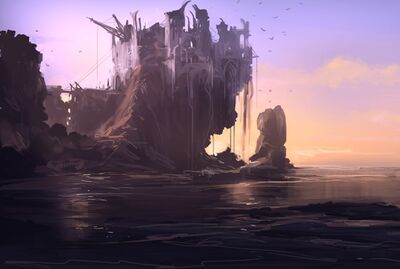 "

Infighting had destroyed the castle over the years, and yet when we attacked them they resisted more bitterly then should have been seen by a defeated foe fighting for nothing but ruins.

"

—

Hedrik Clegane III.
The broken Castle Menmont was of vital importance to the defense of Yerness as a whole but the calls for resources to rebuild the castle from Westrbridge had met with nothing and thus they had to do it all themselves and for this reason the rebuilding, and repairs were drastically behind schedule. House Clegane led by Mathew, and his brother Hedrik led the initial boats across the waters and they quickly eliminated the sentries that watched the water for anyone coming across. With the sentries eliminated the other houses landed on the banks of the castle except for House Black of whom landed farther north and would be taking control of the small village of Downden as the base of operations for their siege of Yerness.
Taking the Castle
"

Charging inside that castle was a horrifying moment because I knew better then most the consequences of what happened if we didn't take this castle, and by extension the island in time for the main attack.

"

—

Hedrik Clegane III.
Matthew, and Hedrik Clegane led their forces into the depths of the castle, as they planned to move from within while the forces led by Charlie, and his nephew Brody Swan would lead House Swan, alongside House Yernese in a breakthrough of the castle itself. With the sentries down the castle had minimal defenses that late at night, and thus the forces broke through all over the place with minimal casualties, but House Swan ran into a problem when Jordin Menmont barred the front gate of the keep and thus blocked them into the courtyard which they now had near complete control over. Without siege weapons they attempted to find other ways in but basically waited for House Clegane to complete their side of things. Matthew and Hedrik moved with their small force inside the castle completed unaware to House Menmont who as Hedrik moved into the throne room was preparing to send Ravens away to warn the rest of the island. A struggle broke out between the remaining guards and the overwhelming forces of House Clegane who was now inside their walls. Hedrik Clegane watched as Vormin Menmont slew two men by himself and made his way over to the old fighter. Vormin Menmont was a well known fighter, and looking at him was looking at a large man covered completely in armor leaving little weaknesses open to an enemy. As the two fought Vormin found himself a true match but as they continued to fight the rest of House Menmont surrendered around them after members of House Clegane unbarred the gate and allowed in the rest of House Clegane, and House Swan. Even with his house surrendering around him Vormin continued to fight and despite Hedrik`s offer to stand down Vormin refused, and thus after a few more minutes of fighting Hedrik slew Vormin through a slash across the neck which was the only place not covered by armor.With this House Menmont surrendered and Castle Menmont along with House Menmont were not under Lucernian authority.
"

He was a bear of a man, and his fighting skill would have proven invaluable in the fighting that Lucerne was going to be dealing with. Instead he chose the honor of death resisting. What a fool.

"

—

Hedrik Clegane III.
Hedrik Clegane watched as Vormin Menmont slew two men by himself and made his way over to the old fighter. Vormin Menmont was a well known fighter, and looking at him was looking at a large man covered completely in armor leaving little weakenesses open to an enemy. As the two fought Vormin found himself a true match but as they continued to fight the rest of House Menmont surrendered around them after members of House Clegane unbarred the gate and allowed in the rest of House Clegane, and House Swan. Even with his house surrending around him Vormin continued to fight and despite Hedrik`s offer to stand down Vormin refused, and thus after a few more minutes of fighting Hedrik slew Vormin through a slash across the neck which was the only place not covered by armor.With this House Menmont surrendered and Castle Menmont along with House Menmont were not under Lucernian authority.
Taking Dowden
When House Black arrived with their near five hundred men on the outskirts of Downden they moved quickly into the village and took the entire village under their control. With the village under their control they sent word to Castle Menmont that the next stage was ready to begin. Everything went according to plan in Downden up until the point where Aldo Yernese the Patriarch of the House who was an old man fell down a hill and died upon hitting the bottom. For House Yernese this could have thrown the entire operation into disaster but instead Volker Yernese quickly gathered the troops together along with their sworn houses and made sure they all knew everything was fine, and that he would lead the house effectively. With Volker Yernese now in command of the house he quickly set about burrying his father on the hill he had died on, and then he begin preparing his force to move south and meet with House Clegane for the attack on Castle Yernede.
Movement
"

I was half worried after it proved so difficult taking the ruined castle at Menmont. If that was the ruins of this island, what would happen when we reached the bristling defenses of the south, and center.

"

—

Hedrik Clegane III.
With Castle Menmont taken the forces of House Swan moved completely unhindered towards their next goals. House Black moved with its sworn houses towards Castle Irinsi where they waited for a small fleet to arrive before they would hit the castle during the next night. House Mangles broke off from House Black and moved between Castle Yerness, and Castle Yernede and from here they would attempt to stop anyone from making it towards Castle Yerness. House Clegane moved towards Castle Yernede and through the day they spent the day surrounding the Castle from all sides, and constructing siege machines, and defences for their archers. Archers were placed throughout to stop any Ravens that attempted to get away. While this was going on House Swan made a coast line boat ride towards the port of Yerness where they prepared to take the Port from the front where it had no business being suprised in. While House Swan moved in this direction ten ships from the Lucernian Navy moved towards the port and prepared to make sure no boats were able to sail away.
Taking the Port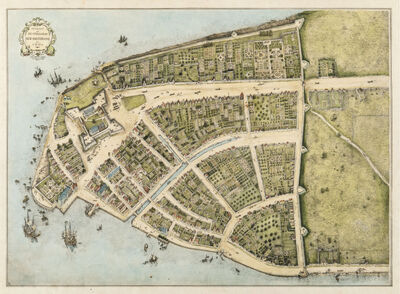 "

The Port of Yerness was the resistence on the island of Yerness. The moment that port went down every single defender on the island understood their island had fallen.

"

—

Charlie Swan
With basically every settlement in the entire island of Yerness under the control of the forces of House Swan they would prepare for one of the final attacks when House Swan ambushed the port of Yerness from the front, and a major seaborne attack as well. The entire attack waited until night had come, and by this point the defenders still had no idea that anyone was taking the island from them and because of this they were unaware for such large numbers to attack them. The Lucernian Navy would make their way into the port using no lights on the boats to conceal their movements and once they were inside the port they dislodged the forces of House Crakehall, House Hawick and House Dogget of whom quickly took control of the port area, and House Crakehall led by Jonas Crakehall would take control of the keep from which a great massacre of the defenders in the keep would awaken the town to the attackers.
Capturing the Gate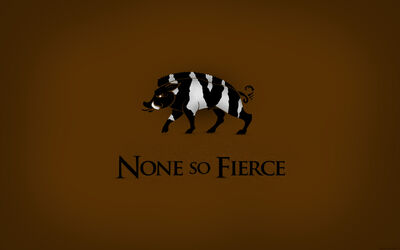 "

House Dogget's supreme failure to silently take control of the keep led to my forces being bogged down in a fight we didn't want to be involved into.

"

—

Jonas Crakehall
After the massacre at the keep and the raising of the alarm House Dogget was forced to deal with a growing number of defenders of whom were making a stubborn defence of the central and southern gate to such an extent that the attack on the central gate was so fierce that they were forced to pull back. Once they had pulled back a small force led by Garon Dandrill would hold the central gate defenders in place while the remainder of House Dogget moved against the southern gate. The southern gate was already hard pressed to defend themselves, and with this influx of attackers they were pushed out of the gatehouse or killed. House Dogget was able to gain control of the southern gate, and from here the forces of House Swan would swarm into the town, and with the control of the keep the entrance, and the waters the defenders surrendered all across the port.
Meeting an old friend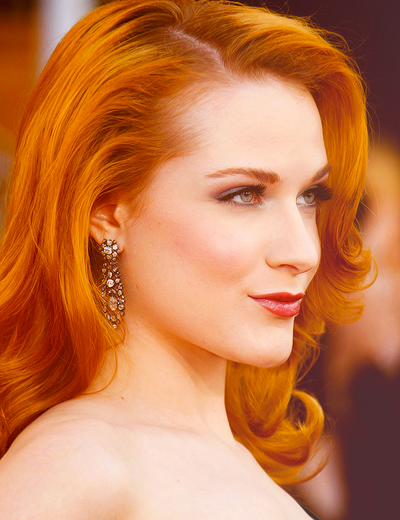 "The worst part is I have no idea whether I was the daughter of a noble family or the daughter of a prostitute. I could deal with the truth no matter what it was, it's the not knowing that kills me."
-Rachel Wood
When Hedrik asked her about her childhood she told him that the first thing in her life that she remembers is waking up in the bed of the orphanage. She has no recolection of the events that preceded this, and it is this that haunts her almost as much as what Sean did to her. The truth of her existence was gleamed for a travelling merchant who met Hedrik Clegane in Westbridge following the invasion of the city, and Hedrik now lives with the secret of knowing what she comes from but being horrified about how terrible it is. The merchant would tell him that she was actually born in the city of Pontus where she was raised in what can only be described as a labratory. In this labratory her parents were disected and experimented on by the diabolical leaders of this place called the Hargrovian Arena. She spent only three years in the facility before she was sold to slavers after her blood was tested and found to be not the
kind they were looking for. The servent in charge was ordered to kill her but instead snuck her out of the arena. The servent would sacrifice his life in order to make sure that she was given to the merchant of whom he had known from before he had been captured and sent to the Hargrovian Arena and had her sent to the Kingdom of Lucerne where she eventually made her way to the city of Forks.
"I wish he had never told me a word of her. It doesnt change how I feel about her. It doesn't change the person I know her to be. All it does is give her another thing to hate about herself. She is consumed already by her guilt. Guilt over everything she blames herself for, and this would just push her over the edge."
-Rachel Wood
The merchant said that he had been paid a high amount of money in order to make sure that Rachel made it alive to Forks, and because of this she did survive her long journey from Pontus.
First Bolten-Lucerne War
Main Article : First Bolten-Lucerne War
"The Kingdom of Bolten was the first time we were ever met agressively by an oponent, and at first we were shocked at their actions. I determined quickly that they had to be stopped at any cost, and this led to our promise to defend our two major allies in the region, and a massive influx of our troops into the region."
-William Lovie III.
With the taking of Westbrige the region of Bolten became more interested in its own growth and in particular they really wanted to get the Lucernian army involved in pitch battles which they had the numbers to survive. In order to do this they begin threatening several allies of Lucerne in western Westros in the form of Koenisburg, and the town of Jeutenburg. While these threats rancheted up the Kingdom of Lucerne did exactly what the Boltens hoped they would do when they brought huge forces to bear on the defences of the Westros river crossing of Levin. The Lucernians also made it known that any action taken against their allies in Koenisburg, or Jeutenburg would be deemed a decleration of war against Lucerne itself. This promice to defend meant a lot to the two towns, and most believed that with that the conflict would be ended before any blood was spilled. This idea changed quickly when the Kingdom of Bolten sacked Jeutenburg in a massive siege that took place in the guise of a peace mission.
Siege of Koenisburg
If they take Koenisburg it will prolong with this war for so much longer then it needs to be. Hold the city and we can break them now. Hold the city and we can end this before it begins.
Siege of Koenisburg
Main Article : Siege of Koenisburg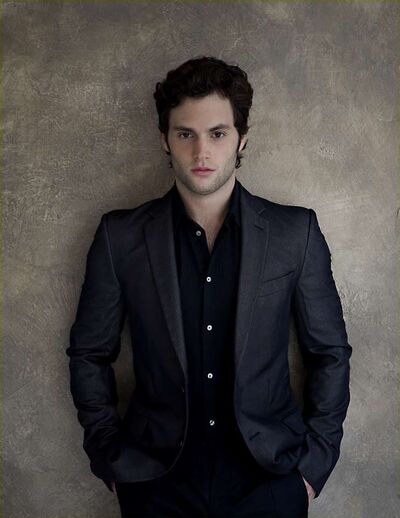 "

I think to a man we all thought that the Bolten's would have listened to our warnings. Noone at the top thought they were actually going to call our bluff and burn an entire town to the ground.

"

—

Hedrik Clegane III.
When Jeutenburg came under siege this was a huge indicator that the diplomatic message wasn't going to be enough so William ordered House Starke under Jon Snow, House Lannister under Tyrion Lannister, as well as House Clegane under Hedrik Clegane III. to send their forces to assist in the defense of Koenisburg as the city was now completely under threat. Word was sent to Koenisburg that this was happening and Britt Lancave would prepare herself for the ultimate defense of the city she loved so dearly. Word was also sent northward to Kul Tiras of whom was to send a large force of ships to Fairmaket in order to send the forces incoming to the Divine Lands. Kul Tiras would send two ships to Koenisburg under different purposes led by Wilheim Caellin, Dilon Borrell, and Tandred Proudmoore of whom would land in Koenisburg planting there house flags on two of the towers of the city making it appear once more there were more forces present then there would actually be. At the same time as this was going to happen William sent one of his greatest generals in Jamie Lannister to the small town of Grandlen where if the Boltens besieged the city of Koenisburg Jamie was to move southwards from Grandlen and hit them from behind and destroy the Boltens before this got out of hand. Jamie Lannister joined heavily by forces of House Reyne, House Brax, and other vassals of Castamere would arrive two weeks after leaving in Grandlen alongside a force of some two thousand cavalry, and they would make camp a days march east of Grandlen and await word from Koenisburg.
"

Jon Starke arrived and just like every time the Lucernians came here they seemed like a different species. Glittering in their armor, and overstretched with food they were like royalty. Even the Bastards of there land looked like princes in the Valley of Lucerne compared to us.

"

—

Britt Lancave
Jon Snow would arrive alongside Tyrion Lannister and a small force of House Starke and House Baratheon into Koenisburg, and were met with great applause by the scared locals of Koenisburg. Jon Snow and Tyrion were shown to rooms by Britt Lancave and when they were both situated Britt met with them to discuss what was happening in the theater. She told them that the Boltens appeared led by Ramsey Bolten, and were massing a large army outside of Karhold in a direct threat to Jeutenburg, and while the armies of the Divine Lands were large they were not even close to capable of defeating the amassed army of Bolten. The three would talk some more before Tyrion left leaving just Britt and Jon Snow alone, and she would ask him about how his situation in the north was going. Shocked that she remembered from briefly telling her years ago he told her about the letters and told her that it was taking all of his strength to stay himself from leaving for the north. Britt would explain to him the way Bastards worked in the Divine Lands, and told him how sad she was for him feeling so unloved just because of the manner in which he was born. Feeling comforted by this he was shocked when Britt suggested they marry, and despite finding her very attractive he still longed to see Ygritte again, and was forced to reject her offer. Things continued in a spin mode for many days until as they were meeting in the keep news reached them that Hedrik Clegane III. had arrived in Koenisburg and they went to the docks to meet him. Meeting with Hedrik Clegane III. he would give Jon Snow a letter passed onto him from a Maester from Stormwind, and labelled from Jeor Mormont he excused himself to read it, and digest what it would mean.
Conversation Incoming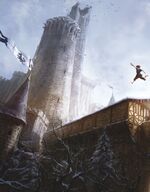 Fairmarket. The Riverlands. Lorderon, and Kul Tiras. Westbridge. All had fallen to our might. All had sworn the sword to the Valley of Lucerne. All that power, and yet I looked north and saw a great demon the likes of which I could not hope to resist. The Empire was the reason for growth. The Empire was the reason for everything we did. The Empire was the land that should have done great things for the world, but instead of this they did nothing. They allowed chaos to breed amongst them, and in that weakeness and failing they threatened to ruin the entire continent.
Lord Jon Snow,
This letter finds things much as they were my friend. The Wildlings have suffered a major defeat since we last talked as they attacked the wall but we were reinforced by the Stor men, and the Wildlings were pushed away with minimal difficulty. Following the defeat I met with Mance Rayder and I warned him not to attack again, but I did tell him that the Day Watch to the north is much less vigilient, and I know of your plans to perhaps take the Days Watch. 
Mance agreed with me that it was death for his people to stay in the Frostfangs, and because of this he is going to round up as many of the Wildlings as he can and prepare for your coming in the north. If you are going to do what you said then understand there is not much time. The White Walkers will kill everyone inside the Frostfangs and understand that you many not have three months before this come to pass.
Perhaps one day I shall write to you with better news, but I do not see this coming to pass anytime soon. Ygitte wished you well, and she looked in good spirits. I'm sorry Jon.
Lord Commander of the Nights Watch
Jeor Mormont
Hours after the arrival of Hedrik Clegane III. the city was alerted to the sudden arrival of more Lucernians as they were further joined by Sawyer Shephard of whom brought nearly a hundred Order of the Red Dragon men and flags with him as well in order to help. Using these flags and honor guard they mounted themselves all along the walls of Koenisburg, and alongside the earlier arrival of the Kul Tiras forces the walls were arrayed with different sigils and gave a very clear impression that House Starke, House Clegane, the Kul Tirasi Houses, and House Lannister had arrived in force. Tandred Proudmoore would also have his highly trained Kul Tirasi marines captain nearly every ship in Koenisburg to the point that the port looked filled to the brim furthering the idea that there was large force present. By this point the Lucernians, and Divine Lands had learned the extent of the destruction of Jeutenburg of which pushed basically the entire Divine Lands into the Lucernian camp including Grandlens large forces.
Devision and Failure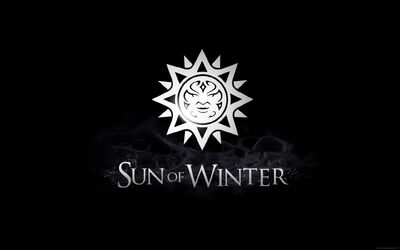 "

He's losing his mind son. Look at what hes doing and you tell me right now that putting him out of his misery is not the proper path. Domeric I'm going to advise you one last time that either you kill your brother or watch this entire army burn around you.

"

—

Rickard Karstark
The moment the flags went up on the walls of Koenisburg their was a severe amount of panic among the leadership of House Bolten after Ramsey Bolten went on a screaming spree as he believed his commanders had failed him and brought them all into a trap. Following his ranting Ramsey Bolten would call the commanders together and go on another mad rant inside the command tent about the need for the army to retreat before they were overwhelmed by what he believed was a massive Lucernian army. In this moment Domeric would step forward and heavily push that they should attack the city right away as he argued their was no way that the Lucernians could have massed enough troops in the city to stop them. As he was almost finished talking Ramsey would take a knife out and lunge at Domeric attempting to kill him. Domeric was the more skilled warrior and dodged the knife before wrestling Ramsey to the ground, and only the interference of the other commanders stopped Ramsey from being killed right there. With Ramsey losing his mind in the tent it was Rickard Karstark that would suggest that they meet with the Lucernians and at least gauge the forces of the Lucernians from the meeting. Ramsey would reluctantly agree to this plan, and with that a messenger was sent to the wall making it known that they wanted a meeting.
"

That was the first chance I had gotten to meet the so called bastard of Bolten and I had assumed that the terrible things I had heard of him were going to prove to be overblown. I was wrong.

"

—

Britt Lancave
The two forces would meet with Ramsey and Domeric Bolten followed by Rickard Karstark, and John Cole on the Bolten side and on the Lucernian side it was Jon Snow, Tyrion Lannister, and Hedrik Clegane III. alongside Britt Lancave. As the two forces rode out it was a quiet moment for both sides as both believed the other side was going to break the honorable truce of a white flag meeting. Meeting together they would barely be starting to discuss the issues when Ramsey Bolten would intervene and begin insulting Tyrion Lannister for being a dwarf, and Jon Snow for his bastardy birth.
Conversation Incoming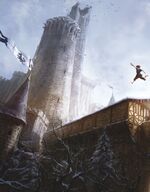 Fairmarket. The Riverlands. Lorderon, and Kul Tiras. Westbridge. All had fallen to our might. All had sworn the sword to the Valley of Lucerne. All that power, and yet I looked north and saw a great demon the likes of which I could not hope to resist. The Empire was the reason for growth. The Empire was the reason for everything we did. The Empire was the land that should have done great things for the world, but instead of this they did nothing. They allowed chaos to breed amongst them, and in that weakeness and failing they threatened to ruin the entire continent.

I marched out onto the field, and I could see that Bolten's were already there waiting for us. Seeing the red flags of their gaurds blowing in the wind made me almost uncontiously grip my horse's reigns tighter. I looked around for a moment and saw Tyrion riding just behind me on his little pony followed closely by his squire Podrick Payne. Alittle to his left was Britt Lancave who looked like an angel riding in her white armor with nothing but her servent girl with her. I turned back and looked to my right for a moment to see Hedrik Clegane and his cousin Fredrick who looked ever piece the image of nobility. I tried to feel strong in that moment. Surrounded by so much nobility it was never more clear to me what my place was. Before I could spend another moment isolated in my mind we reached the Boltens and I followed Hedrik's suit and got off my horse.
Walkign towards them I got my first glance of the Boltens. As they walked forward I knew which one was Ramsey almost immediately by the Pink Flayed Man that adorned the brestplate he wore. If not for that there was a near aura of sheer evil that flowed from him, and seemed to mix with the air. I'd seen lots of evil men in my day. From Maron Scorpian, to Dan Scott you thought you knew it but, this man was something else. Beside him stood another man with a flayed man on his breast place, and he looked the polar opposite of Ramsey. This man had a look of elegance to him. From the regal look of his armor, to the kindness in his eyes I was confused as to why this man did not lead them.
"So the mighty Kingdom of Lucerne has so little going for it that all it can send is a bastard, a dwarf, a girl, and a child?" It was exactly the kind of a greeting I would expect from someone like him. A man with two wolves on his breastplate laughed behind him and more looked ready to laugh until Domeric stepped forward.
"This is a peaceful meeting there is no reason for this to go into hostilities." His armor was still red, but when the moment after Domeric stepped forward I knew almost immediatly that my first impression of him was right and he was something beyond his cruel brother.
"You burn a city to the ground that was protected by our realm and you speak of forgoing hostilities? I believe your house lost the right to speak of honor long ago but atleast let us speak with honesty for a moment." Tyrion was always the firebrand, and as he told me once, you had to be your own flag bearer when you had a weakeness as obvious as ours. I still remembered back to the first time we had talked and he had told me about what being a bastard really meant and I couldn't help but still feel a bond to him.
"Juetenburg is gone. That conversation is over. The only conversation to be had now is how long before we burn Koenisburg to the ground." Ramsey clearly wasn't one for tactics, and from the looks many in the party were giving eachother they wished he was reacting differently. Only a few amongst them still looked ready to fully support Ramsey while you could see the looks of hope towards Domeric.
"Behind these walls stand an army larger then your own, with more arriving each day. Koenisburg will not burn, and unless you leave your entire force will be destroyed."Britt Lancave spoke and I felt admiration for the strength of this girl. She wore the armor of a warrior, and the way she held herself left little doubt as to how confident and proud she was. She was something to be admired, and everything since the first time I met her told me that.
"There is no point in lying Ser Britt of House Lancave. We know that the city is practicly empty. Any attempts to reach Koenisburg would have taken weeks. Weeks you did not have." It was such a constrast hearing Domeric Bolten speaking that you could barely accept they were brothers.
"There are faster routes then land if you want to get somewhere Lord Bolten."After I said Lord Bolten to Domeric I knew I had stepped on a nerve of Ramsey as he practicly went red from anger.
"The Bastard of Stormwind wishes us to believe that the Frey's allowed you to pass. The Frey's are if nothing else reliable. Reliable to do nothing. Helping you would have been something, and that Bastard isn't something they would do." The man had a massive beard and the sun on his breastplate made me know immediately what house this man was from. A Karstark. The ancient betrayers of my family was standing in front of me. He held some of the looks of my family despite the long years seperated by the Rhine River, and I guess that made the historical betrayal more painful didn't it.
"Believe what you want. The truth is that there are thousands of Lucernian forces behind that wall, and unless." Tyrion breifly looked at Ramsey Bolten before contining."the bastard of the Dreadfort wishes to lose his entire army, he had best think carefully." The fume returned to his face as he was clearly not used to this kind of abuse and didn't like it one bit.
"I'm truly sorry but where I come from the freaks and women didn't speak for our houses. So unless your ready for the terms of your surrender I don't see why this should continue." Ramsey turned his back to us, and started walking back to his horse followed by several of the men who clearly were following him.
"Turn and run that is all your good for isn't it. No wonder you are such a disapointment to everyone in your land. We have had quite the laugh at how pathetic you are." Hedrik Clegane wasn't usually one for such dramatics but even he I guess had enough of Roose Bolten's bastard. The moment after he said the words though Ramsey let go of the horse, and walked back towards us followed closely by Domeric. I don't know what any of us expected but it wasn't him pulling a knife from his side, and lunging at Hedrik. As he jumped though it was Domeric that pushed him to the ground where he slammed hard against the ground before quickly getting to his feet and looking at Domeric with more hate in his eyes then I had ever seen. Ramsey would spit in Domeric's face before he stomped his way back to his horse and rode away followed by everyone but Domeric. Domeric leaned against the side of his horse and sighed.
"I don't know what I expected from this, but it wasn't this." He sounded tired, and I wasn't suprised when Britt stepped forward and rested a hand on his shoulder.
"This isn't on you. We all know who you are, and this would be the moment you should come with us brother." Her voice was caring, and held every ounce of truth that I know she felt about it, but even her kindness wasn't going to fix what was wrong.
"I'm not your brother. You just saw the only blood brother I have in this world."
"We are all the children of Glaurung and that includes you Domeric."
"I wish all of you the best. Tommarow we shall all die I suppose." With that there was nothing else to say and he mounted his horse and rode back to the Bolten lines.
With these insults the meeting begin to fall apart and it nearly came to violence when Ramsey took out a knife from his side and only the quick movement of Domeric Bolten stopped the situation from completely falling apart. Despite this Ramsey and Domeric would nearly come to blows but only Ramsey's knowledge that he couldn't defeat Domeric stopped him from attacking him right there. Ramsey would spit in his face before leaving with everyone else in the party outside of Domeric who remained behind. Britt Lancave would attempt to convinse him to come back with them, but he was loyal to a fault and returned to the Bolten lines.
The Retreat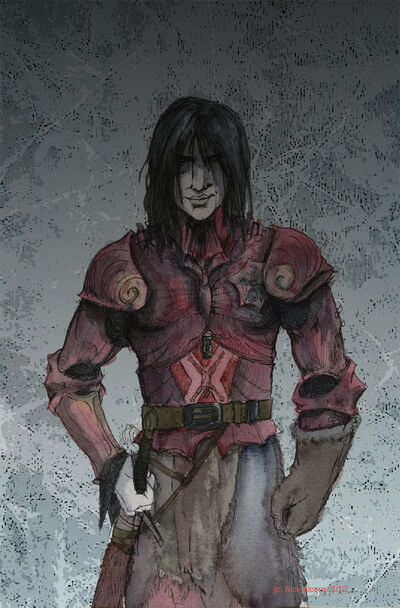 "

I returned to a camp in complete turmoil. When I got off my horse it was John Cole that approached me and told me that Ramsey had spent the ride back screaming how I was to be killed in the most violent and painful way he could devise, and that he planned to retreat back to Karhold. All that remained now was to make it there.

"

—

Domeric Bolten
Following the fight between Domeric and Ramsey Bolten and the collapse of the meeting with the Lucernians it was Ramsey's hatred and madness that led him him to decide to put nearly the entire Bolten army into a full retreat back to Karhold. Ramsey was at this point beyond any sort of rational thought and noone dared resist him despite the fact that many believed that Koenisburg was there's for the taking and Roose Bolten wanted the city taken at all costs. While he planned to have nearly the entire army do this he would force his brother Domeric to return to Karhold from a different direction with only House Hornwood and its loyal vassals. As the armies made their retreat back to Karkhold, it was Ramsey that put into work his real plan when he split from the main army and moved north with a large force of cavalry and planned to burn the town of Pomlet to the ground and thus force Domeric to come to its aid, where he would then say he was responsible for the act and ambush his brother's force. After hearing Ramsey talking about his plan to Reek it was Jordin Bolten that snuck into the force of Ramsey as it split off from the main army, and he would send a Raven to Grandlen telling Jamie Lannister of the change.
"

I think that was one of the last strings to go that let Ramsey really go about ending Domeric. While from my point of view, and anyone who had a sane mind, what Domeric was saying was completely correct, that wasn't the equation. It was always his great weakness that Domeric couldn't ever accept that rational behavior would get him no where in a land filled with ingrates, and morons. Domeric would have spent his entire life having statues built to him if he was born a few weeks march away from Dreadfort in any direction. But fate foretold that he was going to be born to House Bolten, and it was in that birth that he was fated nearly at birth to die. I told him once that he needed to kill his brother at some point. I tried to make him understand that being known as a kin slayer was the only way he would survive, but he was adamant that his brother had something inside of him that was good. He probably believed that all the way up to the moment when his brother pushed the sword into his chest. Good men die quickly in Bolten.

"

—

Rickard Karstark
The Siege of Karhold
Surrender now. Everything west of here is gone to your kingdom, and we have this city surrounded. Save thousands of lives and surrender yourselves to the justice of Lucerne.
Siege of Karhold
Main Article : Siege of Karhold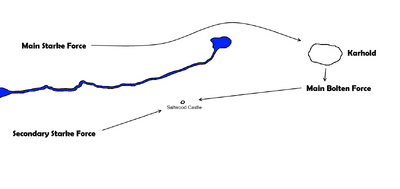 "

It had been generations since we had been betrayed and our land taken form us. While we had rebuilt our lives and the memory had begun to fade. The anger and hatred of a betrayal never truly goes away.

"

—

Eddard Starke
With the fall of Jeutenburg the route into Karhold was completely open to the forces of Lucerne and they would take advantage of the shock caused on the Bolten forces by the destruction of the army at Green Creek. Moving eastward the forces of House Karstark would be fed bad information from the retreating forces who told them that the main goal was the castle west of Karhold in the form of Saltwood Castle. In this way believing they would hit Saltwood first Arnolf who was in command of Karhold would send a significant portion of the Karstark forces to Saltwood under the command of the Bastard and already turned to the Lucernians Wellen Flayed of whom knew that House Saltwood had already defected to the Lucernians and was thus further feeding bad information. As the Bolten forces were going towards Saltwood Castle in order to meet the forces of House Starke head on the true Starke force was now heading directly towards Karhold from the north where due to misinformation and much of the Karstark forces turning to the Lucernians it found basically no resistance.
Battle of Saltwood Castle
Main Article : Battle of Saltwood Castle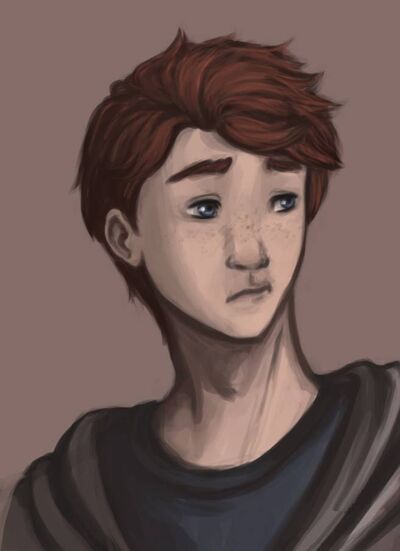 "

You half felt bad for those poor fools walking into the disaster at Saltwood. We knew there would surprise and everyone who laid down a sword was going to live. It had to be that way.

"

—

Jaden Ambry
The Secondary force from House Starke would arrive at Saltwood Castle before the forces of Bolten and would menaeuver themselves into the forests south of the castle while the Bolten forces could be devided into two distinct sections. The first section of the Bolten forces had remained loyal to House Bolten and the Karstarkes either out of honor or had not been told of other options and thus moved towards Saltwood without knowledge that most had switched sides. The second group were led by House Johanston of whom commanded a force made up of the houses of the area and from elsewhere that had switched sides to the Lucernians and these forces were prepared for the ambush as they marched. Marching forward the Lucernian loyalists would remain outside the castle while the Bolten loyalists split in a further half with one side entering the castle, and the other side heading towards the forest where the Lucernians awaited them. Once out of range of the castle the Saltwoods would reject the call to call for surrenders when they opened fire on the Bolten troops entering the castle, and nearly the entire force was massacred. Trying to flee the Lucernians turncoats that had waited outside the castle hit them from the rear and these forces were more willing to accept prisoners but the Bolten troops were destroyed or captured in their entirety. The other force led by Cregan Karstark II., and Eddard Karstark II. would find themselves moving towards the forest and seeing a now fully deployed and larger force of Lucernian troops awaiting them. Deploying into position they watched the arrival of the other forces but these forces stopped behind them with weapons drawn clearly indicating a trap. Moving forward towards these troops Jaden Ambry, and Trevor Baratheon would bid them surrender and seeing the hopelessness of their position they would surrender themselves as well.
The Attack Begins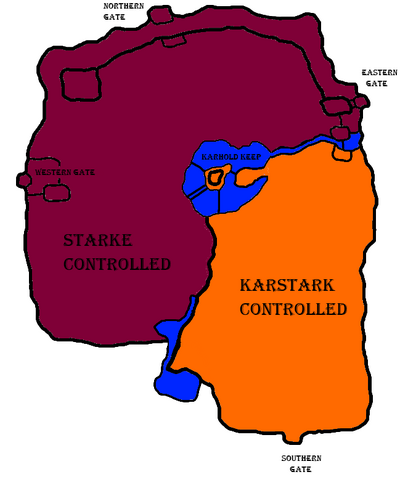 "

We went immediatly under the assumption that the Saltwood turning would lead to our victory against their main force, and we hit the northern gate while noone was ready.

"

—

Robb Starke
Robb Starke and the main Starke force would hit the northern edge of Karhold during the night, and would spy very few sentries on the wall due to the late night and the fact that noone thought Karhold was even threatened. Robb would send Theon Greyjoy, and Gregory Estermont with a small team of troops carring ropes who would ascend the northern wall and open the gatehouse for their troops. Theon, and Gregory would be able to get onto the wall but the alarm was raised as they were opening the gates thus alerting the city to the attack. The army of the Starkes entered the northern gate either way and was able to quickly capture a large swathe of the northern section as most of the defenders were just waking up, and those that were up were either killed or disarmed by the attacking forces. Arriving at the western gate Robb Starke alongside Wilheim Martell would get inside the gatehouse, and open the gate allowing the monsterous Grey Wind to enter as well and Grey Wind would massacre Cregan Karstark and several other men before finally being restrained by Robb and together they left men at the gatehouse before moving to the Keep.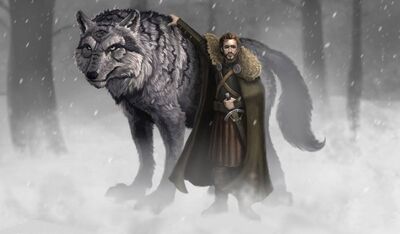 "

They held fast at the eastern gatehouse, but they were horribly outnumbered and in most spots we controlled the high ground.

"

—

Gregory Estermont
The fighting in the eastern gatehouse was particularrly stiff as Craig Karstark, Urmen Stone, and Douglas Tisler waking to the alarm and heading to the eastern gatehouse in order to try and defend it. Urmen Stone would be struck by an arrow as the Stark men had taken the tower that overlooked the gatehouse and fired shots down at them. Retreating from view of the tower Craig would hold the inner gatehouse and fought off several men before finally Gregory Estermont got into the courtyard and would kill Craig. With the gate opening Douglas Tisler would jump from the wall into the water beneath and while badly injuring his leg he was able to swim to the Karstark side of the river to safety. The Karstarks would resist greatly in the marketplace of southern Karhold, but the main reason for the resistence being able to hold them off was the fact that Robb Starke had ordered a slow and safe conquest of the town believing he had increasingly large amounts of reinforcements incoming and didnt need to risk his forces in a battle he was already going to win.
| Name | Fate |
| --- | --- |
| Eddard Karstark | Killed by Robb in a duel near the western bridge after failing to surrender |
| Craig Karstark | Killed by Gregory Estermont while defending the eastern gatehouse |
| Urmen Stone | Killed by arrow while defending eastern gatehouse |
| Janise Karstark | Died trying to kill Gregory after the death of Craig Karstark |
| Cregan Karstark II.  | Prisoner following the Battle of Saltwood Castle |
| Eddard Karstark II. | Prisoner following the Battle of Saltwood Castle |
| Ophellia Karstark | Prisoner following failed attempt to flee the city during the intial attack |
| Metalyn Karstark | Prisoner following failed attempt to flee the city during the initial attack |
| Cregan Karstark | Killed by Grey Wind defending the western Gatehouse |
| Leysha Karstark | Prisoner following surrendering to the Starkes |
"

Bodies were strewn about the streets as the Karstark forces had left disaster as they retreated into their keep. I stood over the body of Eddard Karstark his name brought shame to my fathers and for that along with his poor life choices he paid the ultimate price. Looking at the keep I saw four bridges and my men had told me a fifth was located on the opposite side of the island, and that made me clearly aware that we controlled three out of the five bridges. One of the bridges they controlled was so close to our lines that we would be able to destroy it with ease while the one on the east was built of stronger work then that. In the end it was clear the siege was over, and now we were fighting to see how many of them died.

"

—

Robb Starke
The Karstarks had been devestated by the fighting with nearly ten of their number either captured or dead on the field, and without much hope that they could hold the keep for long. The sheer number of Karstarks that they had prisoner meant that they were forced to house them all in the walled keep in the northern part of the city, and from there they made Arnolf very much aware of how many were prisoners. Arnolf himself was sickly and was unable to move but in an act of blind arrogance refused to hand command over to his grandson Harnolf Karstark believing that his brother Rickard was laughing at him for failing to hold the city, and thus he would die before he gave it up. Outside of the Karstarks there allies in House Urnet, and House Tisler also lost several members with only Heshen Urnet able to flee out of the city, and returning to the forces of House Urnet. With the fighting intensifying in the southern half of the city the Karstarks awaited reinforcements, but this would be a hopeless wait as well as while the fighting was dying down in Karhold the news begin filtering in that Hornwood was under siege from House Locke and House Hornwood was abandoning the area east of Karhold in order return home, and they were taking all their men with them.
Relationships
Main Article : Hedrik Clegane III.'s Relationships
Family Members