Hillsbrad




Vital statistics
Type of Goverment
Grand State Capital
Allegiance
Kingdom Of Lucerne
Ruling House
House Greymane
Population
68,000
Location
Western Lucerne
Language
German
Religion
Dragonoph
Races, and Ethnicity
Lucernians
Hillsbrad is a large walled town in Lucerne which is a major producer of agricultural goods for the Kingdom. Located South west of Tree Hill, it is heavily defended by Hillsbrad Keep due to it's location near the border withFrance. The ruling house of Hillsbrad is House Greymane, and they have ruled over the town of Hillsbrad since the days when it was nothing more then a village. Hillsbrad has a very large population due to the fact that it is the largest city of the west, and in truth the only city of the west, and has become a beacon for people of the vast farmlands of the west to move to when they cannot make something of themselves on the farm. Hillsbrad is one of the most homogeneous towns in all of Lucerne as there is basically only Vandals living in the city, and this has spread to western Lucerne where the Vandals are the massive majority.
The ruling house of Hillsbrad is House Greymane, and they have ruled over the town of Hillsbrad since the days when it was nothing more then a village. House Greymane from this seat controls the entire Grand State of Hillsbrad, and has numerous vassals of which control other regions. Hillsbrad stands as by far the largest town on the western half of the Valley of Lucerne, and is the center of all the industry, and trade going westward. House Crowley, and House Godfrey are the two next most powerful houses in the town, and all together the three houses control thousands of men at arms making them a very powerful bastion of military might.
Located South west of Tree Hill, it is heavily defended by Hillsbrad Keep due to it's location near the border withFrance. The town itself is walled and within it their are three main centers in the form of the Godfrey Estate, the Crowley Estate, and the Island of Greymane and these sections show the devide between the three major houses of the town.
The city of Hillsbrad grew from the first days of House Greymane, and they have ruled over the town of Hillsbrad since the days when it was nothing more then a village. Hillsbrad was its own kingdom under House Greymane before the Driving Tide when William Lovie had the earliest members of House Greymane swear to him under the eyes of the Dragon their loyalty. From this point House Greymane and by extension Hillsbrad became the loyalist center of the Kingdom of Lucerne in the west. Since then the town has grown quite large, and is now pretected by two castles which sit opposite the city itself and protect the city, as well as the farming valley. Hillsbrad would be bypassed by the Orcs moving towards Tree Hill, and following this House Greymane built several small villages and castles north and south of the city so that they would never be caught so blind again.
History
Early History
The area where Hillsbrad town now lies was once the small village of Hillsbrad. The village was originally founded by Italians fleeing the opression and greed becoming the norm in the Roman Empire .
War of Hillsbrad
First Battle of Tree Hill
The Journey
Main Article : The Journey
The Meeting of the Western Lords
My father made sure I knew three things going into that meeting. Firstly I was to be as rude to the Greymane`s as I could. Secondly I was to try and talk to the Brents and get a dialogue going between our two houses. Finally I was to make it extremely clear that we would under no circumstances assist William. Well at least I talked to Franklin Brent.
Hillsbrad Meeting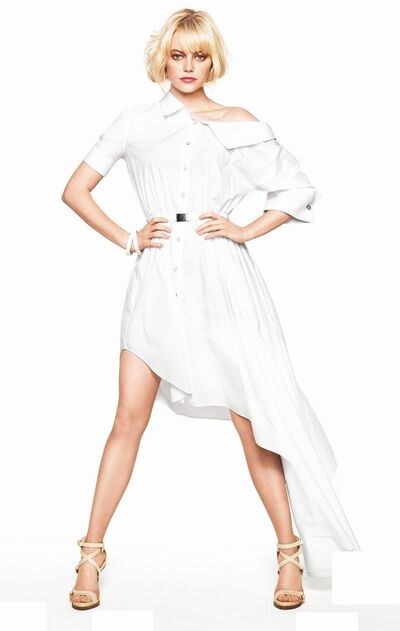 "

My father made sure I knew three things going into that meeting. Firstly I was to be as rude to the Greymane`s as I could. Secondly I was to try and talk to the Brents and get a dialogue going between our two houses. Finally I was to make it extremely clear that we would under no circumstances assist William. Well at least I talked to Franklin Brent.

"

—

Demi Snow
With William Lovie III. leaving Lucerne for the event that would become later known as The Journey the rest of the Kingdom became increasingly positive about his actions, but also throughout the Valley of Lucerne there was significant discussion on what to do as the previous time someone had moved against Bill Lovie it had resulted in The Plague. In the city of Hillsbrad the Arch Lord in House Greymane would call an assembly of all of his vassals of which included every major house in western Hillsbrad without exception and without ability for the houses to decline invitation. Arriving in Hillsbrad the meetings began with Genn Greymane talking of the continued consequences of them allowing the current King to wield unending power, and that their only chance of survival was to find this William Lovie III. and help him achieve victory. Vincent Godfrey would openly support King Bill Lovie and said as a warning to all those around that the last time anyone tried to resist him they were destroyed in The Plague. Franklin Brent would stand on the other side openly speaking of supporting William , and these two would continue to argue for minutes as other lords stepped in siding with their respective lords, and this continued for some time. As the arguing continued it was Franklin Brent III. that would arrive and brought his prison Tobin Aven into the meeting and with the support tilting against William at this time his testimony would be of great importance. Tobin Aven that would testify as to what he had been ordered to do and this greatly changed the mood of the meeting, and allowed Demi Snow to stand up and state that her family was one hundred percent behind William and was going to send forces to assist him immediately, and this information shocked the other houses as everyone had assumed that they were not going to do anything like they always did. Still without her Lord father`s support she would during the meeting commit to sending one hundred men immediately with the larger force being sent by the Greymane`s and after this promise there was little that her father could do to turn against it. As a part of the meeting it was Tobin Aven that was imprisoned within Greymane Estate and would be held there while he awaited trial from William Lovie III. as due to the information he had it was deemed that only William could decide his fate.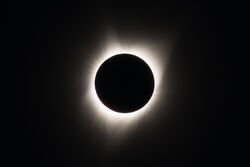 Look at the world father. You were born into this land. You grew up here. These people swore their lives to you. How could you have done all of this? Look at everything you have done. You destroyed a city. Killed hundreds of good men out of fear. Is this how you want to be remembered father. Is this the world you want to leave behind? I know you were a good person once. Don't end it all here. Don't do this. For me father. For everything I supposedly mean to you. Don't do this.

Entering the hall early allowed me time to think about what I planned to do. I had come to the understanding sometime during the trip here that there was no way I could ever return to the Crowley Estates, or Crowley Hold or else I was dead. My brother would eventually get his wish and be left alone without my father, and when that happened his madness would be unleashed. Andrew entered shortly after I did, and I felt terrible as he smiled at me so enthusiastically. I loved him, surely I did, but today my main purpose for him was manipulation, and that made me feel lower then ever.
Slowly the other lords entered the hall. The lithe Gregor Voner entered flanked by several of his vassals including his son Duncan of whom always had the same emotioneless look of his father, and as they entered they squatted on the seat to my right. Gregor Voner had always been friendly with our house, and my father always told me to be as nice to him as possible as he hated the Godfreys. Apparently when Gregor was young his little sister had been raped and murdered, and the only person that appeared to be guilty was Groevin Godfrey and he too escaped justice after winning and killing Gregor`s older brother Aron in a duel. The Godfrey`s had after this exiled Groevin, but this was followed by insults from the Godfrey`s which basically have created a distinct hatred between the two houses.
"Lady Hill how is your father?"
"My father is well Lord Voner. He sends you his regards, and apologizes that his sickness leaves him unable to come to the meeting."
"Your father is one of few men I can count on my hands who stood beside me when I demanded the damn Godfey's pay for what they did." His hand clenched into a fist and I saw him exchange glances with his son before continuing. "I apologize Lady Hill for my outburst."
"Nothing to apoligize for Lord Godfrey." Seeing the hate was still strong I knew I would just need to spark the flames a little bit to keep him on my side. "What Groevin Godfrey did to your family was a crime of the greatest magnitude. My family remains behind you in that feeling."
"Thank you for the words Lady Hill." He moved closer to me whispering in my ear. "Just know Demi that your position will be our position." He pulled back a bit looking at me in the eyes. "I assume that your father sent you with the authority to negotiate for the family?" It was said as if it wasn't a question but I knew that it was. Either way the question was in the open and I could see that Lord Brennard Fladen, and Cayle Benden were listening in now wanting to hear the response. The two men were my fathers closest banner man and I felt stupid for not noticing their arrival, as they must have sat down to my left while I was talking to Gregor. "My father has given me permission to negotiate for House Crowley today Lord Voner" A smile crossed his face, and I looked towards Brennard, and Cayle and watched them bow their heads at me as well realizing that I was for all intensive purposes their Lord at the table.
"Well then, as I said we stand beside your family and whatever decision you have come here with we will join you."
"House Fladen stands with you as well Milady."
"House Bended as well Demi." I heard Duncan huff at Cayle not calling me a more proper name, but all this did was elisit a smile from Cayle. I wouldn't blame Duncan for being annoyed with the language, but he couldn't know how close Cayle and I had gotten over the years. It wasn't often that you found a lord of similar age to myself, and for this reason above many of the others he was someone I had always gravitated towards.
When Leyton Mountain entered being escorted by his heir Baelor and his frightening looking daughter Malora. I had heard that she and Leyton spent nearly all of their days locked away in their hightower, and from the looks of her she hadn`t seen the outside world very much of late.
Franklin Brent entered flanked by his little wife Karyl Reyne of whom held onto him as if he was the last thing in ths world. Franklin brought in tow with him Benjemin, and Dennis Ordos of which I along with everyone else in the room found beyond hilarious. Dennis had long been the Lord of House Ordos, but the wealth possessed by House Brent always meant that the kind of diplomatic insults that might doom another vassal were simply ignored for fear of what House Brent might do.
The final Lords to enter were Laehera Rholler, Vincent Godfrey, and Kieth Darkwood of whom waited at the door and when the four Greymane gaurds walked in holding the door I knew we were in for Genn Greymane. Held to his feet by Liam Greymane the Elderly Lord of Hillsbrad was seated at the Arch Lord table and when he raised his hand to speak the meeting would begin. ``My Lords...``Liam whispered to him briefly, and he continued.``My Lords, and Ladies I thank you all for arriving so promptly.`` The ever present grovelling begin with Kieth Darkwood of whom bowed his head from the table and thanked Genn for his hospitality of which when Genn did not anwser or look it was clear he hadn`t heard and so Liam said the your welcomes necessary. 
Genn appeared to enter some kind of trance, and when this happened Liam moved himself away from his father as if to avert people`s eyes and begin speaking`` My honored Lords and Ladies we are here today to speak of the direction that the lands of Hillsbrad shall move in when it comes to the issue of William Lovie III. I, alongside my family have come to the conclusion that we shall support the young prince in his endeavors. I do not come here commanding the support of our vassals, instead I ask that we all make a decision and let it be known that all were heard.`` Liam sat back down beside his father of whom he put his hand onto the top of his fathers hand before raising his other hand to direct others to speak.
Vincent Godfrey spoke first. ``I may offer but one small issue. While I do not disagree that what we have heard of this young prince is at least more promising then his father, I do wish to point out that others have attempted to move against Bill and they now sit in shallow graves.``
``That is no reason not to support William. We all must die at some point, so why not die supporting the rightful king.`` Franklin spoke with a conviction and a admiration that was promising when it came to my hope that the Greymane`s would get much support.
``The fanaticism of youth is something that brings about its own host of dangers young Brent.`` Osbert Konie the vassal of Godfrey spoke in support of his liege. It was interesting to see the Kronies sitting with Vincent Godfrey while the Godfrey`s other vassal in the Voner`s was on the other side of the table. Clearly the long history of conflict between the two houses was alive and well.
Franklin made the right choice when he ignored the attempted goading by Osbert. ``I come with the words of my father and thus all of House Brent behind me that we shall support the crown prince William Lovie III. Any who do not also follow the prince I beg to ask you one question. How can you accept a king that murders your family? Just a few short years ago he murdered hundreds in targeted assassinations. Our Liege Lord lost many members of his family for doing nothing more then what everyone at this table should be jumping at doing.`` Franklin`s words were met by smacks on the table of support by many of the Lords at the table.
``You speak as if you understand the world so greatly child. You have been alive for less summers then anyone at this table and yet you speak for all of us now.``
``I speak for my liege Lord Genn Greymane, who has led us wisely and justly for years and was forced to endure the deaths of so much of his family for just asking questions.`` He looked around the table at each person before continuing. ``Lord Godfrey I think you forget to much that you are the vassal of House Greymane.``
"I do not forget my oaths at all. It is the fact that I do not forget my oaths that gives me pause disobeying the commands of the King of the Valley. You say the King is insane, and perhaps you are right, but does that give you the right to turn away from him?"
Support for The Journey

| William Lovie III. | Bill Lovie | Only Verbal Support |
| --- | --- | --- |
| | | |
With the support of House Crowley the movement of some of the houses would change as all the Crowley loyalists quickly jumped on board with this plan as most had wanted to do this but didn't due to their belief that Vincent Godfrey would never have supported this.
"

I realized that I wasn`t going to be able to return home to my father after what I had done, so I had to make another choice. As the meeting broke up I went immediatly to Andrew Garfield and stayed near him. He would protect me from all the dangerous things.

"

—

Demi Snow
Demi Snow following the ending of the meeting would take to staying near Andrew Garfield of whom accompanied her back to her families estate. Spending some time there getting the one hundred men she had promiced she would leave shortly after and return with Andrew to the assembling party outside of the eastern gate. By this point hours later her father learned of what she had done, and left the Crowley castle hours west of Hillsbrad and attempted to return to Hillsbrad. Demi realizing that her father was going to do something like that left with the hundred men of House Crowley ahead of the main Hillsbrad force heading for Forks.
Demi Hill Marries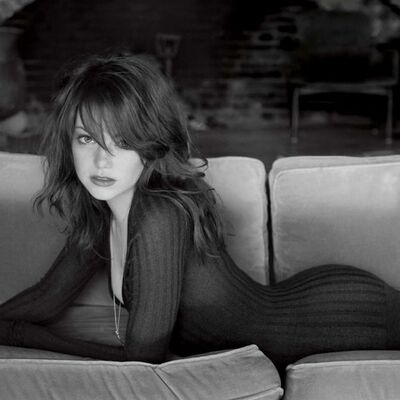 "

I love my father. He was a brilliant, and just man. He was a man that would suport, and love me when it came to almost anything that I did. So did I feel bad when I betrayed him. Of course I did. But I had to live in this world. If I stayed in Hillsbrad with my brother and my father, I was going to die. There wasn`t anything he could do to stop that.

"

—

Demi Snow
Following the arrival of the Hillsbrad force in Forks Demi Snow would continue with the next step of her plan when she handed a letter of forged consent of marriage to Andrew`s father Harron Garfield of whom knew that his son desperately wanted to marry Demi, and knew that the match was perfect for his house so he jumped at the opportunity. Realizing that she couldn`t return unmarried or else her father would put an end to her scheming she persuaded Andrew and his father to have the ceremony in Forks so that she could truly be a part of their family during The Journey. Following her persuasion the marriage happened with the large Dragon Temple of Forks and Demi Snow became Demi Garfield and was now protected so she believed from the actions of her brother Dexter.
Second Battle of Tree Hill
Growth
Funeral of Genn Greymane
See Also : Genn Greymane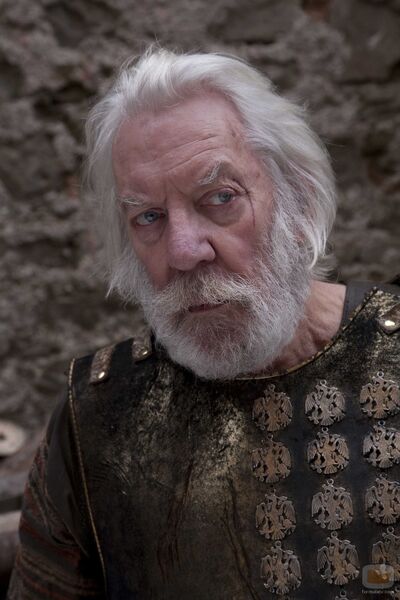 "

Shortly following our Invasion of Westbridge and the death of...of the women...well when I returned I learned my loyal vassal Genn Greymane was dead. Some funerals you miss. His wasn't one of them.

"

—

William Lovie III.
With the Invasion of Westbridge a complete victory the army of Lucerne begin trickling back and when they arrived they learned of the death of Genn Greymane of whom at his very old age had finally died. The Funeral would be attended by many in the Kingdom including the King himself of whom travelled to Hillsbrad with his two sons, sister, and cousin Emma. Arriving in Hillsbrad the funeral was also a moment to hand over the reigns of Hillsbrad, and the Arch Lord position that it held to Liam Greymane of whom had also been a loyal vassal of William during the Journey. Following the funeral Hillsbrad would host a tournament in his honor, and in honor of the new Arch Lord Liam Greymane in the form of the Hillsbrad Tournament of 5133. During this tournament the fighters were decided by Liam to all be unlanded peasents of whom would be knighted following the tournament. The tournament brought many colorful men to the city, and in the end the top three were all knighted as a show of honor to their determination. Before leaving the city Liam Greymane did discuss the recent Battle at Castle Stragnarax, and William would openly state that the defences needed to be stronger, and that no expenses were to be spared in defending the west.
Houses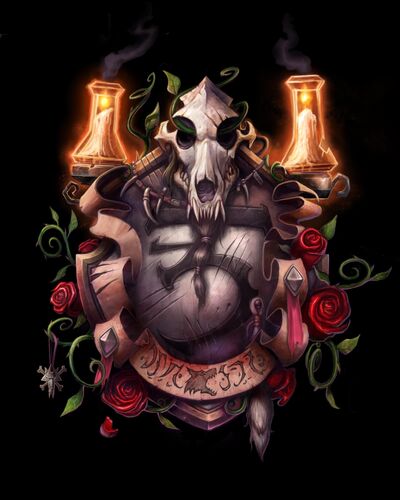 House Greymane
See Also : House Greymane
House Greymane is a large Vandal House in the Kingdom of Lucerne that operates out of the town of Hillsbrad. The House in in a position of controlling the Yarl position of Hillsbrad, and has grown to be quite influencial throughout the Kingdom. All of this has been accomplished despite the family suffering from a disease which turns them into werewolves. The family could not ever seem to shake the affliction and no matter who they partner with the offspring of their unions always is born with disease. With the hope of ending their curse over, they have embraced it somewhat, and loyal members of Hillsbrad are given the touch of the Worgen.
House Greymane rose to prominence during the days that followed the Driving Tide. Following the victory of the humans during this conflict the members of House Greymane moved westward where they created a small farming home in the foothills of what today is Hillsbrad. During this time they were attacked and nearly killed by a group of mysterious men that had been hunting a man that they had allowed to stay with them. Following this they were infected with the Worgen curse which turned them into a wolflike hybrid of humans, and meant that they had a severe weakeness when it came to the rest of the valley that was extremely superstitious. Despite these weakenesses they would also gain greatly and there home would become the centerpiece for the town of Hillsbrad which they would take control of. They would survive the Fall of Tree Hill without much damage luckily, but they found themselves seperated from the rest of the valley of Lucerne due to the fact that communication had desintigrated because of the actions of the leader of House Lovie in the form of BIll Lovie. During the Plague they would be damaged heavily by their supposed involvement in the Plague, and following this they would remain in isolation until the prince of Lucerne went on his Journey and they became heavily involved in his rise to prominence.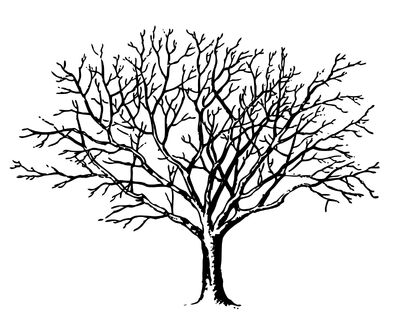 House Crowley
See Also :House Crowley
House Crowly is a large Vandal House that makes its home without the small mountain inside of the town of Hillsbrad. Once a fiercly independant nation they lost this during the War with House Greymane and have been a reluctant Vassal of House Greymane ever since.
Far before the time of the Driving TideHouse Crowley diminated the region west of Hillsbrad and as such they took their independance so strongly that they defeated House Tyrell in a brief conflict attempting to take them over. House Crowley continued its independance but during the brief War of Hillsbrad House Crowley and House Godfrey were defeated by the forces of House Greymane and they brought their substancial powerbase into Hillsbrad. Inside Hillsbrad they came to become the same powerful house that they had been before, and as such they grew their personal houses into something powerful enought that they came to believe themselves nearly seperate from their Masters in House Greymane.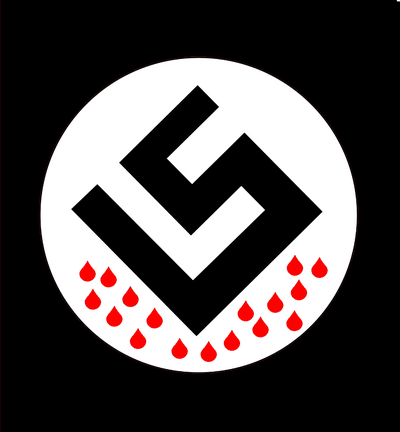 House Godfrey
See Also : House Godfrey
House Godfrey is a large Vandal house that operates out of Godfrey Estate in the western town of Hillsbrad. House Godfrey once ruled over a small kingdom but this was destroyed during the brief but destructive war with House Greymane, and since then they have been a vassal house of House Greymane, but as to how loyal they are there is great debate.
House Godfrey came to power in the western half of the valley when they crossed theBretonian Border and moved into the region. Their time in western Lucerne came to resemble the way in which they had left Bretonia and that was in their violence. They became the strongman of the region and they held power through the absolute destruction of their oponents. This violence created many enemies but they held on as they kept destroying everyone that resisted them. This violence came to end when they were invaded by House Greymane who was in turn invaded by House Crowleyinciting the War of Hillsbrad which ended with both House Crowley and House Godfrey becoming the vassals of House Greymane and being a part of the Kingdom of Lucerne. Since their movement to Hillsbrad they hae appeared outwordly loyal to House Greymane but they silently wish to return to a place where they are no longer under the command of another. They have moved towards this by strengthening their military forces, and through the construction of the massive Godfrey estates where they and their sworn houses live.
Points of Interest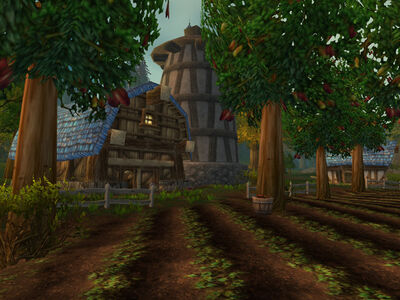 Farms
Hillsbrad is the center for farming in the area, and so obviously there is a high concentration of farms surrounding the town.