House Goodbrooke
 is a very large and powerful house within the Riverlands where they stood as a Riverlord from their seat of
Pinkmaiden
until the killing of their entire male line led to the near end of the family which was supplemented by House Oakheart of the Riverlands until the birth of Lucas Goodbrooke II.
During her twelth year she would become isolated in her families keep after House Goodbrooke became embroiled in a civil war with its vassals. During this conflict her older sister, and younger brother would be taken prisoner by House Piper. This would lead to the death of her father after he attempted to negoitate their release but was unbelievably rude to the vassals who held his children and was killed during the battle that ensued. As the tides turned on the rebels following the rise of her older brother Oben, who attempted to negotiate an end to the conflict. The tide turned even more after Yellina, and Vullin escaped House Piper but drown attempting to escape their persuers in House Piper and this As many of the vassals of House Goodbrooke came back to their side House Goodbrooke was devestated by the death of both Jellia and Oben were killed in an ambush by House Piper. With so much death Hoster Tully would send in forces from House Tully and place Padme in command of House Goodbrooke, and punished House Piper by exiling Hanns Piper from the Riverlands and executing Vitus Piper for being the one most blame for the start of the conflict.
History
Early History
Banditry War of Maidenshore
New Rebellion
Everyone on this island knows that it was you Pipers that did all this. We may never prove it but the fact remains. There is no one on this island who does not know you are the reason so many of their family lie dead in shallow graves.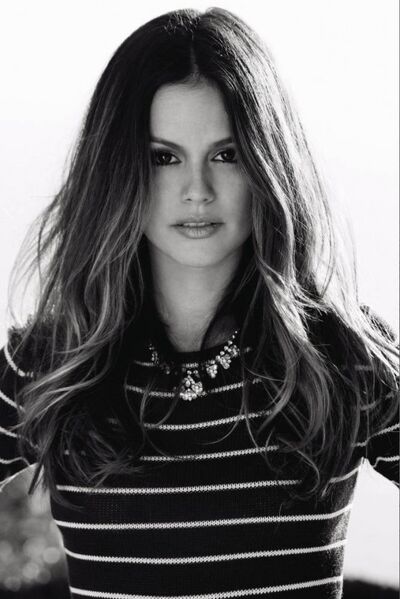 "

If it is found that you have any hostile plans against House Goodbrooke. My father wanted me to be very clear. If you do anything. So much as think of moving against them, then your entire family will be nothing more then a memory. No banishment. No imprisonment. Just a series of trees.

"

—

Beron Rivers
With the departure of a large portion of the forces of House Goodbrooke from the Island of Maidenshore to assist with the Invasion of Westbridge it was seen as an obvious move by House Piper to move against them as they were sending only a token force under Niclas Piper, but this would be forseen by House Tully of whom while preparing for the Invasion of Westbridge would send Beron Rivers the bastard son of Lord Edmure Tully to the island and he would go to Stoney Steppe and tell House Piper that if they to become involved in anything hostile against House Goodbrooke or the island then they would lose their title and be executed. With this threat in mind Kervis Piper would not be completely turned away from his chance at revenge as all he had left was Padme Goodbrooke and with her death House Goodbrooke was finished.
Returning Allies
Staying Alive
Following the Advise of Oswell Lothston it would be Lucas Oakheart that would travel southward with his small personal forces through the Island of Maidenshore unlike the rest of House Oakheart and the House Scott forces who chose to travel by boat from Riverrun. Padme would become involved with Lucas Oakheart after he was injured defending his caravan while they were returning to the valley of Lucerne. She would be mistaken for a maid by Lucas and this led to him being more authentic with her then he might have been to a riverlord, and they would become close. After he got an infection in his wound many believed he would die, and Padme stayed by his side taking constant care of him, and this sealed the bond between the two. When he healed he begged her to come back with him to Tree Hill, and she told him who she was, and he was briefly mad but got over it and they once again rekindling their affections.
Siege of Pinkmaiden
Battle of Bridwel Hill
Vitus would be defeated at the final battle of Bridwel Hill and following this defeat he would be sacrificed by his uncle and executed at Riverrun where despite chances to rat his family out he took their involvement to the grave and was executed without raising any proof despite being tortured at the end by House Blackwood.
Noteable Members
Family Members
Other Noteables
Community content is available under
CC-BY-SA
unless otherwise noted.