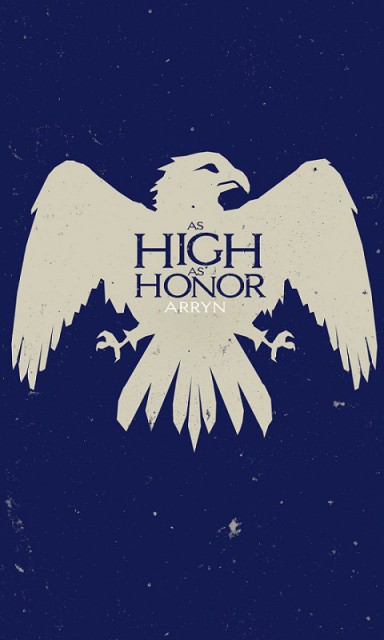 "My House deserved a better fate then what it found. My sister did not deserve to fall the way she did and no matter what I do from this point on the House I grew up with is gone. Nothing left but the memory of the good days."
-Mike Heard
House Heard is a very minor house in the Kingdom Of Lucerne that has become a tributary House of House Arryn.
Once a mightier house they fell into this position when their male heirs were killed during the events of the Plague, and the only surviving member was Amber Heard who married Benjamin Arryn and thus basically merged the two houses. House Heard now uses the House Arryn sigil as their own as the two have ceased being seperate Houses.
Mike Heard the male son of Amber Heard, and Benjamin Arryn decided following the death of his sister during the Battle of Berne that the House Heard name was gone, and he would completely enter the ranks of House Arryn. This means that perhaps one of the top ten largest houses in Lucerne had fallen into extinction in less then 15 years, a truly magnificant fall that mirrors perhaps only the fall of House Targaryan.
History
Early History
The Plague
Main Article : The Plague
The Unspoken Civil War
This is the price of betraying your king. Look at this man and understand the fate of anyone who thinks they may turn against the Dragon.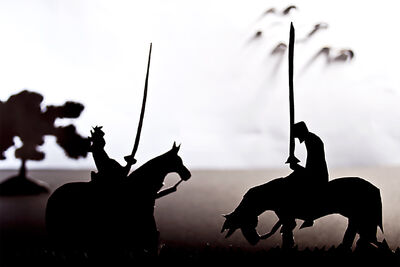 "

He had been in that damn library without exiting for nearly a week before we left for the tournament, and it showed in his state of mind.

"

—

Carlisle Cullen
Following Bill Lovie's Suicide Attempt that ended in failure there were several high profile people imprisoned in the form of Catherine Bell, and Eddard Starke but for most this was seen as something that must be based in truth and thus outside of House Starke who petitioned heavily for the release of Eddard Starke there was little outcry to these imprisonments. The true match that would set off the rebellion within Lucerene begin after Bill Lovie travelled southward to Gulltown and hosted the fated Tournament of 5110 in Gulltown. The tournament itself went off without much a hitch, but after several of the fated knights of Bill Lovie lost Bill became openly hostile to everyone that wasn`t his sole remaining knight at the tournament in James Nighting. As the tournament went on and as all the Arch Lords of the land were there he begin shouting and acting as if insane during the dinner before the final bout of the tournament. Surrounded by loyalists to him in the Nighting`s, Jestifes, and Scorpians noone dared speak as he continued to scream, but the effects of this were terrible on his Lords who lost complete faith in him. It was only when Carlisle Cullen tricked Bill into leaving under the lie that William was nearbye would Bill Lovie stumble out of the dining hall and carried by his sworn knights pass out in his room.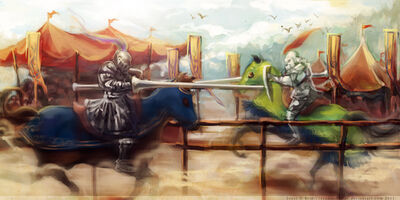 "

Halys was a good man, and for his entire life he had lived an honorable life undeserving of the end he met. Bill needed to pay for what happened that day, and if I was the only one brave enough to do it then so be it.

"

—

Walter Jackson
Despite the horrible ranting by Bill he demanded the tournament continue, and all did this as they were loyal and Carlisle had worked hard to say that the king was just exhausted. At the final joust James Nighting was defeated by the Hedge Knight Halys Forend of whom was a knight of House Jackson, and following this Bill Lovie would leave his seat and travel to where Hayls was celebrating and while everyone bowed before their king Bill Lovie would walk up to him and decapitate the man. Causing screaming amongst the crowd as his family watched him die the place went crazy and only the calling in of the House Lovie gaurds there would stop a riot from starting. Dozens of Smallfolk were killed during the riot as the violent Nighting`s unleased rage on those they felt insulent enough to riot in the presence of the king. Outside of the smallfolk the hedge knights family were rounded up as well and executed alongside several of the other noblemen who had dared to speak out against the violence. Watching all of this transpire from behind the stands was Walter Jackson of whom stood beside his old friend Tywin Lannister of whom also watched the King go mad. Looking at eachother they both then left the tournament as everyone had been commanded to leave.
Rise and Fall of a Rebel
| Major Rebels | Major Loyalists |
| --- | --- |
| House Jackson - Would found the rebellion under the direction of Walter Jackson.  House Jackson would become used by the Loyalists as the major force that led the Rebellion once it was discovered. | House Nighting - House Nighting would be the major elements of the forces of Bill Lovie and supported him fully. |
| House Swan - House Swan funded much of the rebellion in terms of money, but out of fear for his children Charlie was not adding martial strength until the last moments. | House Jestife - House Jestife would fully support Bill Lovie and made Bill aware of House Swan`s betrayal but he couldn`t do anything because of their size and power. |
| House Tyrell - House Tyrell became one of the most vocal of the supporters and brought the entire reach behind them. They supported it all and also kept House Scott out of the loop. | House Scorpian - House Scorpian and especially Maron Scorpian became dire hard loyalists and stayed constantly near Bill as one of the few he trusted. |
| | House Lannister - Despite realizing the insanity of the king Tywin betrayed his oldest friend Walter Jackson and told the king about the rebellion of which instigated the Plague. |
"

I knew what was right and I knew what was wrong. If I sat by and let him continue that was wrong. That evil could not be allowed to fester on the world. As I looked at the young baby that my wife had just brought into the world I couldn`t bare the thought of him living in a kingdom that was a wasteland of morals. Sometimes you had to take a stand even when it was dangerous.

"

—

Walter Jackson
Following the disasterous tournament most of the Lords went back to their holdings and tried to return to life as usual, but the simply fact was that all knew their king was mad. One who didn`t sit idle was Walter Jackson and Charlie Swan of whom met together in Forks several times and begin forming the first elements of the Rebels in Lucerne. Staying very silent about their leanings the two would expand themselves, and found huge support amongst the Lords of the north, and the Reach. The Tyrells became a serious supporter hoping as they always did to gain more power and perhaps their own Arch Lord position if they were able to take Bill from the throne and replace him with his son. As the rebellion itself was growing in strength the sanity of Bill Lovie was decling to newer levels as he had now had debased his one true relationship with Carlisle Cullen after he tricked Esme Portmane into betraying Carlisle and having several of his bastards.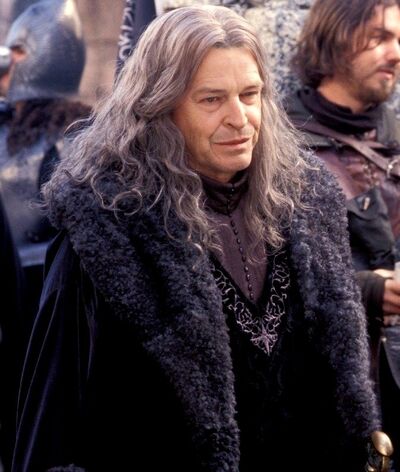 "

We all warned him that Tywin Lannister could not be trusted, but all he could remember was the boy he knew back in the academy. He should have known that boy died when he burned Castamere during his rebellion.

"

—

Mace Tyrell II.
The movement reached its end following Walter Jackson attempting to gain the support of House Lannister when he contacted Tywin Lannister. Walter had known Tywin as a child and when he knew him back then he belived he knew Tywin to be an honorable man who would know what the right thing to do was and what the wrong thing was. When Walter first told the other rebels what he planned to do they all were combined in telling Walter that he should not tell Tywin as Tywin was not trustworthy, and they didn't need his sort of person involved in the rebellion. Walter was arrogant in his belief that he could convinse Tywin so he ignored the rest of them and travelled to Stormwind where he met first with Brandon Starke who was on board with the action but with the imprisonment of his brother and lord of House Starke he was not willing to actually commit forces to the fight for fear of the king responding by killing Eddard Starke. Once he was done talking to Brandon he met with Tywin and the two talked for some time before Walter believed that he had turned Tywin to his way of thinking. Tywin said goodbye and told Walter that House Lannister was fully behind the plan, and that he would rally his banner houses when the time was right. And thus Walter left Stormwind believing that he had completed his dream of seeing the madness of King Bill Lovie removed.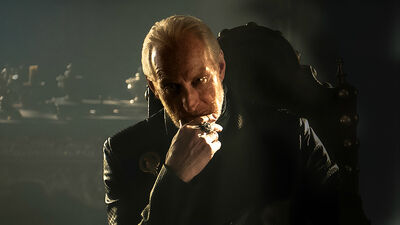 "

I took me until I had no family left that loved me to realize William, that I made the wrong choice. I caused the deaths of thousands because I was afraid for my family. I see now that all I did was push us further into isolation and that is a threat greater then any mad king.

"

—

Tywin Lannister to William Lovie III.
The moment that Walter left the room Tywin ordered his gaurd to call Cersei and Jamie to him. When his children arrived he told them to take the children, and to find their brother and leave for Lannistane. Once there they were to make sure that none entered the city as he was about to tell the king about a rebellion and knowing the king there was going to be a lot of violence and he didn't want his family or the banner houses damaged by it. Jamie wondered outloud to him whether or not it might be more prudent to assist the rebels since the king was mad, but Tywin simply reminded him of what they had done to their rebels and said there was a high price to pay for rebellion. Following this Tywin left Stormwind and travelled to Lucerne where he immediatly was given audiance with King Bill Lovie.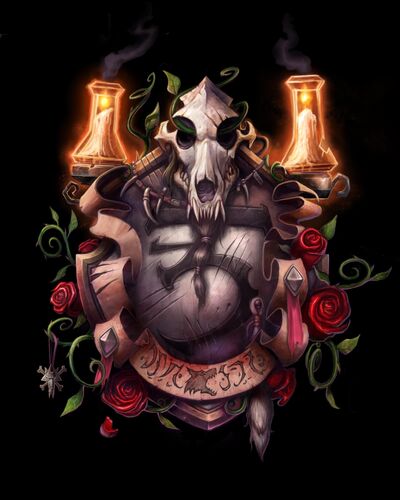 "

It was the first moment I sat back and said that I could no longer serve this king. I made a mistake in the days that followed because his violence had its effect when it feared me into silence.

"

—

Eddard Starke
House Greymane had the extremely unlucky time of having several of their members in the Lucerne Palace when Tywin told Bill Lovie about the rebellion. Bill was so enraged at the news that when he remembered that House Greymane member Darius Greymane was waiting so that his family could meet their king. Bill in his enraged state turned to Tywin Lannister and asked him whether House Greymane could be invovled and in that moment Tywin remembered the anger he had towards Archibold Greymane about the way he had treated Tywin's father. In that moment Tywin lied and told Bill that House Greymane had been involved. With this lie Bill left the throne room with his personal gaurd and as Darius and his family bowed before there king Bill raised his sword and started slashing at Darius while his gaurd killed the rest of the family. Its said that Bill slashed at Darius for so long that there was nothing left of him but a bloody mess on the ground.
Death of the Rebellion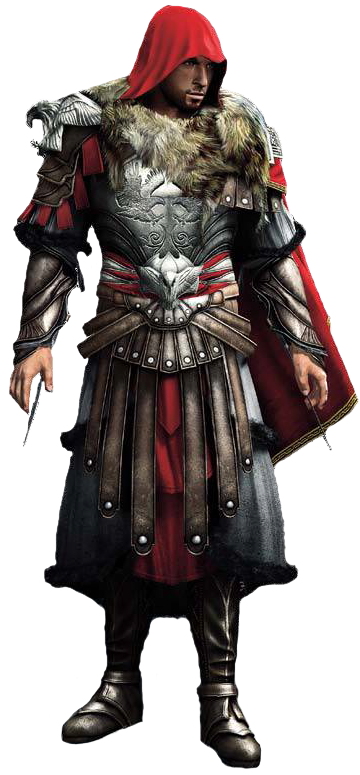 "

The sudden speed at which everything in my life was destroyed left me without the time necessary to understand the scope of everything. My wife lay butchered in the other room as all I could do was resist the man holding a bag over my head and pulling me out of the house. I could only pray to god that somehow one of my children had survived the destruction of my life.

"

—

Walter Jackson
House Jackson was painted very early on as the ringleader of the rebellion and for this reason their destruction was made to be paramount but also Bill wanted to know the true extent of the movement and for this reason the operation had to make sure that they captured Walter Jackson alive so that he could be tortured for information. It was decided that assasins from Ravenholdt would join members of House Nighting, and House Jestife in the destroying the rebels completely and utterly. Brandon Von Gruger would accompany the dark and twisted Terrorblade alongside some fifty men at arms from House Nighting of whom had been commanded to destroy House Jackson completely outside of the Patriarch of whom was to be captured alive. Brandon had killed innocent's before but something about the way in which this was going didn't sit well in his stomach. When they captured Walter, one of the assasins went back into the house in the pretents of making sure everyone was dead. When the assasin Brandon Von Gruger entered the room where Josh's mother had been killed he found Joshua rubbing his mother's back trying to get her to wake up. The assasin in this moment moved to the child, and whispered for him to be very quiet if he wanted to live. The assasin then proceeded to put the child behind him attatched to a rope, and hidden behind his cloak. This was how Joshua travelled to Lucerne, and when they arrived the assasin brought him to the steps of the Lucerne orphanage and left him there.
Survival of Joshua Jackson
"

I had to watch him to make sure everything went alright. There would have been no point to everything that I did if they discovered him alive later. He had to live. He just had to live.

"

—

Brandon Von Gruger
Brandon stayed with Joshua for two weeks in order to make sure that he wasn't going to be attacked or found out about. He knew though eventually Joshua would be discovered and when this happened he knew the assasins would be forced to attack him again in order to not fail their mission.
Destruction of House Heard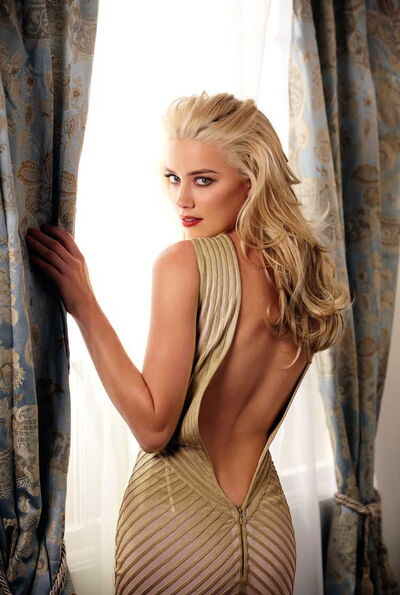 "

For a guy who spoke everyday about how much he loved me, and how much he prided himself off looking after me. He sure went to great measures to kill the girl that would give him his first grandchild.

"

—

William Lovie III.
In the same way that House Jackson had led the rebellion House Heard was one of the greater supporters and for this reason Bill made sure that their punishment was severe. At the time several of the sons of House Heard were located in Lucerne as they were serving inside the actual gaurd of Lucerne. The heir to the throne of House Heard in Martin Heard, along with his brother Telvin Heard were located in Lucerne and they were both summoned to their commanders office where when they entered they were attacked by the gaurds inside and killed. Their bodies were hung from the rafters of the Lucerne wall. Following this assassins entered the actual house heard home in Forks where they proceeded to butcher the entire family. The wife and children of Telvin were destroyed along with the patriarch of the house in Hektor Heard who was forced to be dragged throughout the house and look at the sene of his entire family destroyed. In a mistake by the assasins the other side of House Heard was left alive because they were on a trip west to visit the city of Hillsbrad when the attacks were underway.
Releasing Prisoners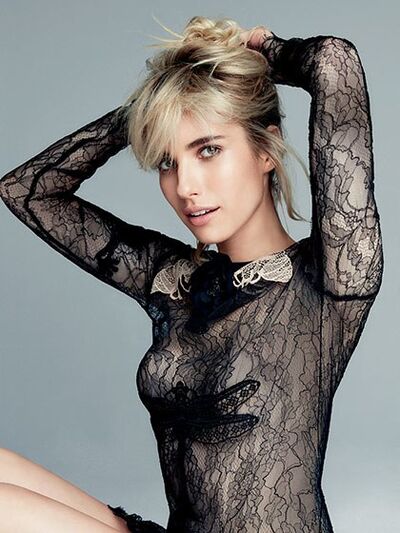 "

For a guy who spoke everyday about how much he loved me, and how much he prided himself off looking after me. He sure went to great measures to kill the girl that would give him his first grandchild.

"

—

William Lovie III.
Throughout the events of the rebellion it was Eddard Starke and Catherine Bell that remained imprisoned within Lucerne and with the killings now spreading both families of the imprisoned became desperate to have them released. With the rebellion destroyed with House Jackson and the others it was Brandon Starke that arrived at Lucerne and swore and oath of loyalty to Bill Lovie and with Eddard also swearing the oath Bill Lovie prepared their release but before he would fully release him he demanded a hostage which he got when they agreed to send their young sister Lyanna Starke to Lucerne where she would be held as a hostage in order to maintain their loyalty.
Continued Destruction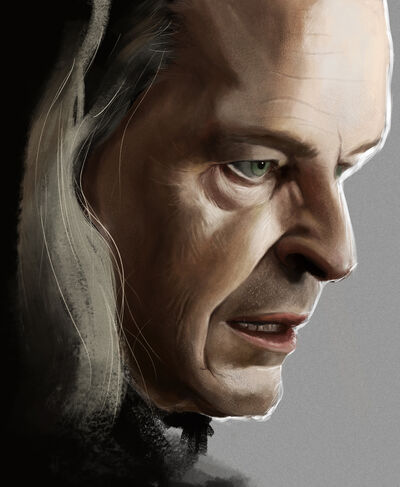 "

Hundreds of Nobles Died in a few nights of murder and chaos. The King was meant to protect not to destroy.

"

—

Carlisle Cullen
Following the departure of Tywin Lannister Nedrick Baratheon who was the Patriarch of the house at the time went to Lucerne with his daughter Sarah and his son Edward and hoped to make the point of the rebels known to Bill Lovie. His arrival though was misunderstood by Bill Lovie and instead of seeing it as the peace offering that it was he saw the coming of Nedrick and his children as a hostile act, and had the three executed in the main square of Lucerne. Following this act he went about dealing with Tywin`s next hint in House Hale who he said had great involvement and was the main financier of the rebellious movement. When Tywin had come to Bill and told him the extent of the rebellion Bill had been shocked and terrified about the involvement of House Hale. Firstly he had once been close to Tarnide Hale II., and for this reason he didn't know what to make of his betrayal and for the second reason House Hale had made themselves so important financially that Bill couldn't just destroy them as he did all the other rebels involved. Needing to know the truth of House Hale's invovlement it was Bill that sent Carlisle Cullen to the house and with Carlisle still blackmailed by Bill he would manipulate his friend Tarnide Hale II. into revealing that it was Lord Tarnide Hale his father that was the main culprit and with this information Carlisle left the house and returned to Bill revealing this information. In his growing paranoia and madness Bill would come to the conclusion that he must destroy House Hale but due to their importance he was talked out of this by Kieth Schwartz and it was agreed that they would kill their former friend Tarnide Hale II. as a warning to the house that rebellion would not be accepted.
"

It's my father. He has decided that Bill is without saving. I fought him for some time Carlisle I really did but honestly. Bill is gone. We as his friends have to realize that before everyone else. He died in France.

"

—

Tarnide Hale II.
In order to make sure Tarnide Hale understood the consequences of rebellion it was James that went personally alongside his personal guard and several members of the Circle of Magi during the night and took the Hale estate by force gathering the entire family in the courtyard of their estate. With the entirety of House Hale in the courtyard (outside of Jasper Hale who had been removed from the situation by spending the night with William Lovie III. at the Cloud Tower) he would have have the entire house watch as his guards murdered Tarnide Hale II. who was the heir to House Hale and Bill's friend alongside. Bill Lovie and Tarnide Hale would have the following conversation following the murder and it would be the last true time they spoke as anything other then master ans servant. Taking Rosalie Hale with him as a prisoner Bill Lovie would have her placed in the dungeons beneath the Cloud Tower and despite frequent attempts to have her released it was Bill that made her release known to be something that was not in question until such time that he felt that House Hale was completely loyal to him and only him.
Look at the world father. You were born into this land, and you have told me hundreds upon hundreds of times how much you used to love it. Look at everything you have done to it. You destroyed a city for no reason, killed hundreds of good men out of fear. Is this how you want to be remembered father. Is this the world you want to leave behind? I know you were a good person once. I have all the evidence laid out in front of me as to why you are the villain of this world, but I don't fully believe it. Don't end it all here, and be remembered as a monster..
"Understand that this was nothing more then a warning. Don't involve yourself in rebellions again or you'll find it won't matter how much money you control I'll just take it all. You better understand what happened her because if this has to be explained again there won't be any of you alive to tell me that they understand."
"I understand."
"Who is your king?"
"You are My Grace."
"Excellent."
In Northern Lucerne where the smallfolk had turned on the authority with gusto it was the actions of House Scorpian and House Jestife that sealed the ending of the Plague. Rounding up hundreds of rebels supporters through the use of traitors wihtin their ranks they would execute hundreds in penguin courts held in the forests. Eventually they just targeted whoever they wanted and after weeks of this they had killed thousands across the north.
House Arryn
See Also : House Arryn
Lucerne Civil War
Main Article : Lucerne Civil War
Amber Heard II.
See Also : Amber Heard II.
The End
With the death of Amber Heard II. who was the silent supporter of Mike Heard continueing the House so that they could control themselves and their fate Mike Heard decided that the time was over for House Heard. His father died of his wounds soon after the fall of Berne to the loyalists and this cemented his view that House Heard and its horrible fate was now at an end.
Noteable Members
Hektor Heard. Died during the Plague

Martin Heard. Died during the Plague

Ashley Heard. Died during the Plague

Thomas Heard. Died during the Plague

Elly Heard. Died during the Plague

Martin Heard II. Died during the Plague

Telvin Heard. Died during the Plague

Rachel Heard. Died during the Plague

Johanas Heard. Died during the Plague
James Heard. Died during the Plague

Amber Heard (Amber Arryn)

Benjamin Heard. Killed during the Battle of Berne
Community content is available under
CC-BY-SA
unless otherwise noted.