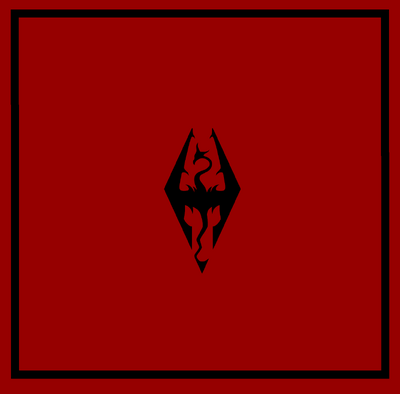 Irmlinde Bethmann is the daughter of Gloria, and Otwin Vlaguman making her a member of House Vlaguman.
Irmlinde would return with her family to Castle Bethmann but could not move past the loss of her beloved Meinhard and shortly after her return she killed herself leaving Charlotte to act as the mother to her younger brother Markolf who now stood as the Lord of House Bethmann.
Characteristics
Personality
History
Early History
The Failure of the Pendant of Cleansing
Together we can save your friend. The Dragon is back Kieth.
Failure of the Pendant of Cleansing
Main Article : Failure of the Pendant of Cleansing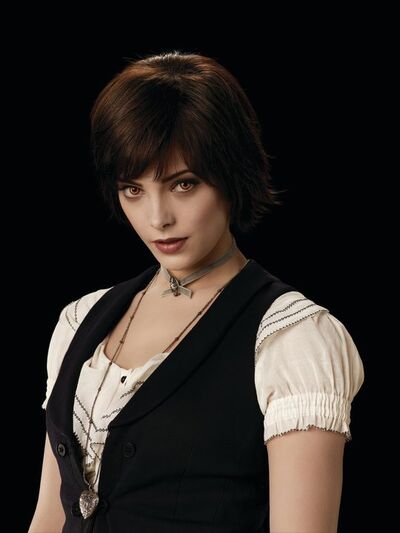 "

I want you to know that being around you. Spending time with you. It was my honor. I know I'm not your father, and I wouldn't ever pretend to be. Just know thats how I look at you. I love you Alice.

"

—

Einhard Rosler
Its Alice Lovie that returns to Lucerne with William and the rest of the Lucernian party that had traveled to Gulltown for the wedding and tournament. Arriving back home she and William spend the day together at Lake of Aerene's Breath swimming and having fun together. There fun ends with the arrival of Einhard Rosler who is joined by Aria Arryn, Dylan Steinmare, and Faye Skane three friends of William's who take him away while Einhard stays with Alice who is sad that William has left her but spends time talking with Einhard. Einhard appears nervous, and having known him for years she is surprised to see him like this but doesn't mention anything about it to him. The arrival of Draco Highmore leaves Einhard to return to the Sky Tower where he tells her he is going to speak to her mother, and before Alice can say anything about this its Draco that begins telling her about the fact that he has overheard that she will be betrothed at the upcoming Nortberg Tournament.
Planning for Cleansing
"

I'm sorry James. There can be no doubting this. I watched you kill Einhard with my own eyes.

"

—

Kieth Schwartz
After James had killed Einhard it was Kieth that attempted to hide the murder from James the same way he had hidden the events of the Purge, but this time he found his attempts thwarted by the counter work of the Dovah Flarnax. Flarnax had become friends of sorts with Einhard during the Goblin Invasion of Telstendil and had stayed in contact with Einhard and was thus deeply hurt when Einhard was killed, and watching as the Circle attempted to hide the murder from James she would make that an impossibility. As Aelflynn, and Wudrik made their final preparations to remove this memory from James it was Flarnax assisted by Lornax that would reveal the truth of what happened with Einhard to William who then confronted his father. The involvement of William changed everything as Aelfwynn and Wudrik were unwilling to involved the prince in their work and thus they were forced to deal with the fact that James now knew the truth. Following the realization that he had killed his friend Einhard Rosler in a blind rage he would come to the conclusion that he could no longer control whatever was happening within him, and sent word for Esme to be brought back to Lucerne. James in this way did not remember due to the manipulations of both Aelfwynn Turnidlon, and Vhloraz that he had already once before brought Esme to the capital attempting this same thing, and thus made the command again. Despite his attempt to get Esme to come back it was Kieth that realized the cost of bringing her back was most likely her life and did not send the letter to her leaving it up to just him and Carlisle to try and fix this once and for all.
The Ritual
Failure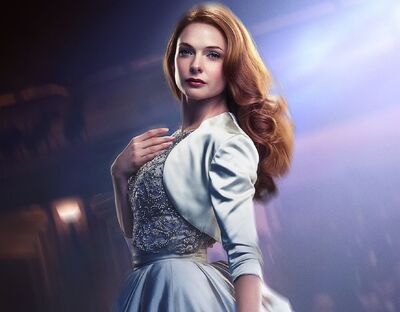 "

I need you to stay here. Promise me that you won't leave this room. Promise me Edward. Swear to me that you will not leave this room.

"

—

Carlisle Cullen
Carlisle in his attempt to keep Edward safe brings a Magi trainer to the city in order to train his son without alerting anyone of what power Edward actually has. Upon the arrival of Moritz its Carlisle that takes him to meet with a man he has brought to Lucerne in order to help him learn of his power. Meeting with the man he learns about his new trainer in the form of Moritz Krenkel of whom is from northern Lucerne and has kept his Magi secret for his whole life through mastery of control. Moritz and Edward leave Lucerne and travel to a small farm southwest of the city where the two practice Magi for several days. Edward during this time listens to the words of Moritz in a way but also misses his friends and Tanya and thus goes against Moritz wishes when he uses Magi to speak to William, and Tanya through his dreams. Their training stops when William, Leven, Byron, Jasper, and Tanya arrive at the farm after following the clues left by Edward in the Magi dreams and as Edward prepares to leave its Moritz that warns him about his use of Magi, but Edward wants to spend time with his friends more then he wants to learn and so rejects Moritz advise and leaves with the group back to Lucerne. Returning to Lucerne they find the gateway out of Lucerne is heavily fortified, and a large caravan is moving out of the city. William learns from the caravan that all of the families leaving the city have been paid to leave the city and Edward senses all of the families have a member that is Magi sensitive, and at this feeling he clenches his ring tightly.
"

How long do I have to be hidden away Will. I tire of being constantly hidden away by my father. I just want to be normal.

"

—

Edward Cullen
After spending the day with his friends he returns home and finds his father sitting at his table reading and at the sight of Edward his father storms towards him grabbing him in anger, and Edward tries to use magi to push him off but his ring cancels his power and his father is able to berate him on his coming back to Lucerne. With the city on lock down Carlisle is unable to get Edward out of the city as he wants to and so he locks Edward in his room and Edward can hear through the walls his father put the guards on alert to not let Edward leave his room including placing Oskar of Cullen inside the room with Edward to make sure nothing happens. Despite his father begging him not to leave Edward ignores the warnings of his father and when Oskar is distracted momentarily by Edward tricking him its Edward that removes his ring and uses Magi to leave a bedazzling hex on his chair making Oskar see the chair as Edward, while he then again uses Magi to walk through the wall and out of his room. With Oskar still believing he was in the room its Edward that sneaks out of his home and after getting out without anyone seeing him he makes his way to Tanya's home. Arriving at her house Edward talks with both her parents in the form of Emerich and Carmen Denali of whom he discusses with them Emerich's desire to push the betrothal of Edward and Tanya forward, and Edward quickly agrees telling him he will talk with his father. When Tanya comes down Emerich doesn't know Edward is restricted and thus lets Tanya leave with him for the Eye of Lucerne where all the friends were supposed to meet. Edward and Tanya walk together and its clear that the two are in love, and trying to impress Tanya he takes his ring off several times doing little Magi tricks which make her smile. Arriving at the fortress of Reintrel he is let through the gates by Arnulf Reintrel of whom knows him and so lets him and Tanya inside letting them know that William and the others arrived about an hour ago and were already on the lift going up. Going to the lift they wait in the garden surrounding it and sit with a family that is also taking the lift up in the form of Meinhard Bethmann, and his wife Irmlinde, and their two children Charlotte, and Markolf and talking with them they all have a nice conversation while they wait for the lift to come back.
Possession on the Mountain
"

You killed me way back on that mountaintop Ed. I've been a walking corpse ever since. Fitting your the one that final puts me down.

"

—

Byron Arryn II.
Edward, and Tanya are laying together on a blanket just talking, but when Tanya gets cold its Edward who once more takes his ring off and uses Magi to start a small fire keeping them warm, but when he does this he feels the air change and looking into the sky he sees a crack in the sky itself. While Tanya cannot see this change its Edward who becomes panicked watching as figures begin appearing through the crack in the sky coming towards him, and as he attempts to put his ring back on he drops it and while trying to get it back the figures reach them and crash into both Byron Arryn II. and Meinhard Bethmann, but after hitting Meinhard he is able to get his ring back on and the figures disappear. Going to the side of Byron he checks on his friend and sees blood coming from his ears, and eyes and fears Byron is dead until he sits up suddenly alongside Meinhard whose family was crying over him. Unable to stop Byron, and Meinhard who are responding but in unusual ways they watch as the two make there way back to the barracks overhang and despite attempts to stop them they grab two gliders and jump off the side of the overhang down towards Lucerne to the horror of everyone there.
Aftermath
Discovery of Eleonore
"

What have you kept hidden from us Flarnax. Is this one of the blood of William? The things she could do for the valley. Don't listen to Flarnax little one. Listen to me. I'll give the whole world. I'll give you the prince.

"

—

Vlarenix
As Kieth leaves the Cloud Towers in order to meet with the White Dovah following the failure of the Pendant to get rid of Vhloraz its Wuldrik that follows the command of Khadgar and follows Kieth. Following him and his several guards through the streets they arrive at the Great Temple of Glaurung where he watches as Kieth dismisses his guards and begins speaking with the two White Dovah from the spell room. Its Eleonore Scarlet that is sitting at prayer within the Great Temple of Glaurung when she is shaken by the door into the Temple smashing open revealing two women, and a man who smash the door closed behind them. The three do not notice her and she is able to hide herself behind a pillar as they start yelling at each other, and listening for a moment she is startled from behind as Gerwine Holderlin a prominent priestess covers her mouth from screaming before motioning for her to be silent. Gerwine steps out into the argument revealing herself but they three indicate they felt her before she had entered the room, and Eleonore questions why they didn't sense her then. Gerwine names the three as Kieth Schwartz (who Eleonore knows as he is quite prominent in the government), Vlarenix, and (both of whom Eleonore does not recognize) and then is referred to by Kieth as Flarnax. During this arguement its Vlarenix that admits that the plan from her side all along was to kill Vhloraz but she knew that would also basically kill James by cutting him off from his duality spirit, but argues that this is the only way forward as there is no way to remove the possession otherwise. Kieht is unable to accept turning James into what has become of Byron Arryn and thus rejects attempting to do the spell again with more defenses this time. The arguing eventually ends with Kieth telling them that he will no longer help them or hide them, and that from this moment forward his only goal is protecting James to whatever end that leads him. As Kieth leaves the remaining three keep talking for a time but this two is interrupted by Eleonore accidentally dropping her copy of The Testament of Ysgramor and this leads to her being forced to reveal herself. The moment they see her she watches as Gerwine gives her a depressed look before standing between her and the two women, but despite attempting to block them its the one called Vlarenix that moves past Flarnax and begins inspecting Eleonore.
Investigating Failure
Main Article : Investigation into the Failure of the Pendant
Following this conversation its Kieth that leaves the Great Temple of Glaurung where he continues to follow Kieth, but as they continue down the road Kieth stops and lets Wuldrik realize that Kieth knew he was there the whole time. The two have a conversation and when Kieth reveals he knows that Wuldrik is the father to Leven Martell he threatens Leven if Wuldrik doesn't work for him, and fearful of Leven being hurt he agrees to this. Kieth tasks him with joining Baldwin Haufet who is travelling to Eye Lucerne to investigate a Magi event that occurred while the spell was working. Arriving at the fortress of Reintrel he is stopped by Carlisle Cullen who takes him aside and reveals that it was his son that caused the spike of Magi. Carlisle begs him to hide Edward's involvement and in return he will arrange for Wuldrik and Leven to spend time together.
Suicide of Irmlinde
Irmlinde would return with her family to Castle Bethmann but could not move past the loss of her beloved Meinhard and shortly after her return she killed herself leaving Charlotte to act as the mother to her younger brother Markolf who now stood as the Lord of House Bethmann.
Family Members
Relationships