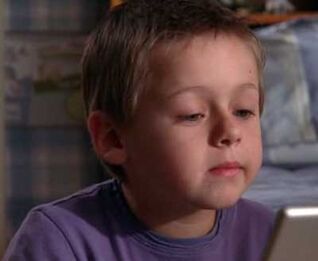 Jamie Scott is the son of Nathan, and Haley Scott , making him a member of House Scott. Jamie has no siblings and his birth was of great shock as many believed that Haley and Nathan were unable to have children. This belief was correct in that Nathan and Haley were not able because Nathan is rather infertile, and in fact Lucas Scott is Jamie's father born when Lucas and Haley gave into temptation during the siege.
Jamie was born to the man he believes is his uncle in Lucas Scott and this is something that Nathan doesn't know but Lucas and Haley are both aware of the true parentage of Jamie. During the decline in Nathan that has happened since Haley and he have drifted completely apart, Jamie has basically accepted that his "father" Nathan doesn't love him and in this he has moved towards Lucas and the two now share a father son relationship which only Lucas knows is real.
History
Early Life
Being born during the worst time in the history of Tree HIll was a tough time for anyone, and the sole reason for Jamie's now legendary kindness is the love and adortion that he was shown by his mother Haley. No matter how dark things got, and there were times that Lucas would be screaming at the Orc army from the walls in just sheer anger. And there were times when the orcs shot corpses over the walls in attempts to destory what little moral remained in the Tree Hill survivors. Through all this Haley remained smiling, and she made sure that Jamie never broke.
LIberation
With the breaking of the Seige of Tree Hill, Jamie is now free to move outside the city, and the young boy is ever learning about the world. Although he is never far from his mother or father's side he is becoming well known for his kindness to those who need a little pick up. As the liberation has gone on Jamie has watched as the closeness he once had with his father Nathan is gone, and has been replaced by the loss and anger that Nathan feels about what has happened between him and Haley. This decline in Nathan hurt Jamie badly as he loves his "father" but with Nathan disappearing emotionally Jamie has moved towards Lucas who is his real father, and since then the two have grown closer and closer.
Family Members
Haley Scott - Mother
Nathan Scott - Father (Actually Uncle)
Lucas Scott - Uncle (Actually Father)
Brooke Scott - Aunt
Relationships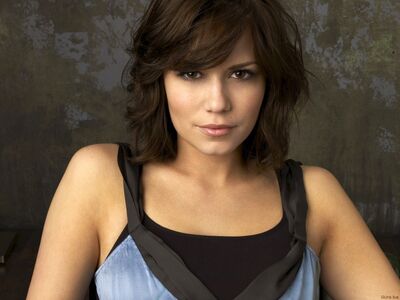 Haley Scott
See Also : Haley Scott
Community content is available under
CC-BY-SA
unless otherwise noted.