Jurassic World: Dominion Dominates Fandom Wikis - The Loop
Play Sound
Karyl Reyne





Story Role
POV Role
None
Appears In
Lucernian Series
Vital statistics
Born
5105
Title
Lady of Greengarden
Alias
Kari
Religion
Dragonoph
Status
Alive
Allegiance
Family Loyalties

Marriage Loyalties

Racial Statistics
Maternal
Ostrogothic German
Paternal
Ostrogothic German
Family
Parents
Father
Hanzal Reyne
Mother
Placeholder
Siblings
Siblings
Placeholder
Internal Family
Spouse
Franklin Brent IV.
Children
Davin Brent
Karyl Reyne is the daughter of Hanzal, and Martina Reyne making her a member of House Reyne. Karyl Reyne has two siblings in the form of Bendrin, and Roslin Reyne of whome Bendrin is obsessed with the wild and has become infamous for his lack of affection towards his beautiful wife leading many to speculate about his personal interests, and Roslin was very beautiful girl but disappeared one day while travelling with an unknown man and has never been seen again but her true fate was that she was murdered by Sean Lovie. Karyl Reyne is married to Franklin Brent of whom is one of the heirs to House Brent, and is a very powerful young man. Together the two have one child in the form of Davin Brent of whom is barely six months old at the time of the end of the Rise of Lucerne.
Karyl Reyne would be born into House Reyne and was the oldest of the children of Hanzal Reyne making her valuable to her father. When she was fifteen she would be married off to Willas Tyrell but following his becoming handicapped the engagement was cancelled causing a great tension between House Reyne, and House Tyrell. Following this she would be married off to Franklin Brent the reclusive second son of House Brent. In the early days Franklin appeared the perfect gentlemen but she couldn't get him to be phyically intimate with her, and this caused her a great amount of frustration. Eventually she came to understand him, and in this understanding she found that he had a debilitating problem where he got extremely uncomfortable if touched by anyone he didn't fully trust. She came to earn his trust over time and despite the fact that he continued to suffer through this she found him finally able to physically become intimate with her leading to the birth of their first child midway through the Rise of Lucerne. Karyl Reyne would again work for the betterment of her husband when during the Invasion of Berne she would assist him silently in gathering support of unison between himself and the Scorpian forces who were reluctant to bring him fully into the top leadership due to his position in the succession. Franklin would travel to Berne for the wedding of Hanna Arryn following a confrontation with his father and during his time there with his wife and Dexter Hill he would become one of the main commanders of the Invasion of Tristfall.
History
Early History
Karyl Reyne would be born into House Reyne and was the oldest of the children of Hanzal Reyne making her valuable to her father. When she was fifteen she would be married off to Willas Tyrell but following his becoming handicapped the engagement was cancelled causing a great tension between House Reyne, and House Tyrell. Following this she would be married off to Franklin Brent the reclusive second son of House Brent. In the early days Franklin appeared the perfect gentlemen but she couldn't get him to be phyically intimate with her, and this caused her a great amount of frustration. Eventually she came to understand him, and in this understanding she found that he had a debilitating problem where he got extremely uncomfortable if touched by anyone he didn't fully trust. She came to earn his trust over time and despite the fact that he continued to suffer through this she found him finally able to physically become intimate with her leading to the birth of their first child midway through the Rise of Lucerne.
The Journey
Main Article : The Journey
The Meeting of the Western Lords
My father made sure I knew three things going into that meeting. Firstly I was to be as rude to the Greymane`s as I could. Secondly I was to try and talk to the Brents and get a dialogue going between our two houses. Finally I was to make it extremely clear that we would under no circumstances assist William. Well at least I talked to Franklin Brent.
Hillsbrad Meeting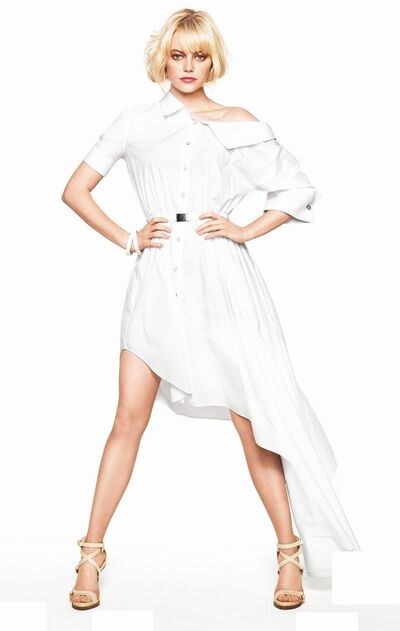 "

My father made sure I knew three things going into that meeting. Firstly I was to be as rude to the Greymane`s as I could. Secondly I was to try and talk to the Brents and get a dialogue going between our two houses. Finally I was to make it extremely clear that we would under no circumstances assist William. Well at least I talked to Franklin Brent.

"

—

Demi Snow
With William Lovie III. leaving Lucerne for the event that would become later known as The Journey the rest of the Kingdom became increasingly positive about his actions, but also throughout the Valley of Lucerne there was significant discussion on what to do as the previous time someone had moved against Bill Lovie it had resulted in The Plague. In the city of Hillsbrad the Arch Lord in House Greymane would call an assembly of all of his vassals of which included every major house in western Hillsbrad without exception and without ability for the houses to decline invitation. Arriving in Hillsbrad the meetings began with Genn Greymane talking of the continued consequences of them allowing the current King to wield unending power, and that their only chance of survival was to find this William Lovie III. and help him achieve victory. Vincent Godfrey would openly support King Bill Lovie and said as a warning to all those around that the last time anyone tried to resist him they were destroyed in The Plague. Franklin Brent would stand on the other side openly speaking of supporting William , and these two would continue to argue for minutes as other lords stepped in siding with their respective lords, and this continued for some time. As the arguing continued it was Franklin Brent III. that would arrive and brought his prison Tobin Aven into the meeting and with the support tilting against William at this time his testimony would be of great importance. Tobin Aven that would testify as to what he had been ordered to do and this greatly changed the mood of the meeting, and allowed Demi Snow to stand up and state that her family was one hundred percent behind William and was going to send forces to assist him immediately, and this information shocked the other houses as everyone had assumed that they were not going to do anything like they always did. Still without her Lord father`s support she would during the meeting commit to sending one hundred men immediately with the larger force being sent by the Greymane`s and after this promise there was little that her father could do to turn against it. As a part of the meeting it was Tobin Aven that was imprisoned within Greymane Estate and would be held there while he awaited trial from William Lovie III. as due to the information he had it was deemed that only William could decide his fate.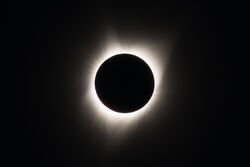 Look at the world father. You were born into this land. You grew up here. These people swore their lives to you. How could you have done all of this? Look at everything you have done. You destroyed a city. Killed hundreds of good men out of fear. Is this how you want to be remembered father. Is this the world you want to leave behind? I know you were a good person once. Don't end it all here. Don't do this. For me father. For everything I supposedly mean to you. Don't do this.

Entering the hall early allowed me time to think about what I planned to do. I had come to the understanding sometime during the trip here that there was no way I could ever return to the Crowley Estates, or Crowley Hold or else I was dead. My brother would eventually get his wish and be left alone without my father, and when that happened his madness would be unleashed. Andrew entered shortly after I did, and I felt terrible as he smiled at me so enthusiastically. I loved him, surely I did, but today my main purpose for him was manipulation, and that made me feel lower then ever.
Slowly the other lords entered the hall. The lithe Gregor Voner entered flanked by several of his vassals including his son Duncan of whom always had the same emotioneless look of his father, and as they entered they squatted on the seat to my right. Gregor Voner had always been friendly with our house, and my father always told me to be as nice to him as possible as he hated the Godfreys. Apparently when Gregor was young his little sister had been raped and murdered, and the only person that appeared to be guilty was Groevin Godfrey and he too escaped justice after winning and killing Gregor`s older brother Aron in a duel. The Godfrey`s had after this exiled Groevin, but this was followed by insults from the Godfrey`s which basically have created a distinct hatred between the two houses.
"Lady Hill how is your father?"
"My father is well Lord Voner. He sends you his regards, and apologizes that his sickness leaves him unable to come to the meeting."
"Your father is one of few men I can count on my hands who stood beside me when I demanded the damn Godfey's pay for what they did." His hand clenched into a fist and I saw him exchange glances with his son before continuing. "I apologize Lady Hill for my outburst."
"Nothing to apoligize for Lord Godfrey." Seeing the hate was still strong I knew I would just need to spark the flames a little bit to keep him on my side. "What Groevin Godfrey did to your family was a crime of the greatest magnitude. My family remains behind you in that feeling."
"Thank you for the words Lady Hill." He moved closer to me whispering in my ear. "Just know Demi that your position will be our position." He pulled back a bit looking at me in the eyes. "I assume that your father sent you with the authority to negotiate for the family?" It was said as if it wasn't a question but I knew that it was. Either way the question was in the open and I could see that Lord Brennard Fladen, and Cayle Benden were listening in now wanting to hear the response. The two men were my fathers closest banner man and I felt stupid for not noticing their arrival, as they must have sat down to my left while I was talking to Gregor. "My father has given me permission to negotiate for House Crowley today Lord Voner" A smile crossed his face, and I looked towards Brennard, and Cayle and watched them bow their heads at me as well realizing that I was for all intensive purposes their Lord at the table.
"Well then, as I said we stand beside your family and whatever decision you have come here with we will join you."
"House Fladen stands with you as well Milady."
"House Bended as well Demi." I heard Duncan huff at Cayle not calling me a more proper name, but all this did was elisit a smile from Cayle. I wouldn't blame Duncan for being annoyed with the language, but he couldn't know how close Cayle and I had gotten over the years. It wasn't often that you found a lord of similar age to myself, and for this reason above many of the others he was someone I had always gravitated towards.
When Leyton Mountain entered being escorted by his heir Baelor and his frightening looking daughter Malora. I had heard that she and Leyton spent nearly all of their days locked away in their hightower, and from the looks of her she hadn`t seen the outside world very much of late.
Franklin Brent entered flanked by his little wife Karyl Reyne of whom held onto him as if he was the last thing in ths world. Franklin brought in tow with him Benjemin, and Dennis Ordos of which I along with everyone else in the room found beyond hilarious. Dennis had long been the Lord of House Ordos, but the wealth possessed by House Brent always meant that the kind of diplomatic insults that might doom another vassal were simply ignored for fear of what House Brent might do.
The final Lords to enter were Laehera Rholler, Vincent Godfrey, and Kieth Darkwood of whom waited at the door and when the four Greymane gaurds walked in holding the door I knew we were in for Genn Greymane. Held to his feet by Liam Greymane the Elderly Lord of Hillsbrad was seated at the Arch Lord table and when he raised his hand to speak the meeting would begin. ``My Lords...``Liam whispered to him briefly, and he continued.``My Lords, and Ladies I thank you all for arriving so promptly.`` The ever present grovelling begin with Kieth Darkwood of whom bowed his head from the table and thanked Genn for his hospitality of which when Genn did not anwser or look it was clear he hadn`t heard and so Liam said the your welcomes necessary. 
Genn appeared to enter some kind of trance, and when this happened Liam moved himself away from his father as if to avert people`s eyes and begin speaking`` My honored Lords and Ladies we are here today to speak of the direction that the lands of Hillsbrad shall move in when it comes to the issue of William Lovie III. I, alongside my family have come to the conclusion that we shall support the young prince in his endeavors. I do not come here commanding the support of our vassals, instead I ask that we all make a decision and let it be known that all were heard.`` Liam sat back down beside his father of whom he put his hand onto the top of his fathers hand before raising his other hand to direct others to speak.
Vincent Godfrey spoke first. ``I may offer but one small issue. While I do not disagree that what we have heard of this young prince is at least more promising then his father, I do wish to point out that others have attempted to move against Bill and they now sit in shallow graves.``
``That is no reason not to support William. We all must die at some point, so why not die supporting the rightful king.`` Franklin spoke with a conviction and a admiration that was promising when it came to my hope that the Greymane`s would get much support.
``The fanaticism of youth is something that brings about its own host of dangers young Brent.`` Osbert Konie the vassal of Godfrey spoke in support of his liege. It was interesting to see the Kronies sitting with Vincent Godfrey while the Godfrey`s other vassal in the Voner`s was on the other side of the table. Clearly the long history of conflict between the two houses was alive and well.
Franklin made the right choice when he ignored the attempted goading by Osbert. ``I come with the words of my father and thus all of House Brent behind me that we shall support the crown prince William Lovie III. Any who do not also follow the prince I beg to ask you one question. How can you accept a king that murders your family? Just a few short years ago he murdered hundreds in targeted assassinations. Our Liege Lord lost many members of his family for doing nothing more then what everyone at this table should be jumping at doing.`` Franklin`s words were met by smacks on the table of support by many of the Lords at the table.
``You speak as if you understand the world so greatly child. You have been alive for less summers then anyone at this table and yet you speak for all of us now.``
``I speak for my liege Lord Genn Greymane, who has led us wisely and justly for years and was forced to endure the deaths of so much of his family for just asking questions.`` He looked around the table at each person before continuing. ``Lord Godfrey I think you forget to much that you are the vassal of House Greymane.``
"I do not forget my oaths at all. It is the fact that I do not forget my oaths that gives me pause disobeying the commands of the King of the Valley. You say the King is insane, and perhaps you are right, but does that give you the right to turn away from him?"
Support for The Journey

| William Lovie III. | Bill Lovie | Only Verbal Support |
| --- | --- | --- |
| | | |
With the support of House Crowley the movement of some of the houses would change as all the Crowley loyalists quickly jumped on board with this plan as most had wanted to do this but didn't due to their belief that Vincent Godfrey would never have supported this.
"

I realized that I wasn`t going to be able to return home to my father after what I had done, so I had to make another choice. As the meeting broke up I went immediatly to Andrew Garfield and stayed near him. He would protect me from all the dangerous things.

"

—

Demi Snow
Demi Snow following the ending of the meeting would take to staying near Andrew Garfield of whom accompanied her back to her families estate. Spending some time there getting the one hundred men she had promiced she would leave shortly after and return with Andrew to the assembling party outside of the eastern gate. By this point hours later her father learned of what she had done, and left the Crowley castle hours west of Hillsbrad and attempted to return to Hillsbrad. Demi realizing that her father was going to do something like that left with the hundred men of House Crowley ahead of the main Hillsbrad force heading for Forks.
Demi Hill Marries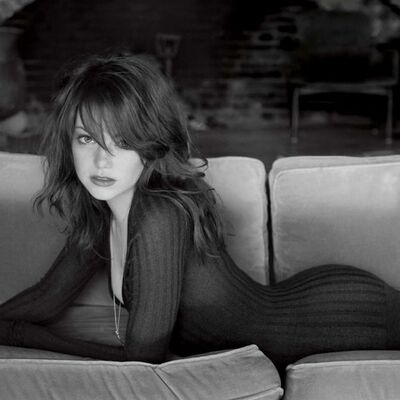 "

I love my father. He was a brilliant, and just man. He was a man that would suport, and love me when it came to almost anything that I did. So did I feel bad when I betrayed him. Of course I did. But I had to live in this world. If I stayed in Hillsbrad with my brother and my father, I was going to die. There wasn`t anything he could do to stop that.

"

—

Demi Snow
Following the arrival of the Hillsbrad force in Forks Demi Snow would continue with the next step of her plan when she handed a letter of forged consent of marriage to Andrew`s father Harron Garfield of whom knew that his son desperately wanted to marry Demi, and knew that the match was perfect for his house so he jumped at the opportunity. Realizing that she couldn`t return unmarried or else her father would put an end to her scheming she persuaded Andrew and his father to have the ceremony in Forks so that she could truly be a part of their family during The Journey. Following her persuasion the marriage happened with the large Dragon Temple of Forks and Demi Snow became Demi Garfield and was now protected so she believed from the actions of her brother Dexter.
Invasion of Berne
Main Article : Invasion of Berne
The Invasion of Berne
We have secured the Valley. It is now time to end this war.
"

The Valley is ours in every way that matters. My brother taunts me with this letter. He attempts to goad me into making a mistake. My brother is hiding in Berne, and until we root him out and bring justice to him, this war shall not end.

"

—

William Lovie III.
With Tristan Lovie losing himself as leader of Berne he has been writing letters to William since the start of the Civil War but these letters are crudely written and have not had any real effect on William's strategies. This letter though is intercepted by Ezio Ederiz who swaps it out with his own letter which becomes known as The Amber Letter. William is spending time with Bella when he is interrupted by the arrival of Nicoli, Alice, and Jasper with Alice handing him a letter and then attempting to take Bella out of the room but Bella resists this and not knowing what is in the letter William lets her stay. William reads the letter know as the Amber Letter and in the letter Tristan taunts him about the damage he is doing in Berne and then reveals that he has Amber Heard under his control as well as lying about also having his son by Amber under his control. Following the reading of the letter its William that makes the declaration that he is going to invade berne and end the conflict once and for all.
Return of Dylan Steinmare
"

I'm sorry for what I did to you Dylan. The blame lies with me. You were just trying to help me.

"

—

Alice Lovie
With the planning stage moving forward it was Alice Lovie who having been given time to really digest how she had reacted to Dylan Steinmare that would begin thinking of making things right.
Taking the Harnene River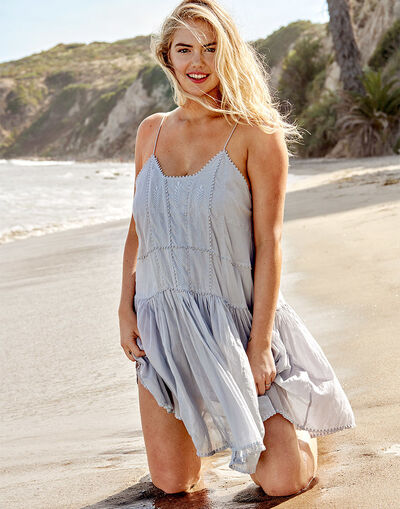 "

The Harnene River is the closest spot for us to land our forces for the eventual invasion of Berne. Sadly for us the river has been occupied by those loyal to the Sons. We need you to travel there and take the islands in preparation for our arrival.

"

—

Rendrick Vaith
Franklin isn't in Marburg when messengers arrive telling him that he has been summoned to Forks to meet with King William Lovie III. and Franklin sends a letter to Demi Hill telling her to meet him in Forks, and then gathers his household and leaves for Forks. After traveling the road to forks he and his forces arrive at Forks where the city shows signs of large military presence through the camps that have formed outside the walls, and accompanied by Karyl he enters Forks. Reaching Swan Keep he meets with Demi who was waiting for him there and together they enter the keep where they meet with William and his generals. The group details that they are going to move against Berne and are gathering at Forks for this work, but they also tell Franklin that he is to lead his forces ahead of them and take control of the Islands of Aveniere, Les Doneliele in preparation for the arrival of the main army. Franklin is told to meet with Maron Scorpian at Castle Haftendorf where alongside forces brought by Maron they will attack the islands. They will also be joined in this effort by the forces of Northern Lucerne who under Lennard Reinmann III. will be bringing several thousand troops into the conflict. Franklin, Karyl, and Demi Hill arrive at the port of Castle Haftendorf, and looking at what appears to be a full fleet in the docks and a large army camped out there, and he holds Karyl's hand as he realizes the true depths of this invasion.
Surrender of Les Doneliele
Battle of Les Aveniere
"

We shall take this castle as quickly as possible. I don't want to be sitting here in the mud when the king arrives. How foolish would we look Franklin?

"

—

Maron Scorpian
It was Hartmut Ehrenfeld that would be sent to Les Aveniere alongside Coryander and would be one of her primary advisors during the defense strategy planning and during this planning period it was Hartmut that prepared himself several sacrifices in secret which he would use during the battle to horrifying effect. While preparing for the siege of Les Aveniere its Franklin that cannot find his voice to make the opinion that they should be more cautious in their approach as its Maron Scorpian and Lennard Reinmann that decide to move quickly against the castle instead of leading a more lengthy siege. Maron, and Lennard both want to take control of Les Aveniere before William arrives so that they can move quickly and take the remainder of the Harnene River and thus look more successful to William when he arrives, while Franklin wants to follow the doctrine of William in losing the least amount of troops possible. Following through on the plans of Maron, and Lennard the attacking forces move towards the gate with battering rams, and a small amount of catapults quickly put together by Franklin are firing on the three towers, and as they move forward outside of the archer fire the defenders make little movement leading Maron to laugh at Franklin for being so cautious. As Maron and some of the other nobles begin discussing the steps they shall take after the gate comes down its Franklin that watches as Judith begins shaking beside him, and going to her he finds her eyes completely white, and shes unresponsive to him.
"

Elias you need to stop what there doing right now. Those demons keep falling were going to die here.

"

—

Franklin Brent IV.
Before he can do anything large red bolts fire into the sky from inside Les Aveniere and turning the sky into a blood red he holds Judith as she falls to the ground her eyes though finally returning to normal. As the red sky beings raining down on them with blood the men begin to panic, and only the words of Maron Scorpian bring them back into line, but as this is happening Franklin follows Judith as she goes to find Elias and it doesnt take long to find Elias who is joined by Eleonora, and Thadius and talking with Elias Franklin learns that there is a powerful Magi inside Les Aveniere who is summoning a very powerful spell. As they are talking Maron comes to them to demand anwsers but before anything can be said the sky opens up and the blood begins pooling on the ground and from it demons begin forming. Maron leads the Scorpian reserves into the fighting as hundreds of demons spawn among the first wave, and while this fight is happening Franklin commands the Magi to stop the spell. Eliias leads the Magi in casting a counter spell to the one being summoned, and after several minutes the sky begins to return to normal but as the final traces of the red go away its Thadius Herdrich that explodes into a bloody mess. With the summoning over its Franklin that leads his troops accompanied by Judith into the maelstorm outside the gates where the demons are still fighting against the first wave, and Marons forces. As he does this Lennard and his commanders move against the gate. As the last of the demons fell to the counter assault it was a relieved Franklin that looked to Judith who had found her father in the fighting and as the two held hands it was Judith's father Tristan that was incinerated by a Magi assault from the defenders of the city and watching this enraged Judith who lost control of her emotions and begin firing Magi bolts at the walls killing several defenders before she was pulled away by Eleonora.
Consolidating the Harnene
Reinhard Reinmann would be left behind with three thousand men at Les Avenieres where he would garrison the island city while the remainder of the invasion forces moved northward towards Chambery.
Fall of Les Toulione
Battle of Chambery
The Battle of Chambery would become a disaster for the True Sons when a large portion of the defenses led by the Knights of Chambery would change sides joining with Lucerne thus allowing the Lucernians to land their forces inside the city.
Massacre at the Gates
With the Orcish/True Son forces defeated in the battle they attempted to retreat back to Chambery but arriving at the gates they found them blocked and Adoncia Redonnid would command her troops to fire on the encroaching army who was now caught between the Lucernians and the walls of Chambery. Attempting to fight his way free of the trap it was Raymond Suchet that was killed by an arrow as he attempted to lead them out of the massacre and his death would lead to a total collapse of the True Sons forces there.
Battle of Le Bouchage
Blocking Berne
Battle of Epitou
Braxton Rebellion
Main Article : Braxton Rebellion
The Braxton Rebellion
My Glorious King William has long ago given you the option to live. You chose to ignore that gift. Now you pay the price for your betrayal. Kneel before the axe, and face god. The time for surrender is over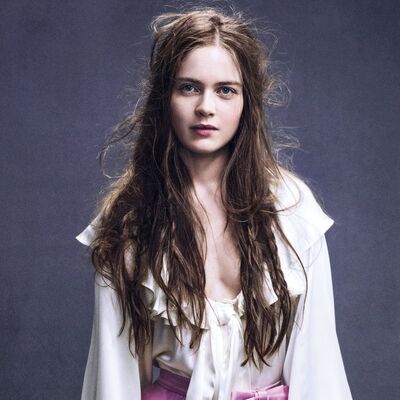 "

While you slept your king sent a letter here for you. We did not read it, but it must have been important for Lady Hill left almost immediatly to return to Berne taking with her the High General and leaving us with the taks of waiting for you to wake.

"

—

Nylindia Featherbreeze
Following the departure of Franklin Brent, Karyl Reyne, and Demi Hill with their force to Quel'Thalas the preparations for the Invasion of Berne continued, and it was while this was happening that they received word of the revolt of House Braxton. House Braxton was a prominent noble family in the Grand State of the Westerlands and had been split in their involvement in the Journey and subsequent rise of William Lovie III. and it was this split that would become a focus for the True Sons of Lucerne in their search for allies in the Second Lucerne Civil War. Sean Lovie would send out Albin Ratzinger to meet with House Braxton and gain their support something that Albin did willingly as he was quite loyal to Sean and seemed completely in the dark as to how unpopular Sean was. Joining Albin was his son Oscar Ratzinger, and his sons wife Mathilde Ratzinger of which Mathilde was a member of the Circle of Magi but had abandoned the Circle to stay with her husband and support Sean Lovie.
Coup of Hillsbrad
Return to Cadagen
The rebels would end their plan to execute the leadership of House Greymane following the meeting with Franklin Brent and thus in the night they would retreat with their forces out of Hillsbrad returning to Cadagen where they believed they could hold out while they negotiated a peace treaty bringing them back into the fold.
Surrender
Escape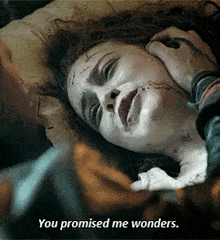 "

Take care of our children.

"

—

Oscar Ratzinger
The only surviving member of the Braxton Rebellion leadership would be Mathilde Ratzinger of whom had discovered the intent of Franklin Brent just before they were to surrender and had tried to lead herself and her husband out of the castle but when it became clear they were going to be caught it was Oscar that would allow Mathilde to tire herself out forming a portal for them, but realizing that they wouldn't be able to close it behind them in time he said his goodbyes to Mathilde and then pushed her through the portal. Following this Oscar gave himself up and in doing this gave the portal time to close as no one was searching around, and Mathilde escaped through the portal she had created arriving at Berne but emotionally devastated.
Wedding of Hanna Arryn
Wedding of Hanna Arryn
You truly look beautiful my friend. May the dragon always shine down on you as he does today.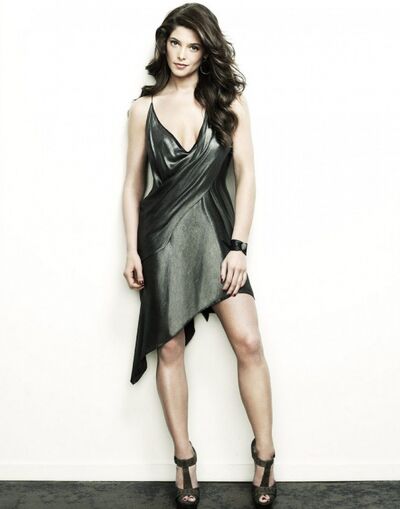 "

William needed to get away as he had stopped living after Brooke died. While anyone around him might have not noticed any difference for those that truly knew him they knew he was a shell of himself.

"

—

Alice Lovie
With the death of Brooke Scott, William had been forced to deal with it in silence until his break down with Alice, but since then despite promising to talk to her he kept it inside, and he fell into a secretive depression. During this time the only person he discussed any of his emotional problems with was Leven Martell of whom at this point he begin to become somewhat more then just friends with again, but despite this emotional shift between the two of them it never changed physically. Alice wanted her brother back, and tried many things to get him back, but when they did not succeed she found the perfect opportunity when their old friend Hanna Arryn prepared for her marriage to Harrold Krinner, and in order to support one of his oldest friends she was able to convince him to travel westward. Returning to the scene of so much death would have been more painful but nearly every member of House Lovie traveled west alongside the whole Shadow Council outside of Edward Cullen of whom was in Lorderon dealing with the Arthas situation. Travelling westward wasn`t such a huge deal for many of them but for Thomas that was the last place he had been alive with his mother, and returning there with his family was a huge moment for the young man. When the group reached the outskirts of Berne the army he traveled with would camp outside the gates and inside the internal valley before they entered the city. Greeted by all the lords and ladies of Berne and the entire province William and the rest of the group would smile and share great love once more when Hanna Arryn, and her sister Aria exited the gate and made their way to them. Hanna, and Aria led them inside the city, and they all marveled over the rebuild that had went on inside the city under the leadership of Aria Arryn, and it was then that they would begin mingling leading to William being pulled away from Alice and taken to meet all the leaders of the city.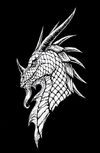 The Rise of Lucerne
I saw the destruction of the world, and knew I had to stop it. There was nothing left to do but become bigger then everyone else. The Empire was never going to be the beacon the world needed it to be. Westros was on fire. The Bretonians had reached for the stars and been burned. And the old shadow of Numeron was fading far too quickly. It was left to us in Lucerne to change the fate of all those who wished to reject darkness. We were the last hope for a world who had long since given up on believing.


I watched from afar as he stood on the balcony, and watching as my brother the king walked with several of the lords of Berne. My brother was planning the expansion of Lucerne`s assets into the west, and Lord Byron Arryn was no where to be found. I had heard from Hanna that he was now called the scared bird by those that served him when he was not around, and in a truth so horrifying it was almost laughable Benjamin Krinner had called him Lord Veregnst Arryn which meant scared bird in old German.

``Is it true that they call him the scared bird.`` Aria was a loyal girl, and intelligent beyond nearly everyone I had met, but I thought she would speak the truth to me. We had known eachother back in Lucerne, and our relationship was such I could trust her.

``It is true Alice.`` There was shame as she said it, and that pained me.

``I heard he was absent, and perhaps even pathetic during the time of my brother here, but to see him this way is sad.`` It was now legend how he had abandoned his dying niece, and then not even lifted a finger as Sean had stabbed his own wife. What sort of man can stand and watch that, and do nothing. 

``My father is not a brave man. Not the type that instills love or adortion from his lords, or anyone really. My mother was perhaps the last one that loved him. Loved him truly for who he is.``

``What do you think could be done in terms of fixing the situation here.``Her honesty was something I truly valued, and despite not knowing if she could actually affect change I would listen to her advice and pass it on to William if he didn`t already know.

``I have spoken to my father of stepping down. Of giving up his power.``I stood up from the chair as I no longer saw William through the window and wanted to find out where he was going. As I did she stood up as well and we walked to the door where hearing us move Draco opened the door and followed us as we walked. ``I told him to move on because his people didn`t respect him anymore.`` That was a brave thing for her to say to her father. I knew from my own relationship with my father that when I resisted him I was put into a spell and had my memory wiped, so there were consequences for resisting those above you.

``What did he say to that.`` We reached the end of the corridor and I followed Aria as she led me towards the cathedral sized building that William had entered.

``He doesn`t believe me. He believes that he loved. He thinks the people have forgiven him, and anyone who tried to tell him otherwise he either ignores, or tells himself they are joking. There is no getting through to him I fear.``

``My brother plans to speak to him, and let us hope that has the effect of making him see what the truth is.`` I know that William knew it would be nearly impossible to remove Byron as he was still loyal, and despite his incompetence it would set a horrible presedent and despite hating their lord it would bring anger amongst far too many vassals around the valley and beyond. Power my brother said was precarious, and if he brought down Byron Arryn every single lord, and Lady in the Kingdom would wonder if the tyrant king was coming for them next. 

``If anyone can convinse him to do what is right, it is the King.`` We reached the door and were greeted by the handsome Paul Arryn of whom had his wife Lucie Krone on his arm. Both bowed as was expected, and led us into the cathedral with a greeting. 

Walking into the giant room I saw William arrayed against a massive group of nobles, with Jasper and Emmett directly around him and Jasper looked absolutely cold hearted seeing William surrounded. Leven walked towards me with the young Sansa Starke, and her new husband Harrold Hardyng. The two would bow before, me along with Leven of whom gave me a quick smile before standing beside me. ``Princess Alice it is a true joy to have you in our remote city. Your family has brightened this land in more ways then I can ever truly appreciate.``

``Hanna was one of our most dear friends growing up, and we wouldn`t have dared miss a chance to see her wed. The city has certainly been turned into quite the jewel since I was last here.`` I had never imagined myself returning to this place, but William couldn`t stay in one place anymore. He was losing himself more and more each day, and unless I could change the path he was on he was going to kill himself trying to see her again. It seemed so long since he was carrying the lifeless body of Amber from the city, and I couldn`t believe he had the strength to return here where so much bad had happened. 

``Terrible business Princess. I never met your late brother, but I know that despite what he became in the end he was still your brother, and I`m sorry for your loss.`` I felt bad that I had never met her before. When we had travelled to Stormwind she was in Winterfell, and while I had met nearly all the Starke`s she and her brother Rickon were one of the few I had not had the oppurtinity to meet.

``I appreciate that Lady Sansa you are too kind. My brother did more damage to your husbands people then we can ever repay, and I`m beyond happy to see things becoming positive here.`` She smiled at me, and as she did I noticed how young she was. I had thought she was of similar age to me, but it was clear she was somewhat younger, and from the way she held Harrold`s hand she was very nervous. ``How have you come to like Berne Sansa.``

``It is the same sort of climate as my home in Winterfell, and with Harrold at my side I have been very well taken care of. I will honestly be sad to say goodbye to Berne.`` As she shared a smile with Harrold, I felt out of the loop. Where was she to go that would force her to say goodbye to the city. As if sensing my confusion Leven spoke up.

``The Kingdom will be very proud to have Harrold as the Lord of the new western province. I know that Alice was one of the most strong supporters of your rise Sansa.`` The young Sansa Starke looked shocked, and again I realized how distinct I was from even her scale of nobility. It would never really matter how high up the power tree someone reached, me and my brother were always going to be somewhat seperate from them.

``We decided to name the new city Greengarden, and I promice your grace that we shall turn it into a fortress against our enemies.`` His armor and tone made him seem quite the brave young man, and I wondered if the ruins of the west would claim him, or whether he would prove himself correct.

Meeting with the elements of House Arryn it did not take long to notice the absence of Byron Arryn of whom in public excuses were made in regards to his sickness, but once the required entrance was done and William followed Hanna, and Aria Arryn into the Palace Grounds of Berne the truth would quickly come out. William would during this time convince the Lords of Berne to begin an expansion into the western lands, and would bring in several allied Elves of the west of whom promiced their support in this action. When determining of whom would be the new lord of the state being formed westward it was determined that Sansa Starke and her new husband would form the leadership under House Hardyng. As the final days before the wedding came about William travelled the city with his family and Hanna as the night came he would make love to Bella but once they were done he left her asleep in bed and went to find Alice. Finding Alice he told her that he didn`t feel the same way for Bella that he had, and he didn`t know how to get it back as he loved Brooke. Alice and William would speak for nearly the entire night, and she was able to convinse him to not do anything rash, but once again she knew that he was sitting on the edge of a knife without Brooke, and for the first time she worried he might not actually be able to move past her death.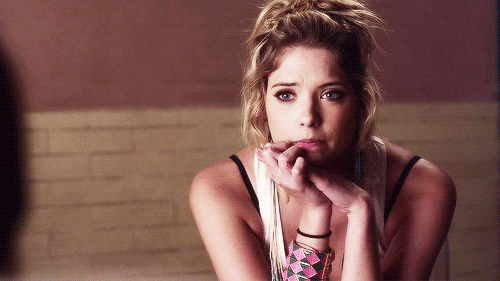 The actual wedding went by without problem, and following this Alice would accompany William and Thomas as they walked the ramparts of the outer tier of Berne. Walking along the walls William, and Alice held Thomas's hand as William told his son about the bravery of his mother during the siege of Berne, and for the first time in his life Thomas learned the whole truth of what had happened to his mother. Continuing to talk William discussed with Thomas his place in the family, and while Thomas was young he was old enough to understand that his father was telling him that he was not a base born bastard as William had legitimized him. The talk would brighten William somewhat as after Thomas left Alice was able to convince him that if nothing else he needed to be strong for his children, and grudgingly she included the two he had with Brooke in that number as well.
"

So much had changed since we were children, but the simple fact remained that one of my best friends was gaining a husband and that was a moment to stop and thank the world around us.

"

—

Alice Lovie
Following an argument with Jasper it is Alice that goes to find Marcel Lovie II. and together the two stand on the balconies of the Arryn estates and discuss their relationship and how close the two have gotten over the years. As Alice goes to leave for bed Marcel gives her a gift and taking it back to her room she opens the gift discovering a tiny stone and beside the stone a note that detailed that the small stone was a magi device that allowed the two to communicate no matter how far apart they were and as she touches the stone which is attached to a necklace she feels Marcel's thoughts as if they are her own. Before leaving Alice would watch as Hanna and William discussed his affair with Brooke, and how he loved her so much that it felt painful just getting up anymore. William would also mention for the first time to her that he wanted to find the Dragons, and that he thought with everything inside himself that if he did then Lucerne could survive.
Arrival of Hillsbrad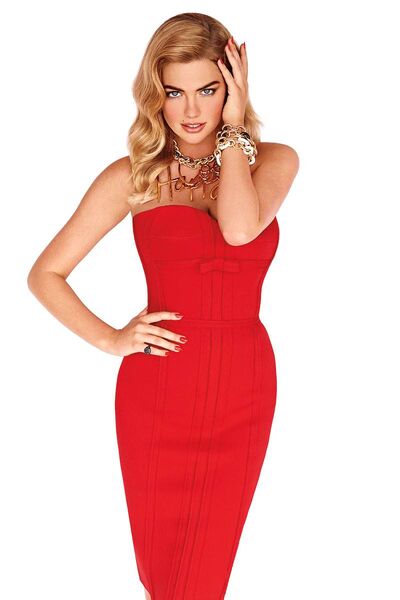 "

I thought for a very long time that I would inherit House Brent. I see now that was foolish. You have your heir, and I'm not content to sit here quietly as his knight.

"

—

Franklin Brent
It would be following his taking part in the defense of Castle Stragnarax that a emotionally devastated Franklin Brent would return to Marburg where his wife Karyl Reyne is waiting for him alongside their son Davin Brent, and seeing her waiting for him he collapses into her arms utterly spent by the feeling that he got nothing from all his years of devoted work for his father. Sharing a moment together he tells her he is done running errands for his father and wants to rule something himself leading to him telling her that he was going to go and find his father and tell him that he needed to let him go and find his own lands. Meeting with his father his father would reluctantly send him to Berne where the wedding of Hanna Arryn was looking to be the beginning of what rumors were saying would be William's desire to expand into the lands west of Berne forming a new province there. Travelling to Berne with a small force and his wife he is met on the road by Dexter Hill of whom continues to be disliked by Karyl but their friendship leads Franklin to invite Dexter to join him on the road to Berne though in order to make his wife happy he travels at the front of the force while Franklin and his wife stay in the middle.
"

I saw your coming in the water Franklin Brent. You and I were destined to meet here.

"

—

Franklin Anikka Salburg
Delayed by a collapsing portion of the path through the Dragon's Pass the forces of Hillsbrad under Franklin Brent would arrive following the wedding of Hanna, and Harrold, but did meet the forces of the royal family on the road.
Family Members
Relationships
Franklin Brent
See Also : Franklin Brent
"

She was the first thing I ever truly desired. I mean you look at girls and there was a piece of me that wondered what they felt like, but until she came along that thought never even approached being a reality.

"

—

Franklin Brent
Karyl Reyne, and Franklin Brent start off as bethrothed, and Karyl came quite excited as she was only told about the handsome young knight she was bethrothed too, and the whispers about his inability to touch anyone was something that was hidden from her. In the early days Franklin appeared the perfect gentlemen but she couldn't get him to be phyically intimate with her, and this caused her a great amount of frustration. Eventually she came to understand him, and in this understanding she found that he had a debilitating problem where he got extremely uncomfortable if touched by anyone he didn't fully trust. She came to earn his trust over time and despite the fact that he continued to suffer through this she found him finally able to physically become intimate with her leading to the birth of their first child midway through the Rise of Lucerne. As she was basically the only person he felt comfortable touching their relationship exploded, and he showered her with love and devotion, and as his power grew he showered her with an increasing amount of devotion, and she loved him with a deeper and deeper amount of affection as well. When the decision of Castle Stragnarax' s lordship was decided and Franklin came to understand his place, it was Karyl that he decided with that he would leave his families province and go west with his knights and try and create a living for himself and his wife and children.