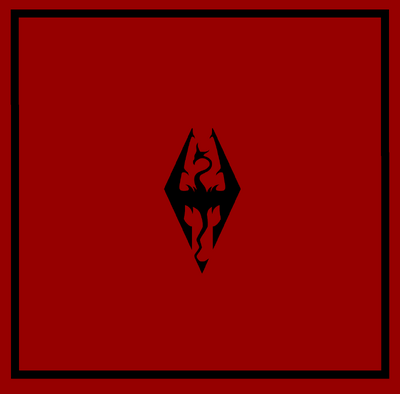 Kyle Eustern is the son of Gregory, and Lila Eustern making him a member of House Eustern. Rebecca Black has one child in the form of Axia Eustern of whom was consieved between Rebecca Black and Lyle Crakehall but following the death of Kyle Eustern she would tell the story that the child was Kyle Eustern's and publicly this is seen as the truth of things.
Characteristics
Personality
History
Early History
The True Cost of Lying
Why not just kill yourself Ephraim. You are a monster, and somewhere deep within your soul you must understand your being alive is the greatest of sins.
Playing Games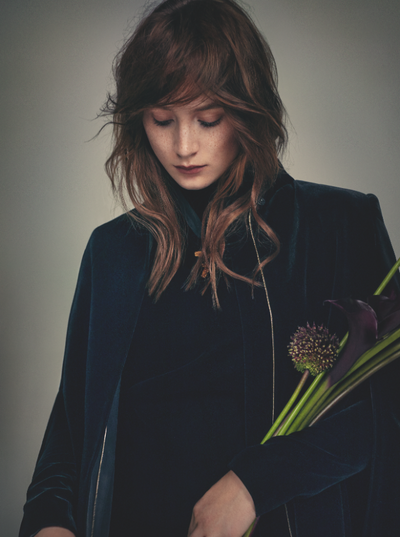 "

Did you think that all of this would come free? Did you think you could steal from me and there would be no cost? There is always a move, and counter move in life, and the only thing I'm sorry about is that you moved against me first

"

—

Cellia Black
Following the return of Rebecca from the Dragonoph Temple it was Rebecca's father William that finally arranged a betrothal with Kyle Eustern of whom was a kind young man and someone who thanks to her rebuilding emotions Rebecca came to believe would be a good husband since Lyle was already married. The two would spend hours riding together outside the city and as Kyle showed her how much he wanted to be a good husband to her she fell in love with the idea of him, and feeling hopeful for the first time in months she returned home where she talked with her mother about things telling her she was sorry for everything she had put the family through and the two would patch themselves up due to this conversation. The next day Kyle would come to stay at the House Black estate for the months that would come before their marriage and to get to better know his future wife, and thus following this Rebecca became officially betrothed to Kyle Eustern of House Eustern, and so everything was starting to look up for her as she had now completely come to believe the lie that Ephraim Black was not involved in the killings and it was nothing more then an accident. Two Months into Kyle staying with them at the estate, and a month before their wedding it was Ephraim Black that returned to the estate in order to get information from Cellia, and speaking with his mole at first she was reluctant to tell him that Rebecca was happy again, but she was tricked into turning on Rebecca when Ephraim lied and told her that he had spied Rebecca and Lyle sleeping together. Cellia would following this lie tell Ephraim that Rebecca had found happiness with Kyle and they were living as a family of sorts in the estate house they shared with his son Tobin Black, and at this information it was Ephraim that decided her time was up and the game was on.
During the two months of Kyle living with them at the estate it had been Kyle and Rebecca who had come to spend all day together riding and then at night they would come back and spend time where he was staying talking with Lola, and Tobin and the three became quite close. Ephraim waited until they had returned from riding and sneaking inside the Estate as he didn't want anyone to know that he had returned to Forks from the east where everyone believed he was, and entering the estate he watched as Kyle and Rebecca kissed goodnight and as Kyle went downstairs to his room he blocked Rebecca from leaving and sat her down. Rebecca in this moment was torn between believing her created lie that Ephraim was innocent and seeing the truth right in front of her, but she was not going to be asked to fight these two as Ephraim would go and get Kyle bringing him into the room and then explaining to Rebecca that the game was now on. Realizing that Ephraim was going to kill Kyle she got in front of a shocked and confused Kyle trying to protect him but Ephraim knocked her down and then brutally murdered Kyle smashing him into pieces with a mace.
"

I kept my word to you. I gave you time to rebuild youself. Now its time to start playing the game. Lets knock down some of those bricks you've built for yourself.

"

—

Ephraim Black
As Ephraim explained to Rebecca that she needed to now start playing they were both shocked when the young Lola walked into the room and called for her papa in the form of Ephraim Black and in this moment Rebecca realized again the depths of madness of Ephraim when he murdered his own daughter leaving her body beside Kyle. Lola had let out a scream which brought Tobin to the room and without a word Ephraim murdered another of his children bashing Tobin's head into the ground, and leaving Rebecca unable to move in horror. Waking up the next morning Rebecca Black would wake up and hope to Glaurung that everything for the previous night was just a terrible dream, but as she lay in bed silently for a few minutes she jolted up to the sounds of her mother screaming out. Going to her mothers screaming she would find that it was not a dream when she entered the house and saw the slain bodies of Lola, Tobin, and Kyle still left in the same spot as she remembered from the previous day. At the sounds of the screaming her father, and brother alongside several guards of House Black would come running and seeing what she saw they would go into the house to find the murdered members of House Black and Kyle Eutruce inside. 
Continued Madness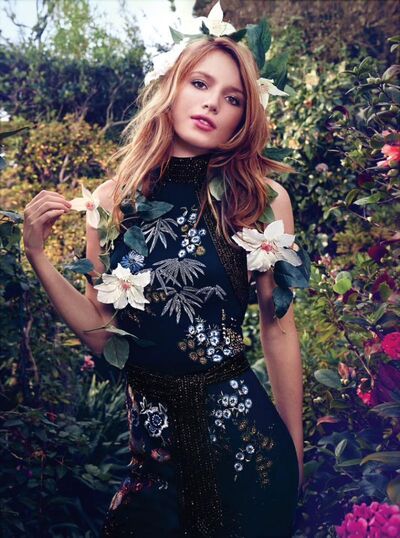 "

I told him. You want to know why there dead Rebecca. They are dead because my husband loves you more then he loves me and that just isn't fair. Why the hell should you get everything you want? I took something from you, and I am not sorry for one second that I told Ephraim.

"

—

Cellia Black
Following this the family would have little time to absorb this devastating moment as only a week later Tobin died after becoming overcome with a horribly violent fever and died days later. Following this Colin was the lone survivor of his family other then his father as his mother died in her sleep without any apparent cause of death. Rebecca first attempted to poison Ephraim but Ephraim discovered the plot and to punish her he placed the poison in food that was then given to Rebecca's horse killing the horse. Following her failure to poison Ephraim she would try to kill him in his sleep, but sneaking into his room with a dagger he just laughed at her as she proved unable to do the act. Ephraim would not confront her on any of these attempts by her despite clearly knowing what she had tried to do and in this way Rebecca Black begin to feel increasingly isolated, and depressed, and it was in this state that she would found by her true love Lyle Crakehall. Lyle Crakehall of whom still loved her and he was able to over time slowly drag her out of her depression, and the begin seeing each other more and more. Cellia Black would understand the feelings that her husband Lyle had for Rebecca and seeing the two getting closer she would threaten Rebecca to stay away from her husband, but Rebecca was the more important noble and thus rejected this threat from Cellia saying she would be close to whoever she wanted. As Rebecca Black and Lyle Crakehall continued to rebuild their relationship while Cellia Black watched on from afar it would be Rebecca that finally completely opened up to Lyle about what had changed in her. Revealing to Lyle everything that had happened at the farm and all the threats she had been given by Ephraim ever since Lyle would kiss her following this revelation and the two would make love, but neither knew that this entire time they were being watched by Cellia Black of whom watched the two make love and overwhelmed with anger she would begin to plot her revenge on her cousin Rebecca.
Family Members
Relationships
Community content is available under
CC-BY-SA
unless otherwise noted.