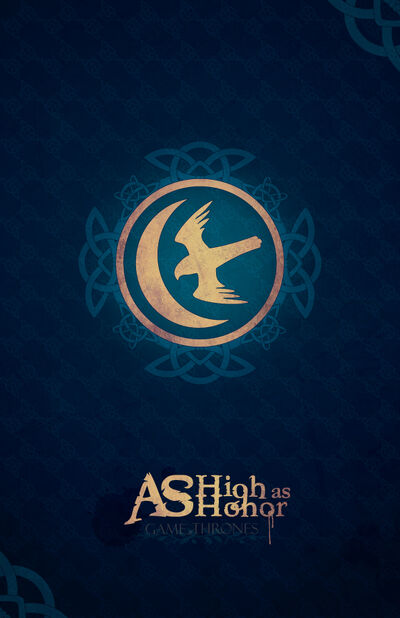 Marwyn Krinner
is the daughter of Benjamin, and Kerstin Krinner making her a member of House Arryn through her mother, and a member of
House Krinner
through her father. Marwyn Krinner has two siblings in the form of Harrold, and Danzal Krinner of which Danzal Krinner is the heir to the power of House Krinner and is the most influencial of the house under their father  and her brother Harrold Krinner is an intelligent if weak young man that has become a leader in the economic movement of House Krinner.
Marwyn Krinner was born the second child of Benjamin Krinner, and this led to a percieved future that would be powerful for House Krinner. She grew up a very beautiful and intelligent young women, and this led to many suitors for her hand in marriage, but her father coveted her and continuesly said no for years, until he finally searched for a marriage on the basis of a matrilinearl marriage which was very rare in the Valley of Lucerne. During the events of the Rise of Lucerne her father would arrange a marriage between her and the third son of House Dane in the Riverlands which finally gave Marwyn the oppurtunity that she was waiting for. Arthur Dane would arrive in Berne a month later with a small entourage, and they were shocked when he was only twelve years old, but Marwyn was forced to accept this and treated him with great respect.
History
Early History
Marwyn Krinner was born the second child of Benjamin Krinner, and this led to a percieved future that would be powerful for House Krinner. She grew up a very beautiful and intelligent young women, and this led to many suitors for her hand in marriage, but her father coveted her and continuesly said no for years, until he finally searched for a marriage on the basis of a matrilinearl marriage which was very rare in the Valley of Lucerne. During the events of the Rise of Lucerne her father would arrange a marriage between her and the third son of House Dane in the Riverlands which finally gave Marwyn the oppurtunity that she was waiting for. Arthur Dane would arrive in Berne a month later with a small entourage, and they were shocked when he was only twelve years old, but Marwyn was forced to accept this and treated him with great respect.
Wedding of Hanna Arryn
Wedding of Hanna Arryn
You truly look beautiful my friend. May the dragon always shine down on you as he does today.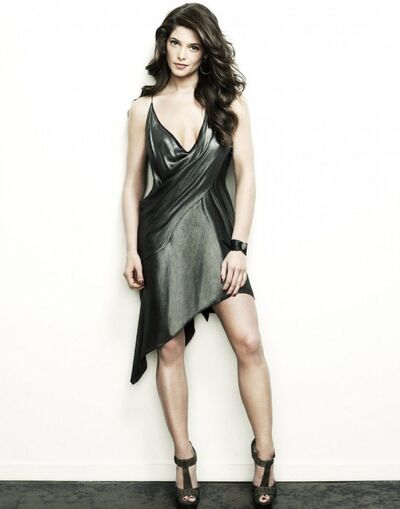 "

William needed to get away as he had stopped living after Brooke died. While anyone around him might have not noticed any difference for those that truly knew him they knew he was a shell of himself.

"

—

Alice Lovie
With the death of Brooke Scott, William had been forced to deal with it in silence until his break down with Alice, but since then despite promising to talk to her he kept it inside, and he fell into a secretive depression. During this time the only person he discussed any of his emotional problems with was Leven Martell of whom at this point he begin to become somewhat more then just friends with again, but despite this emotional shift between the two of them it never changed physically. Alice wanted her brother back, and tried many things to get him back, but when they did not succeed she found the perfect opportunity when their old friend Hanna Arryn prepared for her marriage to Harrold Krinner, and in order to support one of his oldest friends she was able to convince him to travel westward. Returning to the scene of so much death would have been more painful but nearly every member of House Lovie traveled west alongside the whole Shadow Council outside of Edward Cullen of whom was in Lorderon dealing with the Arthas situation. Travelling westward wasn`t such a huge deal for many of them but for Thomas that was the last place he had been alive with his mother, and returning there with his family was a huge moment for the young man. When the group reached the outskirts of Berne the army he traveled with would camp outside the gates and inside the internal valley before they entered the city. Greeted by all the lords and ladies of Berne and the entire province William and the rest of the group would smile and share great love once more when Hanna Arryn, and her sister Aria exited the gate and made their way to them. Hanna, and Aria led them inside the city, and they all marveled over the rebuild that had went on inside the city under the leadership of Aria Arryn, and it was then that they would begin mingling leading to William being pulled away from Alice and taken to meet all the leaders of the city.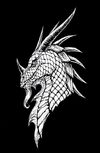 The Rise of Lucerne
I saw the destruction of the world, and knew I had to stop it. There was nothing left to do but become bigger then everyone else. The Empire was never going to be the beacon the world needed it to be. Westros was on fire. The Bretonians had reached for the stars and been burned. And the old shadow of Numeron was fading far too quickly. It was left to us in Lucerne to change the fate of all those who wished to reject darkness. We were the last hope for a world who had long since given up on believing.


I watched from afar as he stood on the balcony, and watching as my brother the king walked with several of the lords of Berne. My brother was planning the expansion of Lucerne`s assets into the west, and Lord Byron Arryn was no where to be found. I had heard from Hanna that he was now called the scared bird by those that served him when he was not around, and in a truth so horrifying it was almost laughable Benjamin Krinner had called him Lord Veregnst Arryn which meant scared bird in old German.

``Is it true that they call him the scared bird.`` Aria was a loyal girl, and intelligent beyond nearly everyone I had met, but I thought she would speak the truth to me. We had known eachother back in Lucerne, and our relationship was such I could trust her.

``It is true Alice.`` There was shame as she said it, and that pained me.

``I heard he was absent, and perhaps even pathetic during the time of my brother here, but to see him this way is sad.`` It was now legend how he had abandoned his dying niece, and then not even lifted a finger as Sean had stabbed his own wife. What sort of man can stand and watch that, and do nothing. 

``My father is not a brave man. Not the type that instills love or adortion from his lords, or anyone really. My mother was perhaps the last one that loved him. Loved him truly for who he is.``

``What do you think could be done in terms of fixing the situation here.``Her honesty was something I truly valued, and despite not knowing if she could actually affect change I would listen to her advice and pass it on to William if he didn`t already know.

``I have spoken to my father of stepping down. Of giving up his power.``I stood up from the chair as I no longer saw William through the window and wanted to find out where he was going. As I did she stood up as well and we walked to the door where hearing us move Draco opened the door and followed us as we walked. ``I told him to move on because his people didn`t respect him anymore.`` That was a brave thing for her to say to her father. I knew from my own relationship with my father that when I resisted him I was put into a spell and had my memory wiped, so there were consequences for resisting those above you.

``What did he say to that.`` We reached the end of the corridor and I followed Aria as she led me towards the cathedral sized building that William had entered.

``He doesn`t believe me. He believes that he loved. He thinks the people have forgiven him, and anyone who tried to tell him otherwise he either ignores, or tells himself they are joking. There is no getting through to him I fear.``

``My brother plans to speak to him, and let us hope that has the effect of making him see what the truth is.`` I know that William knew it would be nearly impossible to remove Byron as he was still loyal, and despite his incompetence it would set a horrible presedent and despite hating their lord it would bring anger amongst far too many vassals around the valley and beyond. Power my brother said was precarious, and if he brought down Byron Arryn every single lord, and Lady in the Kingdom would wonder if the tyrant king was coming for them next. 

``If anyone can convinse him to do what is right, it is the King.`` We reached the door and were greeted by the handsome Paul Arryn of whom had his wife Lucie Krone on his arm. Both bowed as was expected, and led us into the cathedral with a greeting. 

Walking into the giant room I saw William arrayed against a massive group of nobles, with Jasper and Emmett directly around him and Jasper looked absolutely cold hearted seeing William surrounded. Leven walked towards me with the young Sansa Starke, and her new husband Harrold Hardyng. The two would bow before, me along with Leven of whom gave me a quick smile before standing beside me. ``Princess Alice it is a true joy to have you in our remote city. Your family has brightened this land in more ways then I can ever truly appreciate.``

``Hanna was one of our most dear friends growing up, and we wouldn`t have dared miss a chance to see her wed. The city has certainly been turned into quite the jewel since I was last here.`` I had never imagined myself returning to this place, but William couldn`t stay in one place anymore. He was losing himself more and more each day, and unless I could change the path he was on he was going to kill himself trying to see her again. It seemed so long since he was carrying the lifeless body of Amber from the city, and I couldn`t believe he had the strength to return here where so much bad had happened. 

``Terrible business Princess. I never met your late brother, but I know that despite what he became in the end he was still your brother, and I`m sorry for your loss.`` I felt bad that I had never met her before. When we had travelled to Stormwind she was in Winterfell, and while I had met nearly all the Starke`s she and her brother Rickon were one of the few I had not had the oppurtinity to meet.

``I appreciate that Lady Sansa you are too kind. My brother did more damage to your husbands people then we can ever repay, and I`m beyond happy to see things becoming positive here.`` She smiled at me, and as she did I noticed how young she was. I had thought she was of similar age to me, but it was clear she was somewhat younger, and from the way she held Harrold`s hand she was very nervous. ``How have you come to like Berne Sansa.``

``It is the same sort of climate as my home in Winterfell, and with Harrold at my side I have been very well taken care of. I will honestly be sad to say goodbye to Berne.`` As she shared a smile with Harrold, I felt out of the loop. Where was she to go that would force her to say goodbye to the city. As if sensing my confusion Leven spoke up.

``The Kingdom will be very proud to have Harrold as the Lord of the new western province. I know that Alice was one of the most strong supporters of your rise Sansa.`` The young Sansa Starke looked shocked, and again I realized how distinct I was from even her scale of nobility. It would never really matter how high up the power tree someone reached, me and my brother were always going to be somewhat seperate from them.

``We decided to name the new city Greengarden, and I promice your grace that we shall turn it into a fortress against our enemies.`` His armor and tone made him seem quite the brave young man, and I wondered if the ruins of the west would claim him, or whether he would prove himself correct.

Meeting with the elements of House Arryn it did not take long to notice the absence of Byron Arryn of whom in public excuses were made in regards to his sickness, but once the required entrance was done and William followed Hanna, and Aria Arryn into the Palace Grounds of Berne the truth would quickly come out. William would during this time convince the Lords of Berne to begin an expansion into the western lands, and would bring in several allied Elves of the west of whom promiced their support in this action. When determining of whom would be the new lord of the state being formed westward it was determined that Sansa Starke and her new husband would form the leadership under House Hardyng. As the final days before the wedding came about William travelled the city with his family and Hanna as the night came he would make love to Bella but once they were done he left her asleep in bed and went to find Alice. Finding Alice he told her that he didn`t feel the same way for Bella that he had, and he didn`t know how to get it back as he loved Brooke. Alice and William would speak for nearly the entire night, and she was able to convinse him to not do anything rash, but once again she knew that he was sitting on the edge of a knife without Brooke, and for the first time she worried he might not actually be able to move past her death.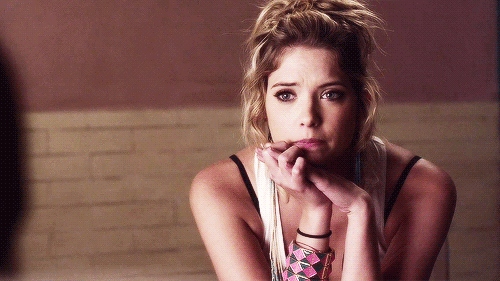 The actual wedding went by without problem, and following this Alice would accompany William and Thomas as they walked the ramparts of the outer tier of Berne. Walking along the walls William, and Alice held Thomas's hand as William told his son about the bravery of his mother during the siege of Berne, and for the first time in his life Thomas learned the whole truth of what had happened to his mother. Continuing to talk William discussed with Thomas his place in the family, and while Thomas was young he was old enough to understand that his father was telling him that he was not a base born bastard as William had legitimized him. The talk would brighten William somewhat as after Thomas left Alice was able to convince him that if nothing else he needed to be strong for his children, and grudgingly she included the two he had with Brooke in that number as well.
"

So much had changed since we were children, but the simple fact remained that one of my best friends was gaining a husband and that was a moment to stop and thank the world around us.

"

—

Alice Lovie
Following an argument with Jasper it is Alice that goes to find Marcel Lovie II. and together the two stand on the balconies of the Arryn estates and discuss their relationship and how close the two have gotten over the years. As Alice goes to leave for bed Marcel gives her a gift and taking it back to her room she opens the gift discovering a tiny stone and beside the stone a note that detailed that the small stone was a magi device that allowed the two to communicate no matter how far apart they were and as she touches the stone which is attached to a necklace she feels Marcel's thoughts as if they are her own. Before leaving Alice would watch as Hanna and William discussed his affair with Brooke, and how he loved her so much that it felt painful just getting up anymore. William would also mention for the first time to her that he wanted to find the Dragons, and that he thought with everything inside himself that if he did then Lucerne could survive.
Arrival of Hillsbrad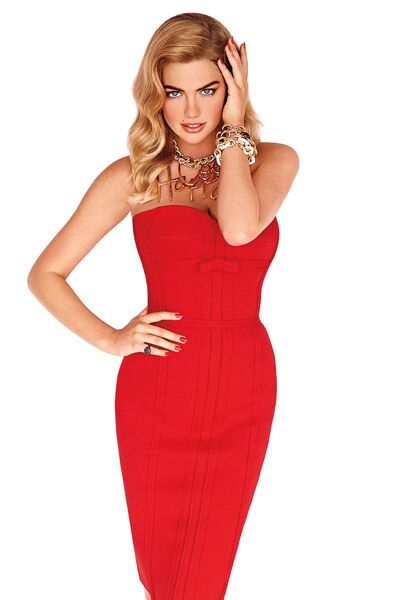 "

I thought for a very long time that I would inherit House Brent. I see now that was foolish. You have your heir, and I'm not content to sit here quietly as his knight.

"

—

Franklin Brent
It would be following his taking part in the defense of Castle Stragnarax that a emotionally devastated Franklin Brent would return to Marburg where his wife Karyl Reyne is waiting for him alongside their son Davin Brent, and seeing her waiting for him he collapses into her arms utterly spent by the feeling that he got nothing from all his years of devoted work for his father. Sharing a moment together he tells her he is done running errands for his father and wants to rule something himself leading to him telling her that he was going to go and find his father and tell him that he needed to let him go and find his own lands. Meeting with his father his father would reluctantly send him to Berne where the wedding of Hanna Arryn was looking to be the beginning of what rumors were saying would be William's desire to expand into the lands west of Berne forming a new province there. Travelling to Berne with a small force and his wife he is met on the road by Dexter Hill of whom continues to be disliked by Karyl but their friendship leads Franklin to invite Dexter to join him on the road to Berne though in order to make his wife happy he travels at the front of the force while Franklin and his wife stay in the middle.
"

I saw your coming in the water Franklin Brent. You and I were destined to meet here.

"

—

Franklin Anikka Salburg
Delayed by a collapsing portion of the path through the Dragon's Pass the forces of Hillsbrad under Franklin Brent would arrive following the wedding of Hanna, and Harrold, but did meet the forces of the royal family on the road.
Death of Byron Arryn
The Death of Byron Arryn
I wasn't there in the end for him. I couldn't have been there at the end for him. As much as I loved him as my father, he was a monster who had failed his people. He deserved to be alone. He deserved to die the same way so many of his people were forced to die.
"

I got the letter before my father did and the moment I did I knew everything was going to change. He was surviving simply off the lie he told himself about my brother, and if he learned the truth with his own eyes it would finish him.

"

—

Aria Arryn
The city of Berne was tense as Aria, and Hanna Arryn had become the most powerful leaders of House Arryn overpassing their father Byron of whom was hated by the nobles for his cowardess during the Battle of Berne. While this was happening Aria was somewhat rebuilding her relationship with her father and came to discover that her father still believed her brother Byron was going to come home, and it was for this reason that he was improving his image. It was weeks after discovering this that Aria Arryn would get a letter from William Lovie III. detailing to her that the Order of the Violet Dragon had narrowed down the location of Bill Lovie and that most her brother Byron had in fact been there, and he wished to know what Aria wished them to do with his body. Aria would for that moment remember the brother she knew so many years ago, and want to bury him in Forks where the family had grown up, and where she remembered him with fondness. First going to her sisters Hanna, and Spencer the group would speak kindly of their brother and the way in which they wanted to remember him, but at this point Aria would reveal what she knew about their father and his dependance on the memory of their brother, and they all realized he wouldn't survive the news. 
"

The three of us went to him and tried our best to say goodbye. It was a tragic moment as he knew nothing of what we were doing, and yet that conversation would be the last I would ever have with my father. I knew I didn't have the heart to tell him, and for that he died alone.

"

—

Aria Arryn
The girls would decide to spend time with their father one last time before they knew he would go off the deep end, and each of them had a different idea of what this would end with. The three would travel with a troop of Arryn troops north of Berne to a large waterfall where they spent the day together, and despite Byron becoming increasingly dillusional as he was kept away from Berne they had a good final time with their father. As they returned to Berne, Hanna would travel with only five men west to Greengarden, while Spencer would travel with a hundred men to Castle Scorpian where she planned to organize the living of the retreating refugees that the Violet Dragons had freed from both Orleans and the surrounding area. Left alone with her father Aria would be prepared to tell him when she grew weak and left it to Maester Coleman of whom she told to give the letter from William to once they had returned to Berne. 
"

I wasn't there in the end for him. I couldn't have been there at the end for him. As much as I loved him as my father, he was a monster who had failed his people. He deserved to be alone. He deserved to die the same way so many of his people were forced to die.

"

—

Aria Arryn
Aria would be in the keep of Berne when Maester Coleman, and Benjamin Krinner would enter followed by many other high nobles of the city. Maester Coleman would tell her what she already knew would be to pass, when he told Aria that Byron had thrown himself from walls of Berne and was dead. There was silence as though noone had loved Byron they cared deeply for Aria and thus gave her time to digest the news of her father's death of which she would sit with her head down for a moment before rising and addressing the assembled lords. Describing how good a situation they were in now she wished for them to support her as she took her claim to William Lovie III. in an attempt to make herself the Arch Dutchess of Berne. Benjaming Krinner would be the first to stand and support her, and following this many of the other lords quickly stood and joined the chorus of cheers and applause for her. Aria Arryn would call for the next oldest male of House Arryn in the form of Paul Arryn, and his brother Derek of which both arrived quickly as they were both in Berne. The three would meet and Paul would indicate that he believed she was the best choice, and Derek agreed, and thus Paul would travel with her to Forks where the funural for her brother and father would be held, and it would be there that they would support her claim to the control of Berne.
Funeral of an Arch Duke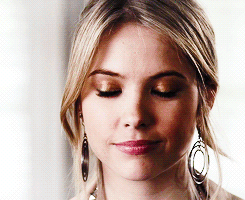 "

It was a strange thing to stand around and watch him go beneath the ground. I know he would have been happy knowing his body was so close to his heirs but I just wish it would have been different.

"

—

Hanna Arryn
Derek and Spencer Arryn remained in Berne in order to lead the city in the absence of Aria and nearly the entire nobility of the Grand State travelled to Forks in order to meet with the leadership of Lucerne and decide the new Lord of Berne, of which they overwhelmingly wanted to be Aria. Arriving at Forks Hanna and Aria were greated at the front of the caravans and at the entrance of Forks by William Lovie III., Leven Martell, Jasper Hale, Alice Lovie, Bella, and Charlie Swan and William would get off his Griffon and walk to the front where Aria and Hanna got off as well and he would hug Hanna and say his apologies for their loss. The funeral would go as expected with very few attending outside of the Shadow Council, and Bella Swan of whom wanted to support Hanna as she put her father to rest.
"

Did you come here thinking for even a second that I might reject you? If you did then I suppose I should elect a few more females to my council.

"

—

William Lovie III.
Following the ceremony the Shadow Council, and the Arryn sisters would meet in Swan Keep alongside Charlie Swan of whom would meet with Aria over what she wanted to say. Aria would make an impassioned speach detailing why William should name her the Arch Dutchess of Berne, and the others stayed silent and stared at William once Aria was done. William stayed silent for a moment before breaking out laughing causing the rest to laugh until finally William revealed there was never any question as to if she would be named the new ruler. Hanna would travel with her husband back with William and the others to Lucerne where she would plan to stay for several months in better climate and try and help the sickly Harrold Krinner as they attempted to have a child. William having named Aria the Arch Dutchess of Berne would make her the first female leader of a Grand State in the history of Lucerne, and she returned to Berne at the head of the massive force of Berne and finally okay with her position in the political landscape.
Family Members
Relationships
Community content is available under
CC-BY-SA
unless otherwise noted.