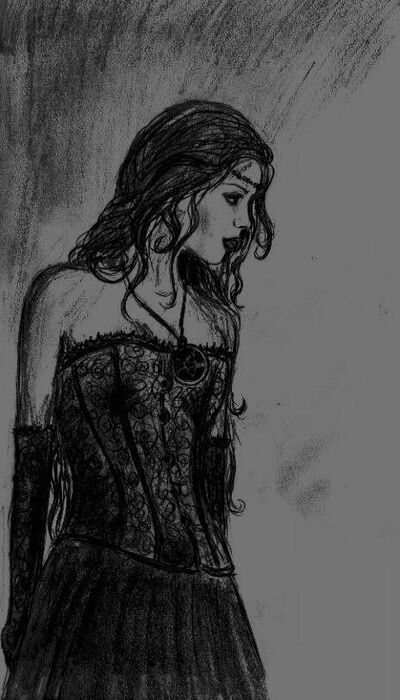 Nymphellia Longbottom
is the daughter of Frank, and Alice Longbottom making her a member of
House Longbottom
. Nymphellia Longbottom has three siblings in the form of Franton, and Augusta, and Neville Longbottom of which her brother Franton was a non Magi member of the family and led the families military order of which he eventually led into his own death at the Battle of Hogwarts, her sister Augusta was murdered during the massacre of House Potter and her defiled body was left as a trap for her parents to find, while her slightly younger twin Neville Longbottom is a central figure of Hogwarts and her closest friend and confidant during their youth.
Nymphellia Longbottom was born the final child of Frank and Alice Longbottom and during her youth she was especially close to her twin sibling Neville Longbottom of whom was her best friend and closest support. Nymphellia Longbottom would come to Hogwarts despite her brother Neville commanding her not to and she arrived at the outskirts of the city the night before the Battle of Hogwarts and approached the camp of the Deatheaters where she would be captured by Gregory Malfoy of whom would later use her capture as a taunt against Neville Longbottom.
History
Early History
Nymphellia Longbottom was born the final child of Frank and Alice Longbottom and during her youth she was especially close to her twin sibling Neville Longbottom of whom was her best friend and closest support.
Hogwarts Civil War
Main Article : Hogwarts Civil War
The Battle of Hogwarts
I know that you are preparing to fight. Your efforts are futile. You cannot fight me. I do not want to kill you. I have great respect for the teachers of Hogwarts. I do not want to spill magical blood. Give me Harry Potter, and none shall be harmed. Give me Harry Potter, and I shall leave the school untouched. Give me Harry Potter, and you will be rewarded. You have until midnight.
Battle of Hogwarts
Main Article : Battle of Hogwarts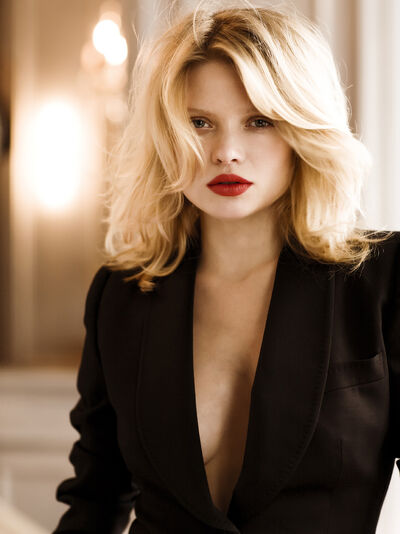 "

Look around you men and women of Hogwarts. Our enemies want to destroy everything that you are. They have killed your families. Murdered women and children, and showed themselves as monsters. Today we resist not because this is our duty. Today we resist because we are men and women of honor and morality and this is what we do.

"

—

Albus Dumbledore
Following the Night of Violence and the massacre of House Potter the forces of the Death Eaters had failed in their further attempts to anihilate the remainder of House Potter including extreme failures in the killings of Luna, and Sirius Potter of whom were basically undefended at a northern estate but had been rescued by Ron Weezly in the night. Following these failures and the return of Harry, and Ron to Hogwarts the Deatheaters were leaked that Harry had returned and brought their full forces to bear against Hogwarts in the form of hundreds of Deatheaters, and nearly four thousand men at arms against the defenders of Hogwarts who had not called on the vassals of Hogwarts and thus were low on foot soldiers but high on Magi fighters. Thus arriving and putting the city under siege they would realize that they could not hold their position for long and the only real form of diplomacy was Lord Voldermorte coming to the Hogwarts bridge and threatening the city if they did not release Harry Potter but he was rebuffed and thus true to his threats the Deatheaters would prepare their assault for the next day at mid-day. Very little diplomacy went between the two sides as following the Night of Violence it was very clear that the only purpose of the men of the Death Eaters was the destruction of the current members of Hogwarts that had not sided with them, and thus this left little room for haggling.
The Attack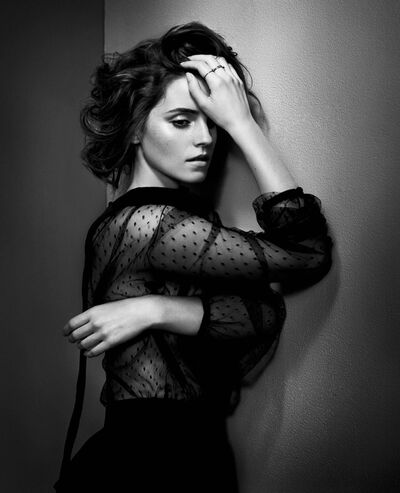 "

Your mother looked into my eyes Harry when she died. I saw the fear as I tortured her. I saw the fear as her eyes saw everyone she loved dying around her. It might have been the screaming of your cousin Walburga that was forcing the tears from your mother though. What we did to her even I shuddered for a moment at.

"

—

Tom Malfoy
With the morning coming and going and the defenders unwilling to hand over Harry Potter and the other surviving members of House Potter Tom Malfoy would reluctantly be forced to launch the assault despite knowing that his forces were not capable of taking the city. With the forces of the Death Eaters being pushed back all across the lines but the losses mounting on both sides it was Harry Potter that would leave the battlements along with Ron where he moved to duel Lord Voldermorte in what he thought would end the siege. As the two approached Tom Malfoy who was in the middle of killing
School of Magi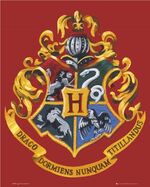 I grew up a young boy being told the stories of ancient Wizards, and Witches and the great things they did. One of these stories was of a great Magi fighting his entire life to defend the Magi world from the outsiders that hated it so much. He fought for years and years, and lost everyone he loved, and I remember asking my mother if this story had a happy ending. My mother carassed my hair before she told me that the story ended with the great Magi defeating the monster that had took everything from him, and the world was saved. I asked her what happened to the great Magi and she changed the subject. I realize now why she did that. The noble man defeats his enemy, and then he dies. This is the way of the good side. We fight and we lose everything just to save a world, that we will never see. It seems unfair to me that the good of the world is so cruely chosen to die, while the evil of the world is given free reign for however long they choose.
"I know things you don't know, Tom Malfoy. I know lots of important things that you don't. Want to hear some, before you make another big mistake?"
"Is it love again? Dumbledore's favorite solution, love, which he claimed conquered death?"
"You look at it as a tool, and thats why it is has never found you."
"Love is a tool Potter. Just because you fail to see it that way means little. Your mother had love. Your father. All the members of your family that I murdered had love. Did that protect them?"
"Love alone does not protect you."
"So what will stop you dying now when I strike?"
"You are such a sad creature Tom. You fail to see that having murdered my family...having killed innocents. That doesn't make you powerful."
"Then you must believe that you have magic that I do not, or else a weapon more powerful than mine?"
"I believe both."
"What is this weapon?"
---
"You have your victory Potter."
"You are not leaving here Tom."
"Strike me down then." He stared at me as more and more of the defenders swarmed to us and with only one Deatheater still by his side it was clear that it was done. "You can't do it." He smiled the same cruel smile he always did, and then flicked his finger disappearing into thin air. I felt the whip of his form flowing through the world as he teleported away. I could feel it and I could stop it from happening, but I knew he was right. If I pulled him back I would be forced to make a choice I wasn't ready too.
Retreat of the Death Eaters
"

I will return Harry Potter. This is not the end this is just the first dance in a long twisted game you and I shall play.

"

—

Tom Malfoy
Following the defeat of Lord Voldermorte by Harry Potter and his near death, along with the arrival in the west by a relief force from outside forces the forces of the Death Eaters would nearly to a man rout into a full scale retreat.
Family Members
Relationships
Gregory Malfoy
See Also : Gregory Malfoy
"

Your sister is mine. I will have her until the time comes she bores me. When that day comes she will be yours. I will send her to you. One piece at a time.

"

—

Gregory Malfoy
Neville Longbottom
See Also : Neville Longbottom
"

I failed you Nymphellia. I promised you that I would always protect you and keep you safe from harm. I failed you. I will find you. I will find you and make sure I never fail you again.

"

—

Neville Longbottom
Community content is available under
CC-BY-SA
unless otherwise noted.