Ol-Phellia Desrivia is the daughter of two members of House Desrivia making her a member of House Desrivia.
Ol-Phellia Desrivia would be born in the city of Fornost the ninth child of her father of whom was hundreds of years old but by the time of her birth her father was increasingly sickly due to the an increasingly failing health, and throughout her youth she was raised by her siblings as her mother became obsessed with keeping their father alive. Phellia would travel with her best friend Lucie Lovie into the Kingdom of Lolland and Kingdom of Stor and during this time would get her first taste of life outside of Arnor. Ol-Phellia would be captured during the Fall of Fornost and held prisoner, but following watching most of her family wiped out she was nearly comatose and during the occupation of Fornost she would be sexually abused for some time. Phellia would be discovered by Karl Donovan and was taken in by Karl and sent back with the many hostages that were released on the command of the Emperor of the Imperium, although she was emotionally devastated and barely functioning during this time.
History
Early History
Ol-Phellia Desrivia would be born in the city of Fornost the ninth child of her father of whom was hundreds of years old but by the time of her birth her father was increasingly sickly due to the an increasingly failing health, and throughout her youth she was raised by her siblings as her mother became obsessed with keeping their father alive.
Going South
Phellia would travel with her best friend Lucie Lovie into the Kingdom of Lolland and Kingdom of Stor and during this time would get her first taste of life outside of Arnor.
Second Arnor War
Main Article : Second Arnor War
Second Arnor War
This right here is a line. If you cross that line my friend we are going to have issues. Stay away from Arnor. Leave it to its own devises and our two nations can have peace...If you threaten them, then I'm going to threaten you....It is that simple.
The Fall of Arnor
You told me about lines. I didnt want to cross the line. But here were are.
Austrian Invasion of Arnor
Battle of Krost
Main Article : Battle of Krost
"

I could look out in the morning over the wall, and for a moment I couldn't see them. For a few moments they were hidden behind mist, and the trees. In those moments I liked to imagine the situation was different. I liked to think that my brother was still alive, and the world was at peace.

"

—

Liam Hemsworth
As the Empire invaded southward into Arnor the fortress of Krost was one of the areas they planned specifically against, and they would bring heavy artillery against the fort, alongside some ten thousand men at arms and two thousand knights would be sent under the command of Deiter Stroh of whom was a seasoned commander of whom was well aware of the skill of Liam and wasn't going to walk into a defeat as many previously had. Liam organized his defenses knowing they had to damage the artillery as best they could in the beginning or else their defenses would be greatly weakened, and for this he would array dozens of skirmishers in the trees before the army of the Empire was marching, and in the gaps large pits were constructed that would collapse when the siege machines passed over them. Deiter Stroh weakened much of this plan when he marched irregular troops first, and was well prepared for ambush from the trees and because of this the Arnorian skirmishers were heavily damaged and did little damage to the Empire army. The pits though were a different matter and they would destory upwards of half the siege machines in the Empire army while heavily delaying them as well as they filled them in so that they could keep moving.
"

They were just a swarming thing moving against us. Whatever there commander thought he must have known the one strategy they had we had no chance against. There numnbers. They just had too many troops...

"

—

Liam Hemsworth
Fall of Fornost
Main Article : Battle of Fornost
"

Magheim had been sacked. Krost was completed surrounded alongside Talheim. Fornost stood alone, and if it fell this all came crashing down. There was no future for Arnor once Fornost went down.

"

—

Natalie Portmane
Marcel Lovie II. would lead the army of the Kingdom of Lucerne into the Second Arnor War as the vangaurd of the larger force that was being gathered by William Lovie III. Travelling through the lands of the Kingdom of Stor they used the tunnels of the Dwarves of Dun Garek in order to reach the besieged land, and they were joined by several hundred Dwarves of whom remained behind in Frostmore instead of heading to Fornost. Marcel Lovie II. would arrive to find the city completely surrounded by the forces of Austria and in this way he moved into the surrounding forest and awaited darkness.
"

There were so many soldiers surrounding the city, and for a moment I felt like William Lovie II. who had saved the city on the back of a dragon.

"

—

Marcel Lovie II.
Using the night as an ally he was able to get very close to the Empire army before they knew what was happening, and ambushing them while most of the army was either asleep or facing the wrong direction a brutal melee ensued. Marcel and Fredrick Clegane would cut their way through the army of the Empire with their personal elite gaurd and find the command structure of the army and Marcel defeated Driam taking him prisoner. With the defeat of Driam Troy the rest of the forces begin surrending, and Marcel would quickly send the prisoners southward towards Frostmore while he took Driam Troy into Fornost where his additional forces allowed Fornost to hold against the siegers all around them.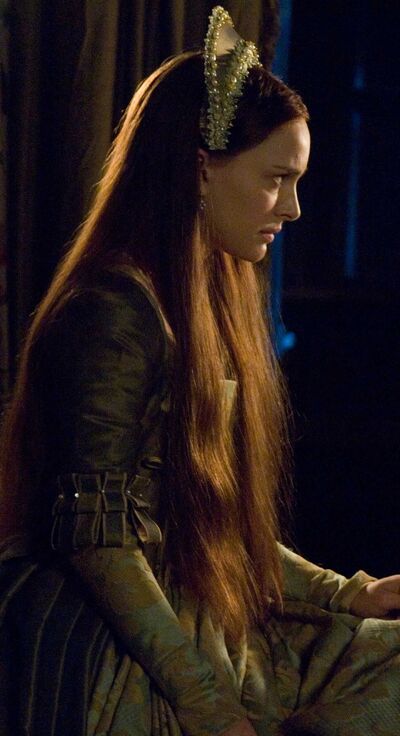 "

I had hoped that Driam Troy's capture would bring them to the table, but despite him being a hostage they refused to even respond to diplmocay. It became clear easily enough that the Empire was not interested in Arnor surviving in any form.

"

—

Marcel Lovie II.
With the capture of Driam Troy Marcel and the other commanders attempted to use diplomacy to push The Empire back, but discovered none of their attempts were met by even communication. Realizing there would be no end to this fight and it would be fought to the last drop of blood Sif Hemsworth, and Marcel would come to the conclusion that they needed to hold at Frostmore where the defences were greater. Due to this plan Marcel would be influencial in keeping the royal family of House Hemsworth alive after he made them aware of the fact that the Empire forces had made threats of what would happen if they captured the members of House Hemsworth. The siege of Fornost would become even more dire and potentially disasterous when the illusive Priam Troy would arrive with a larger army and a clear thought of defeating Fornost through whatever means neccessary. With the knowldge that the city was going to fall he would lead his forces and some of the defending Arnor forces out of the doomed city and prepare to move to Frostmore where they would make their last stand. Marcel would do his best to console his cousin Natalie but was unable to convinse her to hide, and because of this he was forced to sadly say goodbye to his cousin who was so brave, and took Britney, and Lucie Lovie with him out of the city and southward towards Frostmore. Inside Fornost the defenders led by Sif Hemsworth remained resolute in dying in defence of the city, and they held the walls to the last man as the siegers led by Priam Troy broke through the walls in several areas. Charging through the gaps in the walls the defenders would initially attempt to hold the gaps, but overwhelming numbers forced them to retreat back to the keeps that lay within the city, and defend themselves from there. Falling one by one the keeps and strongpoints were no match for the unending armies of Austria, and thus the final stand was made at the Royal Fornost Palace.
"

She was ready to die. Her life was a hollow shell now she told me, and I never knew what had saddened her to the point that she was ready to die. I took her son with me because she was a brave soul, and that kind of spirit needs to be protected as best you can.

"

—

Marcel Lovie II.
Priam Troy stood with the army for the first time demanding for Driam Troy's return but Sif Hemsworth laughed at him from the walls lying that Driam was dead, and that only his body would be discovered by the Teutons. Priam instead of ordering the storming of the keep would bring forth catapults and ordered dead cows fired into the palace grounds and did this the entire day causing disease to spread amongs the Atlantians. As the Palace grounds were bombarded with disease the rest of the city was pacified and the many nobles unable to retreat southward were taken into their control, including several members of House Hemsworth. As the defenders of the palace died in their dozens Priam begin firing burning oil into the palace and so few were the gaurds that they were unable to combat the fire and it spread horribly throughout killing the remainder of the defenders. Sif Hemsworth and a handful of defenders opened the Palace gates and attempted to meet their end in honorable combat, but Priam Troy would fire on them with archers, and crossbowmen killing them before this could happen.
Britney Turns Away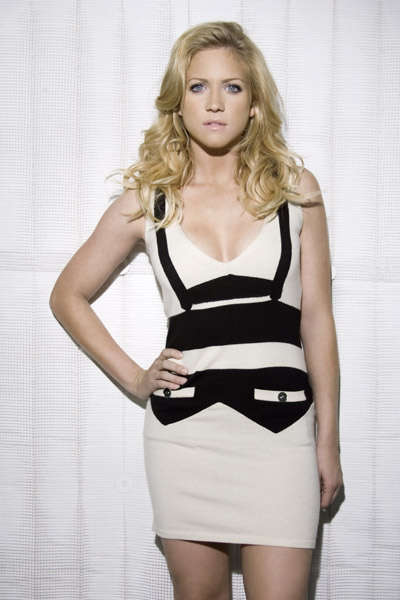 "

I saw who my mother really was in that moment. She spent her entire life telling me how dearly she loved my father, and yet here was her chance to save my father's cousin and she wouldn't even raise a finger. It would have taken nothing to help him, and yet she did nothing.

"

—

Lucie Lovie
As the army of Marcel Lovie retreated southward it was still filled with several thousand troops of the Order of the Black Numenorians led by Britney Hemsworth, and it would be this force that would dramatically change the outcome of the Battle of Frostmore. As they approached Frostmore she would be alerted by one her agents using one of the Magi Stones of Lucerne that the region of Lorderon had gone up in flame after discovering that Arthas Menathil was a chaos servent and was heading north with an army now no longer aligned with Lucerne. Realizing that no reinforcements were incoming she knew the fate of Arnor was sealed, but she also knew she needed time to get away, and thus she ordered her forces to sneak eastward during the night as they camped. Not alerting Marcel to the betrayal of Arthas Marcel was shocked in the morning when a quarter of his army was gone, but had no choice but to continue on to Frostmore. Britney took the entirety of her force as well as draining some of the defenses of Frostmore and traveled eastward before traveling southward into Dun Garek where she and Lucie bid goodbye to Arnor and made their way southward to new horizons.
Arthas Moves North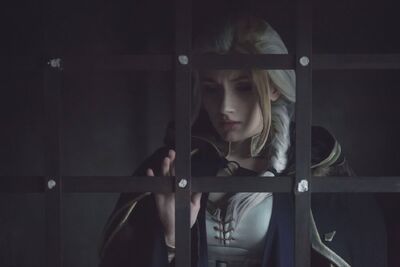 "

Don't do this Arthas. I just need more time.

"

—

Lucie Lovie
Last Stand of Marcel Lovie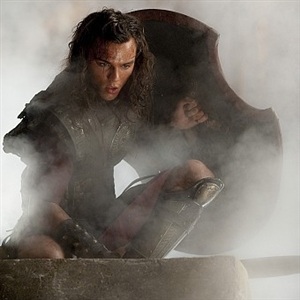 "

word from Dun Garek told me that noone was coming, and in that moment I knew what William would have wanted. He would have wanted me to retreat the army and save as many lives as possible. But as I looked around at the honorable people of Arnor I couldn't abandon them. So we fought, and so we died.

"

—

Marcel Lovie II.
As Marcel planned the defences of Frostmore alongside others he was horrified when the banners of the Empire of Valeria begin appearing on the western front, while The Empire's banners also begin appearing on the northern side of the fortress. Marcel upon all of these changes would make top priorty be the surival of as many of the Arnorian people as he could and they flooded southward into Dun Garek in increasing numbers as Frostmore turned into the last bastion of Arnor outside of Talheim. As the southern exit from Frostmore begin to be shut by the Valerians the remaining people inside Frostmore were forced to accept that they may be doomed, and Marcel did his best to quell the fear in the city, but it was as fear hit them that the Valerians struck against the western walls. The Valerians struck with hundreds of cultists, and more terrifying a few thousand demons struck the western walls and broke the moral of the defenders until Fredrick Clegane rallied them when he killed a larger demon. As the defenders rallied Fredick was struck by a black arrow killing him just as Marcel Lovie arrived to congratulate him on his turning of the tide. The defenders wanted to break and pull back but Marcel fought side by side on the western wall and held it for a time. During this desperate last defence while defending against cultists climbing up ladders it was Reingard Highdor that would be stabbed and slashed leaving his one arm gone and bleeding terribly from a wound to his stomach. Realizing that he needed help quickly or he would die it was Marcel that took him inside the tower they were defending and after telling Reingard that he would go and get a healer for him they both heard the fighting outside intensifying and opening the door saw the wall was falling. Realizing the situation Reingard would demand that Marcel leave and save the city over just him, and both crying they said goodbye as Marcel locked the tower door behind him leaving Reingard to bleed out in the tower.
"

It shocked me to learn that so many troops had already gotten through the Dun Garek passe, and I was elated by the news of Arthas's arrival.

"

—

Marcel Lovie II.
Marcel would arrange his forces into Frostmore following this because he was sent ravens by Arthas Menathil that his forces were incoming, and that he should remain there as the entire Lucernian army was only days away. As Frostmore was surrounded Marcel was confused as to where the relief was, but remained rresolute in following what he had been told, and for this reason he didn't retreat from Frostmore. The Valerians finally broke inside the walls, and he was told that The Empire forces had disaspeared from the north heading northward, and thus renewed that perhaps they were retreating in fear of the coming Lucerne army he fought with new passion in the defence of the city. As the city fell he defended the keep to the last, and was defeated in single combat by a Valerian man who had wings sprouting from his body and was just barely alive as he watched the forces of Valeria pull back. Marcel would wake up and find Arthas standing over him, but Arthas had completely given in to Chaos and would kill Marcel before desecrating his body and leaving the city.
Alice Discovers the Truth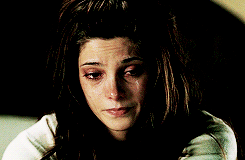 "

Marcel is dead.

"

—

Alice Lovie
While uncousioness the link between her and Marcel leads to her feeling his final moments from his point of view, and after this she wakes telling everyone around her that Marcel is dead.
Conversation Incoming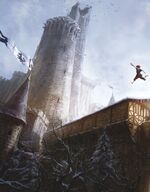 Fairmarket. The Riverlands. Lorderon, and Kul Tiras. Westbridge. All had fallen to our might. All had sworn the sword to the Valley of Lucerne. All that power, and yet I looked north and saw a great demon the likes of which I could not hope to resist. The Empire was the reason for growth. The Empire was the reason for everything we did. The Empire was the land that should have done great things for the world, but instead of this they did nothing. They allowed chaos to breed amongst them, and in that weakeness and failing they threatened to ruin the entire continent.

I lay broken on the ground, and the pain in my abdomen was more then I had ever felt before. I tried to get myself off the ground, but when I attempted to raise myself I realized my left arm wasn't there anymore. Feeling hopeless I slumped down more and for a moment I tried to imagine that this was how it would end.
I turned my head to the right and saw several of the Valerians laying dead nearby, and slumped against a wall to my right was Erik Fahnrich with a spear through his chest. Looking at the dead eyes of a man I had known for more years then I can count. The eyes of a man that had gaurded me since birth. It was more painful then I would have ever thought looking into his eyes would ever be.
My eyes felt so heavy in that moment but I was able to keep them open for long enough to see Martin Von Heever stumble over a fence to fall in front of me. The picture of honor every moment I had known him, here he lay in front of me with an arrow protruding from the back of his neck. I tried to get up to help him as he coughed but the pain struck through and I fell back against the wall.
It was in that moment I knew it was all over. My eyes were just so heavy. Everything around me seemed to just quiet down as if it knew this was the end, and it wanted me to have peace in this place. As I closed my eyes I felt a force pull me upwards, and as I opened my eyes I saw Arthas Menathil and behind him several of his men.
"Arthas...how did you get here" He had an angry look on his face as he said it, and seeing all this must have brought him great rage. But through his anger over our loss I smiled up at him knowing I wouldn't die alone. I knew enough about injuries to know I wasn't getting up from this one, but he was a friend in this place, and that was something.
He looked at me perplexed for a moment before smiling a bit, and then answering me. "The call went out that you were besieged here. I'm only sorry that we didn't arrive in time." The Arthas in front of me now was not the gleaming purple armor of the man I had met all those years ago. His golden hair and purple armor had been replaced by darkness now, and I could barely focus my eyes but I could swear I saw some sort of mutation coming from his right side.
"Are any of my men still alive?" I had hoped that he would give me some kind of reprieve but as he answered there was just nothing in his eyes, and in my peripheral vision I saw what appeared to me to be a man of Lorderon but his face was dead. He was a skeleton, and as I turned to look at the other men I saw now that their armor was ripped and they stood now as the dead. "What madness is this...Arthas what have you done?" He looked at me for a moment before simply dropping me to the ground and staring at the sky.
"This world is something that has always perplexed me young noble. People sway, and they move as if they have some kind of control over what happens. You came here thinking that this would go the way it always had for people such as you. You were wrong young Marcel, and now you pay the ultimate price for your mistakes. I'm going to burn the world to pieces. I'm going to tear down everything and leave this world a ruin. Goodbye young Marcel." And the moment he said my name he pulled a sword from his side and before I could say another word he stabbed the sword through my chest. God didn't give me the fortune to die in that moment and as the life faded from me he pulled himself closer to my face and stared me directly in the eye. I wanted to make him leave. I didn't want it to end this way, and I squeaked out with what little strength I had left
"William help me..." He laughed at me before twisting the sword in my chest, and the moment he did a strange thing happened. It all just went away.
The clouds seemed to part...the pain of his sword in my chest disappeared into nothing. I could still see his smiling face staring down at me as I bled out, but it all just seemed less now.
As the pain went away I looked at him and I didn't feel sad anymore. He stared into my eyes and as he did the world around his face went dark, and then his face blurred into nothingness.
Finding a Queen
Find my cousin Karl. Her survival keeps alive the dreams of a nation. Arnor must survive.
Finding a Queen
"

We are here on business from the King of Lucerne. Our actions are sanctioned by your Emperor. What more information do you need in order to get out of my way.

"

—

Hayden Percy
Following his arrival in Westbridge it would be Karl Donovan that would go north alongside Christopher Bell, and Hayden Percy in order to retrieve the bodies of Marcel Lovie and the other fallen members of the Kingdom of Lucerne. While Donovan was in Arnor he was given orders by William Lovie III. to attempt to find Natalie, and Tyse Hemsworth of whom had not been located and were believed to be in hiding in Arnor. In this act he would silently depart from the larger Lucernian army and move alongside Blanche Menathil and members of House Menathil into the city of Fornost which they infiltrated with ease due to the chaos of the situation. Once inside Fornost they discovered that there were mass executions happening and on top of that the Emperian forces were attempting to locate the Numenorians in the city, and especially the royal family. In a desperate search to find Natalie Portmane before the the Empire forces could they got lucky when they were tipped to her location by Atlantians who wanted the Queen to escape.
First Escape
Finding Natalie hiding in a secret dungeon beneath Fornost, they would lead her out of the dungeon and the city with the help of a loyal Atlanitan scout. As they made their way into the forest Natalie was discovered by Empire Knights and in order to try and protect her son she led the knights away from the group and was captured. Karl would stay behind to see what happened and try and rescue Natalie and he would be present when Aldo Troy one of Priam Troy's nephew would put Natalie in chains taking her by horseback moving westward to which Karl and his group would begin following them at as close a distance as possible. 
Discovery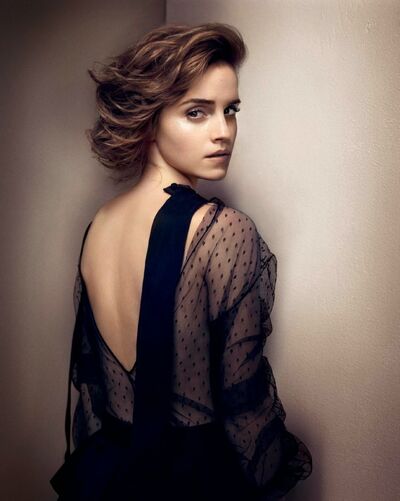 "

Look around you Karl. This land is the land of the darkness now. The Empire corupts everything it touches, and whatever this place was is gone now.

"

—

Hermione Granger
It was at this point that Hermione Granger would still be with the Valerian army as it ravages and destroys the lands of western Arnor capturing thousands and sending them back to Valeria where Kieth Schwartz tells her the Slanaash followers in the army are preparing a massive escalation of their violent excesses. Hermione Granger witnesses Kevin Zegers mask his appearance to diplomats sent from The Empire making them believe he is honorable and because of this the Empire does not intervene against his chaos forces allowing him the ability to return to Valeria and deal with his sister and her rebels. During this period following the ravaging of western Arnor by the Valerians it is Keven that makes a deal with Austrian diplomats that give much of western Arnor to Austria in return for not revealing the chaos elements within the Valerian army. Moving further westward Hermione is silently warned by Kieth Schwartz that things are going to get very violent once they get back to the core Valerian lands and if she wishes to leave then the time is nearly up for her to get away.
"

Wake up Hermione. Its time for you to see something.

"

—

Hermione Granger
The next day she is woken in the middle of the night by Keith Schwartz of whom commands her to follow him and she does follow him into the forest where they ride for an hour before coming upon a grove where she sees Kevin Zegars and his command structure all standing around seemingly waiting for something. They wait there for another hour watching Kevin Zegars group and while there they eventually discover a group of Empire soldiers enter the grove and they escort a small group of chained and hooded figures of which when Kevin begins laughing maniacly they discover that one of the victoms is Natalie Portmane the Queen of Arnor. Seeing Natalie Portmane and remembering the kindess that she had been shown by William Lovie III. what seemed so long ago she almost goes to try and fight but is stopped by Kieth Schwartz of whom tells her that she won't survive and needs to escape so the Lucernians truly discover where Natalie is. Forced to leave lest they be caught she follows Kieth of whom takes her not back to the Valerian camp but instead to a small hidden camp where he tells her they will be parting for the final time revealing the camp is held by Lucernians following the trail of Natalie Portmane. After seeing this Hermionesays goodbye to Kieth Schwartz of whom she had grown to like as a person who she knew regretted everything in his life, and then makes her way into the camp where she is met by several guards including their leader in Karl Donovan.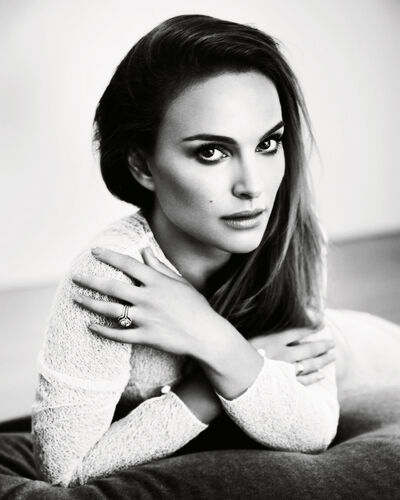 "

We are men of Lucerne. We mean your people no harm

"

—

Hermione Granger
Following the path of Kevin Zegars forces westward as Kevin and his force made there way back to the Valerian lines it was a horrifying test for Karl Donovan and the Lucernians of whom are completely unprepared for the massacres they are forced to witness as they pass through the lands of Arnor. As they move forward it becomes clear that they will have to make a move to get Natalie back before the forces of Kevin reach Galheim as once they pass Galheim the Lucernians will be unable to continue persueing and thus they prepare to move into the Valerian camp during the night.
Family Members
Relationships
Lucie Lovie 
See Also : Lucie Lovie 
Community content is available under
CC-BY-SA
unless otherwise noted.