We're Getting Mutants in the MCU - The Loop
Play Sound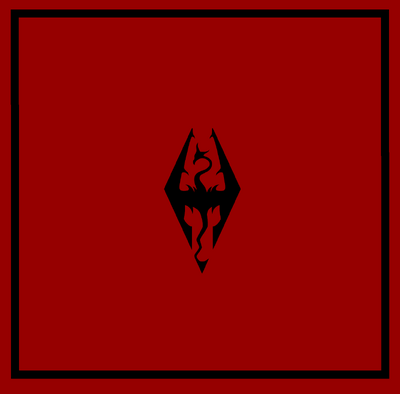 Aphasiel Venom is the daughter of Inrilphiel, and Taeval Venom making her a member of House Venom.
Oriphiel would be born the third and final child of Lord Inrilphiel Venom and her mother died during her birth while her father had died prior to this in the Battle of Lyons alongside her elder brother leaving her the heir to House Venom at the time of her birth behind only her elder sister who was the new Lord of House Venom. Oriphiel Venom would join her sister during the Rosten Crisis fighting during the taking of Johelinn and then helping in the resistence to the genocide started by Mikael and Oiphiel would herself take command of the village of Ojelurun where she was named as the jarl of the village defending it against the roving bands of the Pure of Aerene.
Characteristics
Personality
History
Oriphiel would be born the third and final child of Lord Inrilphiel Venom and her mother died during her birth while her father had died prior to this in the Battle of Lyons alongside her elder brother leaving her the heir to House Venom at the time of her birth behind only her elder sister who was the new Lord of House Venom
Early History
The Rosten Crisis
I did what the king commanded me to do. I die now a loyal soldier for the king.
Rosten Bandit War
Main Article : Bandit War of Rosten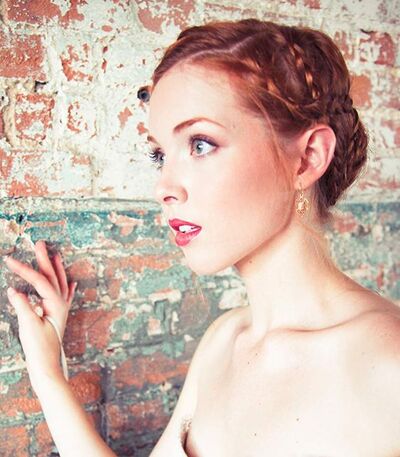 "

The Italians were the problem you know. I killed them though. Don't worry, there gone now.

"

—

Mikael Therkildsen
The Rosten Bandit War would first begin with the events of the Rosten Crisis when the Circle of Magi intervened in the Grand Province to turn it into the kind of maelstrom of violence and chaos that they believed would allow them to gain more influence over the area. Hanzal Herbus would be sent to Rosten during the events of the Banditry Wars of Lucerne as James Lovie wanted Rosten to go up in flames as to make it more difficult for aid to be sent to any future attempt to relieve Tree Hill, and Hanzal Herbus would be accompanied by a troop of fifty men from the Circle of Magi and bags of coins for what he would come to spark in the form of the Bandit War of Rosten. Hanzal Herbus would enter the court of his brother Dominic Herbus who was a Landsgrave of Rosten and entering his brothers court accompanied by Circle of Magi men he was able to gain immediate recognition despite never having spent any time with his brother, and delivering letters from the king it was Dominic that was forced to obey the commands of Hanzal and his soldiers.
Fall of Jogelinn
Aphasial Venom would lead the forces of House Venom during the events of the Rosten Crisis when she moved against the town of Jogelinn alongside her husband and the forces of House Therkildsen and after they took control of the town from House Cresces the two houses took two very different paths with the forces of House Therkildsen under the direction of Mikael commiting atrocities on the Italian/Christian population of the town and this only stopped when Aphasiel ordered her forces to resist this causing street battles throughout the town which House Therkildsen retreated from due to Mikael's love for Aphasiel.
The Journey
See Also : The Journey
"

We have lost this province Hedrik. They control more ground then we do. This is not the easy task the rumors have told you it is.

"

—

Kavan Elric
As the army of Lucerne mobilizes for the Journey it is William that commands them to break up and do many things of which are of great importance, and of these tasks he wants completed he sends Hedrik Clegane III. southward to deal with the devolving situation in the Grand Province of Rosten. Hedrik Clegane moves his forces alongside the forces of House Swift led by Timone Swift, and his son William Swift, and leading a force of several hundred Swift men they are joined by the Dragonoph Priestess Taylor Swift as they make their way southward towards the town of Castle James where the forces of House Elric have been fighting a running battle against a bandit force which has grown out of control in the grand province. Arriving at Castle James they meet with the leadership of House James in the form of Ulrich, and Taylor James of whom has gathered several hundred troops to join with their army as they prepare to retake control of Kautila. Discussing the situation with Ulrich James they learn that the situation is far larger then originally known as this is not one force they are fighting but instead they are fighting against two rebellious houses in the form of House Verilim, and House Herbus who have taken control of large swathes of the Grand Province while alongside this there has also been the rise of three large bandit forces who have also taken control of large swathes of the grand province and to the shock of Hedrik he learns that these forces are all working together in coordinated moves against House Elric's control of the grand province.
The Sisterhood
"

I'm here to protect these people. Say what you will Grand Lord but the truth is that we had major problems happening here. I do not reject that you wanted to help, but the simple truth is you failed in that attempt.

"

—

Aphasiel Venom
Gathering together his forces Hedrik leads them against the Sisterhood of Venom first of whom have captured the town of Jogelinn and are using it as the center of their small little fiefdom. While travelling from Kautila towards the lands of the Sisterhood they are met on the road by several hundred House Elric men led by Kaven Elric, and his son Alke Elric of whom are to join Hedrik in the movement to retake the grand province. Entering the lands of the Sisterhood of Venom they meet no resistance as their army marches up the road but travelling through the village of Ojelurun they find a christian church burned to the ground and meet the first member of the Sisterhood of Venom when they find a heavily armored female priest standing in the center of the village. Meeting with the girl they discover she is Oriphiel Venom the sister of Aphasiel Venom the leader of the Sisterhood of Venom and she had come to the village to meet the army of Hedrik and bring them to Jogelinn where Aphasiel wants to meet with them in peace. Following Oriphiel its Hedrik that discusses the situation with her learning that the Sisterhood of Venom had originally been known as the Army of Aerene but had broken apart after a disagreement between the two leaders of the army in the form of Aphasiel and Mikael Therkildsen over the direction of the army. Arriving at Jogelinn their forces are met at the edge of the town by the army of Venom who is nearly two thousand strong and to avoid a fight Hedrik meets under a white flag with Aphasiel alongside Kaven Elric, and Ulrich James. Meeting with Aphasiel it becomes clear that she simply wants to protect the people of the area of Jogelinn against the increasingly lawless nature of the Grand Province of Rosten and Kaven Elric agrees that if she would swear herself and her forces to his service then he would name her the Landsgard of Jogelinn, and while she accepts she heavily implies that she will be acting as little more then a figurehead as she sees the land as a theocracy.
The Pure of Aerene
See Also : Skirmish at Castle Marimus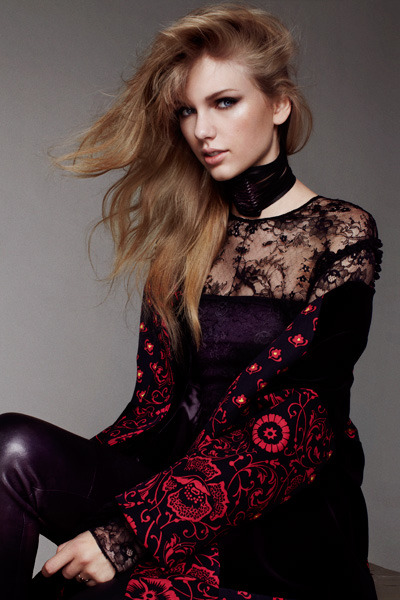 "

I did what the king commanded me to do. I die now a loyal soldier for the king.

"

—

Mikael Therkildsen
With the forces of the Sisterhood of Venom added to their ranks they make there way towards the Pure of Aerene of whom are the group that broke away from the original Army of Aerene and have now been responsible for committing religious genocide against eastern Rosten. Arriving at the edge of the Pure of Aerene controlled lands they find the roads edge lined with crucified bodies and then marching along the road through these bodies they are met by the sight of a naked man with his eyes cut out and speaking with the man they learn he is Allectius Marinus the Landsgard of the area and he was left there to tell them to turn around and leave the forces of Mikael Therkildsen to their work. The army is forced to stop its march towards Castle Marinus after they discover that the bridge allowing them crossing to the city has been destroyed leaving the large army no real ability to cross in heavy numbers. Hedrik decides to split the army taking the Sisterhood of Venom forces and several hundred of his own men while the majority of the army is taken command by Kaven Elric and will make there way towards the Black Moon Brotherhood's lands. Swimming across the river Hedrik reaches the other side and taking command of the force they make there way towards Castle Marinus but passing through the country side they find burned out farms and dead bodies litter the land as the forces of the Pure of Aerene have devolved. Arriving at Castle Marinus they find the forces of the Pure of Aerene have marshaled outside the castle and despite attempts by Hedrik to meet under a white Flag the forces of the Pure of Aerene fire on the soldier Hedrik sends with the White Flag and this forces Hedrik to move into battle formations. The battle erupts into chaos, and as the lines charge at each other Hedrik is struck by an arrow to the chest, and then as he gets up is struck again in the arm, and in shock he passes out. Waking up the battle is still raging, and he sees Aphasiel and Mikael fighting and seeing Mikael is winning the fight Hedrik pushes through the pain and joins their fight where despite his injuries he is able to defeat Mikael and before passing out again he executes an unapologetic Mikael. The death of Mikael breaks the Pure of Aerene who begin surrendering on mass and the surrender is accepted by Aphasiel who wants the bloodshed to end, and with Hedrik out of commission she is able to control the loyalist forces. Meinolf Ostriger would take command of the Lole forces following Hedrik being horribly injured at the Skirmish at Castle Marinus, but despite being far above Aphosiel in terms of title it was Aphosiel who dominated the meetings following Hedrik's injury.
Arrival of Edward Cullen
Moving westward they learn that the situation in Rosten remains tenuous despite the fact that Hedrik Clegane III. was able to supress much of the rebels, but one remaining force led by a powerful magi has blocked their entrance into southern Rosten. With this in mind Edward departs the main group and gathers to him his people including Hilary Swift, and Gemma Cullen and then the three travel by portal to Rosten where they will assist in dealing with the magi alongside a gathering number of magi who are being sent there to assist with taking down the magi there. Arriving at Castle Elric he meets with a fellow Magi in the form of Josephine Aberbach of whom leads several Magi herself and together they join with Konstantin Gaimen who led a force of some eight hundred as they made there way towards Herbus where the last sighting of the Dark Magi was. In order to get to Herbus they are forced to cross the River Schwegler at Castle Schwegler where a large bridge is the only real means of crossing without taking a large detour eastward. Arriving at Castle Schwegler they are met on the bridge by Lord Fredrik Schwegler and his son Wilhelm Schwegler and with both sides aware of what entering the castle means they make arrangements with Fredrik requesting the marriage of his son Wilhelm to Ottilia Hofbauer one of the Magi with Josephine. Gaining the crossing as well as being joined by three hundred Schwegler troops led by Wilhelm they move southward towards Herbus, and the mood is good as there is no more blocking them from reaching Herbus.
Battle of Herbus
Third Battle of Minus Tirith
Tomorrow is the moment we stand as free men of Europe and say in one loud voice the truth that we have always known. We will scream out our truth, and when were done the Dark Lord himself will know that the men of Europe will not stand for evil anymore. Tomorrow we strike. Tomorrow he will know pain.
The Third Battle of Minus Ithil
Main Article : The Third Battle of Minus Ithil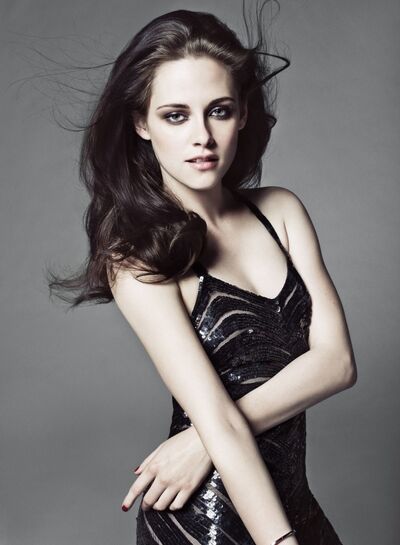 "

My father had relented despite his strong vocal anger towards what I wanted to do, and with his resistance no longer present the few forces of Lucerne that were not involved in some way begin to come out of the word works. I don`t forget loyalty though, and those houses that only came after the choice was gone are not the ones who I trust in the same way as those who joined me when it was still in doubt.

"

—

William Lovie III.
With Aragorn`s success in gathering the forces of the Sindar Elves of High Forest he would send word to William Lovie III. of whom had succeed in gaining his father`s permission to lead the forces of Lucerne into Gondor and drive away the Mordor Orcs so that they could then relieve Tree Hill. In terms of the Sindar Elves of High Forest they would travel by boat from High Forest to Osgiliath where they would land north of the port city and meet with the overall forces in the area just north of the Battle site itself. The Orcs for there part had recently sent a smaller force through through the Morgul Pass of which had been moving southward towards the fortress of Narvine of which they would as usual most likely raid the already barren farmland north of Narvine and then retreat when they were opposed. William Lovie III. would lead the Lucernian army alongside his main commanders in Lucerne in the form of Charlie Swan, Renault Scarlet, Jack Shepard alongside many others of whom the main ones they would be meeting east of Stormwind in the Rhunian province.
Eddard Starke led the eastern forces alongside the Lannisters of whom were behind the attack surprisingly even before the acceptance of Bill Lovie and these two massive forces would send most of their forces to Lamedon but the leadership remained at Stormwind where it would meet the main army as it came through. The western forces of Lucerne led by the Greymane would lead their forces as well eastward with their army being the furthest behind but using ships from Highgarden, and Fogtown the armies were moved eastward towards Lamedon. The Gondor forces would begin to marshal under the command of Aragorn Elessar III. and while the vast majority traveled to Osgiliath to prepare a smaller force traveled to Lamedon where they would meet William Lovie III. once his army had gathered and was preparing to cross into Gondor.
"

This is all about faith young prince. On one hand I see the future of my Kingdom ending unless something is done about the monsters at my door. On the other hand despite everything you`ve done I have heard that your father was once honorable and just. You decide the fate of Kingdoms and Men with the decisions you will make in the coming days so make sure you are better then your father has been.

"

—

Aragorn Elessar II.
Aragorn Elessar II. would watch with silent fright as the nearly sixty thousand Lucernian troops would mass themselves on the west side of Lamdeon, and it was only upon the arrival of the flags of House Lovie signalling the arrival of William Lovie III. that Aragorn crossed the bridges of Lamedon and met with the Lucernian leadership. William Lovie III. would be awaiting him alongside nearly his entire leadership of whom had arrayed themselves as much as possible inside a massive tent that had been brought for this very occasion, but knowing the importance of this conversation noone outside of William was to speak and it was in this way that Aragorn entered the tent of the Lucernian King and the two would speak one last time before going to war.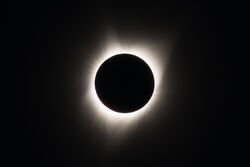 Look at the world father. You were born into this land. You grew up here. These people swore their lives to you. How could you have done all of this? Look at everything you have done. You destroyed a city. Killed hundreds of good men out of fear. Is this how you want to be remembered father. Is this the world you want to leave behind? I know you were a good person once. Don't end it all here. Don't do this. For me father. For everything I supposedly mean to you. Don't do this.

``My prince the King has entered the camp and will be here momentarily.``
``That is good. Thank you Ser Percy.``Despite my fears Hayden Percy was one of, if not the most loyal man I knew and he deserved to be treated with respect.
---
I could hear them through the tent, and it made me sick. I could remember the days when it was me that made him feel that way, and I hated her for it. Sometimes I thought to myself in moments like this how different my life would be if I had gotten pregnant during one of the hundreds of times we were together, but for whatever reason the gods didn't want that for me. I would be in that tent right now holding him close, and knowing with every fiber of my being that I was loved. I was noble born, and on the same level as Bella, and yet she had so easily eclipsed me in so little time that it just didn't seem fair.
I felt a hand touch my shoulder, and immediately grabbed for my sword before laughter slowed me and Emmett's head appeared from beneath the helmet as he pulled up the helmet. "I didn't mean to startle you Levia." A fool wouldn't have believed him as he continued to laugh and I struck him in the chest right beneath his breast plate, causing him to stop laughing. As he stopped laughing the sounds of Bella from within the tent grew momentarily louder, and I couldn't stop myself from looking at the tent for a second before answering.
"You didn't startle me." I felt his hand go back to my shoulder as I stared at the tent, and as I looked back to him I saw the understanding in his eyes, but also I could feel pity and that was something I didn't want. "It's fine Emmett." His eyes didn't believe me for a second, but I didn't have time to deal with this right now. "I'm going to catch some sleep make sure he doesn't stay up too late we have to be ready for the morning." I said it more harshly then Emmett deserved, and as I walked away from him leaving him with nothing more then a nod of my head I felt terrible.
Emmett just wasn't a person you should ever be rude too. Born of commoner blood it was his kindness that had pulled him into our group, and it was that same kindness that had led him to becoming the gentlemen he was now. I would have to make a point to bring him something as an apology after the battle, but I couldn't think on that now I just needed to get away from that tent that I wanted to be in more then anything.
I found myself searching hopelessly for Obella when I overhear a Starke man talking about how Robb Starke is with her. Going to the Starke part of the camp I see her sitting with him outside their tent rubbing the hair of that giant wolf of his, and as I watch them I feel happy for my sister. She deserves that kind of happiness, and I know that Robb Starke will treat her well. I turn around and walk to my own tent, and as I move through the seemingly endless ranks of tents, and men that we have gathered I feel a sense of dread wash over me.
I have never been in a battle and yet here I am walking through camp thinking on Will, and hoping for a good life for my sister, and yet I ignore the fact that tomorrow we wade into the unknown with nothing more then a hope. I'm glad that me and Jasper will be by Will's side tomorrow, as I don't know how I could handle the fear of not knowing what was happening with him throughout the entirety of the battle.
I reach my tent and open the flap revealing my sleeping sister Dorea within, and I smile as she jumps up holding a small dagger. "There is no threat from this direction dear sister." She put her dagger away with a smile before sitting up in the bed.
"You can never be too safe. Uncle told me once that when your surrounded by enough men you need always keep a dagger near you lest you find yourself pierced by things other then steel." She laughed as she said it, but I saw how hard she had clenched that dagger, and I knew her well enough to know that she was afraid. I didn't blame her for fear, for I was afraid too.
"Oh my god Dorea when did Oberyn tell you that?" I didn't need to even think on which uncle would tell her such a disgusting thing.
"It matters not for Oberyn always speaks the truth of such things." She smiled at me once more before laying back down, and pulled the blankets up to her shoulders. I moved to take off my armor and piece by piece put it on the stand. Each piece of armor had been intricately crafted, and designed for the every whim I had when I was thinking of my armor, and yet looking at the armor now I wondered whether I had ever really thought I would be in a situation where I would need it. "Levia?" Looking to the sound of Dorea she looked so small under the blanket, and I went to her now clothed for sleep and sat at the edge of her bed.
"Whats wrong Dorea?" She shrugged at me, and the way she did it reminded me of how truly young she was. Less then sixteen name days and here she was standing on the edge of the world sleeping one more time before we entered a battle with strange monsters. "There is nothing wrong with being afraid. I would be scared for your mental health if you weren't afraid."
"I'm not scared to fight tomorrow." I tilted my head at her, and she pushed me playfully. "I'm not I swear...its just."
"Just what sister?"
"I just wonder about something Melessa Vaith said when I was leaving."
"What did she say to you?"
"She didn't say it too me, but I know it was actually about me." I nodded at her to continue. "She was talking about Elize Scorpian. She was saying how no man would ever want to marry Elize because she was constantly armored, and that men hated that." The moment she said it I felt terrible for her. Here she was on the eve of battle not afraid of dying, of which I'm sure she was, but she was more worried about her marriage possibilities if she did fight.
"Let me tell you a story Dorea." She grabbed my hand and I rubbed her hand with my thumb as I begin. I knew the story wouldn't hold up to close examination, but as I watched her eyes close and open I knew her sleepy mind wouldn't put it together. "Once there was a prince of a great kingdom, and this prince was beloved by all that he met. He had ladies fawning over him at every turn, and yet one day the tough lady of another land came to court, and he looked at her with a smile that melted her heart. This lady thought as Melessa did. She believed that her love for swords, armor, and horses would turn him away. But the prince smiled at her, and each day he saw her he smiled again. One day the lady would be walking with her horse by the stables when the prince appeared in all his beauty and splender, and once again he smiled at her. The lady was lost in his eyes, and the smile he gave her melted her heart away. The prince told her she was a beautiful girl, and took her hand walking alongside her and the horse." I looked down as I felt her move her head onto my lap, and I watched her fall chest move up and down, and felt such peace watching my sister sleep. I don't know why but I felt the need to keep telling my side of the story. I didn't want to wake her so I begin whispering it to her, and perhaps it was selfish but I wanted to hear it for myself. "From that day forward the two shared a secret smile between them, and whenever he smiled at her she knew in her heart that he loved her. It didn't matter that they didn't marry, and it didn't matter that he was promised to others because she knew she was loved."
After speaking together it was Aragorn that would lead the Lucernian army across the bridges of Lamedon and the Lucernian marched eastward towards Osgiliath and the eventual battle that everyone had been waiting for. The now combining forces of Gondor, and Lucerne would meet at Osgiliath with their two forces gaining immense numbers after aligning together, and this led to a serious escalation in belief on specifically the side of the Gondorians of whom had been spending years watching the Orcs overwhelm them. With both forces combining plus the eventual assistance of the Sindar Elves they had almost ninety thousand human troops and nearly ten thousand Elven troops of which would be opposed on the other side by the main orcish army of more then one hundred thousand.
The Attack
"

I was shocked that they didn't even check their flanks. I was shocked because all I knew of Orcs was that they wiped us out at Leon, and at Tree Hill. Were those Orcs somehow more intelligent then the idiots we met on those fields?

"

—

William Lovie III.
The two armies crossed the river and made their way to the hills west of the location of the Orcish Army, and from there pieces of the army begin to separate and move to their positions with heavy cavalry moving into the south, and north while the forces of Cair Andros, and Dal Imnil met them south east of Pelagir in the forests that the Sindar Elves had hidden themselves in adding another five thousand troops to the alliance. With one night before the assault the Shadow Council would meet and spent time together, and throughout the night they were joined by other young nobles that William had befriended, and this was the way they spent the day before the assault. During the night the armies would move into a closer position to the Orcs with the Gondor Army arraying itself directly before the Mordor Orcs in an attempt to get their full attention while the Lucernians and Sindar Elves would hide themselves as close as possible and once battle was met they would charge. At this point the besieged forces of Gondor inside Minas Ithil still had no idea that relief was coming and it had been decided that they would not make any attempts to alert the defenders as it was possible the Orcs might intercept the attempt and then everything would change dramatically for the plans of the attack. By this point the Magi Commander of the Lucernian forces in the form of Edward Cullen would group together with the Gondorian Istari and would discover to their great happiness that Ren the Unclean the Nazgul commander of the Orcish armies was not present on the battlefield. Despite the the fact that Ren the Unclean was not present the Kingdom of Orthanac was present with a force some five thousand troops and led by the Magi Sa-Uluos Thelvhian of whom also had some five other Magi with him and thus realizing they would be facing a significant Magi threat Edward Cullen would gather the Magi in the Lucernian army and alongside the Gondorian Istari would prepare a plan to attack the Orthanac forces and crush the Orthanac Magi swiftly.
"

I was shocked that they didn't even check their flanks. I was shocked because all I knew of Orcs was that they wiped us out at Leon, and at Tree Hill. Were those Orcs somehow more intelligent then the idiots we met on those fields?

"

—

William Lovie III.
With the forces in place the armies of Gondor, Lucerne, and High Forest moved into their positions in their corresponding areas, and prepared for light to signal what they hoped was a blind charge by the forces of Mordor into the Gondor army. The day would break and at this point as the Gondorians had moved into the open of the field west of the Orcs they were noticed quickly, and it didn`t take more then a few minutes before the Orcs did exactly what was believed they would do. The Orc commander Urgreek Madd ordered his forces to charge the Gondor soldiers and in this way the entire Mordor army except the few thousand archers that moved in behind the charging Orcs.
The Orcs that were sieging the city itself would remain mostly still there but there was a sizable amount that broke from the siege upon seeing the larger army fighting and were now moving away from their position outside Minus Ithil, and towards the Gondorians, which meant the plan was going perfectly. The Gondor archers opened up on the orcs but the numbers were immense, and the Orcs kept coming and coming. When the orcs finally reached the lines, the Gondor soldiers used delaying tactics and simply held the Orcs in place. Aragorn and his leadership would fight like men possessed in the center and Aragorn himself during the early moments of the Battle would kill two of Urgreek`s sons of whom had both wanted to sway their father by killing the King of Gondor but found him out of their league. Also during the initial assault Ildarion would be struck by an arrow, and despite this fact he would remain in the battle and for the rest of the battle had an arrow sticking out of his right shoulder. While the moment the Orcs had moved against Gondor the Lucernians, and Sindar armies had begun slowly moving it was the moment the orcs engaged with the army of Gondor the Lucernians and Sindar launched their full out attacks.
The Ambush
"

After they charged it was a simple ticking of the clock before we massacred them. Though they didn't know it yet the Orcs were dead the moment they entered that field without looking. It was almost disappointing to see these creatures of tales, and nightmares be so foolish.

"

—

Jamie Lannister
With the Orcs embroiled in combat with the Gondorians they were completely focused in front of them and missed the Lucerne army, and they definitely missed the High Forest trees as they charged out as well. The first signs the Orcs had that things were changing was when the cries of battle appeared behind their lines, and the Lucernian cavalry along with the Ents of High Forest slammed into their rear, while accurate archery fell into the core of the Orcs. During this initial assault Jamie Lannister and the Lannister cavalry would overrun the center of the Pitghost Tribe and during this overrunning of the Pitghost Tribe their overlord Ghorgauth, and all his warchiefs would be killed leading to a complete route of the Pitghost tribe who fled eastward. Moving past the Pitghost tribe the camped army was cut down in their hundreds during the initial assault the forces of Gondor as well would switch themselves and become more aggressive as they realized the trap was on thus the Orcs felt pressure from all sides which only increased the desperation of the Battle. William Lovie III. alongside his Shadow Council and many other noble young men were in the thick of the main cavalry charge and William himself got into a fight with a large Troll of whom had killed several others around him including Lord Osgood Elbertson, and Davin Percy II. and fighting against the Troll he was pushed back and nearly killed by the Troll before his personal guards would mass around him and murder the giant Troll.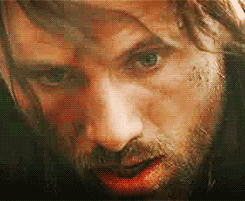 "

I was pulling my sword out of the last Orc to fall to my blade when I felt the air around me calm, and then the subsequent slash towards my head had me flying backwards to avoid it. When I turned around I saw what could have been an Orc, or could have been a giant staring at me. In the end it mattered not what it was, because it had to die.

"

—

Aragorn Elessar II.
As the Orcs realized they had become caught in a trap Ugreek Madd would meet with overlord Ugled of whom with his warchief Ghaddish rallied their elite troops and followed Ugreek Madd as he looked along the battle line for the commander of the opposing force hoping to end his enemy and route the army in one fell swoop. Ugreek would become distacted by the arrival of several Sindari Elven wareagles and thus Ugled led his Nightshred elite guard alone towards the Sindari lines abandoning Ugreek. Fighting his way through the Sindari lines Ugled would come to face to face with Taflarion Stormrage of whom accompanied by the Treekin Ashthorn would resist this charge and after a brief duel between the group Ashthorn would crush Ugled and with Ugled dead Ghaddish would retreat from the field of battle alongside the remainder of his forces. Located near the front lines Ugreek would see Aragorn Elessar the king of Gondor slashing and killing all along the line, and would smile before making his way towards the King. Ugreek had been alive for many many years and as an Orc this meant that he had grown to impressive size and his power was something beyond which most had ever faced. The two would come face to face, and despite Aragorn's superior skill he was pushed back and fell to the ground seemingly defeated. As the men around him watched their King seemingly defeated the entire battle line just stopped, as the men and Orcs watched the titanic fight between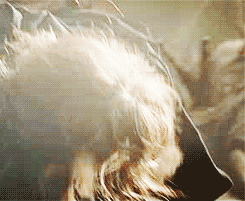 these two amazing fighters.
"

Like every Orc in history his downfall was his arrogance, and stupidity. Had he of kept the advantage up instead of laughing and hollaring he would have killed the King of Gondor and most likely routed the entire force in one fell swoop.

"

—

Aragorn Elessar II.
But as Ugreek reached him and raised his mace, Aragorn suddenly lunged up and stabbed the Orc through the chest before swiping across and nearly cleaving him in two. Ugreek coughed out blood before falling backwards dead. Aragorn looked around at his men who seemed to be still shaken, and without another second thought he screamed out a battle cry and flew back into the Orc lines followed by the rest of his force behind him. The Orcs for their part were now broken as a force, and all along the line begin to realize they were defeated. A renewed cavalry charge led by Jamie Lannister alongside the Reynes would finally smash the only surviving leader in the fourth and only surviving child of Ugreek leaving the army completely leaderless.
Massacre
"

I had told Arwyn I would come home. I had promiced her in all truth. The real truth was that in my heart I thought it would go wrong. I thought perhaps the Lucernians would betray us, or perhaps the Orcs were tipped off like at Lyons. It didn`t matter what actually caused our defeat I just truly believed we would lose, and yet here I stood on the field of battle and all the eye could see was the corpses of dead Orcs.

"

—

Aragorn Elessar II.
With the Orcs realizing they were surrounded and Aragorn having killed the Orcs leader the nature of Orcs led them to a full scale retreat. The defeat was hopeless as they were utterly surrounded, and as they ran they were cut down in their thousands by the vengeful attackers, and those that managed to break the line were taken down by the accurate fire of the Sindar Elven archers. The few hundreds of Orcs that managed to escape the main battle found themselves cut down by the Lucernian and Gondorian cavalry of whom had attacked the besieging Orcish army and had been preparing to assault the remaining Orcs.
"

This was the moment where my great gambit would either be revealed as genius, or madness. Would Gondor now honor there part of the arrangement and join with High Forest and our own forces to destroy the Orcs that had overrun Tree Hill. If they made an excsue

"

—

William Lovie III.
Nearly fifty thousand Orcs were destroyed in the battle with the loss of just under fifteen hundred in the Gondor Army, and less then five hundred in the Lucernian Army meaning the battle was far more then just a victory. The Battle cemented the alliance between the three nations and in this way led to the continuation of the Journey which would not lead the alliance towards the Lucernian city of Tree Hill where they would lead their army in the liberating battle of the Second Battle of Tree Hill.
Commemorating the Losses
"

I did not know your father as well as I should have Varian. The Orcs have taken so much from us, but it is the loss of these great people that darkens our hearts the most. We shall have our vengeance against these monsters. We shall have our vengeance for every conversation that goes unspoken because of these beasts. Our vengeance will brighten the sky. Our vengeance is coming.

"

—

William Lovie III.
Second Battle of Tree Hill
Today my brothers we right a terrible wrong in the history of this kingdom. We all know what happened here, and there isn't a thing that we could do to take it back. We may not be able to change what happened, but right here and right now united together we can make sure the people of Tree Hill are finally given the rescue they have long deserved. Today don't fight for vengeance. Don't fight for revenge. Fight to save the lives of the innocent. Fight so that a betrayed city may finally awaken.
Second Battle of Tree Hill
Main Article : Second Battle of Tree Hill
"

For a warrior waiting years for something to happen, he didn't seem to care much that the army he was waiting to arrive got destroyed.

"

—

Saiden Scarlet
As the Lucernian/Gondorian/High Forest alliance destroyed the Orcs that had held the Gondor siege of Minas Ithil for many years immediate plan became the movement of portions of this army towards the besieged city of Tree Hill. Jurden over the decade of the siege had become obsessed with maintaining his own power, and had basically become uninterested in actually ending the siege through conventional means. Alongside this he also had a growing belief that the humans were completely useless and for all of these reasons Jurden Hardaxe made no effort to double his scouts or anything that might have assisted him in stopping the coming ambush. And if all of this added up wasn't enough he was also still being whispered to by Morrigan who was telling him that the crisis was the other Orcs in the area. Following the gathering of the forces of the alliance in the area they would organize themselves into seven main armies. The 1st, 3rd, 4th, and 7th armies would travel towards the port of Klausburg. Landing at Klausburg they would meet with the local leadership there and made their decisions on the direction of there forces. The 1st, 3rd and Fourth would move up the Oakheart River and land near Castle Prennig where they would move from there towards Tree Hill. The 7th army would be sent up the Bresklo River where it would land at the ruins of Glendt Hold. The seventh army would be joined in this campaign by forces mobilized from House Brentfurd as well as House Winklebock. The 2nd army would land at Vinterbold Hold north of Tree Hill and joined by forces from the area they would prepare to move to Castle Interbold and then to the north side of Tree Hill. The 5th army led by the Westerlands Arch Lord would land at Castle Hackenholt where they would move against Tree Hill from the west. The final army in the 6th army would be formed from the southern vassals of the Stormlands and led by House Crane they would move themselves to the city of Leiblinshire where they would attack towards Tree Hill form the south.
Army Name
Leaders of Army
Prominent Noble Families
Size of Forces
First Army

49,000 Light Infantry
15,000 Heavy Infantry
4,000 Light Infantry
1,000 Heavy Cavalry

Second Army

49,000 Light Infantry
15,000 Heavy Infantry
4,000 Light Infantry
1,000 Heavy Cavalry

Third Army

28,600 Light Infantry
7,000 Heavy Infantry
6,000 Light Cavalry
4,000 Heavy Cavalry

Fourth Army

8,600 Men at arms
1200 Knights

Fifth Army

43,000 Light Infantry
8,000 Heavy Infantry
12,000 Light Cavalry
4,000 Heavy Cavalry

Sixth Army

17,000 Light Infantry
500 Knights

Seventh Army

27,000 Light Infantry
3,000 Heavy Cavalry
The arrival of the vast armies of William Lovie III. would have major effects on those forces already around the Stormlands. The first major effect was following the news of victory at Minus Ithil. House Guntbold who had been named the Arch Lord of the Stormlands following the collapse of Tree Hill realized that with the goals of William becoming clear they were going to have to pick a side in the coming conflict. It was Lothar Guntbold that would push his nephew Edric Guntbold who was at the time the Arch Lord of the Stormlands to see the error of the side they had picked and to call a council of House Guntbold. Following this call it was Lothar that left Guntbold Hold to return to Lucerne and be at the side of his friend James Lovie II. The council would be attended by all members of House Guntbold except for Winfred Guntbold, and his wife Ophellia who remained at Klausburg but sent their son Winfred Guntbold II. to act in his stead. At this meeting it was decided that House Guntbold would change sides to William Lovie III. and would send both Winfred Guntbold II. and Athilda Guntbold to William Lovie III. to open this dialogue. The pair would take a ship from Guntbold Hold and travel along the rivers of the Valley of Lucerne where they would eventually stop at Vindale Hold which they knew would be the eventual crossing point of the armies of William in their move back west. When the fleet of William arrived Vindale Hold it was Athilda and Winfred that would meet with the leadership of the army revealing details of the area.
"

For a warrior waiting years for something to happen, he didn't seem to care much that the army he was waiting to arrive got destroyed.

"

—

Saiden Scarlet
The night was spent with Athilda meeting with William, and members of the Shadow Council and it was during this meeting that Edward Cullen discovered her Magi abilities and confronted her on why she did not reveal this before meeting with the prince. Telling them her fear of reprisals she was forgiven by the group and continued to tell them about the situation in the Stormlands. Athilda would let the group know that the Guntbolds were willing to assist William despite what was a top-down command from King James Lovie II. to not assist his army in the movement against Tree Hill, but she wanted assurances that the Guntbolds would not be punished following the campaign. Needing more forces, and not wanting resistance from human forces as they moved against Tree Hill it was William that made the decision to agree to this arrangement. With this agreement in place, it was Winfred Guntbold II. that would travel back to Guntbold Hold with the Guntbold ship to tell the Guntbold leadership about the agreement. Athilda would remain behind in part as a hostage of sorts but her good impression on the Shadow Council had led to her joining them as an advisor of sorts.
Clearing the South
"

Three kingdoms working together for the common good. It was inspiring to finally have a king I could believe in. For my entire life I have followed a king who while he may have been good once, I don't think I even remember that. From this moment forward son I will die to protect William Lovie III.

"

—

Eddard Starke
Clearing the West
Clearing the North
Clearing the East
Retaking the Capital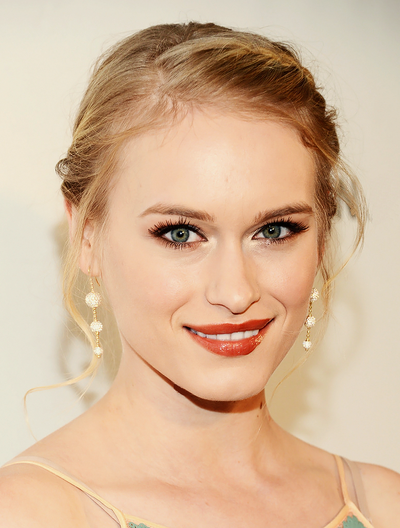 "

The closer we got to night the more I came to understand that the world would be much different after I liberated Tree Hill. Without a single doubt in my mind I now understood that my father had done this. My father was responsible for all of the wrongs in Lucerne, and once this happened there would be no more quests to keep me from the simple fact that he had to die. My father had to die for what had happened here.

"

—

William Lovie III.
Waiting for the night to come William would be able to watch for the first and last time the Orcs setting off their massive drums and horns in order to force the defenders to be unable to sleep during the night and thus exhausted during the day. Hearing this many among the attacking army grew even more angry at the fact that the defenders had been forced to endure this for all this time without anyone helping them. William would spend the night with Leven, Jasper, Emmett, and Edward as the Shadow Council as they were not openly to each other calling themselves spent a few last hours with each other before they all knew everything was going to change. Finding themselves greeted throughout the night by every lord who not wanted to speak to William they couldn't help but see how different things had become for the naive group. During one of these meetings he would talk with Charles Swan who by this point he was beginning to view as a father of sorts, and discussing with him his relationship with Isabella he would bring up the idea of a betrothal. Charles was happy about this and agreed on the spot, and following this agreement it was Charles and William that would meet together with many of the remaining nobles and this betrothal was brought up during many of these meetings thus spreading word of its agreement. The Orcs by this point had no contact with their scouts, and yet they still remained completely unaware. Morrigan would at this point make her final step towards sealing the fate of Jurden Hardaxe when she would convince Jurden to host a large party for his Orcs which made them all drunk and even less prepared.
The Massacre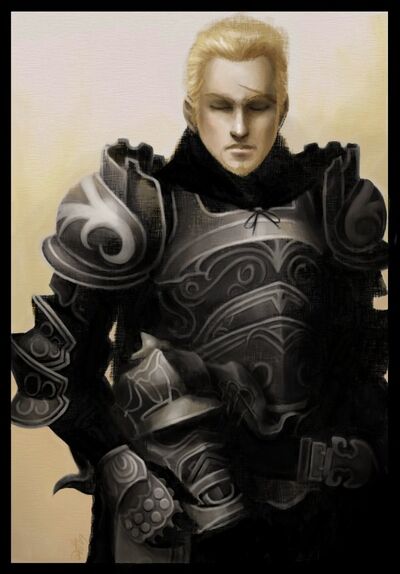 "

I hope they felt in their final moments all the pain of those who they had so cowardly killed years before, and tormented for years since. I hope they face an eternity of pain an anguish for what they have done.

"

—

Charlie Swan
As the night neared the Orcs would begin their party and the loud noise would alert the alliance that this was underway, and also awake most of the defenders of Tree Hill of whom were prepared for what many believed was the final attack. The party continued, and the alliance moved itself completely into position against the now scout less Orcish force, and pushed in many places all the way against the wall with the entire Orcish force within the city itself or dead outside. The night came and the army would move on their predetermined signal of which moved everything forward. The infiltration of House Scarlet into the under tunnels of the city begin as Saiden Scarlet led a large force of hundreds into the tunnels in the goal of reaching the estate of House James and once the attack was underway they would spring upon the already ambushed Orcs. From the west the forces of House Greymane, and House Ordos would move themselves through the broken shattered western gate and encountered hundreds of Orcs in differing stages of drunkenness and the fighting wouldn't spark any concerns from the Orcs as it was all believed still to be a part of the party. Seeing the ambush was underway it was at this moment that Morrigan finally ended the charade and came upon Jurden while he was standing in his residence.
"

Sometimes Brooke you play the long game. You see if you lie to someone for so long he eventually believes that it is truth. For how could anyone keep up a lie for as long as you do. Once they no longer believe you lie, they believe everything that you say. You can whisper the most dangerous of things to them, and they will drink everything you give. Then finally when the moment is complete you may spring. Spring the final trap on the fool who allowed himself to die.

"

—

Morrigan
Aftermath
"

Its one thing Leven to win this battle. Once we win this battle, because I believe we will. Once that happens the time to return home is upon us. You know what we will find in Lucerne. You know what victory here means. It means the death of my father.

"

—

William Lovie III.
The battle would end with the complete destruction of the Orc army and the liberation of Tree Hill. When the armies of Lucerne and Gondor entered the remains of Tree Hill, they found the sad remnants of a once truly mighty city. Food, aid and supplies were rushed to the city, but before the true rebuild could begin Andrew Lovie would take the reigns of the King of Lucerne following a duel with his father.
Rise of the King William Lovie III.
Father it is time. You must come with us. This is the only way the Kingdom can ever truly heal.
Removing the Old King
See Also : William Lovie III's Takeover of Lucerne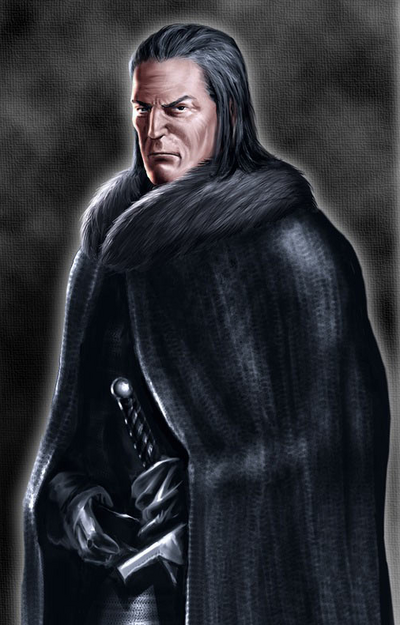 "

It was a sad sight to see the father that had never loved me or gotten to know anything about me fallen so far. He was broken to the point that there was barely anything remaining that resembled humanity.

"

—

Alice Lovie
On the days following the liberation of Tree Hill news begin to filter into the city that William Lovie III. was on his way to Lucerne and was planning on removing his father from power. While during this time James Lovie made no effort to control the city watch so that they would defend the city, his young son Tristan Lovie did attempt to stop his entry. The liberation of Tree Hill was the moment that Tristan Lovie understood that William would return to Lucerne and attempt to remove his father, and most likely kill him as by this point there was no scenario where William couldn't have known the truth of what happened at Tree Hill. This wasn't something Tristan could allow so he begin ordering the guards of the city to prepare the defenses of the city in order to make sure that William had no way of entering the city. He mainly was giving these orders to Tavin Flynt of whom had always retained the belief that he was loyal to House Lovie first and then the Kingdom thus he made the choice to stand beside Tristan Lovie, and the King James Lovie. This decision was met with rumblings throughout the city watch as most wanted William to be victorious but Tavin had a lot of control over the top echelon of the City Watch, and most believed he had the support of his brother Janos Flynt of whom was the most influential member of the city watch. As William Lovie III. moved back towards Lucerne following the victory at Tree HIll it would be Janos Flynt that was in a position that was only a step beneath his brother Tavin Flynt of whom was running the city watch as the commander.
"

This is what I have trained you all these years to do.

"

—

Vlarenix
As everything was happening it was Dovah Vlarenix, and Lornax that would make the decision to use their long hidden devise known as the Circlet of Aerene to weaken Vhloraz's hold over James just long enough that James could gain complete control and stop Vhloraz from doing anything to harm William or slow what they wanted to happen. Using Anna Kendrick to communicate with James Lovie II. they would convince James to have Michelle Trachtenburg recalled for the purpose of abusing her for what James was tricked into believing was the sin of attempting to assassinate James (of which was a pure lie). With Vhloraz at this point having near complete control over the body of James the demon was more then happy at the chance to abuse someone without James resisting and thus commanded that Michelle be brought to him immediately. While Michelle Trachtenberg was traveling to the Sky Towers she would be given the Circlet by Taylor Swift who was convinced by Vlarenix that this would protect the boy in her visions and thus not knowing what she was truly doing, it was Taylor that took part in this. Entering the Fade Taylor would travel to the carriage carrying Michelle to the Sky Tower and slip the Circlet into the pocket of Michelle before whispering to her in the Fade which led to her waken body taking the circlet and putting it on her wrist.
Michelle arrived at the Cloud Towers unknown to her mother Catherine and taken to the room of James she was terrified but found some peace given to her by what she thought was the Dovah Aerene but was in fact just Taylor who had followed her in an attempt to find out what she was actually being ordered to do by Vlarenix. Having given Vloraz control it was James that would take out all of his anger on the poor depressed young girl but as the assault begin the Circlet made its work done and created a block around James which while in no way permanent allowed James clarity and the ability to block out Vloraz for a time. Without the threat of Vhloraz or the other demons it was Lornax that went to him under the guise of Lisa Tyrell and told him what was happening as much as she could. Realizing what he needed to do he apologized as best he could to Michelle who didn't understand anything that was being said but listened when her uncle sent her to Whitehaven Castle and told her not to say a word of what she had seen her to anyone. James would also hand over control of the Circle of Magi to Kieth Schwartz and during this time James made it clear that he was not to have any members of the circle stay in Lucerne that might listen to the words of Tristan. With this command in mind it was Kieth that left behind Khadgar, and Medivh who he knew to be not loyal to James and then commanded that the remaining members of the Circle of Magi retreat to the safety of Orleans.
Wedding of Bella, and William
Main Article : Wedding of Bella Swan and William Lovie III.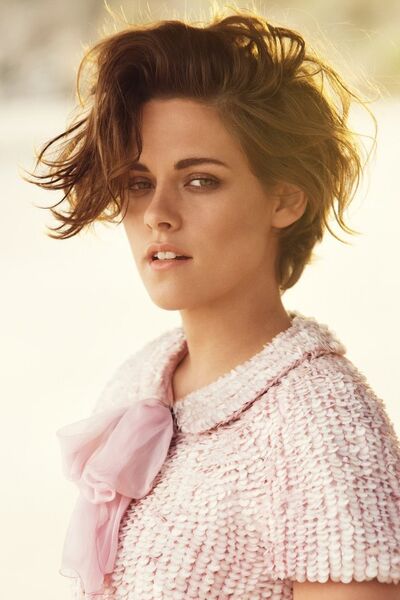 "

You lied during your vows brother. What changed that made you lie?

"

—

Alice Lovie
While William was unknowingly to Alice engaging in a sexual relationship with Brooke Scott in Tree Hill it would be Alice that was pushing forward with plans for the wedding of William Lovie III. and her best friend Bella Swan. William would depart Tree Hill planning to go to Forks and reveal the truth to Bella but after he arrived at Forks he was met first by his sister, and Alice would be so excited that despite not wanting to marry Bella anymore he is unable to disappoint his sister of whom loves Bella deeply. Unwilling to hurt Alice William decides to goes through with the wedding despite everything in him wanting Brooke more. Attempting to find a way to not betray his promice to Brooke its William that attempts to delay the wedding, and while at first this is successful and the army of Lucerne prepares to leave for the capital. This delay is thwarted when Bella reveals that she is pregnant, and this basically forces William to marry her in order to keep from having a bastard. Thus due to the pregnancy Alice is able to delay the departure of William in order to have the wedding before he arrives in Lucerne, and thus join House Swan and House Lovie together before he leaves for Lucerne. During the wedding itself Alice watches him lie during the Vow to protect and love her for the rest of his days and following this while everyone else is screaming in excitement Alice is in a fog of which is noticed by Edward Cullen of whom holds her hand and walks with her out of the ceremony as they follow William and Bella who now married are heading towards the wedding feast. Following the ceremony she walks out and sees Lanna Lannister talking with Jasper Hale of whom is gently rubbing her arm, and following this she looks for Dylan Steinmare of whom she finds and takes him away from the party and kisses him. As they become more heated she pulls away leaving him behind, and returning to the party where she takes her seat beside William of whom holds her hand as several prominent members of the Kingdom of Lucerne say nice things about the married couple.
Tristan's Failed Attempt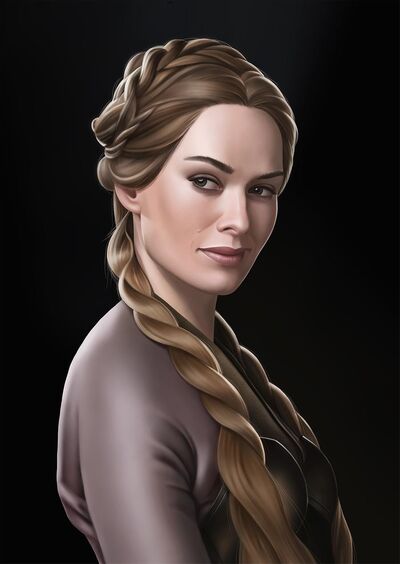 "

I had the commanders in my ear. I had the men on my side. I thought I knew who my brother was. I guess that was the only part of the equation that I had wrong.

"

—

Janos Flynt
Following the wedding of Bella Swan, and William Lovie III. the situation deteriorated even further as they were only a few weeks away from Lucerne but had a truly massive army with the entire Grand State of Forks behind him following the marriage. While James was absent from the leadership of his loyalists it was Tristan that continued to take the lead and while he had the support of some members of Jame's council the majority of the Circle of Magi had fled to Orleans leaving only Khadgar Morgrave, and Fredrik Gurse as Circle members in the city. House Jestife, and House Nighting remained with some strength in the city but even they saw the writing on the wall and begin shuffling their troops and people through the Hale Gate and out of Lucerne leaving the loyalists increasingly isolated inside the city. The only other power player in the city that seemed willing to listen to Tristen was Cersei Lannister and in an attempt to gain her support he would travel to the Fortress of Einhelmer. Upon reaching the fortress he saw the walls were lined with troops, and although he was let inside the walls there was some serious question as to whether they were going to fire on his party as they approached the walls. Meeting with Cersei Lannister, Bendrin Reyne, and Birgitt Mander Tristan is shocked when Cersei barely lets him speak before she rejects his call for assistance and then has her guards remove him from the fortress with a demand that he never return. Following Tristan being embarrassed at the Lannister enclave he leaves accompanied by a group of his personal men from his Order of Saint Tristan and as Ezio watched him he was screaming in anger at what happened in the Lannister enclave. Ezio would follow him and discover that he was heading towards the Fortress of Schnabel where he planned to enter Lucerne Proper and then he planned to begin killing several prominent nobles he knew were William loyalists. Ezio was able to get to these people first as he was able to use the Fortress of Theiner but each of the people he searched for appeared to have already been warned and had traveled to the numerous William aligned areas of the city. As Tristan finds those he searched for already hidden he realizes the situation and travels to the Cloud Tower to meet with his father and try to find out what he should do.
"

I'm so sorry Khadgar. I didn't realize how far I...

"

—

Fredrik Gurse
With Tristan Lovie taking the lead on the attempt to resist William he would gather to him the few remaining loyalists including Fredrik, and Polina Gurse. Fredrik, and Polina Gurse would be commanded by Tristan Lovie to gain control of the Fortress of Theiner which in the case that William was able to get through the main gatehouse they would be able to hold him off while Tristan believed his fathers allies would come to support them. With loyalists not remaining in the city in any real number it was Polina, and Fredrik that were able to gather only a few dozen men for their attempt to take the Fortress of Theiner, but Polina planned to have their Magi turn the tide. It was as they prepared to assault the fortress that Khadgar was warned of what was happening by Ezio and hearing about what his adopted son Fredrik was planning the two rushed to the fortress where they warned Lord Marwin Theiner about what was coming for him. Marwin raised his forces bringing nearly two hundred men at arms into the fortress to supplmenet the hundred already inside the walls, and with his son Florian Theiner in command of the main gate, and his daughter Lena Theiner a Magi sensitive they believed they were well prepared for the coming assault. Polina, and Fredrik arrived at the fortress and discovered that the defenders had been warned and upon seeing a fully garrisoned wall, and Marwin screaming at them from the walls it was most of the men with Polina and Fredrik that laid down their weapons and surrendered. Polina for her part did not surrender instead she begin firing Magi missiles at the gate while Fredrik used magi to shield her from the arrows and spears that were thrown at them, while their troops ran. As this happened Khadgar, and Lena would have Florian open the gate and the two would then go outside and after a brief conversation they engaged in a four way duel where Fredrik was mortally wounded and Polina used Magi to portal herself away. Khadgar would hold Fredrik as he died, and the two who had been so close for so long were able to say goodbye as Fredrik finally understood how far he had fallen.
"

I'm so sorry Khadgar. I didn't realize how far I...

"

—

Fredrik Gurse
Following the fight at the Fortress of Theiner it was Ezio that made his way to the Fortress of Schnabel where Tristan was gathering what little forces he had at due to the loyalty of Lord Adalbert Schnabel to James Lovie II. Entering the fortress using the stream of soldiers already entering he was able to find Alfred's heir Alfred who was being kept locked in his room due to his loyalty to William. Ezio would release Alfred who then gathered to him the leadership of the house that was not supportive of what Adalbert was doing and with Ezio's assistance they were able to take Adalbert into custody keeping him locked in his room while Alfred took control of the fortress.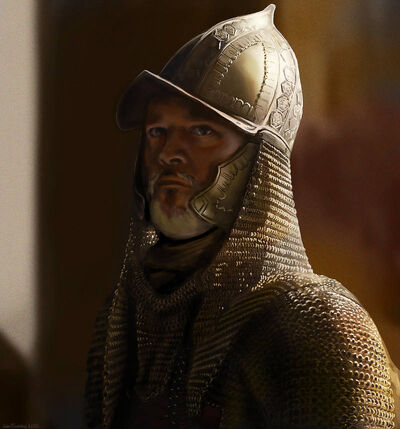 "

I had the commanders in my ear. I had the men on my side. I thought I knew who my brother was. I guess that was the only part of the equation that I had wrong.

"

—

Janos Flynt
Meanwhile while this was happening the City Watch was becoming the main remaining battleground. Janos Flynt had by now gained the support of the vast majority of the city watch when he approached his brother with the idea of doing what was right and allowing William Lovie into the city. Janos was shocked when Tavin revealed that he was going to remain loyal to James Lovie II. and would command that the defenses resist any attempt by William to enter Lucerne. The two brothers would argue back and forth for the next week and a half with Tavin unwilling to budge and Janos becoming increasingly desperate to stop what his brother was planning. As William was several days away from Lucerne Janos Flynt would approach his brother and attempt one last time to talk him out of his decision, but despite pleading with his brother and being accompanied by the entire leadership of the city watch outside of Tavin he was unmoved. Tavin following this rejection discussed how he was preparing under the orders of Tristan to not only bar entrance but to first allow William into the tunnel where they would kill him and anyone else in the tunnel at the time. Hearing this was too much for Janos of whom begged his brother to not be insane and think of the entire Kingdom but Tavin refused him and enraged that his brother had seemingly turned on him he called on men of his guard to arrest Janos for treason, and when he did this Janos realized that there wasn't going to be any convincing him, so before he was put under arrest from the guards he unsheathed his sword and slashed his brother across the neck killing him almost instantly. At the death of Tavin the guards stood down and basically switched loyalties almost immediately, and as Janos had been the second most powerful within the City Watch he was able to cover up the death of Tavin for a time while he moved on to making sure the Watch followed his commands.
"

I had the commanders in my ear. I had the men on my side. I thought I knew who my brother was. I guess that was the only part of the equation that I had wrong.

"

—

Janos Flynt
While Janos had gained control of the City Watch it was Cersei Lannister that moved from the Fortress of Einhelmer with a large force and took control of the several areas in Lucerne Proper that were resistant to William and held them under her control awaiting the arrival of William. Following this Janos would go throughout the various city watch commanders and make sure everyone was with him, and when he was sure they were he gave the command for William to be allowed into the city. William would enter through the vast gates of Lucerne alongside his force, and Tristan Lovie would watch from the first gate as his brother approached a position he believed was blocked to him. Tristan ran to the city watch command and demanded to see Tavin, but found information that Tavin had been murdered and Janos was now in charge of the city watch. Realizing he had failed to resist the entry of William Lovie he fled to the Sky Towers again forced to use the Fortress of Schnabel as the Fortress of Theiner was now under the control of William loyalists outright. Reaching the Fortress of Schnabel he found that Lord Adalbert Schnabel had been removed in favor of his heir Alfred Schnabel in what was clearly a move made due to Adalbert being pro-Tristan. For a moment there was nearly a fight but not wanting to make a move without the command of William it was Alfred that allowed Tristan inside without bloodshed, and a now very isolated Tristan moved to the Cloud Tower. Arriving at the Cloud Towers he found half the garrison was gone and only the Praetorian Guard remained at full strength and they were under the command of James and thus could not be used by Tristan. Tristan at this point placed the Order of Saint Tristan under the command of Florian Brickner and commanded that Florian attempt to get them out of the city so that they would not all die in what Tristan believed was going to be his death, with this marking one of the first moments of Tristan's life where he showed care for anything other then himself.
Entering the Sky Tower
"

I knew William my whole life, and I had known Tristan Lovie my whole life. Both of them were who they were, and the problem for Tristan was that he was a terrible human being. The time for honor was later, I needed to protect William.

"

—

Barrett Ahren
The prince would continue making his way through the city of Lucerne, and as he did this William would gather thousands of supporters to his army marching like a massive horde towards the Sky Towers where the hundred strong garrison would prepare for their coming. Those loyalists for William who had went to the different strong points while Tristan was searching for them would come out in numbers as well joining him as he travelled through Lucerne Hold and towards the Fortress of Theiner. Reaching the Fortress of Theiner William discovered the first visible signs of the fighting that had spread across the city during the weeks preceding his arrival and meeting with the Theiner leadership he learned what had happened. Moving from there they made a direct line towards the Cloud Tower where Tristan Lovie gave the House Lovie forces the command to stop him at all costs but by this point no one was listening to him, and the order wasn't accepted by the head of the House Lovie Cloud Tower guards in Barrett Ahren. Tristan discovered that they too were unwilling to stop the prince from coming, and begged his father to tell him how they were going to get out of this but his father just sat at his desk waiting for William to enter the room. As they waited the two would have a final visitor in the form of Bill Thalmer of whom arrived with two stones and gave the stones to James before taking out a third and disappearing into nothing, and at this Tristan attempted to discover what they were but before he could they heard the sounds of the elevator as William arrived on the floor. When William entered the room he did so flanked by Leven, Alice, Hedrik, Franklin, Edward, Jasper, and Emmett and they found his father sitting at his desk writing on papers, while Tristan stood in the corner of the room looking very uncomfortable. William would accuse James of treason and make him very much aware that he was now the King in everything but name, to which James Lovie stood up and responded with the following.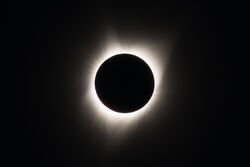 Look at the world father. You were born into this land. You grew up here. These people swore their lives to you. How could you have done all of this? Look at everything you have done. You destroyed a city. Killed hundreds of good men out of fear. Is this how you want to be remembered father. Is this the world you want to leave behind? I know you were a good person once. Don't end it all here. Don't do this. For me father. For everything I supposedly mean to you. Don't do this.

My brother held for a moment holding the door, and as he stood their transfixed on the door handle I put my hand to his arm. Feeling my hand on his he looked back and smiled back at me before pulling the door open to reveal the contents of the room I had never been allowed to enter in my entire life. My father sat behind a massive desk, while the pathetic image of my brother Tristan leaning in the corner of the room looking like a small child. Tristan looked like the same pathetic boy he had been on the last day I had seen him, and it pained me to remember now all he had done. On a scale of evil he was up there with the worst monsters, and yet somehow when you looked at him now he looked so small.
William entered the room flanked to his left by Jasper, and Hedrik, while on his right Edward, and Emmett moved forward. I stood transfixed staring into the room until finally Franklin gently grabbed my arm and led me into the room to stand behind William. If he noticed that I had entered he didn`t make any signs of caring he just stared at William. Tristan on the other hand saw me and a twisted smirk moved across his face to the point that I moved closer to William looking for the protection that he offered me.
``My victorious son returns with his brave Lords. I rejoice at your great victory at Tree Hill son.`` My father was anything if not a brilliant manipulate of men, but even that seemed foolish. My brother`s victory left him in a position of little hope, and yet when you looked at his face he did look genuinely proud to see his son.
``The time for your lies is long past its end. I have learned the truth about what you have done father, and the time has come to pay for crimes.``
``So you come as a guardian of the realm then.`` He rose from the desk and moved in front of it to sit gently on the front. Seeing him closer he wore the armor of his father James, and even his madness you could see the royal look he carried.
``I`ve come for justice for the thousands of people you have either killed or terrorized. I come to avenge the wrongs you have done to this Kingdom. I come make you pay for everything you`ve ever done.``
``And yet your point is sullied by bringing that bastard girl.``
``You will never speak of her again do you hear me.`` William stepped forward and I grabbed at his cloak to keep him close while Jasper and the others also stepped forward to protect their prince. I actually couldn`t believe it still hurt me to hear the disdain in his voice towards me, but it still hurt my heart to be so unloved by my father. A tear fell down my cheek and I grabbed again at his cloak and he turned as if realizing I was crying. Gently wiping his hand on my face he smiled at me conveying the love he held for me, and how much he was capable of I felt safer.
``That will be your undoing my son.`` The words from my father turned William back towards him, and as pathetic as it was I moved closer behind him nearly hugging his back.
``What do you blather on about now.``
``Your love for that girl is going to be the one thing your enemies will use to their advantage. Don`t you understand that I sent her away because she was weakening you.`` He spoke as if it was the most honorable act he could have ever done, and yet the sheer scope of what he had was beyond grasping.
``Use whatever excuses you want but this ends here. Your time here is at an end murderer.`` The moment William said murderer it was as if James had been struck with the most painful strike in the history of mankind. Falling back onto his desk he looked back with a horrified look on his face.
"I've seen horrors. Horrors that you've seen. But you have no right to call me a murderer. You have no right to call me a murderer. You have a right to kill me. You have a right to do that, but you have no right to judge me...It's impossible for words to describe what is necessary to those who do not know what horror means. Horror. Horror has a face, and you must make a friend of horror. Horror and moral terror are your friends. If they are not, then they are enemies to be feared. They are truly enemies…" It was the sad ramblings of a man with nothing left, but as the tears flowed from my father`s face I felt a tinge of empathy for the sadness that must have driven this once great man to fall so far as to hate his children, and turn the Kingdom into a hellish place.
``The time for your talking is over. Jasper, Hedrik please take my father into custody and Tristan it is...`` Before he could finish my father broke out into hysterical crying and fell to his knees before William. Moving that close to William Jasper grabbed a hold of him almost immediately and shielded William.
"There they were in a pile, a pile of arms, and I remember, I...I...I cried, I wept like some grandmother. I wanted to tear my teeth out. I didn't know what I wanted to do. And I want to remember it. I never want to forget it. I never want to forget. And then I realized like I was shot, like I was shot with a diamond, a diamond arrow right through my forehead. And I thought, 'My God, the genius of that. The genius. The will to do that. Perfect, genuine, complete, crystalline, pure. And then I realized they were stronger than me because they could stand it. These were not monsters. These were orcs — trained warriors. These orcs who fought with their hearts who have families, who have children, who are filled with lust for battle – that they had the strength, the strength to do that. If I had ten divisions of those Orcs, then our troubles here would be over very quickly. You have to have men who are moral and at the same time who are able to utilize their primordial instincts to kill – without feeling, without passion, without judgment – without judgment. Because it's judgment that defeats us." After that madness filled rant Bill recoiled from Jaspers grasp and ran behind the desk.
``There`s nowhere to go...its over father.``You could tell this was breaking William as he watched the man that had been his father for his entire life fall apart. This wasn`t like it was for me or Tristan as father had never loved or cared for us in any real way, this was true pain. For his entire life his father had loved and cared for him, and now was the final moment of his time with him, and I felt his pain wash over me.
``The day may come son, when this is at an end. I see my end in the stars son, but know that while it is my blood that lays the final blow, it will not be you. You will be far far away when I finally get the judgement that you wish of me.``He stopped for a moment and looked briefly at Tristan, and then William before stopping at me. ``I`m sorry that my plan failed in the end. I`m sorry that every time I looked at you I couldn`t find any feeling but resentment. He always loved you in a way that he never did me, and I...I just...I just hated you for it. I see now that you were never my daughter in the end. I see now that you William were the only child I was ever meant to love...and I failed even that.``
``It's time father. Take him away...``As he finished James took a blue stone out of his pocket, and with another look at his children he clasped the blue stone and disappeared into nothing. Too shocked to say anything we were knocked out of our shock by Tristan stepping forward holding a green stone. Tristan stared at William laughing and as William lunged forward at him Tristan too clasped the stone, and disappeared into nothing.
"

It was a sad sight to see the father that had never loved me or gotten to know anything about me fallen so far. He was broken to the point that there was barely anything remaining that resembled humanity.

"

—

Alice Lovie
Bill went on a series of rants and William rejected this logic, and prepared to arrest James and place him in jail, when all of a sudden Bill broke out into historical crying. After breaking down and crying for nearly a minute James finally begin blabbering about different things of which none appeared to make sense until finally James begin discussing the Battle of Lyons. James told William of how there were piles upon piles of bodies, and he knew that the Orcs were greater then he was. With that speech done James took out of his pocket a blue stone, and told William that the day he might bring justice against him would come at some point but it wasn't today as today he was going to leave to the safety that the stone provided. In a single moment James disappeared and teleported to the location the stone sent the user. With James gone it was just William and Tristan and the two stood transfixed at each other, and then as suddenly as a man shot with an arrow dies, Tristan went to his pocket and pulled out a green stone and then disappeared into nothing.
Coronation of William Lovie III.
Main Article : Coronation of William Lovie III.
"

This is the moment I have been waiting for since your father came back from France. I always knew that you were the one to save us. This is your time now William.

"

—

Catherine Bell
Nortburg Tournament of 5125
Look out there Alice. Did you ever imagine we would be hosting men, Dwarves, and Elves for what is quickly becoming our honeymoon.
Nortburg Tournament of 5125
Main Article : Nortburg Tournament of 5125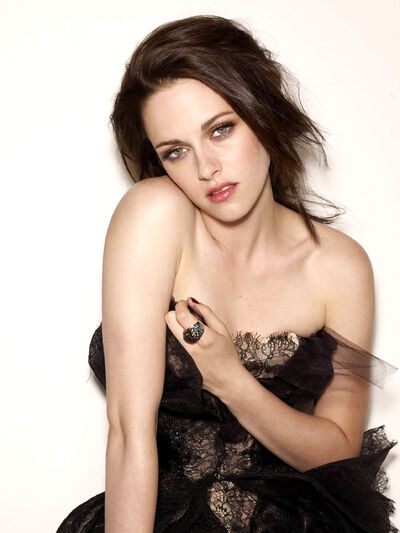 "

A tournament signals that the reign of the new king will be one of great success. I know that there is much to do, and no one understands that as much as I do. But we must also look to consolidate our holdings. You have a lot of goodwill and this will only help us later your grace.

"

—

Jacob Vorn IV.
Following the crowning of William Lovie III. as the new King of Lucerne he met with his council within the Lucernian capital and they went bout devising there next steps of action. Following some of the more extensive plans he met with the Shadow Council, and Jacob Vorn IV. of whom now stood as the King's Archbishop and the group would decide they needed to know more about the regions around them and also repair damage and they would do this by planning a tournament at Nortburg and invite foreign dignitaries to the tournament alongside the most influential of nobles of Lucerne. Also invited to the Tournament would be the Trachtenberg family of whom were the blood cousins of William Lovie incluing his uncle Frank Trachtenberg, and two cousins Michelle Trachtenberg, and Kristen Trachtenberg all of whom William wanted to repair relationships with most specifically with Michelle who he came to understand had been treated quite terribly by his father. The Trachtenberg side of the family had become distant due to several instances, most notably the imprisonment of Bill Lovie's cousin Katia Lovie the Matriarch of House Trachtenberg in the city of Berne.
True Sons of Lucerne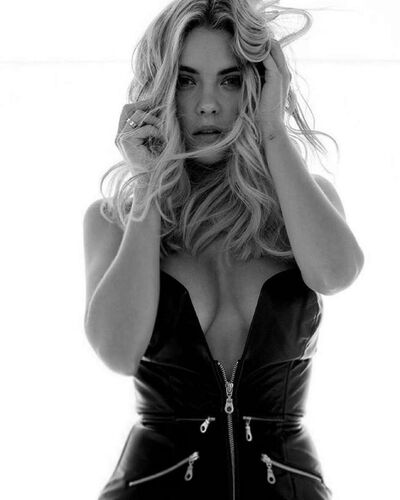 "

William you need to understand that Berne is hell itself. Your brother is losing control more and more every day. We are attempting to control the situation but its a tinder box waiting to explode.

"

—

Hanna Arryn
A large force under a white flag and led by Kieth Schwartz, and Alistair Bedregen arrives at the tournament ground carrying also the flag of the True Sons of Lucerne. The arrival of these True Sons would cause William himself accompanied by the Shadow Council and Charlie Swan to confront them and while at first wanting to bar them from the tournament as they were basically traitors the arrival of Hanna Arryn, and Aria Arryn would lead to William speaking privately with Hanna and Aria. Speaking to the two alongside Leven Martell, and Charlie Swan he would discover that the situation in Berne was growing completely out of control and that was why they had agreed to all the demands of Sean Lovie and had come here. Seeing that his friends were in grave danger he would agree to play along with the plans of the True Sons and allowed Danzal to take part in the tournament. Following this meeting with Hanna and Aria he would meet with Kieth Schwartz who was like an uncle to him during his childhood and the two would talk over everything that had happened with Kieth admitting to everything and for the first time giving William a true glimpse at what Bill had been going through and why he had chosen to do all the things that he had done. Another of the members of the group to come under the flag was Harrold Hardyng of whom as a dire hard member of the rebellion against Sean Lovie would sneak himself into the force with the help of Alistair and when he arrived he met with Teri-Jacob Vorn IV. and together in secret the two worked out steps for Harrold to take to help with the eventual retaking of Berne.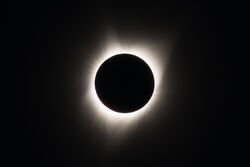 Look at the world father. You were born into this land. You grew up here. These people swore their lives to you. How could you have done all of this? Look at everything you have done. You destroyed a city. Killed hundreds of good men out of fear. Is this how you want to be remembered father. Is this the world you want to leave behind? I know you were a good person once. Don't end it all here. Don't do this. For me father. For everything I supposedly mean to you. Don't do this.
"Tell me about Amber."
"She is safe but misses you dearly."
---
"I know you may not feel the same way, but I want you to know how truly amazing it is to see you again Will." His face rose with a smile as he looked at me and it brought me back to thinking about the man who had helped teach me how to swim when I was a boy. He was a constant throughout my youth taking on my fathers role for those months when he could barely leave the tower.
"You know I cannot same the same. And you know why."
"I want you to know that I am sorry. I want you to know that he is sorry."
"Do not speak of him here or this conversation will end."
"That hatred that you feel. That's what drove him William."
"I know my friends would never let me do the things you let him do."
"Your friends love you. As your fathers love him."
"Love doesn't mean you let those you love go mad with no attempt to stop them."
"You look at it now and believe that if you started talking about killing your own daughter that what Jasper would stop you. Leven would stop you."
"They would. As you fucking should have!" I knew I was being too loud. The tournament was not even close to starting so the numbers here were low, but this was all so fresh. I could not be seen as being my father.
"They would do as we did. They would speak to you like I spoke to your father. I told him of the madness of what he was thinking. I told him that he had lost himself in that damn book. I did everything your friends would do. The only further step I could have taken was the one thing I could not do."
"They would."
"Look me in the eyes William and tell me that you truly believe that one of those people hovering outside this tent would ever raise a sword against you."
Following the conversation between Kieth, and William Kieth would leave the tournament as he was a soldier of Bill Lovie and not Sean Lovie and did not care if the plan of Sean succeded or not, and thus he would return to Orleans where he would report to Bill Lovie about the conversation that he and William had. With the departure of Sean Lovie the remaining elements of the True Sons of Lucerne were mainly William loyalists and in this way he would meet again with Hanna but this time she introduced them to House Krinner and House Dorin of whom led by Harrold Krinner, Trailen Dorin and accompanied by prominent heirs in Danzal Krinner, and Trailen Dorin II. they would be shown to be loyalists who were more then ready to assist when the time came to destroy the forces of Sean Lovie.
The Riverlands
Meeting the Elves
Following the Second Battle of Minus Ithil the Elves of High Forest would come to understand that the alliance between Gondor, Lucerne, and High Forest was something that they should work towards and as they followed the Lucernians into the relief of Tree Hill they would also send a large force to Nortburg to celebrate at the tournament. Alongside sending a force led by Taflarion Stormrage, and his wife Helian Stormrage, and their daughter Tonlia Stormrage, alongside her husband Cadwyr Winterdew the High Forest government back in the capital would also make several large movements for advancing the alliance itself when Malfurion Stormrage would contact the forces of the Kingdom of Quel'Thalas, and the Atmer Empire and told the two forces that they needed to send forces to the tournament as the new king of Lucerne was someone who truly was willing to try and change things for the better. The Sindar Elven Kingdom of Quel'Thalas sends representatives in the form of Alleria Windrunner, and Marinda Oakwhisper to the tournament as well with the purpose of arranging a stronger relationship with the Kingdom of Lucerne's new King. The Atmer Empire would send members of the Atmer Elven great house in the form of the House of Finwe to the tournament and these Elves used Magi portals to enter the Kingdom of Quel'Thalas and then travelled into Lucerne alongside the force led by Alleria. These Atmer Elves would be the first of the High Elves to enter the Kingdom of Lucerne in an almost uncountable time and led by Elendil Finwe III., his daughter Alais Finwe, and sons Talais Finwe, and Anar Finwe IV. of whom have come to discuss an alliance with William and Lucerne. The Elves appear very honorable about their intentions and the talks go well, with Hedrik Clegane III. leading the negotiations with the High Elves, and despite eventually leaving it would be so successful that William would make his intentions known to them by inviting the Elves to found a small settlement in Frosthelm. The Elves like the idea and Elendil sends his sons back to Ulthuan to make the arrangements while he will accompany William for the next while.
End of a Betrothal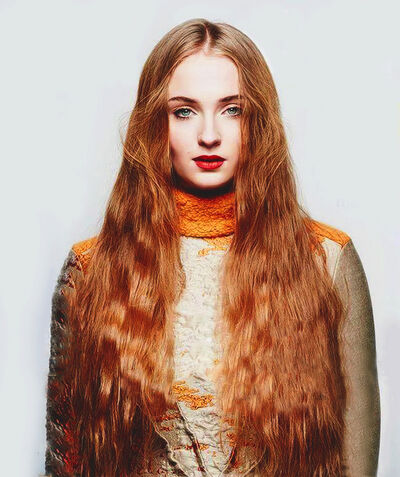 "

He's a monster.

"

—

Sansa Starke
The Starke's had come on mass to the Tournament of Nortburg and during this time it was believed that Sansa Starke, and Joffrey Lannister would get a lot of time together to get to know eachother, and while this was true with Joffrey, and Sansa going on a walk together and having a good time, this would alter dramatically later that night.
The Manderlys
As the tournament is only a few days from starting the final invitees arrive in the form of the Manderlys of whoom William meets with several representatives of the Manderlys who control the White Knife and during this conversation he and his father in law Charlie Swan are able to arrange a marriage between Winfred Manderly, and Miley Black. In this arrangement he and Charlie Swan decide that they will send Lucas Scott of whom is deemed by many to be the hero of the Siege of Tree Hill and thus someone they want to remain close too, but also William has become obsessed with Brooke Scott and thinks on her constantly believing that this will give him a chance to see her again.
Arrival of Brooke Scott
"

Our being together was not a mistake William. Our being together has led us to this moment. No matter what way you look at this our child will be amazing. Our love guarantees that.

"

—

Brooke Scott
Following the end of the tournament William and the group prepare to return to the capital where they will plan out the reconquest of Berne, but this changes with the arrival of Brooke Scott of whom breaks down crying in front of him as he stands with Leven, and Jasper and William quickly takes her away from the two into a back room where before he is able to say anything she reveals her stomach showing she is nearly four months pregnant from the time they last saw each other. Realizing in that moment she appears more pregnant then Bella he ponders the consequences of this but she doesn't demand anything just wishes him to help her with her grandfathers funeral.
Family Members
Relationships