The Relationships of Joshua Jackson are those relationships that are important to Joshua Jackson.
Lovers
Olivia Jackson
See Also : Olivia Jackson
Olivia had basically just went about her life until she met Joshua . The moment she met Joshua she felt certain that this was the man that would help her escape her boring exsistence in Forks . At first this relationship was just an escape for both of them. For Joshua escaping the pain of losing Aria, and for Olivia it was escaping the boredum of Forks.
After months of their relationship though they began to have genuine feelings for eachother, and when Olivia told Josh she was pregnant he was overjoyed, and they got married two weeks later.
Aria Arryn
See Also : Aria Arryn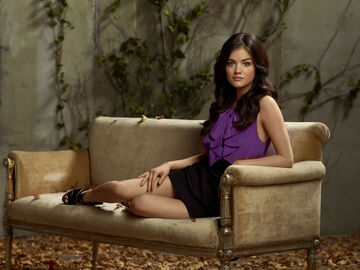 "

That poor boy was haunted by his childhood. I didn't need to further destroy his happiness by spinging a child on him.

"

—

Aria Arryn
"

She was brilliant, kind, and everything I could have found in a women. If I had met her three years later its not crazy to think I'd be with her and not Olivia.

"

—

Joshua Jackson
When Aria went to stay in Lucerne, so that she could keep her sister Hanna company, she became involved in a relationship with Joshua Jackson, of House Jackson. This relationship would continue for the whole year she stayed there, and it was only after she returned to Forks that she realized that she was pregnant. The two were in love while they were together but they both knew quite well that this wasn't the right time for them, so she left and they promised to be together some day.
Family
Brandon Von Gruger
See Also : Brandon Von Gruger
Brandon Von Gruger and Joshua Jackson have spent the entire part of Joshua's life after the death of his family together. Although Joshua is completely unaware Brandon has spent almost 17 years defending Joshua from over 5 attacks on his life by would be assasins wanting to finish the job he failed to do. In this time Joshua has never known of Brandon's involvement, but Brandon has become very protective of the young man he sees as his only family in the world.
"Some would say its entirely selfless life I've lived. Spending my life protecting a boy who doesn't even know I'm alive. But I allowed his family to die. That means I must protect what little hope remains in his world."
-Brandon Von Gruger
Community content is available under
CC-BY-SA
unless otherwise noted.