Jurassic World: Dominion Dominates Fandom Wikis - The Loop
Play Sound
Sansa Starke





Story Role
POV Role
The New Land
Appears In
Lucerne Series
Vital statistics
Born
5108
Title
Official Titles

Princess of Stormwind
High Lady of Greengarden

Alias
Little Bird
Status
Alive
Allegiance
Family Loyalties

Marriage Loyalties

Racial Statistics
Maternal
{{{Maternal race}}}
Paternal
{{{Paternal race}}}
Family
Parents
Father
Eddard Starke
Mother
Catelyn Starke
Siblings
Siblings
Full Siblings

---

Half Siblings

---

Internal Family
Spouse
Betrothals

---

First Husband

---

Children
True Born

---

With Harrold Hardyng

Robin Hardyng
Eddard Hardyng
Sansa Starke is the daughter of Eddard, and Cateyln Starke making her a member of House Starke through her father, and a member of House Tully through her mother. Sansa Starke has five siblings in the form of Robb, Aria, Bran, Rickon Starke, and Jon Snow of which Robb is the heir apparent of the house and is a brilliant fighter as well as a growingly powerful commander of House Starke, her sister Aria is a tom boy that enjoys training in sword fighting more then stitching clothing, her brother Jon Snow is a trusted and skilled commander in House Starke despite being a bastard child, her brothers Rickon, and Brann are both young, but Brann is especially powerful in Magi and Rickon as he has grown has shown a growing skill in Magi as well. Along with this she is the wife Harrold Hardyng of House Hardyng and would leave for the lands of House Arryn following this marriage. With Harrold Hardyng she has one child in the form of Robin Hardyng of whom is only four at the time of the Rise of Lucerne and thus still very young and relatively inimportant.
Sansa Starke was born the second child of Eddard, and Catelyn Starke and during her youth she was very close to her mother of whom taught her the ways of being a lady defining who she would be throughout her life. Sansa Starke has been at the forefront of the policial maneuvering of House Starke, and it was believed by many that she was going to be given as a wife to the prince of House Lannister Joffrey Lannister, but spies within House Starke came to understand that Joffrey was a supremely troubled young man and they back out. With Sansa now without a fiance her mother and father were approached by Harrold Hardyng the young heir to House Hardyng of whom wished to wed Sansa Starke after hearing of her kind heart and beautiful eyes. He would convinse them of his worthiness and she would be married to Harrold Hardyng of whom would return to Berne with young Sansa. Back in Berne she would join alongside her new husband as he was tasked by House Arryn to colonize and expand into the region west of Berne. Founding the town of Greengarden she would become the High Lady of the new castle and town, thus rising her to a level she thought wouldn`t have been possible with House Hardyng. The rustic lifestyle of Greengarden would take its tole on her as they were forced to deal with the constant threat of the Orcs that were present in the area, and there were also significant numbers of Trollocs in the area, but despite all of this they were able to push forward and she would become pregnant with their first child shortly afterwards.
History
Main Article : Timeline of Sansa Starke
Early History
Sansa Starke was born the second child of Eddard, and Catelyn Starke and during her youth she was very close to her mother of whom taught her the ways of being a lady defining who she would be throughout her life. Sansa Starke has been at the forefront of the policial maneuvering of House Starke, and it was believed by many that she was going to be given as a wife to the prince of House Lannister Joffrey Lannister, but spies within House Starke came to understand that Joffrey was a supremely troubled young man and they back out.
The Journey
Main Article : The Journey
The Early Arrival
You just sent me away Will. You sent me away on what I thought was a real reason, but from where I stand it looks like it was worth nothing. You could have sent any of them, but instead you sent me. I did what you asked me and in return I lost everything I had ever dreamed of. I must now stand here and watch the future I dreamed lived out with that Italian. I lost everything while I was away. For nothing. For absolutely nothing. What makes it worse is you still can't see.
Going to Stormwind
"

I trusted William with my life, and it was the only reason that I would have ever travelled so far from anything I knew. His belief in me pushed me forward, and drove me to be better then I could ever have been without him.

"

—

Leven Martell
Leven alongside her sisters, Lyanna Starke and Ellia Snow would join with a group of twelve Martell men at arms of whom was sent to join them on their trip to Stormwind, as well as a group of four men at arms for House Fraizen who were led by Taelan Fraizen to also accompany them to Stormwind. The group would arrive at the tiny port of Castle Dalmatia and stayed the night there meeting briefly with Landsgrave Modius Dalmatia of whom Leven did not reveal anything she thought to be important but gave enough when she revealed that she had been sent by William. Modius was a devout loyalist to James having been at the Battle of Lyons and this loyalty led to him sending his brother Decius Dalmatia to Lucerne to find out what was happening. Leven and her party left the next morning accompanied this time by Appius Dalmatia the heir of House Dalmatia who Modius had given orders to watch everything Leven did and then come back. Arriving at the port of Littleheim south of Stormwind they would not reveal their purpose and made no attempt to meet with local leadership and instead made their way directly to the city of Stormwind. As they made their way northward it was Lyanna Starke that would be saddened by how little assistence she was able to provide for their journey as she barely remembered her former home. Reaching the outskirts of the city there arrival was expected by House Starke who met Leven Martell and her group with Robb Starke of whom would be sent as the envoy for the house since Brandon, and Eddard Starke had traveled to the south in order to meet the Lannisters and try and get them to join with William Lovie III. and thus assist the young prince. Robb immediately became the source of much interest for Leven`s sister Obella of whom would watch him very closely and he would do the same as he alongside his father`s vassals led them throughout Stormwind. Getting Leven a room in the Starke estate in Stormwind she and her sisters would get a good sleep in before their busy day the next day. Leven and her sisters would wake the next day and meet with Robb Starke again of whom told them that Eddard had promised the entire support of House Starke to the efforts of William Lovie. Robb Starke would take her throughout the city of Stormwind where Robb and her sister Obella Martell grew closer and closer before eventually Leven suggested that Robb show Obella privately the second tier of the city while she and her sister Dorea Martell were escorted by Robb's sister Sansa Starke of whom showed herself to be a beautiful and charismatic young lady just younger then Leven, but the same age as Dorea.
"

Carlisle had told me to expect stiff resistence to the idea of going behind the kings back. He hadn`t told me they hated the king without pause.

"

—

Leven Martell
On the second day of their stay in Stormwind it would be Eddard and Brandon Starke that arrived back in Stormwind accompanied by a large force of House Starke. Following introducing himself it would be Eddard Starke that would meet with Leven alone, as she would make it clear in letters from William that she was a completely trusted member of his forces.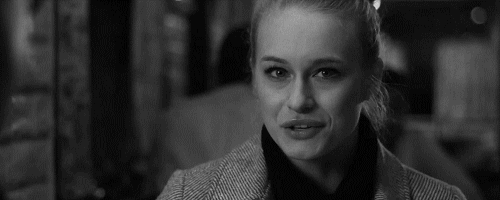 Eddard thus spoke openly to her in a way that they were unable to do in letters, and really let her know about the things that James Lovie had done and the level of hatred the people had for him. Revealing to her first as well that he believed he had failed in his goal of gaining the support of the Lannisters he was dismayed that it seemed to him that the Lannisters would support the regime, but Leven was thankful for him having even attempted that knowing from her lessons how much division there was between the Lannisters and Starke's. At nearly this same time Decius Dalmatia would arrive in Lucerne where he would attempt to seek an audiance with James Lovie II. in order to let him know what was happening in the area. James was at this point battling for control with Vhloraz and thus was hidden away in the Cloud Tower by Khadgar, and Kieth and thus was not present at the Keep. Tristan Lovie would be told of the arrival of Decius by

Tavin Slynt

and learning of this he would meet with Decius and learn the location of Leven Martell and from the location of where she was going Tristan guessed that she would soon learn the extent of the rebellious elements of Lucerne. Taking the opportunity it would be Tristan that fabricated a letter from his father and gave this letter to Decius with the letter detailing his command to kidnap Leven Martell and bring her to Lucerne as a hostage.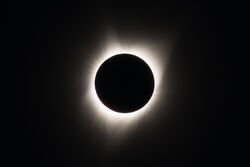 Look at the world father. You were born into this land. You grew up here. These people swore their lives to you. How could you have done all of this? Look at everything you have done. You destroyed a city. Killed hundreds of good men out of fear. Is this how you want to be remembered father. Is this the world you want to leave behind? I know you were a good person once. Don't end it all here. Don't do this. For me father. For everything I supposedly mean to you. Don't do this.

"I wish nothing but the best for your friend, and the prince of the land in Lord William but his father isn't capable of leading anymore."
"So what are you suggesting?"
"I am suggesting Milady that prince William when he done in Forks should come to Stormwind and we shall do everything we can as a people to remove his father and place him on the throne." Picturing William on the throne was something I had done more times then I would ever admit to throughout my life, but hearing it out of the mouth of one of the most powerful men in Lucerne was something that I scarsley believed I had just heard.
"You understand I've know the King for my entire life."
"I know you have seen him your entire life, but my lady what do you truly know of this man." I thought about it and I had eaten dinner down the table from him hundreds of times, and what little had spoken while kind to me had always been for the ears of William. It was no secret that he wasn't a great man, but to suggest he was a tyrant as Eddard had wasn't something I understood.
"I'm not his blood, and he places the ideals of his family...prince William above all things." The honorable Eddard Starke could barely control himself at my near mistaken use of family over William. Sadly noone even his most direhard supporter would call Bill a family man. He was devoted to Will, but to his family...I dont think so.
"I'm sorry milady but when you are forced to exclude the entirety of his family outside of the prince he is not a family oriented man. I know the king well from when we were children, and the man I knew I can say is gone. He used to dote on his sister Catherine you know." He looked at me clearly wanting that to sink in. I had heard him yelling at Willliam's aunt but I had never seen any sort of time between them that would have indicated anything more then hate." For years she was everything to Bill. Then he met Lisa Tyrell and everything in his life just got even brighter."
"He loved her back then?" The fact that it was shocking that Bill loved his wife was something that struck me as odd. I had never thought of it before today, and that as well struck me as strange. 
"He loved Lisa Tyrell like there was not another soul in the world. I was there at that tournament when he made her the Queen of Love and Beauty and I watched the two fall in love as they stared at eachother. It was pure love. But milady...lady Martell when he returned from Lyons he was changed."
"Changed how?" I knew the Battle of Lyons well. Thousands upon thousands of Lucernians had gone to war, and but a slimmer had returned. The destruction of the human alliance at the battle was legendary, but I had never heard William's father mention it once, so hearing Eddard say it was a defining moment in his life was shocking to me. 
"Things no longer made him laugh. Everything was dark and twisted through his eyes. He pushed aside everything that had mattered to him including Lady Tyrell." He looked out the window as if remembering some distant event that pained him.
"Are you alright Lord Starke?"
"I'm fine milady just coming to terms with the fact that my old friend is gone was a painful thing to do, and its no easier now."
"You mean you came to this conclusion long ago?"
"Yes back during the days leading up to the Plague he was lost in madness and shouting during a meeting of the Lords and I realized it."
"The Plague my Lord?" As he went to speak a knock on the door brought our attention there and left the question hanging. 
"You may enter." The door opened immediately after and I saw Robb open the door. Behind him walking away was another Starke man I remember as Brandon Starke II. while accompanying him was my sister Obella of whom was most likely leaving Robbs side for the first time since we had arrived.
"Father there is a party of Lannisters entering the city who wish to meet as well with Lady Martell." Eddard nearly burst from his seat before coming around to my side of the table and grabbing my cloak from the hanger on the wall. 
"I am sorry Milady but we must cut our conversation short and meet with the Lannisters." He helped me up, and despite never needing the help I knew the reasons behind it, and I took his arm and pulled myself from the chair where he would place the cloak over my shoulders.
"I thought you believed it didn't go well speaking with Lord Tywin?"
"I guess the minds of people like the Lannisters are difficult to read for simple soldiers like me." He laughed as he said it before leading me out the door following behind Robb who led us through the winding hallways and out into the courtyard.
"Where are we to meet the Lannisters Ser Robb?"
"Meetings with the Lannisters are held in the High Keep." As he said High Keep I remembered from yesterday as we had made our way to the third teir of the city, and how high up it was. I wondered why two groups such as House Lannister, and House Starke would have ever thought it was a good idea to meet in a place so easily formed for throwing people off ledges in anger. Laughing to myself brought the attention of Robb of whom looked back and smiled to himself as if knowing I was laughing at some joke I told myself.
Walking along we were joined at the gate to the third tier by a young man dressed all in red armor, and a large Lion Emblem on his chest. It wasn't difficult to know he was a Lannister but Robb walked up to him and clasped his hand in what to me looked like friendship. The man smiled at Robb briefly exchanging words before the two laughed. The laughter of the two ended when me and Eddard reached them, and behind the young Lannister was approached by an older Lannister man with a massive Blond beard. 
"Lord Eddard Starke it has been a long time since I have seen you."
"It has Ser Stafford. What brings you and your nephew to the gates to meet us?" So the young man was the nephew of Ser Stafford Lannister. Thinking back to my class time that could mean it was Lucion, Lancel, or Tyrek Lannister. I doubted Lucion as he was known as Lame Lannister for his ugly appearance and slow brain, but Lancel or Tyrek were both possiblities.
Stafford Lannister stepped forwards staring at me before speaking "To meet with the beautiful Lady Martell is more then enough reason to come here Lord Starke." He gave me a strange look as he said it, and I felt my arms instinctively pull my cloak around me a little further. It was cold so the act would be seen as such, but it was meant for more then keeping the fall snow off me.
"From our last talks it didn't seem your brother was willing to make the trip."
"You must have mistaken. We left a few hours after you did, and we are more then happy to meet a representative of the true King of Lucerne in William Lovie third of his name." Well that was shocking, but if he had wanted to let it sink in he didn't wait long before he nearly immediately turned around summoning the younger Lannister with a look to follow behind him and led us towards High Keep.
During this conversation Eddard would first reveal the emotional damage that was caused against Bill Lovie during the Battle of Lyons including the fact of how kind, and funny a person that Bill Lovie was before the events of the Battle of Lyons. Also revealing the first mention of the fact that Bill Lovie was responsible for the destruction of the Lucernian city of Tree Hill this would be a shocking revelation for a girl that was one of the few people who had been almost always treated with kindness by the King as Leven was one of basically three people that Bill Lovie did not outright hate.
"

The Arrival of several Lannisters was shocking for everyone around, as Eddard had said the conversations hadn't indicated they would come. Something was changing in the air when the Starke's were willing to abandon the king, and the Lannisters were willing to do anything.

"

—

Leven Martell
As Leven talked with Eddard they were interrupted by Robb Starke entering to alert his father that several Lannisters had arrived in the city to meet with Leven. Eddard would lead Leven, and her sister to the Lannisters who waited in the main keep where it was said Tywin, Stafford, and Tyrek Lannister had come. Tywin would join Eddard and Leven in meeting, and Tywin appeared to Leven to be nothing like the man she had heard legends of back in Lucerne as this man in front of her discussed wanting to assist the prince, and wanting to eliminate the tyranny that his father had brought on the land. Eddard and Tywin would argue briefly over an event they called the Plague, but she knew nothing about it, so she made a note to find out about it later. Tywin did suggest that he wished to meet with the prince, as Eddard had and Leven knew her time in Stormwind was over and her time for returning to William was upon her he had one major truth to reveal. Eddard would take Leven to the top of Stormwind once more where joined by his wife he would reveal to Leven that James had orchestrated the destruction of Tree Hill, and that he was still actively resisting attempts to save those inside the city. Horrified by what this meant she would take a letter written by him and still in shock prepare to leave the city to return to William. While this was happening it was Decius Dalmatia that returned to Castle Dalmatia with the orders that he believed had come from James Lovie II. but were in fact false orders given by Tristan Lovie.
Stormwind Negotiations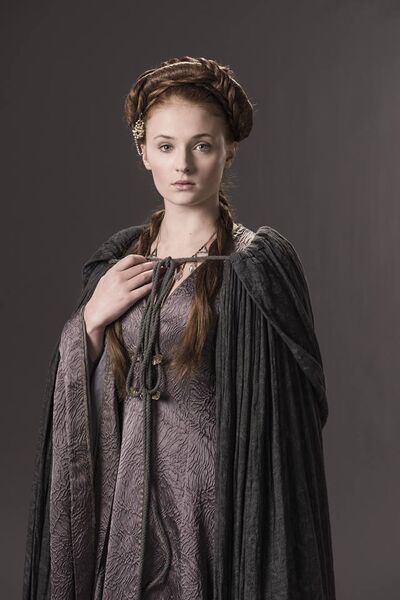 "

If he turns out to be a monster Robb do not fret. We have our out. I will not force your sister to marry any monster. I promise you this.

"

—

Eddard Starke
Following the departure of Leven Martell from Stormwind travelling to Forks in order to meet with William it would be the Lannisters that called a meeting with the Starke's. Meeting together at the the Keep of Stormwind the group would discuss moving forward as the Starke's were very clearly completely behind William Lovie III. but the Lannisters would quickly point out that in order to move forward and join this alliance they would need more. Discussions would begin when Tywin requested that Sansa Starke be betrothed to Joffrey Lannister of which was rejected initially but was eventually agreed to once assurances were made that if the relationship was not acceptable to both parties upon meeting then new arrangements would be made instead. With marriage ties to bind them there were deals made on trading and control of the Rhunian region of which more regulated what was quite a chaotic region, and thus the Lannisters would agree to join with the Starke's in their support of William. With the Lannisters now joining the forces of William it was the spies for James at the negotiations that would send word ahead of what had transpired in Stormwind. This word was taken by Canius Opimius westward, and while Canius himself would travel all the way to Lucerne to alert James it was Canius that also stopped at Castle Dalmatia to alert Landsgrave Modius Dalmatia of what was transpiring.
Final Resistance
Main Article : Ambush on the Greenhave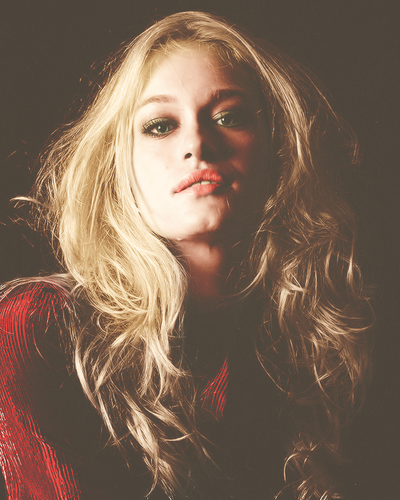 "

You had a different feeling about the land after you heard the words of the honorable Eddard Starke. This was a man who you just knew from hearing him that he spilled out honor, and yet he was telling his horrible tales you just didn`t want to be true.

"

—

Leven Martell
With the loyalty of House Starke assured and Eddard promising to do his best for the rest of eastern Lucerne Leven would return to Lannistane and back to the boats which would take her directly to Forks. While this was happening the James loyalist Modius Dalmatia would be preparing an ambush in order to capture Leven and hold her as a means to bring William to the table. While the main ambush was being prepared at Castle Dalmatia it was Franzal Nighting and a group of Nighting soldiers present at Castle Dalmatia that would take a boat and attempt to make their own move against Leven. Franzal was hopeful that if he gained Leven before House Dalmatia then James Lovie II. would begin to favor House Nighting again. Before leaving for this ambush it was Franzal that left a letter for Rachel in Castle Dalmatia where she was rushing towards in order to find Franzal before anything could happen. The Nighting ship would use the cover of fog to join the small fleet of Leven Martell and getting inside their ranks it was Franzal and his force that would use rafts to get right beside the boat of Leven Martell and then used ropes to get on to the boat. Once on the boat they would spread out throughout the top deck where they would quickly kill the captain and two guards on the main deck in preparation for their move against Leven. Leven and Dorea were unable to sleep due to the snoring of Obella and thus decided to go to the main deck and sit for a time. Leaving their sleeping sister Obella they went to the top deck, and while at first, they brought nothing with them it was Leven that watched Dorea grab her dagger that led Leven to also grabbing her sword.
"

I hope this letter finds you in good health Rachel. I want you to know I will always be thankful to you for raising me. You were the mother I was lucky enough to have, and for that I will always have nothing but love for you in my heart.

"

—

Franzal Nighting
When they reached the top deck, it was completely pitch black out, and the only light was the single flame burning beside captains' wheel. Leven would approach the captain and find him with a knife in his neck and bleeding out all over the deck. Reaching for her sword she barely got it out before a dagger narrowly missed her head and slammed into the pole behind her. Sliding to the deck she was forced to defend herself as a red masked man charged at her. Out of the corner of her eye she saw Dorea fighting against another man, and she could hear commotion as the rest of the boat clearly awoke from the fighting. Initially Losing her fight to the red masked man she would finally kill him after he tripped on one of the bodies strewn about the deck, and she would slice his head from his body before he fell into the river (The attacker would later turn out to be Franzal Nighting after Rachel Nighting revealed one of her cousins had been killed by Leven and this was the only instance that makes sense). The crew then broke through the locked door keeping them below and the other man would jump into the river to escape where two were killed by arrows fired at them but the remainder were able to swim back to their boat. Following this attack, the crew remained on heavy alert as they made their way westward and decided to stop at Castle Cerintha instead of Castle Dalmatia as they had originally planned due to Appius convinsing this was the best option. Appius for his part had become completely broken by what he had learned in Stormwind and now the assassination attempt made him even more confused over the truth, and thus while Leven stopped at Castle Cerintha it was Appius that took a ship and traveled to Castle Dalmatia.
Battle of Castle Cerintha
Main Article : Battle of Castle Cerintha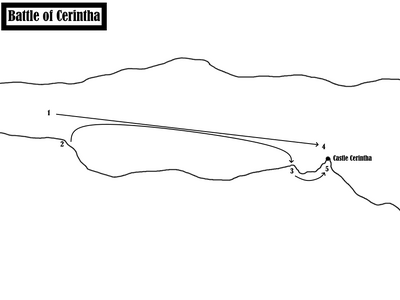 "

We have to stop her because she found out the truth. Our loyalty to the king does not end. It doesn't matter what he has done.

"

—

Modius Dalmatia
Appius did not have to travel far before he ran into a blockade led by ships carrying the flag of his household. Approaching the ships he met with the captain of the fleet in Juventius Ovidus who told him that his father had camped on the shore and to speak with him of which Appius did and discovered what appeared to be thousands of troops all camped on the riverbank. Appius would meet go to his fathers tent where he found his father and all the Dalmatia vassals meeting in regards to what he quickly realized was an ambush on the fleet of Leven Martell. While Appius did not reveal that Leven was at Castle Cerintha it had already been revealed by one of the survivors from the Nighting failed attack, and thus the army was planning to move against Castle Cerintha while the fleet split up with most moving to Castle Cerintha to blockade the castle while the remainder split in half to block any attempt to relieve the castle from west, and east. While the vassals moved about to get ready to march, and sail it was Appius that met with his father telling him that Leven was a good person who was loyal to the prince. To his shock it was Modius that told his son he already knew that James had ordered the destruction of Tree Hill, and that was the reason they had to stop Leven, and then use her capture as leverage. Shocked by what he had discovered it was Appius that took command of several ships in the Dalmatia fleet and joined Juventius, and Pisentius in moving to Castle Cerintha to blockade the castle.
"

This isn't personal Lady Martell. I just serve a different king.

"

—

Modius Dalmatia
Realizing that the words of his father had been lies, and they were following a mad king it would be Appius Dalmatia that would conspire with the loyalist Pisentius Larcius to gain control of the Dalmatia forces and stop his father from getting them all killed. While the fleet was blockading Castle Cerintha it was Appius and Pisentius that took a group of soldiers and made there way to the flag ship of the Dalmatia ships in the form of The Medee and would meet with captain Juventius Ovidus. Juventius was an honorable man, and had lost a brother at Tree Hill and thus when he was told what had actually transpired there he would join with Appius and with Juventius on their side they gained the fleet. Juventius would have several captains he wasn't sure of the loyalty of removed to their quarters, and with this control now in place it was Appius that attempted to end the battle before it could start. While the army of his father was preparing the siege it was Appius that took a raft and while carrying a white flag entered the port of Castle Cerintha. Quickly taken by the Cerintha forces he was brought to the main hall where Leven, and the Cerintha forces were planning for the coming battle. Meeting with them he revealed the changed loyalty of the fleet, and that if Leven would call a parlay with the Dalmatia forces he believed he could convince the other leaders of his fathers army to stand down.
"

I would be within my rights to have you executed for what you have done. What you nearly did. I will instead allow you to return to your home under the watch of the new Lord of Dalmatia. You are not to leave your families lands until this is all over with. I trust you will watch over him Appius.

"

—

Leven Martell
Taking the advise of Appius its Leven that meets one last time with the forces of Modius and sending a messenger to the Modius forces she lies and says the meeting is where she will surrender to Modius. Leaving through the gate of Castle Cerintha with just Lord Atrius Cerintha, Dorea, and Titus Numonis she watches as Appius hides his face under a hood as he carries a white flag alongside the group as they walk towards the riders that have come from the Modius forces. Reaching the Modius group she can tell that he has brought many of his vassals to watch her surrender and realizes that Appius was right about what his reaction would be to her surrendering. The two barely speak before Appius removes his hood and calls out his fathers lies in front of the Dalmatia vassals, and the two argue for a few minutes before Clodius Cervidus the most powerful of the Dalmatia vassals voices his support of Appius. Realizing that he has lost its Modius that agrees to stand down and face the consequences of what he views as his devotion to his oaths. Following a discussion between Leven and Appius it is agreed that Modius would be placed under house arrest at Castle Dalmatia and remain there until William had made a decision on him. Appius would be given lordship of House Dalmatia by his father in front of their most prominent vassals and then while Appius commanded the vassals to prepare their forces to return home he had Juventius Ovidus who had just arrived at the meeting to take Modius to the Medee and personally take him back to Castle Dalmatia.
Arriving in Castle Dalmatia
"

It was actually the first person I have ever killed. He moved quicker then anyone I had ever fought before. He tripped on a body and as he got he stumbled on the blood and I took his head from his body. His red mask was the only thing that didn't fall in the water.

"

—

Leven Martell
Arriving in Castle Dalmatia
"

You killed my cousin Leven. He was seventeen and just wanted to help his family. He didn't deserve to die on that river.

"

—

Rachel Lee
Nortburg Tournament of 5125
Look out there Alice. Did you ever imagine we would be hosting men, Dwarves, and Elves for what is quickly becoming our honeymoon.
Nortburg Tournament of 5125
Main Article : Nortburg Tournament of 5125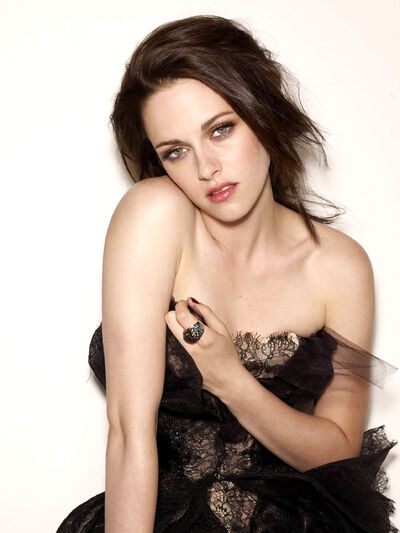 "

A tournament signals that the reign of the new king will be one of great success. I know that there is much to do, and no one understands that as much as I do. But we must also look to consolidate our holdings. You have a lot of goodwill and this will only help us later your grace.

"

—

Jacob Vorn IV.
Following the crowning of William Lovie III. as the new King of Lucerne he met with his council within the Lucernian capital and they went bout devising there next steps of action. Following some of the more extensive plans he met with the Shadow Council, and Jacob Vorn IV. of whom now stood as the King's Archbishop and the group would decide they needed to know more about the regions around them and also repair damage and they would do this by planning a tournament at Nortburg and invite foreign dignitaries to the tournament alongside the most influential of nobles of Lucerne. Also invited to the Tournament would be the Trachtenberg family of whom were the blood cousins of William Lovie incluing his uncle Frank Trachtenberg, and two cousins Michelle Trachtenberg, and Kristen Trachtenberg all of whom William wanted to repair relationships with most specifically with Michelle who he came to understand had been treated quite terribly by his father. The Trachtenberg side of the family had become distant due to several instances, most notably the imprisonment of Bill Lovie's cousin Katia Lovie the Matriarch of House Trachtenberg in the city of Berne.
True Sons of Lucerne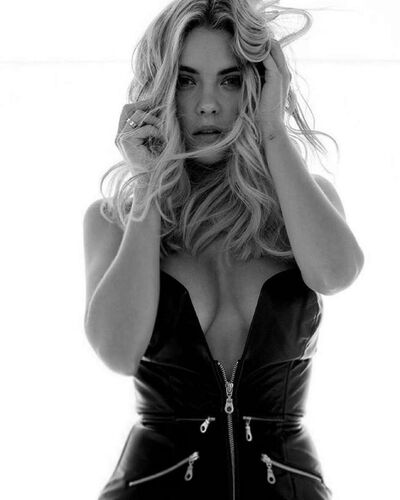 "

William you need to understand that Berne is hell itself. Your brother is losing control more and more every day. We are attempting to control the situation but its a tinder box waiting to explode.

"

—

Hanna Arryn
A large force under a white flag and led by Kieth Schwartz, and Alistair Bedregen arrives at the tournament ground carrying also the flag of the True Sons of Lucerne. The arrival of these True Sons would cause William himself accompanied by the Shadow Council and Charlie Swan to confront them and while at first wanting to bar them from the tournament as they were basically traitors the arrival of Hanna Arryn, and Aria Arryn would lead to William speaking privately with Hanna and Aria. Speaking to the two alongside Leven Martell, and Charlie Swan he would discover that the situation in Berne was growing completely out of control and that was why they had agreed to all the demands of Sean Lovie and had come here. Seeing that his friends were in grave danger he would agree to play along with the plans of the True Sons and allowed Danzal to take part in the tournament. Following this meeting with Hanna and Aria he would meet with Kieth Schwartz who was like an uncle to him during his childhood and the two would talk over everything that had happened with Kieth admitting to everything and for the first time giving William a true glimpse at what Bill had been going through and why he had chosen to do all the things that he had done. Another of the members of the group to come under the flag was Harrold Hardyng of whom as a dire hard member of the rebellion against Sean Lovie would sneak himself into the force with the help of Alistair and when he arrived he met with Teri-Jacob Vorn IV. and together in secret the two worked out steps for Harrold to take to help with the eventual retaking of Berne.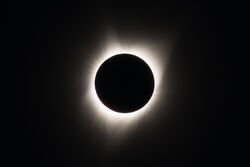 Look at the world father. You were born into this land. You grew up here. These people swore their lives to you. How could you have done all of this? Look at everything you have done. You destroyed a city. Killed hundreds of good men out of fear. Is this how you want to be remembered father. Is this the world you want to leave behind? I know you were a good person once. Don't end it all here. Don't do this. For me father. For everything I supposedly mean to you. Don't do this.
"Tell me about Amber."
"She is safe but misses you dearly."
---
"I know you may not feel the same way, but I want you to know how truly amazing it is to see you again Will." His face rose with a smile as he looked at me and it brought me back to thinking about the man who had helped teach me how to swim when I was a boy. He was a constant throughout my youth taking on my fathers role for those months when he could barely leave the tower.
"You know I cannot same the same. And you know why."
"I want you to know that I am sorry. I want you to know that he is sorry."
"Do not speak of him here or this conversation will end."
"That hatred that you feel. That's what drove him William."
"I know my friends would never let me do the things you let him do."
"Your friends love you. As your fathers love him."
"Love doesn't mean you let those you love go mad with no attempt to stop them."
"You look at it now and believe that if you started talking about killing your own daughter that what Jasper would stop you. Leven would stop you."
"They would. As you fucking should have!" I knew I was being too loud. The tournament was not even close to starting so the numbers here were low, but this was all so fresh. I could not be seen as being my father.
"They would do as we did. They would speak to you like I spoke to your father. I told him of the madness of what he was thinking. I told him that he had lost himself in that damn book. I did everything your friends would do. The only further step I could have taken was the one thing I could not do."
"They would."
"Look me in the eyes William and tell me that you truly believe that one of those people hovering outside this tent would ever raise a sword against you."
Following the conversation between Kieth, and William Kieth would leave the tournament as he was a soldier of Bill Lovie and not Sean Lovie and did not care if the plan of Sean succeded or not, and thus he would return to Orleans where he would report to Bill Lovie about the conversation that he and William had. With the departure of Sean Lovie the remaining elements of the True Sons of Lucerne were mainly William loyalists and in this way he would meet again with Hanna but this time she introduced them to House Krinner and House Dorin of whom led by Harrold Krinner, Trailen Dorin and accompanied by prominent heirs in Danzal Krinner, and Trailen Dorin II. they would be shown to be loyalists who were more then ready to assist when the time came to destroy the forces of Sean Lovie.
The Riverlands
Meeting the Elves
Following the Second Battle of Minus Ithil the Elves of High Forest would come to understand that the alliance between Gondor, Lucerne, and High Forest was something that they should work towards and as they followed the Lucernians into the relief of Tree Hill they would also send a large force to Nortburg to celebrate at the tournament. Alongside sending a force led by Taflarion Stormrage, and his wife Helian Stormrage, and their daughter Tonlia Stormrage, alongside her husband Cadwyr Winterdew the High Forest government back in the capital would also make several large movements for advancing the alliance itself when Malfurion Stormrage would contact the forces of the Kingdom of Quel'Thalas, and the Atmer Empire and told the two forces that they needed to send forces to the tournament as the new king of Lucerne was someone who truly was willing to try and change things for the better. The Sindar Elven Kingdom of Quel'Thalas sends representatives in the form of Alleria Windrunner, and Marinda Oakwhisper to the tournament as well with the purpose of arranging a stronger relationship with the Kingdom of Lucerne's new King. The Atmer Empire would send members of the Atmer Elven great house in the form of the House of Finwe to the tournament and these Elves used Magi portals to enter the Kingdom of Quel'Thalas and then travelled into Lucerne alongside the force led by Alleria. These Atmer Elves would be the first of the High Elves to enter the Kingdom of Lucerne in an almost uncountable time and led by Elendil Finwe III., his daughter Alais Finwe, and sons Talais Finwe, and Anar Finwe IV. of whom have come to discuss an alliance with William and Lucerne. The Elves appear very honorable about their intentions and the talks go well, with Hedrik Clegane III. leading the negotiations with the High Elves, and despite eventually leaving it would be so successful that William would make his intentions known to them by inviting the Elves to found a small settlement in Frosthelm. The Elves like the idea and Elendil sends his sons back to Ulthuan to make the arrangements while he will accompany William for the next while.
End of a Betrothal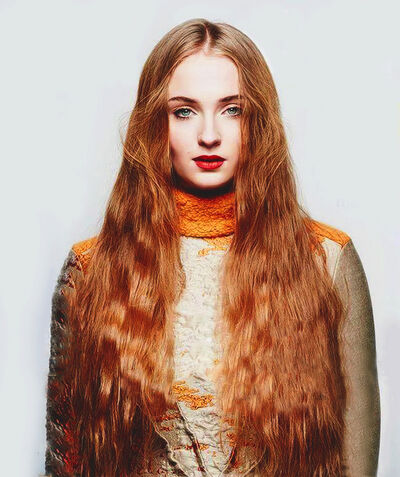 "

He's a monster.

"

—

Sansa Starke
The Starke's had come on mass to the Tournament of Nortburg and during this time it was believed that Sansa Starke, and Joffrey Lannister would get a lot of time together to get to know eachother, and while this was true with Joffrey, and Sansa going on a walk together and having a good time, this would alter dramatically later that night.
The Manderlys
As the tournament is only a few days from starting the final invitees arrive in the form of the Manderlys of whoom William meets with several representatives of the Manderlys who control the White Knife and during this conversation he and his father in law Charlie Swan are able to arrange a marriage between Winfred Manderly, and Miley Black. In this arrangement he and Charlie Swan decide that they will send Lucas Scott of whom is deemed by many to be the hero of the Siege of Tree Hill and thus someone they want to remain close too, but also William has become obsessed with Brooke Scott and thinks on her constantly believing that this will give him a chance to see her again.
Arrival of Brooke Scott
"

Our being together was not a mistake William. Our being together has led us to this moment. No matter what way you look at this our child will be amazing. Our love guarantees that.

"

—

Brooke Scott
Following the end of the tournament William and the group prepare to return to the capital where they will plan out the reconquest of Berne, but this changes with the arrival of Brooke Scott of whom breaks down crying in front of him as he stands with Leven, and Jasper and William quickly takes her away from the two into a back room where before he is able to say anything she reveals her stomach showing she is nearly four months pregnant from the time they last saw each other. Realizing in that moment she appears more pregnant then Bella he ponders the consequences of this but she doesn't demand anything just wishes him to help her with her grandfathers funeral.
Marriage
"

It was already growing late for a girl of my stature to marry, and yet I didn`t want to leave home. I loved my family, even the younger brats and I couldn`t imagine not seeing them.

"

—

Sansa Starke
With Sansa now without a fiance her mother and father were approached by Harrold Hardyng the young heir to House Hardyng of whom wished to wed Sansa Starke after hearing of her kind heart and beautiful eyes. He would convinse them of his worthiness and she would be married to Harrold Hardyng of whom would return to Berne with young Sansa.
Wedding of Hanna Arryn
Wedding of Hanna Arryn
You truly look beautiful my friend. May the dragon always shine down on you as he does today.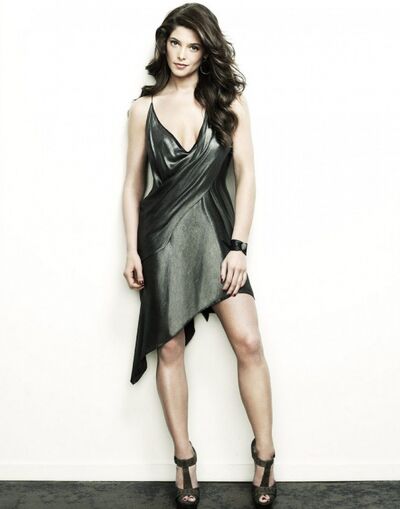 "

William needed to get away as he had stopped living after Brooke died. While anyone around him might have not noticed any difference for those that truly knew him they knew he was a shell of himself.

"

—

Alice Lovie
With the death of Brooke Scott, William had been forced to deal with it in silence until his break down with Alice, but since then despite promising to talk to her he kept it inside, and he fell into a secretive depression. During this time the only person he discussed any of his emotional problems with was Leven Martell of whom at this point he begin to become somewhat more then just friends with again, but despite this emotional shift between the two of them it never changed physically. Alice wanted her brother back, and tried many things to get him back, but when they did not succeed she found the perfect opportunity when their old friend Hanna Arryn prepared for her marriage to Harrold Krinner, and in order to support one of his oldest friends she was able to convince him to travel westward. Returning to the scene of so much death would have been more painful but nearly every member of House Lovie traveled west alongside the whole Shadow Council outside of Edward Cullen of whom was in Lorderon dealing with the Arthas situation. Travelling westward wasn`t such a huge deal for many of them but for Thomas that was the last place he had been alive with his mother, and returning there with his family was a huge moment for the young man. When the group reached the outskirts of Berne the army he traveled with would camp outside the gates and inside the internal valley before they entered the city. Greeted by all the lords and ladies of Berne and the entire province William and the rest of the group would smile and share great love once more when Hanna Arryn, and her sister Aria exited the gate and made their way to them. Hanna, and Aria led them inside the city, and they all marveled over the rebuild that had went on inside the city under the leadership of Aria Arryn, and it was then that they would begin mingling leading to William being pulled away from Alice and taken to meet all the leaders of the city.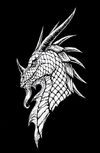 The Rise of Lucerne
I saw the destruction of the world, and knew I had to stop it. There was nothing left to do but become bigger then everyone else. The Empire was never going to be the beacon the world needed it to be. Westros was on fire. The Bretonians had reached for the stars and been burned. And the old shadow of Numeron was fading far too quickly. It was left to us in Lucerne to change the fate of all those who wished to reject darkness. We were the last hope for a world who had long since given up on believing.


I watched from afar as he stood on the balcony, and watching as my brother the king walked with several of the lords of Berne. My brother was planning the expansion of Lucerne`s assets into the west, and Lord Byron Arryn was no where to be found. I had heard from Hanna that he was now called the scared bird by those that served him when he was not around, and in a truth so horrifying it was almost laughable Benjamin Krinner had called him Lord Veregnst Arryn which meant scared bird in old German.

``Is it true that they call him the scared bird.`` Aria was a loyal girl, and intelligent beyond nearly everyone I had met, but I thought she would speak the truth to me. We had known eachother back in Lucerne, and our relationship was such I could trust her.

``It is true Alice.`` There was shame as she said it, and that pained me.

``I heard he was absent, and perhaps even pathetic during the time of my brother here, but to see him this way is sad.`` It was now legend how he had abandoned his dying niece, and then not even lifted a finger as Sean had stabbed his own wife. What sort of man can stand and watch that, and do nothing. 

``My father is not a brave man. Not the type that instills love or adortion from his lords, or anyone really. My mother was perhaps the last one that loved him. Loved him truly for who he is.``

``What do you think could be done in terms of fixing the situation here.``Her honesty was something I truly valued, and despite not knowing if she could actually affect change I would listen to her advice and pass it on to William if he didn`t already know.

``I have spoken to my father of stepping down. Of giving up his power.``I stood up from the chair as I no longer saw William through the window and wanted to find out where he was going. As I did she stood up as well and we walked to the door where hearing us move Draco opened the door and followed us as we walked. ``I told him to move on because his people didn`t respect him anymore.`` That was a brave thing for her to say to her father. I knew from my own relationship with my father that when I resisted him I was put into a spell and had my memory wiped, so there were consequences for resisting those above you.

``What did he say to that.`` We reached the end of the corridor and I followed Aria as she led me towards the cathedral sized building that William had entered.

``He doesn`t believe me. He believes that he loved. He thinks the people have forgiven him, and anyone who tried to tell him otherwise he either ignores, or tells himself they are joking. There is no getting through to him I fear.``

``My brother plans to speak to him, and let us hope that has the effect of making him see what the truth is.`` I know that William knew it would be nearly impossible to remove Byron as he was still loyal, and despite his incompetence it would set a horrible presedent and despite hating their lord it would bring anger amongst far too many vassals around the valley and beyond. Power my brother said was precarious, and if he brought down Byron Arryn every single lord, and Lady in the Kingdom would wonder if the tyrant king was coming for them next. 

``If anyone can convinse him to do what is right, it is the King.`` We reached the door and were greeted by the handsome Paul Arryn of whom had his wife Lucie Krone on his arm. Both bowed as was expected, and led us into the cathedral with a greeting. 

Walking into the giant room I saw William arrayed against a massive group of nobles, with Jasper and Emmett directly around him and Jasper looked absolutely cold hearted seeing William surrounded. Leven walked towards me with the young Sansa Starke, and her new husband Harrold Hardyng. The two would bow before, me along with Leven of whom gave me a quick smile before standing beside me. ``Princess Alice it is a true joy to have you in our remote city. Your family has brightened this land in more ways then I can ever truly appreciate.``

``Hanna was one of our most dear friends growing up, and we wouldn`t have dared miss a chance to see her wed. The city has certainly been turned into quite the jewel since I was last here.`` I had never imagined myself returning to this place, but William couldn`t stay in one place anymore. He was losing himself more and more each day, and unless I could change the path he was on he was going to kill himself trying to see her again. It seemed so long since he was carrying the lifeless body of Amber from the city, and I couldn`t believe he had the strength to return here where so much bad had happened. 

``Terrible business Princess. I never met your late brother, but I know that despite what he became in the end he was still your brother, and I`m sorry for your loss.`` I felt bad that I had never met her before. When we had travelled to Stormwind she was in Winterfell, and while I had met nearly all the Starke`s she and her brother Rickon were one of the few I had not had the oppurtinity to meet.

``I appreciate that Lady Sansa you are too kind. My brother did more damage to your husbands people then we can ever repay, and I`m beyond happy to see things becoming positive here.`` She smiled at me, and as she did I noticed how young she was. I had thought she was of similar age to me, but it was clear she was somewhat younger, and from the way she held Harrold`s hand she was very nervous. ``How have you come to like Berne Sansa.``

``It is the same sort of climate as my home in Winterfell, and with Harrold at my side I have been very well taken care of. I will honestly be sad to say goodbye to Berne.`` As she shared a smile with Harrold, I felt out of the loop. Where was she to go that would force her to say goodbye to the city. As if sensing my confusion Leven spoke up.

``The Kingdom will be very proud to have Harrold as the Lord of the new western province. I know that Alice was one of the most strong supporters of your rise Sansa.`` The young Sansa Starke looked shocked, and again I realized how distinct I was from even her scale of nobility. It would never really matter how high up the power tree someone reached, me and my brother were always going to be somewhat seperate from them.

``We decided to name the new city Greengarden, and I promice your grace that we shall turn it into a fortress against our enemies.`` His armor and tone made him seem quite the brave young man, and I wondered if the ruins of the west would claim him, or whether he would prove himself correct.

Meeting with the elements of House Arryn it did not take long to notice the absence of Byron Arryn of whom in public excuses were made in regards to his sickness, but once the required entrance was done and William followed Hanna, and Aria Arryn into the Palace Grounds of Berne the truth would quickly come out. William would during this time convince the Lords of Berne to begin an expansion into the western lands, and would bring in several allied Elves of the west of whom promiced their support in this action. When determining of whom would be the new lord of the state being formed westward it was determined that Sansa Starke and her new husband would form the leadership under House Hardyng. As the final days before the wedding came about William travelled the city with his family and Hanna as the night came he would make love to Bella but once they were done he left her asleep in bed and went to find Alice. Finding Alice he told her that he didn`t feel the same way for Bella that he had, and he didn`t know how to get it back as he loved Brooke. Alice and William would speak for nearly the entire night, and she was able to convinse him to not do anything rash, but once again she knew that he was sitting on the edge of a knife without Brooke, and for the first time she worried he might not actually be able to move past her death.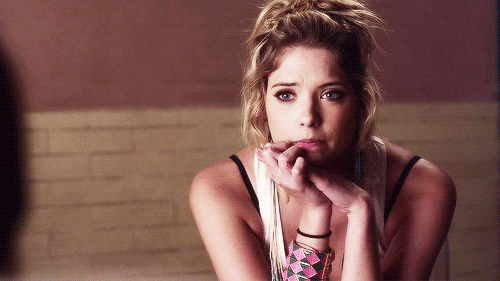 The actual wedding went by without problem, and following this Alice would accompany William and Thomas as they walked the ramparts of the outer tier of Berne. Walking along the walls William, and Alice held Thomas's hand as William told his son about the bravery of his mother during the siege of Berne, and for the first time in his life Thomas learned the whole truth of what had happened to his mother. Continuing to talk William discussed with Thomas his place in the family, and while Thomas was young he was old enough to understand that his father was telling him that he was not a base born bastard as William had legitimized him. The talk would brighten William somewhat as after Thomas left Alice was able to convince him that if nothing else he needed to be strong for his children, and grudgingly she included the two he had with Brooke in that number as well.
"

So much had changed since we were children, but the simple fact remained that one of my best friends was gaining a husband and that was a moment to stop and thank the world around us.

"

—

Alice Lovie
Following an argument with Jasper it is Alice that goes to find Marcel Lovie II. and together the two stand on the balconies of the Arryn estates and discuss their relationship and how close the two have gotten over the years. As Alice goes to leave for bed Marcel gives her a gift and taking it back to her room she opens the gift discovering a tiny stone and beside the stone a note that detailed that the small stone was a magi device that allowed the two to communicate no matter how far apart they were and as she touches the stone which is attached to a necklace she feels Marcel's thoughts as if they are her own. Before leaving Alice would watch as Hanna and William discussed his affair with Brooke, and how he loved her so much that it felt painful just getting up anymore. William would also mention for the first time to her that he wanted to find the Dragons, and that he thought with everything inside himself that if he did then Lucerne could survive.
Arrival of Hillsbrad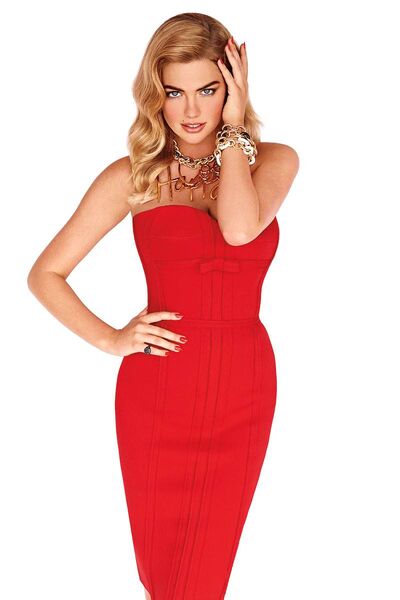 "

I thought for a very long time that I would inherit House Brent. I see now that was foolish. You have your heir, and I'm not content to sit here quietly as his knight.

"

—

Franklin Brent
It would be following his taking part in the defense of Castle Stragnarax that a emotionally devastated Franklin Brent would return to Marburg where his wife Karyl Reyne is waiting for him alongside their son Davin Brent, and seeing her waiting for him he collapses into her arms utterly spent by the feeling that he got nothing from all his years of devoted work for his father. Sharing a moment together he tells her he is done running errands for his father and wants to rule something himself leading to him telling her that he was going to go and find his father and tell him that he needed to let him go and find his own lands. Meeting with his father his father would reluctantly send him to Berne where the wedding of Hanna Arryn was looking to be the beginning of what rumors were saying would be William's desire to expand into the lands west of Berne forming a new province there. Travelling to Berne with a small force and his wife he is met on the road by Dexter Hill of whom continues to be disliked by Karyl but their friendship leads Franklin to invite Dexter to join him on the road to Berne though in order to make his wife happy he travels at the front of the force while Franklin and his wife stay in the middle.
"

I saw your coming in the water Franklin Brent. You and I were destined to meet here.

"

—

Franklin Anikka Salburg
Delayed by a collapsing portion of the path through the Dragon's Pass the forces of Hillsbrad under Franklin Brent would arrive following the wedding of Hanna, and Harrold, but did meet the forces of the royal family on the road.
The West
Main Article : Grand State of Tristfall
The West
Our future was not simply in Westros. The west needed to be both protected and grown.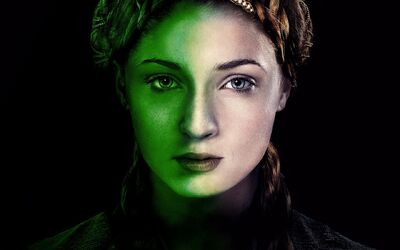 "

The King wanted the lands claimed as it was for him an abomination that the Orcs held onto the lands that were once human. With blood and tears we took the land and did our best to hold it.

"

—

Harrold Hardyng
The wedding of Hanna Arryn and Harrold Krinner had sparked the beginning of the idea for the conquest of Tristfall to become more then just an idea and with this plan now growing it would be three main elements moving forward in the form of the gathering of more forces for the armies. Sansa Starke and Harrold Hardyng would join William in the trip back to Lucerne where they were to meet with many of the Lucernian state noblemen in order to help gain more people for the colonization. Arriving there Sansa would become a growing influence as her kindness and gentle personality were something many of the nobles gravited towards, and her former family in House Starke supported her heavily. After spending many weeks in Lucerne she and Harrold would travel southward to Forks and rally many of the Lords of that state to their cause, but found less support among that state, although House Swan would send several smaller knightly houses to join with the colonization. Travelling finally southward to Highgarden they would find more support among House Tyrell of whom would send Lyonel Flowers of whom would be forming another cadet branch of House Tyrell in return for her being legitimized by House Arryn, and Lyonel Flowers would bring several hedge knight houses and nearly a thousand troops as well. Following this they would leave for Berne where the colonization efforts would begin. In Tristfall itself during this time Margot Robbet had found herself fighting against an Orcish agression for the first time in many years, and this led to her sending scouts out of the forest for the first time in that same period, and it was at this point that she met with some of the more eastern surviving members of the humans of Tristfall, and they would tell her that the Kingdom of Lucerne was massing for an attack all across Tristfall, and the Elves of Quel'Thalas were looking as if they might join with them. Realizing that this was her chance to make her people stronger she would prepare her Knights of the Quill for battle, and leave her younger sister in command of Robbet Forest, and she prepared to leave for Berne with her forces.
"

Getting support from the other lords was just one part of what was going to be a truly inspiring crusade my dear. Sweet Sansa look out into the world, and what do you see. I see a world corupted and damaged by the Orcs, and I mean to change that. This is our land. Soon the Orcs shall understand that.

"

—

Harrold Hardynd
Back in Berne Sansa Starke would join alongside her new husband as he was tasked by House Arryn to colonize and expand into the region west of Berne. Using the influence and power given to him by William Lovie III. they begin forming the army for colonization as the reinforcements from all across Lucerne travelled to the lands of Berne. One of the first tasks that the human forces of Lucerne would have was to make contact with the broken human elements that still remained in the lands of Tristfall of which there were many thousands surrounded by ten times that amount of Orcs. Living in the forests and along rivers these human remnents would be contacted and prepared for the coming crusade against the unaware Orcs. One of the first of these groups was the Knights of the Quill led by Margot Robbet of whom swore themselves to House Hardyng and joined with the growing army of Berne. Sansa Starke would join her husband and Paul Arryn as they met with the Sindar Elves of Quel'Thalas, of whom were going to align with them in order to clean the land of the Orcs.
The Elves of Quel'Thalas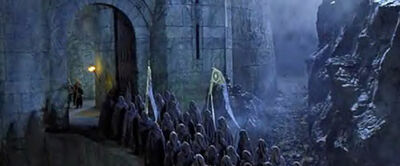 "

The Elves were so majestic in their appearance. Despite knowing these were not the High Elves that had begun to settle their own town in southern Lucerne, these Sindar Elves had their own magnificence.

"

—

Sansa Starke
The Elves had been following the situation in Tristfall very closely since the end of the Battle of Berne, and with the tensions very low with Lothlorian at the moment they would meet in oder to decide as a people if they wanted to completely throw their lot in with the Kingdom of Lucerne. Franklin Brent would first notice them when several of his scouts reported signs of Elven ambushes against Orcs near the forest, and he relayed this information to the overall commander in Gunthor Mountain of whom would relay a message to the Quel'Thalasian Elves that they were open to meeting. The leading members of the Senate of Quel'Thalas would request a meeting with King William Lovie III. of which - since William was at this point very far away - they would have via a Magi stone. William Lovie would be able to assist Alleria Windrunner in convinsing Marinda Oakwhisper that the Lucernians meant them only friendship when he revealed how in his dealings with both the High Elves, and the Lothlorian Elves he had made it clear that the Quel'Thalasian Elves were his friend and would not be harmed, and this was the reason that tensions had disapeared with Lothlorian. Seeing truth in his eyes Marinda Oakwhisper would become a direhard loyalist of the Lucernian alliance, and personally commanded some two hundred of her priestesses to the campaign in Tristfall.
"

For too long my friends we have allowed fear to be greater then ourselves. These Orcs are an abomination, and it is time that we protect not simply the forest, but we protect the world from their blight. You have my support William Lovie III.

"

—

Marinda Oakwhisper
Under the command of Thranduil some three hundred Sindar Elves, and another two hundred Priestesses of Elune personally led by Marinda Oakwhisper entered Berne where the talks begin about the terms of the coming crusade. Gunthor Mountain was grateful for their help, and the Elves were heavily placed in a position to assist them all along the forest of Quel'Thalas but especially in the northwest of Tristfall where the Elves would lead the one thousand strong force of Forks led by Ser Donnel Swann of whom would assist them in the northwest while the main force moved in that same direction but from Berne. The Elves would mass in large numbers northward from their forests and would ambush and kill as many Orcs as they possibly could. Special notice was made to make sure the Elves would be able to assist the small villages of humans in the area as every human they saved was one person to add to the army and to add to the possiblity of the future of the land. The Elves described a series of large bridges that allowed crossing over the cliff coasts of the River Berne, and said that in order to hold off the Orcs long term these bridges would need to be destroyed. Thranduil and the Elven forces would at this point recieve reniforcements from there own side in the form of Legolas, and Tauriel of whom both would lead another five hundred Quel'Thalasian Elves into the crusade for Tristfall. By this point they were in full scale fighting with the Bleeding Hollow Clan, but were killing them in their hundreds due to poor leadership on their side, and they had gained nearly a full thousand more troops through the rescueing of stranded humans in the northwest.
Cleaning of Tristfall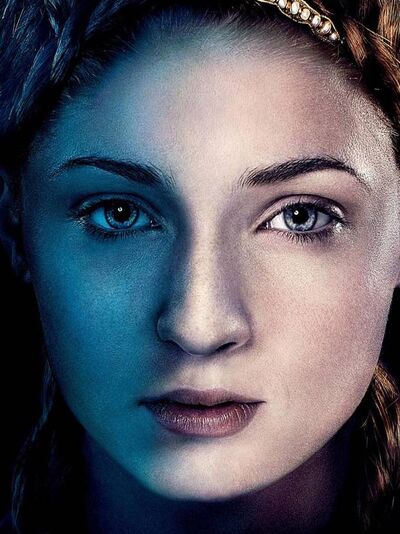 "

The land was infested with the Orcs. You didn't understand just how many until you actually looked at it from the sky, and saw their emcampents dotting the former lands of Bretonia.

"

—

Griffin Rider
When the Elves left Harrold Hardyng massed the vast army of Lucerne and begin preparing for the army and people joining them for the western journey. The area was somewhat deserted but using griphons to map the area for Orcish settlements they were able to ambush and massacre the Orcish encampents during the night with the assistence of the Sindar Elves of nearbye Quel`Thalas. These attackers were devestating to the Orcish population, and over the course of two months nearly half the Orcs of Trisfall were butchered in this way, while many thousands of others retreated westward away from the demons that killed them in the night. While this happened the mass flying might of Lucerne would provide support to the surviving humans of Tristfall of whom were armed and fed, and with these supplies they begin preparing themselves to do any kind of damage they could to the Orcs of Tristfall. By this point the Orcs were being pushed back all across the front, and the Blackrock Orcs begin to hear reports from their loyalists in the area about this, and back in Blackrock Mountain a large Orc force was massed in order to attack whatever force the humans were mustering. Led by Blackhand's twin sons this force would make its way southward, but along the way the Frostfang Orcs were reported to be attacking Bleeding Hollow Orcs and thus the twins would change their father's orders and instead moved towards attacking the hated Frostfang Orcs. The Orcs in Trisftall though still had sizeable numbers and the bridges still were in place so they were of great danger to the colonization of Tristfall due to the enormous numbers of Orcs surrounding Tristfall. The Order of the Blue Dragon would become heavily involved during this stage when Khadgar led a large contingent of the Order into the main camp of the army in order to assist. Flying many behind the main lines they would land a contingent of forces near many of the bridges of which the Order of the Blue Dragon would plan the operation to destroy the bridge and thus cutting off the Orcs from being able to swarm into the area. With the destruction of that last bridge the routes into Tristfall were all but cut outside of the pathway that would be fortified and a castle built onto it.
"

The Bridges were the end of the line for the Orcs. There was basically one true land route into Tristfall if you took out the bridges, and that showed you right there their value.

"

—

Irelia Hardyng
Khadgar would split his force into dozens of piece with two main fronts being the northern river, and the western river. Leaving the northern river in charge of Irelia Hardyng the sister of Harrold he would take the majority of the Elven forces and prepare to destroy the western bridges, while Irelia was given most of the Swann forces in order to assist her. Across the operation it went mainly according to plan but along the northern river the Orcs had built a town of sorts around one of the bridges, and it was here where Irelia massed most of her forces including herself, and four other Blue Dragons in the form of Brann Roil, Traevin Rivers, Orden Snow, and Larra Marbrand of whom would summon spells for hours before the attack preparing to basically light the side of the town that was on the Tristfall side of the river on fire, and then during the confusion kill those who retreated southward, and at the same time Brann Roil would destroy Larra Marbrand would summon explosives onto the bridge and destroy it. The plan worked extremly well when the town nearly exploded after the fire of the spells struck several explosve piles the Orcs had placed around the town, and as the fire spread it engulphed the bridge and the town killing most of the town and destroying the bridge as well. The hundreds of Orcs that retreated from the inferno found themselves caught in a crossfire as Donnel Swann's forces would massacre them.
| Force Sent | Leader | Stength |
| --- | --- | --- |
| House Mountain | Gunthor Mountain | Nearly 2,500 Men at arms, and 220 Dragon Knights. |
| House Scorpian | Maron Scorpian | Nearly 2,000 Men at arms, and 250 Dragon Knights. |
| House Swann | Donnel Swann | Nearly 1,500 Men at arms, and 350 Dragon Knights. |
| House Brent | Franklin Brent | Nearly 1,000 Men at arms, and 85 Dragon Knights |
| House Blackwood | Tytos Blackwood | Nearly 1,000 Men at arms, and 75 Dragon Knights. |
| House Tyrell | Lyonel Flowers | Nearly 1,500 Men at arms, and 60 Dragon Knights. |
"

The Orcs massed as we moved as if they just biologically knew that there was a fight coming. Thousands of Orcs arrayed themselves against us, but caught between our forces they were crushed.

"

—

Harrold Hardyng
As the main army of Lucerne moved westward they worked alongside the Sindar Elves of Quel'Thalas to massacre the Orcs, but the further westward they got they begin to encounter news from the Sindar Elves and the Griffins that boded ill. The Orcs begin massing near the front lines in a huge force of tens of thousands. This large force was targeted from the sides by the Elves of Quel'Thalas of whom picked them off in ambushes, while they moved towards the main force. Gunthor Mountain would move the main Lucerne army towards this force, and met Franklin Brent's force, and Maron Scorpian's recently arrived force near a large lake. The Elves continued to harrass them, and battle was prepared when the suprise arrival of Tytos Blackwood and some eight hundred men with him caused them to wait several more days before fighting the Orcs. When Tytos arrived at the front he told them that he had been sent by his father in order to form his own wing of House Blackwood in the new land and would assist however he could, and his eight hundred men joined Maron Scorpian north of the lake where they would come down against the Orcs once battle was met. 
Greengarden
See Also : Greengarden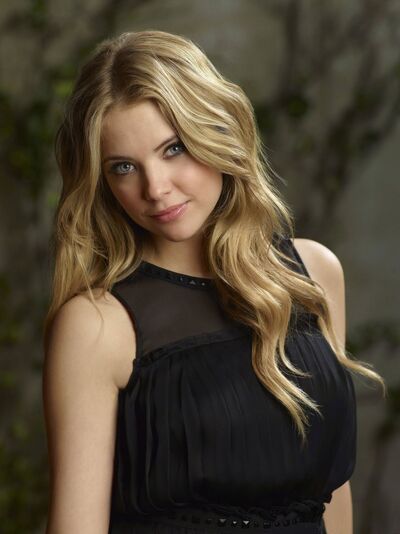 "

This was the site of our greatest victory my love, and now it shall be the site of our future. We shall raise our children here. We shall raise a palace here so large, and expansive that you shall forget the scale of Stormwind.

"

—

Harrold Hardyng
With the main army still moving westward Harrold Hardyng would in his own mind find a perfect spot by the edge of the lake where they had won their great victory, and Harrold would call in the Order of the Grey Dragon, in order to found the capital of this new land. The Order of the Grey Dragon had been commanded to send a large force to Berne in preperation for both the founding of castles in the area, but also the founding of population centers, and this effort was led by Henry Feleden of whom would following this request move towards the area with some two hundred armed men gaurding him and his nearly one thousand construction workers of whom had been raised from the Order. Founding the town of Greengarden it would be the very important Sansa Starke wife of Harrold Hardyng that would arrive there and she would become the High Lady of the new castle and town, thus rising her to a level she thought wouldn`t have been possible with House Hardyng. The walls, and houses were all that was completed before Henry was forced to move northward hearing word that the opening of Brionne had become a battleground and they would need him there once they took the position. The construction of Greengarden would continue under the command of Orellian of whom was the Maester of House Hardyng and he went about quickening the pace alongside Sansa Starke while Harrold led some three hundred of his personal forces to assist in the northern fight.
"

I was used to the royal nature of Stormwind, so when we built Greengarden and basically started from the beggining...it was a change.

"

—

Sansa Starke
The rustic lifestyle of Greengarden would take its tole on her as they were forced to deal with the constant threat of the Orcs that were still present in the area, and there were also significant numbers of Trollocs in the area, but despite all of this they were able to push forward with the construction, and Sansa would discover several days after Harrold had left for the north that she was pregnant with their first child of whom must have been consieved during their wedding night as Orellian discovered she was quite far along. Around the same time as this the forces of House Scorpian would encounter several ruined mines, and deciding this would be a good spot for themselves they withheld knowing about the mines, and begin founding their own town in the form of Skarp of which they brought in many of their peasents from their lands in Lucerne.
Tristfall Secured
"

It was the final step to finishing them, and everyone of us knew it.

"

—

Gunthor Mountain
With the destruction of the bridges, and the lack of reinforcements from Blackrock the situation had deteriorated completely for the Orcs, and the Bleeding Hollow Clan would gather their remaining forces with the remaining Laughing Skull Clan and made there way towards the land opening of which was the site of the ruins of the town of Brionne. The Elves would see this retreat, and were able to make their way there quickly as well massacring scattered Orc forces as they moved about trying to reach this spot, and once the Elves reached the area they constantly bombarded the Orcish position forcing them to not move within the fortifications the ruins of Brionne provided. Khadgar and the Blue Dragons would move behind their ranks, and create illusions, and elementals which forced the Orcs to further remain in the same spot and by the time the Orcs had rallied enough at Brionne to become a problem the main Lucerne army had arrived to meet with the Elves and the Orcs were now losing incredible numbers to the entrenched forces of the Lucerne army and their allies outside Brionne. Realizing the numbers were going to switch away from them the Orcs would become enraged to the point that they begin splintering but a large force of several thousands charged southward towards the entrentched main Lucerne army. A fierce battle broke out and the Orcs begin to split through the Lucerne lines causing some to retreat, but Donnel Swann would charge into the breach with his Swann Knights and engaged the largest Orc he could find, and after a long battle he killed the Orc causing the rest to pull back where they were shot to pieces by the overwhelming numbers around them.
"

On the ruins of Brionne we would build the foundation of our future in Tristfall.

"

—

Gunthor Mountain
With the Orcs of Tristfall collapsed, and what few remained in the land itself now heavily outnumbered the Order of the Grey Dragon was brought in nearly their entire number in Tristfall to the ruins of Brionne where they would begin construction of the fortress of New Brionne. Built between the flowing two rivers this would be the site of the major fortress that would defend the region from any attack from the northern lands. House Dumner one of the vassals of House Hardyng was given control of the province of Brionne and the fortress itself, and it would be under their care alongside a large Order of the Red Dragon contingent that the fortress would be maintained. The province of Scolpian was created west of Brionne under the command of House Scorpian of Tristfall, and they would control a large number of mines in their lands making this a powerful position. The Tinterlands were created north of Greengarden, and west of Scolpian and since they contained the forces of the Robbet forest they were given to the newly recreated House Robbet of whom was led by Margot Robbet and well known for the Knights of the Quill. A meeting was decided to be held later to decide on the rest of the southern provinces of the new Grand State of Tristfall of which they knew that they would not control as House Arryn was the Arch Lord of the Grand State, while House Hardyng controlled the State of Tristfall.
Death of Byron Arryn
The Death of Byron Arryn
I wasn't there in the end for him. I couldn't have been there at the end for him. As much as I loved him as my father, he was a monster who had failed his people. He deserved to be alone. He deserved to die the same way so many of his people were forced to die.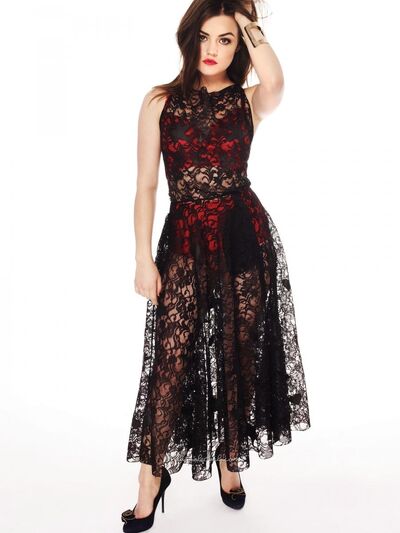 "

I got the letter before my father did and the moment I did I knew everything was going to change. He was surviving simply off the lie he told himself about my brother, and if he learned the truth with his own eyes it would finish him.

"

—

Aria Arryn
The city of Berne was tense as Aria, and Hanna Arryn had become the most powerful leaders of House Arryn overpassing their father Byron of whom was hated by the nobles for his cowardess during the Battle of Berne. While this was happening Aria was somewhat rebuilding her relationship with her father and came to discover that her father still believed her brother Byron was going to come home, and it was for this reason that he was improving his image. It was weeks after discovering this that Aria Arryn would get a letter from William Lovie III. detailing to her that the Order of the Violet Dragon had narrowed down the location of Bill Lovie and that most her brother Byron had in fact been there, and he wished to know what Aria wished them to do with his body. Aria would for that moment remember the brother she knew so many years ago, and want to bury him in Forks where the family had grown up, and where she remembered him with fondness. First going to her sisters Hanna, and Spencer the group would speak kindly of their brother and the way in which they wanted to remember him, but at this point Aria would reveal what she knew about their father and his dependance on the memory of their brother, and they all realized he wouldn't survive the news. 
"

The three of us went to him and tried our best to say goodbye. It was a tragic moment as he knew nothing of what we were doing, and yet that conversation would be the last I would ever have with my father. I knew I didn't have the heart to tell him, and for that he died alone.

"

—

Aria Arryn
The girls would decide to spend time with their father one last time before they knew he would go off the deep end, and each of them had a different idea of what this would end with. The three would travel with a troop of Arryn troops north of Berne to a large waterfall where they spent the day together, and despite Byron becoming increasingly dillusional as he was kept away from Berne they had a good final time with their father. As they returned to Berne, Hanna would travel with only five men west to Greengarden, while Spencer would travel with a hundred men to Castle Scorpian where she planned to organize the living of the retreating refugees that the Violet Dragons had freed from both Orleans and the surrounding area. Left alone with her father Aria would be prepared to tell him when she grew weak and left it to Maester Coleman of whom she told to give the letter from William to once they had returned to Berne.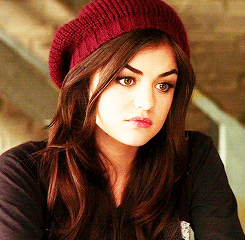 "

I wasn't there in the end for him. I couldn't have been there at the end for him. As much as I loved him as my father, he was a monster who had failed his people. He deserved to be alone. He deserved to die the same way so many of his people were forced to die.

"

—

Aria Arryn
Aria would be in the keep of Berne when Maester Coleman, and Benjamin Krinner would enter followed by many other high nobles of the city. Maester Coleman would tell her what she already knew would be to pass, when he told Aria that Byron had thrown himself from walls of Berne and was dead. There was silence as though noone had loved Byron they cared deeply for Aria and thus gave her time to digest the news of her father's death of which she would sit with her head down for a moment before rising and addressing the assembled lords. Describing how good a situation they were in now she wished for them to support her as she took her claim to William Lovie III. in an attempt to make herself the Arch Dutchess of Berne. Benjaming Krinner would be the first to stand and support her, and following this many of the other lords quickly stood and joined the chorus of cheers and applause for her. Aria Arryn would call for the next oldest male of House Arryn in the form of Paul Arryn, and his brother Derek of which both arrived quickly as they were both in Berne. The three would meet and Paul would indicate that he believed she was the best choice, and Derek agreed, and thus Paul would travel with her to Forks where the funural for her brother and father would be held, and it would be there that they would support her claim to the control of Berne.
Funeral of an Arch Duke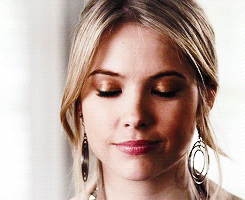 "

It was a strange thing to stand around and watch him go beneath the ground. I know he would have been happy knowing his body was so close to his heirs but I just wish it would have been different.

"

—

Hanna Arryn
Derek and Spencer Arryn remained in Berne in order to lead the city in the absence of Aria and nearly the entire nobility of the Grand State travelled to Forks in order to meet with the leadership of Lucerne and decide the new Lord of Berne, of which they overwhelmingly wanted to be Aria. Arriving at Forks Hanna and Aria were greated at the front of the caravans and at the entrance of Forks by William Lovie III., Leven Martell, Jasper Hale, Alice Lovie, Bella, and Charlie Swan and William would get off his Griffon and walk to the front where Aria and Hanna got off as well and he would hug Hanna and say his apologies for their loss. The funeral would go as expected with very few attending outside of the Shadow Council, and Bella Swan of whom wanted to support Hanna as she put her father to rest.
"

Did you come here thinking for even a second that I might reject you? If you did then I suppose I should elect a few more females to my council.

"

—

William Lovie III.
Following the ceremony the Shadow Council, and the Arryn sisters would meet in Swan Keep alongside Charlie Swan of whom would meet with Aria over what she wanted to say. Aria would make an impassioned speach detailing why William should name her the Arch Dutchess of Berne, and the others stayed silent and stared at William once Aria was done. William stayed silent for a moment before breaking out laughing causing the rest to laugh until finally William revealed there was never any question as to if she would be named the new ruler. Hanna would travel with her husband back with William and the others to Lucerne where she would plan to stay for several months in better climate and try and help the sickly Harrold Krinner as they attempted to have a child. William having named Aria the Arch Dutchess of Berne would make her the first female leader of a Grand State in the history of Lucerne, and she returned to Berne at the head of the massive force of Berne and finally okay with her position in the political landscape.
Family Members
Relationships
Main Article : Relationships of Sansa Starke