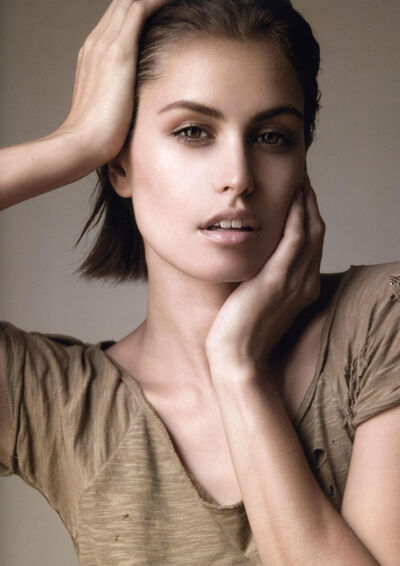 Seri-Pellia Elena is the daughter of Aradur, and Orellia Elena making her a member of House Elena through her father, and a member of House Reina through her mother.
Seri-Pellia Elena has a low level control of Magi putting her as a level two Magi and her Magi has taken the form of preminitions and visions, while she is unable to use Magi tools or cast nearly any spells.
Oropher would flee Dol Amroth following his final attempt to warn his father of the coming betrayal failed, and he took with him a large force swearing loyalty to Gondor, and travelling to the port of Rinlis where he shuttled prince Balian Imrahil out swearing personal loyalty to Balian and together the two went by boat to Gondor.
History
Early History
Coruption of House Imrahil
Main Article : House Imrahil
Coruption of House Imrahil
You know that your father was a good man once. You must remember him that way because if you do not then you will be forced to remember him as he is now. Evil works itself into the hearts of even the most brave of us. Hate not the corrupted. Hate not the man who carries the banner of evil. Pity him, but hate the one who whispered to him.
"

My father was a good man hooked in by an even better liar.

"

—

Balian Imrahil
It was during Peter Imrahil's fourteenth birthday that Sauron launched his campaign to turn the leadership of Dol Amroth towards his sphere of influence as he wanted to eliminate one of the true military threats outside of Gondor itself that might assist during the invasion. Sauron had already silently pushed Umbar over to his sphere of influence and all he needed was for the vast armies of Dol Amroth to sit idle, as well as to make sure that the huge trading missions that Dol Amroth constantly sent into Gondor were stopped dead in their tracts less the Gondorians be reinforced. While this was happening Sauron had completed his corruption of Sauruman the Istari Magi of Gondor and while this was a massive coup for Mordor the main problem for Gondor was that this remained a secret and noone knew that Sauruman was now a servent of Mordor.
"

The Dark Lord has been sending men into this land for years. Noone cared to tell their personal meetings. Noone thought it important that they were being offered bribes. We failed as a people. We failed.

"

—

Wur-Oropher Elena
He sent servants into the cities where he would have them make promises to the highest echelons of nobility of Dol Amroth that if they served him they would get unending wealth if they would simply declare independence and then not assist Gondor during the coming conflict. Most of the nobles of Dol Amroth continued to follow the Gondorian royalty and rejected these offers but a small minority of the nobles would listen to this offer and accepted the chance of becoming independent. So while a small minority of the nobles had accepted the vast majority of the population, and nobles remained extremely loyal to Gondor so this idea wasn't very popular and to push their agenda they begin spreading lies among the nobles about Gondor's betrayal of them. They did not attempt to turn the opinion of the public, as the public was so against independence that it was a hopeless fight, but the nobles were a different matter and many begin to turn towards this new independent faction within Dol Amroth. As the nobles turned against Gondor in increasing number the independence faction begin its next step when it moved against Gondor's influence in the region and begin targeting Gondor loyalist houses, and this begin to further turn the sway away from Gondor in the region. As this continued though the Gondorian loyalists became unified under House Elena of whom attempted to get word to Gondor about what was happening but it was at this time that the believed loyalist Istari in Sauruman would arrive in Dol Amroth and change everything.
Betrayal of Sauruman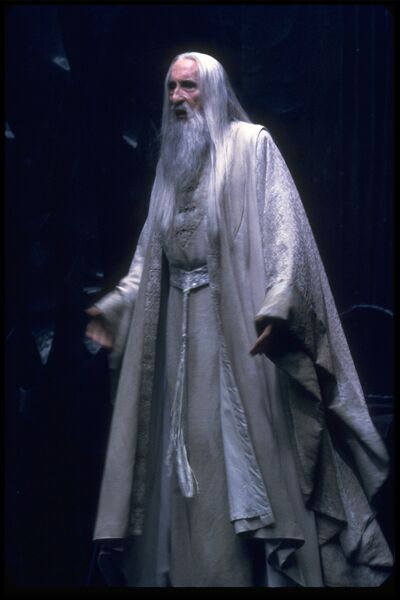 "

He spoke in soft whispers, and turned the minds of men into water. His words flowed more freely then any river of Anroth, and yet the men took to his words. He was their savior until they realized he was their destroyer.

"

—

Unknown Poet of Anroth
Sauruman was a member of the Istari, and thus he would travel from the lands of Gondor south to Dol Amroth many times in the name of his order. Thus because of this his arrival was not seen as unusual by even the paranoid elements of the Gondorian loyalists of Dol Amroth. He would be sent by Sauron south into Dol Amroth in order to end the resistance of Dol Amroth through the absolute corruption of House Imrahil the royal family of Dol Amroth. While the forces of Castamir in Umbar held the borders thereby not allowing any messengers to reach Gondor about Dol Amroth the Istari Sauruman was greeted as a savior due to saying he had been sent by the very popular Gandalf in order to protect them from any perceived threat against them. Using this popular message he infiltrated the leadership of House Elena the main loyalist faction in Dol Amroth and became extremely close to its leader in Aradur Elena of whom took control of the Anroth city of Linhir and begin to gather support for his counter revolution. Sauruman pretended to be a Gondorian loyalist and pushed Aradur to rebel against what he tricked him into believing was a corrupted Imrahil family who had turned against Gondor. As Aradur listened to this the forces of House Imrahil could not allow rebellion and despite many attempts by Varian Imrahil to stop the rebellion and convince them that he was not a traitor Aradur would not listen to reason and thus House Imrahil moved their forces to besiege Linhir. Besieging Linhir while not their fault would be a horribly unpopular move as the Sauron aligned Dol Amroth nobles pushed a message that said House Imrahil was doing this out of love for Sauron and this caused huge problems as House Imrahil begin to lose control of the lands because the population was so against working with Sauron. It would be Aradur's son Wur-Oropher Elena who would tell him that they were going to win the land and they didn't need Saramaun and his trickery to win this. His speech has become now legendary among the halls of House Elena.
"

Father ninety percent of this land believe in you. The only men who do not wish to follow you into whatever abyss awaits us if Sauron wins, are those who like you are listening to this wizard. He brings us nothing. He brings us nothing but lies steaming from his tongue. We must turn away from him father. We must do this on our own, or we shall wake up one day to find his dagger in all of our backs.

"

—

Wur-Oropher Elena
Despite his words to turn against Sauruman, Aradur could not be convinced and realizing sadly what was to happen next, and unwilling to watch his entire family annihilated due to his fathers failure Oropher would gather his personal family, as well as steal away his sister Seri-Pellia Elena in the night and fled Linhir with many loyalists southward towards the port of Rinlis. Aradur though now completely ensnared by the Grey Istari and would mass a large force and prepare to battle the forces of House Imrahil outside of Linhir. The two forces would meet outside Linhir which was still under siege, but it was here where just as Oropher had advised the trickery of Saramaun would come full circle and during the night Sauron aligned nobles would enter the command tent and would assassinate Aradur, and three of his sons along with much of the leadership of the rebellion. With the leadership in tatters the rebels surrendered, and while scattered resistance continued, the destruction of much of House Elena was the basic end of the resistance of Dol Amroth. With the end of the resistance the forces of House Imrahil suffered a huge loss when Balian Imrahil the at the time heir to the throne gathered his siblings and fled the capital of Belfalas.
Failure of House Imrahil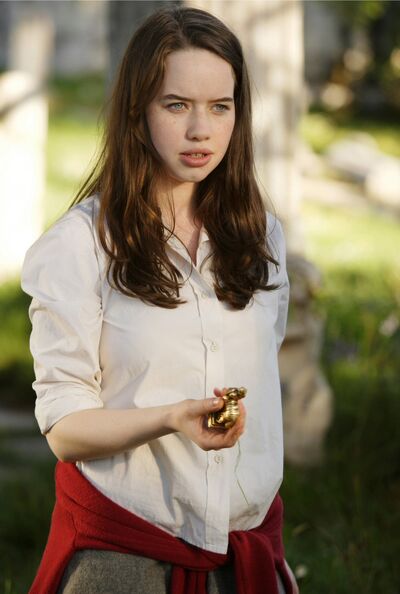 "

I just assumed that we would be saving my mother. When I convinced my siblings to go back for her It seemed a certainty that we would just go into her room and she would just quickly rush out with us. It never occurred to me...It didn't even cross my mind that she might say no to us. Saying no to us was a fantasy, and the actual understanding that not only did she not want to come with us but in fact she was going to turn us in...it was all just too much.

"

—

Susan Imrahil
As Balian led his family out of the capital Susan became irate as she realized that they didn't mean to stop and get their mother during their escape. Balian begged her to understand that she wouldn't follow them as her loyalty was with their father, but she wouldn't listen to him, and begin heading to their palace where she planned to convince her mother to come with them. Balian was able to sneak the group through loyalist houses as they were not yet believed to be fleeing the city. When they got inside the Palace they found their mother sitting at her spinning wheel making some kind of sweater, and it was Susan that was the first to speak explaining to her mother that she needed to come with them because Varian had lost his mind. Valihimde sat motionless for a time not saying a word as each of her children begged her to come with them. When finally she sat up from the table she moved toward the alarm horn that was located in her room and prepared to blow the horn. Susan ran to her and questioned what she was doing, and her response was the moment they all knew where her loyalties lie.
"

I love all of you. You are my children and that alone means that I love each of you more then I could ever love your father. I love all of you that much. But there is one thing that love more then even you. I love this land. I am loyal to this land. Betrayal is a poison my children, and that poison must always be resisted. Even when it comes in the form of something you love dearly. I will protect this land from whatever harm may come its way. Today that is you. I will give you an hour to get away, but then I blow this horn and you will be hunted. You will be captured and brought back here to explain your crimes. Go now children. Our time together has come to an end.

"

—

Mur-Valihimde Imrahil
With this knowledge the siblings who were now horrified were moved out by Balian of whom led them quickly out of the capital and southward towards Rinlis. For Susan this departure was far more difficult and her last sight of her mother was her mother returning silently to her spinning wheel and not even watching her children leaving her for they all knew in that moment was for good.
The Escape
"

You children must leave here immediately. The Elena's are gone. No true loyalists remain in charge here, and it will be hours before the fallen lords of Linhir discover you are here. Oropher left with most of the loyalists going south. I know not where he plans to go, but I know you must follow him. You must survive. You are the true heirs of Dol Amroth.

"

—

Lord Aretarr Inlihir
Following his understanding that his father had lost himself it was Oropher that moved quickly in response to the understanding that the situation had changed, and thus he gathered as many of his family, and loyalists that he could and silently made his way to the southern port of Rinlis. His plan was simple in that he planned to take a boat and silently sail to the port of Venetia in the Roman Empire and then north towards Ravenna where he would then travel into Lucerne where he would take the safer route back way into Gondor. As Balian arrived in the town of Linhir he and his siblings were able to find there way to Aretarr Inlihir of whom Balian knew from his youth and his father had always called him the most loyal man he had ever met. Meeting with Aretarr they were told that Oropher had escaped southward with most of the Gondorian loyalists before his father had fallen and that they needed to follow him quickly so that they didn't become found by the Sauron aligned traitors in the city of whom had already murdered the Elena's. Trusting this advise they went south and he made the hopeful guess that Oropher would travel the southern road and not go west. While travelling on the road south he and his force would be stopped by Balian Imrahil of whom would beg him to take his family with him or else he would be forced to take part in this heinous act.
"

There was always the distinct chance that I was wrong and that Oropher was going west. Had he of made that decision me and my siblings would be hidden away in Belfalas. Locked in our rooms forced to remain prisoners of a land long bereft of Lordship.

"

—

Balian Imrahil
Oropher would take Balian and his siblings and they would arrive safely in Rinlis where the population snuck them inside and they boarded boats. Weeks later they would arrive in Stormwind where they would rest before they made the final journey to Minas Tirith and it was while staying there that they heard that Gondor had been betrayed from within and was fighting for its life. The group would then leave nearly immediately and make the three day treck on horseback to Minus Tirith of which they found the city nearly drained as the majority of the town had gone east to defend from the onslaught.
His departure caused a massive manhunt for him and his siblings but they were protected by the people of Dol Amroth who were violently opposed to his father and his desires. This whole was filled by the rise of Lucas Imrahil of whom brought to his brother his highly skilled son Franco and made the idea that his son should become the new heir of House Imrahil lest the House fall apart and everything he had built would fall apart. After much internalized anger Varian realized he had no choice and went down this path with his brother. He planned though to marry again due to the fact that his wife who was Atlantian was barren. With this new wife he planned to have more children to replace the loss of his beloved Balian, and reject the growth of his brother Lucas.
The Gondor Civil War
Battle of Cair Andros
Main Article : Gondor Civil War
Battle of Cair Andros
I came here wanting to defend the land I had fled my home for. Seeing it burning when I arrived was the last sight I expected, but in the end my father also told me you have to fight for what you believe in. Even if my father has lost his way I have to constantly remember the person I want to be.
"

The water looks so clear prince Imrahil. Look out and see what this would look like if it wasnt for the monsters surrounding us.

"

—

Dur-Melian Pasen
When Mordor caused the civil war in Gondor, one of the main points of the war was the northern section of the battlefield near the fortress of Cair Andros. Cair Andros was something that throughout the entire conflict was being continuesly attacked by both the forces of Mordor, and their vassals in the region. The forces of Gondor were being pushed back and drained to the point that they were nearly destroyed and this was getting worse when a massive Orc force came and besieged the city with the obvious approach of endingCair Andros. Calls for aid went out to Gondor's main army but they were pinned down in southern Gondor between Mordor, and Umbar and thus couldn't assist. In these calls for assistence one of the only responces was from the forces of loyalist Dol Amroth of whom led by Oropher, and Balian Imrahil brought their forces to Cair Andros where they defended the northern approach. When the call came back that they were not going to get any assistence other then the forces of Dol Amroth the commander of the fortress who at the time was the Gondorian General Dur-Melian Pasen gave the basic order that they were going to die in the fortress, and despite Prince Balian Imrahil attempting to disuade him from this notion he would not do anything other then hold within Cair Andros.
"

You told me weeks ago Melian to look out and try to see this place without monsters. I see what you meant. This place is beautiful.

"

—

Balian Imrahil
The siege continued for weeks and the garrison was wittled down over this time and was beggining to run extremely low on supplies when a large force of Sindar Elves from High Forest appeared in the north flanked by a small force of Gondor Cavalry led by Edrion Elessar the brother of the King. The Elven Force had been convinsed by Edrion Elessar to assist Gondor and when noone had volunteered to go the Elven commander Glorifindal had led a massive army eastward towards Cair Andros. The Elven/Gondor force took Mordor completely by suprise and the Mordor force was nearly completely destroyed.
The Garrison of Cair Andros
Following their victory the forces of Gondor watched as the Sindar Elves of High Forest poured forces into the Cair Andros region and went about rebuilding the defences and using their massive force to make sure noone attacked while this was underway. For the remainder of the Civil War the Sindar Elves of High Forest led by Glorifindal would remain in Cair Andros and make the northern front a complete victory for Gondor and thus allowing Gondor to pull forces out of the north and into the center.
Belfian
See Also : Belfian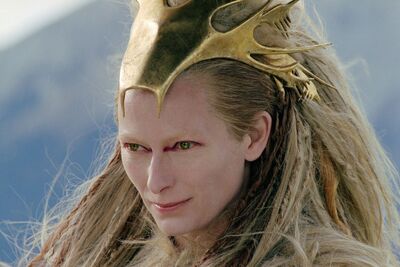 Grove of the White Witch
"She killed them all. That fact alone was more horrifying then I've ever let on but that wasn't even what made my time their so unimagineable to me. It was the pace that she did the killings. Some survived for weeks of her torchere. Some had little left of them by the end as she used her Magi to keep them alive when it was clear to me they should have been given their escape. I wanted her dead every moment of it, and each time I saw her I thought of new and more painful ways to end her life. Thats the worst part of the whole thing. I dreamed of my vengeance against her in so many more ways then how it ended. She deserved far worse then the spear in the back she got. She deserved far worse."
-Peter Imrahil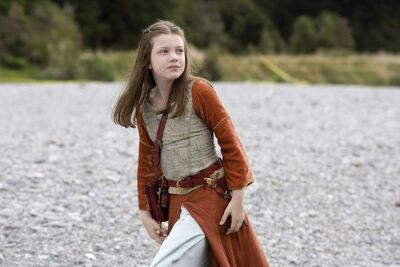 When he fled Dol Amroth with his siblings he would arrive in Gondor and find very little of the love he felt for Dol Amroth in this new and bleak land. This lack of affection caused him to travel the lands of the north where he would find a grove west of Cair Andros of which he was warned by many locals was haunted by an evil witch. For a time he felt a fear to not enter the grove so he went to the local villages and assisted them with whatever tasks they needed, but eventually he came to see that the main thing they needed was to stop being harassed by whatever threat lay in the grove. This would lead him to enter the grove with a small group in the belief that he could end the threat to the villages. Believing himself above any witch he entered the grove, and was entranced and taken prisoner by the White Witch Jadis of whome is a "Daughter" of Flemeth. Jadis forced him to watch as over the course of several weeks she torchered and killed the five men that had accompanied him into the forest. These were the first deaths he had ever seen and despite his best attempts to control himself he found himself crying each night for rescue and relief.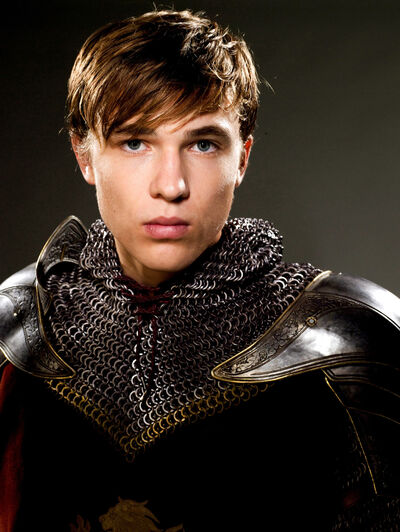 Discovery
"I had lost touch with my brother and it took one letter for me to realize that. I had to save my brother because I knew he was a good person who deserved better then to die alone in some forest."
-Peter Imrahil
After a week of being gone, the villagers sent word to the capital that Peter Imrahil had entered the grove and hadn't returned in a week. This news would reach Balian Imrahil of whom was with his sister's in their small town of Belfian of which they had been growing for the years that Peter had been wandering the forests. Balian immediatly left the town in charge of his commanders and went with a party of his best knights to the grove. Balian had ordered his sisters to not accompany him but they had disregarded this and instead had followed behind him silently. When Balian reached the edge of the grove he was advised by his top advisor Edrahil Nimothan that these lands were cursed and they would not survive entering the forest. When Balian told him he was honor bound to attempt to save his brother Edrahil said he knew that he just wanted him to know they would most likely die.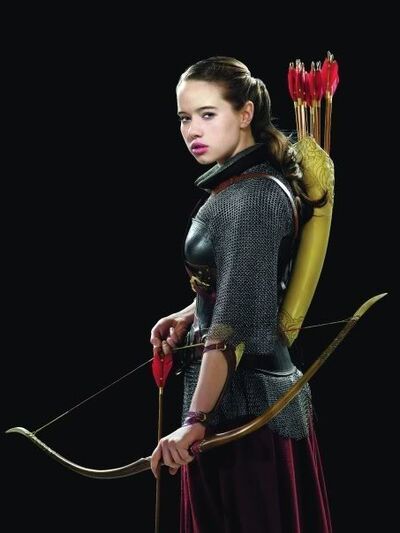 Fight in the Grove
"They came at us in an endless horde but we stood side by side, and fought our way through. Every step I took was one step closer in my mind to saving my brother."
-Balian Imrahil
Balian's approach into the grove was not a secret to Jadis as she could sence the noblity of him and his men entering the grove, and when she saw this she went to her mirror and saw the future of this event and was horrified to realize that he was going to kill her. Realizing this she summoned her forces to her, and thus she sent against him her dark servents in the hopes of killing him before he killed her. Balian would battle through these darks creatures alongside his knights and their combined strength was such that the creatures had no hope against them. As they moved closer and closer to the center of the Grove Balian's sisters were moving in from the other direction and entered the grove first. The two girls wouldn't see anyone nearbye as Jadis had left in order to confront Balian and his knights. The girls would untie Peter from his constraints and hug him but he quickly broke away and grabbed a giant spear from the ground and ran towards the direction that she had left in. As this was happenining Balian and his knights were reaching the grove when Edrahil was struck by a blast from a Giant white light in front of them. Before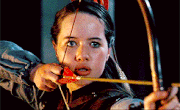 Balian and his knights eyes Edrahil was encased in ice, and before they could barely move against her she struck the other five knights and knocked Balian to the ground. Balian deflected shot after shot from her but each shot knocked him back and weakened his ability to shield himself. As he was about to give in the shots ended and he looked at her to see his brother Peter had stabbed her through the chest with the spear. With her death Edrahil, and the knights were released from their ice encasement and Peter, Susan, and Lucy helped them all to their feet. Surveying the mess around them they realized how many of her creatures they had killed when they had trouble moving past their bodies.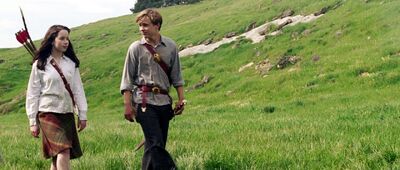 Condemnation
Before leaving Peter would make sure that the center of the grove, and Jadis were burned in a giant pire. After this the group would bury the remains of the five men that had accompanied them, and just as they prepared to leave Peter would fall to his knees and cry. The rest of the group didn't know what to do, but Susan would walk up to him and hold him close, and when this didn't calm him Lucy followed suit followed by Balian. With this the group finally prepared to leave the grove and return to Belfian. As the group made their way back to Belfian they all attempted to make Peter feel better, but he was locked in a depression after seeing those men die so brutally and they reached the town weeks later with little gained in his emotional state.
Family Members
Relationships
Community content is available under
CC-BY-SA
unless otherwise noted.