Sophia Jestife




Story Role
POV Role
None
Appears In
Placeholder
Vital Statistics
Born
Placeholder
Title
Official Titles
Alias
Placeholder
Religion
Dragonoph
Status
Dead
Allegiance
Family Loyalties
Racial Statistics
Maternal
{{{Maternal race}}}
Paternal
{{{Paternal race}}}
Family
Parents
Father
Placeholder
Mother
Placeholder
Siblings
Siblings
Placeholder
Internal Family
Spouse
Placeholder
Children
Placeholder
Sophia Jestife is the daughter of Joshua, and Cassandra Jestife making her a member of House Jestife. Sophia Jestife has six siblings in the form of Charlotte, Erik, Jeremy, Jenny, Valen, and Orlan Jestife of which her sister Charlotte would be married into House Faraday but was caught up in their plot to avenge the death of Joey Faraday and would flee Lucerne following their failed attempt, while her brother Erik
Jeremy and Sophia Jestife would begin to lead their families work in the slave trade during the tail end of the James Lovie II. reign of Lucerne and during this they became involved in the Fall of Sean's Mine when they brought slaves to Sean and then were nearly killed by Ezio of whom could no longer watch on and turned on the two groups hunting them down and killing all of them outside of Sophia and Jeremy leaving them to return to Brill and detail what had happened. Sophia Jestife would take part in the Siege of Brill where she would be forced to fight on the walls and would be forced to imprison several members of her best friend Taylor Swifts family, and would be present at the meeting with the forces of Lucerne when they came to end the siege. Sophia Jestife would escape the Siege of Brill after Taylor Swift let her go, and following this she would make her movement northward towards Westbridge where she knew her family would be migrating to if they had been defeated. Arriving in Westbridge she would find her family had risen in Westbridge alongside House Malfoy and she would take part in their rising influence over the city taking a position of influence beside her brother Jeremy and despite not liking the morally bankrupt direction he was moving she would following him without any real question not wanting to abandon her brother. Sophia Jestife would take part in the Siege of Westbridge where she took command of the House Jestife forces following the
History
Early History
Lucernian Civil War
Main Article : Lucerne Civil War
The Fall of House Jestife
Your going to destroy your entire family over a mad man?
The Siege of Brill
Main Article : Siege of Brill (5126)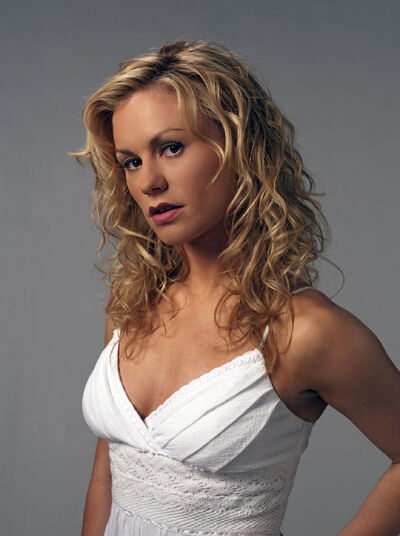 The Loyalist Response
"

Send me to Berne father. The King will need me at Berne, and I can be of much greater purpose if you send me there.

"

—

Hedrik Clegane III.
It is while they are occupying Castle Grestife following The Grestife Affair that the first news comes to the loyalists in the form of William Swift of whom arrives nearing passing out from exhaustion to tell them that the Jestife's have taken control of Brill and are raising the flag of the True Sons of Lucerne. Forced to act Rupert Clegane commands Mathew continue west leading a small portion of the Clegane forces, while alongside Hedrik Clegane III. the majority of the forces moves against Brill to take back control of the city from the Jestife's who have taken it. For their part the Jestife's had gained complete control over Brill making the population believe that William had been killed by traitors in the government and thus allowing them to buy time for their hopeful assassination of William Lovie III. of which they did not know had already failed.
Retreating Behind Walls
"

You have a few choices in front of you Lord Jestife. You can fight here, and take your chances. You can retreat and keep hoping that a king who abandoned this land long ago will come for you. Or you can do the prudent thing and save your family. Surrender now Lord Jestife and save the lives of so many innocents.

"

—

Hedrik Clegane III.
The chapter ends with the Clegane forces nearing Brill to find a force led from Brill waiting for them outside the city, and Hedrik joins his father in meeting with their leadership, and following a long discussion between the Clegane's and the Jestife's the Jestife forces retreat from the battle pulling themselves within the walls of Brill.
Failing Negotiations
"

Give me a sword. Give me a sword and I will open the gate for your forces. They will never suspect a girl to be of such threat to them.

"

—

Taylor Swift
It would be Taylor Swift during the failed negotiations would be away form the main discussions with Hedrik Clegane III. of whom had been kept away due to the last time when he had argued with the Jestife's and during his time with Taylor Swift she would whisper to him about wanting to assist the loyalist element.
Arrival of Anthor
Vanessa Cleef would accompany her father and brother and a large force of Anthor towards Brill where they went in order to deal with the affects of the Gestife Affair and get Candice Anthor back of whom they new had been rescued but were unsure of what situation she would find herself in. Arriving there Vanessa was hurt by more manipulations from her handmaidens of whom convinsed her that Robin was engaged in an affair with Candice Anthor.
Losing Control
"

It was the busiest time of my entire life, and I felt like everyday I became more valuable to those around me. Each day it seemed the people I surrounded myself became kinder, and more loving towards me, and that was the best part of that time.

"

—

Taylor Swift
While the forces of House Jestife were surrounded in the city of Brill by the forces of House Clegane, and the other reinforcements much of the happenings in the city would become chaotic as the Jestife's struggled to maintain order. In this moment it would be Anna Kendrick that would finally make a move against Taylor Swift of whom she While Taylor was in the House Swift estate she was attacked by Stephan De'Marco, who attempted to kill her after he had been bought off by the leadership of the Kingdom of Bolten.
"

It was the busiest time of my entire life, and I felt like everyday I became more valuable to those around me. Each day it seemed the people I surrounded myself became kinder, and more loving towards me, and that was the best part of that time.

"

—

Taylor Swift
The Dragon's Game - Conversation Incoming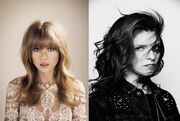 The price you pay is nothing. I have given you the world. I have introduced you to the love of your life. I have pushed at the strings of fate and created the children that will save this world. You see this is about creating a better world for all of us. My people will be dead soon if nothing changes. We are slowly picked apart by those people who forgot it was us that pulled them from the mud. Your people will survive for a time. You have a great ability as a people to survive horror. But even with that skill the truth is that unless you move now you too will die. You need us just as much as we need you. I can show how to save us both. All you have to do is listen to me. I will give you power. I will give you love. I will give you everything. In the end how can you you ignore the words of your god?
"I was just walking through the house when I dropped my glass. As I bent to pick up the glass I felt the sword fly through the air right over the top of my head and exactly where I just was. As I fell to the ground on the impact I looked up to see Stephan staring down at me with a blind rage. There was a look in his eyes that I had seen before, and knowing how hateful I knew he could be I started crawling backwards away from him, but he ran at me dragging me back to him.
As he raised his sword to strike me, I kicked him in straight in the groin with everything that I had. He fell to the ground, and I used the moment to run upstairs."
Stephen's initial ambush failed to hit her so he chased her around the house until he was finally stopped by Emile Hirsh who happened to be arriving at the estate to meet with William Swift. Emile and Stephan engaged in a duel and Emile was victorious but wasn't able to kill Stephan who managed to escape the estate.
Exile, and Execution
Aftermath of the Siege of Brill
Sophia Jestife would escape the Siege of Brill after Taylor Swift let her go, and following this she would make her movement northward towards Westbridge where she knew her family would be migrating to if they had been defeated.
Westbridge
Arriving in Westbridge she would find her family had risen in Westbridge alongside House Malfoy and she would take part in their rising influence over the city taking a position of influence beside her brother Jeremy and despite not liking the morally bankrupt direction he was moving she would following him without any real question not wanting to abandon her brother.
Family Members
Relationships
Taylor Swift
See Also : Taylor Swift
Jeremy Jestife
See Also : Jeremy Jestife