Stephan De'Marco





Story Role
POV Role
None
Appears In
Placeholder
Vital statistics
Born
Placeholder
Title
Official Titles
Alias
Placeholder
Race
Placeholder
Religion
Chaos Titans
Status
Alive
Allegiance
Family Loyalties
Family
Parents
Father
Placeholder
Mother
Placeholder
Siblings
Siblings
Placeholder
Internal Family
Spouse
Placeholder
Children
Placeholder
Stephan De'Marco is a member of the House Swift Honor Gaurd, and is known for being the man who attempted to end the life of Taylor Swift during the events at the end of the Lucernian Civil War. Stephan De'Marco's early life are near unknown and for this reason it is unknown whether he has any siblings. Stephan had garnered a reputation as a playboy, and has engaged in relationships with Taylor Swift, Alice Lovie, and Kristen Trachtenburg.
Born in Forks he is triplet, along with his two brothers Kevin, and Nick De'Marco. The family faced some racism in the predomintly german area of Forks that they lived. This rasicm caused a bitterness in Stephan towards the people of Forks, and when he came of age he ran from home and came to live in Brill. Stephan wasn't in Brill long before he was inducted into the House Swift honor gaurd. Stephan was loyal to House Swift but this loyalty came at a price and when his affair with Taylor became public and he became resented amongst the house he became bitter towards the house and much of his loyalty went out the window. During the events of the Lucerne Civil War he was paid by the Kingdom of Bolten to assasinate members of the House Swift leadership, and specifically Taylor Swift. His attempt failed and following this attempted assasination of Taylor Swift he fled Lucerne, and fled eastward towards his benefactor in Bolten. Following the death of Roose Bolten Stephan would become extremely close to Ramsey Bolten becoming one of his primary soldiers and was responsible for atrocities in the northern Bolten village of Defrinia.
History
Early History
Born in Forks he is triplet, along with his two brothers brothers Kevin, and Nick De'Marco. The family faced some racism in the predomintly german area of Forks that they lived. This rasicm caused a bitterness in Stephan towards the people of Forks, and when he came of age he ran from home and came to live in Brill. Stephan wasn't in Brill long before he was inducted into the House Swift honor gaurd.
House Swift
Main Article : House Swift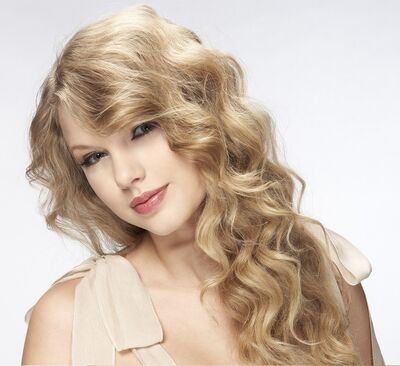 Taylor Swift
See Also : Taylor Swift
When Taylor was fifteen years old she became involved in a physical affair with the House Swift honor gaurd Stephen De'Marco. Stephan had become interested in Taylor after he had noticed her sensually moving throughout the garden, and since that moment he had become overcome with lust towards her. The engaged in a an affair for nearly a year, and during this time Taylor believed that they were in a relationship but Stephan was also engaged in an affair with Alice Lovie in Forks, and neither of the girls knew of the other.
When her parents discovered this she was ordered to stop seeing him, and Stephan was as well put on warning for violating their daughter. The affair didn't stop, and eventually she was caught by another noble family in Brill and they were not friends of House Swift so they released the information into the public who was very against this kind of interracial relationship.
Forks
Dragon in Forks
It was like this constant ache in my head the entire time I was in Forks. Something felt wrong but I could just never place my finger on the reason behind it. While I lived this fake life I just kept living within my dreams.
Life in Forks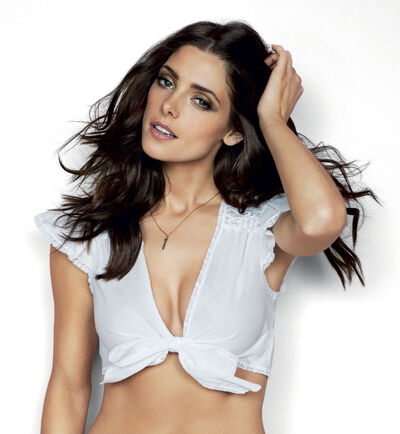 "

I don't remember anything. All I know is my name is Alice, and I have a terrible pain in my head.

"

—

Alice Lovie
Following the spell ending the existence of Alice Lovie in the memory of those who knew her Alice Lovie was dropped off in Forks by Bill Lovie's cronie Kieth Schwartz. Bill had set her up with a job in Forks, at a local tavern, where he silently hoped she would be killed while working there and on top of this he created back stories for her where in her parents were killed, and she had left Lucerne because of this. When Alice awoke in she was on the ground on the side of the road and her head was in horrible pain, and so debilitating was the pain that she was unable to move four hours and found herself forced to pull herself into the ditch at the side of the road which saved her from being run over by the constant wagons that crossed the roads. In debilitating pain from the spell she found herself unable to move and thus she would be forced to sleep in the ditch using her jacket as a means of covering herslelf and woke up hours later finally able to raise her head. Finally able to move she got up from the ditch and in the early morning darkness she could see the outlines and fire of the nearby city of Forks and the created memories of the spell drove her towards Forks where she could find things in her mind that told her she worked at a local tavern, but despite this feeling she also felt as if this was somewhere strange to her and not her real home. While she had been in debilitating pain, and sleeping in the ditch she was being watched by Keith Schwartz, Stephan De'Marco, and Johan Snow of whom the three would have starkly different views of what was happening with Kieth and Stephan caring little for Alice while Johan Snow would feel terrible and during the night would leave food in the ditch which led to Alice surviving and being able to make her way forward. When she arrived the tavern owner who had been paid by Bill Lovie went about punishing her for her lateness, and then on Bill's orders prepared to make her life a living hell.
For Alice despite the memories she had been given as a part of the spell her life in Forks just felt wrong to her, and no matter what she tried she couldn't shake a silent depression that wracked her so completely that on most nights she could not sleep because she was crying so hard. To add on to this her boss the owner of the tavern in the form of Flavius Elvorix II. seemed to hate her with a passion that she had never known before with Flavius going out of his way to cause her problems. Things became somewhat better for her when she become friends with Rosalie Cullen of whom had secretly also been sent to the tavern as a means of hiding her bastardy beginnings and thus her father Carlisle Cullen had kept in contact with her through letters but never revealed who he was in constant fear of the shame it would bring him. Rosalie and Bella would share in a mutual grief which while neither could completely describe to each other they were at least able to give each other comfort as the pain of their existence threatened to push them over the edge and for Rosalie towards suicide. There friendship would expand to a third person where while there were walking the streets of Forks late at night they found a girl hiding out in some bushes and talking to her they discovered she was Bella Swan, and was hiding from her father who she had gotten into an argument with. The two would hide her at the tavern that night and would be nearly executed when Lord Swan finally discovered where they were but she lied for them and they were protected by Bella and following this she would return to the tavern with her cousin Brody Swan and the three would build a strong friendship.
Stephan De'Marco
"

Monsters come in various shapes and forms Alice. Some monsters are hideous and can be discovered quite quickly. Others I fear are more like the monster you found in Stephan. They aren't hideous. They aren't easily seen.

"

—

Bella Swan
During her time in Forks while she was stuck without her memory Alice became involved with Stephan De'Marco and in this relationship she became enamored with this boy that showed her the kind of attention she had been craving since she had been in Forks. She originaly met him through the bar that she and Rosalie worked at, and the moment she begin talking to him Rosalie attempted to step in and make him leave, but he was so charismatic that he convinsed Alice to ignore her friends warnings and to leave with him. Throughout their time together she was constantly though feeling that she was unimportant in comparison to many of the other people that he surrounded himself with, and this didn't get any better. Alice made numerous attempts to make him care about her, and many of the things that she did she felt ashamed by, and as it continued it caused tension between her and Rosalie of whome did not like him and what he was making her do. During this time she found a soundboard for her confusion in Bella Swan, and this along with some other things had a large effect on the reason they became the best friends that would grow into being. In fact his behvior became more and more unstable as time went on and this behavior first started out as his becoming permiscuous on a level that even Alice knew was happening. She confronted him on this and this confrontation would lead to the next evolution in his dark behavior.
"

I went into his room and found him half naked with two women laying on his body. They held him tight but the general appearance of his body was such that it was clear he cared nothing for these girls, and watching him this way made me completely confused as to what crazy part of my mind cared for this boy. As I coughed in order to wake him up the two girls spung up and clothed themselves quickly before skulking out of the room. The entire time this went on he just lay there unmoving. He stared at me the entire time with nothing in his eyes but the faint appearance of amusement. When I started yelling at him, his eyes changed into something different and it wasn't until he got up and slapped me in the face that I understood what his emotion was.

"

—

Alice Lovie
The moment he slapped her everything changed. She realized in that moment that she was crazy to be staying in this situation and she simply put her hand to her cheek to shield herself from the pain before crying and trying to leave the room. As she pulled open the door she felt his hand on her arm of whome pulled her back into the room and tried to have his way with her. As his hands ran up her body she knew where this was going and she refused to accept this was going to happen to her, and so she lashed out at him. As he flew off of her she grabbed a pole from the corner and smacked him across the face knocking him uncontious. She then walked past his now motionless body and into the street where she stumbled her way towards Swan Keep where she hoped to find Bella Swan of whome she knew would protect her from his vengeance.
Bella Steps In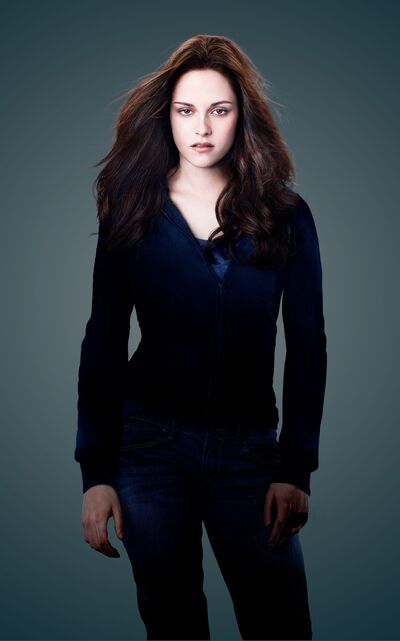 "

I knew I should have gone to see Rosalie because she was the one that deserved the right to tell me she told me so. I just knew how that conversation would go, and after nearly being raped I really wasn't in the mood to be yelled at anymore so I went to see Bella. Her home in Swan Keep never felt as inviting as it did walking across the drawbridge and seeing the white armor of the Swan Gaurds.

"

—

Alice Lovie
When she arrived at Swan Keep she was greeted by the gaurds of whome led her into the back stables where Bella was spending her day, and the moment that she saw Bella she begin sobbing and fell to the ground where she was met by the arms of Bella surrounding her in a loving hug. Alice clung to Bella for sometime before she was finally calmed down enough to explain to Bella what had happened. She made Bella promise not to do anything about it, and Bella in a shocking move refused to let this go, and told Alice that the first chance she got she would be telling her father of whome she knew would have him removed from Forks. Alice attempted to make her change her mind but Bella was unmoving in her opinion of what she had to do, so Alice simply clung to Bella and prayed that nothing would happen. But she was wrong, and the moment that Alice went to sleep Bella left her room and went to see her father of whome was still awake. She told her father what had happened and her father did exactly what she knew he would do when he summoned him to Swan Keep to anwser for his crimes. Instead of arriving in Swan Keep he got notice that he had been recalled to Brill and thus would no longer be in Forks.
Civil War
Main Article : Lucerne Civil War
Following the embaressing release of the information regarding his affair with Taylor Swift Stephan found his way of life threatened, and the leadership of House Swift was so upset with him that they placed him in horrible positions for the entire period of the Lucerne Civil War. This caused a growing amount of bitterness, and this bitterness found its fire when he met Hallister Bolten in the local tavern of Brill. Hallister had been attempting to find an individual in Brill who could be paid to kill members of House Swift in order to destabalize the loyalist section of the Kingdom of Lucerne.
During the events of the Lucernian Civil War the only effect the war had on Taylor was the influx of funds for her temple, and for this reason she was completely unprepared for the coming attack she would suffer during the final days of the conflict. While Taylor was in the House Swift estate she was attacked by Stephan De'Marco, who attempted to kill her after he had been bought off by the leadership of the Kingdom of Bolten.
Stephen's initial ambush failed to hit her so he chased her around the house until he was finally stopped by Emile Hirsh who happened to be arriving at the estate to meet with William Swift. Emile and Stephan engaged in a duel and Emile was victorious but wasn't able to kill Stephan who managed to escape the estate.
Fleeing Lucerne
Kingdom of Bolten
Main Article : Kingdom of Bolten
New Benefactor
Following the death of Roose Bolten Stephan would become extremely close to Ramsey Bolten becoming one of his primary soldiers and was responsible for attrocities in the northern Bolten village of Defrinia.
Relationships
Taylor Swift
See Also : Taylor Swift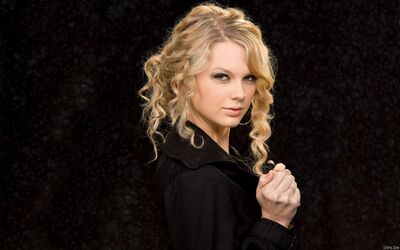 "

Hidden behind the smiles, and careful words was the heart of a very dark man. He played his games and made people believe he was what he wanted them to believe. I know because I played his game and lost.

"

—

Taylor Swift
Taylor Swift and Stephan De'Marco engaged in a long term affair which Taylor believed was a relationship but Stephan was also engaging in an affair with Alice Lovie as well as numerous other women. During the time they were together Taylor believes she was extremely gullable because this handsome young man was interested in her in a way that noone had ever been before, and this led to her ignoring many of the signs he showed that he wasn't what he seemed. The affair continued for some time until eventually she begin to wish for it to become open but he delayed this realizing how many others he had on the fly at the same time, and also the consequences to his own life if his behavior was discovered. When the affair did finally manage to come out he was embarressed by the people of Brill as well as the leadership of House Swift and this destroyed the two's relationship. Taylor and Stephan would meet once more when Stephan was hired to kill members of House Swift and he attempted to kill her. His attack failed and he would leave the Kingdom of Lucenre for the lands of the Kingdom of Bolten where he came to work for House Karstark.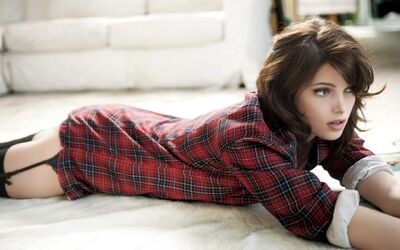 Alice Lovie
See Also : Alice Lovie
Alice Lovie and Stephan began a relationship following his supposed breakup with Taylor Swift. The two would become quite sexual mainly due to the confusion that Alice felt at the time about who she was. Stephan took advantage of this and made her feel centered for a time. The relationship ended when Bella Swan came to discover about Stephan's whorish ways. Alice would break up with him immediatly after.
"If I had known she was the Kings sister let's just say I would have stayed away. Now I can only wait for my head on a spike outside lucerne the moment she tells King Andrew."
-Stephan De'Marco
Demi Lovato
See Also : Demi Lovato
Demi Lovato and Stephan first met following the end of the relationship with Alice Lovie
Community content is available under
CC-BY-SA
unless otherwise noted.