Taylor James




Story Role
POV Role
Evil Mind
Appears In
Lucernian Series
Vital statistics
Born
5104
Title
Official Titles

Lady of House James
First Sword of the Divine Wings of Odahviing

Former Titles

Aerelian Robebearer of Castle James
Aerelian Novice of Castle James

Alias
Tay
Religion
Dragonoph
Status
Alive
Allegiance
Family Loyalties

Personal Loyalties

Order of the the Divine Wings of Odahviing

Racial Statistics
Maternal
Vandal German
Paternal
Vandal German
Family
Parents
Father
† Ryles James
Mother
† Lydia James
Siblings
Siblings
Full Siblings
Internal Family
Spouse
Placehodler
Children
Base Born

---

With Nathan Scott
"

Im a girl who has been tamping down her emotions and keeping them tightly guarded her whole life. And that works really well for me... And now I felt like my shell had a dangerous crack in it. Without much more effort on his part, it would split wide open and my enormous river of emotions would gush out - the bad and the good. It was pretty much the scariest thing I'd ever thought of.

"

—

Taylor James
Taylor James is the daughter of Lydia, and Ryles James thus making her a member of House James where she stood briefly as its Lord until her departure from Lucerne. Taylor James has three siblings in the form of Quinn, Haley, and Jake James with Haley James being a very important member of the House Scott leadership and the mother of the heir to House Scott after the fall of the current generation, while her brother Jake leads a force of the Order of the Red Dragon and gained fame for his defense of Tree Hill during the Invasion of Westbridge, while her sister Quinn is a loyal member of House James and was preparing to marry into House Scott until she was betrayed by Clayton Scott. Nathan Scott has one child with Taylor James in the form of Nathaniel Scott of whom was hidden from both of them and then revealed to Nathan leading to him turning against Taylor and leading him down the path of support for his father.
Taylor James was born the second child of Ryles, and Lydia James making her the eldest of the eventual four children of her father and thus at the time of her birth she stood second in the line of succession for House James. Throughout her youth she enjoyed a happy, loving relationship with her family, and this happiness was defined by her strong belief in Dragonoph which eventually led to her becoming a Aerelian Novice at the Low Temple of Castle James. Taylor would be promoted to Robebearer in a ceremony that led to her traveling to the Grand Temple Tree Hill, and during this ceremony she also came to meet Nathan Scott of whom she formed a bond with staying in Tree Hill for several days after the ceremony before reluctantly leaving him and returning to Castle James. Following the departure of Nathan Scott it was Taylor that At the Tree Hill tournament of 5119 it was Taylor James that became once again involved romantically with Nathan Scott in a relationship that was the first emotional unhealthy thing she had become involved in as her growing obsession with him hurt her other relationships. Taylor following the Tree Hill Feast of 5119 would become in the service of Daniel Scott in desperation to be with Nathan, and as a part of this she joined the entourage of Peter Scott who she spied on for Daniel revealing his movements, and stealing documents. Taylor would be betrayed by Daniel Scott following her supposed stillbirth child and Daniel revealed her as a spy placing the blame on most of his actions on her and leading to her being sent to Castle James in absolute shame. Taylor James would sneak into Tree Hill to see Nathan Scott and following there time together she made her way back to Castle James but on the way was ambushed by Tristan Lovie, Decimus Aemilius Damasus, and Addir Vestollid of whom took her with them as they moved a group of slaves to Nighthold. Forced to endure torture and rape during her time being moved to and while at Nighthold it was Taylor that was then moved again this time by boat making her way towards Loudlon where they planned to sell her at the slave markets there. While docked at Castle Sorhill the slave ship would come under assault from rebels which allowed Taylor to escape the boat fleeing with several rebels into the forest north of Castle Sorhill. Spending several weeks in the Sorhill Forest she eventually left with the rebels who made there way back towards Tree Hill where she was to be shown to Peter Scott as final proof of what the Nightings were doing, but when they arrived back in the Stormlands the consequences of the Fall of Tree Hill were already being felt by waves of refugees and the horrifying news that had followed this destruction. Traveling to Forks they met with the relief army of Peter Scott outside of Tree Hill and she was sent alongside her cousin Ulrich and a small force to Interbold to defend the castle. With Tree Hill destroyed it was Taylor that joined the rebels in traveling to Castle James where she believed her family could keep them safe but when they arrived in Castle James they discovered that her family had been all but annihilated at Tree Hill leaving a Bandit Group calling themselves the Forsaken of Aerene to take control of Castle James.
History
Main Article : Timeline of Taylor James
Taylor James was born the second child of Ryles, and Lydia James making her the eldest of the eventual four children of her father and thus at the time of her birth she stood second in the line of succession for House James.
Early History
Throughout her youth she enjoyed a happy, loving relationship with her family, and this happiness was defined by her strong belief in Dragonoph which eventually led to her becoming a Aerelian Novice at the Low Temple of Castle James.
Promotion to Robebearer
Taylor would be promoted to Robebearer in a ceremony that led to her traveling to the Grand Temple Tree Hill, and during this ceremony she also came to meet Nathan Scott of whom she formed a bond with staying in Tree Hill for several days after the ceremony before reluctantly leaving him and returning to Castle James. Following her return to Castle James she would be shocked by the arrival of Nathan Scott and several of his friends who came to the area ostensibly to hunt, but Nathan was honest about just missing Taylor. Nathan stayed at Castle James for several months with the two becoming romantically linked during this time, but as her influence led to the atheist Nathan becoming interested in converting to Dragonoph it was his father Daniel that would come to Castle James. Arriving at Castle James it was Daniel that forced the Prior of the Low Temple of Castle James to refuse the conversion of Nathan and force him banished from the area, and then threatening to hurt Taylor if Nathan didn't stay away the relationship between the two all but ended completely.
Tree Hill Feast of 5119
Main Article : Tree Hill Feast of 5119
The Tree Hill Feast of 5119
A celebration of what we thought was a happy future for our two families. Look at where we are now.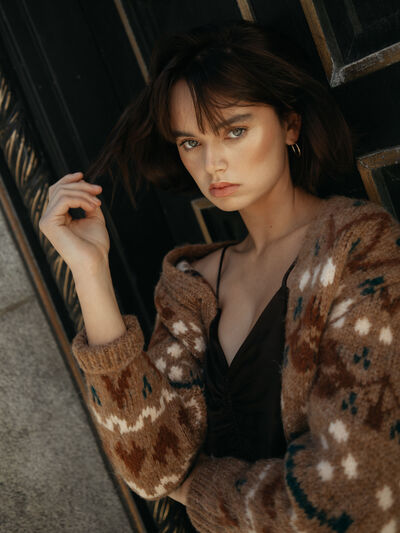 "

She looks just like Lisa. Surely you can practically see your own sister as she gets closer.

"

—

Peter Scott
Brooke Scott watches from the outer wall of Tree Hill with her grandfather Peter Scott, and grandmother Margarie Scott as her cousin Marius Scott arrives back at Tree Hill. Also on the wall watching this arrival is several prominent nobles in the form of Richard Lonmouth, and his son Victor Lonmouth as well as Renford Varryn and his son Renford Varryn II. While watching this Mace Tyrell II, and Emric Elric arrive with several of their personal guard and while Margarie continues to watch the arrival of Marius its Peter that takes Brooke's hand and brings her to the incoming noblemen alongside the Lonmouth's and Varryns. A conversation ensues where Peter asks for their support at the upcoming Feast of Tree Hill and while Emric is quick to agree to support Peter holding his cross as he gives Peter his word, its Mace that is reluctant to swear to his support. Brooke watches as the two haggle back in forth with Brooke not knowing what is in question but as Mace appears prepared to walk away its Peter that takes the group to the wall and looking down points out Matilda Lovie. Peter succeeds in having Mace agree to swear his support to him in return for Peter promising to allow Mace to send a troop of Tyrell men to guard Matilda alongside the Scott men. As she prepares to go down and meet with her cousin her grandfather leaves for the keep telling her that he must make last minute preparations for the upcoming celebration Feast that is being held in Marius honor, and then leaves with Mace Tyrell. Following her grandfather leaving its Brooke that goes with her grandmother back to the keep, where Brooke plans to meet with her friends Haley James, and Peyton Sawyer. Arriving at the keep she goes to the apartment of the Sawyers in the keep and isn't surprised to find Peyton, and Haley already together but can't help but smile. Brooke and the girls spend the day together, with Peyton talking on and on about much she misses her betrothed and Brooke's sister Lucas and the other two just laughing at her as they both know that it won't be long before Lucas returns from squiring at Castle Reiter and Peyton and Lucas are married.
Brooke's Discovery
"

I knew that my father was a less then loving father. I didn't know there was a darker part to him then that.

"

—

Brooke Scott
That night its Brooke, Haley, and Peyton that go back to her family's estate within the keep where her two friends join her in spending the night in her room. Brooke goes to her grandfather's room to say goodnight and finding no guards she realizes he must be away. Planning to go inside his room and write a note for him before he arrives home, she opens his door using the key that he has given her. Going to his desk to get paper to write the note she stops when she sees a document with the title of report on Daniel Scott. Brooke is too nosy to ignore the document and instead of leaving as she knows she should she decides to read it. The document details an investigation done by Tilman Fischart the Ratmann of Tree Hill. Tilman had used his influence to find out information on Daniel Scott the son of Peter and Brooke's father. This had been in response to Peter becoming concerned about his son and worrying that Daniel was a poor choice for the future of the Stormlands. During his investigation it was Tilman that had discovered that Daniel was in fact not a Christian and had converted to a Misotheism religious belief. Documents were found by Tilman in the private quarters of Daniel that detailed this philosophy, and this was confirmed unknowingly by Daniel himself when during the investigation it was Daniel that revealed his agreement with the text. The investigation also uncovered that Daniel had significant business involvement with House Nighting and this further showed the moral decay of Daniel Scott. Reading this caused Brooke to flee the room in a rush returning to her own room where she tried to sleep but the knowledge of what she had just learned about her father led to her tossing and turning all night.
Picking Sides
"

This will feel like I am declaring war on you Daniel. I am not. I love you son. I love you enough that I do not want to put you into a position where you will fail.

"

—

Peter Scott
Having been in and out of sleep all night the chirping of the birds at her window leads to her getting up before Haley and Peyton are awake and leaving her room for her grandfather's office. Knowing he barely sleeps she hopes to find him in his office and seeing guards at his office doors its confirmed that hes inside. The guards who she knew as the palace guardsmen Gadaric of Scott, and Theodemar of Trensdale would tell her that she had to wait to go in as he was in a meeting. Surprised that he would be meeting so early she sat on the bench across from the door. After several minutes it was the door that opened and several men exited the room including a knight she didn't recognize, her grandfathers personal guard Fridigarn Waldenbint. As her grandfather exited the room another man followed him who she recognized as baron Ralph Guntbold, as well as a young girl that Brooke believed was Ralphs daughter Lanna Guntbold. She watched as her grandfather and Ralph shook hands in a move that surprised her because she knew Ralph to be a close friend of her father who having read the letter, she knew would put her grandfather and Daniel on two different sides of the politics of the Stormlands. As the group departs down the hallway its Peter that invites Brooke into his office, and she follows behind him sharing a brief smile with Fridigarn. Closing the door behind her its Peter that tells her that he knows she read the letter about her father. He says that the letter was moved and her coming here now tells him that it was her that looked at it. She admits to seeing the letter and the two discuss his understanding that this puts her in a bad position, but Peter convinces her that he loves Daniel but cannot allow him to become the leader of the Stormlands after he's gone.
"

This will feel like I am declaring war on you Daniel. I am not. I love you son. I love you enough that I do not want to put you into a position where you will fail.

"

—

Peter Scott
Understanding the logic of what hes saying the two share a hug where Peter tells her he loves her, and Brooke promises her grandfather that she won't reveal what she read. Leaving Peter's office, she goes back to her room where she finds Peyton and Haley are reading, but they both stop when she comes back. Unable to tell even her best friends what she learned she lies to them and goes to reading with them, but her mind is wandering as she does. Haley and Peyton eventually return to their homes leaving Brooke alone. Left alone she quickly leaves her room and finding Fridigarn she tricks him into telling her where the Guntbold's are staying in the city. Learning they are staying in secret at his personal apartments in the Sea Gate its Brooke that leaves the keep going to speak with Lanna Guntbold. Arriving at the Seagate of Tree Hill she enters the Waldenbint estate and finds Lanna in the courtyard sitting alone reading a book.
The Speech
"

This will feel like I am declaring war on you Daniel. I am not. I love you son. I love you enough that I do not want to put you into a position where you will fail.

"

—

Peter Scott
The speech details that he plans to vote at this meeting to change the succession laws of the Stormlands to Tanistry, and he makes it clear that the reason for this is to keep Daniel from becoming the new lord after he dies. Taylor watches as the hall erupts into anger over this as those who support Peter fight with those who support Daniel, but as the yelling reaches its pinnacle its Marius that smashes the bell causing the whole room to stop and stare at him. Marius delivers a speech describing his view on the future of the Stormlands and playing even more at the fears people have over Daniel he successfully forces Daniel to stand his men down lest he look like the man they are accusing him of being. Daniel leaves the room with several of his most ardent supporters leaving Marius and most of the diet to remain behind and listen as Marius continues to talk of the positives that the Stormlands has in front of it.
Taylor Discovered
"

Do you think this is funny? Have a told a joke to you little girl? Am I wearing the clothes of a jester? Trust me the next time I see you, I will show what a joke I am.

"

—

Daniel Scott
As they continue watching the speech it is a door that slams open and as Daniel comes through, Clayton, Nathan, Taylor and Lilly flee but Taylor trips and is noticed by Daniel. Daniel sees that she was looking through the window and realizing that she saw his embarrassment firsthand he verbally attacks her leaving her in tears, but as Nathan prepares to come out of his hiding spot, she waves him away instead taking the abuse. After Daniel finally tires of this abuse, he grabs her by the shirt ripping her top as he drags her back through the door and throws her onto the other side locking it behind her. Taylor is taken out of the keep by a man at arm as was ordered by Daniel and taken outside the gates of the keep she is not sure what to do as she barely knows the city outside of the tour that Nathan gave her. Knowing that her family as a small apartment in the city where her uncle Hank James lives with his family, she asks the guard where the property is but he refuses to help her and demands she cross the Bridge of Saint Reginald, and crying she watches him struggle with his order, and then as continues to cry, he goes to her and pretends to drag her away but instead whispers to her the location of her uncles apartment. Going through the streets she gets help from different vendors on the street and successfully makes her way to the apartment of her uncle and knocking on the door she is greeted by her aunt Mary James, and cousin Gloria James. Without a word her aunt pulls her into a hug and unable to speak as she begins crying again her aunt takes her to her room and lays her down staying with her while rubbing her back and taking care of her as best, she can.
The Enslavement of Taylor James
Main Article : The Kidnapping of Taylor James
The Plot Against Taylor James
I just want you to know that it was never personal. You just got caught up in something much bigger then you..
"

While your on your way to Nighthold, if you could do me a small favor.

"

—

Daniel Scott
The Kidnapping of Taylor James would first come to planning following the signing of the Nighthold Agreement where Daniel Scott was given assurances by the Circle of Magi that he would be named the new Arch Lord of the Stormlands if he joined them in what he believed was an ambush on an army led by Peter Scott. Taylor would be lied to by Nathan and this lie led to her attempting to meet him at a grove east of Tree Hill, but when she arrived at the grove she was set on by her eventual kidnappers who grabbed her and brought her deeper into the grove where she had her confrontation with Nathan Scott. Following her confrontation with Nathan she was taken by the kidnappers eastward in the direction of Nighthold where she would begin her enslavement by the Nighting Crime Syndicate.
Time in Nighthold
Leaving Lucerne
Ambush at Sorhill
Hiding in the Forest
Going Home
Battle of Interbold
Main Article : Battle of Interbold
The Battle of Interbold
The Orcs are moving north. We stop them here at Interbold or they escape the hills and into the valley.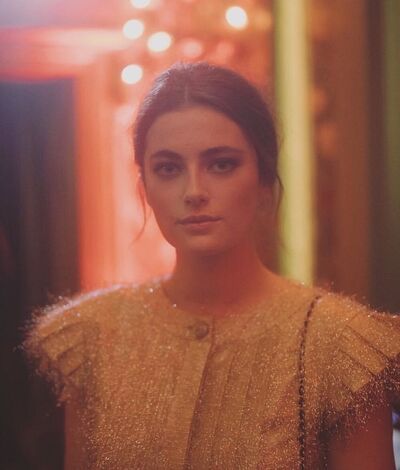 "

Returning home was supposed to save my soul. It was supposed to make things better. Tell me Harri. How is this better?

"

—

Taylor James
The Rosten Crisis
I did what the king commanded me to do. I die now a loyal soldier for the king.
Rosten Bandit War
Main Article : Bandit War of Rosten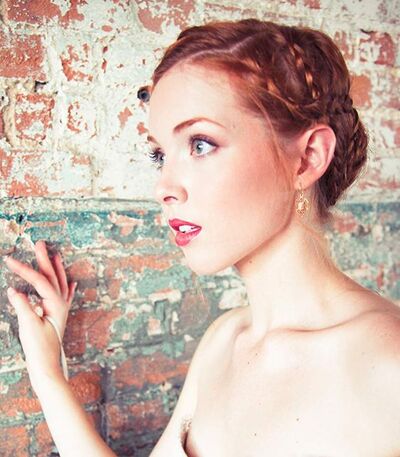 "

The Italians were the problem you know. I killed them though. Don't worry, there gone now.

"

—

Mikael Therkildsen
The Rosten Bandit War would first begin with the events of the Rosten Crisis when the Circle of Magi intervened in the Grand Province to turn it into the kind of maelstrom of violence and chaos that they believed would allow them to gain more influence over the area. Hanzal Herbus would be sent to Rosten during the events of the Banditry Wars of Lucerne as James Lovie wanted Rosten to go up in flames as to make it more difficult for aid to be sent to any future attempt to relieve Tree Hill, and Hanzal Herbus would be accompanied by a troop of fifty men from the Circle of Magi and bags of coins for what he would come to spark in the form of the Bandit War of Rosten. Hanzal Herbus would enter the court of his brother Dominic Herbus who was a Landsgrave of Rosten and entering his brothers court accompanied by Circle of Magi men he was able to gain immediate recognition despite never having spent any time with his brother, and delivering letters from the king it was Dominic that was forced to obey the commands of Hanzal and his soldiers.
Fall of Jogelinn
Aphasial Venom would lead the forces of House Venom during the events of the Rosten Crisis when she moved against the town of Jogelinn alongside her husband and the forces of House Therkildsen and after they took control of the town from House Cresces the two houses took two very different paths with the forces of House Therkildsen under the direction of Mikael commiting atrocities on the Italian/Christian population of the town and this only stopped when Aphasiel ordered her forces to resist this causing street battles throughout the town which House Therkildsen retreated from due to Mikael's love for Aphasiel.
The Journey
See Also : The Journey
"

We have lost this province Hedrik. They control more ground then we do. This is not the easy task the rumors have told you it is.

"

—

Kavan Elric
As the army of Lucerne mobilizes for the Journey it is William that commands them to break up and do many things of which are of great importance, and of these tasks he wants completed he sends Hedrik Clegane III. southward to deal with the devolving situation in the Grand Province of Rosten. Hedrik Clegane moves his forces alongside the forces of House Swift led by Timone Swift, and his son William Swift, and leading a force of several hundred Swift men they are joined by the Dragonoph Priestess Taylor Swift as they make their way southward towards the town of Castle James where the forces of House Elric have been fighting a running battle against a bandit force which has grown out of control in the grand province. Arriving at Castle James they meet with the leadership of House James in the form of Ulrich, and Taylor James of whom has gathered several hundred troops to join with their army as they prepare to retake control of Kautila. Discussing the situation with Ulrich James they learn that the situation is far larger then originally known as this is not one force they are fighting but instead they are fighting against two rebellious houses in the form of House Verilim, and House Herbus who have taken control of large swathes of the Grand Province while alongside this there has also been the rise of three large bandit forces who have also taken control of large swathes of the grand province and to the shock of Hedrik he learns that these forces are all working together in coordinated moves against House Elric's control of the grand province.
The Sisterhood
"

I'm here to protect these people. Say what you will Grand Lord but the truth is that we had major problems happening here. I do not reject that you wanted to help, but the simple truth is you failed in that attempt.

"

—

Aphasiel Venom
Gathering together his forces Hedrik leads them against the Sisterhood of Venom first of whom have captured the town of Jogelinn and are using it as the center of their small little fiefdom. While travelling from Kautila towards the lands of the Sisterhood they are met on the road by several hundred House Elric men led by Kaven Elric, and his son Alke Elric of whom are to join Hedrik in the movement to retake the grand province. Entering the lands of the Sisterhood of Venom they meet no resistance as their army marches up the road but travelling through the village of Ojelurun they find a christian church burned to the ground and meet the first member of the Sisterhood of Venom when they find a heavily armored female priest standing in the center of the village. Meeting with the girl they discover she is Oriphiel Venom the sister of Aphasiel Venom the leader of the Sisterhood of Venom and she had come to the village to meet the army of Hedrik and bring them to Jogelinn where Aphasiel wants to meet with them in peace. Following Oriphiel its Hedrik that discusses the situation with her learning that the Sisterhood of Venom had originally been known as the Army of Aerene but had broken apart after a disagreement between the two leaders of the army in the form of Aphasiel and Mikael Therkildsen over the direction of the army. Arriving at Jogelinn their forces are met at the edge of the town by the army of Venom who is nearly two thousand strong and to avoid a fight Hedrik meets under a white flag with Aphasiel alongside Kaven Elric, and Ulrich James. Meeting with Aphasiel it becomes clear that she simply wants to protect the people of the area of Jogelinn against the increasingly lawless nature of the Grand Province of Rosten and Kaven Elric agrees that if she would swear herself and her forces to his service then he would name her the Landsgard of Jogelinn, and while she accepts she heavily implies that she will be acting as little more then a figurehead as she sees the land as a theocracy.
The Pure of Aerene
See Also : Skirmish at Castle Marimus
"

I did what the king commanded me to do. I die now a loyal soldier for the king.

"

—

Mikael Therkildsen
With the forces of the Sisterhood of Venom added to their ranks they make there way towards the Pure of Aerene of whom are the group that broke away from the original Army of Aerene and have now been responsible for committing religious genocide against eastern Rosten. Arriving at the edge of the Pure of Aerene controlled lands they find the roads edge lined with crucified bodies and then marching along the road through these bodies they are met by the sight of a naked man with his eyes cut out and speaking with the man they learn he is Allectius Marinus the Landsgard of the area and he was left there to tell them to turn around and leave the forces of Mikael Therkildsen to their work. The army is forced to stop its march towards Castle Marinus after they discover that the bridge allowing them crossing to the city has been destroyed leaving the large army no real ability to cross in heavy numbers. Hedrik decides to split the army taking the Sisterhood of Venom forces and several hundred of his own men while the majority of the army is taken command by Kaven Elric and will make there way towards the Black Moon Brotherhood's lands. Swimming across the river Hedrik reaches the other side and taking command of the force they make there way towards Castle Marinus but passing through the country side they find burned out farms and dead bodies litter the land as the forces of the Pure of Aerene have devolved. Arriving at Castle Marinus they find the forces of the Pure of Aerene have marshaled outside the castle and despite attempts by Hedrik to meet under a white Flag the forces of the Pure of Aerene fire on the soldier Hedrik sends with the White Flag and this forces Hedrik to move into battle formations. The battle erupts into chaos, and as the lines charge at each other Hedrik is struck by an arrow to the chest, and then as he gets up is struck again in the arm, and in shock he passes out. Waking up the battle is still raging, and he sees Aphasiel and Mikael fighting and seeing Mikael is winning the fight Hedrik pushes through the pain and joins their fight where despite his injuries he is able to defeat Mikael and before passing out again he executes an unapologetic Mikael. The death of Mikael breaks the Pure of Aerene who begin surrendering on mass and the surrender is accepted by Aphasiel who wants the bloodshed to end, and with Hedrik out of commission she is able to control the loyalist forces. Meinolf Ostriger would take command of the Lole forces following Hedrik being horribly injured at the Skirmish at Castle Marinus, but despite being far above Aphosiel in terms of title it was Aphosiel who dominated the meetings following Hedrik's injury.
Arrival of Edward Cullen
Moving westward they learn that the situation in Rosten remains tenuous despite the fact that Hedrik Clegane III. was able to supress much of the rebels, but one remaining force led by a powerful magi has blocked their entrance into southern Rosten. With this in mind Edward departs the main group and gathers to him his people including Hilary Swift, and Gemma Cullen and then the three travel by portal to Rosten where they will assist in dealing with the magi alongside a gathering number of magi who are being sent there to assist with taking down the magi there. Arriving at Castle Elric he meets with a fellow Magi in the form of Josephine Aberbach of whom leads several Magi herself and together they join with Konstantin Gaimen who led a force of some eight hundred as they made there way towards Herbus where the last sighting of the Dark Magi was. In order to get to Herbus they are forced to cross the River Schwegler at Castle Schwegler where a large bridge is the only real means of crossing without taking a large detour eastward. Arriving at Castle Schwegler they are met on the bridge by Lord Fredrik Schwegler and his son Wilhelm Schwegler and with both sides aware of what entering the castle means they make arrangements with Fredrik requesting the marriage of his son Wilhelm to Ottilia Hofbauer one of the Magi with Josephine. Gaining the crossing as well as being joined by three hundred Schwegler troops led by Wilhelm they move southward towards Herbus, and the mood is good as there is no more blocking them from reaching Herbus.
Battle of Herbus
Leaving Lucerne
Searching for Family
Searching for Family
You ask me why I left my home. The answer is actually quite simple. There isn't some great mystery behind why I left. Someone hurt me. He broke me leaving me the person I am now. What choice do I have now but to move forward with what little hope I can find in my life.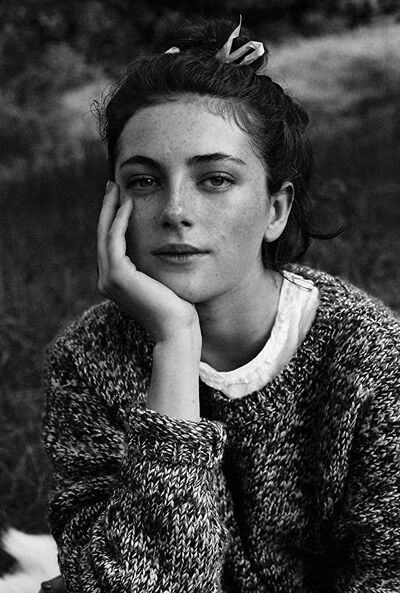 "

My uncle was supposed to be in Westbridge. He was supposed to be here and he would have made everything better.

"

—

Taylor James
Following this she fled Forks where she was joined by a Dragonoph Priest, and a Knight of House Swan of whom protected her on the road to Westbridge where she hoped to find the only remaining member of her family in the form of her uncle.  
Westbridge
Arriving in Westbridge she would horrified to learn of the execution of her uncle and nearly his entire family except for his son Hanzal of whom had been imprisoned north of Westbridge, and learning of his survival she would travel to the prison with Ser Harri Blastner.
Siege of Kaer Torhen
Freeing her cousin following the victorious siege of the prison she would join the forces of Heathfall of whom would help her cousin heal in return for her assistance, and in this way she would be sworn to the service of Lenwood Arryn.
Service of Heathfall
The Empire
See Also : The Empire
Crime
Thieves Queen
Family Members
Relationships
Harri Blastner
See Also : Harri Blastner
Tristan Lovie
See Also : Tristan Lovie
Tristan Lovie and Taylor James never formally met, but the moment they came into contact with eachother Tristan destroyed the innocense and purity of the once care free Taylor James. Following Tristan's rape and near murder of Taylor she fled Tree Hill and came to live in The Empire.
Nathan Scott
See Also : Nathan Scott

Nathan Scott and Taylor James originally were involved in a lengthly sexual relationship that only ended when Taylor fled Tree Hill for the Empire following her rape by Tristan Lovie.
POV Role
Evil Mind
See Also : Evil Mind