Conversation Incoming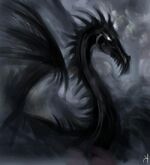 When I was a young man I thought everything in my life would go a certain way. I would squire for a great knight, and he would put his sword to my shoulder one day and tell me I was now a true dragon knight. I would marry a beautiful girl that loved me, and together we would have a happier family then the one I remembered most days. I would rule the kingdom as a fair king, and the land would prosper. I was never squired because my father kept me in Lucerne for my childhood. I married a beautiful girl and had children with not only her but three other girls of which ultimately led to her death. My rule had definetly prospered the kingdom, but as the tally of my actions grew I begin to question how fair I am.
Community content is available under
CC-BY-SA
unless otherwise noted.