Death of Bella Swan
Death of Bella Swan
She was the queen. You murdered the queen of the Kingdom. What am I to do with you?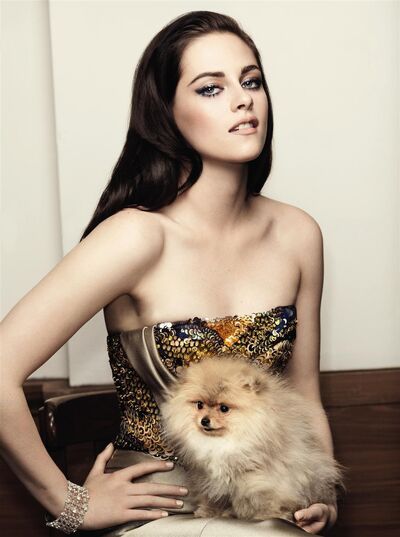 "

I have loved her since the first time I laid eyes on her sweet sister. But the truth is. The truth of the matter is that I love others. It took me a long time to understand that doesn't diminish what I feel for my wife. It doesn't diminish what I had with Amber, or Britney. It doesn't take a thing from what exists between you and I. Its really quite simple sister. I love them all.

"

—

William Lovie III.
William Lovie III. would first be warned of the danger to Bella Swan early in her pregnancy after she became very sick and would have died had not Edward Cullen been able to intervene, but this was believed by William to be an attempt on her life by assassins of the Order of the Raven so he put his energy into stopping them believing he knew who was at fault.
Bella Dies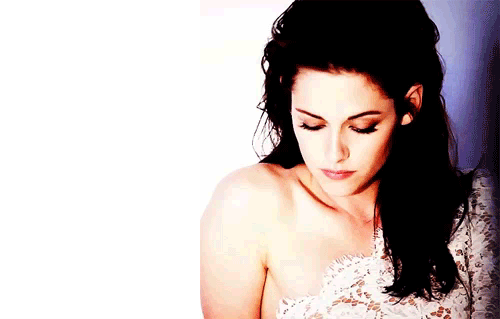 "

We have another child soon my sweet king. This child will be a beacon of hope for the people of this land, and I love you so much Will for loving me this much.

"

—

Bella Swan
With the pregnancy coming quickly Bella would be taken into the birthing room, and while she was in the birthing room Riley would make his last visit to her. While William, and the others were briefly out of the room meeting with her father Bella would ask Riley to give her some water and when he obliged he would put more poison into her water and with noone in the birthing room she would drink the poison not knowing the consequences of drinking.
Confronting the Truth
Coming to the realization that Riley murdered Bella he is forced to confront his son alongside Alice and the two are shocked when Riley admits to the murder right away.
Conversation Incoming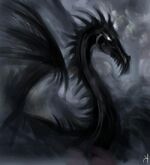 When I was a young man I thought everything in my life would go a certain way. I would squire for a great knight, and he would put his sword to my shoulder one day and tell me I was now a true dragon knight. I would marry a beautiful girl that loved me, and together we would have a happier family then the one I remembered most days. I would rule the kingdom as a fair king, and the land would prosper. I was never squired because my father kept me in Lucerne for my childhood. I married a beautiful girl and had children with not only her but three other girls of which ultimately led to her death. My rule had definetly prospered the kingdom, but as the tally of my actions grew I begin to question how fair I am.

I walked with William and he held my hand as we moved down the hallway. Moving my hand to the door I looked back to see Will had followed me and it took only a small nod of the head from me to make him turn back. In my heart I didn't want to believe what was being said. I didn't believe it but just in the tiniest bit of reality that it was true I didn't want Will to have to stand there and watch his brother become a monster. My own brother had tried to rape me. Tried to kill me. My own brother had done that and William had still yet to recover from the damage of knowing what Sean was capable of. I couldn't let junior carry around that pain the way my poor William had too.
I must have been staring at the door handle longer then I thought because William's hand reached down gently holding my hand and moving it out of the way before turning the handle and opening the door to whatever this would turn to be. Walking down the hall I had this terrible feeling already, but the moment I saw Riley sitting at a chair reading something in me just knew.
"Son I need to ask you something." Riley must have been so enthralled in his book that William speaking caused him to jump a bit before a smile crossed his face at seeing William, and he turned to his father. "I need you to promise me son, that when I ask you that you will be honest. You will be true. And you will not be offended by the question."
There was no hesitation in Riley in answering William. "Of course father." William pulled a chair up from behind Riley and sat beside him before placing his arm to Riley's shoulder. I was well back, but I honestly felt in the moment this calm wash over me. Riley was so peaceful that this must just be some mistake.
"Do you know anything about what happened to Bella?"
"Of couse I do father."
"Riley tell us what you know."
Riley looked so confused as he stared at William. He looked briefly to me as if I would provide him some anwser to whatever was causing him confusion, but now I knew the truth and I was horrified. "I thought you already knew."
"Knew what son?"
"I made her go away."
"Made her go away?"
"I made it as pain free as I could." I could feel it all fall apart as I just lunged at him. I felt my hand connect with his face, but before I could strike him a second time William was on me holding me close to himself.
I was screaming. I don't really know what, but I was screaming. But as everything fell apart and I felt William's arms tighten around me holding me still I caught a look of Riley. He was so confused. He just didn't have anything on his face that said that he knew what he did.
The New Queen
Following this he is forced to banish his son Riley to Lorderon and following this he discovers Leven is pregnent with his child causing him to marry Leven in order to not father a bastard child, and the two are married shortly afterwards only weeks following Bella Swan's death.
Return of the Dragons
During the weeks following his marriage to Leven Martell Lornax the White Dovah arrives in the city and gives him one dragon egg for each of his children although there are two extra which confuses even William of whom does not know these two children and becomes fanatical about finding them.
Community content is available under
CC-BY-SA
unless otherwise noted.