Pain and Love
Pain and Love
This was always going to end this way. You betrayed me the moment you fell in love with her more then you did me. You did this.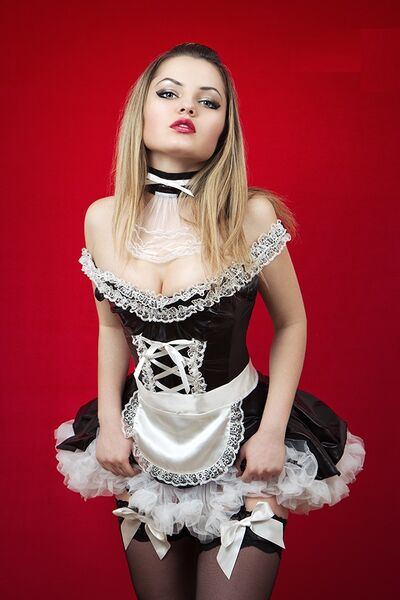 "

Had I of known how it was all going to end I would have turned around and walked away from her. I would have given her all the money I could spare and told her to run away. Run away as far as her legs could carry her.

"

—

Michael Faraday
Everything had been going as well as it could in her line of work until the madness of Michael Faraday reached her. Following a severely bad day for Michael he became emotionally distraught, and in this depressed state he ran out of his home in a rage, and ran to Lucerne Hold where his running was finally stopped when a prostitute got in his way and the two tumbled to the ground. After becoming aroused in this situation he captured the young girl and locked her inside the basement of an abandoned house in Lucerne Hold. He would continue raping this young girl for months before he begin to fear that she might die if he continued so he begin feeding her, and allowing her to walk about the house. When this improved her, he begin a process of increasing the size of the house's basement when he hired a construction crew to make another level beneath the current as well as he had a large tower constructed that went up two levels above the house. All of these things were in the goal of making the life for Yelly who he had become extremely attatched to love him. For the days that the crews were working she was forced to be gagged in a closet for the first few days so that she wouldn't scream but nearly the entire time this was happening Michael held her and attempted to calm her. Once the construction finished she was now able to walk freely throughout the house as the windows, and doors could not be exited without a master key which only Michael had.
"

I locked her in a room so tight that I knew she could never get away on her own. It said a lot about society that I was able to build such things without anyone knowing about it.

"

—

Michael Faraday
Following the moment that Michael had stopped treating Yelly Verun as a sex slave he had become sexually frustrated as he no longer wished to hurt her, and just wanted her to give in to him willingly. When she wouldn't give in he found himself taking other prostitutes and bringing them back to the house. This led to Yelly finally speaking to him when she begged Michael to stop what he was doing, and she said if he stopped then she would give herself willingly to him. This offer was too much for him and so for months he stopped but after having her in what he believed was willing encounters he discovered that she was faking her acceptance when he found her crying, and with this he returned to the city to find more prey, but when he did he discovered a young women that captivated him.
Blake Cullen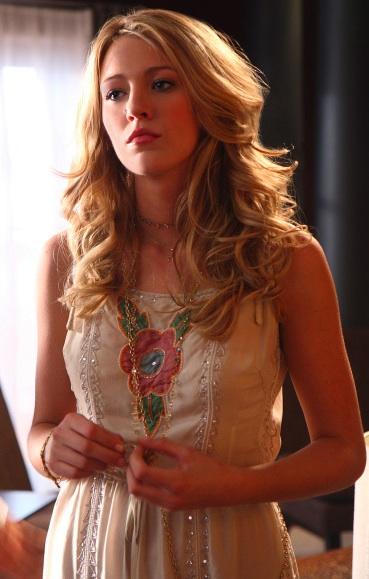 "

Sometimes I wonder what my sister did all those years. It was as if she just vanished, and then after a long vacation returned to the world. Where had she been? What had she done? Where was the young girl I knew before Jasper.

"

—

Edward Cullen
Michael had known Blake during his time at the Lucernian Academy but when he saw her walking in the market everything in his body desired to have her. He used all of his charisma to get into Blake's heart, and over a few months to two became inseperable in every facit of their lives. Even as this was going on Michael could not stop seeing Yelly, and of course bringing prostitutes back to his house where he had come to keep them for long periods before he killed them. In this way he lived an extreme double life where he spent his time loving Blake during the day, and loving Yelly at night. Blake Cullen was the first women that Michael had ever been able to be intimate with without having to be violent towards her and because of this he fell madly in love with her, and wanted nothing more then to be with her every waking hour. For Blake this was something she had longed for since Jasper Hale had left her because he was interested in other women, and since then she had felt more and more alone. Eventually though the high that Michael felt with Blake caused him to stop attacking prostitutes, and as the weeks went by he had more and more difficulty being intimate. As their intimacy dwindled he prepared to attack a prostitute and Blake who believed he had lost interest followed him. She followed him into his personal torture house, and she snuck inside and watched as Michael commited barbaric acts of violence and then put the young women into a cage, before locking the door. When Michael went upstairs he discovered Blake had discovered him, and the two argued before again becoming intimate with eachother in a way that was better then anything they had ever felt before.
Death of Yelly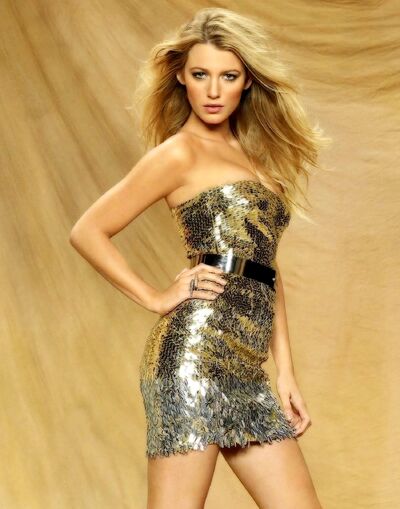 "

There was never going to be enough room in this house for the both of us. Surely you see that. You understand why I'm doing this and because you understand you know when I say that this isn't personal that I mean it. You can go home now. You visit things that aren't so dark now. Goodbye Yelly. Goodbye.

"

—

Blake Cullen
As Blake discovered this world of violence she took to it in a way that Yelly had not, and for Michael this gave him an accomplace. Blake would help her bring in prostitutes of which were especially easy for a girl to get, but harder for Michael to con into following him. But as this all continued it was Yelly that changed as she had been with Michael for so long that she had become enamored with him in a way that while once disgusted with what he had done, she had fallen in love with him and now she begin to become increasingly jealous of the favoritism that she believed he showed Blake. This jealously eventually led to a series of confrontations between Blake and Yelly of which Yelly would be defeated in when Blake decided to kill her. Blake would distract Michael for a few days with serious business of the state, and while this was happening she knocked Yelly unconscious, and then waited until the day before Michael was to return. When Michael returned into the city she knew he would come directly home, and be so prepared to see Yelly that he wouldn't wait for anything, so she would say goodbye to Yelly before she punctured her kidney and covered her in thick cloth around the spot. Blake would meet Michael before he arrived and anger him so that when he went downstairs to see Yelly he was particular forceful, and during this particularly violent encounter between the two she would bleed out through a cut that Blake had already made and had been bleeding for many days internally, and thus she died quickly when Michael accidentally struck her side.
Death of a Fantasy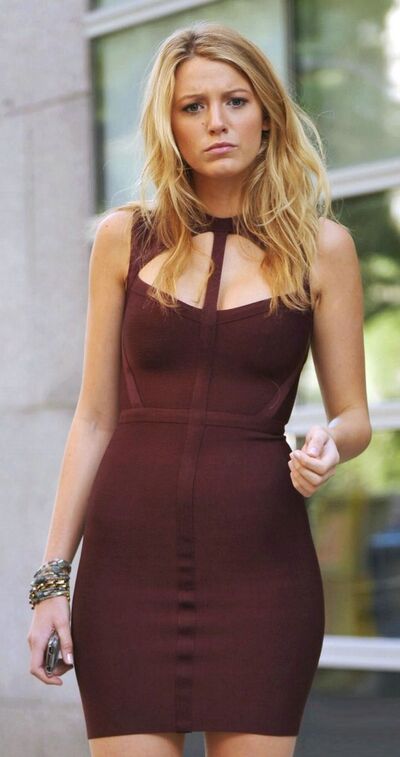 "

After she died nothing was the same. Your different now Michael. Your not the same person that I fell in love with. You need to forget that girl, or else something bad is going to happen here. Something that neither of us will be able to take back. Trust me when I say that I have been turned on once before, and I will not allow myself to fall again.

"

—

Blake Cullen
After this they continued on Blake would attempt to get back to business with just Michael but he was now lost to the old dream, and he missed Yelly more then he loved Blake. Seeing in the back of her mind the reality that she was once again being turned away by another man who loved someone else more she would begin to plan for life without him. As she planned for this reality she watched as he begin to grow sloppy, and she knew he was going to get caught and that would be terrible for the life she was planning without him. Blake would tempt Emmett McCarty into a friendship where in the guise of a friendship she begin seducing him, and he was sadly willing due to the deterioration of his relationship with Rosalie due to her inability to get pregnant. Using this sexual relationship she would grow herself within the circle surrounding William Lovie III. due to the close proximity of Emmett McCarty to the King and with this close proximity she was able to move without any resistance allowing her to remove all the evidence of her staying with Michael. Following the removal of all evidence of her time with Michael she would return to the home she had spent so much time with Michael, and Yelly in order to say goodbye, but instead of finding one last goodbye she would find him laying in a pool of blood crying in front of a girl who was unconscious, but alive. Silently watching him crying without any acknowledgment that he knew she was there she would silently say goodbye to Michael of whom didn't even respond instead just continued to cry, and leaving the home in tears she returned to the Kings Keep where she found Emmett talking with Alice of whom is discussing with Emmett everything that happened in Lorderon, when Blake enters the room. Entering the room she breaks into tears and is comforted by Emmett of whom she tells alongside Alice about the fact that she believes Michael Faraday is doing something terrible in his house, and revealing the location of the house Emmett gathers several men at arms to him and leaves Blake with Alice. Emmett McCarty has been named the Castellan of Lucerne Proper and thus he gathers to him on the way to the home a dozen knights including of whom raided his home alongside the Lucernian City Guard. Raiding the home he thought little of it at first, but then a scream came from the basement and he discovered bodies hanging from the roof terribly tortured and a living victim screaming for help. After discovering this Michael would be quickly tried for murder, and then quickly found guilty despite reservations about killing another Faraday, and with the number of murders he had committed he was executed the next day. Blake now free from the world of violence became extremely enamored with Emmett McCarty and would be overjoyed when only a few months into their affair she became pregnant with their first child.
Conversation Incoming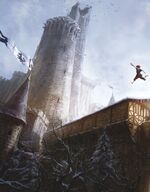 Fairmarket. The Riverlands. Lorderon, and Kul Tiras. Westbridge. All had fallen to our might. All had sworn the sword to the Valley of Lucerne. All that power, and yet I looked north and saw a great demon the likes of which I could not hope to resist. The Empire was the reason for growth. The Empire was the reason for everything we did. The Empire was the land that should have done great things for the world, but instead of this they did nothing. They allowed chaos to breed amongst them, and in that weakeness and failing they threatened to ruin the entire continent.
"My princess I promise you that I have only love in my heart for Emmett."
"Whether or not I believe you or not changes nothing of the facts. Emmett is married and what you two are doing is wrong." Emmett gave me a look and for a moment I thought he might bring up William and Brooke. The look in his eye said that he was thinking about it, but as I stared back at one of William's oldest friends I watched Emmett's eyes change as he clearly became unwilling to use William's mistakes against him. "You are better then this Emm."
"My princess surely you must have seen how unhappy Emmett is with Rosalie."
"Until you came along I saw nothing."
"Perhaps you could not see past your friendship with her Alice."
"Tell me then Emmett. What great crime has Rosalie done that you would turn against her in this way?"
"It is the thing we all think of but no one says."
The moment that Blake learned she was pregnant she knew that she had the hook which would bring in Emmett McCarty and force him to do whatever it took to remove Rosalie for the most important thing for Emmett was securing an heir something Rosalie could not seem to do.
Community content is available under
CC-BY-SA
unless otherwise noted.