The Siege of Tree Hill
The Siege of Tree Hill
At a certain point you just give up. Staying within those walls watching these monsters attack us every day was just something you cannot possible move forward from. The life within my heart was all but gone by the time you reached us.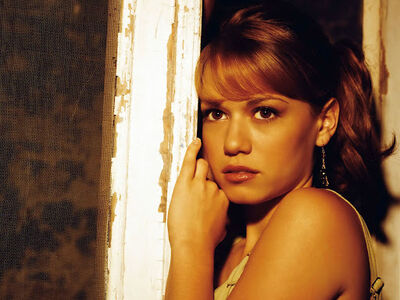 "

My grandfather did not deserve the fate he got. He deserved so much better then that.

"

—

Brooke Scott
Following the destruction of the army of Earl Scott the main army of Lucerne that was within eye sight of those nobles looking from the top tower of the Scott Keep would retreat out of the area. This retreat was due to the fact that Bill had ordered them to pull back and return to their homes, but the people of Tree Hill saw it as a sign that they were doomed. Far beyond this as well was the fact that the Titan Odin had come to Morrigan the "Daughter of Flemeth" and removed a significant piece of her corruption and making her believe that Flemeth wished for her to delay the destruction of the city she would begin to take orders from what she believed was Flemeth but was in fact Roswita a member of the Valkyrie of the Thunderlands of Valhalla. Pretending to be a member of Mordor she would bribe him into holding off, and this played to his larger plan of weakening his rivals whenever they rose, and thus the siege would be something that was going to technically go on forever. While Morrigan infiltrated the Orcish leadership it was the death of Caryl Todrinnel of whom had been killed during her escape with Quinn James, but her body was discovered by Morrigan, and Roswita and they would remove her body with Roswita using Magi to take on the appearance of Caryl and infiltrating the ranks of the Tree Hill leadership. The Orcs would under the manipulation of Morrigan settle down for a siege, and stopped their attack against the walls of the city despite the fact that the defenders were beyond exhausted, and wouldn't be able to hold if an attack came. Jurden decided early on after this manipulation that he was going to make this psychological in that he wanted to weaken his opponents in his own army so that when they moved on to Forks he would be completely dominant, and at the same time he truly enjoyed the pain he was going to cause on the humans of Tree Hill. Food was sparse, the Orcs basically sat outside their walls, and the population of the keep was in a near breakdown point. As panic began to set in for the town, Lucas stood up and gave a speech that many point to as the moment the siege truly began.
"

You can choose to blame your circumstances on fate or bad luck or bad choices. Or you can fight back. Things aren't always going to be fair in the real world. That's just the way it is. But for the most part, you get what you give. The rest of your life is being shaped right now. With the dreams you chase. The choices you make. and the person you decide to be. The rest of your life is a long time. And the rest of your life starts right now.

"

—

Lucas Scott
This speech is arguably the moment that the people found something to believe in as they searched for some silver lining, or some distant hope that in the moment they watched the Lucernian fires leave the area didn't seem possible. For the first months of the siege the Orcs attempted systemic warfare in which they kept the Tree Hill citizens up all night using loud noises and such. Following this having little affect the forces of Tree Hill would begin to fear for their food supplies as they dwindled, and while plans were drawn up to begin farming in the open areas of the town, this would become their main source of food outside of the large but not inexhaustible supplies in the keep. With this real threat at hand it was at this point that Morrigan would silently begin to have her soldiers bring large amounts of food into the city, and she would use her Magi to transport it from her house to the stores of the keep. This became quite the folk tale in Tree Hill as the people came to believe they were being blessed by Glaurrung as food was simply appearing. Lucas would become curious enough that he hid himself in the storeroom and waited all night until something happened when Morrigan entered the storeroom seemingly through a wall. Watching her from his hiding place she would summon the food from her home inside the storeroom, and it was only when she was completed her ritual that she saw that she was being watched.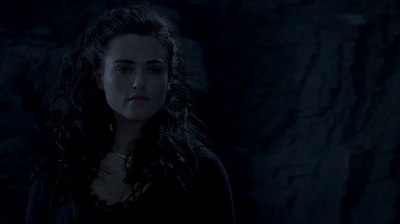 Lucas would confront Morrigan of whom he demanded how she had entered the food stuffs of the city and why she was giving them food, and when she was truthful telling him that she was a member of a special group and had been commanded to save the city he would demand the truth not believing her. As they spoke he begin to remember bits of memories from the initial Orc assault on the city and sensing his regaining memory she would use her Magi to take him back to the events of the initial assault on Tree Hill. With his memories restored including the fact that he had been mortally wounded and saved by Morrigan he would agree to keep her a secret but demanded that the two speak at least once every few days and that she told him everything she was planning and having longed to be closer to Lucas for months it was Morrigan that readily agreed to this.
Duels of Tree Hill
Main Article : Duels of Tree Hill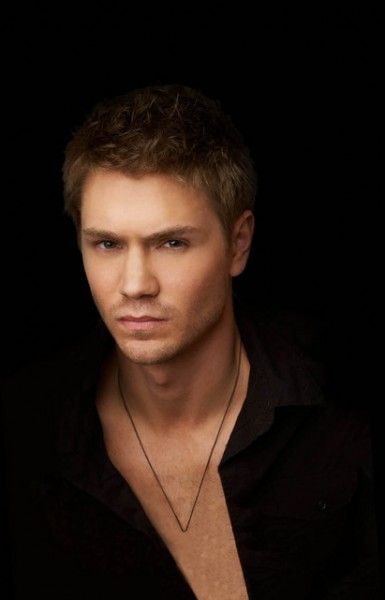 "

17 orcs fell to my blade in 3 years worth of duels. They came in pairs and each time they fell behind what I could feel on me was the support of a god. I hadn't believed in Glaurung until that moment.

"

—

Lucas Scott
With the food situation fixed due to what the people believed was miracles brought on by Glaurung himself the people believed the Orcs realized the starvation wasn't working and begin to probe the walls with attacks which were easily repulsed due to the small amount of troops that were sent. The Orcs though were only using these as probes and discovered that there were far less defenders then they feared, and it was the Orcs that prepared to launch a massive assault on the walls and end Tree Hill conventionally. With the next stage of the siege about to begin it was Morrigan that intervened when she went to Jurden Hardaxe and was able to convince the paranoid Orc that one of his generals in the form of Drundac was planning a massive coup and the paranoia caused Jurden to command that drundac who was in fact not planning anything to instigate a duel with swordsmen in the city. Realizing that it would be Lucas that would take on the fight Morrigan would enchant his sword and armor and the day following this it was drundac who would approach the walls carrying the bodies of unnamed murdered soldiers of Tree Hill, and stood at the gates, while the Orcs begin playing their drums. The drums of the Orcs pulling Lucas from working the garden with Haley and moving towards the main gatehouse he sees a very large Orcs standing on other edge of the bridge and as the Orcs bashes his shield and screams several smaller goblins step forward announcing a challenge to fight them and in return they will give the defenders a two week reprieve from noise and attacks. With this in mind Lucas volunteers to fight the Orc and despite the attempts by Haley and Brooke to dissuade him he dons his armor, the bridge is lowered and he goes to fight the Orc. Meeting Drundac he would fight and despite the Orcs massive size he was supported by Morrigan who silently watched from the walls giving him speed and strength and this alongside his natural skills he was able to kill Drundac. Nathan, and Thomin Sifflet brought men outside the walls and collected the dead bodies they could as the Orcish horde looked on shocked that Lucas had killed was amounted to one of the top commanders of the Orcish Horde.
Giving in to the Pain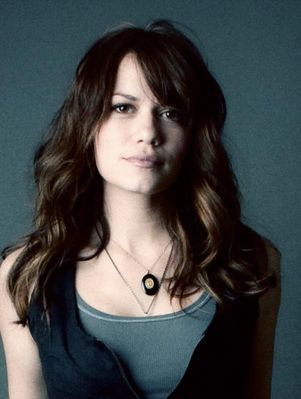 "

It was more then just the stress of possibly failing. It was the fear in me. I didn't want to die as pathetic as that sounded. I didn't want to miss any of the people I loved.

"

—

Lucas Scott
As the duels increased in ferocity, and difficulty Lucas found himself growing more and more depressed, and he couldn't find a way out of this depression. As it got worse he and Haley grew even closer as Haley and Nathan had never really recovered from their pregnancy problems. On top of his declining mental health was the fact that his brother Nathan was becoming jealous and openly resentful of his brother's increased fame and the fact that no matter what he seemed to do it just couldn't give him the kind of respect that Lucas just got easily. The problems with Haley and Nathan meant that Haley begin to look at Lucas in a different light then the simple platonic way they had existed for years before. While Lucas had feelings for Haley for years before this Haley now accepted that what had drawn her to Lucas wasn't something platonic or a search for companionship but instead was a deep and resounding love. Even as they grew closer she watched as her love in Lucas was not quite enough to make him ignore the terrible things going on in his life, and this broke her heart. She and Brooke continued to try and help him but every time he got close to moving forward he was forced to engage in another duel. At the same time as Haley was getting closer to him Peyton was falling farther apart, as Peyton found herself on the outside watching all the other women in his life picking him up, and him being to disapointed in what he had become to even go near Peyton.
Nearing Death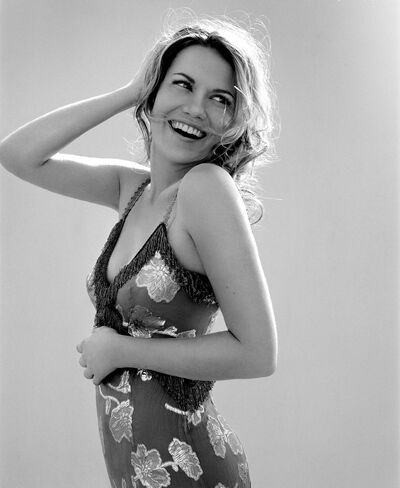 "

I knew he was going to do something stupid. I just didn't think so would I.

"

—

Haley James
Lucas after his third duel with the Orcs went to the top of the keep of Tree Hill, and as he stood there he contemplated ending his life. He thought about everything he'd be giving up, and everyone that he would miss but the pain in his soul was just so loud that he didn't see a possibility of getting out of it. In this moment Haley who had been following Lucas as she was the only one who knew how truly emotionally damaged Lucas was becoming made her way on to the balcony with Lucas and simply stood beside Lucas. While this moment was happening Morrigan was standing beside them as she had made herself invisible and was watching the changing mood between the two with utter pain, as she too had fallen in love with the troubled prince of House Scott. The two stood in complete silence for many minutes until finally Haley reached her arm out and touched Lucas's arm, and as she moved her hand on his arm they both knew this wasn't a friendship style of comfort. In that moment he looked over at her, and the two seemed to finally accept what had changed between them, and they proceeded to have sex on the balcony of the keep tower.
"

It was the moment my heart had waited for years to come. Tragedies happen. What are you gonna do, give up? Quit? No. I realize now that when your heart breaks, you got to fight like hell to make sure your still alive. Because you are. And that pain you feel? That's life. The confusion and fear? That's there to remind you, that somewhere out there is something better, and that something is worth fighting for.

"

—

Lucas Scott
Following this moment of acceptance on the balcony the two attempted to stay simply friends for the sake of Nathan but after only a few days of attempting this they found themselves giving into lust again and again until it happened more then once a day every day. This obsessive lust didn't abate and in fact continued to define the two throughout the middle of the siege, and only changed when Haley discovered she was pregnant. The pregnancy of Haley Scott was a moment of great pain for Margaery Tyrell of whom had been secretly giving potions to Haley which she had been told would leave Haley unable to conceive, and since she run out with the city of Tree Hill besieged she would believe that the pregnancy was with Nathan of whom she loved with everything in her.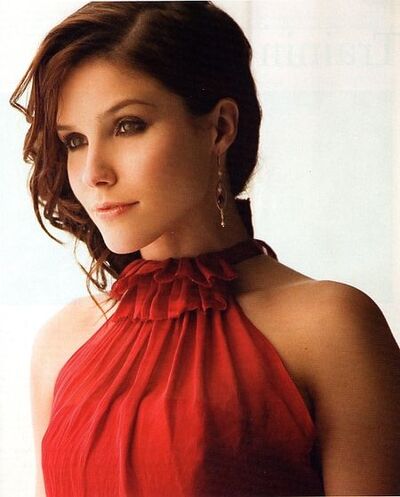 "

As time went by you wondered whether he had any intention of killing us. Was this nothing more then a game to him, and if this was a game what was his end game?

"

—

Nathan Scott
With this strategy in mind Brooke and the rest of the survivors were treated to entire days of the Orcs simply standing throughout the city in painful arrogance of their numbers. They would do this and then scream throughout the entire night so that noone inside could sleep (as if they could anyway with the massive army just sitting inside the city. As the siege wore on it became a series of minor conflicts where Jurden would send his commanders that he wanted dead on near suicide missions against the keep, but even these suicide missions cost the defenders dearly as they ran out of basically all things they needed. During this time Brooke became knowledgeable in healing as many of the women were forced to take on male roles in order for the city to survive while the men fought. She discovered during this healing time that she had quite the skill for the act of healing, and with very little prompting she is now capable of many things that regular nurses cannot even do. Even healing could not make up for the emotional damage that was done, as the Orcs paraded broken bodies around the walls, and due to the increasingly desperate situation they couldn't fire many arrows as there was increasing worry they would run out.
Stagnation
"

I was so broken and alone during the siege that I just wandered the town at times. What little life was left was completely devoted to the belief that someone would come. You had to keep believing that someone was coming to save us otherwise what point was there to even resisting.

"

—

Brooke Scott
Community content is available under
CC-BY-SA
unless otherwise noted.