Meeting with High Forest
See Also : High Forest
The End of the Gondor Civil War
They will not sit idle after our victories in Cair Andros and Ethring. We need to move quickly if we are to end this conflict. We need to look at this map and force their hand in a single fight. Force them to attack where we want them to.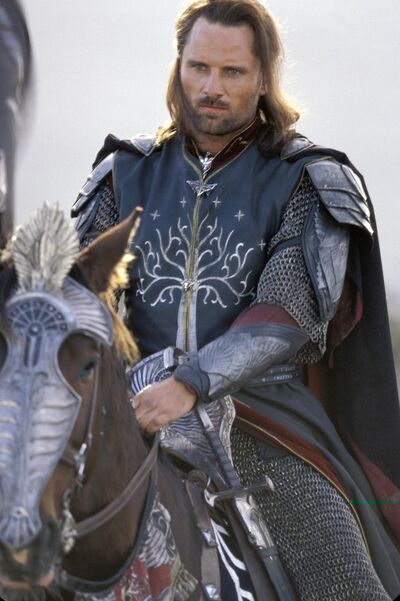 "

I tried not to let my men and son know that it had been decades since I had seen Malfurion and we were basically entering a forest that our only relationship with was that we dropped off rare earth for them, and they dropped off massive numbers of wood for us. In the end my experiance with Malfurion was a mystery to me. Did it mean anything to him the talks we had. You just never knew whether we`d be greated by a handshake or an arrow.

"

—

Tari-Aragorn Elessar II.
Following the promising meetings that Tari-Aragorn Elessar II. had with William Lovie III. he truly believed that he was dealing with someone that would be able to be trusted, and in his heart was willing to move forward with both feet in. Aragorn understood that the forces available to him were not going to be enough to take the Orcs on one on one, and when he had discussed the troops that would be available to William in this first battle he knew that they would need more solders and thus he decided to go to his silent ally in High Forest. It had been decades since he had spoken to Malfurion, and almost that long since he`d had any reports about them so for all he knew they could all be completely different from the Elves he had met when he was younger. Either way though he took a small cohort of his Palace Guard alongside his son Tur-Eldarion Elessar of whom had often talked of the mystery of the Elves, and when he walked in on Aragorn talking to Belatar Araglas, Gildor Astirian, and Gandalf about going to see the Elves there was no way that Eldarion was not going with his father. Leaving from Minus Tirith by boat for the north they landed in the port of Tel-Alania where to their surprise they would be met by Tur-Ildarion Elessar of whom arrived wanting to join his father and brother in their time in High Forest. Once everyone was gathered together, they moved quickly by horse for the forest of High Forest and the Elves that other then Aragorn Elessar when he was a young boy none had seen. As they reached the outskirts of the forest Aragorn understood that their arrival would have been detected by the Elves so they waited on the outskirts for many hours before they were finally approached by Shandis Stormrage and a large group of Sentinels.
Talking to Malfurion
See Also : Malfurion Stormrage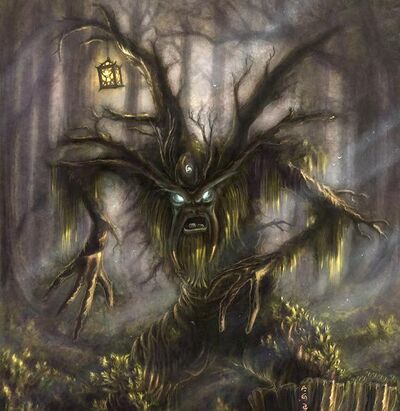 "

Walking into a forest where all you have heard of leads to death. Talking to an Ent of whome you`ve heard of in legend eats children who misbehave. All of this and yet most of me believed that there was little hope they actually would join us in the fight.

"

—

Tari-Aragorn Elessar II.
The Sentinels under Shandris Stormrage were kind if dismissive to the Gondorians and they discussed matters in High Forest for a time before Gandalf stepped forth and asked for Shandis to speak with Aragorn the King directly. Tari-Aragorn Ellar II. was able to use the connection between he and Malfurion to convince Shandis to get her father so that the two leaders could meet. Shandis would leave and her rangers would remain without much movement, and basically only the Sentinel Huntress Lylandris, who arrived an hour into their meeting with a company of some fifty hunters actually made any conversation with them with the rest in a sort of watchful patrol of the force of Aragorn. During the night before they all went to sleep waiting for Malfurion's arrival Ildarion would spend some time talking to Elistari Ravencrest of whom arrived late in the night with her husband and father in law and the two got along laughing together. The following day Ildarion was awoken by Gandalf of whom told him that the forest was hear, and stepping out of the tent they were all present when Malfurion Stormrage stepped out of the forest and into the camp, and with arrival all the men assembled were shocked outside of Aragorn who had already met the great Druid.
"

He had the same purple skin of the other Sindari Elves surrounding us, but unlike the others who stood a foot taller then me, this great Druid was something beyond that. He must have been three feet taller then me, and if you counted the massive antlers on his head he looked more like a giant then anything comprehendable to my eyes. He walked in a way that seemed to never have him touch the ground, but at the same time it looked almost ghost like. Hidden behind him was a smaller but still giant female Sindari Elf of whom I knew to be Tyrande Stormrage due to Elistari telling me she would be coming. These two were Elves but at the same time they were just something else entirely.

"

—

Tur-Ildarion Elessar
Malfurion was a Druid of the Sindar Elves and thus stood around eight feet tall with large antlers, and a general feeling that gave you both dread, and confidence. Arriving holding the hand of Tyrande Whisperwood he would stop only briefly to kiss Tyrande before moving towards Aragorn and without any words Malfurion bid Aragorn to take a walk for him, and while Ildarion, and Eldarion were against him going alone he dismissed their fears and agreed, but as he walked he watched with silent fear as Malfurion walked into the forest. Aragorn knew he had no choice and thus begin to follow him into the forest when he was stopped once more by Eldarion of whom didn`t want anything to happen to his father. Aragorn assured him that he and Malfurion were friends and that nothing was going to happen. Despite these assurances Ildarion would be taken aside by Elistari Ravencrest and she would take him secretly into the forest to watch what happened with his father. As Aragorn walked into the forest trying to follow the path of Malfurion of whom seemed to move as a ghost through the forest, and when he finally did catch up to him he came into a clearing where he saw Malfurion standing beside a tree but as he got closer he realized he was talking to the tree, and then when he spoke his first word he fell to the ground in fear and surprise when the tree got up and moved in his direction. As he waited for death the tree stopped and picked up Aragorn with its massive limbs and introduced himself as Coeddil the keeper of the grove of the ancients. The three would talk for a time and come to an agreement that High Forest would come to the assistance of Gondor and Lucerne and attempt to relieve the city of Minus Ithil. It was also agreed that following the conflict if the prince of Lucerne seemed worthy then it would be time to re-open relationships with the Lucernians if Gondor, and High Forest wanted to survive.
Community content is available under
CC-BY-SA
unless otherwise noted.