Failed Betrothal
Look at me Lady Scott. You are going to forget that this ever happened. I'm sure I could have been happy with you, but...but I love her and nothing will ever change that.
Failed Betrothal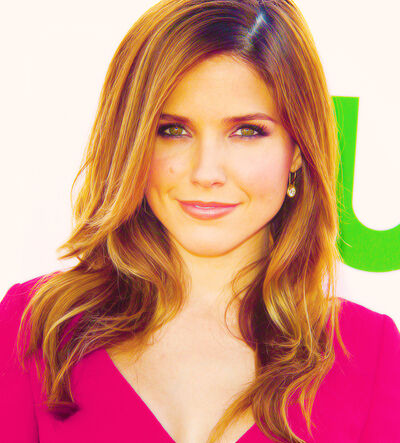 "

I heard from my mother that Julian was a good man that every noble mother hoped their daughter would get to marry. So it was with that information that I was actually excited to finally fufill the final piece of my role as a Lord's daughter. The first time I met him was a time of extremes. The person I met around people was a brilliant and kind young man, but the man that appeared once it was just us two was someone that frightened me.

"

—

Brooke Scott
About one year before the Fall of Tree Hill, and when Brooke Scott was fourteen she was told by her mother Karen Scott that Dan was in discussions with House Baker in order to have her married off to their heir Julian Baker who at that point was seventeen. Karen spent a long time telling Brooke how great a young man this Julian was supposed to be, and Brooke had always trusted her mother in these types of things so she trusted her yet again. It would be weeks of negotiations before she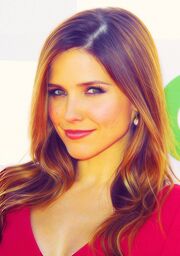 actually met Julian and when she did her first sight of him was that he was an extremely handsome man, and clad in his armor he looked like a true knight. Thus Brooke was excited, and when he spoke to her he spoke with a grace to her that made her feel comforted, and he held her hand the entire time that they were surrounded by their parents, and siblings. With everyone about to go home Julian asked to have a few minutes alone with her so that they could talk without anyone watching them. Their parents agreed and silently shuffled out of the room, and when they did Brooke waited excitedly beside Julian Baker for whatever he would say to her, and she held his hand closely feeling a protectiveness from his touch. It was in this moment that the changes in Julian became clear, as the moment their parents were out of the room, his hand pulled itself from her, and he went over to the cabinet where he made himself a drink. Wanting to remain the picture of calm and happiness Brooke just stood their watching as seemingly a light had flicked in his mind and turned him into a different person. They stood alone in that room for some five minutes while he stood facing the cabinet making himself one drink, and then two, and by the time he had made himself the fourth drink Brooke had lost hope the other person was coming back.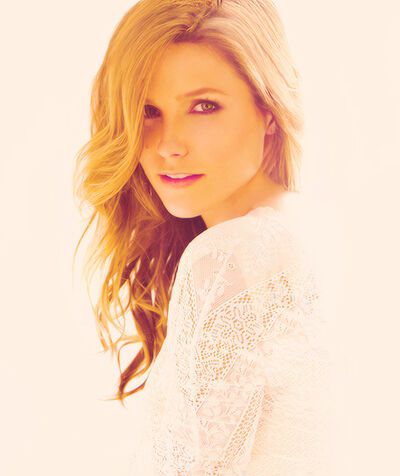 "

He just stood there staring at the wall, with his head only moving to drink the glass in his hand, or to refill it once it was empty. I had no experiance in these matters so I didn't know if this kind of behavior was normal so I just stood there watching him. And then without a second thought he chugged the glass he had in his hand and then returned to me, where he grabbed my hand and moved me over to the table and sat across from staring at me with what I assume was his attempt at a charming face, but it was devoid of real emotions. A few seconds after we had sat down my father walked in, and I had never been more excited to see my father then I was in that moment.

"

—

Brooke Scott
Following the fourth drink he perked up as if finally gaining the courage to move forward and he turned as quickly as he was away from her, he returned to her side and pulled her like a rag doll towards the table in the room. Once at the table he reached across the table and held her hand, and stared into her eyes, and where five minutes ago she felt protected, and cared for when he did that she now felt a strange tinge of danger from Julian as he was clearly not mentally put together. A few seconds after this her father walked in and a look in his eyes said that the only reason Julian was now at her side was because he had heard Dan Scott coming, otherwise he had no interest in being at Brooke's side. It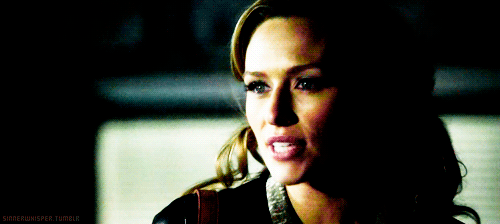 was in that moment that both families reentered the room that a new face entered in the form a beautiful young women several years older then she was. As this young women walked in the resemblance to Julian made it easy for Brooke to know that this was Lindsay Baker his sister, and she prepared to walk over and meet her, when she caught her eyes and saw a very angry girl looking back at her. For the briefest of moments Lindsay looked at Brooke with pure hatred, and then as if she was able to turn that off she moved forward toward Brooke and gave her a hug before saying how happy she was for Brooke and her brother. As she was being hugged she could see Julian watching them, and his eyes shined with an almost mistevious tension as he watched them. As Lindsay pulled away from the hug she grabbed Brooke's arm and pulled her into the other room to talk to her.
Meeting the Sister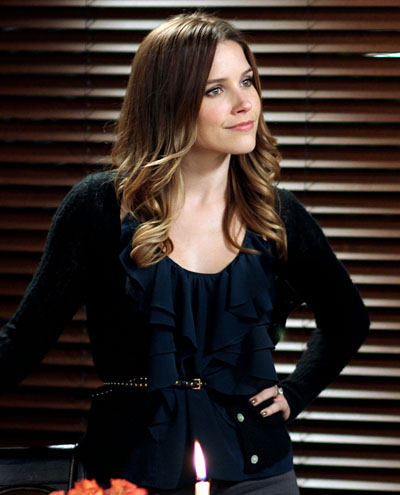 "

As she pulled me through her family estate the harshness of her hand told me that this girl hated me. I didn't know this girl from anywhere, and I spent the time that she was dragging me around trying to find any words that I might say to make her like me. Turns out she just attacked me before I had a chance but even if she hadn't I don't know what I would have said.

"

—

Brooke Scott
As Lindsay closed the door behind Brooke she grabbed her hand again but this time much more harshly and pulled her farther into the house, before going outside and into another small house outside the main house. Once inside this house Lindsay let go of her hand before slapping Brooke across the face and pushing her to the ground. Brooke was much younger then Lindsay and this was the first moment in her life where someone had ever reacted truly angry towards her so she didn't know what to do, and she just lay there as Lindsay screamed at her. Through all the screaming she heard the door open and hoped that someone was coming to save her, but when the verbal and sometimes physical attacks continued she realized she must have been hearing things. Lindsay screamed at her that Julian was hers and that she would not allow Brooke to interfere with her love for Julian.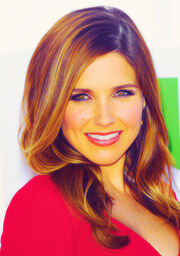 "

I watched with obvious amusement as my sister fought my prospective wife over the right to bed me. In the eyes of Lindsay I saw a women who loved me unconditionally, but in the eyes of Brooke I saw nothing but distain for both me and my sister. Not that I blamed her, I didn't feel a thing for her, and in all truth I just wanted to get out of here and ravish Lindsay. The Brooke problem could wait for another day.

"

—

Julian Baker
As Lindsay started to get in her face, Brooke simply walked out of the room, and despite the yelling after her by Lindsay she didn't stop. She didn't dare look back she just walked back to her family, and told her father that it was time for them to leave. Her father gave her a look of pure hatred, but Karen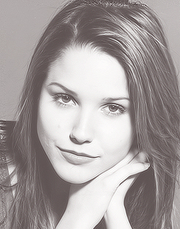 saw the near tears in Brooke's eyes and made an excuse of why they needed to leave so that Brooke wasn't punished so harshly. As they arrived back in the House Scott estate, Brooke acted perfectly normal until finally Dan left the room, and once this had happened Brooke broke down crying, and it was Lucas that found her in her room in this state. When he asked her what had happened she told him the truth, and that she needed the wedding to not happen. She didn't feel right about the situation, and even though she knew what her role was she needed to get out of this. Lucas believed everything she was saying with every ounce of himself, and for this reason he stormed into his parents room at this point nearly in the middle of the night to discover his father Dan in bed with Nesme Oakheart of whom was the wife of one of Dan's vassals. Lucas grabbed Dan by the collar and punched him which caused a fight to break out between the two, and the fighting became so much that eventually Brooke, and Nathan Scott both entered the room to find the still nearly completely naked Nesme Oakheart hiding behind a blanket while Lucas, and Dan rolled around the floor. Nathan went to call a gaurd but Dan stopped him, and continued fighting so Nathan stopped Dan himself by throwing Dan to one side, and grabbing Lucas by the shoulders and taking him back to his room. With Lucas gone from the room Brooke just stared at her father. She stared at him for the complete hypocrite that he was, and in this moment she finally understood how pathetic he was which caused her to laugh out loud.
Community content is available under
CC-BY-SA
unless otherwise noted.