Waking up in a Nightmare
If I had known the end was at hand, I would have done so much differently...
Waking up in a Nightmare
Main Article : Nightmares
"

I wanted to cry as I awoke in a dark cave. Everything around me was scary whether it was the skinned bodies, or the monstrous dogs that walked or paced around me. I wanted to go home. I wanted William. All of it seemed so pointless in the darkness. It wasn't just that I was alone, and that a part of me didn't feel like I was normal anymore. It wasn't just the fact that I was surrounded by monsters. It was the fact that Morrigan was a friend of mine, and now she was completely without anyone to resist her in Lucerne. The damage she might do pained me more then my own pain ever possibly could.

"

—

Brooke Scott
The next thing Brooke Scott felt was the dark feeling of waking up laying naked in the middle of a giant cave. As she opened her eyes she saw a skinned body strapped to the roof of the cave, and this caused her to scream which then brought growling to fill the cave. As she looked for the source of the growling all she could see in the pitch black walls of the cave was cage doors, and peering back from the doors were horrifying red eyes. As she screamed and moved away from the eyes she ran backwards into a small body that she should have knocked over with the force she jumped back with, but the body didn't even move. As she turned around she saw it was Morrigan of whom had a sad look on her face, but for Brooke she ignored this and held onto the one person she recognized. Morrigan allowed her to hold her close as in basically in every way it was Morrigan that had caused Brooke's death and becoming a member of the "Daughter's of Flemeth", and then as Brooke's crying begins to slow to a certain extent she begins to explain to Brooke what had happened to her.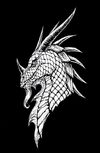 The Rise of Lucerne
I saw the destruction of the world, and knew I had to stop it. There was nothing left to do but become bigger then everyone else. The Empire was never going to be the beacon the world needed it to be. Westros was on fire. The Bretonians had reached for the stars and been burned. And the old shadow of Numeron was fading far too quickly. It was left to us in Lucerne to change the fate of all those who wished to reject darkness. We were the last hope for a world who had long since given up on believing.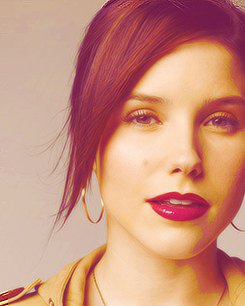 "Brooke we need to talk." As I heard her speak I couldn't make my head move off her shoulder. It all just felt so heavy, and there was a dull ache that sprang throughout my entire body. I know that my mind drifted into sleep, but was pulled up by Morrigan who held my head to stare at her eyes. "Brooke there are things going on here, that you need to understand."

"Morrigan...what's happened..." I tried to speak but the words just wouldn't flow out.

"It's alright Brooke. Your mind is coming to terms with what's happened to you. You need to remain calm or else the pain will get worse." She held her hand against my temple, and for a moment as she did this I felt relief from the pain.

"What's happened..." I wanted to finish but as I spoke she withdrew her hand and the pain became momentarily unbearable.

"The truth isn't easy to hear Brooke. I wish I had a story that ended with you returning home, and being with everything that you love. I wish I could tell you something positive." As she spoke she led me to the wall and rested me closer to wall where I slumped against it. "I just wish that I could Brooke. And trust me on the fact that this doesn't come easy for me."
"Just tell...just tell me." tears were flowing down my cheek as it was clear that she was going to let me know something terrible.

"Brooke your dead." I waited for her to finish but instead she slumped to her knees before lifting her head and staring back at me. "Its not as simple as just death though Brooke. Your now what she calls her daughters."

"Who calls?"

"She calls herself Flemeth, and she is a dark Magi of unimaginable powers. She has taken to capturing young women like you and I, and then she uses us to gain a foothold into places, and people that she needs. You will understand more soon, but what I need you to focus on now is the fact that you can't try and escape. If you do you may get miles, you may travel years on the road, and during this time you will think you have escaped. But what I want you to know is that your now connected to her in a way that allows her to know where you are no matter where you go. There is no escape from this place, and you need to understand that." I was too shocked to answer, but she moved with a swiftness that was near instant and she held my face in her hands with a pleading look on her face. "Tell me you understand Brooke. Because if you try you will waste away years of what are going to be a very important time for us. Tell me you understand."

I didn't understand. I couldn't believe what she was saying, I mean she's telling me I'm some kind of hellish demon and I was supposed to just listen. But it was the conviction that she said she would help us escape that made me listen. "I understand."
Morrigan explains to Brooke that Flemeth is an ancient Magi of whom has conspired with Sauron in order to destabilize the regions of men and make Sauron's conquering of these lands an easier equation. As Morrigan is nearly finished she senses that Flemeth is returning and is forced to leave Brooke on her bed of sorts and flee from the room lest Flemeth begin to sense what is going on. Flemeth enters minutes later with The Dark Man, Morhlese, and Katarina in tow of whom didn't say a word but Brooke begin to scream as she saw the Dark Man, and he let out a small little chuckle before Flemeth silenced him and went to Brooke.
Seeing Truth
Flemeth takes Brooke Scott to the local town of Sundermount where she watches the people fall in fear before Flemeth, and it is only when another girl of whom due to appearance she guesses must be another of the so called daughters in the form of Halenia comes out that she sees any real life in the people around her. Halenia greets Brooke warmly, and is extremely cold to Flemeth to the point that Flemeth attacks her with her Magi torturing her in front of the assembled people of whom are clearly horrified. Flemeth leaves Halenia broken on the ground where the people carry her away and Brooke follows them into the tower that Halenia uses as her home. The chapter ends with Halenia telling her that she must listen to Morrigan without question as she is the only one who can save them all now.
Community content is available under
CC-BY-SA
unless otherwise noted.