Hermione Arrives in Alcase
I speak...its just I never thought I'd actually find one of them. I just assumed he would have been two steps ahead of me...but you...your proof that I can save him.
Hermione Arrives in Alcase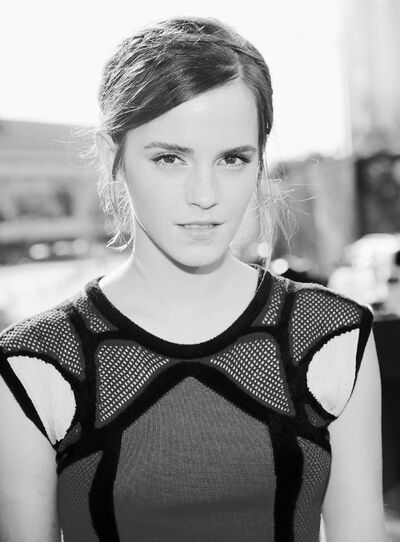 "

I was alone for the first time in my life, and the loneliness was a pain worse then anything I'd felt since the death of my parents. It wasn't the lack of human companionship it was the fact that I couldn't reach out and touch Harry if I wanted to. Everything that was good was just so far away, and it seemed clear to me as I searched the ruins that nothing was going to be easy on this path.

"

—

Hermione Granger
Hermione would enter Alcase as the forces of the Kingdom Of Alcase were battling internal chaos forces led by one of the ruling house, but for her part she didn't see how truly dangerous the land was all she saw was the fact that she was separated from everything that she loved including Harry most of all. Upon their arrival at Strasburg they meet with Fleur Delacour of whom takes them to the Academy where they meet with the leadership of the Children of Harnene of whom Hermione tells them what she is after, and they initially state that they don`t know where the item she is looking for is, but she sees that Olympe Maxime is lying and begins getting upset which almost starts a fight but is stopped when the Children Council leaves the room to discuss. Returning from their discussion they reveal to Hermione that they will help her find the necklace if she allows two of their number to go with her in order to make sure that nothing hostile happens to the one who has the necklace, and she agrees despite not wanting so many people with her. Departing Strasburg with Fleur Delacour, and Josette Didier now five strong they head westward where she is still not told who has the necklace but is told that she will be introduced to the one who does and that person will decide whether or not Hermione can have the ring. While on the road they begin to come across bodies and the signs of battle and at this Fleur Delacour reveals that the holder of the necklace was Leliana Thoe Orsinio of whom had left for the west with most of the Strasburg army in order to battle John Orsinio. Realizing she had to act quickly before Leliana Orsinio possibly was killed and lost the ring to the forces of evil that she might not be able to get the ring back from. Hermione, and the group would travel by horse for days, running their horses ragged until they discovered a large battlefield, and the camped army of Alcase. As the group waded through the thousands of bodies she wondered sadly whether she was too late, but when the group was taken in by several Alcase guards her hope rose.
Finding the Ring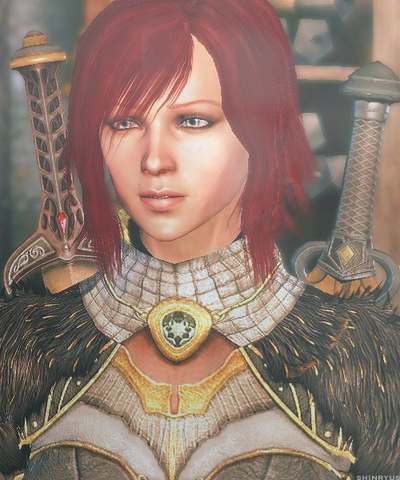 "

Seeing her alive told me for the first time that I might actually be able to do this without Harry having to die. If I could just find all the dead grails I could save him. If only...

"

—

Hermione Granger
She was immediately taken to a low level commander, and when she was cleared that she wasn't a member of the defeated forces of John Orsinio she asked to be taken to Leliana Orsinio, and the guards told her where she was, and she bolted towards the area leaving behind the yelling members of her group who could not keep up with her. Finding Leliana's tent she barged in without any sort of notice, and the guards posted at the tent didn't react quick enough and she was inside the tent with Lelliana. Once inside the tent she used Magi to close to entrances, and block herself in with Leliana. Leliana immediately went for her sword, and as she grabbed for it Hermione saw the ring on her finger, and dropped to her knees in happiness. Leliana at this point was beyond confused but she called out for aid, and she could hear the sounds of swords hitting against the tent but as soon as they hit the cloth the sword was pushed away, and no damage was caused. As the commotion outside got more out of hand and more and more guards tried to get in Johanas reached the area after hearing the alert, and attempted to charge his way through the tent to no avail.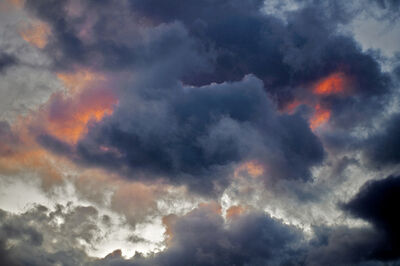 Leliana Orsinio : What sort of Magi is this?...Do you not speak women?

Hermione Granger : I speak...its just I never thought I'd actually find one of them. I just assumed he would have been two steps ahead of me...but you...your proof that I can save him.

Leliana Orsinio : Save who?

"Hermione Granger : Harry.

The two would proceed to talk and Hermione showed her the book prophesying the danger of the ring in her company of which Hermione told her was the Black Ring of Mael, and was a piece of the evil Dead Grails and as they talked and after realizing that Hermione meant her no harm she lowered her sword and Hermione released the spell blocking the tent. As the spell went down Johanson barged through the cloth and crashed into the tent before getting up and picking Hermione up by the neck and nearly killing her before Leliana was able to get him to release her. The three would talk, and eventually Hermione would eventually get the ring, and told them thank you for their help, and she was sorry for everything that she had caused to them. As she got on her horse to leave and everyone said goodbye the sound of trumpets went off, and as she peered towards the sound she saw a massive dark cloud on the horizon. As this was happening the Lothlorian Elf Zerevor Sunsorrow also arrived at the site but having seen that Hermione had reached the forces of the Kingdom of Alcase first he made the decision to lend assistance to John Orsinio in return for promises that he could have the ring once John had victory.
Community content is available under
CC-BY-SA
unless otherwise noted.