Moral Decline
When Jasper left for Hogwarts he took the center of the Shadow Council's morals with him.
Moral Decline
"

Blake Cullen started off as something I was going to hurt so that I could get back at Edward for leaving. That all changed the more I got to know her. I should have stayed loyal to her. I should have loved her the way she deserved to be loved, but I see now I wasn't capable of that back then. Our love was true at the time but it was always going to end badly.

"

—

Jasper Hale
When Edward left Jasper in his mind became rather obsessed with Blake Cullen and this obsession led him to manipulate his friend Emmett into getting them to meet each other. After their "Surprise" meeting he used all of his kindness and charm to get her to love him and in a relatively short amount of time she was hooked on to him. During this early time as Blake became the source of much attention for the group as it was actually William Lovie III. who first came to her seducing her and sleeping with her for the time in her life which was something that he never revealed to anyone, and Blake would keep this a secret as well as by this point she was beginning to want more with Jasper realizing it was not possible with William. Even as he spent every night with her, and whispered in her ear how much he loved her and was devoted to her he was falling deeper into his sexual deviation alongside his friend William. Despite his best intentions, and the best intentions of William the two during this time were lost without their best friend in Edward Cullen, and thus they continued to sleep around with as many women as they could get their hands on.
For Jasper this led him to become estranged emotionally from his love in Blake Cullen and from this departure he begin to become romantically involved with Kristen Trachtenburg, who fell in love with him, and was under the illusion that Jasper was going to end things with Blake so that he could be with her. As time went on and this didn't come to pass, and she watched as things between Jasper and Blake grew closer she begin to hate Blake with everything in her heart. Jasper continued down this dark path, and as time went on he became confused as to what to do as he truly loved the both of them, and didn't want to hurt either of them. At the same time William's relationship with Britney Hemsworth had left his relationship with his sister crumbling, and by this point Bill Lovie was only beginning to plan for Britney to leave as he still had slight hope for the two. William was falling as he was sexually destructive with Britney, and at the same time was stringing along Leven of whom loved him deeply, and while he loved her deeply it was as friends, and despite knowing her feelings he continued with her.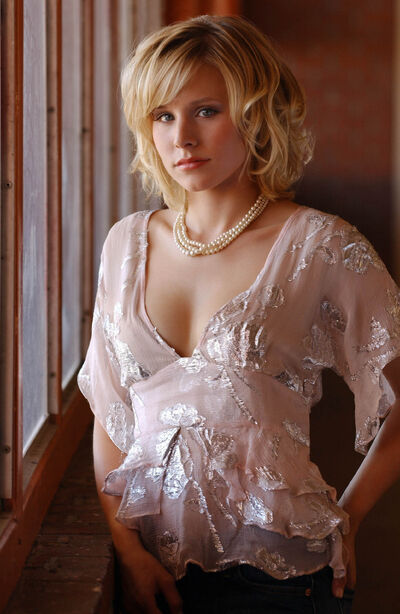 "

As the relationship with Britney fell apart it was William that begin to improve. But while my brother got better Jasper only fell into more trouble as he was finally discovered for all the things he had done.

"

—

Alice Lovie
For Jasper this behavior ended when his at the time girlfriend Kristen Trachtenburg became pregnant with his child, and the moment she came and told him was one of the worst moments of his life as he understood that he had finally been caught. He also knew that because it was Kristen Trachtenburg that was William's cousin and thus his best friend was going to be furious that he defiled a member of House Lovie in such a way. The first person that he told after he left Kristen was William, and as he arrived at the Sky Towers he was allowed in as all the guards knew who he was to William. When Jasper arrived on William's floor he was having sex with Levan Martell on the floor of his room, and in this moment as Jasper walked in on this kind of behavior he for the first time truly understood how far he and his friend has fallen. William laughed it off, and joked for Levan to get dressed, and when she did she left his room with nothing more then a sideways kiss. When Jasper moved to tell William about what happened with Kristen William stopped him and begin telling him how he was a great friend, and as William continued to talk Jasper realized that William was drunk. Seeing his friend like this he couldn't help but wonder what was happening that had him so emotionally troubled, and at the same time he wondered where Alice was. When Jasper asked him where Alice was he laughed and said that Alice was pissed at him for the way he was acting. Despite the hard way that he had said it you could tell without any effort at all that William was exceptionally emotionally damaged by the rift with his beloved sister, and so Jasper didn't have the heart to tell William about what he had done.
"

I left his room feeling more emotionally distraught then I had when I had arrived. When had we become this?

"

—

Jasper Hale
Jasper would leave shortly after when Leven Martell arrived back in the room, and as he left he was followed out by Leven while William went to the window to look out. Leven and Jasper would talk for a few minutes, and Jasper nearly told her, but knew that her loyalty to William wouldn't allow her to keep that kind of secret so instead he simply talked to her about what she was doing with William. She would tell him that she loved William, and that although she knew that William didn't feel on the same level as she did to him, she also knew that he cared for her, and she only hoped that she could make him feel differently with enough time. Jasper knew that William didn't see her that way, but seeing the hope in her eyes he didn't have the heart to break her so he simply agreed with her before saying goodbye and leaving. Following this attempt Jasper begin to watch William closer, and watched as he slept with several girls in the form of those who were well known in Britney Hemsworth, and Leven Martell, but Jasper also discovered that William was sleeping with others including Eura Clune, Faye Skane, and to the great shock of Jasper he learned William was intimate with Lanna Lannister.
Keeping Secrets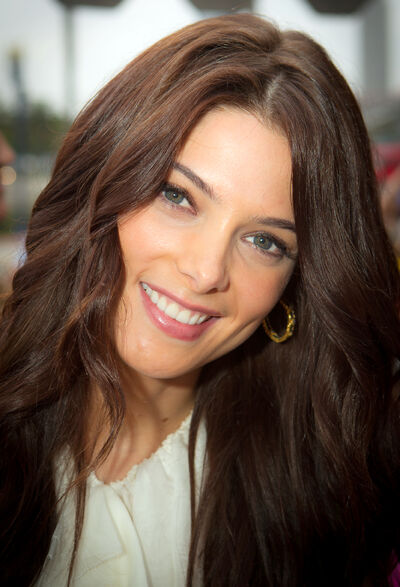 "

I lied. I lied to everyone for so long I got confused as to who I was anymore. Was this the person that I was now. Someone who skulked around hiding the truth from the only people who had ever meant anything to me? Was I the kind of man that tricked a girl into believing I loved her so that she would keep my dirty secrets? In the end it was always going to come out. Whether the world found out when she started showing, or someone slipped up the news was always going to get out. It was the hopelessness of the lie that made it all the more terrifying.

"

—

Jasper Hale
Following his discovery he wanted to go to Alice, or Emmett but once again was stopped from doing anything by William of whom came to him during the night and once again stumbling in drunk begin to cry about how he missed Alice and was going to do things differently so he could get her back. Believing William at his word Jasper wouldn't tell anyone anything so for nearly a month Jasper lied to almost everyone, and convinced Kristen Trachtenburg to lie to everyone as well about her pregnancy. With no one to talk to Jasper would go to his grandfather and revealed what had happened to Tarnide Hale of whom Jasper knew would advise him to do what was best for his future. Tarnide Hale would strongly advise him to make Kristen abort the child by basically any means necessary, and while Jasper didn't want to force Kristen into doing anything she didn't feel comfortable with Tarnide was able to convince him of the importance of this. Jasper went to Kristen and attempted to convince her to abort the child, but she was completely unwilling to agree to this, and walked out on him only making things worse, until he was able to find her and apologized saying he would never ask her to do that again. The lying continued as Jasper believed he needed to fix William and Alice before he could ever tell William, so with this in mind he went to Alice and attempted to convince her to talk to her beloved brother. Her words were laced with anger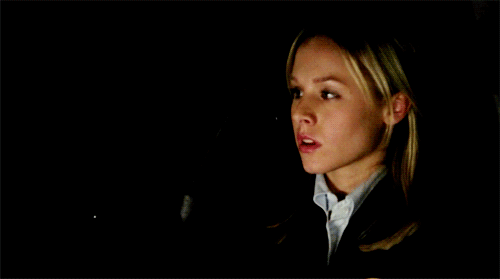 towards William, but also were very cruel to the way in which Jasper as well was living, and Alice openly called out Jasper for the way in which he was running around behind Blake's back with Kristen. As Jasper listened to Alice telling him about all the things he was doing wrong in his life, he became distraught realizing about how people were actually starting to feel about him. Jasper had always saw himself as a moral guy and while sometimes in the dark he had realized that he was falling, he also thought that people would still think him a good person, but hearing Alice he came to sadly understand that he was wrong in that belief. As Alice continued to talk about Jasper's affair with Kristen Tractenburg Jasper became irate as he couldn't undestand how Alice could have known about the affair, as he hadn't told anyone. So as Jasper became increasingly aggressive about Alice telling him how she knew, she continued to refuse to tell him and as they begin to yell William appeared in the doorway with true anger in his eyes. For William this must have appeared to have been Jasper being hostile in a physical manner towards Alice, and everyone knew that there were certain things you just didn't do if you wanted William to be rational, and at the top of the list for things you didn't do, threatening Alice was at the top.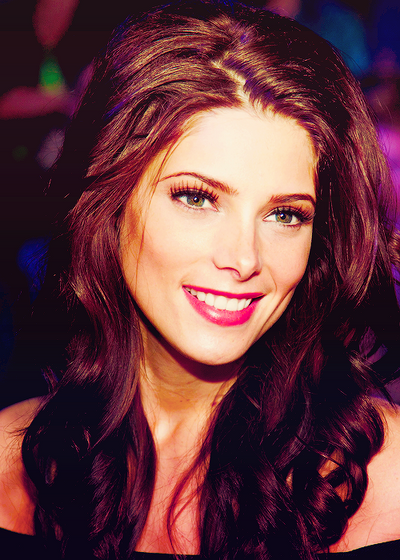 "

It was time for a reckoning, and the main thing to remember about a rebirth is that sometimes it doesn't work. Sometimes the damage is too much for people to come back from the darkness into the light without losing themselves.

"

—

Jasper Hale
Seeing the look on his face, Alice stepped between the two, and basically begged Jasper to tell William the truth, and everything about it because they all needed to come together before the darkness swept over everything. William was overcome with rage, and only the fact that Alice was between them kept him from attacking Jasper where he stood. When Alice looked between the two and realized that Jasper looked uncertain and William looked enraged she spoke softly to her brother, and gently placed a hand on his shoulder to calm him down. Alice would whisper apologies to him, and told him about how she was glad that he was here, but also made sure he understood that Jasper was not threatening her, or even that angry at Alice. Hearing his sister's voice, and having her hand on his shoulder calmed him down immediately and he sat down in order to hear Jasper tell him whatever truth he had apparently been keeping from him.
"

I'd known my best friend William for years. Since the days of us both being children and thrown into the same little playground I had known him. I'd seen him angry with people over how they treated me or one of the other members of our group. I'd seen him sad over an argument with Alice. I'd seen all of these things but the emotion on his face when he saw what he must have believed was Alice in trouble was something else entirely. It was a look that sent a chill up my spine because even though he was my best friend and I was his, I was mentally capable enough to understand that if it fell down to it we were all secondary to Alice.

"

—

Jasper Hale
As Jasper told William about all the things that had been going on, and the fact that Kristen was pregnant he watched as the look of disappointment went across his friends face. While at first they argued in bitter tones to each other as all the bitterness they felt was poured out on the only other person that could ever understand the pain that they were feeling, William became slowly more angry with his best friend, and the emotional attacks became too much for the two to continue trade at each other without violence. It would be William making a low blow at a lack of loyalty shown by Jasper that would truly escalate the argument to a new level.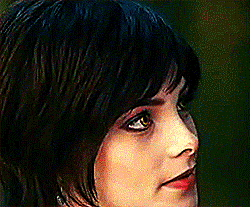 "

We trusted you Jasper. You were supposed to be someone that this house could trust, and now you go and do this. You leave my cousin high and dry like some common whore on the street. If this is the person we laid our faith on then our faith was grossly misplaced.

"

—

William Lovie III.
With questions raised against his loyalty Jasper was more hurt then he had ever felt in his life and before either of them knew what was happening Jasper charged his friend and the two of them begin fighting on the floor, and out into the hallway, and they continued to fight until they were pulled apart by Alice. Alice gently held onto William of whom wouldn't pull away for fear of hurting Alice, and before he left Jasper and William spoke one more time that day. After Jasper spoke to William he would leave, of which left Alice and William alone and they would talk about what was happening and Alice was able to convince William that he needed to make a change if he didn't want this to happen to him. For the first time in a long time Alice would follow William into his room and was actually able to get a good nights sleep as she slept in the same room as her brother and not alone as she had for months previously.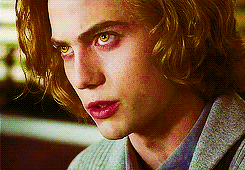 "

You never have to doubt me William. You are my brother. You were always my brother, and trust me when I say that I take that more serious then anything else in life. But also trust me when I say that you and I are falling. We are not the people we were meant to be. We can blame this on him all we want but in the end were making choices. Were the ones not making the right decisions, and eventually we have to start or were never going to be able to stop.

"

—

Jasper Hale
With that Jasper left the Sky Towers and the two best friends left each other to cool off for a time, but while William was consoled by Alice, for Jasper there was nothing to return to. He returned to his home at the House Hale tower, and realized with absolute certainty that the life he was leading was leading him down a path that he was no longer willing to go down. Jasper came to understand that he risked more then just a moral decline if he didn't come clean and repair everything he did, he also risked his friendship with William, and that was not something he was willing to lose. With this in mind he slept well for the first time in months, and the next day went back to the Sky Towers where he walked in on Alice, William, and Leven eating breakfest and would come clean about everything, and told them all and specifically William that he was going to make all of this right starting with telling Blake and Kristen the truth. Jasper would declare that he was going to marry Kristen so that he could be honorable to her, and he understood what that would mean but he was willing to do it so that she would not be birthing a bastard and losing her dignity at the same time.
Coming clean and Consequences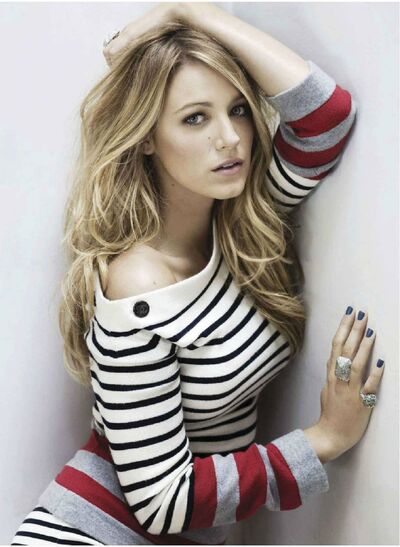 "

I was proud of Jasper in that moment. I understood that could have been me, and it was for that reason that I supported him. He made a mistake and he was doing the honorable thing to fix it.

"

—

William Lovie III.
Jasper would go first to Blake Cullen knowing that she would be perhaps the most hurt by his decision to marry Kristen Trachtenburg and when he arrived at her suites near the Cloud Towers he was shocked to see William, Leven, Edward, Emmett, and Alice awaiting him outside. William would lead the group in telling him that they were proud of him for coming clean, and that while he had done terrible things William was painfully aware that he had done the same. The group would hug Jasper as he broke down realizing he had his friends back, and promising that from this point on they were all going to be better. William offered to go in with him, but Jasper said no knowing this was something he had to do himself.
"

The worst part was how excited she was to see me.

"

—

Jasper Hale
Blake was sitting at her desk reading, but when Jasper entered she would jump up and come over to him for a hug. As she tried to hug him he pulled away knowing she wouldn't want to hug him after what he told her. Jasper would go about telling her everything that he had done, and despite hearing all this Blake begged him briefly not to marry Kristen and to stay with her, and it was only when he refused that offer that Blake would become truly angry, and screamed for him to leave and never speak to her again. Leaving the estate he found it empty but could see his friends out front, and thus wanting to deal with the Kristen situation quickly he went out the back and snuck his way out of the estate and made his way to the House Lovie estates which surrounded the Cloud Tower. Kristen was outside on a bench crying when he arrived, and he immediately went about running to her and enveloping her in a hug of which he could feel she didn't return and after a few moments she pushed him away.
"

I didn't have to break up with Kristen as she was well ahead of me on that feeling. She hated me, and I couldn't exactly defend myself knowing everything I had done.

"

—

Jasper Hale
Kristen would proceed to tell him that she realized that he wasn't going to leave Blake Cullen, and that shortly after realizing this she had a miscarriage. Kristen would blame him for losing the baby saying all the stress of hiding things, and his constant running around on her had caused her so much stress that she had lost the baby, and before he could respond to any of her attacks she would physically attack him causing several guards nearby to intervene and Jasper was sent away by the several Trachtenburg men that were nearby. Jasper would following this be devastated that Kristen had hated him so strongly at the end, and though he still loved Blake he decided against returning to her knowing that he didn't deserve her anymore, and that all he brought her in his current condition was pain. From there Jasper returned to the Cullen estate where he met his friends, and didn't have to say a word just started crying and was hugged by all the people left in his life that still loved him.
Community content is available under
CC-BY-SA
unless otherwise noted.