On the Hunt
Death of Heroes
You did good things in your life. Noone will ever remember what you did. Congratulations on spending your entire life fighting for gods who care so little about you that even now they wont intervene. Your lives were a complete waste.
"

I watched it all happen Morrigan, and I did nothing. You may say that we have no choice in what we do, but I say that there is always a choice. I'll find a way to avenge those two honorable people. I'll find a way to have a choice.

"

—

Lisiana
Lisiana would be only months into her new life as a "Daughter of Flemeth" when she begin to see less and less of Flemeth, as well as painfully for her less of the other "Daughters of Flemeth". As she waited the attention of the other daughters as well as Flemeth she became aware that the forces of Flemeth were required in Central Europe to combat a new threat that had arisen against them. Flemeth was at work inside the Korcani Wilds when Malekor contacted her and told her that a pair of very powerful Magi's were working there way through the secret network of spies that he had been building and that they needed to be stopped or they would eventually work their way to her and the Kocani Wilds. Malekor indicated that the two Magi had a rare ability to kill very powerful creatures using a long forgotten spell, and Flemeth was made painfully aware that this could very possibly include herself. The truth to this was that Methinsio Morgrave, and Inrillia Morgrave had been contacted by Odin of whom wanted to make a move against Flemeth and was prepared to use these two famous Numenorian Magi killers to get to her, and in order to assist them he had told the two of her location as well as teaching them a spell which he had crafted and would allow them to kill Flemeth. Also unknown to everyone outside of Methinsio, Inrillia, and Odin was the fact that the two had taught there young Magi son Khadgar Morgrave this spell and thus there would be three people who knew the spell which would allow the killing of a god of sorts. Flemeth immediately summoned all of her daughters including the newest in the form of Lisiana, and set hundred of her Korcani Visigoth forces under the command of the Dark Men to flow through the forest until they discovered the pair.  It was several months of work but eventually they were shocked to find the pair had already moved into the Great Croatian Forest and were clearly making their way towards the Korcani Wilds. Now knowing where they were she would send all of her Daughters to track the two Magi of whom were hunting down a spy in the large city of Galtrev, and while they all did this she ordered that Lisiana, and Ar-Erella Elessar go to the Magi's home and look for any traps.
"

I don't know why I watched him for as long as I did. I don't know why I fell in love with him in as short amount of time as I did. I don't understand any of it anymore then he probably does.

"

—

Lisiana
Arriving at the home she and Erella found several traps of which she watched Erella deactivate, but it was while Erella was at a distance from the cabin that she discovered a young man of whom was the spitting image of the two Magi of whom she had seen through Flemeth. Lisiana would trick Ar-Erella into returning to Flemeth, and at this point she felt an extremely strong pull towards the young man and reactivated several of the traps as well as placing wards around the cabin which would blind Erella to the location of the traps and the wards leaving Erella blind to the existence of the young man when she did discover the manipulation of Lisiana and returned to the cabin. Lisiana, and Erella would remain at the cabin awaiting further orders and during this time while Erella was unable to see anything she would watch the young man for weeks, and it was only when she felt the pull of Flemeth that she and Erella left the home and found Flemeth and the others. Erella would reveal that there were traps but as Flemeth had not asked Lisiana she would not reveal that she had re-activated them, and also because she wasn't asked about a son she didn't say anything about the boy, and thus she joined the Korcani forces as they surrounded the home of the family.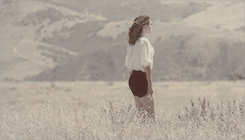 Following this Erella would comment to Flemeth that Lisiana was not loyal and had been basically useless during their time watching the house, but to the shock of Lisiana Flemeth ignored this instead in-sighting a fight between Lisiana and Erella in order to decide which of the two was right. Lisiana would fight Erella and despite the extremely long experiance of Erella it would be Lisiana that defeated her and thus Flemeth sent Erella back to the Korcani Wilds. The Korcani forces waited until the two had left for a brief walk in the forest, and when they did she entered before everyone else and found the young boy sleeping in the bed and knocked him unconscious before stuffing him in a crate. Despite her inner termoil she was unable to resist and was still in the cabin as the two Magi entered. As they entered their home laughing they found inside five of the daughters of Flemeth along with Flemeth herself. The two fought bravely for several minutes but Korcani Men crashed into the house as well and the two were completely overwhelmed and were both killed. Flemeth ordered Lisiana to remain behind while the rest returned home, and she was to make sure that the local villagers found their bodies and thus spread the news of their demise.
Saying Goodbye
"

I need you to remain calm. I know that you want to know where your parents are but we need to speak first. Calm down and I'll tell you everything you want to know.

"

—

Lisiana
Khadgar awoke in the crate hours after and when he did Lisiana was waiting at his bed and when he saw her he threatened her and demanded to know where his parents were but when she wouldn't tell him he forced her to flee. Khadgar waited inside the house torn with fear about what had happened to his parents, but when he saw the blood he forced himself up and outside where he was met by the sight of his fallen parents. When he first discovered their bodies nailed to posts outside the cabin with horrible cuts and torture showing all over their bodies he nearly broke, but managed to pull them down from the posts and cover their bodies with a bed sheet. As he laid by their bodies crying he was approached from behind by Lisiana who put her hand on his shoulder. She attempted to calm him down but he believed her responsible and they engaged in a fight. After exhausting all the knowledge he had trying to kill her she finally stunned him, and as he lay stunned and prepared to die, she approached him and simply laid beside him. She lay hugging Khadgar for hours until finally getting up and saying the following.
"

I'm sorry this happened to you. In a perfect word Flemeth would be dead, and your honorable parents would have come back to you, but trust me when I say that this world is not a kind or gentle world. Remember your parents well but do not spend your life wasting away trying to avenge them. She's too strong yet. If you wish to defeat her become the Magi that your parents believed you could be, and when that day comes search your heart for my location, and together you and I will avenge every life she's stolen from the world....I love you and I'm sorry.

"

—

Lisiana
When she was done talking she kissed him on the lips with everything she felt for him, and then disappeared into dust. She left behind nothing but a small pendent of which Khadgar threw into the forest, but after hours of just wandering around the destroyed ruins of his old life for reasons he didn't understand yet he went searching for the pendent and when he finally found it he put it into his pocket. Khadgar spent the next day still stunned, and as he did he thought of only what he had been told by Lisiana but on top of that he thought of the feel of her lips, and the touch of her skin.
Community content is available under
CC-BY-SA
unless otherwise noted.