Removing the Old King
Father it is time. You must come with us. This is the only way the Kingdom can ever truly heal.
Removing the Old King
See Also : William Lovie III's Takeover of Lucerne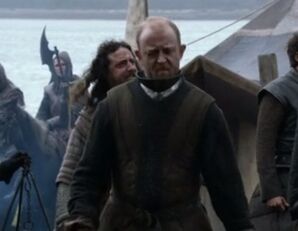 "

It was a sad sight to see the father that had never loved me or gotten to know anything about me fallen so far. He was broken to the point that there was barely anything remaining that resembled humanity.

"

—

Alice Lovie
As William Lovie III. moved back towards Lucerne following the victory at Tree HIll it would be Janos Flynt that was in a position that was only a step beneath his brother Tavin Flynt of whom was running the city watch as the commander. On the days following the liberation of Tree Hill news begin to filter into the city that William Lovie III. was on his way to Lucerne and was planning on removing his father from power. While during this time Bill Lovie made no effort to control the city watch so that they would defend the city, his young son Sean Lovie did attempt to stop his entry. The liberation of Tree Hill was the moment that Sean Lovie understood that William would return to Lucerne and attempt to remove his father, and most likely kill him as by this point there was no scenario where William couldn't have known the truth of what happened at Tree Hill. This wasn't something Sean could allow so he begin ordering the guards of the city to prepare the defenses of the city in order to make sure that william had no way of entering the city. He mainly was giving these orders to Tavin Flynt of whom had always retained the belief that he was loyal to House Lovie first and then the Kingdom thus he made the choice to stand beside Sean Lovie, and Bill Lovie. This decision was met with rumblings throughout the city watch as most wanted William to be victorious but his control over the top echelons was powerful, and most believed he had the support of his brother Janos Flynt of whom was the most influential member of the city watch. Following the arrival of the raven by declaring the victory of William Lovie III. it would be Bill Lovie that would recall his niece Michelle Trachtenberg to the Sky Towers and would take out all of his anger on the poor depressed young girl, and following his attack of Michelle he would exile her to Whitehaven Castle and reveal this to no one outside of his closest confidents.
Wedding of Bella, and William
Main Article : Wedding of Bella Swan and William Lovie III.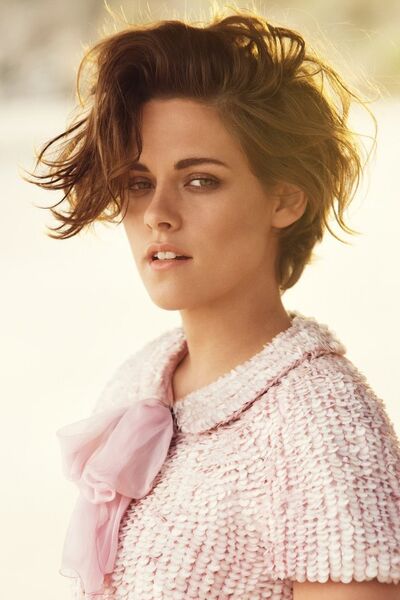 "

You lied during your vows brother. What changed that made you lie?

"

—

Alice Lovie
While William was unknowingly to Alice engaging in a sexual relationship with Brooke Scott in Tree Hill it would be Alice that was pushing forward with plans for the wedding of William Lovie III. and her best friend Bella Swan. William would departs Tree Hill planning to go to Forks and reveal the truth to Bella but after he arrived at Forks he was met first by his sister, and Alice would be so excited that despite not wanting to marry Bella anymore he is unable to disappoint his sister of whom loves Bella deeply, and he goes through with the wedding despite everything in him wanting Brooke more. Trying to delay the wedding William is at first successful and the army of Lucerne prepares to leave for the capital but this is delayed when Bella reveals that she is pregnant basically forcing William to marry her in order to keep from having a bastard. Thus due to the pregnancy Alice is able to delay the departure of William in order to have the wedding before he arrives in Lucerne, and thus join House Swan and House Lovie together before he leaves for Lucerne. During the wedding itself Alice watches him lie during the Vow to protect and love her for the rest of his days and following this while everyone else is screaming in excitement Alice is in a fog of which is noticed by Edward Cullen of whom holds her hand and walks with her out of the ceremony as they follow William and Bella who now married are heading towards the wedding feast. Following the ceremony she walks out and sees Lanna Lannister talking with Jasper Hale of whom is gently rubbing her arm, and following this she looks for Dylan Steinmare of whom she finds and takes him away from the party and kisses him. As they become more heated she pulls away leaving him behind, and returning to the party where she takes her seat beside William of whom holds her hand as several prominent members of the Kingdom of Lucerne say nice things about the married couple.
Entering the City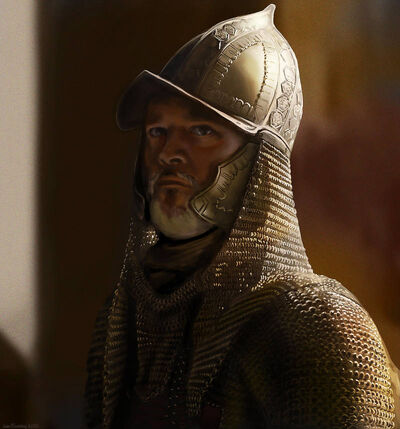 "

I had the commanders in my ear. I had the men on my side. I thought I knew who my brother was. I guess that was the only part of the equation that I had wrong.

"

—

Janos Flynt
Following the wedding of Bella Swan, and William Lovie III. the situation deterioted even further as they were only a few days away from Lucerne but had a truly massive army with the entire Grand State of Forks behind him following the marriage. Janos Flynt had the support of the vast majority of the city watch when he approached his brother with the idea of doing what was right and allowing William Lovie into the city. As William was one day away from Lucerne Janos Flynt would approach his brother and attempt to talk him out of his decision, but where Janos expected that his brother would listen to his advise and everything would be fine but instead Tavin discussed how he was preparing under the orders of Sean to not only bar entrance but to first allow Willim into the tunnel where they would kill him and anyone else in the tunnel at the time. Hearing this was too much for Janos of whom begged his brother to not be insane and think of the entire Kingdom but Tavin refused him and enraged that his brother had seemingly turned on him he called on men of his guard to arrest Janos for treason, and when he did this Janos realized that there wasn't going to be any convincing him, so before he was put under arrest from the guards he unsheathed his sword and slashed his brother across the neck killing him almost instantly. At the death of Tavin the guards stood down and basically switched loyalties almost immediately, and as Janos had been the second most powerful within the City Watch he was able to cover up the death of Tavin for a time while he moved on to making sure the Watch followed his commands. Following this Janos would go throughout the various city watch commanders and make sure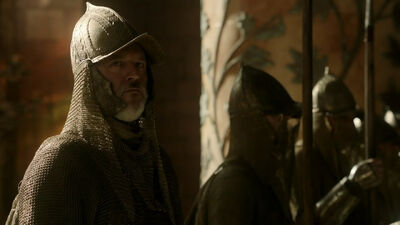 everyone was with him, and when he was sure they were he gave the command for William to be allowed into the city. William would enter through the vast gates of Lucerne alongside his force, and Sean Lovie would watch from the first gate as his brother approached a position he believed was blocked to him. Sean ran to the city watch command and demanded to see Tavin, but found information that Tavin had been murdered and Janos was now in charge of the city watch. Realizing he had failed to resist the entry of William Lovie he fled to the Sky Towers where he planned to use the Sky Tower forces to hold off William while he hoped his father would gather supporters. Finding that none of the supposed loyal vassals of House Lovie remained on Bill`s side despite his fathers belief that they would have supported his rule over his upstart son, and thus Sean panicked and begin abusing the few remaining lower ranked nobles that had come to the Sky Towers to show their support.
Entering the Sky Tower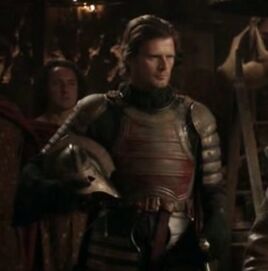 "

I knew William my whole life, and I had known Sean Lovie my whole life. Both of them were who they were, and the problem for Sean was that he was a terrible human being. The time for honor was later, I needed to protect William.

"

—

Barrett Ahren
The prince would continue making his way through the city of Lucerne William would gather thousands of supporters to his army marching like a massive horde towards the Sky Towers where the hundred strong garrison would prepare for their coming. As William Lovie attempted to enter the Sky Towers Sean Lovie gave the House Lovie forces the command to stop him at all costs but by this point no one was listening to him, and the order wasn't accepted by the head of the House Lovie Sky Tower guards in Barrett Ahren. Sean discovered that they too were unwilling to stop the prince from coming, and begged his father to tell him how they were going to get out of this but his father just sat at his desk waiting for William to enter the room. As they waited the two would have a final visitor in the form of Bill Thalmer of whom arrived with two stones and gave the stones to James before taking out a third and disappearing into nothing, and at this Sean attempted to discover what they were but before he could they heard the sounds of the elevator as William arrived on the floor. When William entered the room he did so flanked by Hedrik, Franklin, Edward, Jasper, and Emmett and they found his father sitting at his desk writing on papers, while Sean stood in the corner of the room looking very uncomfortable. William would accuse Bill Lovie of treason and make him very much aware that he was now the King in everything but name, to which Bill Lovie stood up and responded with the following.
Look at the world father. You were born into this land, and you have told me hundreds upon hundreds of times how much you used to love it. Look at everything you have done to it. You destroyed a city for no reason, killed hundreds of good men out of fear. Is this how you want to be remembered father. Is this the world you want to leave behind? I know you were a good person once. I have all the evidence laid out in front of me as to why you are the villain of this world, but I don't fully believe it. Don't end it all here, and be remembered as a monster..

My brother held for a moment holding the door, and as he stood their transfixed on the door handle I put my hand to his arm. Feeling my hand on his he looked back and smiled back at me before pulling the door open to reveal the contents of the room I had never been allowed to enter in my entire life. My father sat behind a massive desk, while the pathetic image of my brother Sean leaning in the corner of the room looking like a small child. Sean looked like the same pathetic boy he had been on the last day I had seen him, and it pained me to remember now all he had done. On a scale of evil he was up there with the worst monsters, and yet somehow when you looked at him now he looked so small.
William entered the room flanked to his left by Jasper, and Hedrik, while on his right Edward, and Emmett moved forward. I stood transfixed staring into the room until finally Franklin gently grabbed my arm and led me into the room to stand behind William. If he noticed that I had entered he didn`t make any signs of caring he just stared at William. Sean on the other hand saw me and a twisted smirk moved across his face to the point that I moved closer to William looking for the protection that he offered me.
``My victorious son returns with his brave Lords. I rejoice at your great victory at Tree Hill son.`` My father was anything if not a brilliant manipulate of men, but even that seemed foolish. My brother`s victory left him in a position of little hope, and yet when you looked at his face he did look genuinely proud to see his son.
``The time for your lies is long past its end. I have learned the truth about what you have done father, and the time has come to pay for crimes.``
``So you come as a guardian of the realm then.`` He rose from the desk and moved in front of it to sit gently on the front. Seeing him closer he wore the armor of his father James, and even his madness you could see the royal look he carried.
``I`ve come for justice for the thousands of people you have either killed or terrorized. I come to avenge the wrongs you have done to this Kingdom. I come make you pay for everything you`ve ever done.``
``And yet your point is sullied by bringing that bastard girl.``
``You will never speak of her again do you hear me.`` William stepped forward and I grabbed at his cloak to keep him close while Jasper and the others also stepped forward to protect their prince. I actually couldn`t believe it still hurt me to hear the disdain in his voice towards me, but it still hurt my heart to be so unloved by my father. A tear fell down my cheek and I grabbed again at his cloak and he turned as if realizing I was crying. Gently wiping his hand on my face he smiled at me conveying the love he held for me, and how much he was capable of I felt safer.
``That will be your undoing my son.`` The words from my father turned William back towards him, and as pathetic as it was I moved closer behind him nearly hugging his back.
``What do you blather on about now.``
``Your love for that girl is going to be the one thing your enemies will use to their advantage. Don`t you understand that I sent her away because she was weakening you.`` He spoke as if it was the most honorable act he could have ever done, and yet the sheer scope of what he had was beyond grasping.
``Use whatever excuses you want but this ends here. Your time here is at an end murderer.`` The moment William said murderer it was as if Bill had been struck with the most painful strike in the history of mankind. Falling back onto his desk he looked back with a horrified look on his face.
"I've seen horrors. Horrors that you've seen. But you have no right to call me a murderer. You have no right to call me a murderer. You have a right to kill me. You have a right to do that, but you have no right to judge me...It's impossible for words to describe what is necessary to those who do not know what horror means. Horror. Horror has a face, and you must make a friend of horror. Horror and moral terror are your friends. If they are not, then they are enemies to be feared. They are truly enemies…" It was the sad ramblings of a man with nothing left, but as the tears flowed from my father`s face I felt a tinge of empathy for the sadness that must have driven this once great man to fall so far as to hate his children, and turn the Kingdom into a hellish place.
``The time for your talking is over. Jasper, Hedrik please take my father into custody and Sean it is...`` Before he could finish my father broke out into hysterical crying and fell to his knees before William. Moving that close to William Jasper grabbed a hold of him almost immediately and shielded William.
"There they were in a pile, a pile of arms, and I remember, I...I...I cried, I wept like some grandmother. I wanted to tear my teeth out. I didn't know what I wanted to do. And I want to remember it. I never want to forget it. I never want to forget. And then I realized like I was shot, like I was shot with a diamond, a diamond arrow right through my forehead. And I thought, 'My God, the genius of that. The genius. The will to do that. Perfect, genuine, complete, crystalline, pure. And then I realized they were stronger than me because they could stand it. These were not monsters. These were orcs — trained warriors. These orcs who fought with their hearts who have families, who have children, who are filled with lust for battle – that they had the strength, the strength to do that. If I had ten divisions of those Orcs, then our troubles here would be over very quickly. You have to have men who are moral and at the same time who are able to utilize their primordial instincts to kill – without feeling, without passion, without judgment – without judgment. Because it's judgment that defeats us." After that madness filled rant Bill recoiled from Jaspers grasp and ran behind the desk.
``There`s nowhere to go...its over father.``You could tell this was breaking William as he watched the man that had been his father for his entire life fall apart. This wasn`t like it was for me or Sean as father had never loved or cared for us in any real way, this was true pain. For his entire life his father had loved and cared for him, and now was the final moment of his time with him, and I felt his pain wash over me.
``The day may come son, when this is at an end. I see my end in the stars son, but know that while it is my blood that lays the final blow, it will not be you. You will be far far away when I finally get the judgement that you wish of me.``He stopped for a moment and looked briefly at Sean, and then William before stopping at me. ``I`m sorry that my plan failed in the end. I`m sorry that every time I looked at you I couldn`t find any feeling but resentment. He always loved you in a way that he never did me, and I...I just...I just hated you for it. I see now that you were never my daughter in the end. I see now that you William were the only child I was ever meant to love...and I failed even that.``
``Its time father. Take him away...``As he finished Bill took a blue stone out of his pocket, and with another look at his children he clasped the blue stone and disappeared into nothing. Too shocked to say anything we were knocked out of our shock by Sean stepping forward holding a green stone. Sean stared at William laughing and as William lunged forward at him Sean too clasped the stone, and disappeared into nothing.
"

It was a sad sight to see the father that had never loved me or gotten to know anything about me fallen so far. He was broken to the point that there was barely anything remaining that resembled humanity.

"

—

Alice Lovie
Bill went on a series of rants and William rejected this logic, and prepared to arrest Bill and place him in jail, when all of a sudden Bill broke out into historical crying. After litterly crying for nearly a minute Bill finally begin blabbering about different things of which none appeared to make sense until finally Bill begin discussing the Battle of Lyons. Bill told William of how there were piles upon piles of bodies, and he knew that the Orcs were greater then he was. With that speech done Bill took out of his pocket a blue stone, and told William that the day he might bring justice against him would come at some point but it wasn't today as today he was going to leave to the safety that the stone provided. In a single moment Bill disappeared and teleported to the location the stone sent the user. With Bill gone it was just William and Sean and the two stood transfixed at each other, and then as suddenly as a man shot with an arrow dies, Sean went to his pocket and pulled out a green stone and then disappeared into nothing.
Coronation of William Lovie III.
Community content is available under
CC-BY-SA
unless otherwise noted.